Insulated stainless steel tumblers are great at keeping drinks cold and hot for hours at a time but one of the major downfalls of a lot of tumblers on the market is the fact that they leak BADLY.
You can't put them in your bag without it wetting everything and if it happens to tip over on the table or in the car it causes a big wet disaster.
Luckily there are some completely leak proof insulated tumbler cups on the market that won't leak, won't spill and you don't have to worry about the lids coming off either.
So what are the best leak proof insulated tumblers on the market?
The Yeti 20 oz Travel Mug with StrongHold Lid is the best leak proof insulated Tumbler. It's leak proof, durable, dishwasher safe and made by one of the best brands. The Pelican Dayventure tumbler is also good and has a great style, secure leak-proof lid and a lifetime warranty and the Simple Modern tumblers offer great value for money.
Runner Up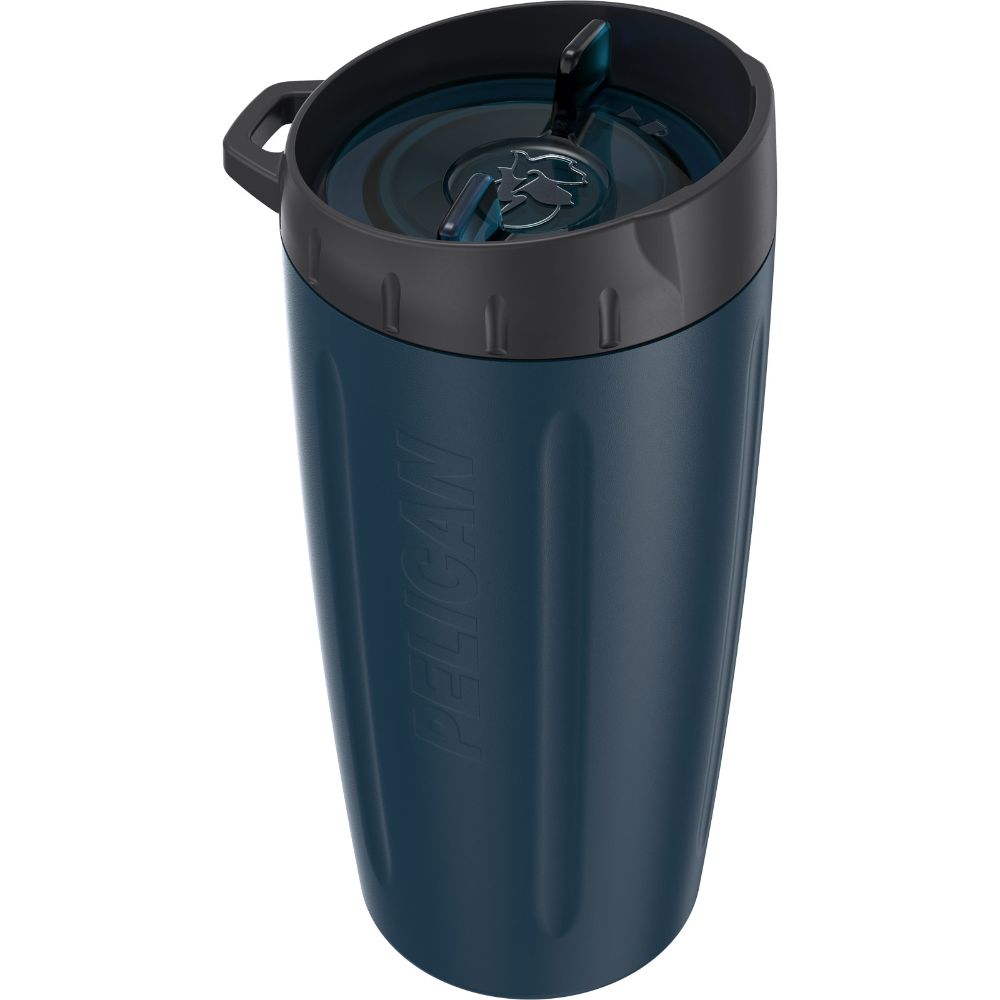 Pelican Dayventure
Sizes: 10, 16, 22 oz
Price: See at Amazon
BEST LEAK PROOF TUMBLER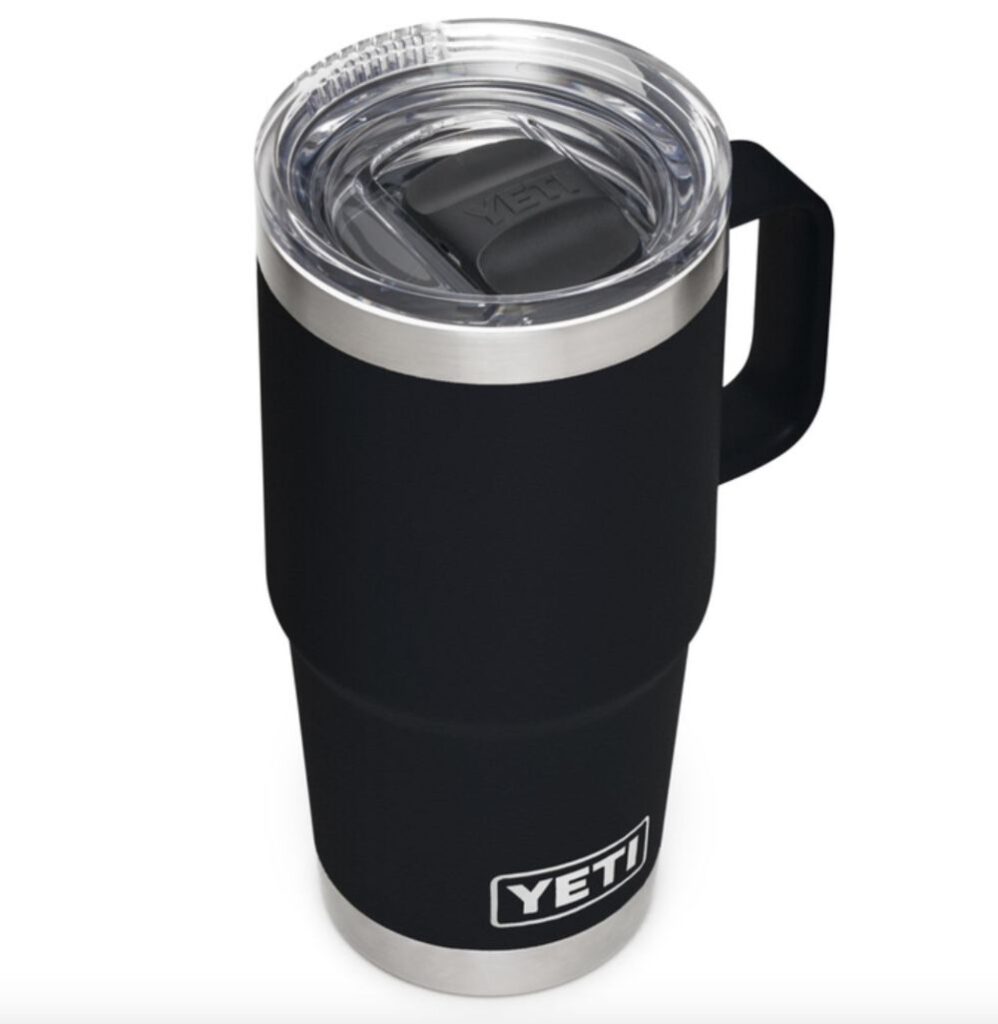 Yeti Travel Mug
Sizes: 20 oz
Price: See at Yeti.com
VALUE FOR MONEY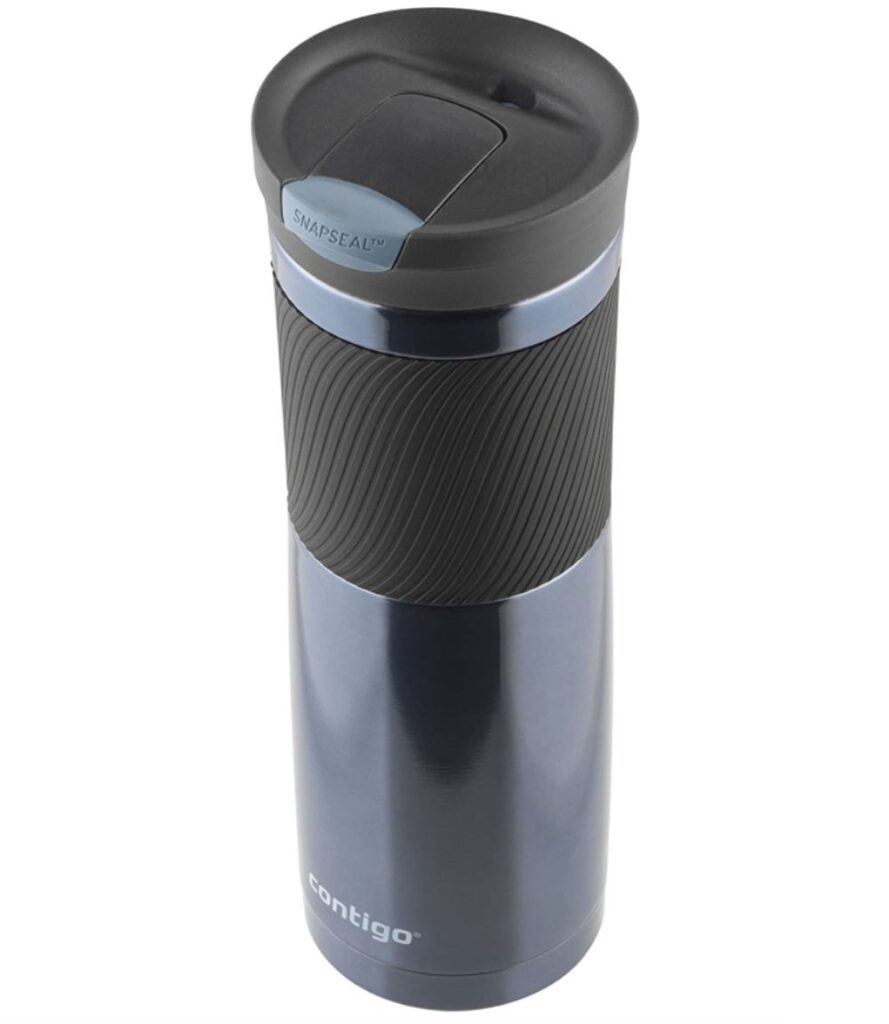 Contigo
Sizes: 16, 20, 24 oz
Price: See at Amazon
What Makes a Good Leak Proof Tumbler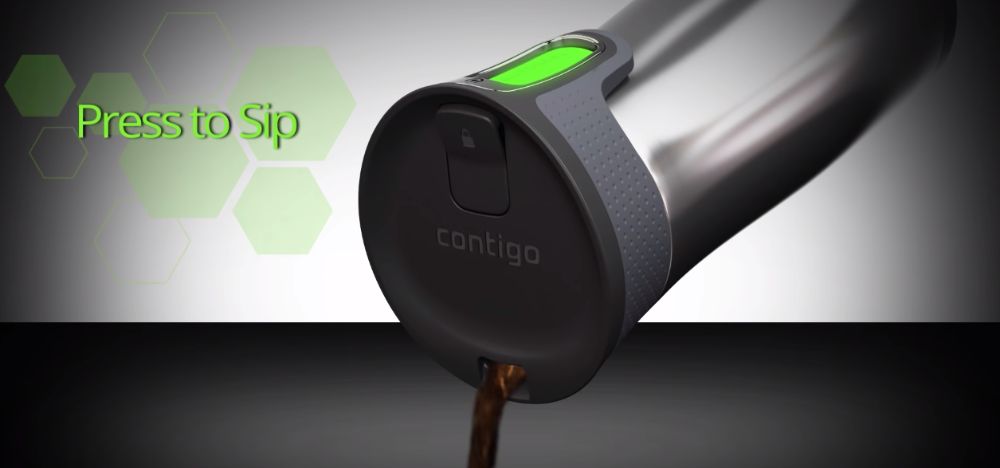 When making this list I thought about my biggest frustrations with existing tumblers that I own (eg. Yeti, RTIC, Ozark Trail etc) that all leak through the mouth hole in the lid.
Even if you buy a leak proof lid for these tumblers you may have solved the problem of leaking but you haven't sold the problem of the lid completely popping off and drink exploding everywhere if the tumbler is dropper or jostled around in my bag.
For a tumbler to be considered "leak proof" by me I want to be confident that: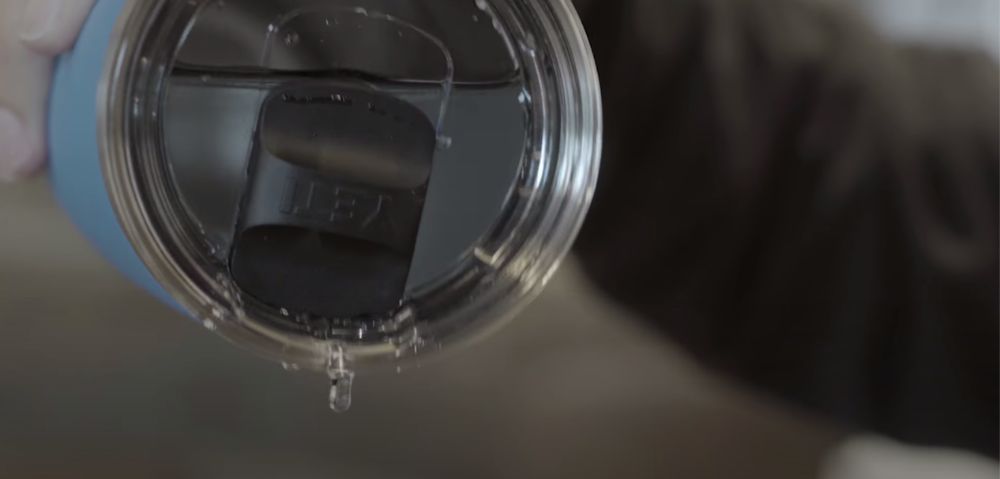 A) The lid won't leak at all when the cup is tipped on its side
B) The lid is held on so securely that there is no fear of the lid popping off
This ruled out a lot of the popular tumblers on the market like the Ozark Trail which is one of the cheapest tumblers or the Hydro Flask which is the best tumbler at keeping ice.
So the below list of tumblers are leak proof and "lid pop off proof"
This means you can throw it in your bag, let it roll around the floor of your car, let your kids carry it or even drop it off the table and not have to worry about any spills at all.
So here is my list of the best leak proof insulated tumbler cups:
1. Yeti Travel Mug with StrongHold Lid

For a long time Yeti didn't have a tumbler that was completely leak proof but that has recently changed.
Yeti recently released a 20 oz Travel Mug version of their tumbler that comes with a handle and a "StrongHold Lid".
The StrongHold Lid screws into place so it's completely leak proof and won't accidentally pop off and they replaced the MagSlider (which leaked) with a 2 part slider with rubber seals making the lid completely leak proof when closed.
The lid screws on in such a way that the travel mug can work for either right or left handed drinkers without any issues and the base is small enough to fit into a cup holder and the handle high enough that it won't get in the way of said cup holder.
In my opinion, Yeti make the most durable tumblers on the market and I absolutely love that Yeti tumblers are also completely dishwasher safe, making them easy to clean.
At this stage the StrongHold Lid only fits the 20 oz Travel Mug and doesn't fit any other Yeti tumblers at all. You can't add the StrongHold lid to an older tumbler and you can't use a regular MagSlider lid on the Travel Mug. They only go together.
So you're limited to the single size at this point which may be a deal break for some. Still it's a great leak proof tumbler and the best out there.
See the latest price of the Yeti 20 oz Travel Mug at Yeti.com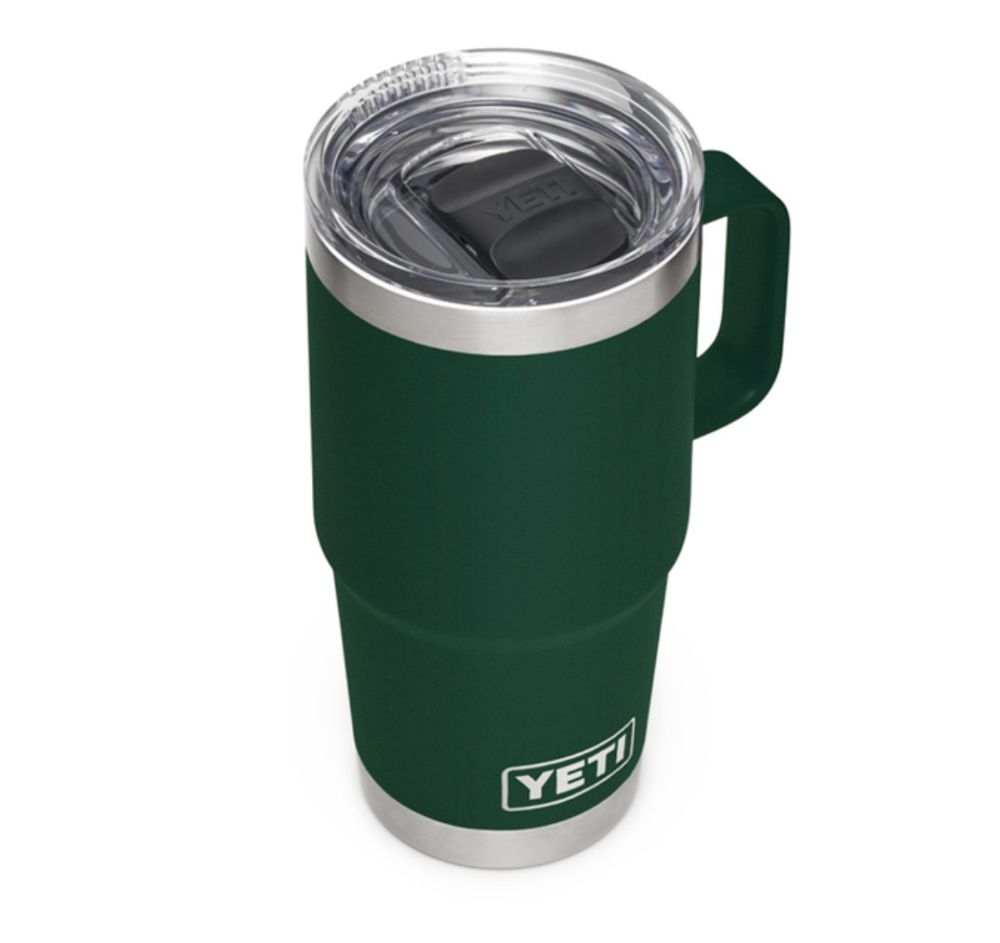 2. Pelican Tumblers

Pelican tumblers were always leak proof but they recently released a newly designed tumbler that looks much better and also works way easier.
The Pelican Dayventure tumblers are made from kitchen grade stainless steel and are double walled and vacuum insulated.
They comes in 3 different sizes – 10 oz, 16 oz and 22 oz – and multiple different colors.
But most importantly the lid screws on tight and is completely leak proof.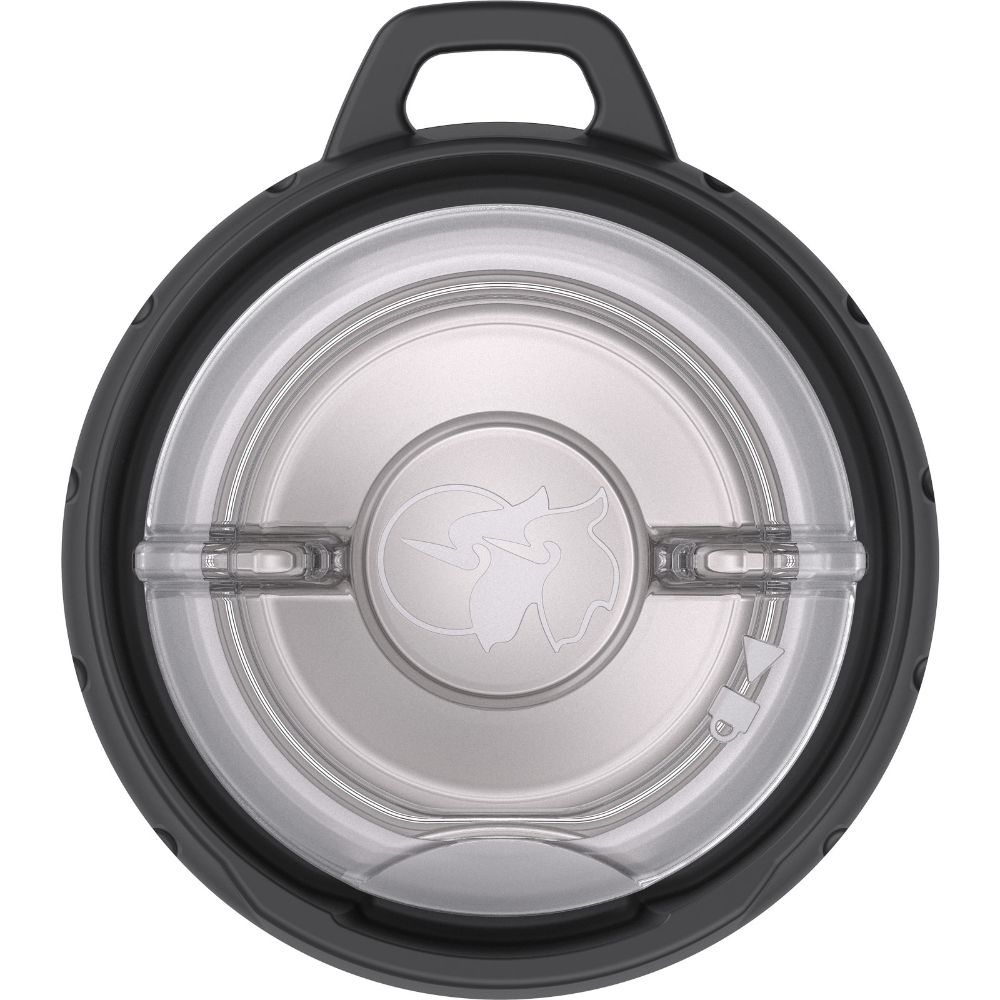 As you can see in the lid image above you do a simple twist to lock the mouth opening closed or to open it up.
The lid is made from a Tritan copolyester that keeps the liquids inside where you want them.
It's also got a built in loop on the back of the lid which allows you to connect your tumbler to your backpack and it has a strong powder coated paint finish that looks great and won't scratch easily.
These aren't the cheapest tumblers on the market and are up there with expensive tumblers like Yeti and Hydro Flask, but their quality makes them worth it.
They are also backed by a limited lifetime warranty. If you've got the money these are a great option.
See the latest price of Pelican tumblers at Pelican.com
(or compare to the prices of Pelican tumblers at Amazon)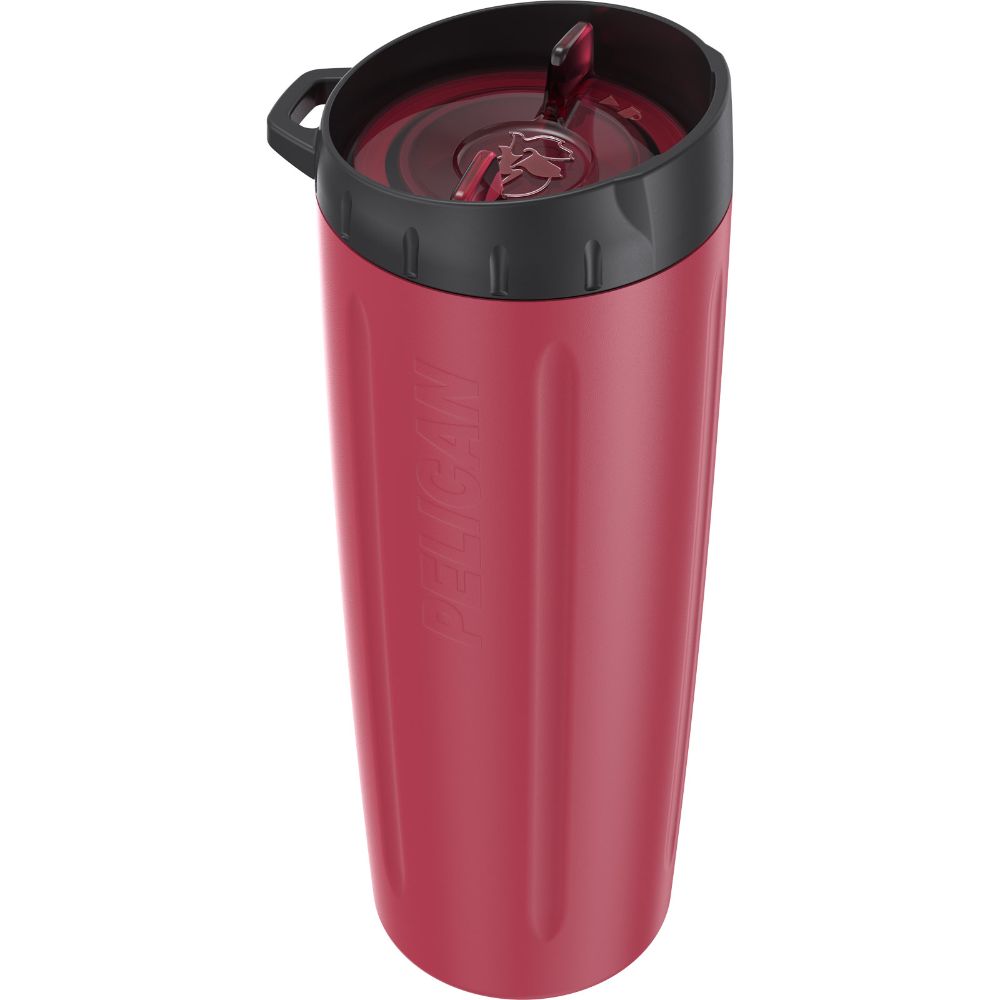 PROS:
Leak proof lid
Cool new design
Lifetime warranty
3. Contigo – Value For Money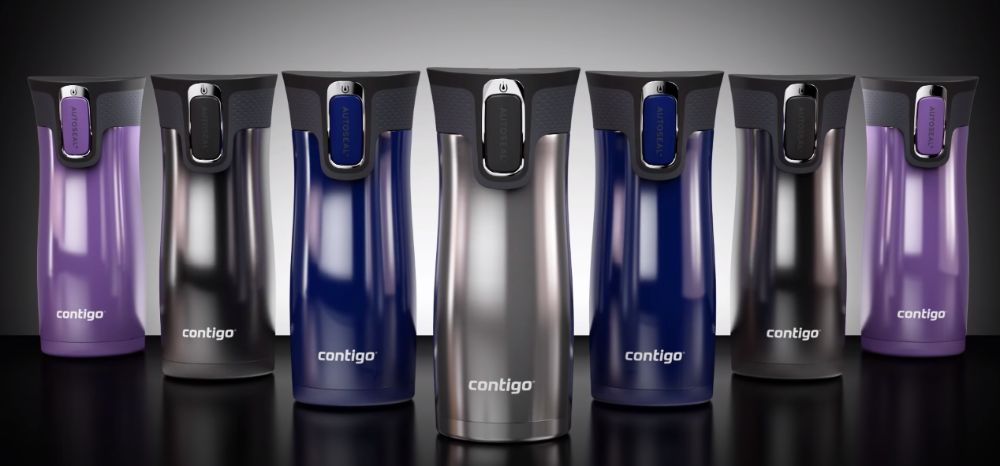 Contigo have one of the most innovative and simple ways to create a leak proof tumbler, they also happen to be extremely cheap compared to other vacuum sealed leak proof tumblers on the market.
They have 2 different types of leak proof lids, both of which screw into the tumbler so they won't pop off if the tumbler is dropped.
SNAPSEAL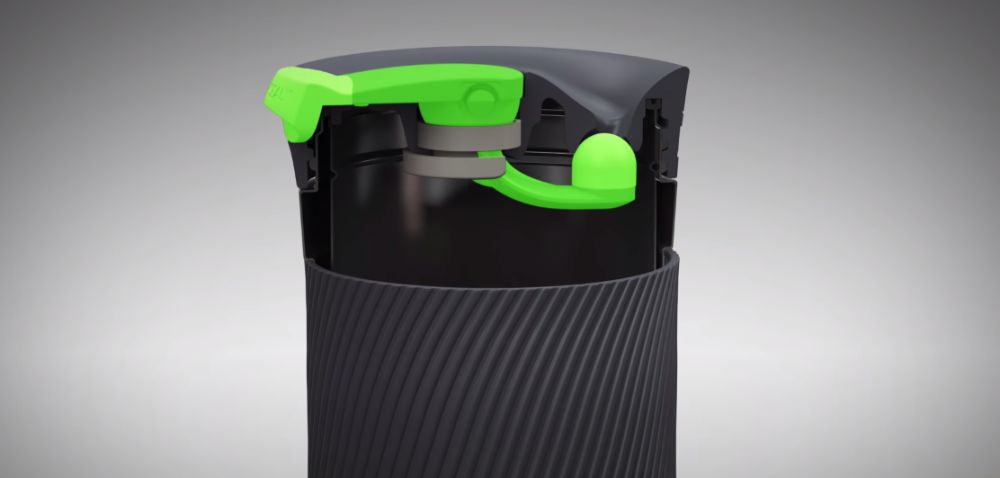 With the snap seal Contigo tumbler you simply lift up the seal and it opens up the spout for you to drink.
Then snap it closed and it becomes sealed again. It's a very simple process and easy to do.
AUTOSEAL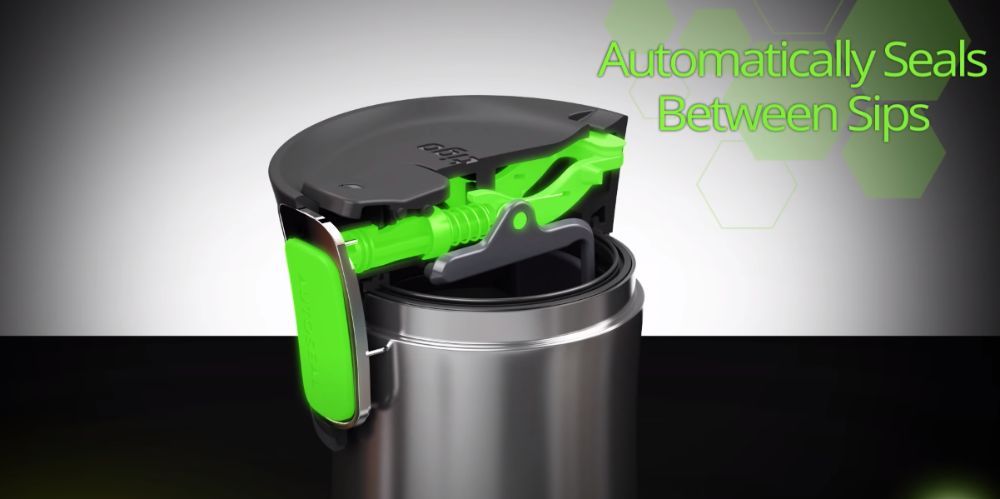 The autoseal Contigo tumbler works just how the name suggests, it automatically seals.
Each time you want to take a drink you press the button and it opens up the seal and you can drink your tea, coffee, water or smoothie. Then when you release the button springs automatically close the seal again making it leak proof.
This is good if you're the type of person who forgets to seal their tumbler after each drink as you simply don't need to think about it.
Contigo are a reputable brands that makes lots of great tumblers and water bottles. They are the cheapest on this list and in my opinion offer the best value for your money.
See the latest price of Contigo tumblers at Amazon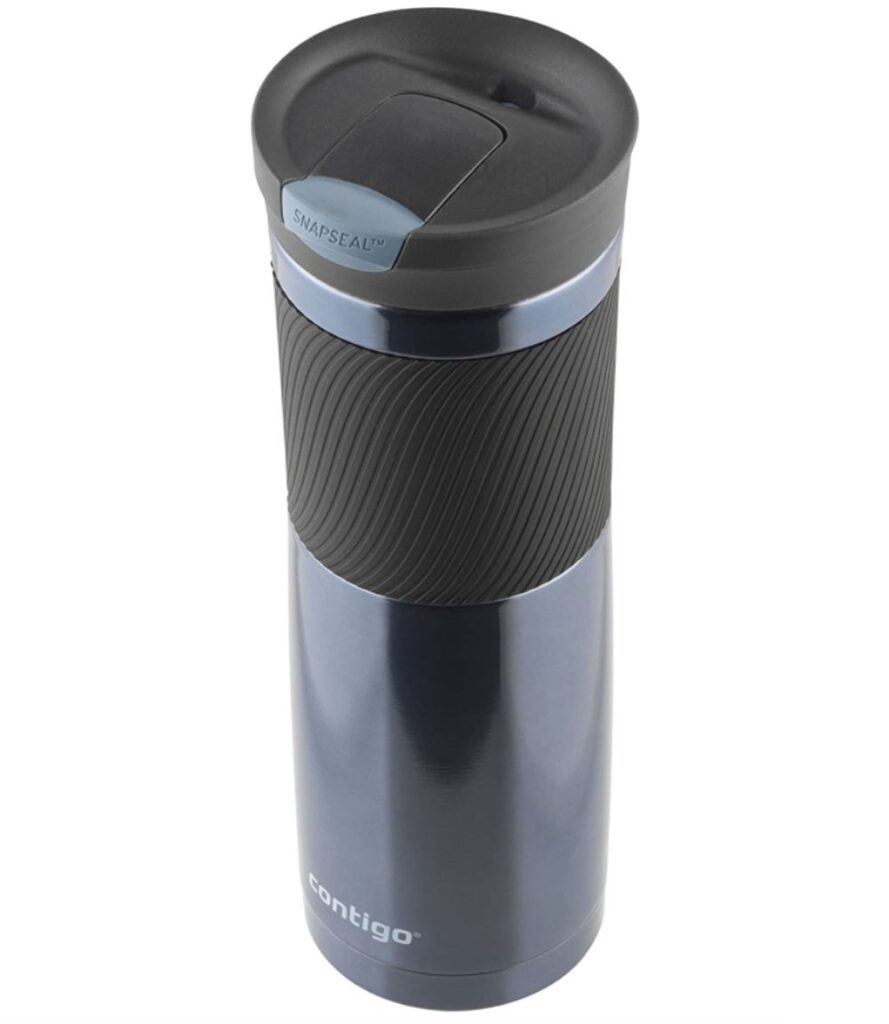 PROS:
Leak proof lid
Cool new design
4. Simple Modern Tumblers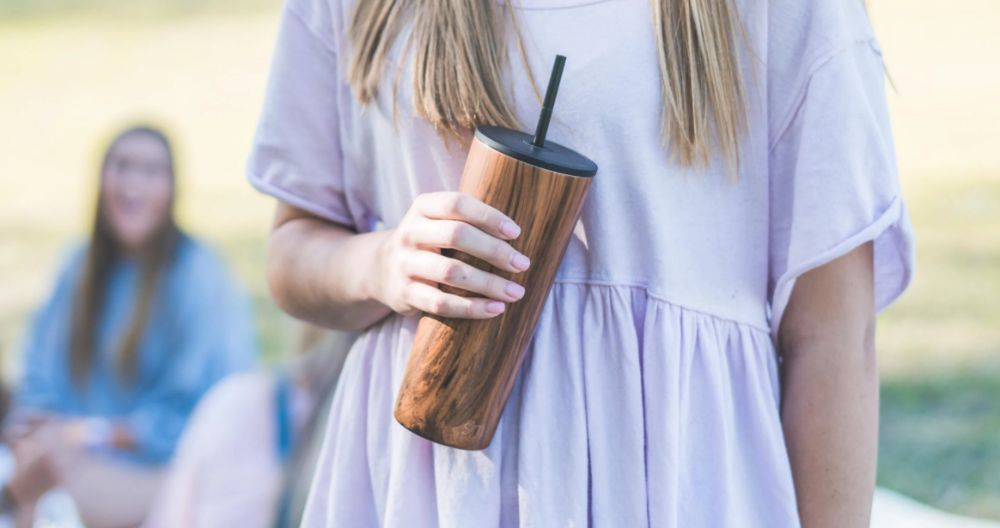 Simple Modern Classic tumblers have been making a big splash on Amazon and they are quickly making a name for themselves elsewhere too.
They have hands down some of the coolest designed tumblers on the market. Instead of just regular colors you can get two-tone ombre colors, metallic colors or even exteriors that look like marble or wood.
They also perform really great and are one of the best tumblers at keeping ice cold and keeping drinks hot.
They come in 16, 20 and 24 oz sizes each with a base of 2.8 inches, which means they should fit into any standard cup holder.
The leak proof lid screws into place which means it won't pop out and the flip lid closes making it water tight and leak proof. It also comes with a straw lid which is splash proof but NOT leak proof.
The Simple Modern tumblers are in that middle tier price range. They aren't as cheap as the Contigo but they aren't as expensive as something like a Yeti or a Pelican.
I think they offer good value for money and if you want a unique and cool design on your leak proof tumbler cup then this is going to be the best brand for you.
See the latest price of Simple Modern Classic Tumblers at Amazon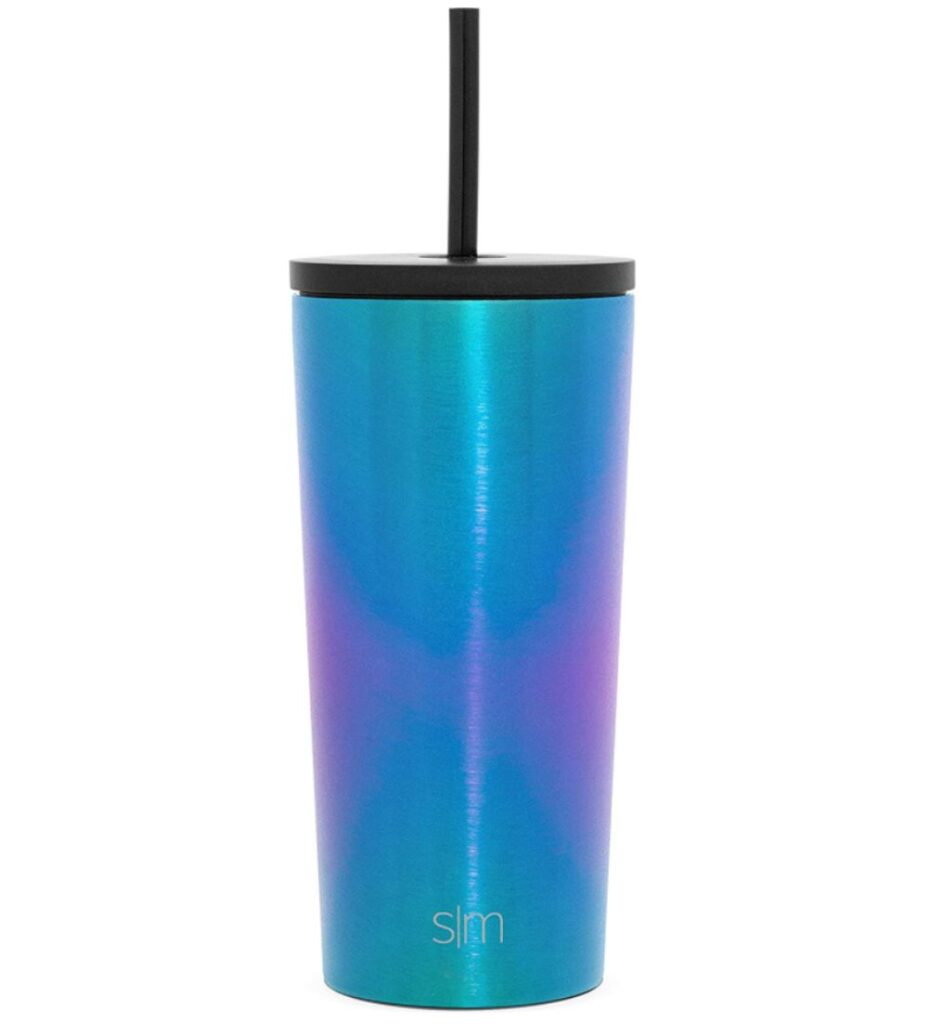 PROS:
Amazing selection of colors and designs
Can be completely leak proof
Comes with 2 lids
Fits into most cup holders
Company donates 10% of profits to helping others
CONS:
Only a 90-Day warranty
Brand relatively unknown
5. Thermos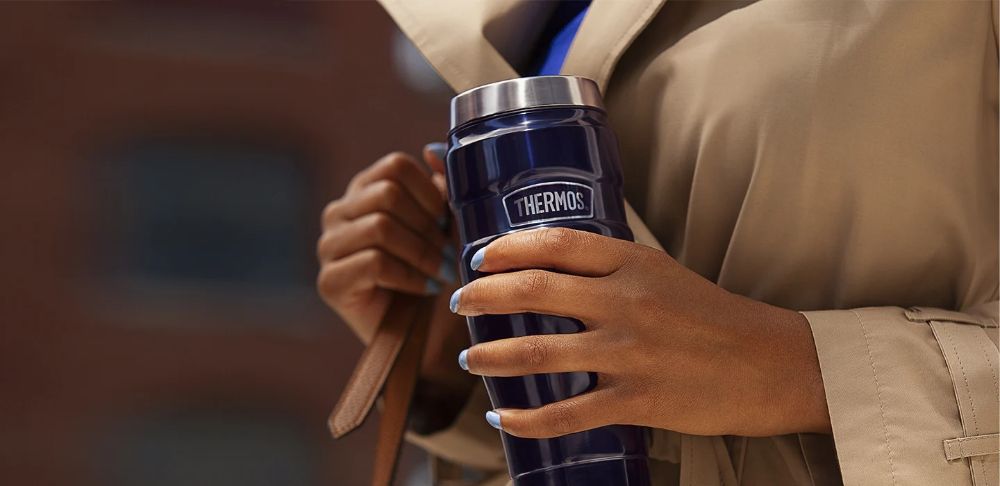 Thermos were around long before tumblers were cool and they were one of the original companies making insulated tumblers, cups and bottles.
Their 16 oz tumbler has a screw on lid that is water tight and leak proof and it has a drinklock seal that keeps liquid inside the tumbler when in the closed position.
It's easy to open when you're ready to drink and I like that you're not drinking from the plastic but rather your lips go on the metal and drink from the metal. I prefer this but my partner prefers plastic so you might like it or might not.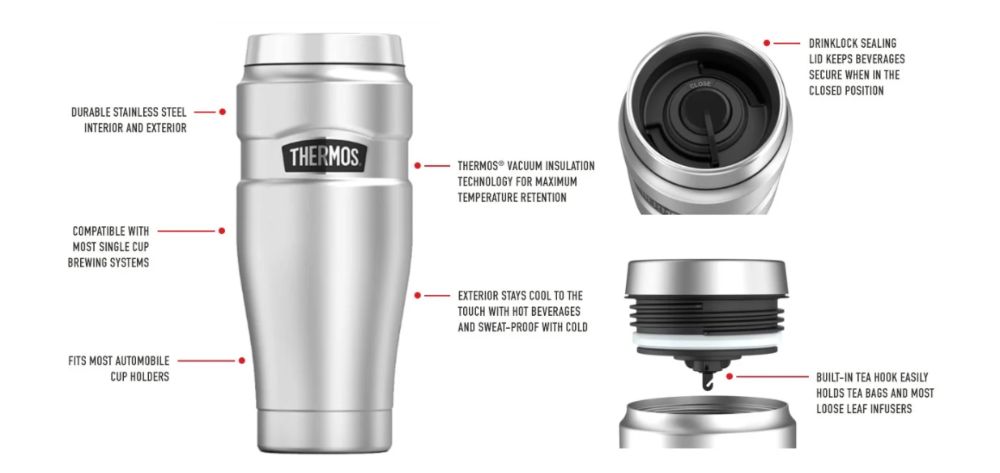 The lid even has a little tea hook on the inside so you can clip your tea bag onto it. This is a cool little feature but not one I would personally use.
The only real downside of the Thermos that I can notice is the fact that it only comes in a smaller size. The 16 oz will be fine for most coffee and tea drinkers but when people use their tumbler for water 16 oz is a little small.
They aren't too expensive, but they aren't the cheapest tumbler on the market either. They are fairly well priced.
See the latest price of Thermos tumblers at Amazon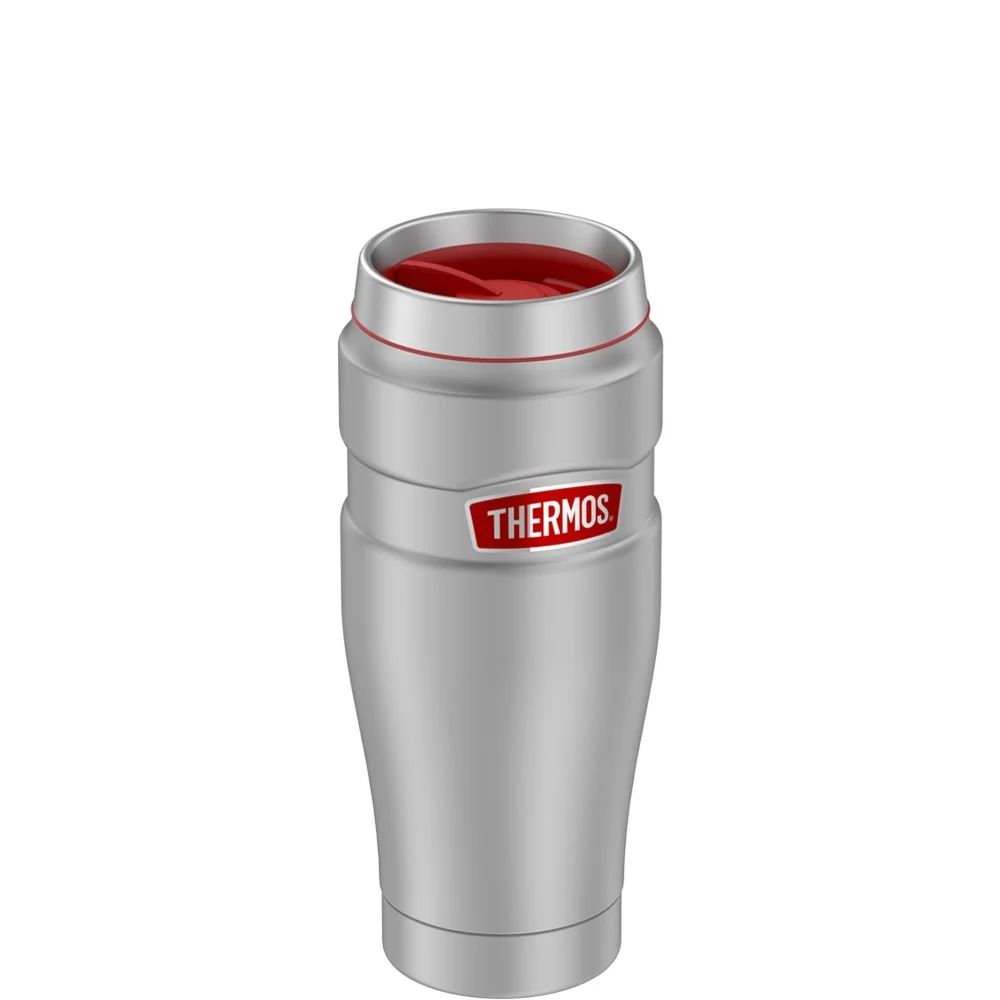 PROS:
Great ice retention
Leak proof lid
Tea bag hook
Long lasting brand
CONS:
Only comes in smaller sizes
Not the most elegant design
6. Other Yeti Tumblers + Stop It

Yeti is arguably the most popular and well known brand in the tumbler space.
However, Yeti tumbler lids DO leak even when they have the MagSlider lid and the MagSlider is in it's closed position.
There are some leak proof lids on the market on Amazon, however these are still just pressed on with a rubber gasket and so don't solve the "if I drop it and the lid pops off" problem.
However, there is a solution. It's called the STOP-IT and it's a silicone accessory that wraps around your tumbler and turns a Yeti lid into a leak proof lid.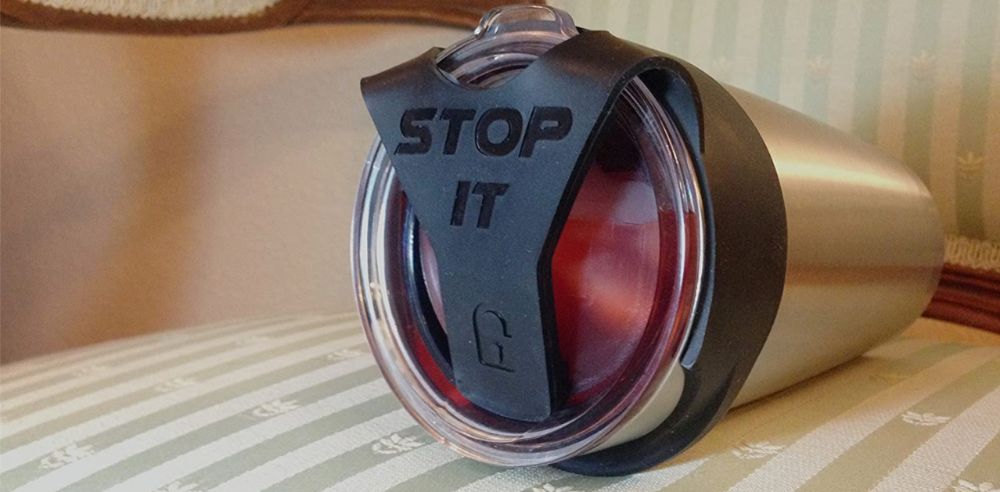 I think it's one of the best Yeti tumbler cup accessories because it both makes the lid leak proof but also applies downward pressure so the lid is much less likely to pop off.
It only works with the original Yeti lid and doesn't work with the newer MagSlider lid. However, it's not too expensive to get both and this will get you the most secure leak proof lid option on the market.
If you want to have a Yeti tumbler but are frustrated that it isn't completely leak proof then this is the best solution out there that I am aware of.
See the latest price of the Yeti Rambler Replacement Lid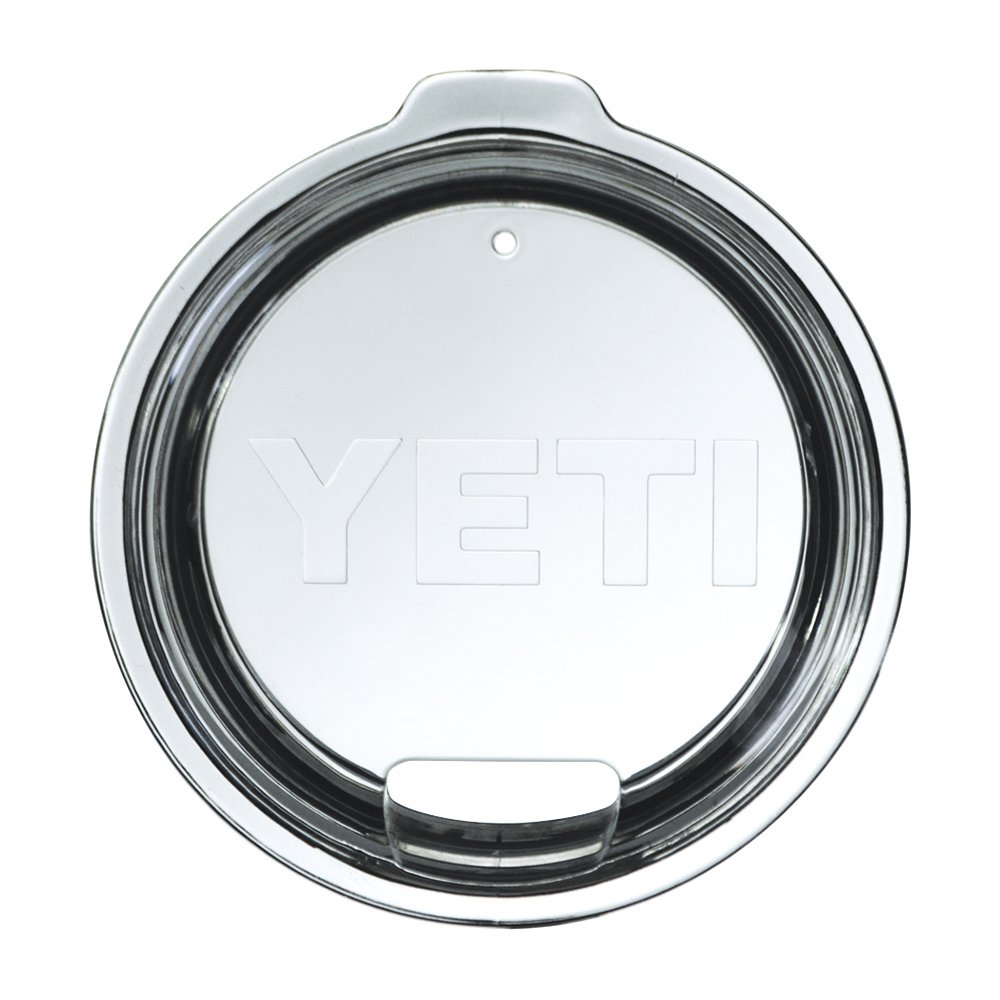 See the latest price of the STOP IT Rubber Cover at Amazon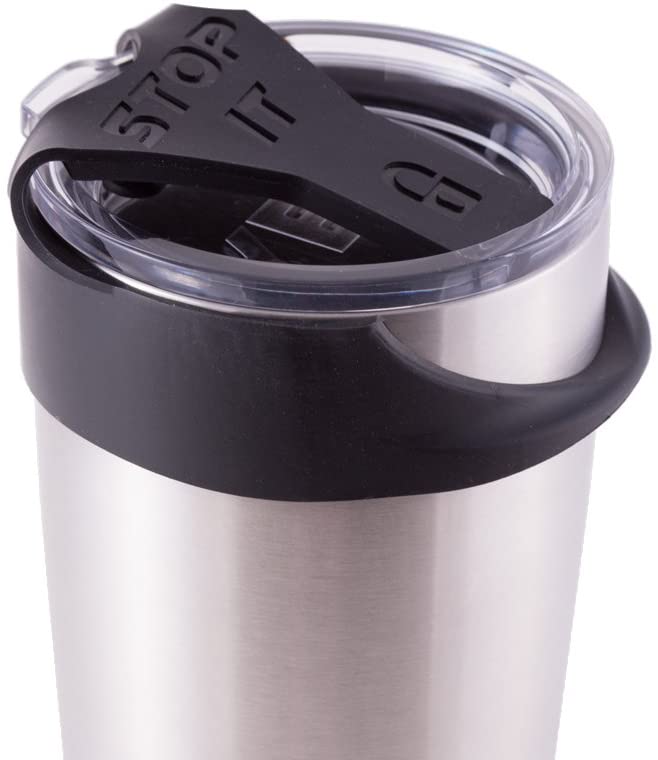 See the latest price of Yeti Rambler tumblers at Yeti.com
(or compare to the prices of Yeti tumblers at Amazon)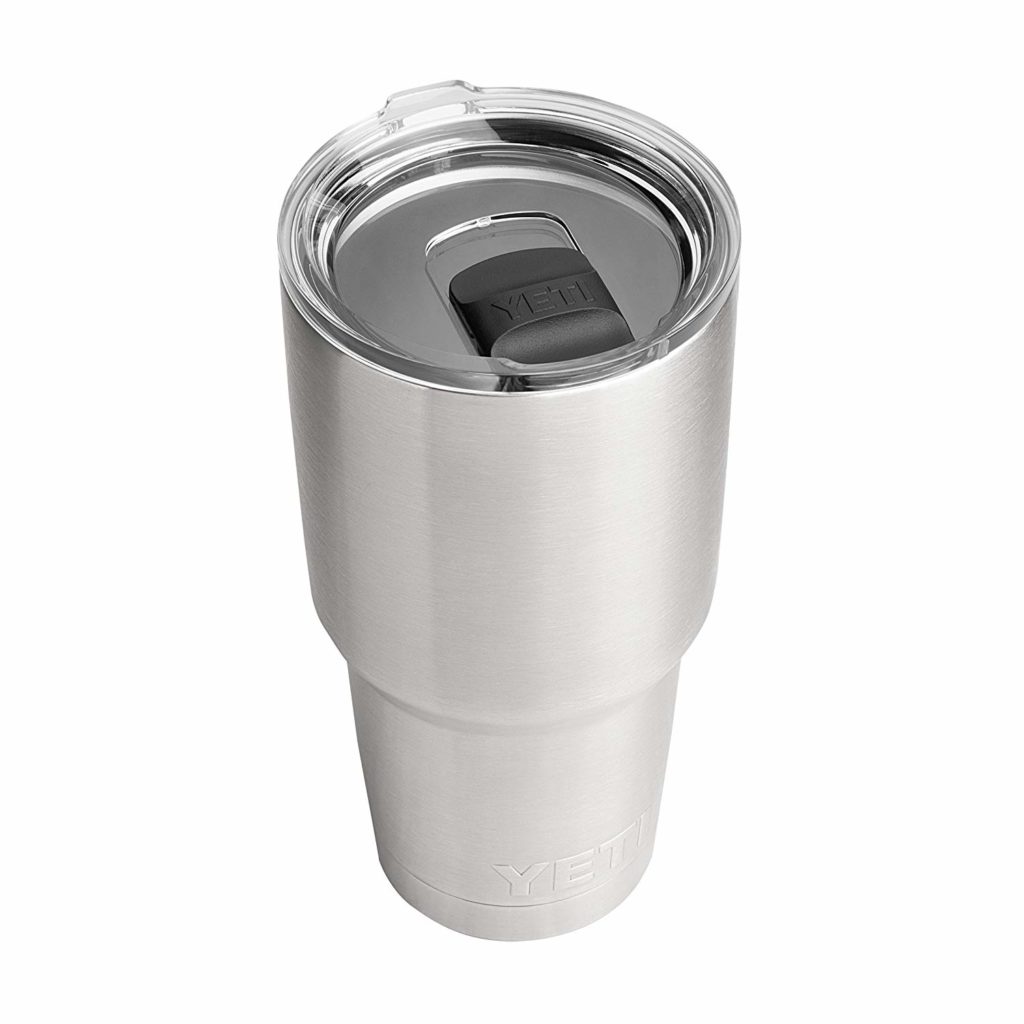 PROS:
Best build quality
Only dishwasher safe tumbler
Biggest and most well recognised brand
5-Year warranty
CONS:
Expensive
You need to buy extra accessories to make it leak proof
Still not 100% drop proof.
7. RTIC Tumblers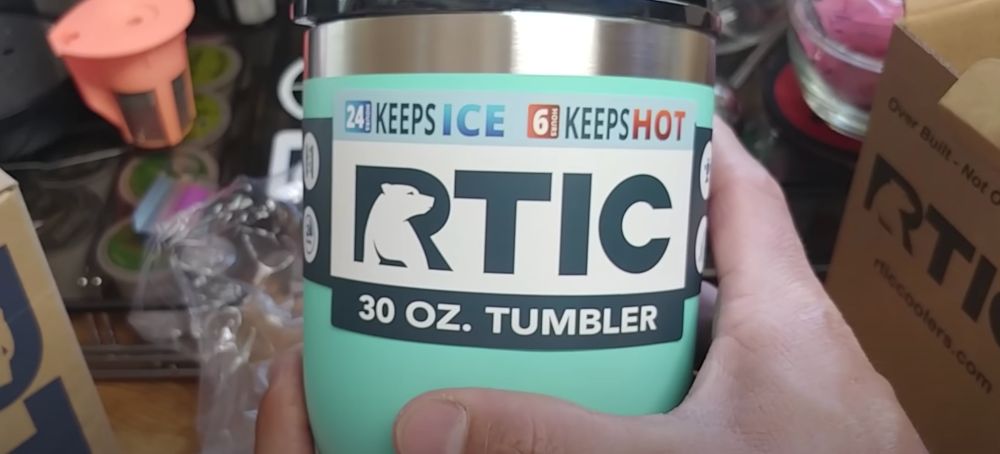 Lastly I wanted to include RTIC on the list of some of the best leak proof tumblers because they are one of the most affordable options out there.
They are extremely similar to the Yeti but the lid the come with is completely leak proof, not just splash proof like the MagSlider lid.
The downside to this is that it doesn't pass the drop test. The lid is just pressed in and held into place by the rubber gasket, it isn't screwed into place like most of the other cups in this list.
So I wouldn't personally feel comfortable putting it in my bag, dropping it off the table or letting it roll around in the back of my car.
Still for most people this will classify as leak proof enough for them and given how cheap they are it's worth including them in the list for budget conscious shoppers.
See the latest price of RTIC tumbler cups at RTICProducts.com
(or compare to the price of RTIC tumblers at Amazon)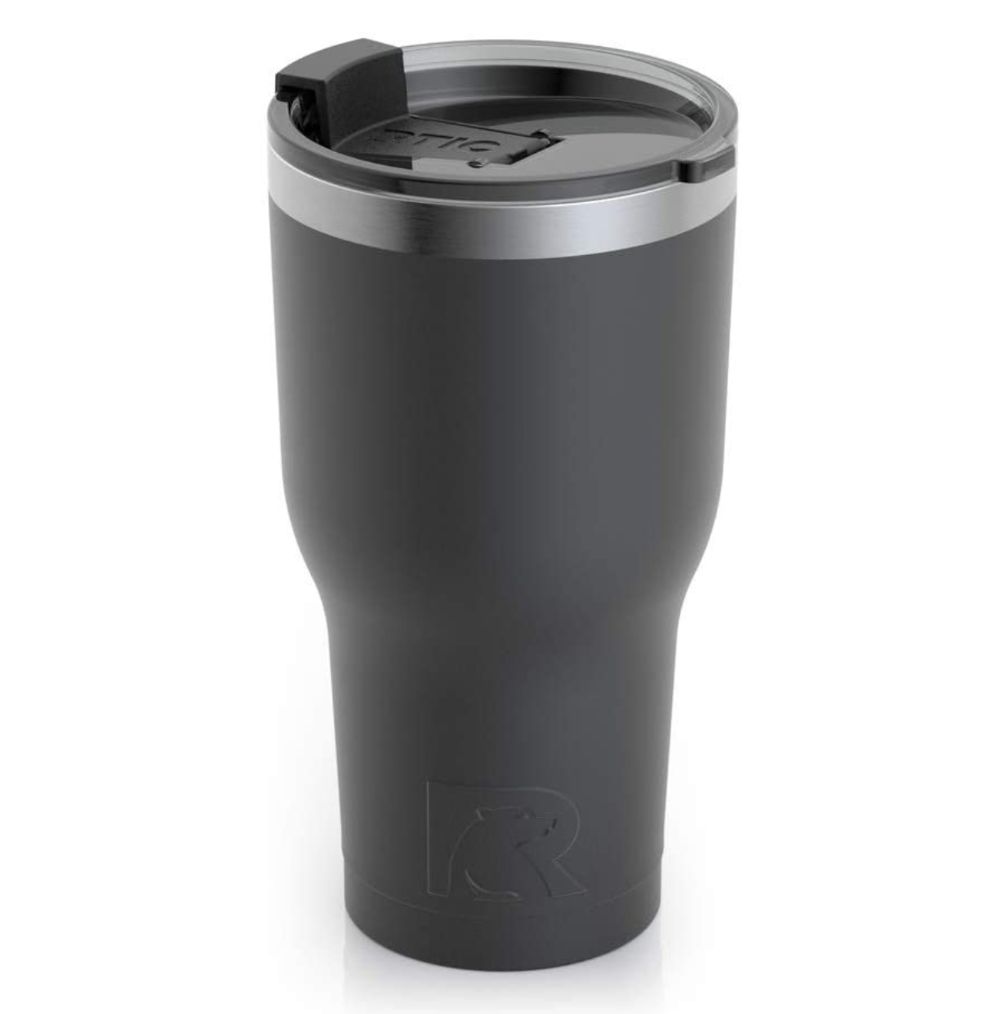 PROS:
Super affordable
Great value for money
Lots of different color options
Leak resistant lid
CONS:
Only 90-Day warranty
No smaller sizes
Flip cap can mess up makeup
Base is wider and may not fit in cup holders