Coolers these days can hold ice for days or even weeks at a time, but some coolers hold ice much better than others allowing you to keep things cold for longer. So what are the best coolers for holding ice and which of these coolers can keep ice the longest?
What Affects a Coolers Ability To Hold Ice
Before we get into the list let's have a quick look at some of the things that affect a cooler's ability to hold ice. The more and better the insulation a cooler has the longer it can hold ice for, so you want to look for a cooler with all these features.
The Type of Insulation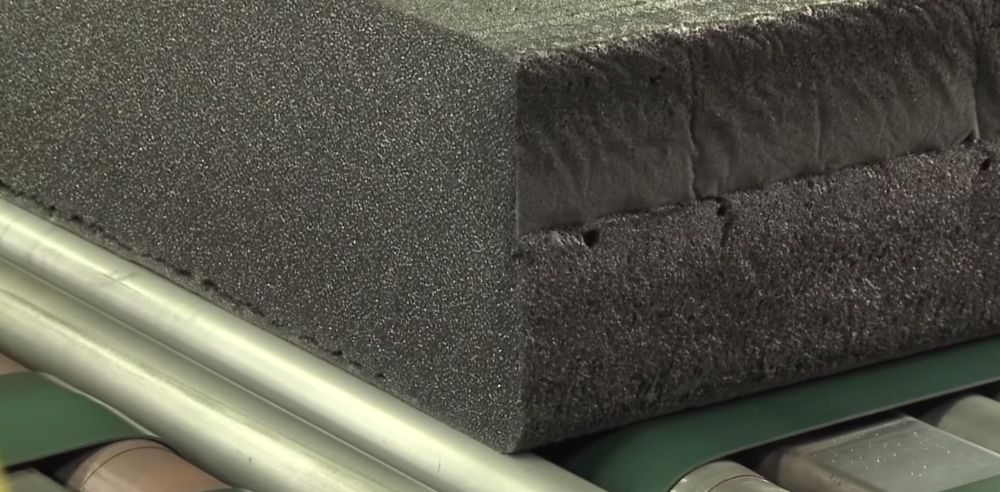 Not all insulation is created equal and some insulation is better than others. A vacuum is the best known insulating substance but so far this has only been made in one cooler from Yeti (the #1 cooler on this list).
Other common forms of insulation are polyurethane foam and polystyrene foam both of which trap millions and billions of tiny air bubbles which give it it's insulating ability.
Polyurethane foam is better at insulating than polystyrene foam, but it's heavier and costs more to make.
The Thickness of the Insulation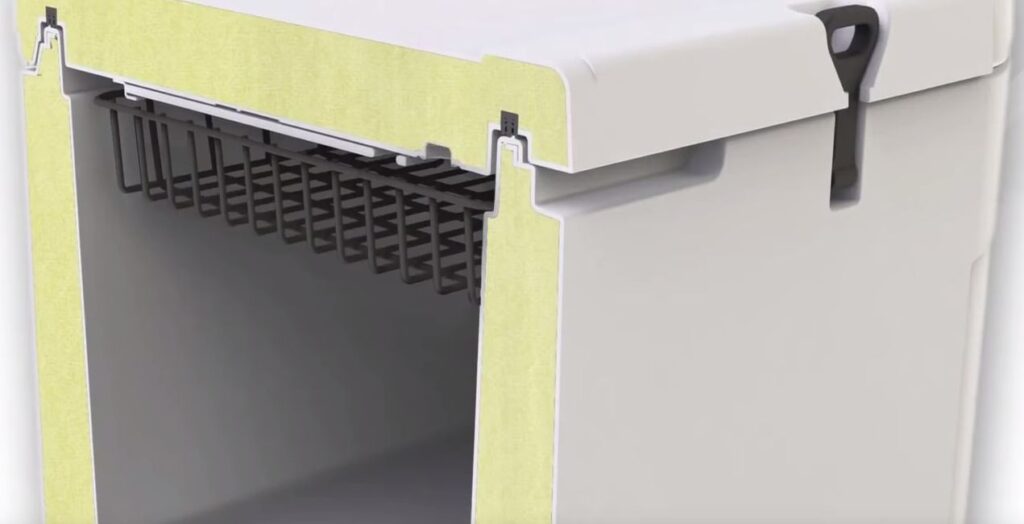 The thickness of the insulation plays a major role as well. The thicker the insulation the longer a cooler can hold ice for because it can keep out more heat.
This is why you see the top of the line roto-molded coolers having 2-3 inches thick walls.
An Insulated Lid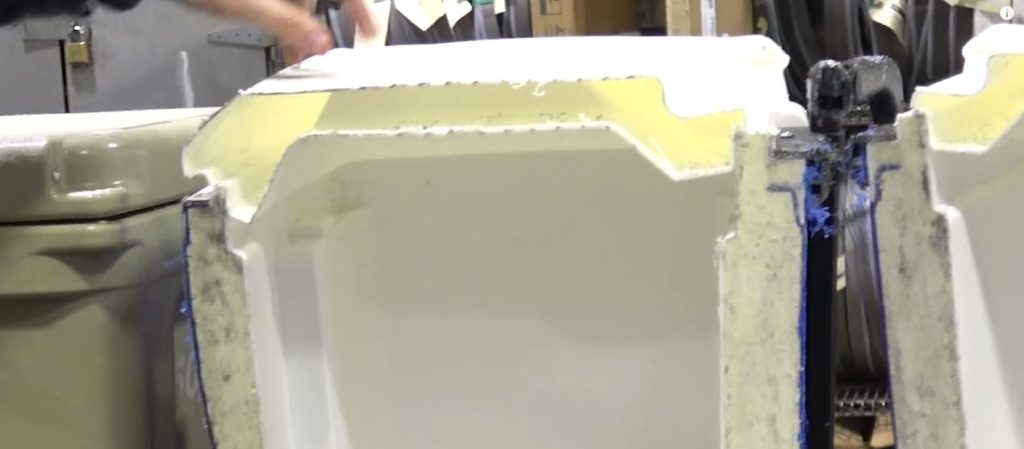 A lot of people don't realise this but cheap coolers you might pick up at the local Walmart or hardware store have insulation in the walls but not the lid.
High-end coolers also have thick insulation in the lid to stop heat getting int the cooler.
Gasket Seals To Keep Air Out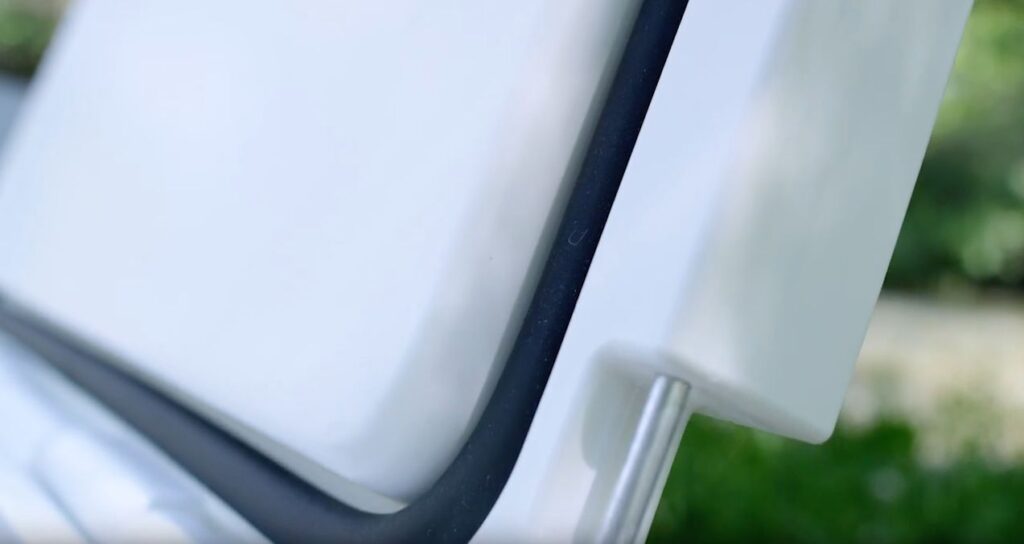 You don't want to allow hot air to flow into a cooler and melt your ice, so having a rubber gasket around the lid of the cooler helps to make it more air tight and keeps the ice frozen longer.
Raised Bases
A cooler can absorb heat from the ground so having insulating rubber feet that raise it off the hot ground can allow the cooler to hold ice for longer.
Now, let's get into it and look at which coolers hold ice the longest:
Best Cooler For Holding Ice: Yeti V Series

Ice Retention: 10-14+ Days
The Yeti V Series is a brand new line of coolers using the same vacuum seal technology that Yeti and other brands like Hydro Flask use in their tumblers and applying it to coolers for the first time in history!
It may look like a vintage cooler, but it's so much more than that.
This cooler has a stainless steel exterior and a plastic interior and combines vacuum insulation with the polyurethane insulation they use in other coolers.
This is the cutting edge of insulation technology in coolers and while I am yet to test this particular cooler Yeti are claiming 50% longer ice retention than a Yeti Tundra cooler of a similar size.
According to Wikipedia the R Value or insulation ability of a vacuum is R14-66 per inch. Compared to polyurethane insulation which is only R5.5-6.5 and you can see why this cooler keeps ice so long.
Keeping ice for a week is now easy and it's highly likely this cooler can hold ice even longer. Hands down this is the best cooler for holding ice.
The only downside of this cooler is that it's expensive. Like REALLY expensive!
See the latest price of the Yeti V Series cooler at Amazon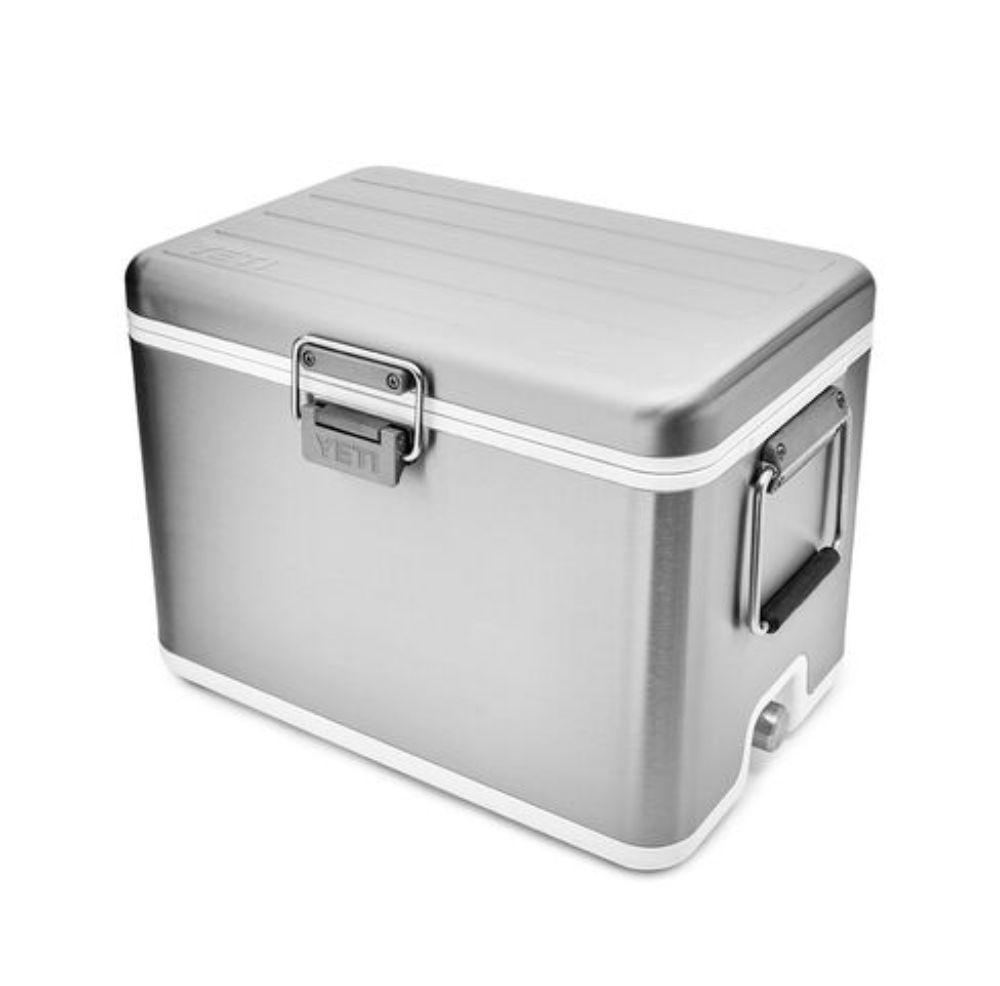 Runner Up: Otterbox Venture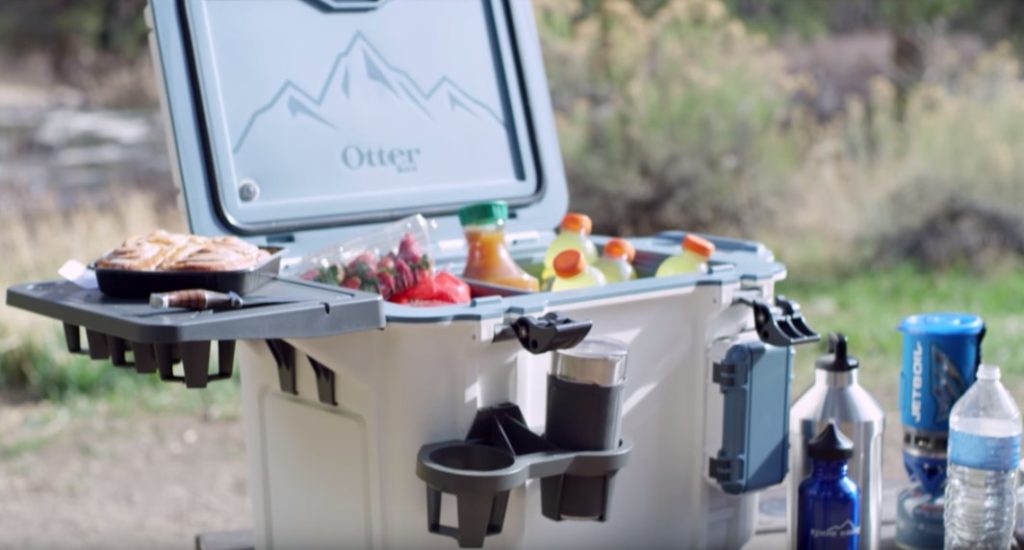 Ice Retention: 10-14 Days
Other than the Yeti V Series cooler with it's vacuum insulation technology the Otterbox Venture is the best cooler at holding ice and can hold ice longer than any other roto-molded cooler.
It's unclear why this cooler holds ice long than big brands like Yeti, Orca, RTIC or Pelican.
Maybe it's due to the injection moulded exterior, or the thick foam walls or maybe they use a higher quality foam insulation.
Regardless of what causes this cooler to hold ice longer the fact of the matter is IT DOES.
The Otterbox outperforms other similar sized coolers and even holds ice longer than larger coolers. There have been multiple ice tests to show this and you can expect this to hold ice days longer than a brand like Yeti.
This cooler is made in the USA and is backed by a lifetime warranty.
This is an outstanding cooler for holding ice and isn't nearly as expensive as the Yeti V Series cooler.
See the latest prices of Otterbox coolers at Amazon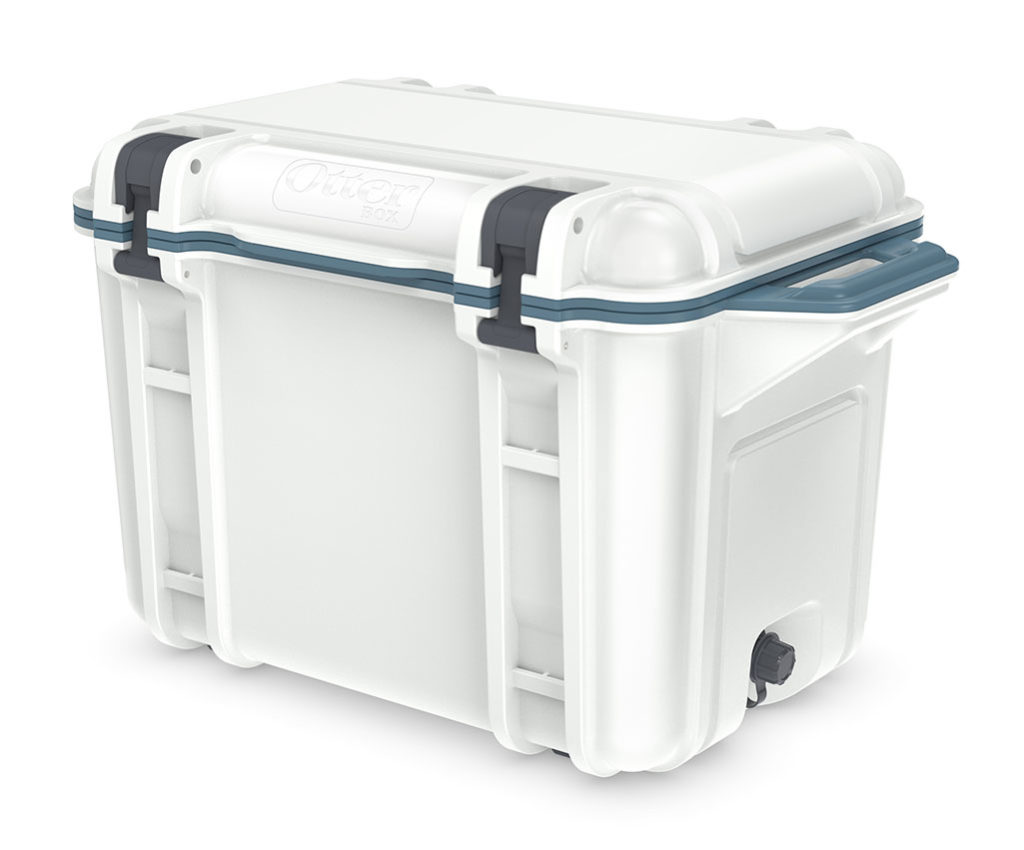 PROS:
Best ice retention out of any cooler
Exceptional build quality
Made in the USA
Lifetime warranty
CONS:
Expensive
Limited color options
Handles protrude out the side taking up extra space
Third Place: Kong Coolers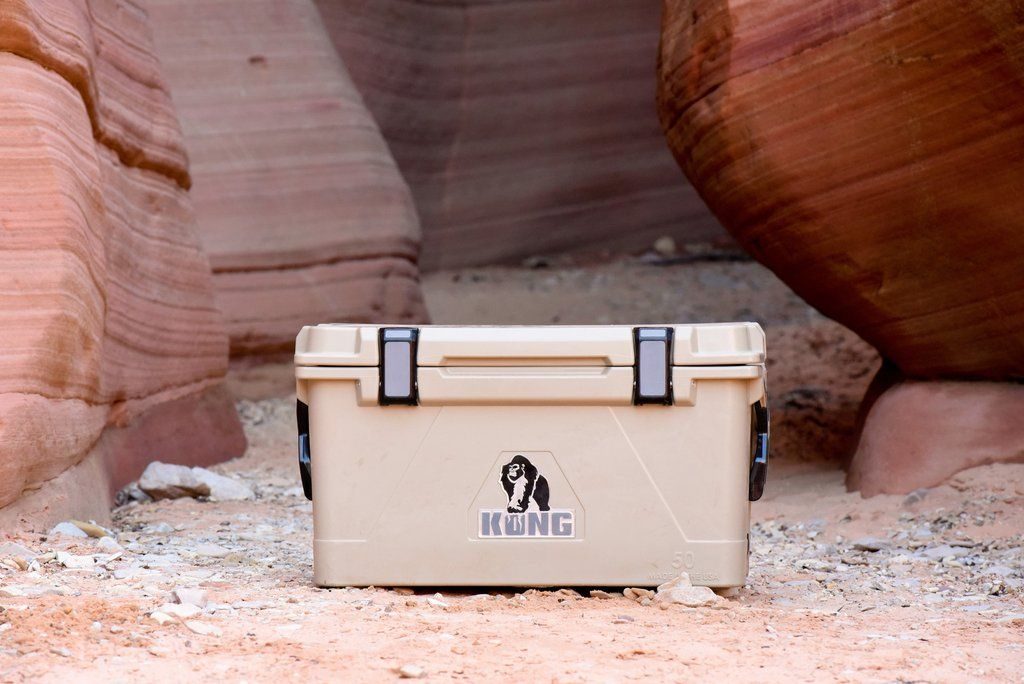 Ice Retention: 7-14 Days
Kong coolers are another newer cooler that is absolutely amazing at holding ice for long periods of time.
Kong coolers are made in the USA and ice retention tests have shown them to hold ice for a similar time period to the Otterbox cooler.
They are roto-molded and extremely durable. They have everything you would expect from a high end cooler.
The also feature big beefy plastic handles as well as big plastic latches to keep the lid firmly to the body of the cooler.
This brand is still fairly new and isn't sold in that many stores, but if you can get your hands on one they are great coolers.
See the latest prices of Kong Coolers at Amazon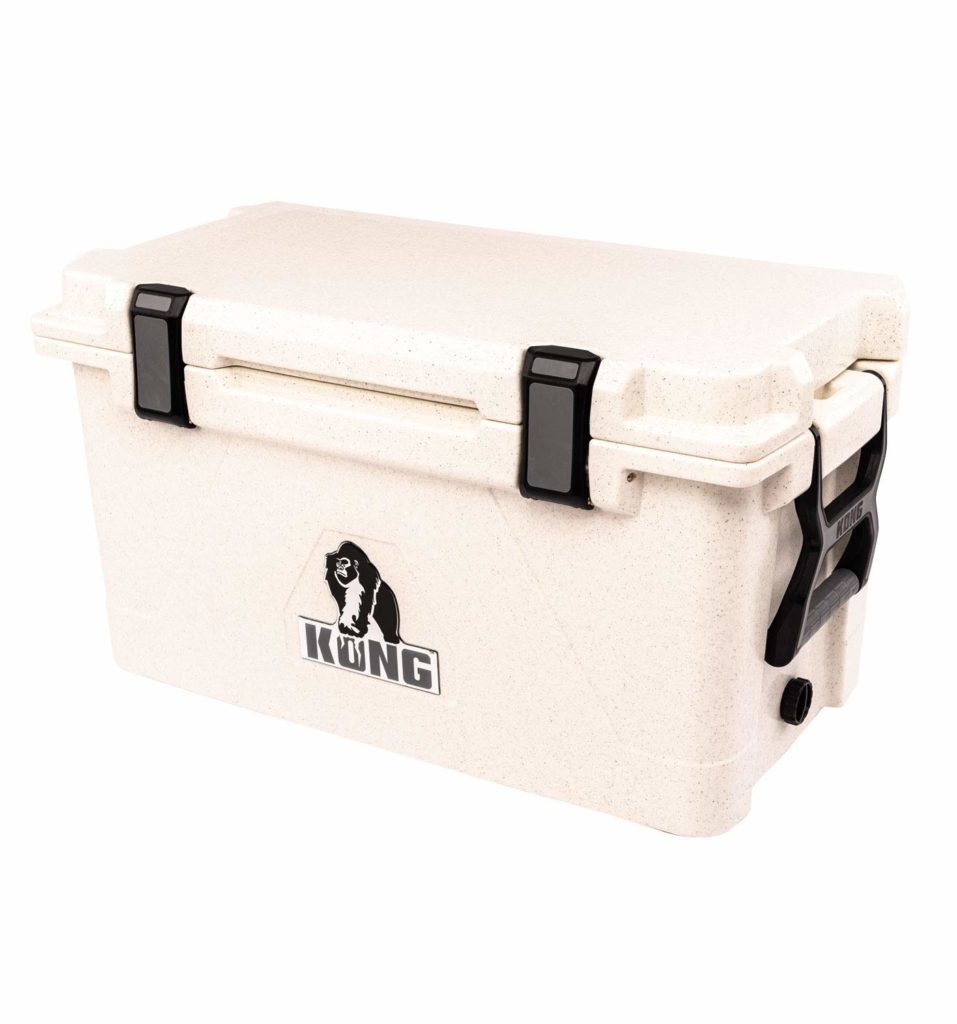 PROS:
Incredible ice retention
Big beefy latches that customers love
Made in the USA
Lifetime warranty
CONS:
Expensive compared to similar coolers
Limited color options
Not sold in local stores
Best Value-For-Money Cooler For Holding Ice: Lifetime Coolers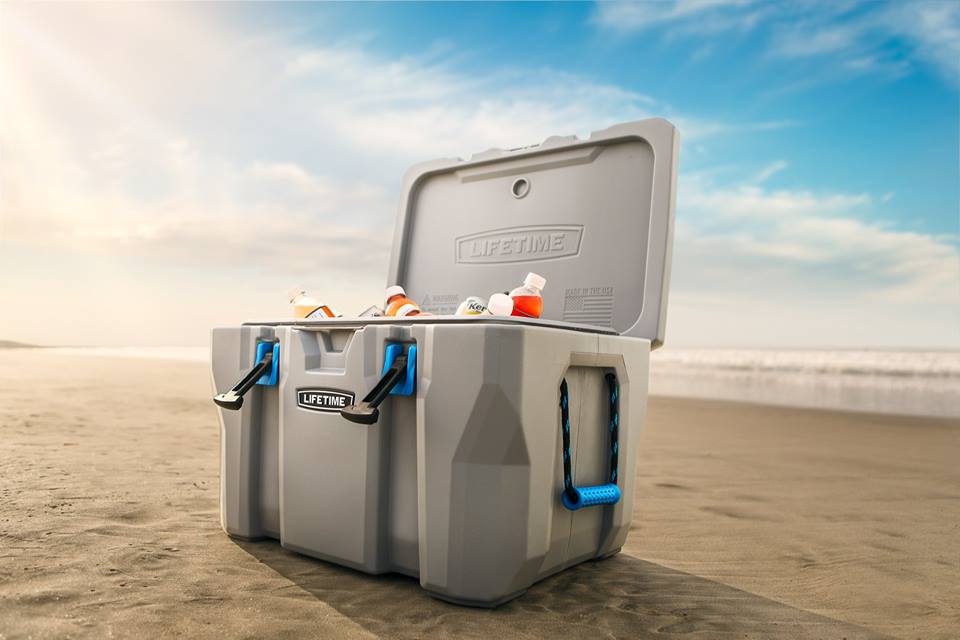 Ice Retention: 5-7+ Days
Lifetime coolers are the best value-for-money coolers that can hold ice for a long period of time.
Instead of costing hundreds of dollars for a cooler they pack all the similar features and ice retention of other high end coolers but they sell for a fraction of the price.
Their smaller sizes sell for under $100 and for what you get these coolers are super affordable and offer great value for money for anyone on a budget.
Oh, and they are even made in the USA!
See the latest price of Lifetime coolers at Walmart.com
See the latest price of Lifetime coolers at Amazon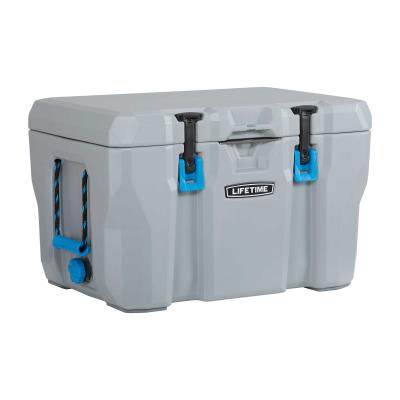 PROS:
Extremely affordable
Great ice retention
Grip and Slide feet
Made in the USA
CONS:
Not as durable as roto-molded coolers
Only comes in 1 color
Best Budget Cooler For Holding Ice: Coleman Xtreme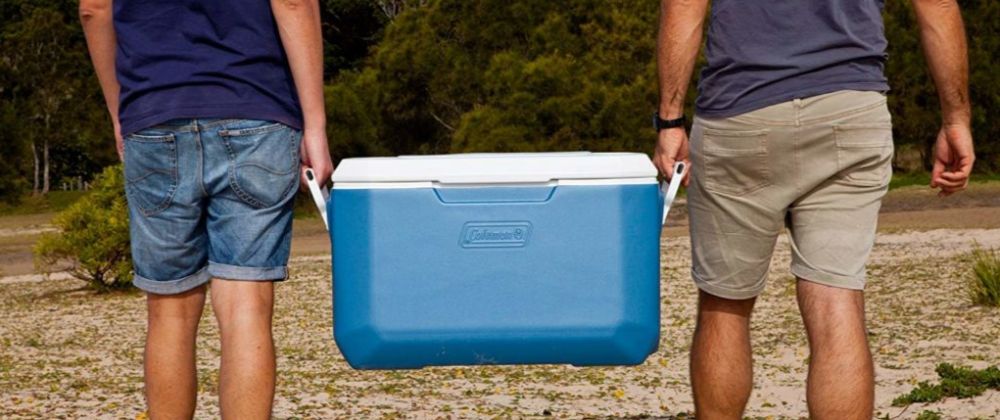 If you want to spend as little as possible but you still want a cooler that can hold ice for a long period of time then the Coleman Xtreme is going to be the best cooler for you.
They generally sell for under $50 for the smaller sizes and they can hold ice for 3-5 days or even longer in some cases.
They are lightweight, easy to carry and many of the models come with wheels making them even more practical.
I personally own a Coleman Xtreme and I love it.
See just how cheap Coleman Xtreme coolers are at Amazon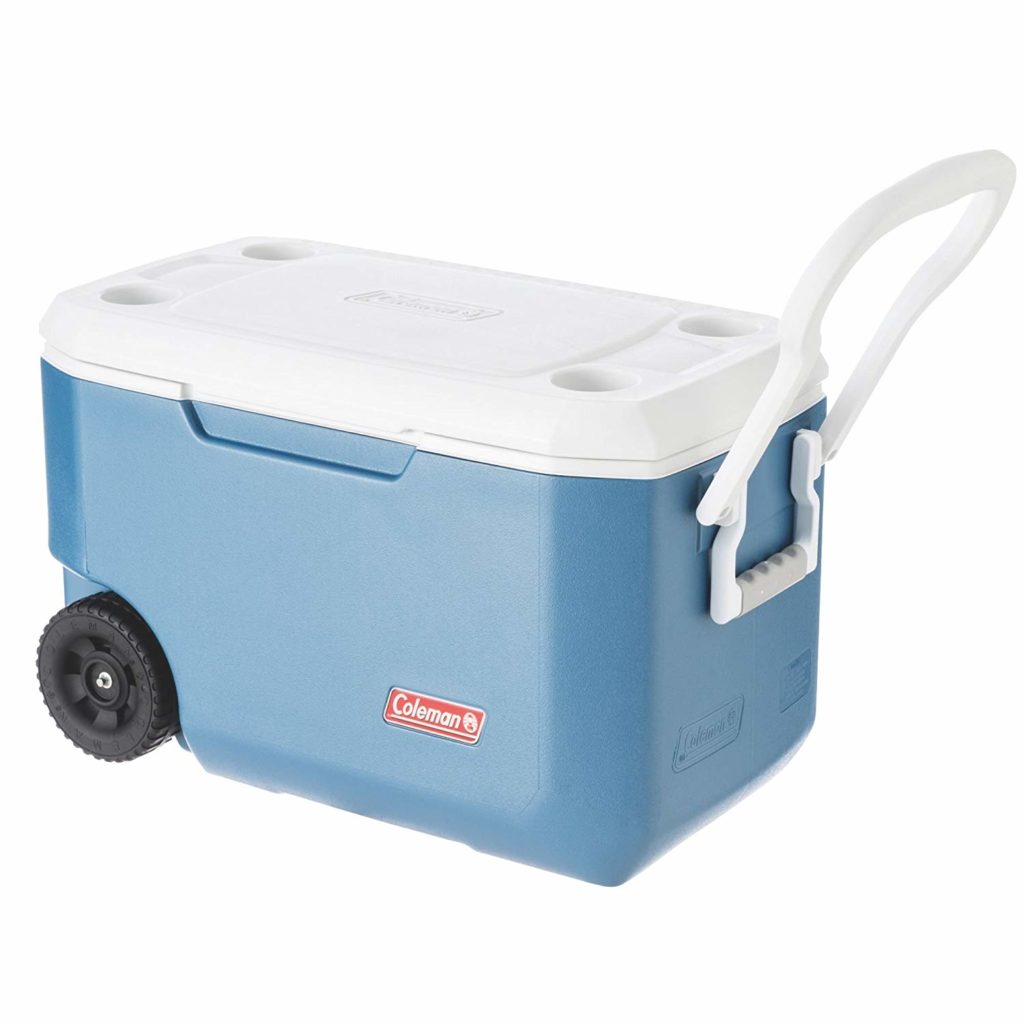 Best Soft Cooler For Holding Ice: Engel HD30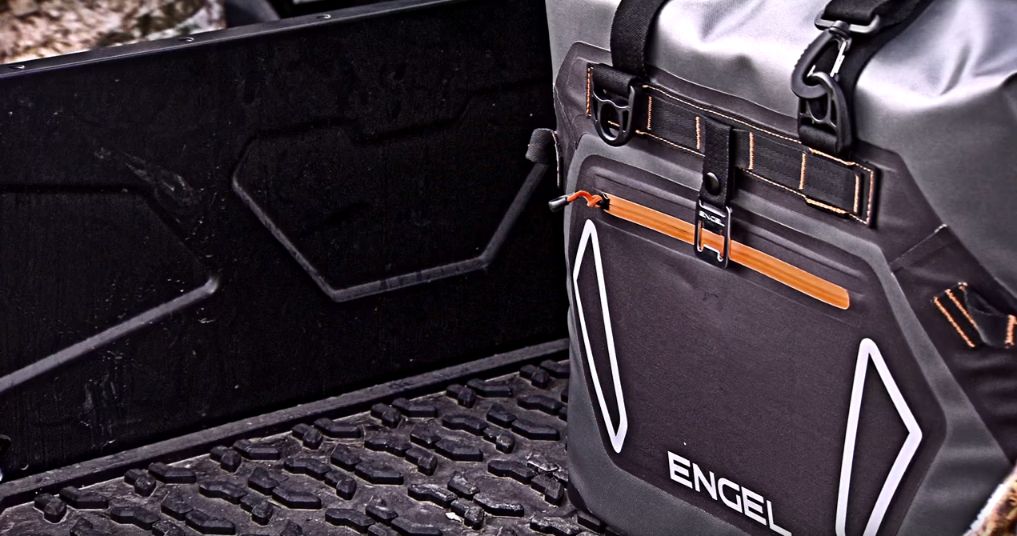 If you're looking for the soft sided cooler that hold ice the longest then without a doubt that is the Engel HD30. There is no other soft sided cool that comes close to the ice retention of this bad boy.
The Engel HD30 can hold ice for 4+ days, and this rivals hard-sided coolers of a similar size.
They do this through the use of thick insulation, the ability to vacuum insulate the cooler by sucking out the air from the insulation using a vacuum cleaner and also from their water proof and air tight zipper.
This cooler is made strong with an exterior made from ballistic nylon that is TPU laminated to make it waterproof but also puncture and tear resistant.
This soft sided cooler is extremely high quality and will hold ice longer than any other soft sided cooler on the market.
See the latest price of the Engel HD30 at Amazon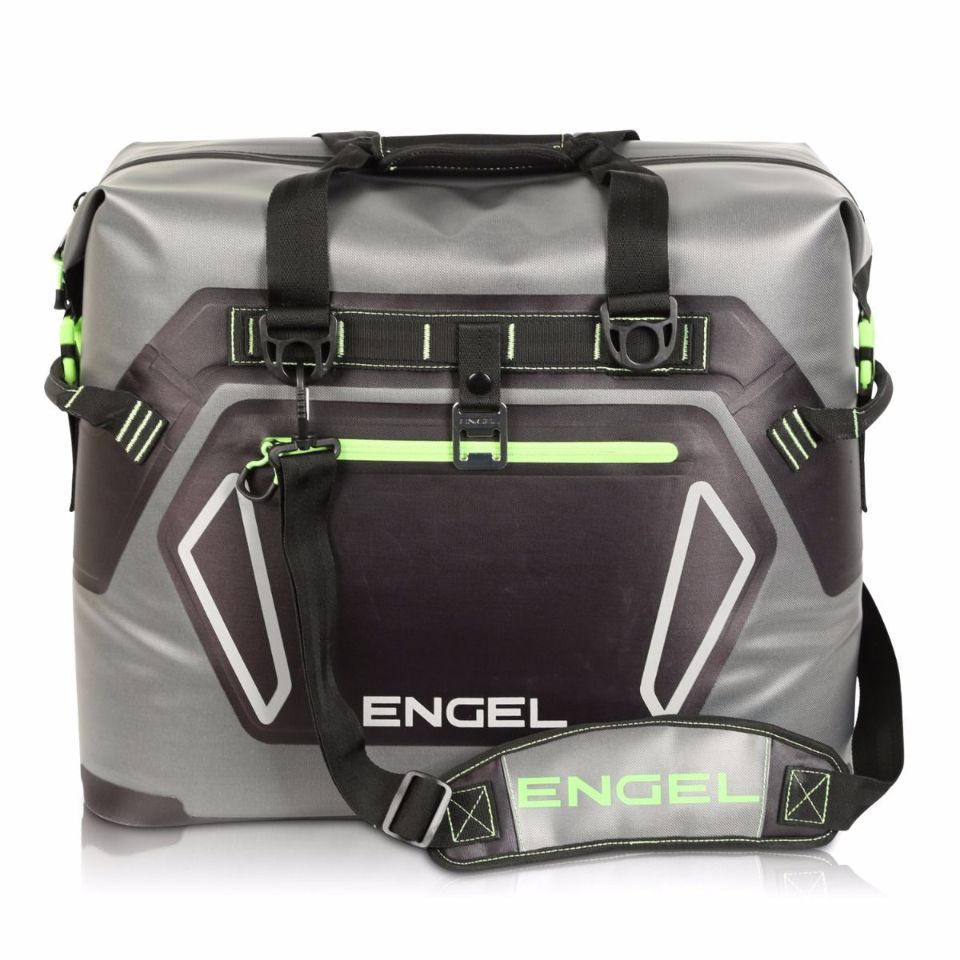 Best Lunch Cooler For Holding Ice: Yeti DayTrip

If you're looking for a little lunch-bag style cooler that you can keep your sandwiches and leftovers in for lunch whilst at work or out on your latest adventure then the Yeti DayTrip is the lunch cooler that holds ice the longest. Read my full Yeti DayTrip review.
It uses Coldcell Flex insulation which is both highly-insulating and flexible. Ice tests show that this little lunch bag cooler can hold ice for up to 24 hours and maybe even longer.
It folds down small when not in use and it's big enough to fit a 6 pack of drinks and an ice brick.
See the latest price of the Yeti DayTrip at Amazon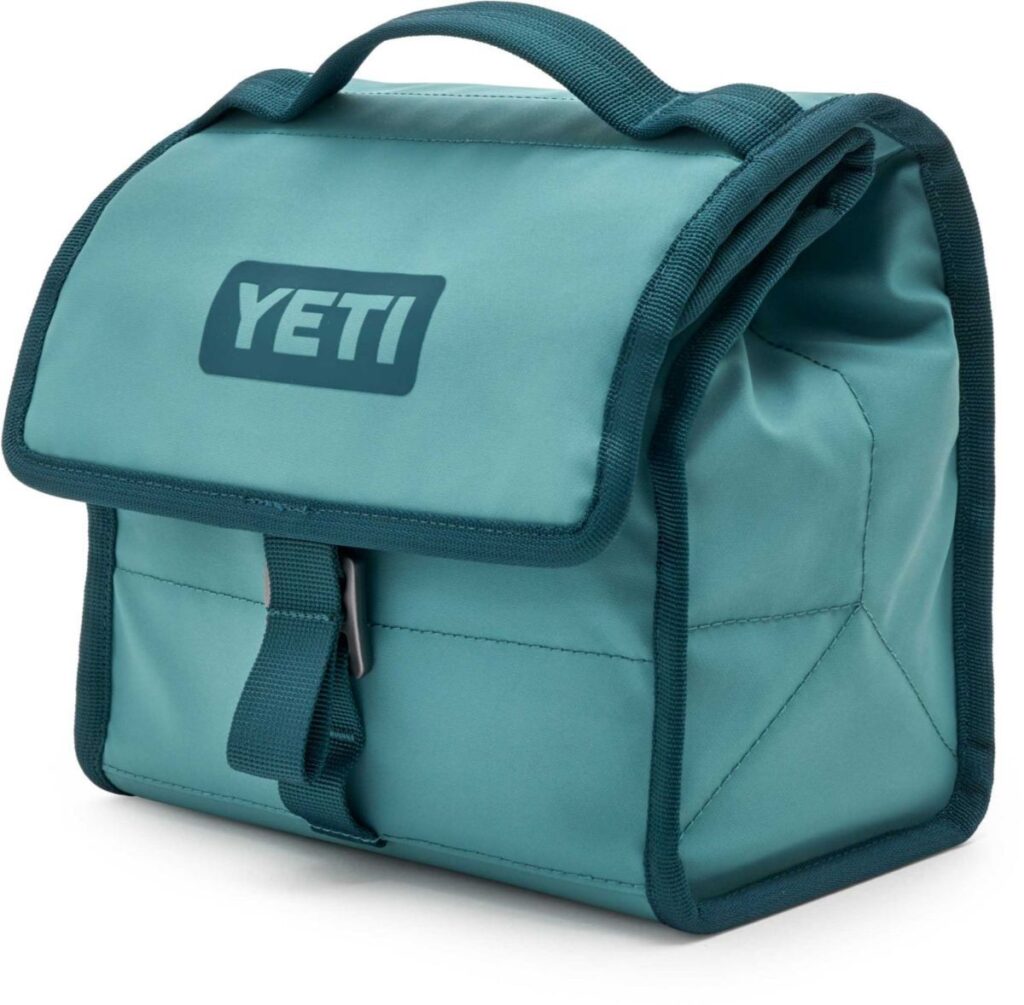 Other Coolers That Hold Ice The Longest:
There are a lot of other great coolers out there that are able to hold ice for an extremely long period of time.
They aren't as good at keeping ice as the coolers mentioned above but they are still some of the best coolers out there at stopping ice from melting for an extremely long period of time.
Techniice Coolers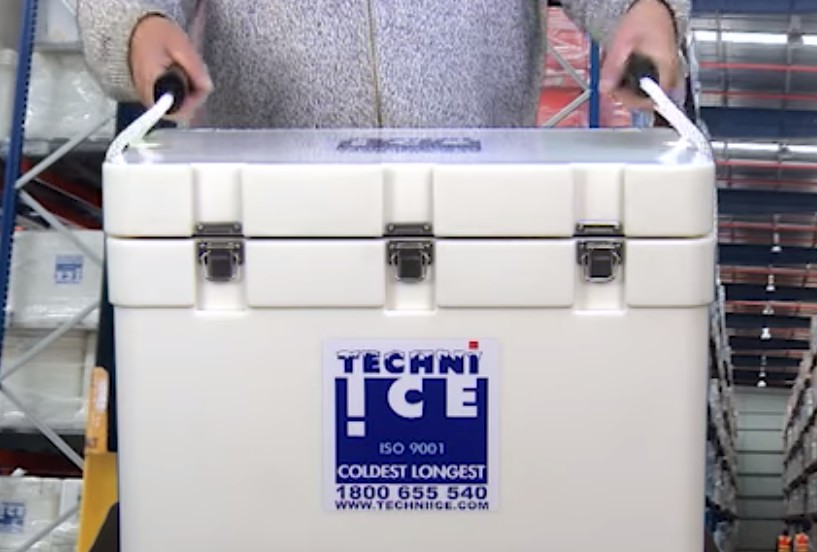 Ice Retention: 7-9+ Days
Techniice is a brand of cooler that comes out of Australia. They aren't the sexiest coolers on the market but they perform great in ice retention tests.
They have extra thick insulation (3 inches compared to the 2 inches that other brands have) and they have 2 freezer grade rubber gaskets not just one.
It only comes in white and distribution in the USA is limited.
PROS:
Extra thick insulation
Two freezer grade gaskets
Keeps ice extremely long
CONS:
Not a well known brand
Not the most beautiful cooler
Not sold in many places
Siberian Alpha Coolers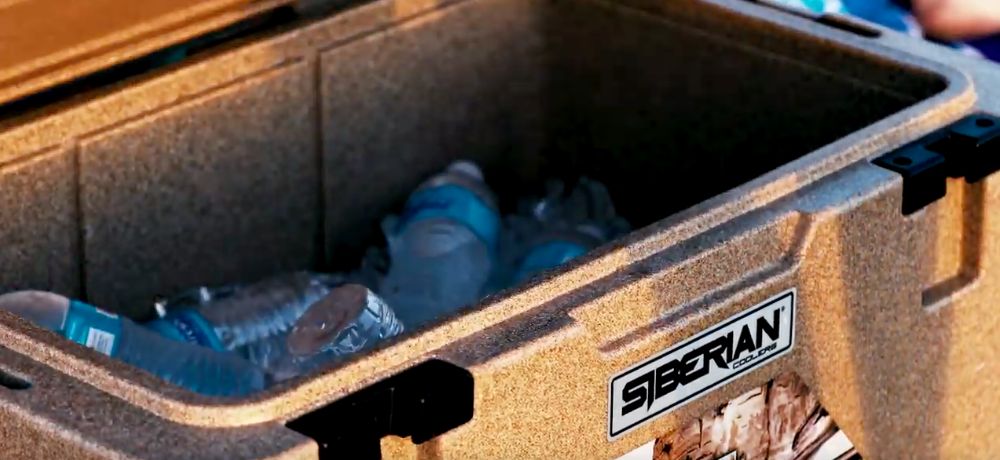 Ice Retention: 7-9 Days
Siberian Alpha are one of the top 5 performing coolers when it comes to ice retention and holding ice for a long period of time.
They are a bit more affordable than some of the other brands mentioned on this list so they are a good option for people who want a cooler that can keep ice for a week or more but who also want to save a little bit of money.
Their rubber and metal cam latches are easy to use and their nylon rope handles are recessed into the cooler so they don't get in the way.
See the latest prices of Siberian Alpha coolers at Amazon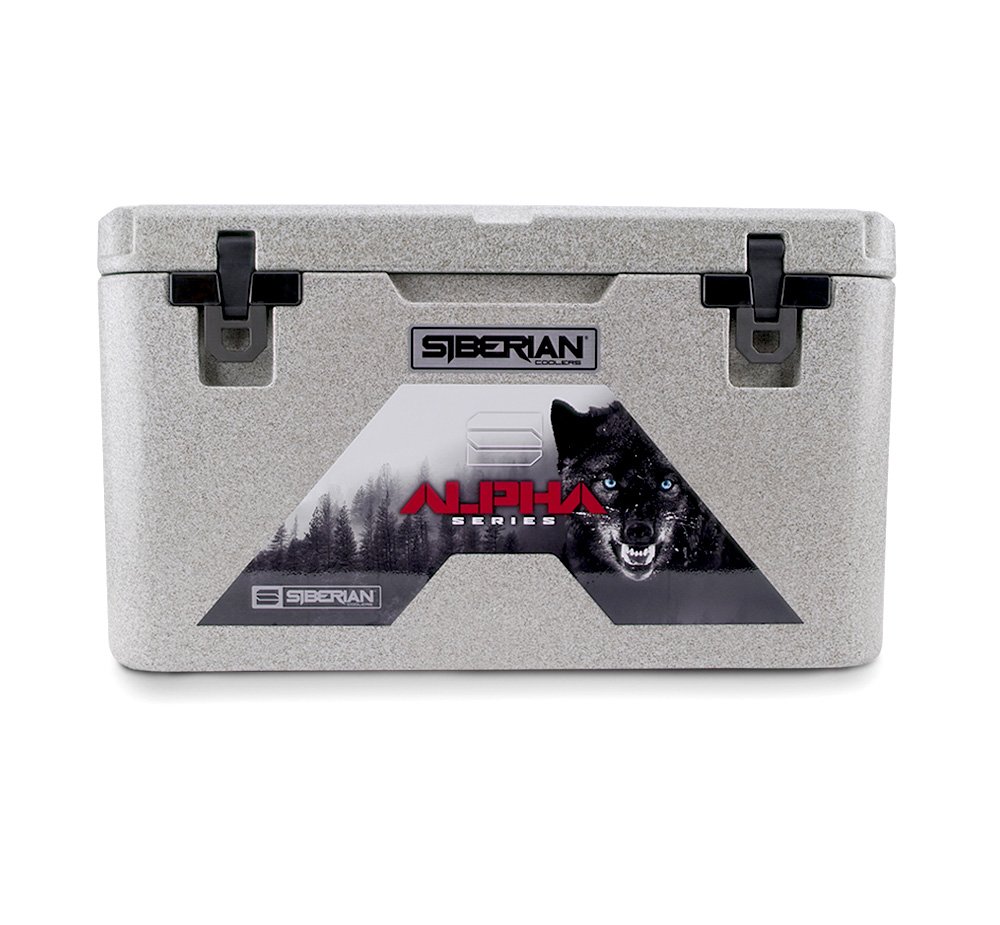 PROS:
Great ice retention
Cheaper than Otterbox and Kong
Metal cam latches
Company continues to improve it's coolers
CONS:
Not made in the USA
Very few color options available
ORCA Coolers
Ice Retention: 6-9 Days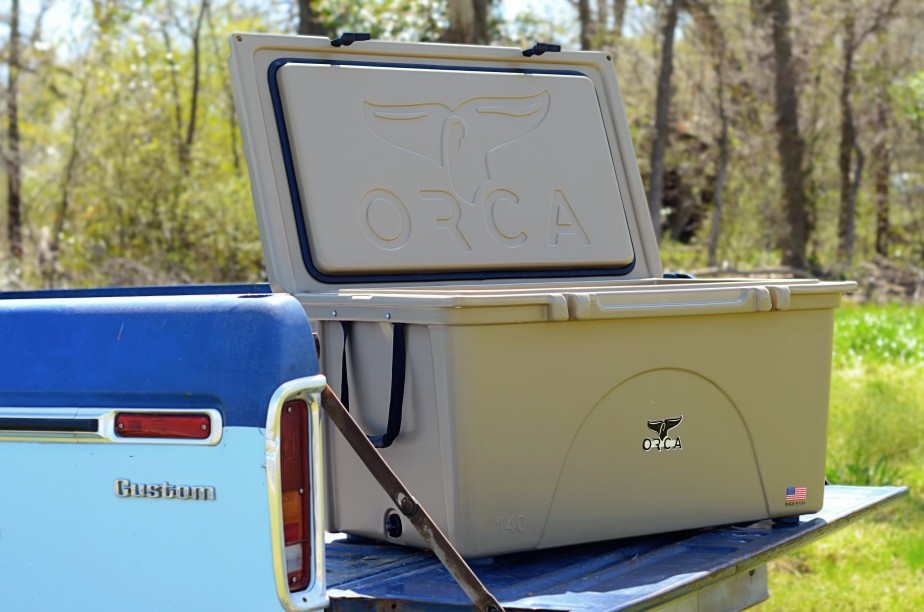 ORCA Coolers are made in the USA and in my opinion are some of the best made coolers on the market.
They comes with a lifetime warranty and they come in a wide variety of sizes and colors as well as the option to have your favorite Collegiate, NFL, MLB or NHA team logo printed on your cooler.
Overall these are a great cooler and they keep ice for a very long period of time.
Made In USA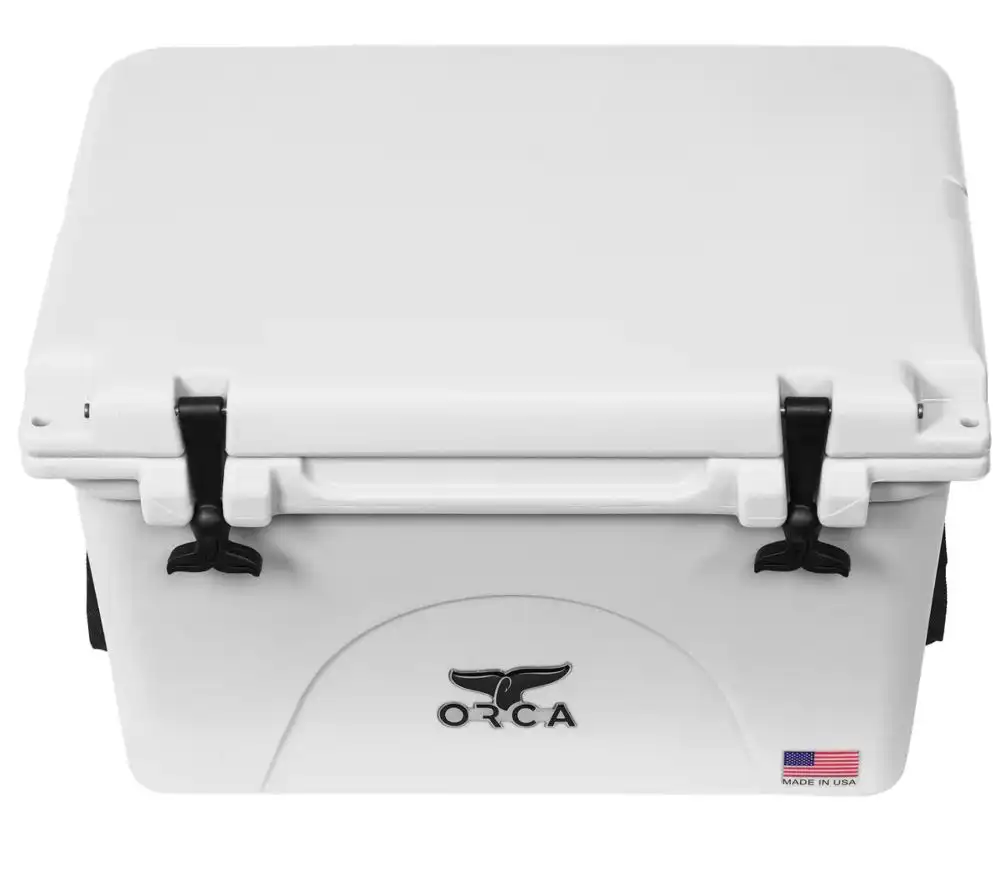 PROS:
Made in the USA
Limited lifetime warranty
Big brand name
Lots of color options
Lots of size options
Yeti Tundra Coolers

Ice Retention: 5-7+ Days
Almost everyone looking at coolers that hold ice for a long period of time have heard of Yeti and want to consider a Yeti.
They are the biggest and most aspirational cooler brand and they make amazing products.
I personally own a Yeti 45 and I've even done this Yeti 45 ice test challenge where the Yeti was able to hold ice for 10+ days. So it's clear they can perform really well.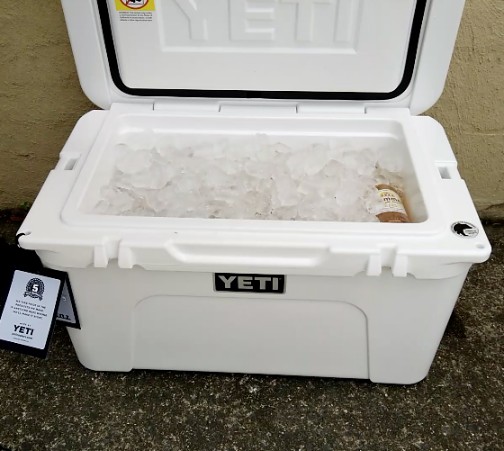 They generally can hold ice for around 4-5 days with regular use but the main benefit of buying a Yeti is that it's the most recognised brand of cooler. They really are a lifestyle brand, not just a cooler brand.
Their ice retention isn't quite as good as some of the brands mentioned above but it's still really good.
If you love the Yeti brand and the minor reduction in ice retention isn't an issue for you then definitely get a Yeti. I own one and absolutely love it.
See the latest price of Yeti Coolers at Amazon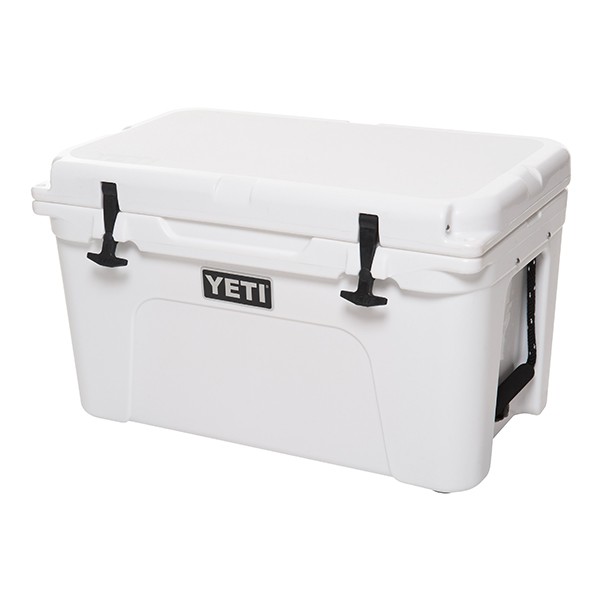 PROS:
Most recognised brand
Feels premium
Lots of color options
Lots of size options
CONS:
One of the more expensive brands
Other coolers have better ice retention