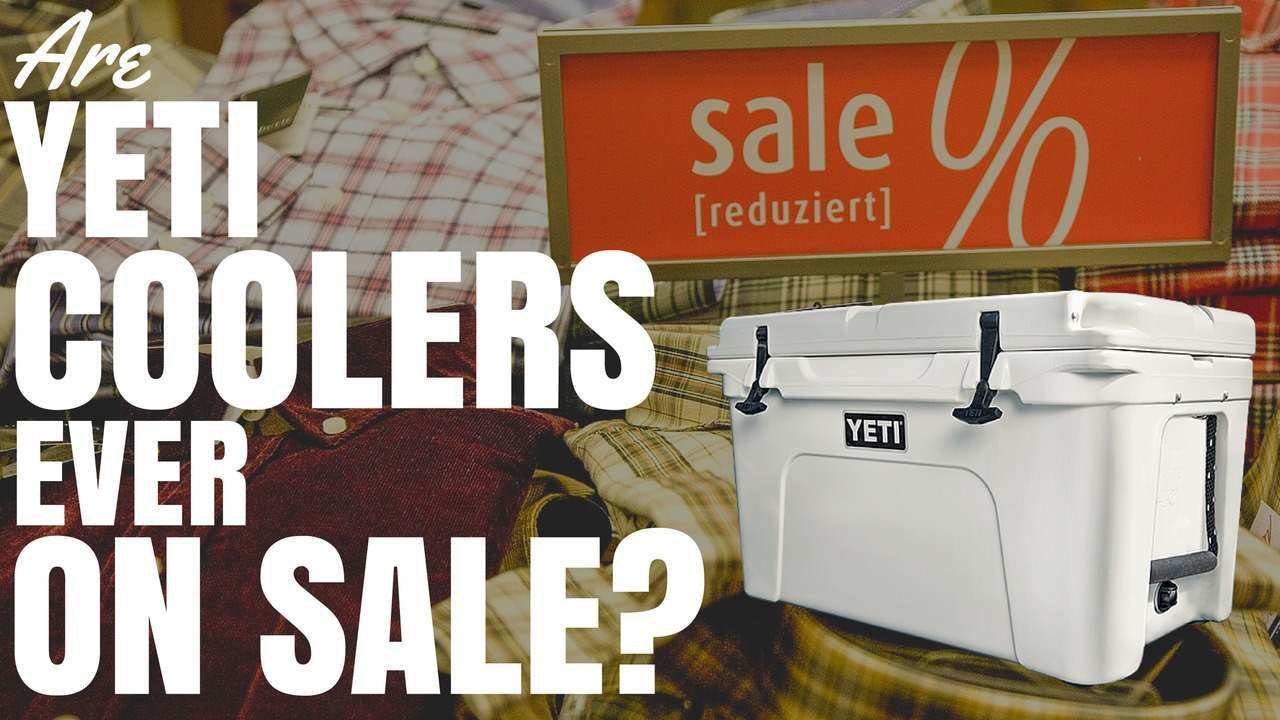 Yeti coolers are great but expensive. Thus, a lot of people want to know if Yeti coolers are ever on sale. The answer is no, and here is why.
Why Are Yeti Coolers Never On Sale?
[adinserter block="1″]
Yeti coolers have a dealership network that they tightly control. They refuse to let high-volume discount stores such as Costco and Walmart sell their coolers.
In fact, when Costco started selling unauthorised Yeti coolers they did so as another entity who claimed the items were pre-sold to the fire department in California. See the details here.
By only selling their coolers to authorised dealers and acting basically as their own wholesalers they are able to more tightly control the price of Yeti coolers in store.
I cannot say for sure but I could bet that is someone was selling Yeti's at a heavy discount then Yeti would stop working with them.
Another way companies can control pricing is with thin margins. We saw Apple do this with the iPod and other products. The store selling the products had a margin of $20-$30 on the product.
Sure they can discount, but then they won't make any money. So it takes away the motivation of stores to discount.
Many stores won't stock your item when you do this, unless you have an in-demand brand name like Yeti or Apple.
Where To Find Yeti Coolers On Sale
It's basically impossible to find Yeti coolers on sale from an authorised dealer (which are basically the only stores that sell them).
You can potentially chance onto it but walking into a store that has a sale, or be shopping on the right day. But it rarely happens.
However, there are some places that sell Yeti coolers for a discount.
Craigslist – By searching "Yeti cooler" in the 'For Sale' section of Craigslist you can often come across Yeti coolers that are being sold for a discount. Some of these are used and thus the discount and others are "new in the box" and I have no idea where they got them or how they are able to offer a discount.
Ebay – You are less likely to find Yeti coolers at a discount from Ebay but it is still possible. Especially if you try you luck on an auction.
Costco – Costco has been known to source Yeti coolers using sneaky tactics and sell them for basically cost price in their stores. However, these are rare occasions and certainly won't be advertised online.
Don't Buy Yeti Coolers From Amazon
Amazon is known to offer the lowest prices on a variety of items. They have an algorithm that searches the web and matches any price lower to ensure you always shop at Amazon.
Yeti coolers are an exception to this rule. My guess is the only people selling Yeti Coolers on Amazon are sporting goods stores who want the extra sales.
Because Amazon charges fees to hold and distribute the product, plus a percentage of the sale prices tend to be jacked up.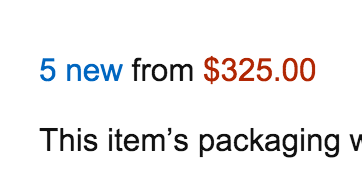 Make sure to look at all the options if you are buying from Amazon and don't buy from the first option Amazon display as the price difference can be almost $100. See the image below and make sure you evaluate all your options.
Overall Amazon will likely be maybe 10% more expensive than other online stores. However, they almost ALWAYS have stock and the customer experience is good and predicable.
The 'Yeti Discount' Trick
A lot of stores know that offering Yeti coolers on sale will drive a lot of attention to their store.
So what they do is offer selected colors at a discount while other colors of the same size are sold at the regular price.
Magically, all the discounted Yeti's seem to be out of stock, while the colors that aren't discounted are in stock and available for you to purchase.
Be careful of this trick that is used to fool consumers.
Be Careful
You have to apply with Yeti if you want to become a dealer. Without their approval there is no way of buying the ice chests at a wholesale price.
Yet a quick search on Alibaba (a place where you buy items wholesale from China) brings up many results for Yeti coolers. These are almost certainly fakes.
The fact is, if you aren't buying from a registered dealer it's going to be difficult to know whether or not you are going a legitimate Yeti cooler.
If you really want to save hundreds of dollars you are better off buying a cooler like Yeti but cheaper. The is my favorite cooler on the market and the will give you the best bang for buck.
Why You Should Buy Directly From Yeti
Seeing as prices don't vary very much it often makes sense to buy directly from the supplier.
Also, Yeti coolers are made in both the USA and the Philippines. According to Yeti's FAQ section you can give them a call and they will specifically make sure you get a cooler than was made in the USA.
Buying from any other store means your cooler may be manufactured outside of the USA.