The Yeti Slick Horns is a good sized and high-quality roping dummy that you can add to your cooler. It's not cheap but for a lot of people it's worth the money and makes their cooler the life of the party.
In this article we are going to look closely at this very unique cooler accessory so you can decide whether or not it's worth the money for you.
Good Size and Build Quality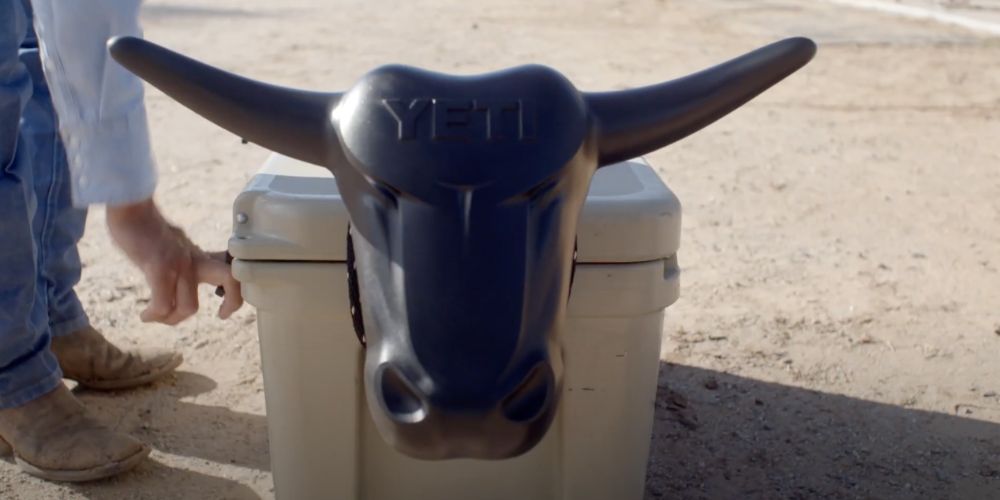 Just like everything Yeti makes this roping dummy attachment is good quality and sturdy and will be able to handle thousands and thousands of ropings.
It's made from carbon steel and has good sized horns for practicing on.
Once attached it does have a bit of movement so it's not as sturdy as you might think it'll be by looking at it but it's sturdy enough and it's a good little toy to practice your roping with.
The bracket that it clicks onto the cooler with is a strong steel bracket that is powder coated black.
Check out what this customer had to say:
Everything from the box it's comes in to the slick horns it self is awesome! Very unique and built to Yeti standards! I'm a big time Texas Longhorns fan and this thing goes great with the Texas Longhorn Yeti Tundra 45. It's not for everybody but if you have the money grab one while you can!
See the latest price of the Yeti Slick Horns Roping Dummy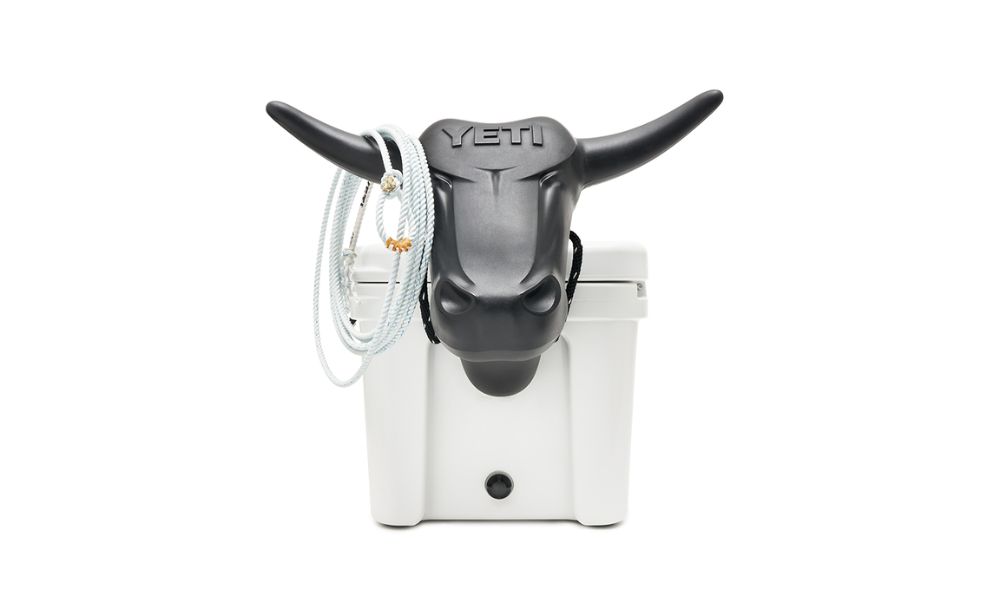 Comes With A High-Quality Small Rope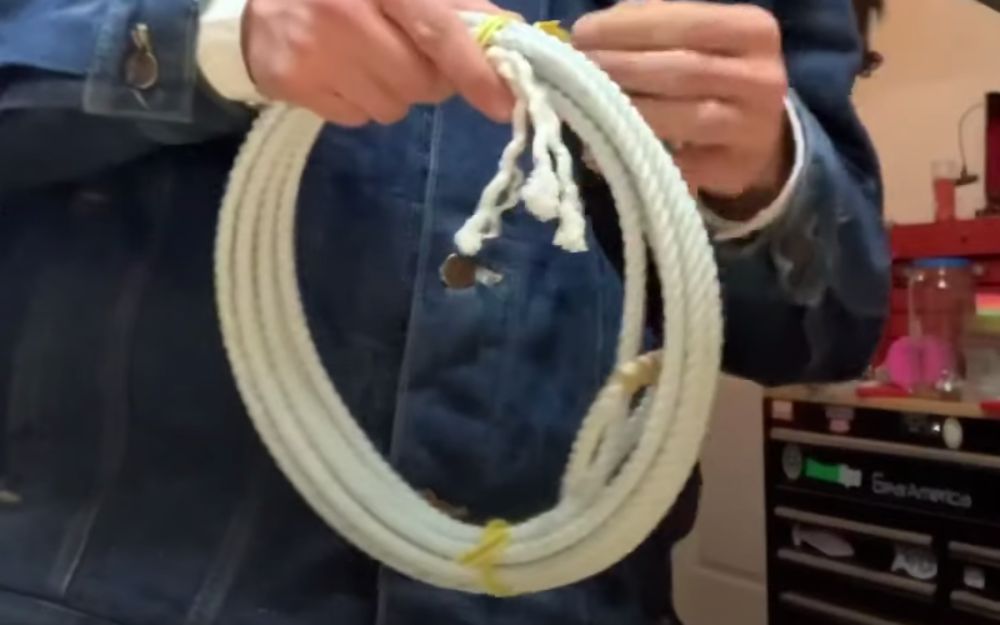 The Slick Horns attachment from Yeti also comes with a rope made by Cactus Ropes, who are a well known and respected rope maker.
It's not a full sized rope and it's only about 15-18 foot or so long so you're not going to be able to use this rope on horseback.
The rope is lightweight and designed for use on the dummy or would also be good for kids. Perfect for beginners who don't have a lot of experience.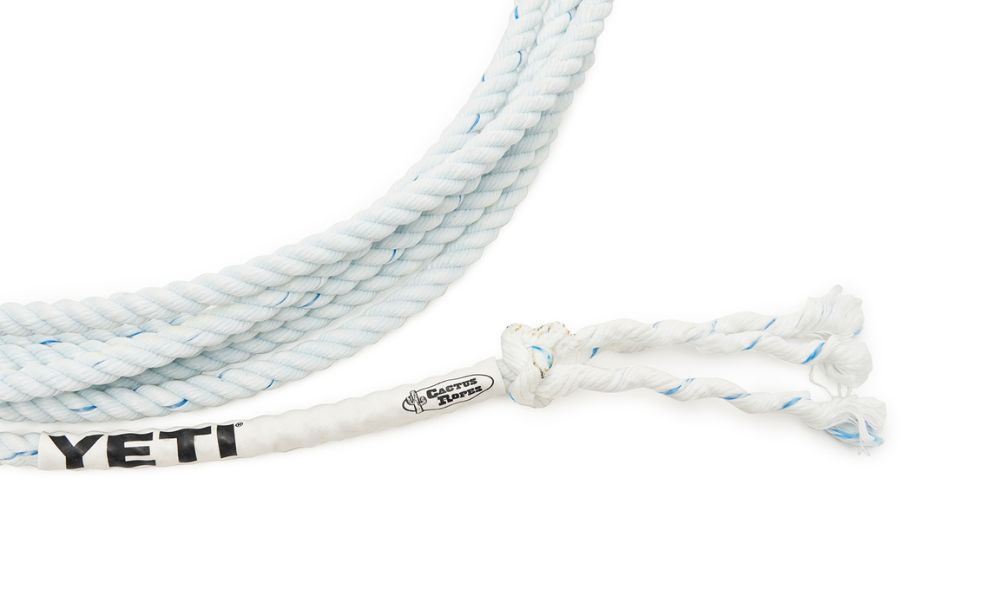 For the more serious users you've likely got your own full sized rope and you can obviously practice using that.
But this rope is enough to get a lot of people started and it's a good little rope to take with your to a tailgate or backyard party.
The value of the rope by itself is around $20.
See the latest price of the Yeti Slick Horns Roping Dummy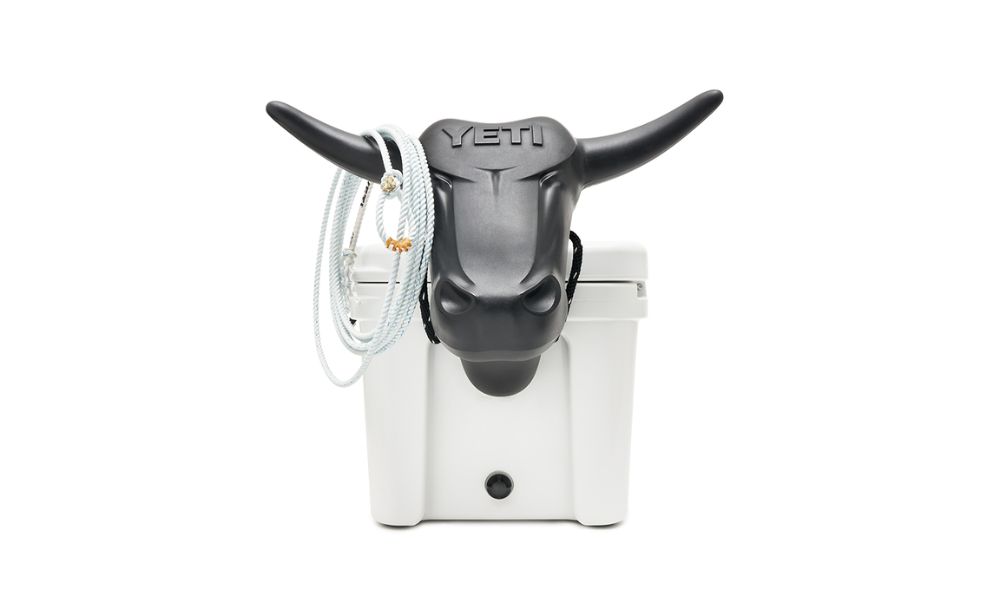 Not a Bad Price For a Roping Dummy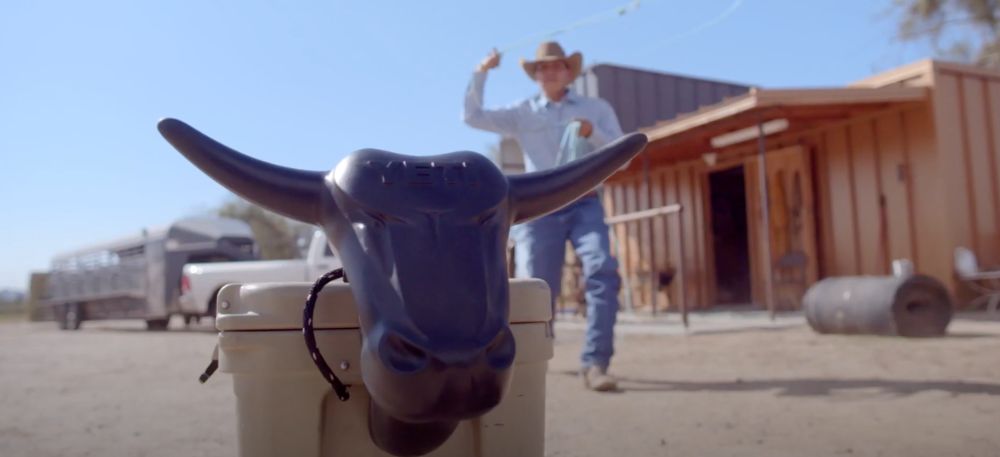 While some people may look at this and think it's a completely overpriced gimmick from Yeti, others will look at it and realise this is actually a decently prices roping dummy.
Most roping dummies start around the $100 mark and give Yeti's comes with a rope valued at around $20 it's right around that mark.
Many dummies, especially roping dummy sleds can cost a lot more than this so overall it's not a bad price.
Lots Of Fun With a Cooler Full of Beer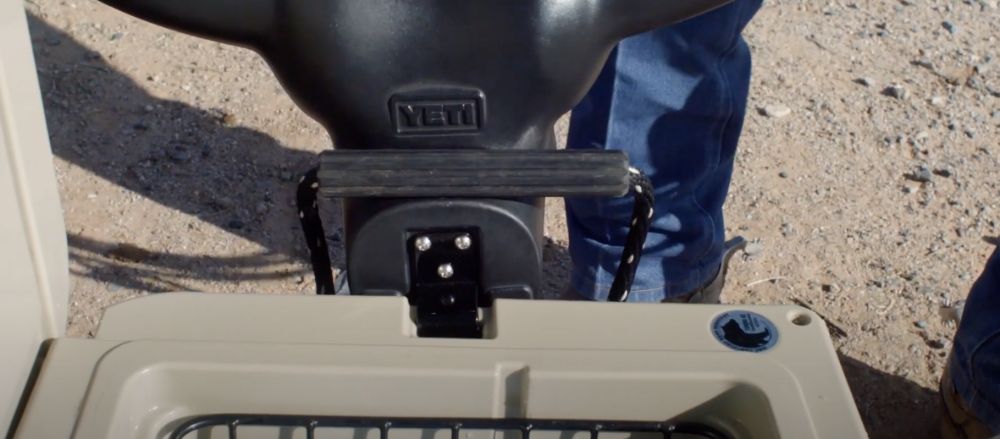 This cooler attachment is a heck of a lot of fun. Whether you're an experienced roper or even if you live in the inner city and have never roped before in your life this is still a lot of fun.
At backyard BBQs or tailgating parties you can bring this out and it's almost guaranteed that everyone will want to have a go of it and see if they can rope themselves a Yeti.
I can see this being an amazing gift for guys and it really makes your cooler stand out from the crowd, whether or not you use the dummy for roping practice.
It seems customers who have already bought it are feeling the same way:
AWESOME gift! Definitely makes your cooler the life of the party, aside from being loaded with the beer! Definitely worth the purchase!
Great accessory for my TundraHaul. Both steer head and rope are of exceptional quality as you'd expect being a Yeti product. Its the hit of every block party and BBQ!
Video Reviews
I found a couple of video reviews of the Yeti Slick Horns roping dummy online so if you want to check them out watch them below:
Is The Yeti Slick Horns Worth It?
At over $100 the Yeti Slick Horns isn't a cheap cooler accessory, but given the quality of the build and the fact that it comes with a rope and you don't need to to carry around a full dummy this is going to be worth it for a lot of people.
I think originally they did a run of 100 of these and they sold out within an hour. The popularity led Yeti to manufacture more of these so obviously a lot of people out there think the Yeti Slick Horns are worth it.
Who knows, maybe in the future Yeti will bring out some rear legs to attached to the other side of your cooler and then you've got a full team roping dummy.
See the latest price of the Yeti Slick Horns Roping Dummy