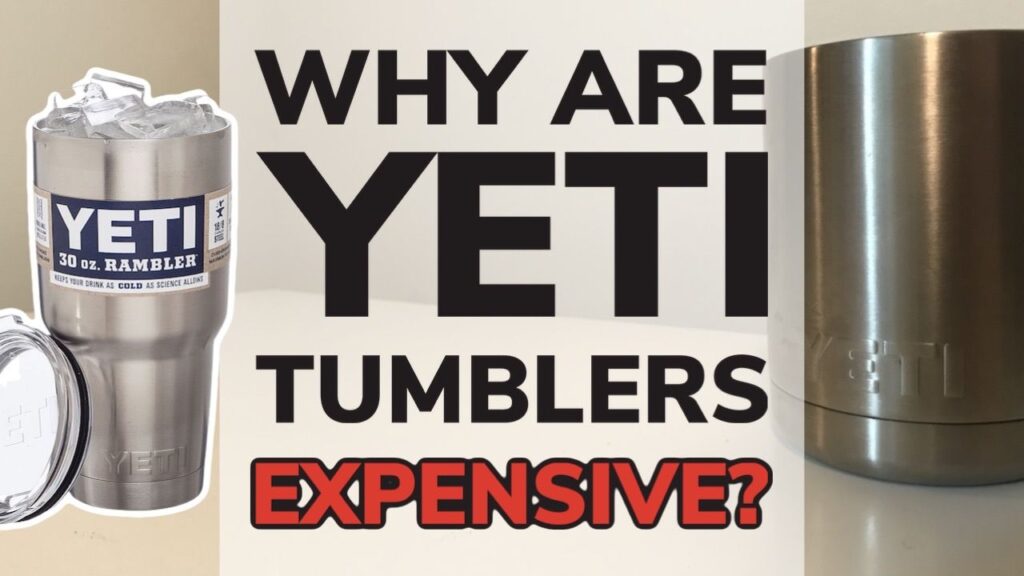 Yeti tumbler cups are some of the most expensive tumblers on the market costing way more than other brands. But why are Yeti tumbler cups so expensive and are they worth the extra cost?
I personally own a couple of Yeti tumbler cups as well as other brands and have completed multiple ice tests with them and compared them to other brands in look and quality.
I've spent a lot of money on Yeti tumblers and tumblers in general so I have a pretty good idea of their quality.
Yeti tumbler cups are expensive because Yeti's branding means people are willing to pay the higher price. They are dishwasher safe (no other brands are), extremely durable and insulate well, but they don't insulate better than competing brands. You mainly pay a premium for the YETI logo.
In this article we'll look in more detail at Yeti tumbler cups. What are the differences and similarities when compared to other expensive brands like Hydro Flask, RTIC and Klean Kanteen as well as how they compare to other cheaper brands like Ozark Trail from Walmart and other no-name brands on Amazon.
See the latest price of Yeti Tumbler cups at Yeti.com
(or compare to prices at Amazon)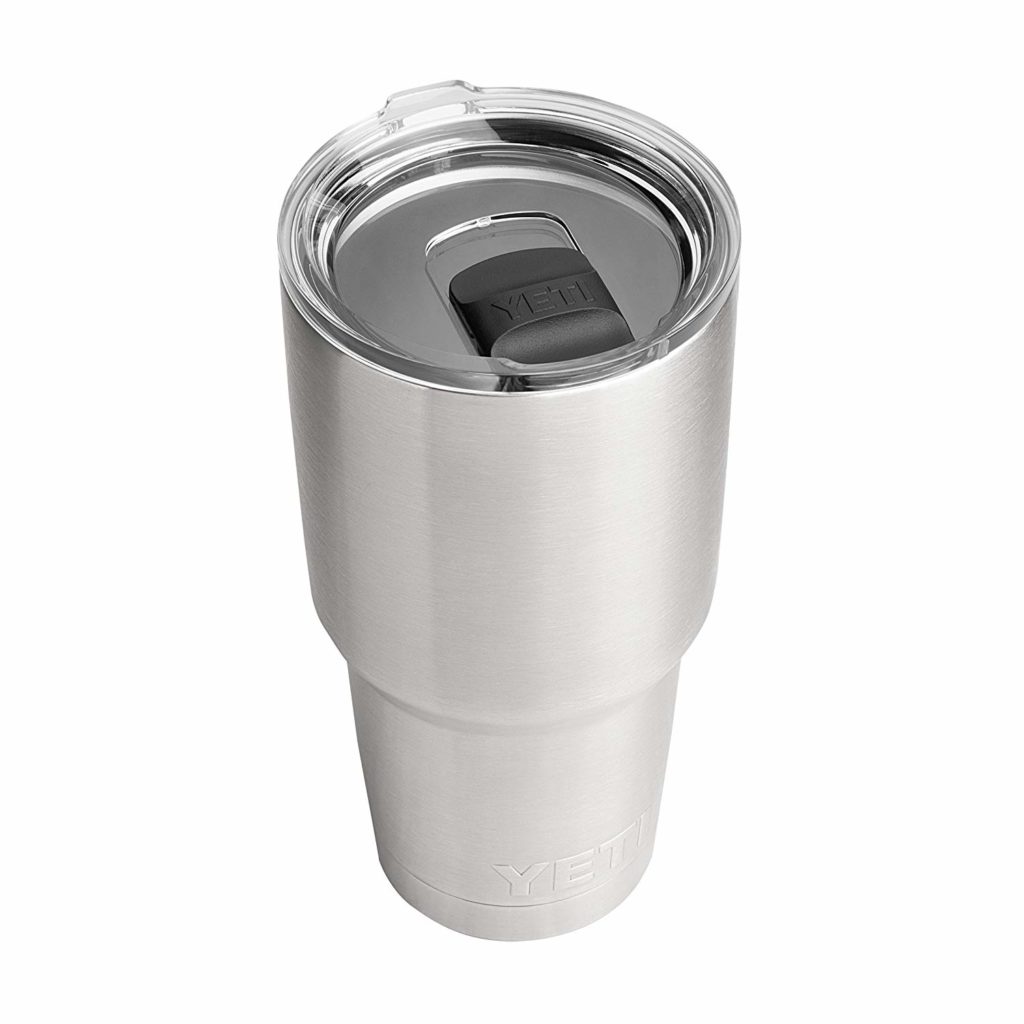 A Trusted Expensive Brand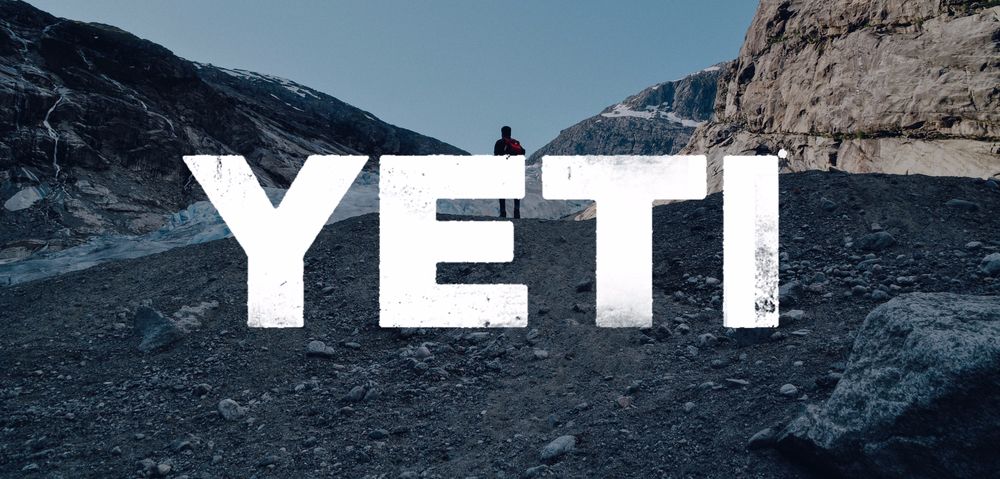 Yeti isn't just a cooler or tumbler brand, they have quickly cemented themselves as an outdoor lifestyle brand.
Whereas other companies focus their advertising dollars around product and features Yeti makes great products and then spends lots of advertising money on branding campaigns.
They work closely with ambassadors to market their products and they make short films and mini documentaries about interesting people. They also make a lot of lifestyle content inspiring you to get out there and experience the wild.
Yeti is undeniably THE BRAND when it comes to coolers and they have extended this branding across to their drinkware collection.
Because they are such a well known brand and because they are also known for creating extremely high quality products this makes people want to own them.
When you buy a Yeti tumbler you're getting the security of knowing that this is going to be an extremely high-quality product that is going to last you years.
You also get to rep the YETI brand and your cup will go great with your cooler.
Read more about why Yeti coolers are so popular
The Only Dishwasher Safe Vacuum Insulated Cup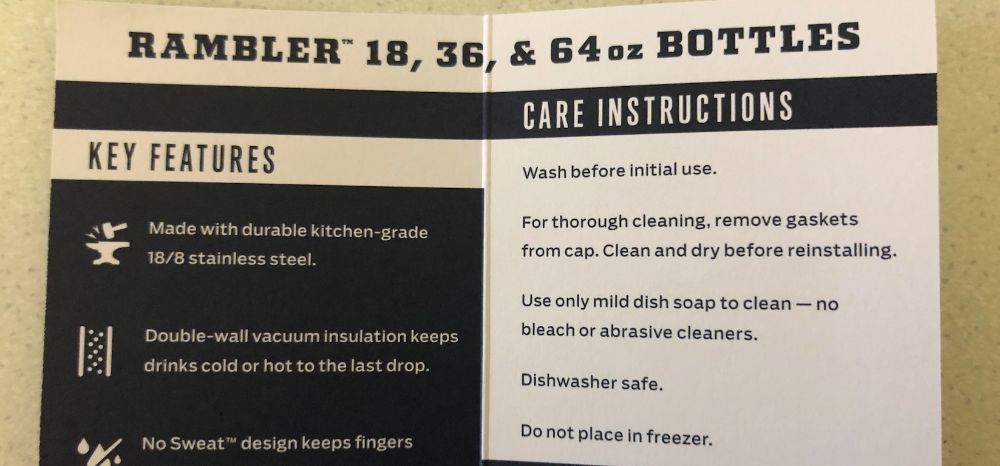 Yeti tumbler cups are the only dishwasher safe vacuum insulated cups on the market at the moment.
All other brands advise you to "handwash only" and tell you not to put them in the dishwasher otherwise they might lose their insulating properties or the paint might discolor.
Yeti on the other hand are super confident in their tumbler cups and have done the testing and confirmed that they can just be thrown in the dishwasher to be washed. Learn more about if Yeti cups and bottles are dishwasher safe.
So while Yeti cups are more expensive they are much more convenient to clean than other cups and for some people this is worth the extra cost.
Great At Insulating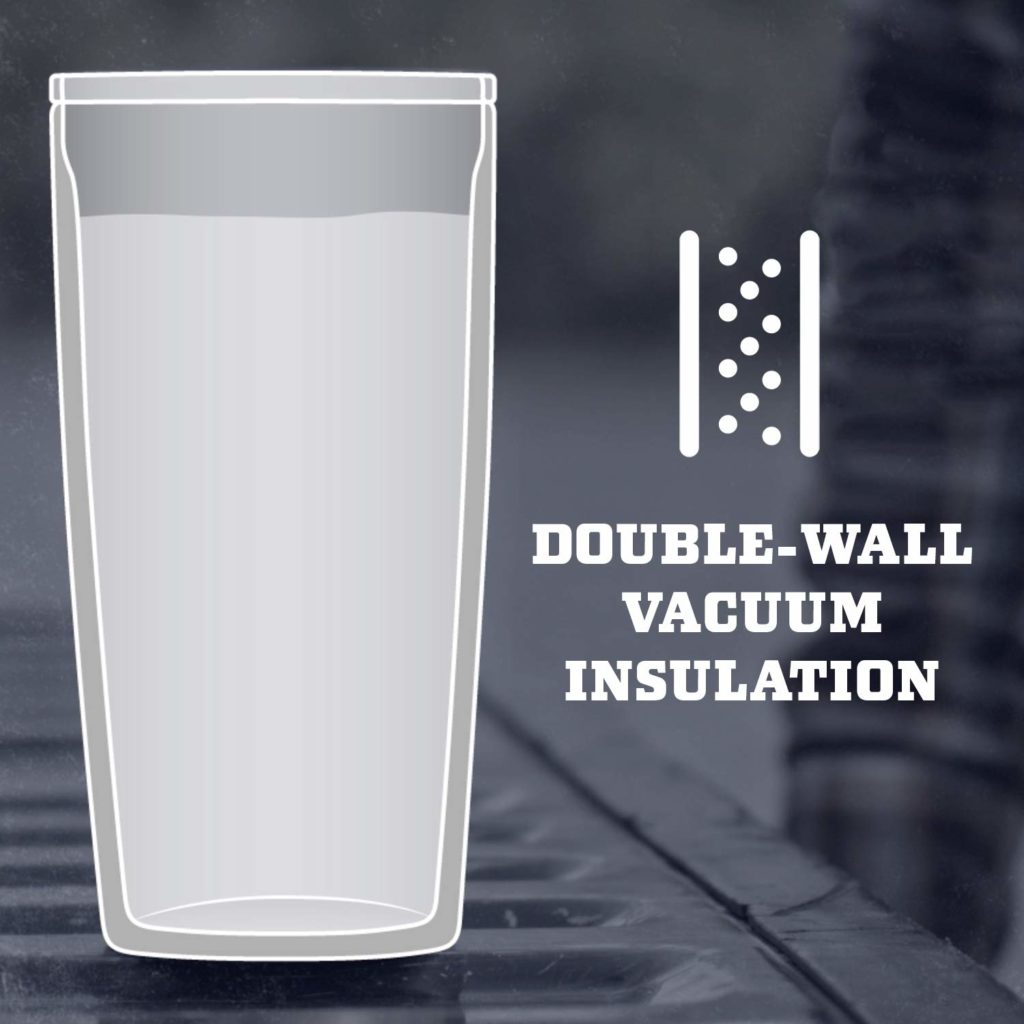 Yeti tumbler cups are double walled and vacuum insulated. This means they are great at insulating.
They can cold ice for 1-2 days and they can keep drinks hot for 12+ hours.
They do a really good job at keeping drinks cold or hot so for that they are great.
However, many other tumbler cups use the exact same double walled vacuum insulation to keep drinks cold or hot.
In fact Yeti isn't even the best at keeping ice the longest, some other brands work better.
So while they are great at insulating there are other brands that do just as good for a fraction of the price. Like Walmart's Ozark Trail branded tumblers.
See just how cheap Ozark Trail Tumblers are at Walmart
(compare price to Amazon)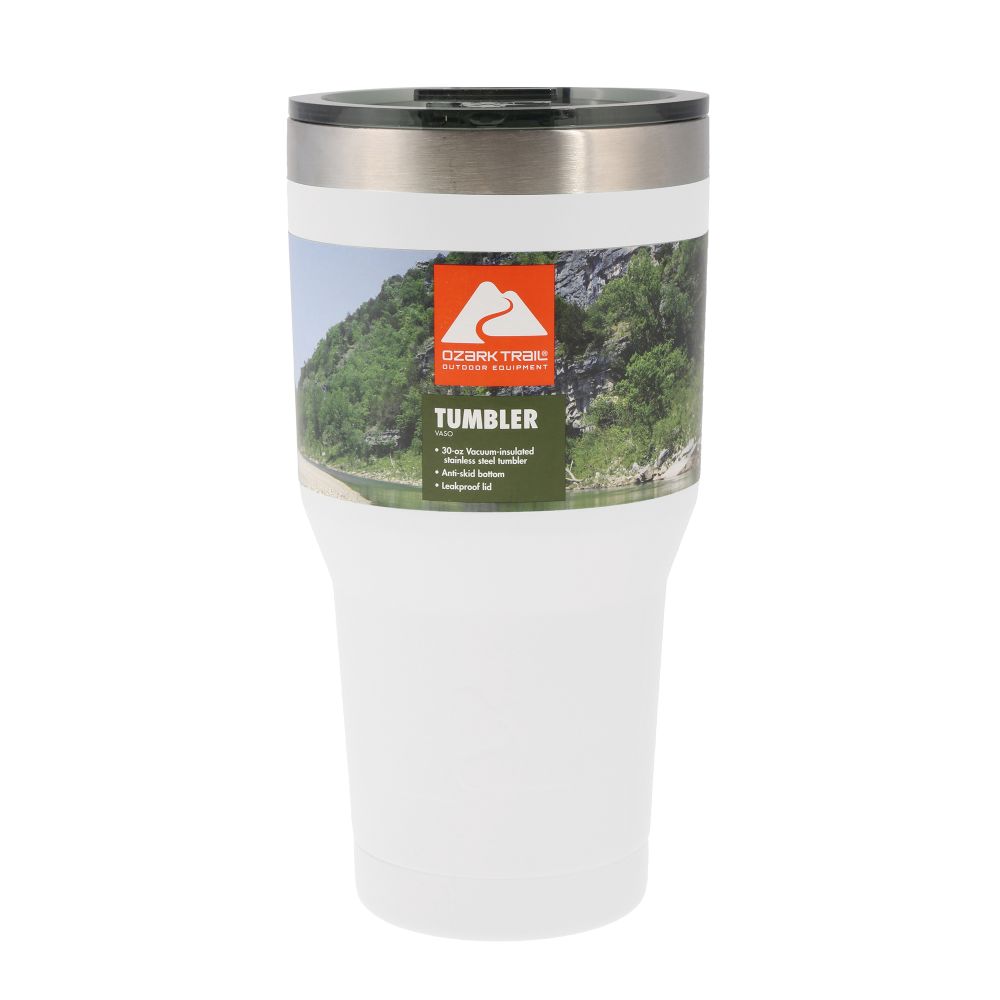 Tough and Durable

One thing that Yeti are known for is creating products that are extremely tough and durable.
This started with their coolers that were so tough they were beat proof and almost unbreakable and their drink ware is also made extremely tough.
One thing I will say about the Yeti bottles and tumblers is that they are super thick and durable and less likely to dent than some other brands.
I've got a bunch of Hydro Flask bottles for example and while these are lighter they definitely dent easier than the Yeti.
Yeti tumblers are made tough and they last for ages.
A 5-Year Warranty

Yeti Rambler products (this includes the tumbler cups and the bottles) all come with a 5 year warranty.
It's crazy to think that my warranty for my Yeti Lowball 10 oz as well as my Yeti 30oz Tumbler is about to expire because I've owned them that long.
They are still kicking on strong and continue to hold ice and heat just as well as they did when I first bought them.
Just make sure you clean your Yeti cups well if you want to keep them for as long as I have.
Solid Distribution and Exposure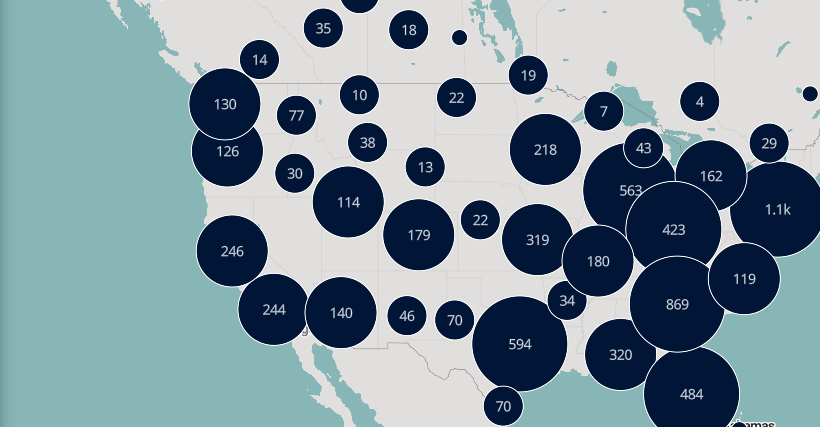 Yeti coolers have been around for over a decade and in that time they have established solid distribution and retail representation in thousands and thousands of retail stores both locally in the US and now globally.
This gives them thousands of opportunities to display and sell the Yeti tumbler cups through these stores that otherwise might not sell any cups at all.
This allows them to sell more expensive cups than a brand new company with no brand recognition or distribution with stores.
Why Are Yeti Tumbler Cups So Expensive?

Ultimately when you're paying extra for a Yeti tumbler cup you're paying for the branding but also paying for the trust that comes with that brand.
Many other brands of stainless steel tumblers insulate just as well. For example, companies like Ecoway Houseware are able to manufacture vacuum insulated tumblers like Yeti but for a much more affordable price. Companies can then pass that saving onto consumers.
Buying a Yeti cup you KNOW that it's going to be made to an extremely high quality and you know that this cup is going to last you years (it's backed by a 5-year warranty) and continue to work well for years to come.
Are Yeti Tumbler Cups Worth The Cost?
Ultimately it comes down to what you value.
Yeti tumbler cups keep drinks insulated really well and are made to a high standard, but there are a lot of cheaper tumblers out there that insulate just as good and sell for a fraction of the price.
I personally own 3 Yeti tumblers as well as 2 Yeti bottles, but I am regularly reviewing gear like this for my site so I'm a bit of an edge case.
Regardless over the years I have lost or thrown out my Pelican, Orca and no-name brand tumbler cups but I still have my Yeti cups.
They continue to work extremely well and I still use them on a regular basis.
For me their quality, durability and how long they have lasted me make them well worth the cost.
For others you might want to save some money by getting something cheaper.
But yes, I think Yeti Tumbler cups ARE worth the cost. If you like the brand and can afford it then go ahead and get one.
See the latest prices of Yeti Tumblers at Yeti.com
Compare to the prices of Yeti Tumblers at Amazon