Designers of women's swimsuits seem to operate under the false belief that breasts defy gravity near water. The majority of women's swimwear has little to no support.
Perhaps while actually swimming, this isn't a big deal. However, it is a big deal when playing beach volleyball, chasing after toddlers, or even walking over to the pool deck bar. Sometimes you need a bit more support than a swimsuit offers, especially if you have a large bust. So can you wear a swim bra under your wetsuit to get this extra support?
You can wear a swim bra or sports bra under your swimsuit for extra support. You'll need to get the right bra/swimsuit combination to hide the bra effectively and make sure to wear a bra that is quick dry and made of a material that won't deteriorate when exposed to pool chlorine or salt water.
There are supportive swimsuit options out there. But these can sometimes be expensive. Also, your personal style might not be reflected in the limited supportive swimwear options.
Thankfully, there are hacks to gain support while still enjoying the suit of your choice. But all of these come with pros and cons. For example, the best backless options might mean forgoing getting your chest wet.
Can You Wear A Regular Bra Under Your Bathing Suit?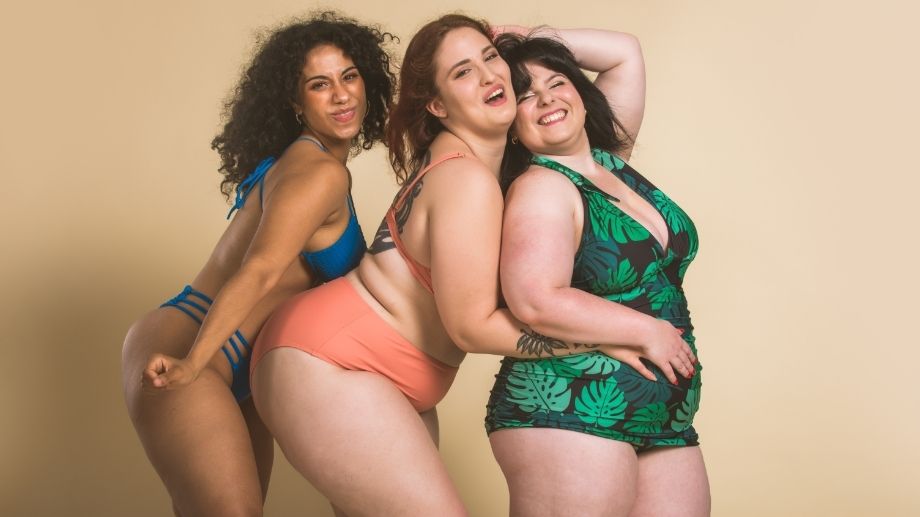 Most swimwear isn't designed for wearing a bra underneath it, however it's actually more common than you think. Victoria Secret models often wear bras under their swimsuits, however these are regularly airbrushed out of photos (which you obviously can't do at the beach).
You can wear a bra under your bathing suit. However, this works best if you are not planning to get your chest wet. Pool and seawater damage regular bras, shortening their lifespan. Also, pay attention to the clasps, hooks, and any other potentially metal pieces, as many of these will rust quickly.
However, if you are planning to stay out of the water, these issues hardly matter. For a day in a sun lounger, playing beach volleyball, or enjoying a pool deck party wearing a bra under the suit will add support and shape. If the suit is backless, looking for a stick-on strapless bra will be the most flattering.
However, if you plan to enjoy the water, it is better to wear a proper swim bra. Most of these are simply the top half of a two-piece rebranded. However, some of them have underwire or are a sports bra that's simply been made with swim-friendly fabric.
Some examples of good swim bras include:
How Do You Support Your Breasts In A Bathing Suit?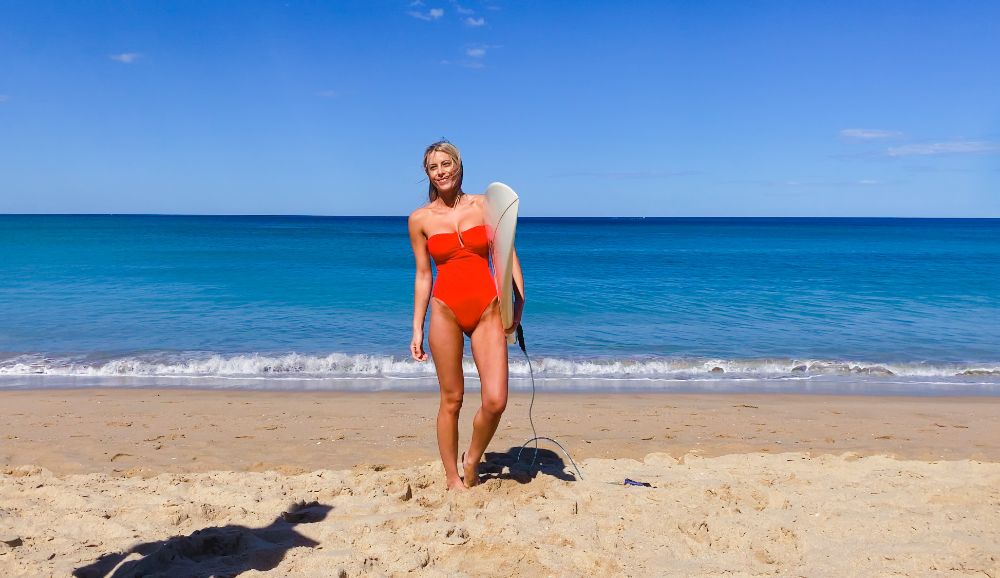 The best way to support your breasts in a bathing suit is to find a supportive swimsuit. There are many brands offering attractive swimwear with great breast support for larger busts, you just need to look around for the right swimsuit that is supportive.
Some excellent options are:
However, supportive swimsuits can be expensive, and the styles available do not always appeal to everyone. You also may be someone who needs extra support above what the swimsuit offers.
The next best way to add support to a bathing suit is using a swim bra. Many are just the top of a two-piece sold in another name.
For example, on Adidas' website, they have a swim bra range. But on Amazon, the items are sold as "bikini tops."
So you can get their Branded Bandeau which can be very discrete for strapless suits or one of their sports bra styles such as the All Me Beach Bikini Top which is specifically designed to be supportive for beach sports.
Other options include looking for underwire bikini tops, such as this very bra-like offering from Dorina (see sizing guide before buying).
What Sort Of Bra Should You Wear Under A Swimsuit?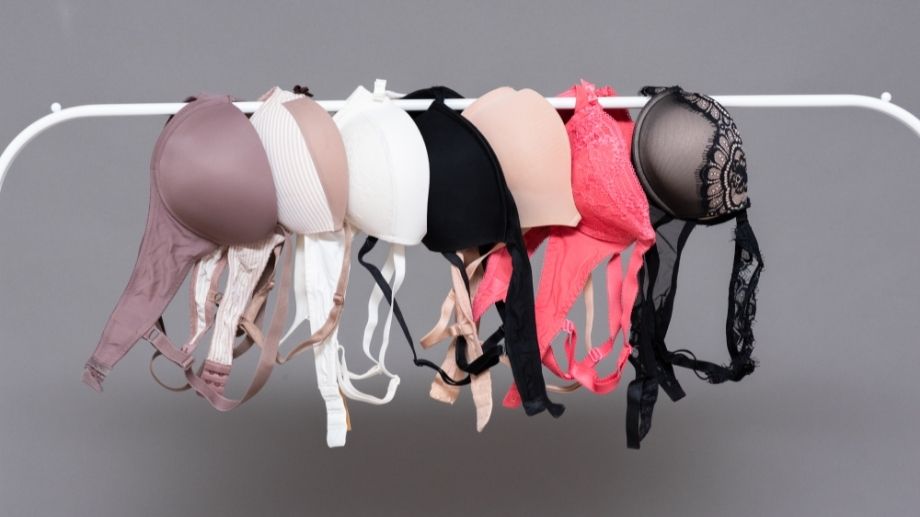 If you are not getting wet, you will find several great options. Self-adhesive bras, such as the InvisiBra, will provide support without being obvious under your suit. However, these things don't do well if soaked.
In fact, even the washing instructions warn clients not to soak the bras. In addition, they will not hold up to bleach. Chlorine, a common ingredient in pools, is essentially bleach.
Problems when getting wet include permanently losing the sickness. Also, the bra might begin to curl or slip while swimming.
Also, self-adhesive bras can be uncomfortable for many breast owners to wear. Some people wear a nipple cover before putting on a self-adhesive bra to prevent a whole lot of ouches when removing the bra.
When using a self-adhesive bra for sunbathing, sweat can cause the stickiness to be lost on the underside of the boob. Thus, many users recommend putting antiperspirant under the breast first and then ensuring the area is fully dry before applying the bra.
If not getting wet, you could also just wear a regular bra that works with the straps of your swimsuit. Some people will swim in their regular bras, but it will shorten their lifespan.
Also, make sure any regular bra you swim in is quick drying. Those that can remain wet long after you've emerged from the water can lead to rashes, chafing, or even yeast infections.
The last option is finding a bikini top or "swim bra" that fits under your swimsuit. These are swim-friendly and quick drying.
Can You Wear A Sports Bra Under A Swimsuit?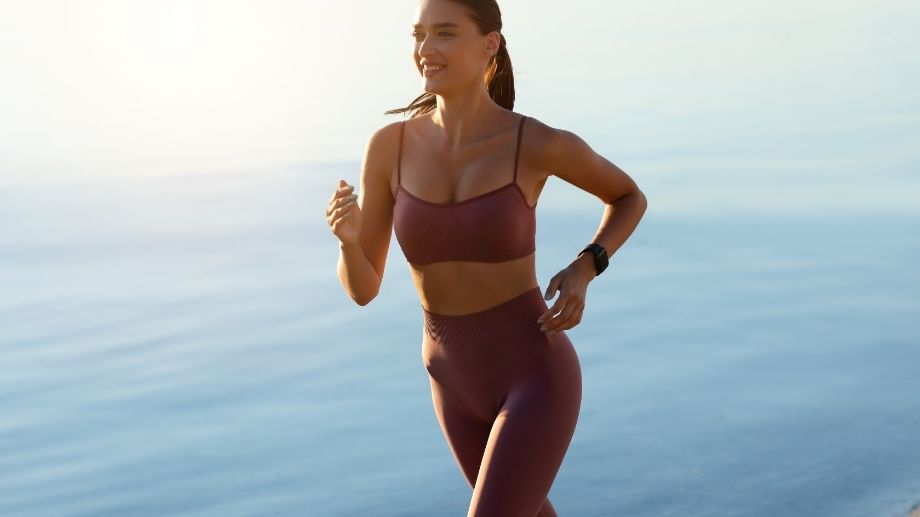 You can wear a sports bra under a swimsuit. However, if it isn't made from a swim-friendly fabric, it might break it down faster. Thus, it isn't recommended that you wear your favorite on-land sports bra to swim in. Sports bras can be good options to wear under a rash guard.
The best sports bras for swimming are quick-drying non-cottons. If they have any metal, you want it to be rust-free. Styles that have mesh panels are often your best choices.
There are also swim bra bikini tops, including those sold by sports brands, which are pool and sea water friendly.
How Do You Lift Your Boobs In A Swimsuit?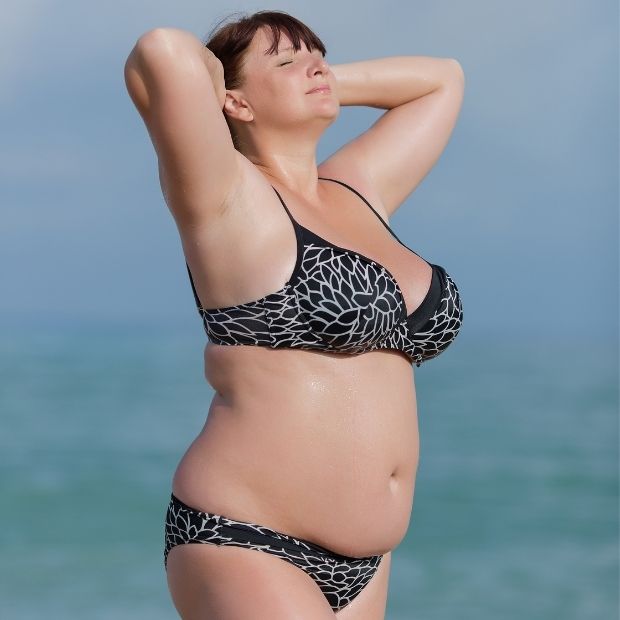 The best lift under a swimsuit will come from a bra-like device. The self-adhesive bras often provide excellent lift and don't show any straps.
However, the more you've got on top, the harder these are to use. Also, they don't perform well if you suffer from under-boob sweat or are planning to swim.

After that, you need to wear a regular bra (not a great idea if swimming) or get a supportive swim bra or bikini top.
Again, underwire will provide the best lift. There are also balcony options and those that cinch in the center to give a better up-and-together shape. Whereas swim sports bras will generally provide the uni-mound shape.
Many articles will promote halter swim tops as the ultimate lifter. This can be cute and an excellent option if the amount being held up is on the lighter end of the cup sizes.
However, anyone wearing a D size or larger is prone to getting some serious neck ache from a halter style. Even people with C cups can find the halter headache-inducing after prolonged periods.
Final Thoughts
You can wear a bra under your swimsuit. The most comfortable option, however, might be buying a swimsuit with proper underwire support.
But if that doesn't work for you, look into using a swim bra or bikini top that will work under your suit.
If you are not planning to get wet, self-adhesive bras are an option. Just remember to use something to minimize under-boob sweat, so the bra doesn't pop off.