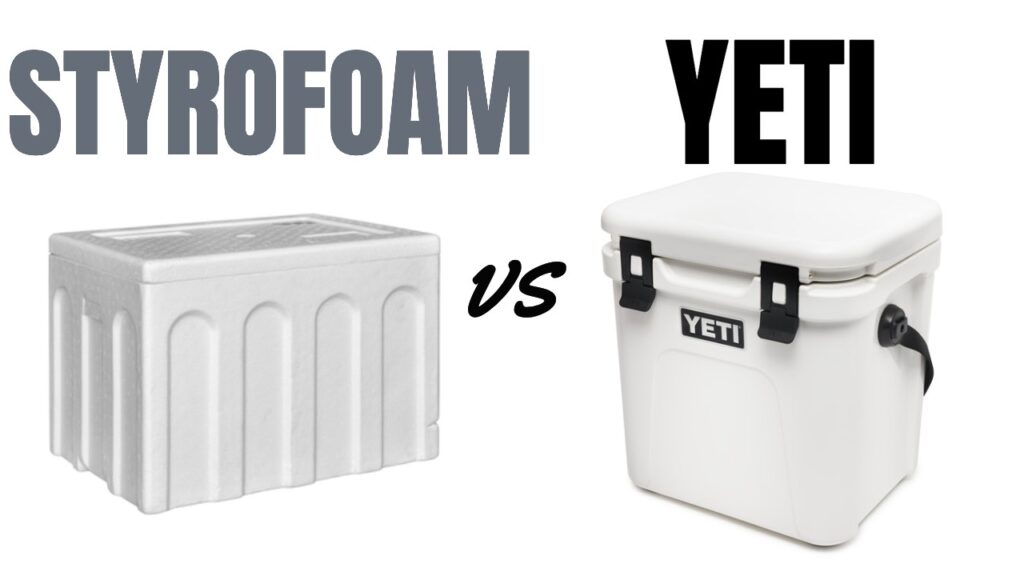 Styrofoam coolers are a cheap, lightweight and easy way to keep things cold. Whether you're using them for delivery, for a picnic, in the car or even to keep food hot they can do the job just fine.
Then you have Yeti coolers. A bulkier, beefier more beautiful version of the lowly styrofoam cooler. But Yeti coolers are extremely expensive.
So you might be asking what is the difference between a Yeti and a styrofoam cooler? Do Yeti coolers actually work better and are they worth the expensive price tag?
Styrofoam coolers are made from polystyrene and can hold ice about 1 day. They are also fragile and prone to breaking. Yeti coolers use polyethylene insulation and can hold ice 4-7 days. They are also extremely durable, lasting years without issue
Quick Comparison
Styrofoam Cooler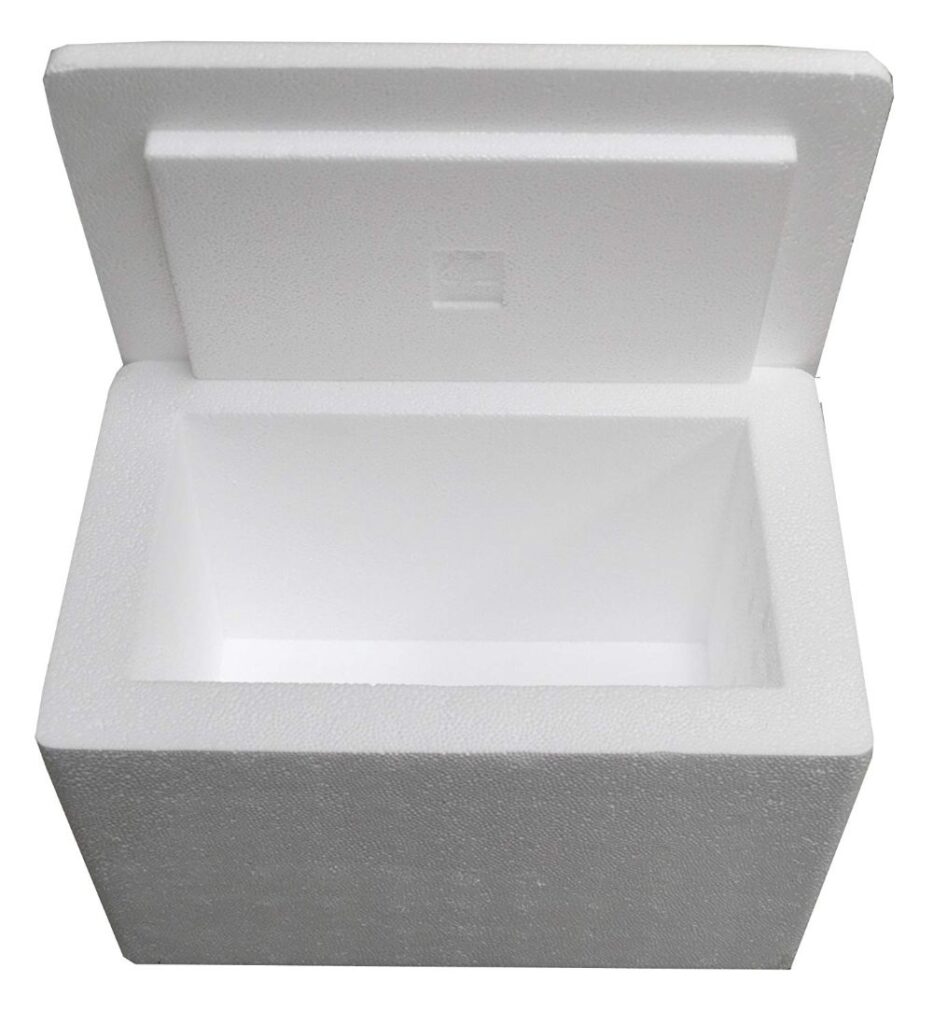 Price: $5-$30 (see latest price at Amazon)
Capacity: Multiple sizes
Ice Retention: 1-2 Days
Durability: Not very good
Colors: White only
Weight: Extremely lightweight
Accessories: None
Yeti Cooler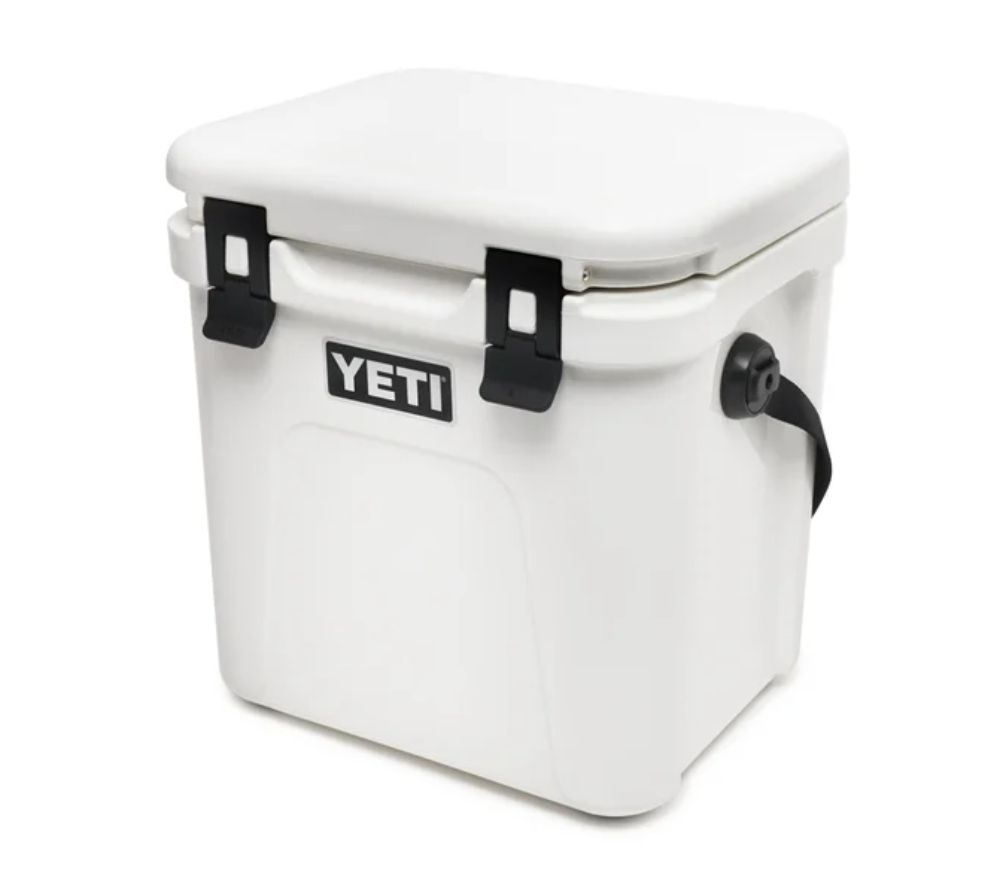 Price: $199-$1299 (see latest price at Yeti.com)
Capacity: 24-300+ Quart
Ice Retention: 4-10+ Days
Durability: Extremely durable
Colors: Lots of color choices
Weight: Heavy
Accessories: Bottle openers, rod holders, seats and more
Price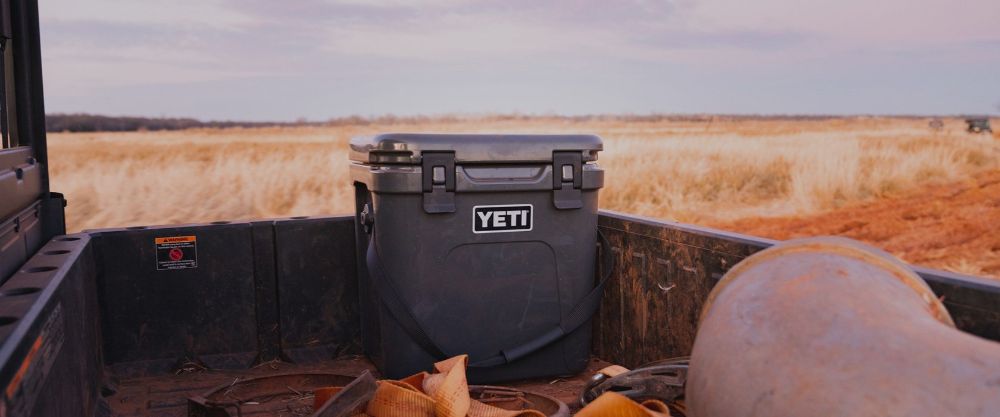 Comparing the price differences between a Yeti cooler and a styrofoam cooler is night and day.
Styrofoam coolers are extremely cheap, throwaway cheap. They are so cheap that some companies use them to deliver food, medicine or other cold products knowing they won't get their cooler back.
Styrofoam is a type of plastic that contains lots of air bubbles and it's extremely cheap to manufacture and cut into different shapes and sizes. Styrofoam coolers are often just cut from a bigger slab of styrofoam.
Yeti coolers on the other hand are much more expensive to make and manufacture.
They use a process called roto-molded where they create a strong thick plastic exterior that is extremely durable. This is time consuming but it makes Yeti coolers tough. It's the same process they use to make kayaks for white water rafting.
Yeti coolers are then injected with polyurethane foam, which is a more expensive and more effective insulator than styrofoam.
Yeti is a better product, it's also a lifestyle brand so it's obviously that they are a lot more expensive. In the rest of this article we'll look at whether or not they are worth the price.
Styrofoam Cooler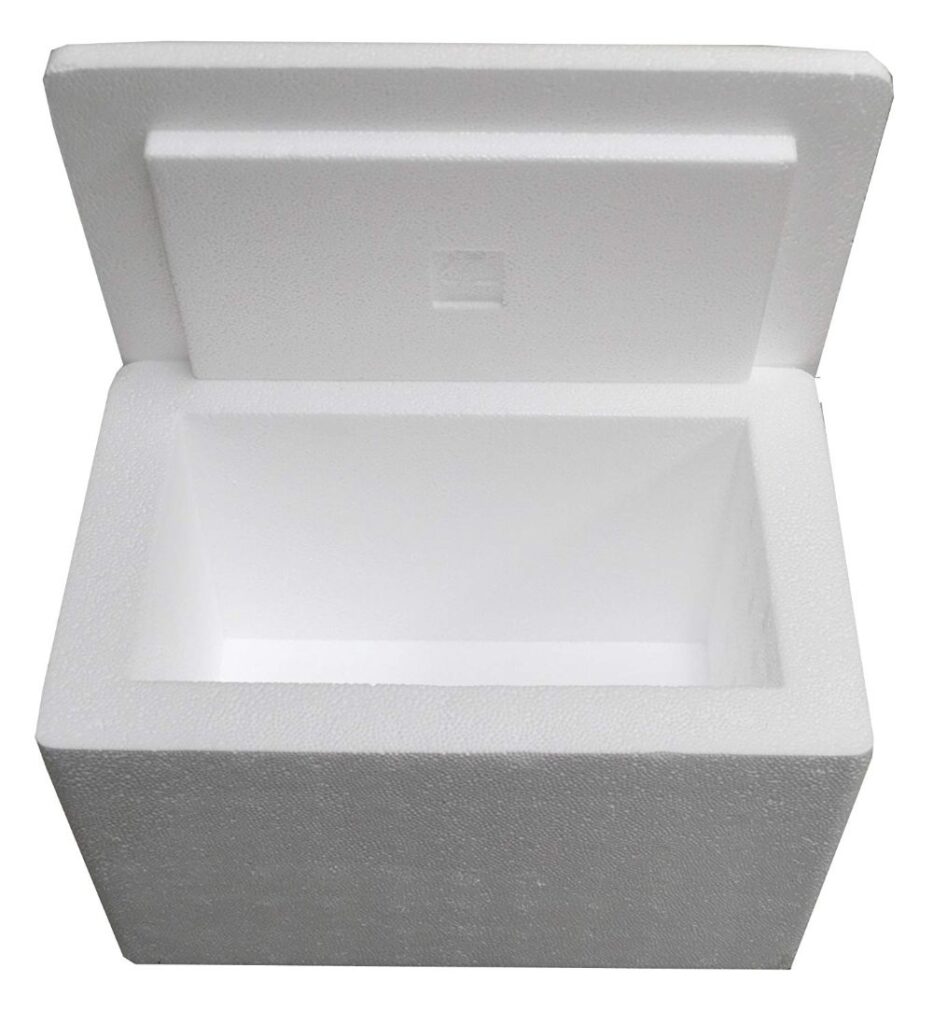 Price: $5-$30 (see latest price at Amazon)
Yeti Cooler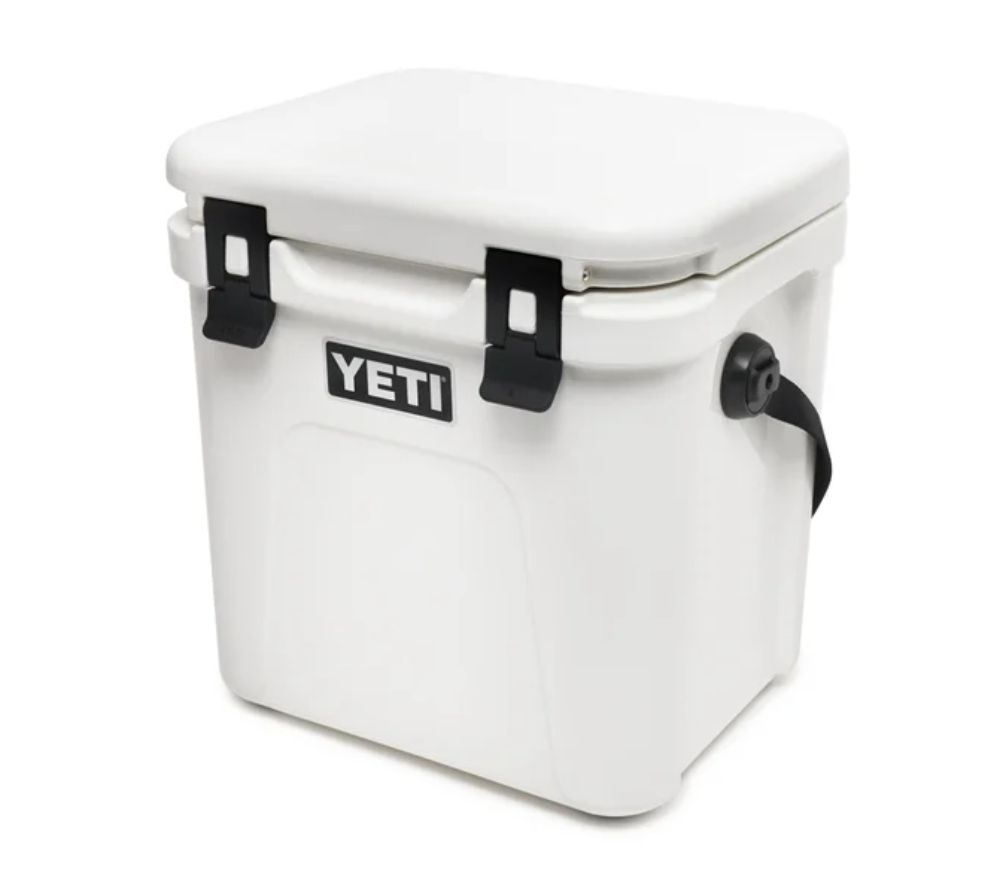 Price: $199-$1299 (see latest price at Yeti.com)
Ice Retention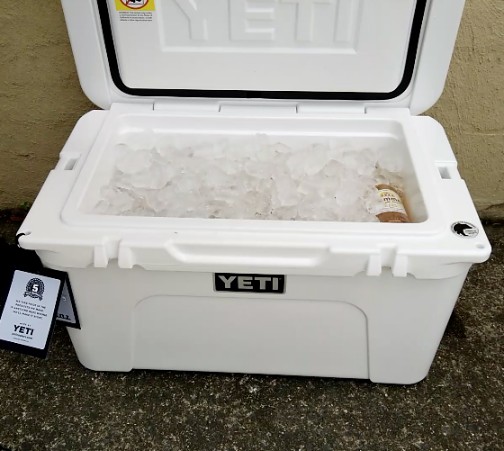 Yeti coolers are styrofoam coolers differ greatly in their ice retention.
Styrofoam coolers are ok at keeping things cold, but they aren't very good by today's standards.
An average sized styrofoam cooler will keep ice for approximately 1 day or maybe 2 days in good conditions. Styrofoam coolers can keep dry ice 1-3 days depending on the size and amount of dry ice used.
Below you can see an ice test I did on a Coleman Flip lid. While this isn't styrofoam it does use styrofoam insulation. You'll see it keeps ice about 1 day.
Yeti coolers on the other hand can hold ice much much longer.
An average sized Yeti cooler will keep ice 3-5 days when being used regularly and can keep ice up to 10 days in good conditions.
This is because they use a premium type of insulation called polyurethane (more on what Yeti coolers are made from) and they have super thick walls that are 2-3 inches thick.
Below you can see an ice retention test I did with my Yeti cooler and I showed that the cooler kept ice for OVER 10 DAYS!
The conditions were really good and it wasn't super hot at the time. But even still this is impressive!
Durability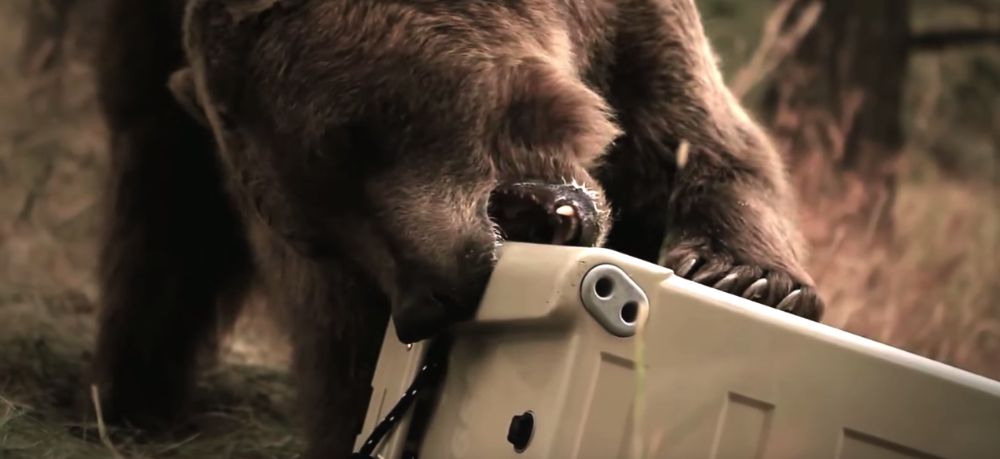 When it comes to durability styrofoam coolers are notoriously NOT durable. We are all familiar with the little balls breaking away from styrofoam packaging and getting everywhere and the same can happen for styrofoam coolers.
If you're just keeping them in your car, or just using them for a short period of time then they will likely be fine.
But over time they will get extremely dirty and little pieces will start to break off. When the lid connects to the cooler is also more prone to breaking and if you drop a styrofoam cooler when it's full, just forget about it.
It'll smash everywhere. Styrofoam coolers just aren't made to be durable.
Yeti coolers on the other hand are made extremely tough and are really hard to break.
Yeti even gave their coolers to a 500 pound strong man to try and break it and he failed miserably.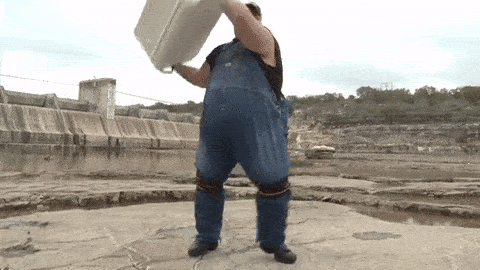 The secret behind why Yeti coolers are so strong is the fact that they are made from roto-molded plastic.
This manufacturing process creates a thick and extremely strong plastic shell that isn't prone to breaking, even with high impact.
Then the polyurethane foam is injected into the walls of the cooler and that sets hard, giving the cooler extra strength and durability.
Weight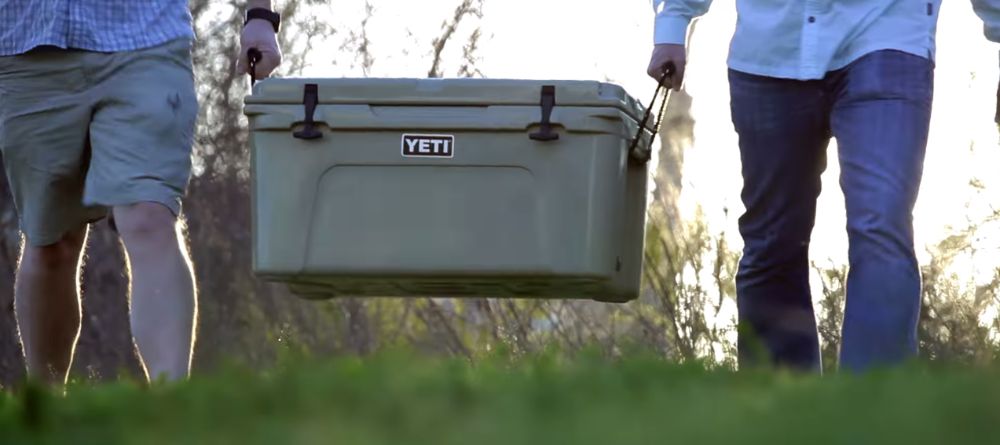 One of the great things about styrofoam coolers and one of the few areas it is actually better than a Yeti is how lightweight they are.
Styrofoam coolers are made mostly of air. The plastic forms millions of tiny air bubbles and this is what insulates and keeps your ice frozen. But it also makes the cooler super lightweight and easy to carry around.
This can make them extremely practical especially when they aren't completely full.
Yeti coolers on the other hand weigh a lot. Yeti coolers weigh anywhere from 15 lbs (6.8 kgs) for their smallest size up to a whopping 89 lbs (40.4 kgs) for thei massive Yeti 350, which is over 300-Quart in capacity.
Even when empty Yeti coolers are noticeably heavy and difficult to carry around. See how much Yeti coolers weigh.
They have rope handles which make them easily to carry, but for the larger sizes you'll need multiple people to carry them. Especially when they are full of ice and drinks or food.
Size Options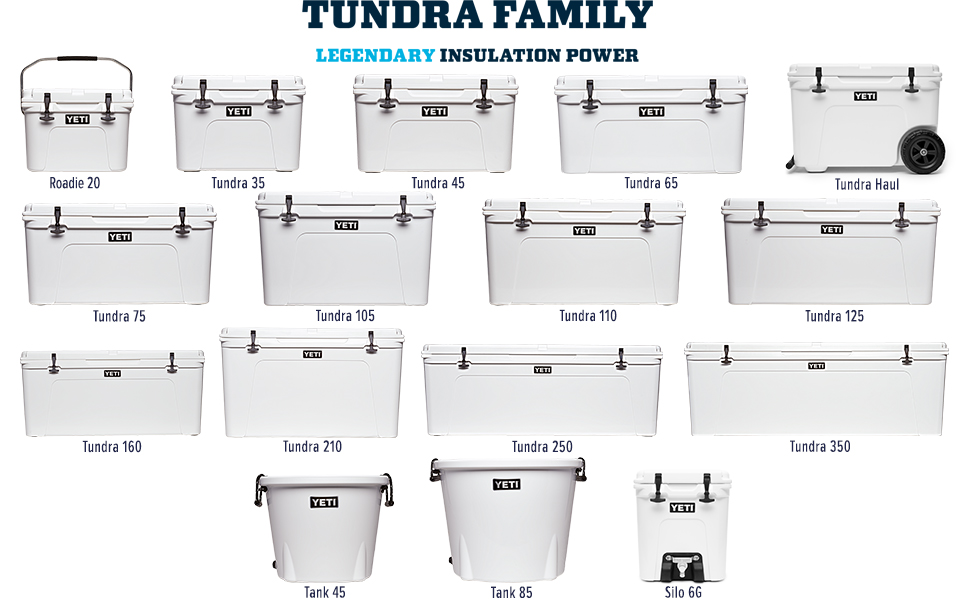 Both styrofoam and Yeti coolers come in a wide variety of sizes.
Styrofoam coolers have more shapes and sizes available and if you're ordering in large quantities then you can basically get it designed into any size or shape you want.
Yeti coolers start at 22-Quart for the new Yeti Roadie and go up to the Yeti 350. They have the widest range of sizes of any cooler on the market.
Colors and Design

You can get styrofoam coolers in any color as long as that color is white. They really don't come in any other variations.
Yeti coolers come in a variety of different colors from white to blue to seafoam green and they often release limited edition colors like pink, coral or reef blue.
See all the different Yeti cooler color options
Who Should Buy a Styrofoam Cooler?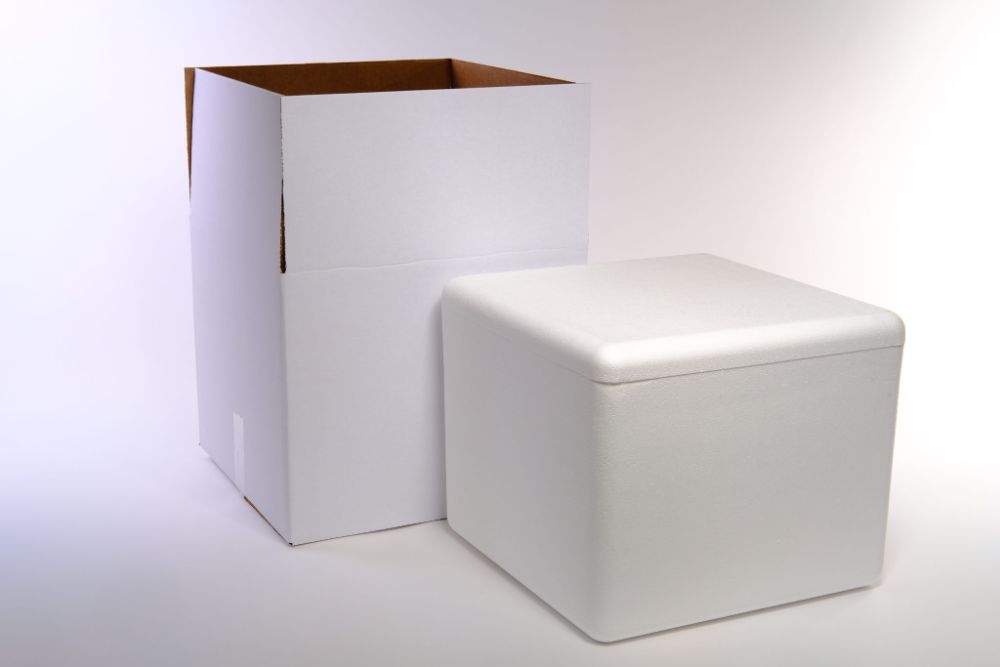 You should buy a styrofoam cooler if you're looking for something that is cheap and will keep things cold for less than a day.
Styrofoam coolers are a great option for delivery as they are lightweight and they are cheap enough that you can leave them with the customer and not need to get them back.
There are also options to buy styrofoam/cardboard boxes which are ready for postage.
You should also buy a styrofoam cooler if you're only going to use it for a short period of time and then you are going to throw it out.
See the latest prices of styrofoam coolers at Amazon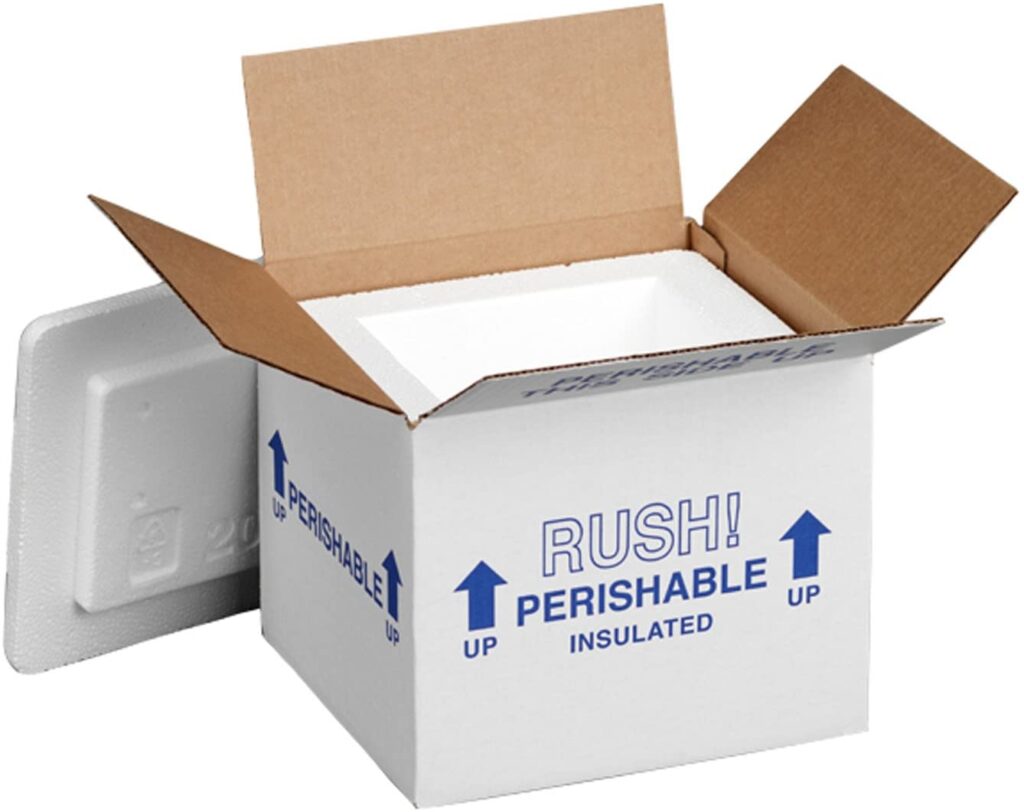 Who Should Buy a Yeti Cooler?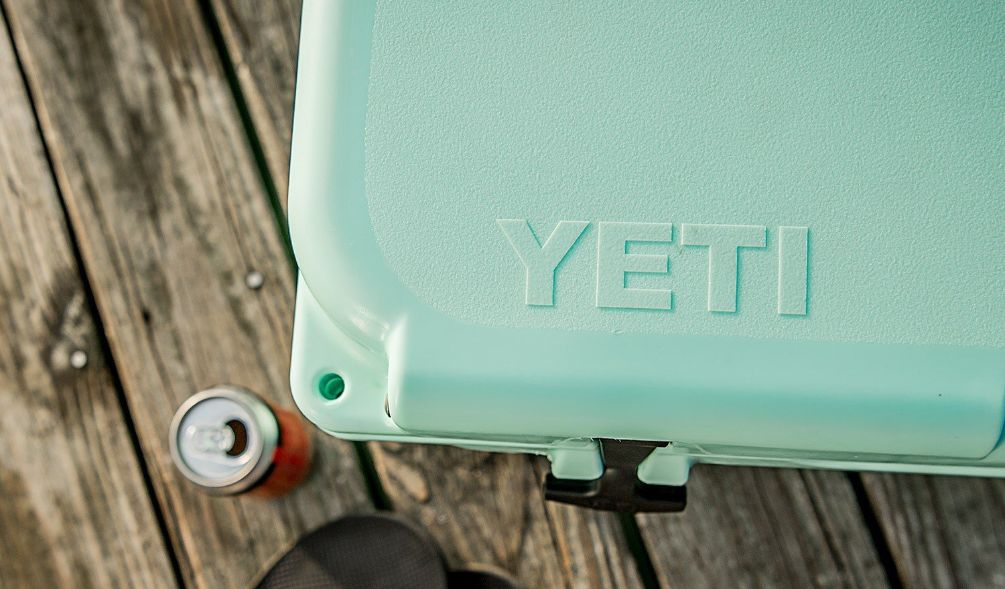 You should buy a Yeti cooler if you're looking for one of the best and more durable coolers on the market.
If you want to be able to keep things cold for days or weeks at a time and you want a cooler that is going to last you a lifetime then a Yeti cooler is going to be for you.
If you're someone who likes to own the best of the best then Yeti is THE cooler brand and is now a lifestyle brand.
If money isn't a huge issue for you and you're happy to pay a premium price for a premium product then you should get a Yeti.
See the latest prices of Yeti coolers at Yeti.com
(or compare to prices of Yeti coolers at Amazon)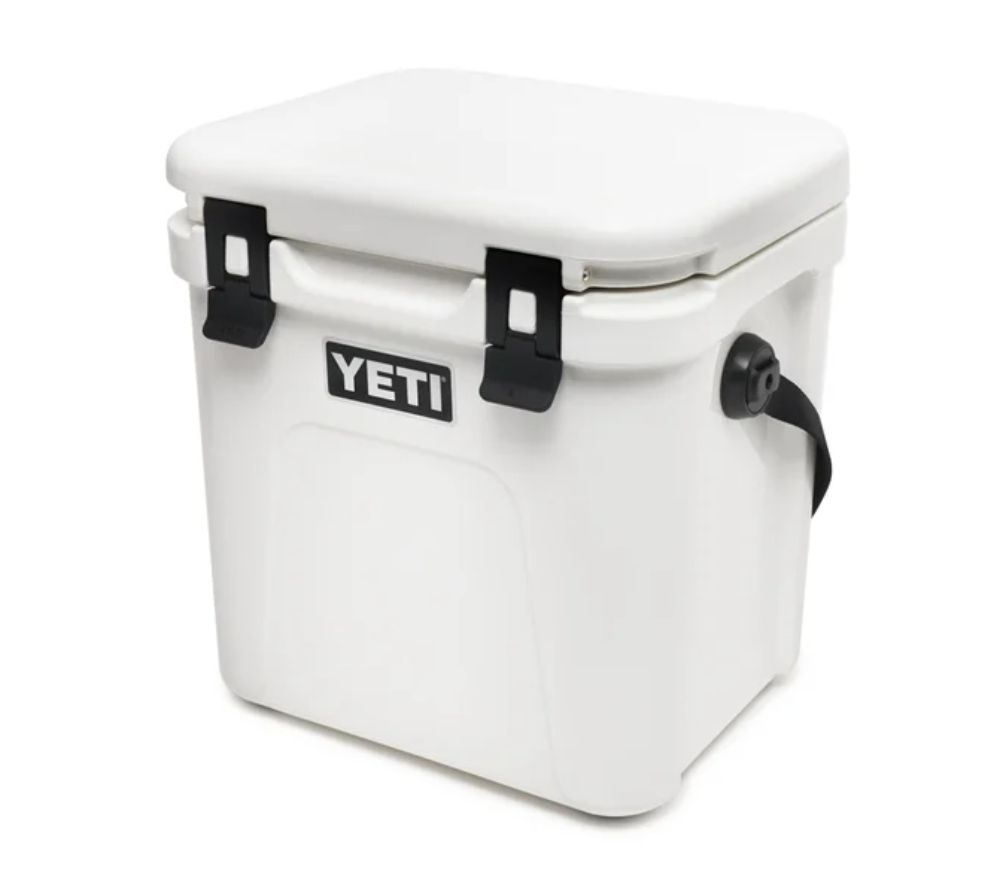 Other Alternatives To The Yeti Cooler
Yeti isn't the only high end cooler out there and there are a lot of other great options out there.
Some of them offer better value for money, while others offer better performance and ice retention.
You can check out my list of the best Yeti alternatives on the market or check below for a couple of good options.
Value For Money: Lifetime Coolers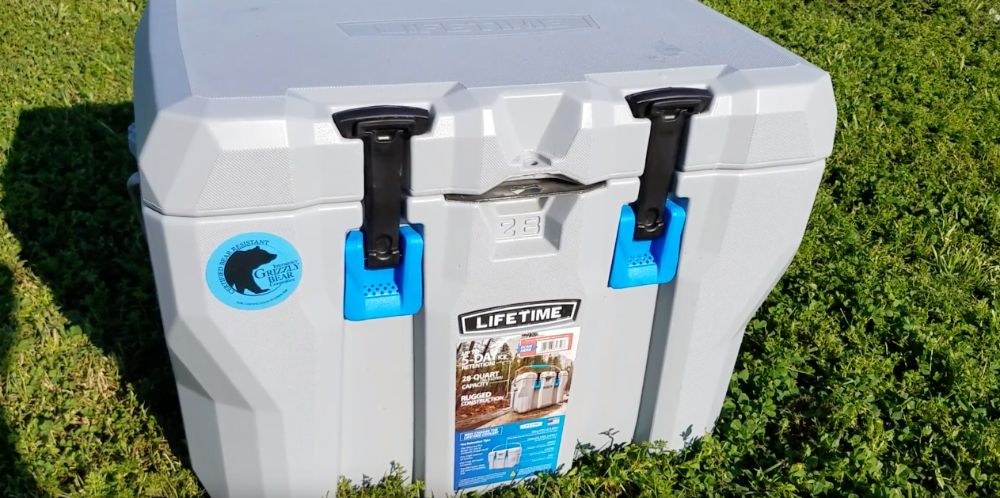 Lifetime coolers are hands-down the best value for money cooler on the market.
They have similar ice retention and performance to Yeti, they have similar features and they are even made locally in the USA.
Where Yeti's start at around $200 and go up from there Lifetime coolers often sell for less than $100 saving you heaps of money. They are the cheapest Yeti cooler alternative.
However, despite being a lot cheaper they aren't poor quality. They are still extremely durable and are even bear proof.
They come in a few different sizes but they only come in one color.
If you want a high quality cooler on a budget then the Lifetime cooler is a great option
See the latest price of Lifetime coolers at Walmart.com
(or compare to price of Lifetime coolers at Amazon)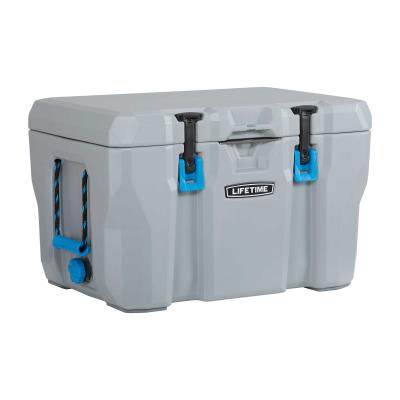 Best Ice Retention: Kong Coolers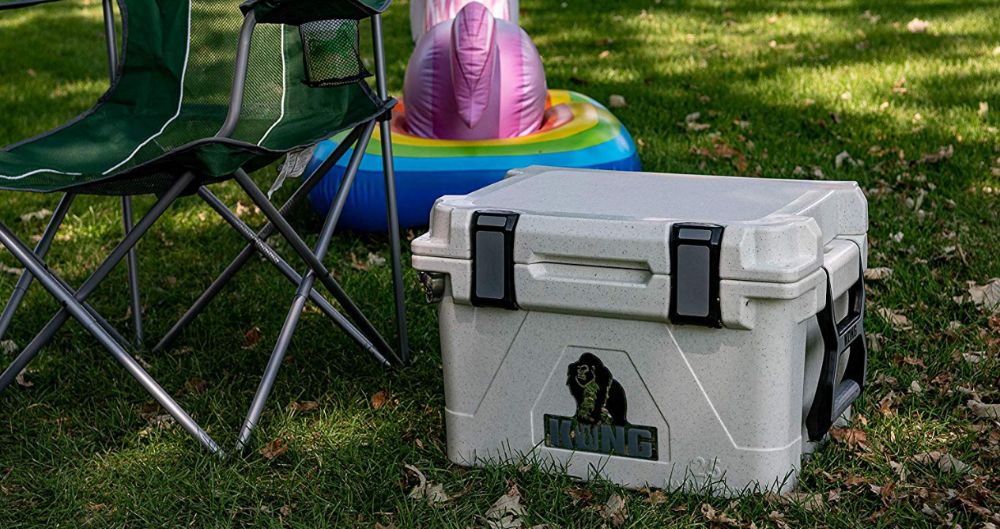 If you're looking for ultimate ice retention performance then the Kong Cooler is the best on the market.
It outperforms all other coolers when it comes to ice retention, including Yeti. I rank it #1 as the best cooler for ice retention.
It's also made in the USA and backed by a lifetime warranty.
Not only that but it comes with a bunch of innovative accessories like the Kong Kicker which turns the handles into a side table. If you want the performance a cooler has to offer check out Kong Coolers.
See the latest price of Kong Coolers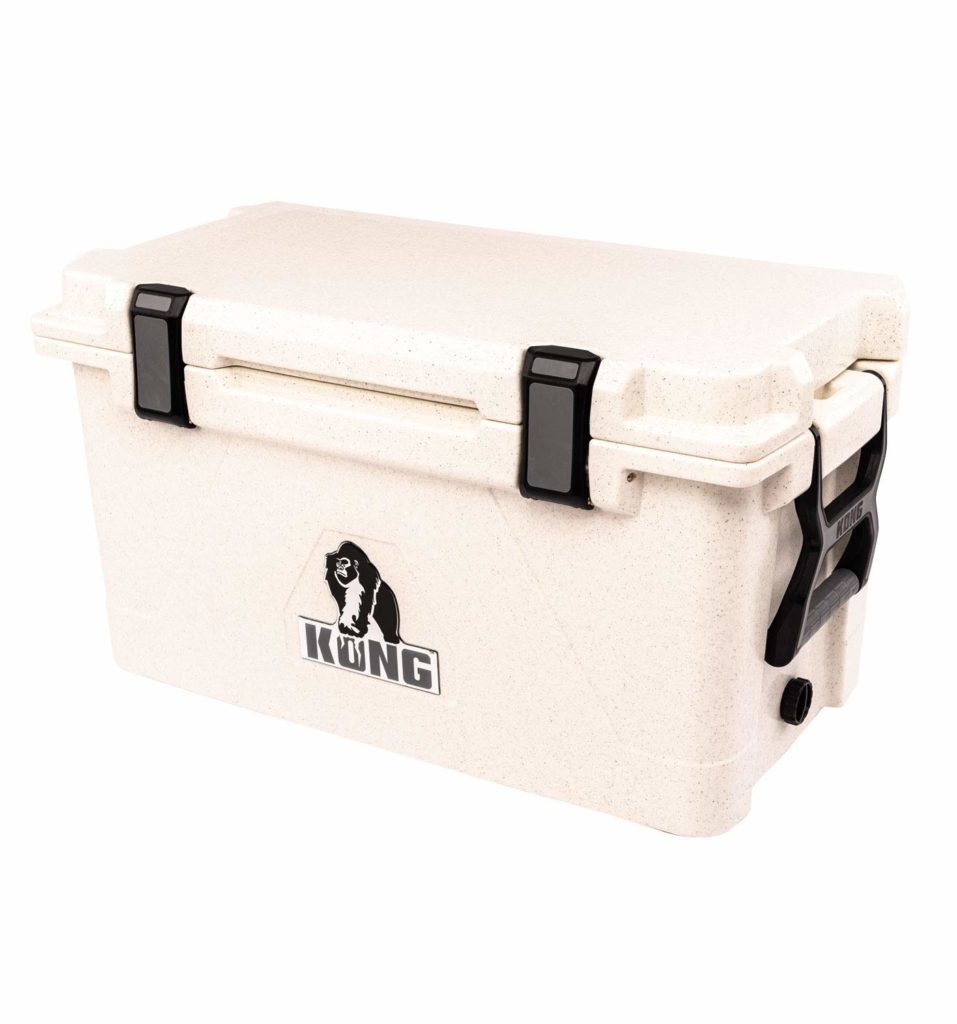 Best Warranty: Canyon Coolers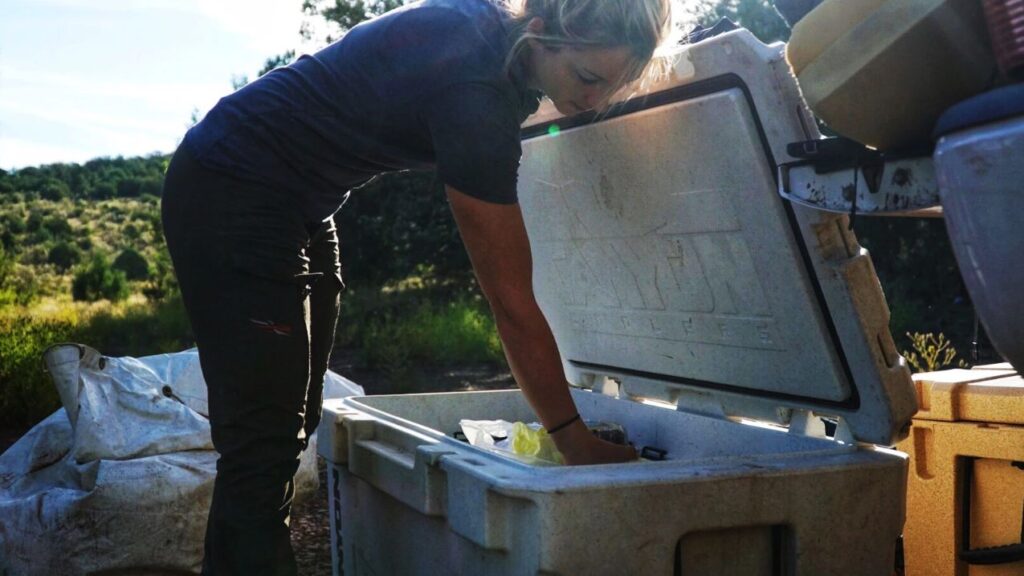 Ever since I started looking into coolers, Canyon always stood out to me as a good alternative to Yeti.
They are more affordable and offer a decent saving compared to Yeti yet their performance, durability and quality are extremely similar to Yeti.
I recently discovered they have the best lifetime warranty of any cooler offering a full lifetime warranty no matter what happens to your cooler and no matter if you still have the receipt or not.
They seem like a company that really does the right thing by their customers and they are one of the best Yet alternatives out there. Well worth checking out.
See the latest price of Canyon Coolers at Amazon