Ozark Trail tumblers and bottles are great budget products that keep your drinks cold or hot for hours at a time. They use rubber gaskets to create a watertight seal to hold the lid on and to stop them from leaking when you drink from them.
However, there are some common Ozark Trail gasket problems that can occur from time to time. Luckily these are pretty easy to fix.
The biggest problems with Ozark Trail gaskets are leaking caused from the gasket being loose or on the wrong position or mold growning under the gasket, which can lead to health issues.
Check that the gasket is properly seated around the lid and that it isn't loose or in the wrong position. If the leak persists, look closely for cracks, rips, dimples and other damage to the gasket. If the gasket is damaged or stretched, it must be replaced and seated properly to offer leak-free performance.
You should also regularly remove and clean your gasket to avoid mold buildup that can happen over time and be harmful to you if it's not addressed.
You need to know about all the Ozark Trail gasket issues to diagnose and repair your thermos or water bottle if it stops working.
Mold Grows Under the Gasket
This is one of the biggest and most unrecognized problems with Ozark Trail tumbler gaskets. They are black and can quickly grown mold underneath them and it can stay there for months without you ever knowing!
I've owned tumblers for years and I'm pretty good at cleaning them but even I still get shocked sometimes when I take the gasket off to clean it and it is rampant with mold! Disgusting.
Check out the doctor below talking about how one of their patients actually got really sick and it was a mold problem under their lid gasket.
The inside of a thermos is a warm damp environment that's ideal for mold growth. If you're drinking tea, coffee, milk or soda from it then the chance for mold to grow is even higher.
That's why it's important to wash your Ozark Trail tumbler with soap and water regularly and to allow it to dry fully.
However, even when washing your tumbler frequently, mold can still grow on the backside of the gasket, which you cannot reach without actually physically removing the gasket.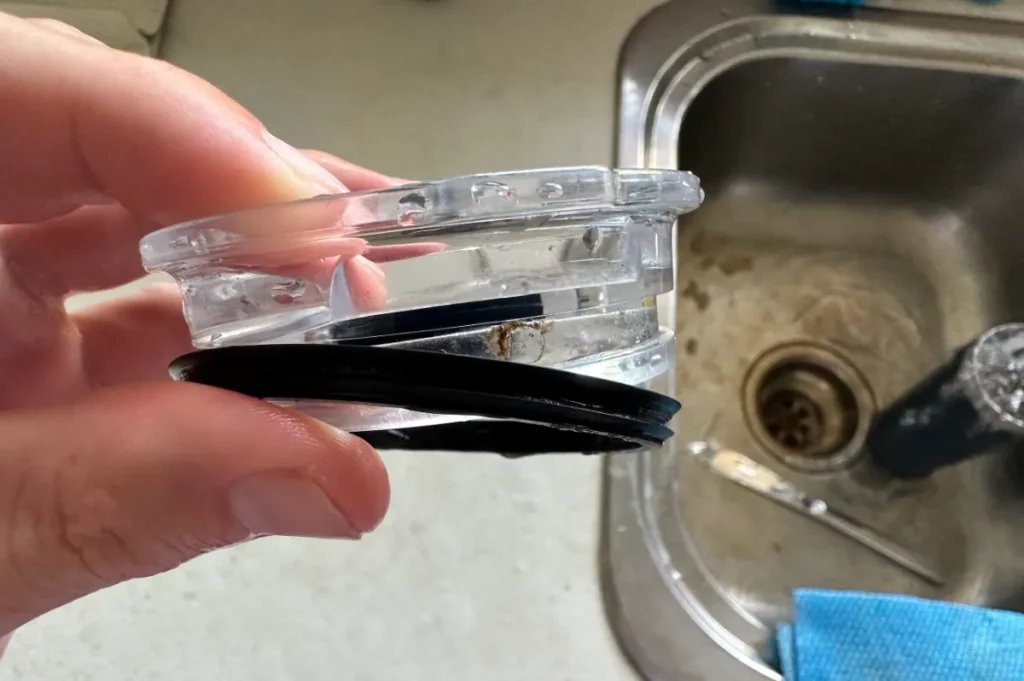 Over time an unhealthy level of mold can develop on your gasket and contaminate any liquid that goes in the thermos.
Solve this problem by removing the gasket from the lid, and washing the groove it sits in as well as the gasket itself with soap and water.
Do this weekly or bi-weekly at least, and your tumblers and water bottles are unlikely to develop harmful mold. It's important to note that you should always hand wash your Ozark Trail tumbler or bottle because they aren't dishwasher safe.
The Gasket Becomes Unseated and Leaks
If your Ozark Trail tumbler or bottle starts to leak, always check to see if the gasket is properly seated on its lid. It should be sitting within a groove built into the lid.
It's common for the gasket to slide out of the groove partially and this can cause your lid to leak. Simply push the gasket back in its groove, and it should be leak-proof once again.
A Loose Gasket
Only a tight-fitting gasket offers a waterproof seal and over time rubber gaskets have a tendency to stretch and become looser. If your water bottle's gasket becomes stretched, it can become too loose to seal effectively anymore.
If your gasket is properly seated and your bottle is still leaking, the gasket is likely damaged or loose and must be replaced.
Luckily it's very cheap to replace these rubber gaskets and you can get replacement gaskets from Amazon that work great with Ozark Trail tumblers (and other brands).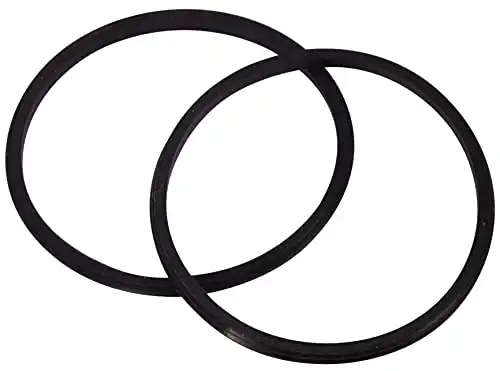 Damaged Ozark Trail Gasket
Through repeatedly removing your Ozark Trail tumbler's lid, the gasket will wear and eventually fail. A failing gasket may have rough edges, small cracks, slight holes or pits or other imperfections. These minor issues can be enough to cause the tumbler to leak.
If you notice any damage to your tumbler, you can obtain replacement gaskets such as these to restore your cup to working order.
There are different-sized gaskets for different Ozark Trail cups, so measure your original gasket before purchasing a replacement for a good fit.
A Damaged Lid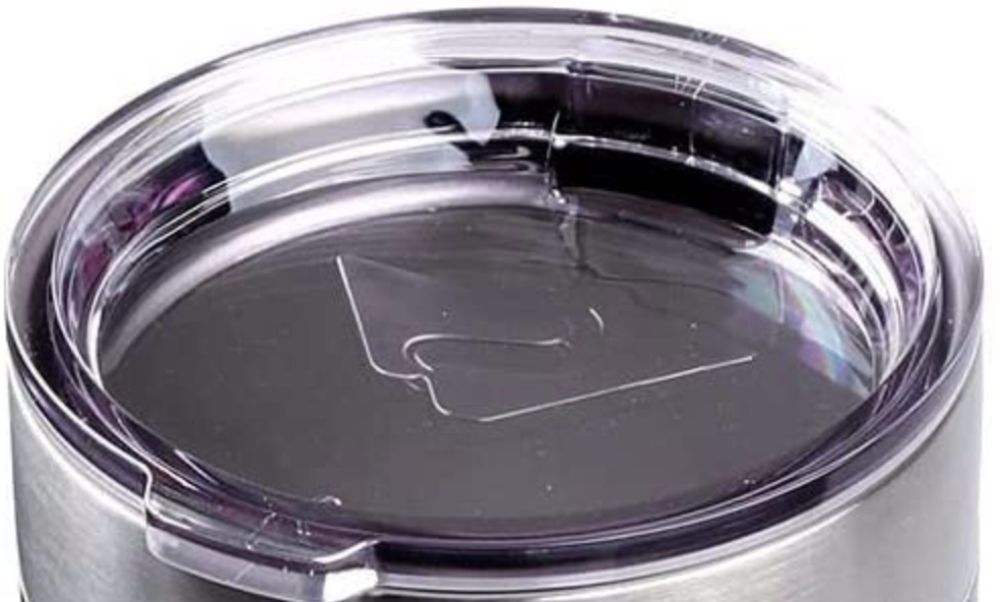 Although this issue isn't actually a gasket problem, it's the second most common issue that can cause an Ozark Trail lid to leak. Even if the gasket is in excellent condition, the lid can develop cracks or scrapes that cause it to leak anyway.
Closely examine your bottle's lid for any damage. There's also the possibility that the drinking spout is damaged in some way.
Most Ozark Trail tumblers are designed simply and have few mechanisms to fail, so you should be able to see where your lid is damaged if it is.
It may be possible to obtain a replacement lid for some models, but not all models have the option available.
Ozark Trail tumblers and thermoses are budget-friendly products, but they come with many potential problems you should consider before purchasing one of these products over something like the Yeti Rambler tumbler.
Determining Your Replacement Gasket Size
If you've determined you need a new gasket to get your cup to seal properly, it's helpful to understand how to measure your original gasket to determine what size you need.
Carefully measure across the gasket using a measuring tape or ruler. Measure in a straight line from one side to the other, and measure the length between the two outside edges and the inside edges. These are the inside and outside diameters.
Use your measurements to select replacement gaskets that are the size you need for your bottle or thermos.
Alternatively many replacement gaskets on Amazon mentioned the common Ozark Trail tumbler sizes such as 10oz, 20oz, 30oz etc so look for gaskets that are the right size for your particular model of Ozark Trail tumbler.