Yeti Ice packs are quick to freeze, made from durable plastic and are designed to fit perfectly in a Yeti and extend the life of your ice.
But how are you meant to use Yeti ice to get the best performance and do they work well on their own?
To use Yeti Ice freeze overnight or for 6+ hours and then place in your cooler with regular ice. The Yeti Ice will melt earlier that regular ice, making that ice colder in the process. Once melted remove the Yeti Ice from your cooler.
You can use Yeti Ice by itself as the only cold source in your cooler but it will melt earlier than regular ice and anecdotal evidence seems to say that it won't stay cold as long as regular ice when just used by itself.
Yeti Ice are durable plastic ice packs that are designed to extend the life of ice in your cooler.
See the latest prices of Yeti Ice at Yeti.com
(or compare to prices of Yeti Ice at Amazon)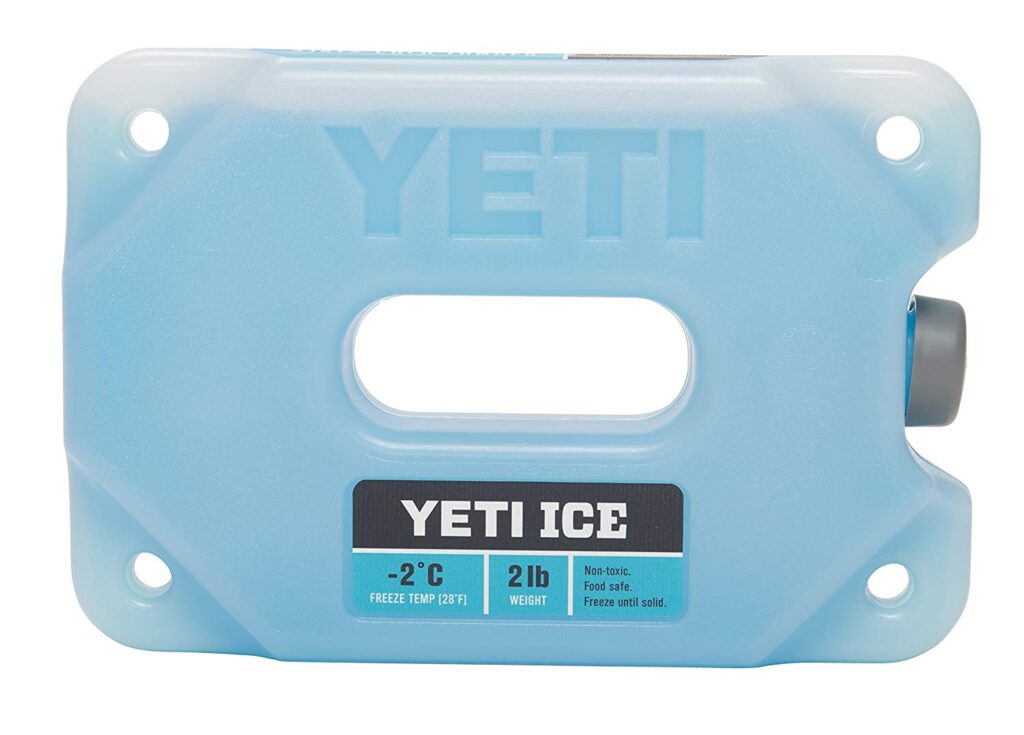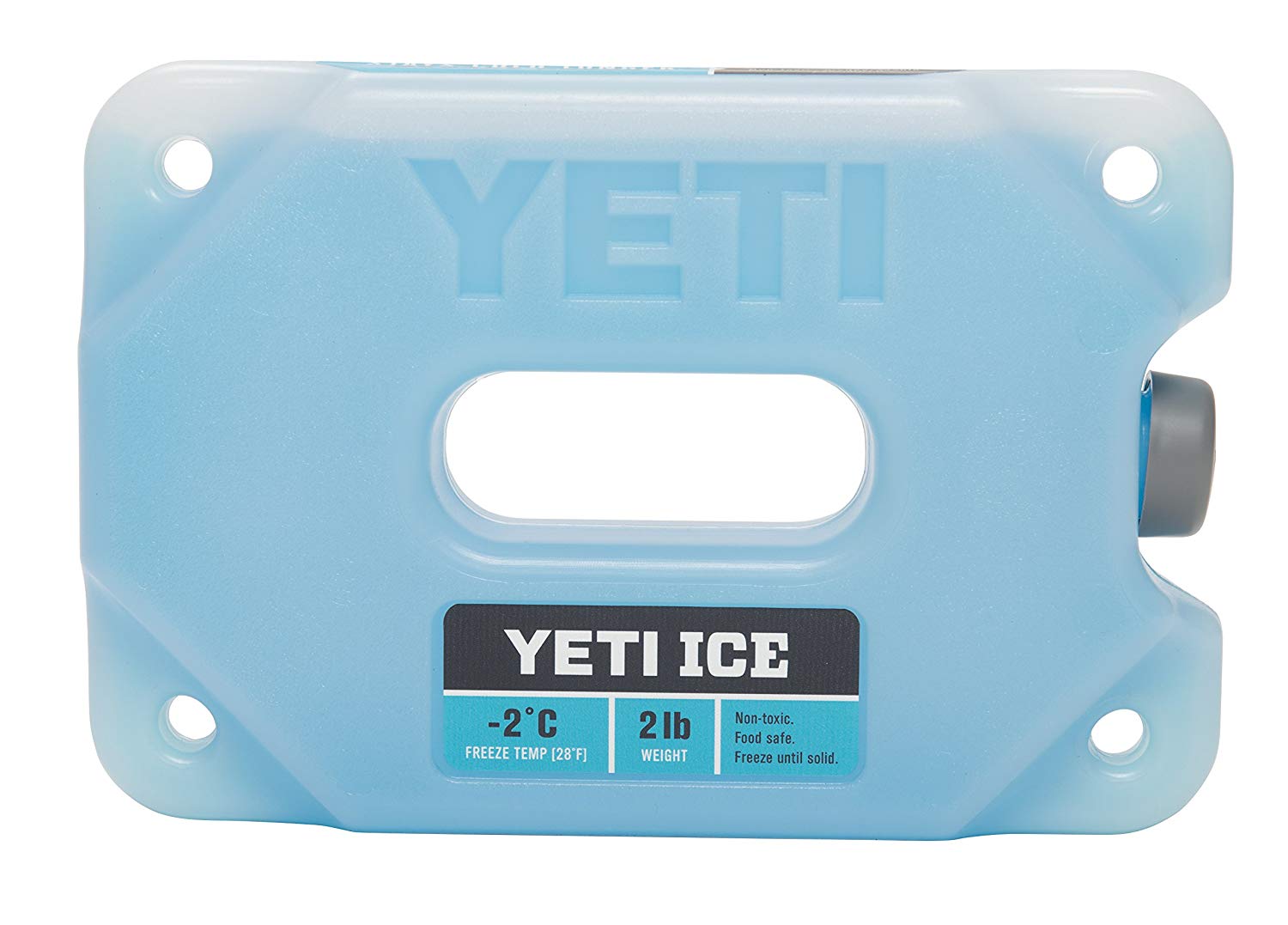 How Does Yeti Ice Work?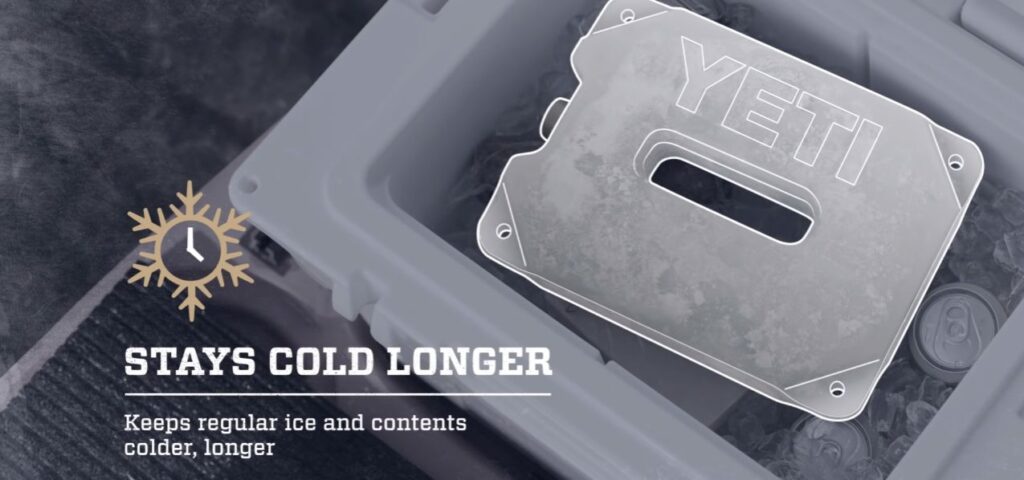 Yeti Ice bricks work a little differently to regular ice so it's important to understand how they work.
Firstly, they are designed in such a way that they should freeze rather quickly in your freezer. Freezing times vary but they shouldn't take longer than 6 hours.
Secondly, Yeti Ice is designed to melt earlier than regular ice. So it begins to turn from solid to liquid at a colder temperature than regular ice would – usually between 25-28ºF (-4 to -2ºC).
Yeti Ice works to help make regular ice last longer. It begins to melt earlier than regular ice and when melting it takes heat energy from the regular ice making it colder and stopping it from melting for longer.
This is why some people have found that some of their regular ice will melt in their cooler and then refreeze onto the outside of the Yeti Ice.
While it took me a bit to wrap my head around this idea it's true. Yeti Ice gets colder as it melts.
The idea here is that in order for the Yeti Ice to turn from a solid form to a liquid form it needs energy to break the chemical bonds. It gets this energy from whatever is near it.
If you have your Yeti Ice near regular ice then as the Yeti Ice melts it will draw energy (in the form of heat) from your regular ice. This brings down the temperature of your regular ice making it colder and allowing it to stay frozen for longer.
This is also why it's better to use Yeti ice in conjunction with regular ice and then take it out once it has completely melted.
How Long Does Yeti Ice Last?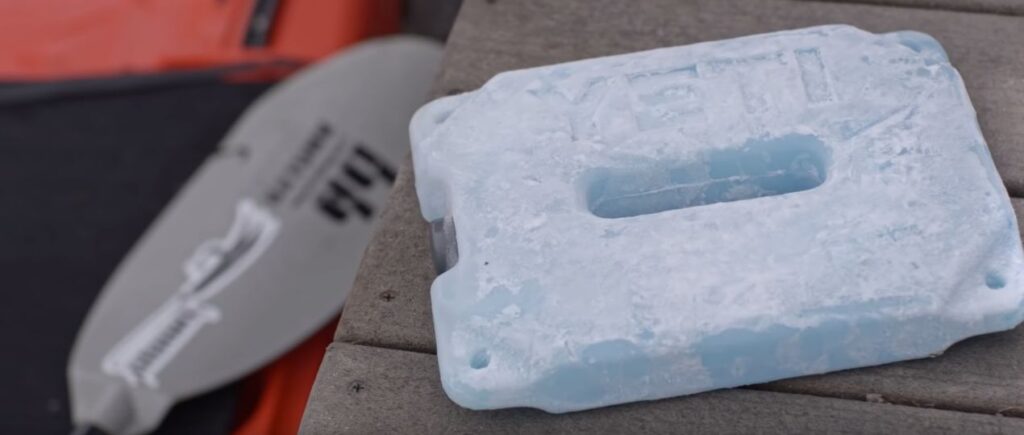 How long your Yeti ice will last will vary depending on the size, how many you use, the size and quality of your cooler and the outside temperatures.
Some people state their Yeti Ice doesn't last longer than 4 hours while other have had their Yeti Ice last 10+ hours or multiple days when used in conjunction with regular ice.
Yeti Ice is NOT designed to last longer than regular ice so a few people get shocked when they find that frozen water bottles or other ice packs stay frozen longer than Yeti Ice does when used by itself.
But when used in conjunction with regular ice Yeti Ice does it's job properly to keep that ice frozen for longer.
Cooler Size is Important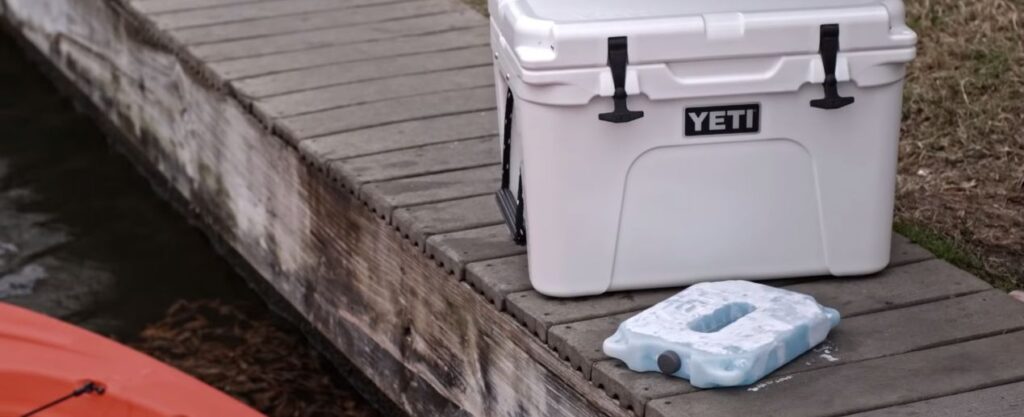 When it comes to how long your Yeti Ice stays cold and frozen for cooler size is really important.
When I was doing my research for the best coolers for ice retention I learned that when using smaller quantities of ice a small cooler outperforms a large cooler by a significant amount.
If you put 10 pounds of ice in a 20-Quart cooler and 10 pounds of ice in an 85-Quart cooler the 20-Quart cooler will keep that ice a lot longer. The extra air space inside the large cooler quickly warms up your ice.
The same premise is true for using Yeti Ice. If you put Yeti Ice by itself in a large cooler then it's not going to last very long.
But if you put a Yeti Ice brick into a smaller cooler where it fits snuggly and there isn't a lot of air space then it's going to last longer.
Is Yeti Ice Worth The Money?

Yeti Ice doesn't come cheap and it's one of the most expensive ice packs on the market. But is Yeti Ice worth the money?
If the question here is "do you get massive performance increases from Yeti Ice compared to cheaper ice packs" the answer here is no.
There is nothing crazy revolutionary about Yeti Ice packs that are going to make them work significantly better than other brands of ice pack.
But Yeti Ice do freeze quickly, they are durable and difficult to break, they look great and they do actually work to keep ice longer in your cooler.
Reviews about the Yeti Ice are mixed but mostly positive. Most people say they work great while some people say they melt too quickly. You can read my full Yeti Ice review for more details.
They are backed by a 5 Year warranty and for many people the durability and peace of mind that they are buying a high-quality Yeti product makes this worth the cost. For others a cheaper option may be better.
See the latest prices of Yeti Ice at Yeti.com
(or compare to prices of Yeti Ice at Amazon)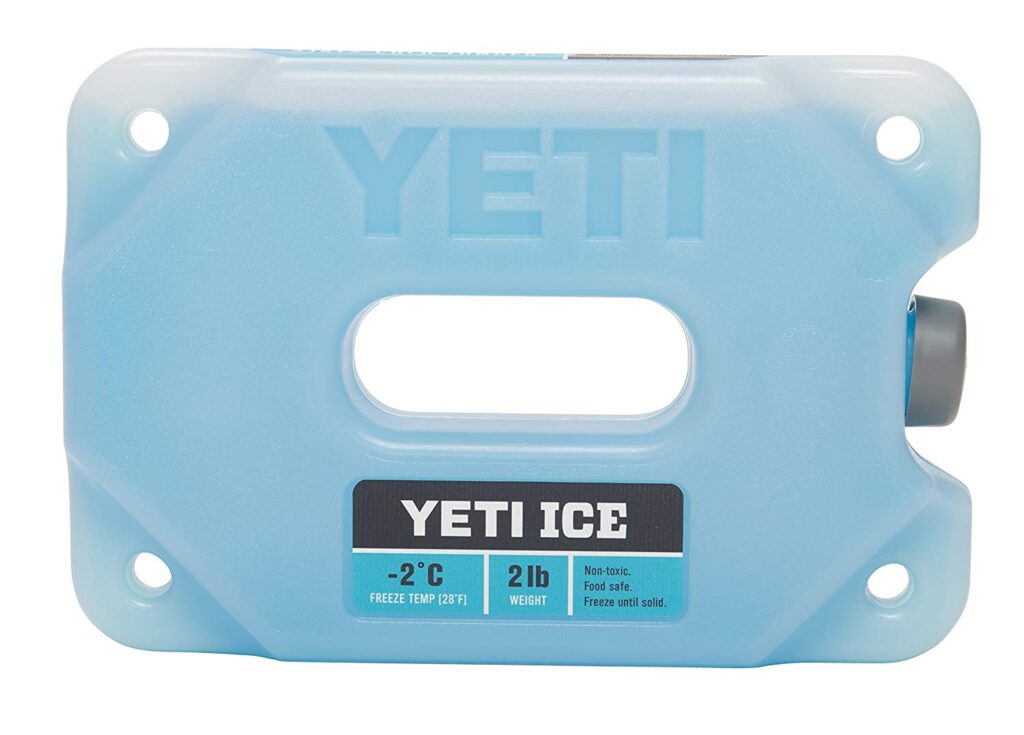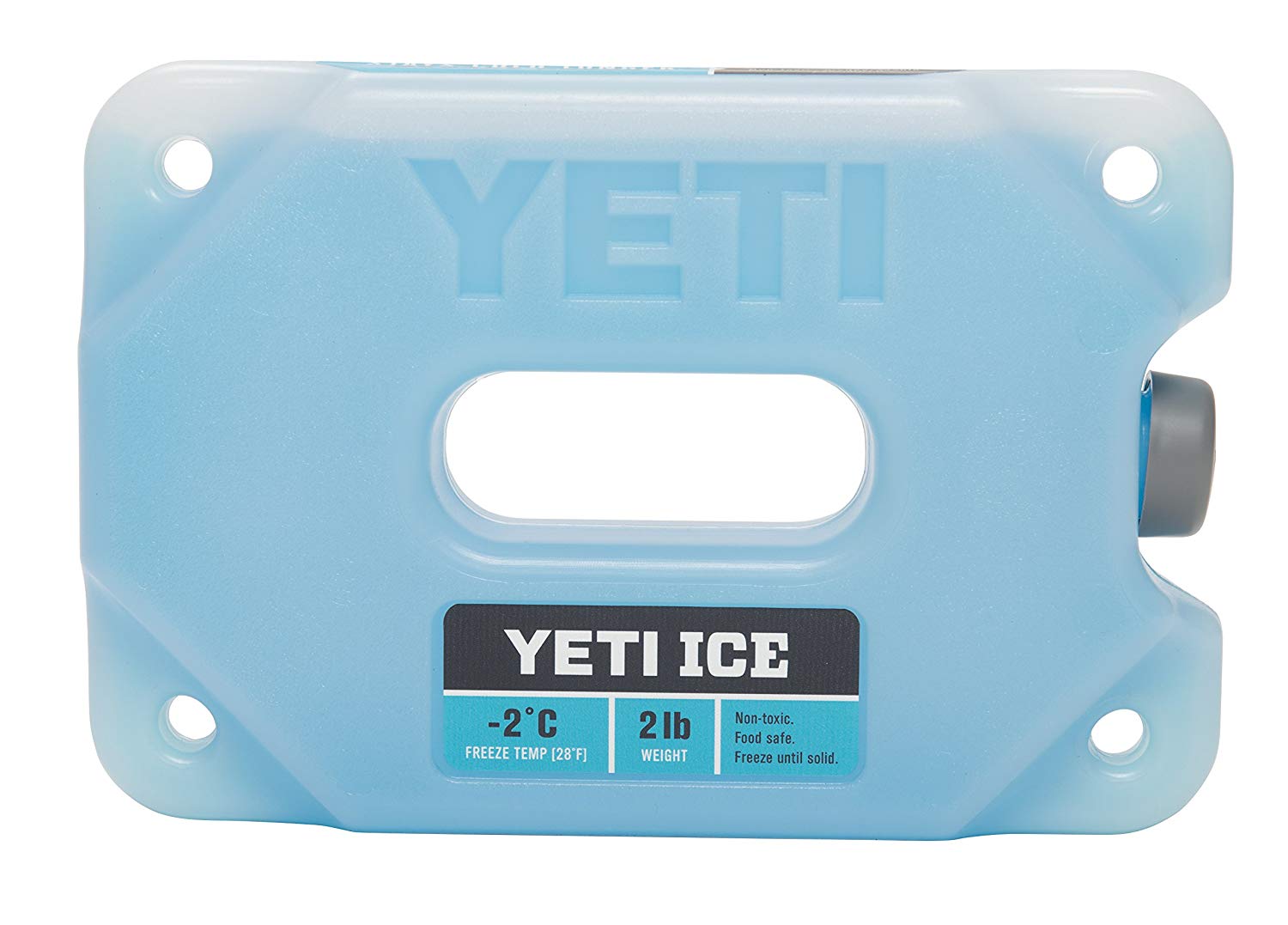 Alternatives To Yeti Ice
If you don't think the Yeti Ice is for you, or you want to save yourself a bit of money then there are a bunch of different alternatives to the Yeti Ice out there that also work great.
Better Performance: Engel Ice

I haven't seen many ice tests putting ice packs heat to head against each other but on the one I did see the Engel Ice 20's outperformed the Yeti Ice.
The Engel 20's are designed to melt at 20ºF (-.6.7ºC) which is even earlier than the Yeti Ice.
There are also the Engel 32's which melt at the same temperature as water. Engel 20's are best used in conjunction with regular ice while Engel 32's are better if you're just looking for an ice pack to use by itself. See my Engel 32 vs Engel 20 article to choose which one best suits you.
Both of these are great ice packs. They are a similar price to Yeti but work just as well if not better.
See the latest price of the Engel 20 Ice Pack at Amazon
See the latest price of the Engel 32 Ice Pack at Amazon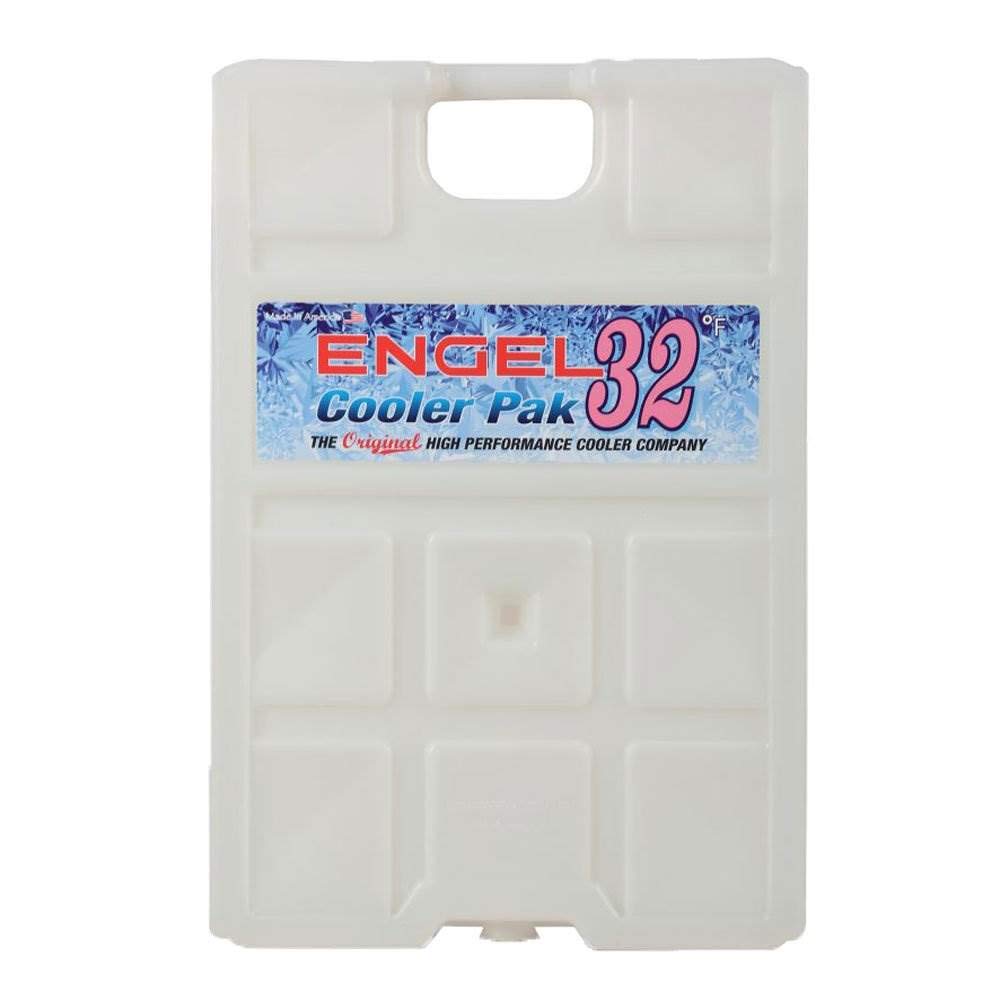 Customers Love: Cooler Shock Hard Packs
Cooler Shock hard packs are designed to be super thin so they freeze really quickly.
They are built tough with the same plastic used to make Yeti Ice and they get delivered to you empty with powder inside. You just fill them up with water, shake and you're good to go.
The positive reviews on this product are actually mind blowing. People can't say good enough things about these ice packs. I expect that passion towards other products, but not ice packs. So they must be doing something right.
They come with a 1 year warranty if you have any issues and they are well priced.
See the latest price of Cooler Shock Hard Packs at Amazon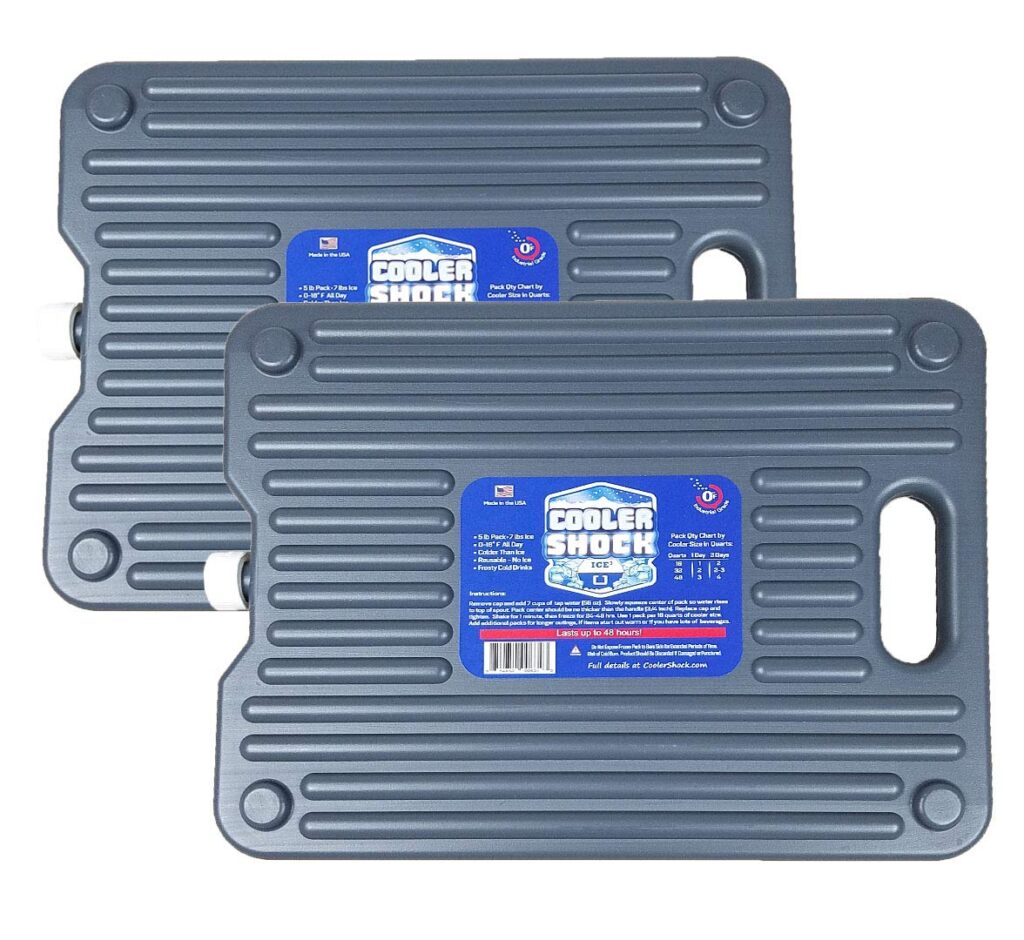 Budget Option: TOURIT Ice Packs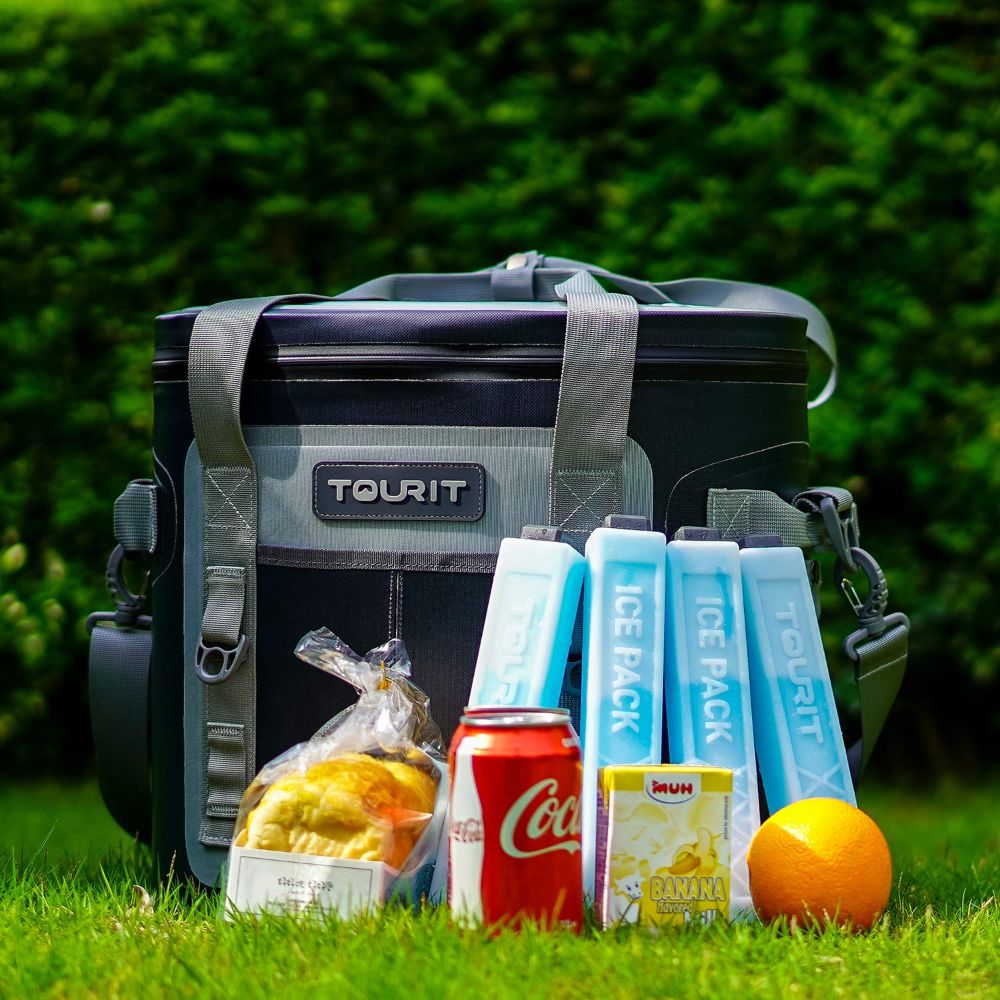 If you're looking to save some money the the TOURIT Ice Packs are much cheaper than the Yeti Ice and are a good budget option.
You basically get 4 ice packs for the price of 1 when you compare them to the price of Yeti Ice.
People seem to like them and they have positive reviews. They aren't anything fancy but they do the job and they don't leak or break.