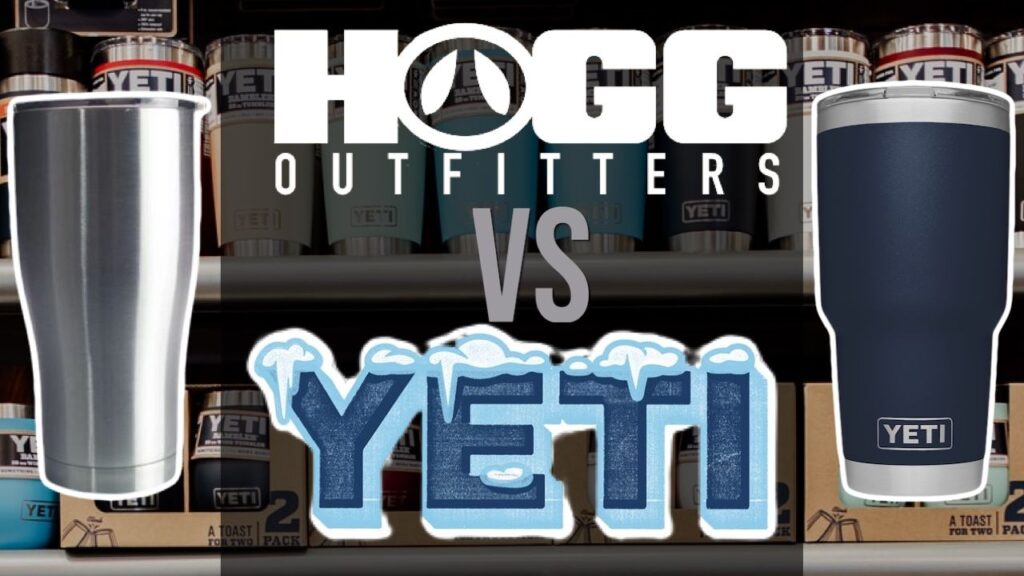 When it comes to choosing an insulated tumbler there are a lot of different options and brands out there.
Hogg tumblers are a cheaper alternative to Yeti tumblers and they comes in a variety of unique shapes and sizes.
I wanted to have a look at Hogg vs Yeti tumblers to see what the differences were, which offers better value for money and which brand you should consider getting.
Hogg tumblers are approximately half the price of Yeti tumblers and come in a larger variety of shapes, sizes and types. Hogg tumblers only come in stainless steel while Yeti has a variety of colors. Both perform about the same but Yeti tumblers are more durable and dishwasher safe.
In this article we'll look at the differences and similarities between the Hogg and the Yeti tumblers and help you decide which brand is going to be the best buy for you.
Pricing: Which Is Better Value?
One of the major reasons to choose a Hogg tumbler over a Yeti tumbler is the price.
Hogg tumblers are approximately half the price of a similar sized Yeti.
Hogg have a huge variety of different sizes and shapes of tumblers so I can't compare everything but below you can see a simple comparison of 2 of the most popular sized tumblers and how their RRPs compare.
See the latest prices of Hogg tumblers at HoggOutfitters.com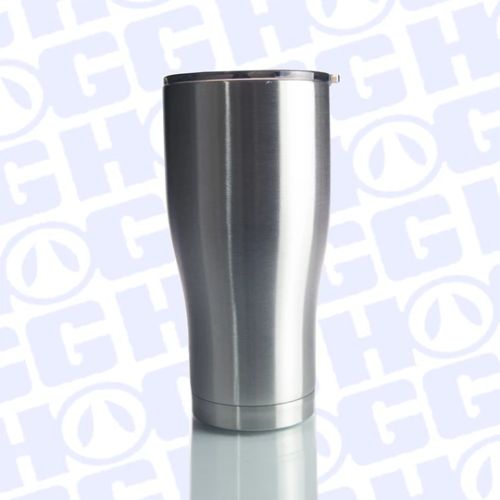 See the latest prices of Yeti tumblers at Yeti.com
(or compare to prices of Yeti tumblers at Amazon)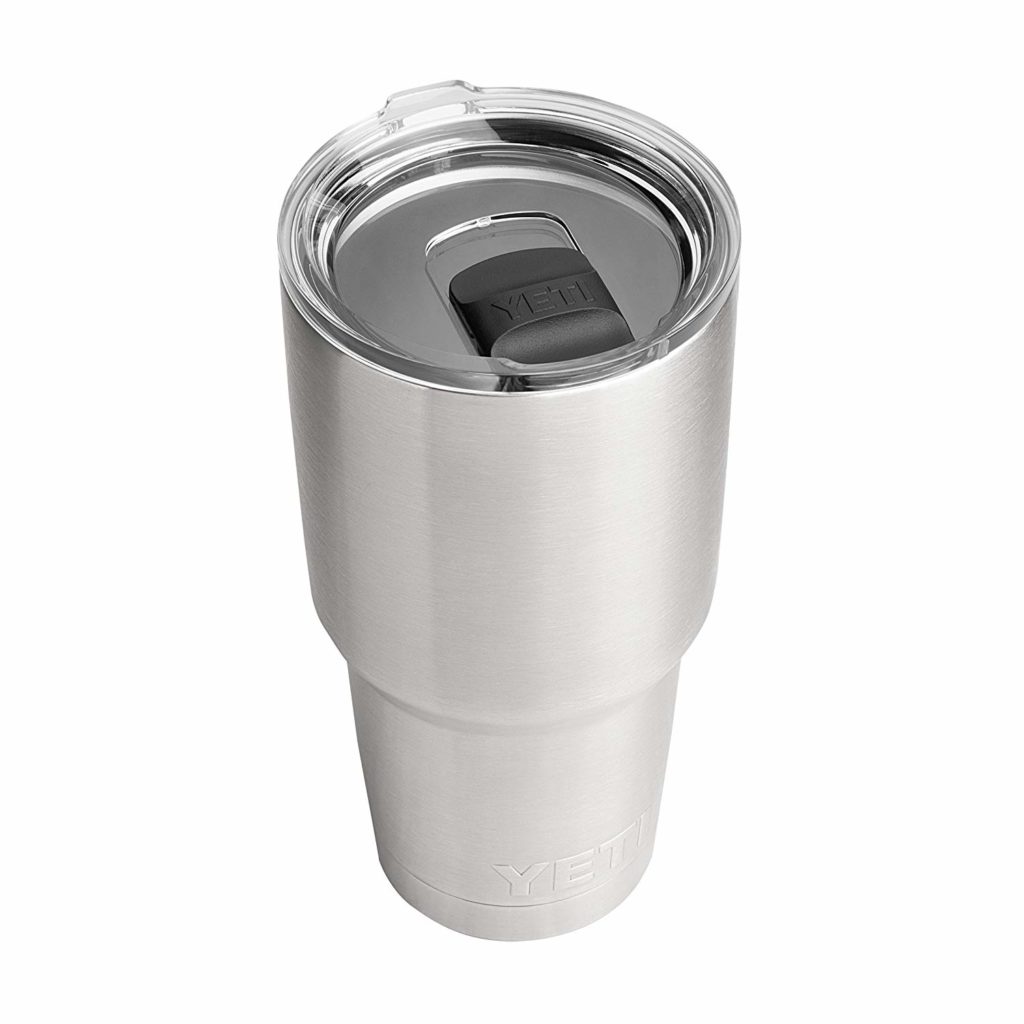 Performance: Which Works Better?
While Hogg is more affordable than the Yeti this isn't worth much if they don't perform as well.
One of the major selling points of the Yeti tumblers is their ability to hold ice for hours or even days at a time. Having owned Yeti tumblers for 5+ years I can attest to how well they are able to hold ice.
But how about the Hogg? Is it able to hold ice just as well as they Yeti?
While there aren't many ice test comparisons that have been done between these two brands there are a couple and each showed similar results.
Both the Yeti and the Hogg tumblers perform almost identically. Both holding ice for 24+ hours. The Yeti seems to hold ice a tiny bit better than the Hogg, but not enough to be noticeable in everyday use.
You can see this video comparison on Facebook where someone does a 24 hour ice test with the Hogg, Ozark Trail and Yeti to see which performs better.
Yeti performed the best, but only by a tiny margin.
Also the image below from this facebook post also shows that both tumblers performed very similar.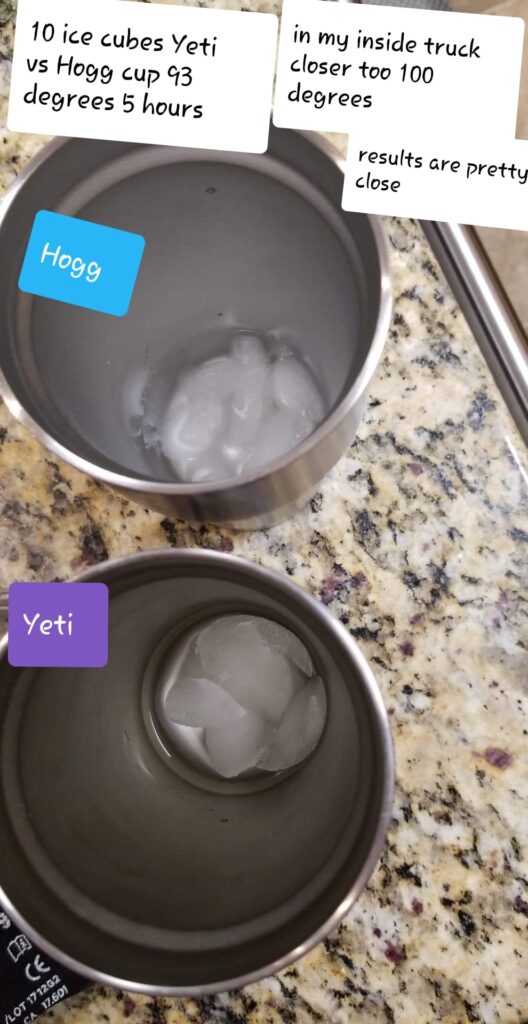 Features: What's The Difference Between Hogg and Yeti Tumblers?
So far we've looked at price and performance and Hogg tumblers seem to perform just as well as Yeti but sell for half the price.
But what about the different features of each of these tumblers? Is there a reason to choose the Yeti over the Hogg given how much more expensive it is?
Tumbler Size and Shape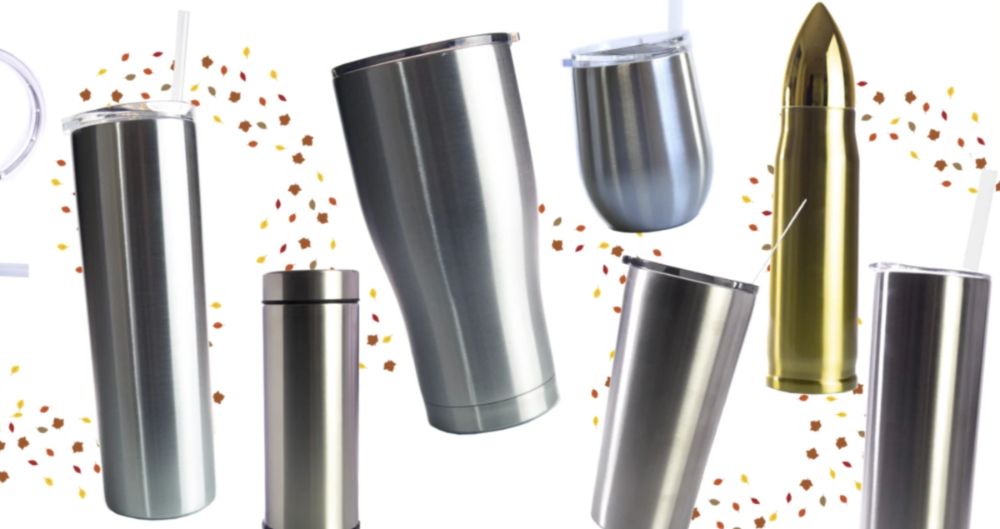 Yeti have a variety of tumblers that range from 10 oz up to 30 oz and they have simple tumblers, stackable tumblers, wine tumblers and mugs with handles.
It's a good range and most people can find something that suits them.
Hogg on the other hand have a HUGE range of tumblers. Different shapes and sizes and types.
They have the standard tumblers that look a lot like Yeti's (in fact Yeti sued Hogg in 2018 for trade dress infringement and unfair competition) but they also have so many others.
They have:
Kid's tumblers
Skinny tumblers
Twisted tumblers
Coffee mugs
Tumblers with wireless speakers
Fat tumblers
Straw lid tumblers
Tumblers with handles
Mason jar tumblers
Leak proof tumblers
Check out the instagram video below of Hogg's tumbler with bluetooth speaker lid:
Lid Options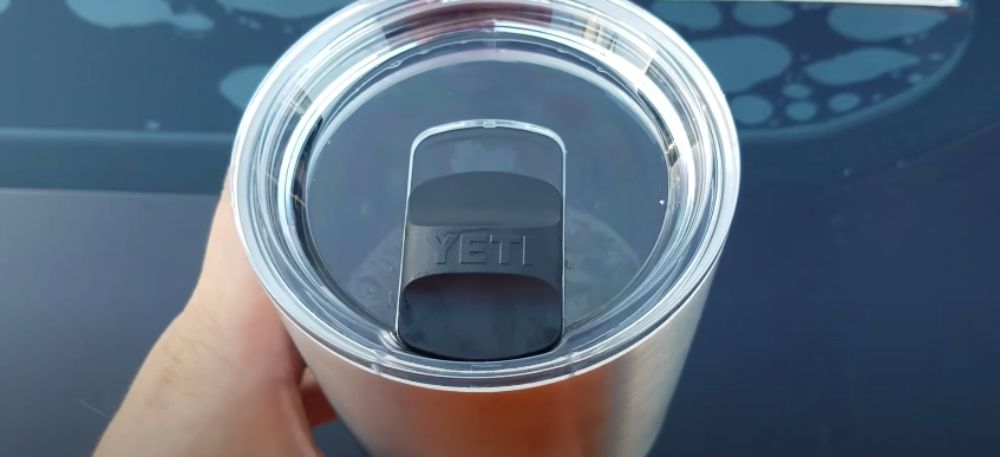 Comparing the lid options of the Hogg vs the Yeti tumbler they are pretty similar with Yeti.
Yeti has a MagSlider lid which is a push on lid with a magnetic slider that covers the drinking spout. It's splash proof but the MagSlider lid is not completely leak proof.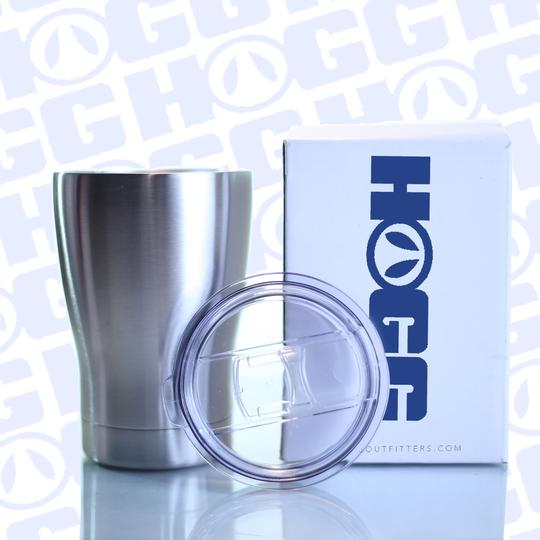 Most of the Hogg tumblers coming with a sliding lid that is similar to the Yeti MagSlider lid but uses friction instead of magnets to keep the slider opened or closed.
Some of the Hogg tumblers come with straw lids and others come with screw on flip top lids which are much more secure and are leak proof.
Dishwasher Safe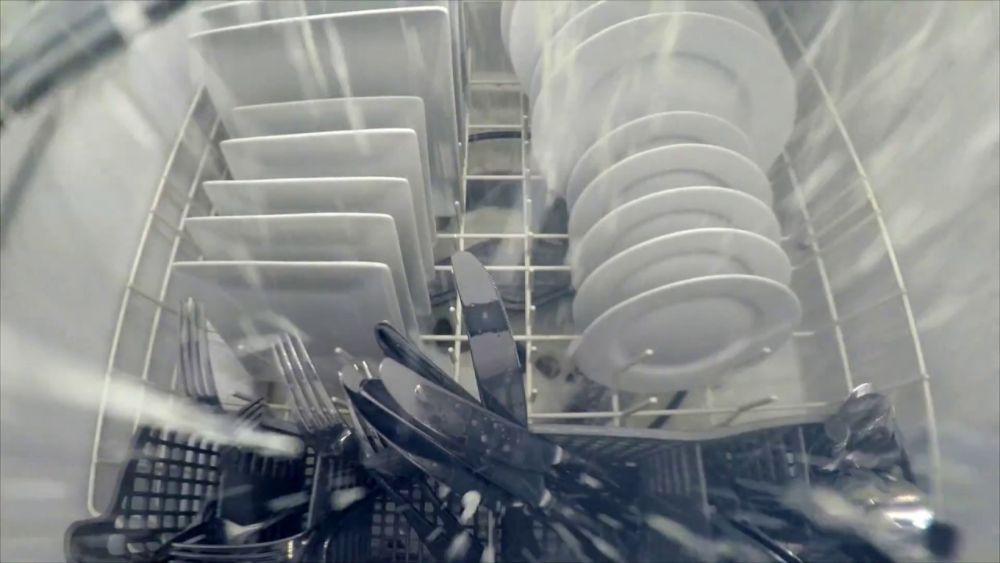 One of the great thing about the Yeti tumbler is that it's dishwasher safe. So you can throw it in with your dirty dishes at the end of the day and let the dishwasher give it a good clean.
It's one of the few dishwasher safe vacuum insulated tumblers.
Hogg doesn't say anything on their website or product listings about whether or not their tumblers are dishwasher safe or how to care for them.
So I'm going to go out on a limb and assume that Hogg tumblers aren't dishwasher safe.
Color Options

Yeti tumblers come in a variety of different color options and they are constantly changing them. They often do limited releases of fresh colors and there are always a variety of things to choose from.
Hogg on the other hand seems to only offer their tumblers in stainless steel. It's very much "you can have any color you want as long as it's stainless steel" haha.
Warranty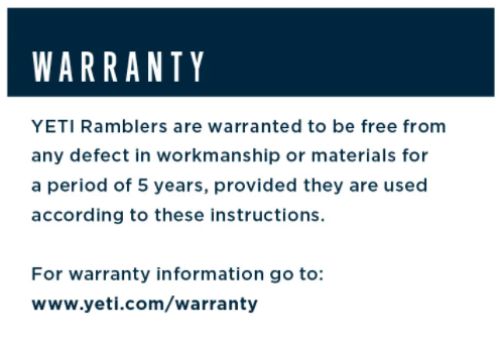 Yeti tumblers are backed by a 5 year limited warranty which protects you against any issue you may have with the tumblers.
If the insulation breaks or there are other manufacturing defects then Yeti will replace it for you free of charge.
I've had my Yeti tumbler for 5 years now and it's still going strong. Yeti tumblers don't tend to stop working unless there is an issue.
I couldn't find any details about Hogg's warranty and how long it lasts. I did see a sparkly Hogg tumbler on Etsy offering a 1 year warranty but it was unclear if this warranty was from Hogg or someone else.
Branding

Hogg Tumblers seem to have no visible branding on them at all. This actually makes them the perfect brand if you want to hydro dip your tumblers as there is no branding that will show through.
Yeti tumblers have prominent branding on them.
Because Yeti is a well known brand this allows you to show off the quality of your tumbler. Most people will recognize the brand and respect the purchasing choice you've made.
Hogg tumblers seem to have no visible branding
Reasons To Buy a Hogg Tumbler

You should buy a Hogg tumbler if you want to save some money and get a cheap insulated tumbler.
They work almost as well as Yeti tumblers but sell for about half the price, offering you some good savings.
You should also consider Hogg if you like their unique designs or if you're looking for a plain, non-branded, tumbler cup that you can hydro dip and make your own.
See the latest prices of Hogg tumblers at HoggOutfitters.com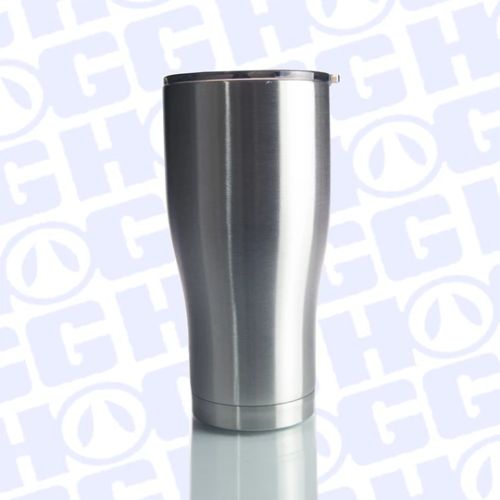 Reasons To Buy a Yeti Tumbler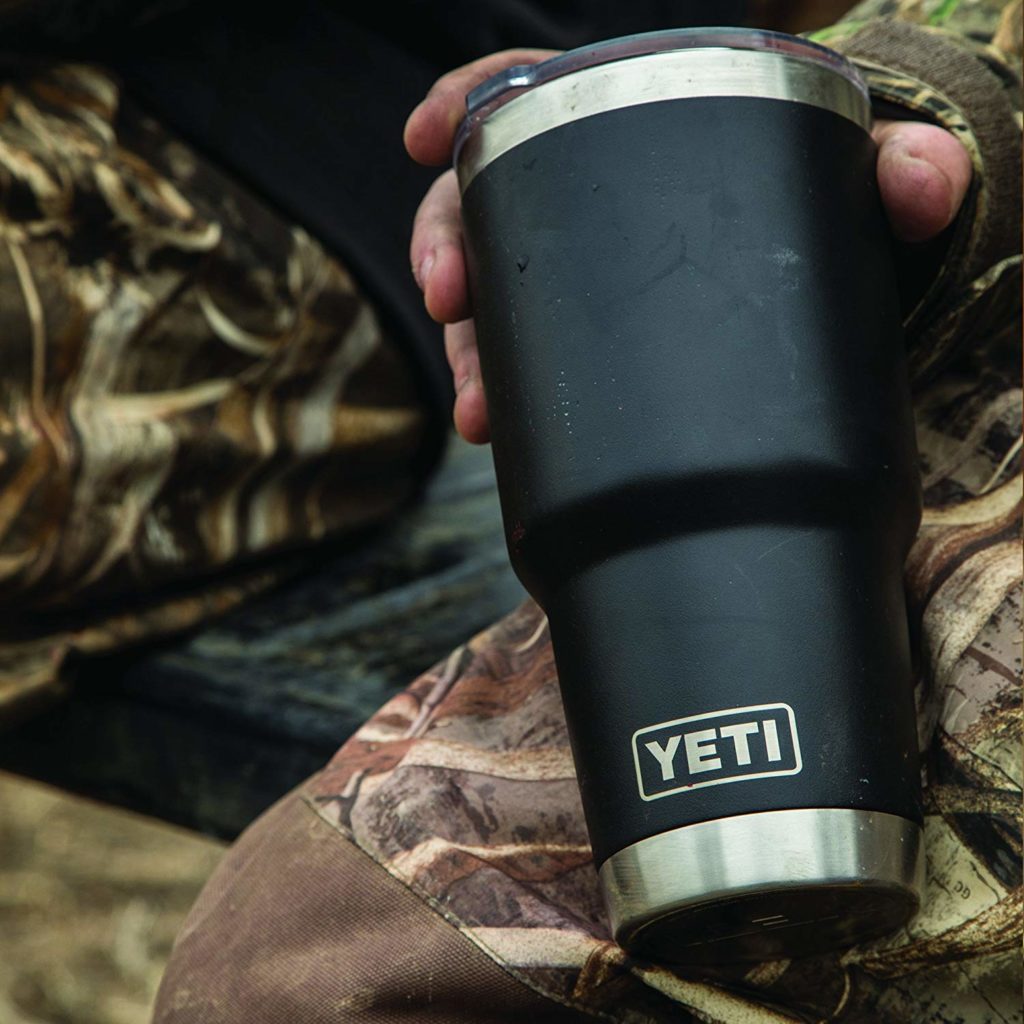 You should get a Yeti tumbler over the Hogg if you're looking for something with a higher quality build or if money isn't an issue for you and you want to buy the most well recognized brand of tumbler on the market.
You should also consider Yeti if you want a different color other than stainless steel or if you're looking for a tumbler that is dishwasher safe.
I personally like that Yeti tumblers are backed by a 5 year warranty and having owned mine for years now I can attest to the quality of these products.
I would personally buy a Yeti myself because I want to buy once and never have to worry about it again.
See the latest prices of Yeti tumblers at Yeti.com
(or compare to prices of Yeti tumblers at Amazon)