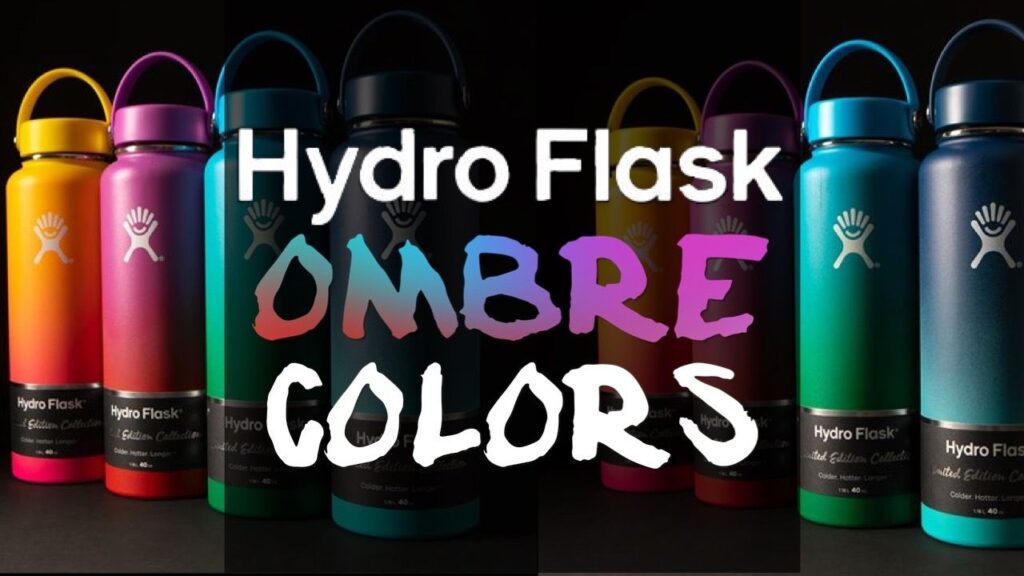 You may have seen YouTubers or friends rocking 2 or 3 tone Hydro Flasks or you may have seen them on Amazon or Ebay or somewhere similar and want to work out whether or not Hydro Flask ever made ombre bottles or if these are fakes.
Yes Hydro Flask has made ombre bottles at different times throughout the years. This is confirmed by Hydro Flask web posts. They always seem to be limited edition runs and they tend to sell out quickly.
What Are Ombre Hydro Flask?
Ombre simply means "having tones of color that shade into each other".
So when people talk about Ombre Hydro Flasks they are talking about Hydro Flasks that aren't just a single color but have 2 or maybe 3 different colors that shade into each other.
Proof Hydro Flask Made Ombre Bottles
I was putting together an article on every discontinued Hydro Flask color and ombre kept coming up. But some people seemed to be under the impression Hydro Flask never made ombre colors and the ones I were seeing were actually fakes.
So I did some research to find out for myself and found Facebook posts from Hydro Flask themselves talking about their ombre colors:
2019 Ombre Colors
Here you can see an announcement made by Hydro Flask on May 3rd, 2019 about their Shave Ice collection.
In this collection were 3 different Ombre hues each containing 3 colors:
Mai Tai
Blue Hawaii
Hawaiian Rainbow
The below Facebook video of a store staff member showing the "Coconut Rainbow" color as well as the "Hawaiian Rainbow" and the "Keiki Rainbow" which line up with the color combinations seen in the official Hydro Flask post but just with a different name.
2019 Wonder Series
In October 2019 Hydro Flask released the "Wonder Series" of bottles. They aren't quite ombre but they do have prints on them that make them kind of look Ombre.
There were 3 colors released:
See the full list of discontinued and limited edition Hydro Flask bottle colors
2018 Ombre Colors
I found a bunch of posts from 2018, not from Hydro Flask but from a bunch of other online stores showing the same 4 limited edition ombre color options from Hydro Flask
The above post used the hashtags #wildflower #sunset #timberline #waterfall
So I'm guessing this lines up with the 2017 announcement from Hydro Flask below about their ombre colors
2017 Ombre Colors
I also found a Facebook post from November 23rd, 2017 where they have previously released ombre bottles:
Hydro Flask was started in Bend, Oregon which is part of the Pacific Northwest of America (PNW).
These two colors were limited edition PNW collection bottles that came in three different two-tone hues:
Waterfall
Wildflower
Timberline
Looking at the posts above it seems like there was actually 4 different colors released and they were sold around May 2018.
Be Careful As Many Ombre Hydro Flasks Being Sold Are Fakes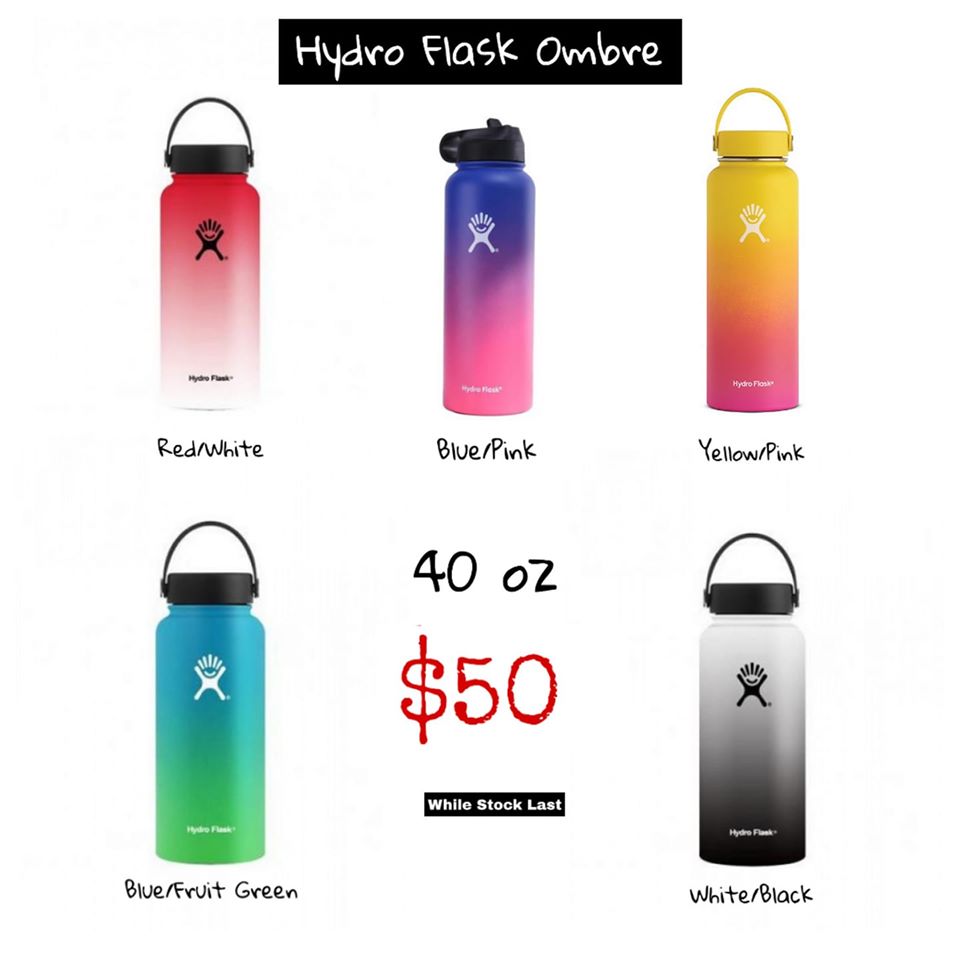 There are a bunch of different ombre Hydro Flasks that are being sold online on places like Facebook, Instagram, Ebay, Craigslist, Amazon etc that are actually fake Hydro Flasks and aren't genuine.
Buying a genuine Hydro Flask is really important for me because Hydro Flask is one of the only companies who manufacture their vacuum sealed bottles without using lead. More details on that in this article about if Hydro Flasks cause cancer.
Cheap imitations also tend to be more poorly made, using thinner metals and shoddy construction and more prone to breaking.
So if you're seeing ombre colors different to the ones I've mentioned above, and if they are selling them without the "limited edition" paper sleeve that goes over the outside of the bottle then be very careful.
I'll be doing an article very soon on how to spot a fake Hydro Flask so you can avoid the counterfeits and get yourself a genuine one.
So Yes, Hydro Flask Has Made Limited Edition Ombre Bottles
So yes Hydro Flask has made limited edition ombre bottles.
From my research it seems they have only ever made 8 ombre colored bottles. One in 2017 (sold in 2018) and one in the 2019.
Hydro Flask DID Make Limited Edition Hawaii Collection Bottles
I also wanted to know whether or not the Hawaii Collection bottles were real and I can confirm that they are.
Hydro Flask released the below post on their Facebook page in October 2019 announcing their Limited Edition Hawaii Collection which comes in 4 different colors/patterns:
Sea Foam
Coral
Tide
Red Dirt