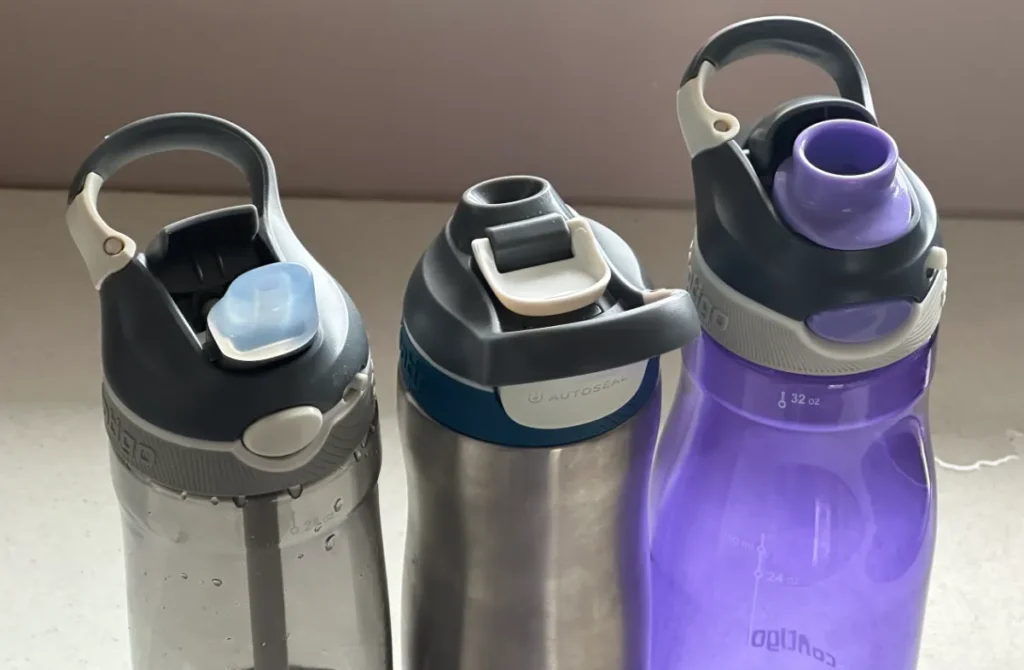 In the market for a new Contigo bottle or mug? If you're a Contigo fan like me, you'll know that the main difference between these bottles lies in the lids. Before making a final decision, it's a good idea to compare them so you buy a bottle that suits your needs.
Contigo uses advanced lid technology for their bottles and travel mugs. The Autospout is less messy for kids and while driving and the Autoseal won't leak in your bag or backpack.
The Contigo Snapseal has a ceramic lining and feels most like a coffee mug while the Thermalock keeps drinks hot and cold for longer, making it ideal for when you're on the go.
I love trying out different water bottles and travel mugs but when I invest in a new Contigo bottle or mug, I always compare the various lid technologies.
The table below compares the main differences between Contigo lids: 
Easiest to Drink From: Autospout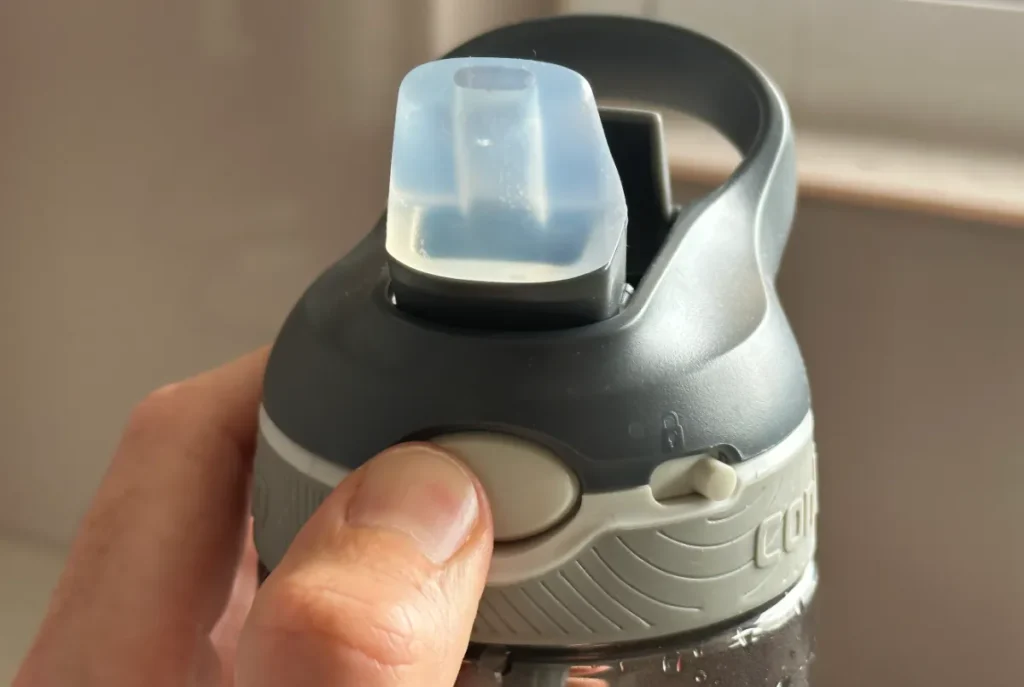 With its ergonomic mouth spout that pops up by pressing a single button, the Autospout is the easiest and less messy bottle to drink from.
If you drive a lot, you can reach for your Autoseal bottle and press the button to open it with your free hand so you don't have to take your eyes off the road. Drinking from the spout is also simple and there's very little risk of messing water over yourself.
I'm very happy with my kids using the Kids Autospout Bottles as they mess less and they also enjoy pressing the button to open it and the bottle's bright colors.  
Cleaning the lid is also easy and you throw it on the top rack of your dishwasher. However, you'll need to take it apart for a more thorough cleaning (to get rid of hidden mold and bacteria) and this guide shows you how it's done. 
Best for Hot or Cold Drinks on the Go: Thermalock
Together with your Contigo travel mug's double wall thermal insulation, the Thermalock lid keeps your drinks hot for a maximum of 13 hours and ice cold for a whopping 30 hours.
I like using a large Thermalock bottle when I'm going on a long hike because the ice cold water is so refreshing. This lid technology is also great for road trips or hiking in cooler weather when hot coffee or cocoa is great for warming up. 
Not all the Thermalock lids come with a tether to the mug but I like this feature because it makes me less likely to lose the lid.
Unfortunately, the tether makes it more challenging when you want to give the lid a deep clean but the guide mentioned above describes how easy it is to detach it. 
Best for Working Out: Autopop
If you like working out intensely in the gym or get really thirsty during hikes (like me), you probably want to chug down as much water as possible without wasting time on a low-flow spout.
In this case, the Autopop lid is a fantastic choice because all you need to do is press the button and the lid pops up to reveal a decent sized opening for fast hydration.
It also has a foldable handle that you can attach to your bag with a carabiner clip or loop over a treadmill handle. 
The lid is also leak proof so you don't have to worry about spills in your bag or backpack. In fact, the only time Contigo bottle lids leak is when there's an issue with one of the parts or you didn't secure the lid properly. 
Best for Your Bag: Autoseal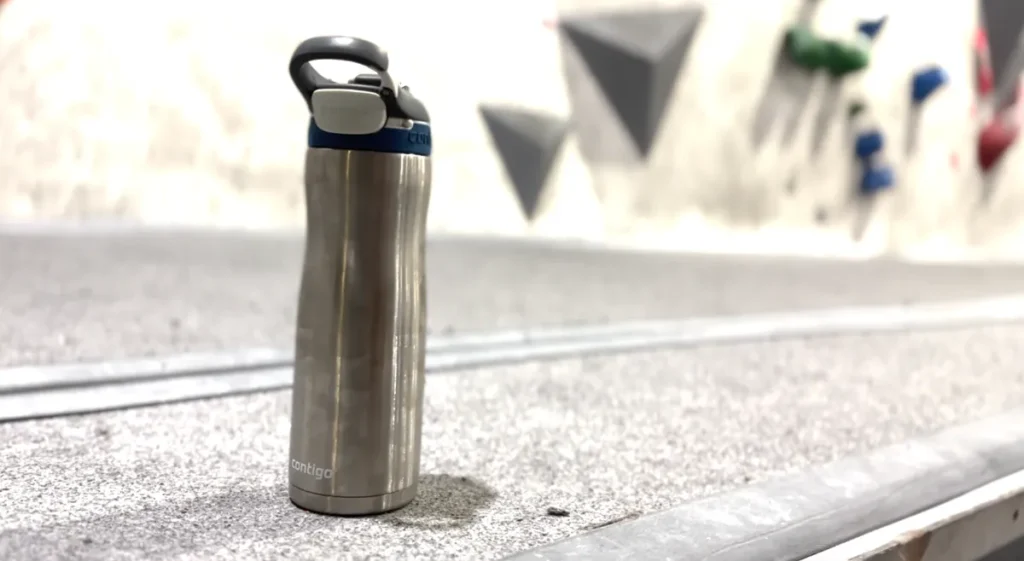 Any Contigo bottle has a lid that is leak-proof but the Autoseal lid takes it to the next level, making it spill-proof as well. This can give you added peace of mind if you like to store your bottle in your backpack or handbag that there will be no unwanted leaks.
If you have a stainless steel Autoseal bottle, the lid technology helps the contents stay cold for up to 28 hours making it another great option for long outdoor activities.
The lid is top dishwasher rack safe but if you want to deep clean it, you'll need to dismantle it. 
Most Like an Actual Coffee Mug: Snapseal
I don't know about you but coffee hits differently for me in a travel mug (and not in a good way). Sometimes, I need to bring coffee with me on the go and this is where the Contigo Snapseal saves the day by feeling more like a coffee mug.
This lid technology ensures that your hot drink stays hot for up to 6 hours and 12 hours if cold. It's also leakproof when closed so you can safely put it in your bag or just leave it in your car's cupholder.
This means that it's better suited for work, short commutes or short hikes.