When I fly, I like to take my own water bottle because I find the cabin air very dehydrating and I don't like wasting money buying disposable water bottles. I love my Yeti Rambler bottle and before I left on vacation, I wondered whether I could take it in my hand luggage because it's insulated. 
Are Yeti bottles allowed on planes and does the cabin air pressure affect them in any way?
Yeti bottles are allowed on planes. Although the TSA has a 3.4 fl oz/100ml liquid limit per container for hand luggage, this doesn't apply to reusable bottles, like Yetis. Your Yeti bottle must be empty when going through security so they can make sure it doesn't contain dangerous substances. You'll also need to remove the lid. 
Some countries, like Australia, allow you to take full bottles of water through airport security and onto the plane when you are traveling domestically. However, this is not the case for the USA and your Yeti bottle will need to be empty.
Different countries will have different rules for domestic travel – but the Yeti bottle itself is not the issue. Just the liquid inside it.
However, once you're through airport security/customs you can then fill up your Yeti bottle with water before you get on the plane. Many airports have water refill stations with cold water and cabin staff on the airplane are also able to fill up your bottle for you.
Because your Yeti bottle is vacuum insulated it'll keep the water cold for the entire flight.
Is It Safe To Travel With a Yeti Bottle? Will It Break?
The Yeti bottle itself is not negatively affected by the decreased cabin pressure when flying and theres no risk of damaging the bottle when flying.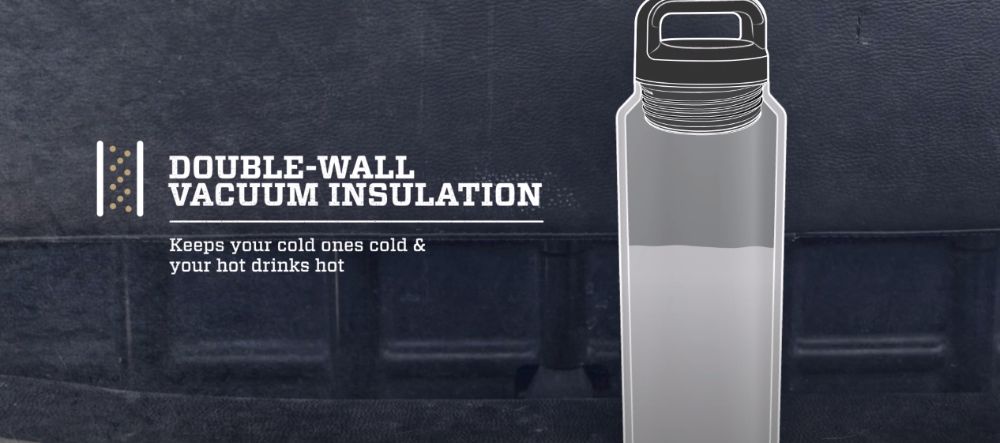 Yeti Rambler bottles are vacuum insulated. This means they have 2 walls made of stainless steel and in between these walls they suck out the air to create a vacuum.
Heat really struggles to pass through a vacuum and so this is what keeps your bottle insulated and keeps your drinks ice cold or piping hot for hours at a time.
It's normal to be worried about potential increase of pressure when flying as you are often not allowed to take aerosol cans for this very reason.
However, the vacuum inside a Yeti bottle is a negative pressure – it has less pressure than the outside atmosphere.
So when you fly and experience decreased cabin pressure there is actually less pressure on the vacuum insulation of a Yeti bottle due to decrease atmospheric pressure.
Long story short: Your vacuum insulation likes the decreased pressure of the airplane and it won't explode.
However, the drink inside your Yeti bottle (if you fill it up after getting through security) can increase in pressure when you fly. This can make it slightly difficult to open the lid when you're on the plane and flying at altitude.
This is because increased pressure inside your bottle pushes up on the lid, creating more friction. Don't worry though, your Yeti bottle is super strong and won't explode from this pressure and there are a variety of tips you can use to open a stuck Yeti lid if you're having trouble.
Can You Take a Yeti Bottle On a Plane?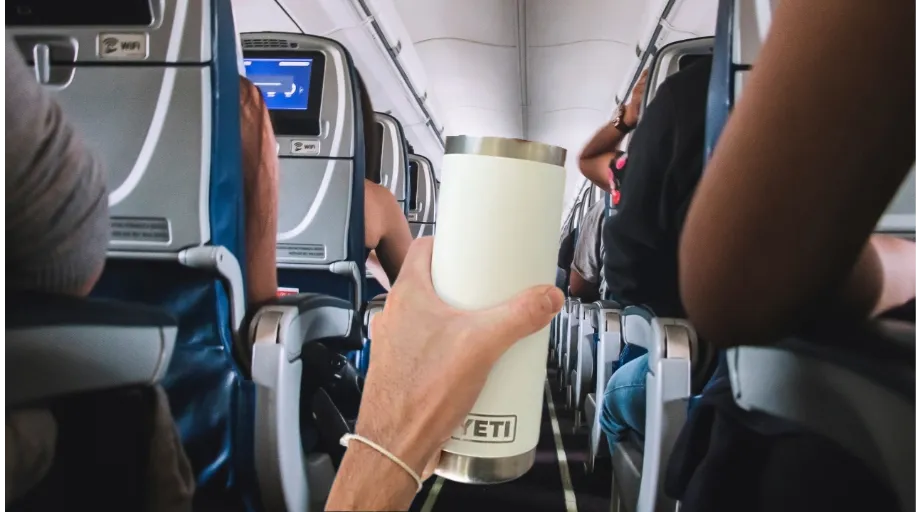 You can take a Yeti bottle on a plane but it must be empty when you go through security.
I actually recommend taking a Yeti bottle (or similar) on a plane because you can fill it up after security, and on the plane. Bottled water at the airport is also very expensive, and you're bound to want water at some point. 
Yeti Rambler owners are often surprised that these bottles are allowed on the plane because they have double-walled stainless steel vacuum insulation. However, as long as the bottle is empty, TSA can scan it properly and there shouldn't be any issue.
This can be annoying, especially if you were in a rush and were planning on drinking your coffee at the boarding gate.
Yeti is a well-known water bottle brand and most security agents know how they're constructed and look on the scanner and don't have an issue with them.  
Although Yeti Yonder bottles are made from transparent plastic and you can see what's inside them, they still need to be empty. 
Once you're through security, you can fill up your Yeti at a water fountain (most airports have these near the toilets). I always make sure mine's filled up just before I board as well.
If you're like me and fussy about the water you drink, you may not like the taste of the water from the airport's fountains. A hack I discovered is to carry a few Propel Powder Packets from Amazon in my hand luggage.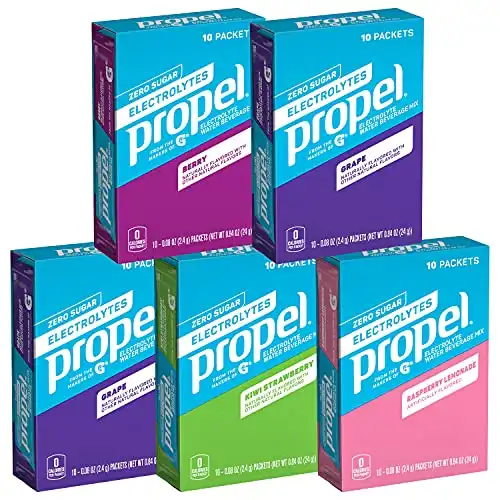 These flavor the water nicely but are sugar free and have added vitamins and electrolytes to give you a boost and prevent dehydration. Also, Yeti state that it's safe to use soda and other flavored drinks in their bottles.
If drinks are included on the flight, I normally ask the cabin crew to fill my Yeti bottle so I can always have water available for my kids if they need it.
Just be careful when you open your Yeti bottle on the plane because the changing pressure might cause a little water to spray in your face when you open it.
Can You Take a Yeti In Your Checked Luggage?
You can take a Yeti in your checked luggage but I recommend you don't leave any liquid inside.
Yeti bottles are leak-proof and should be okay in your luggage if they have liquid but with the pressure changes during flying there's a tiny risk of leakage, especially if you fill it to the brim.
Yeti Rambler tumblers are only leak resistant so they'll definitely leak in your suitcase. Not nice.