Yeti has numerous awesome products ranging from dog bowls to outdoor chairs and coolers. Yeti incorporates both aluminum and stainless steel in their products. Some Yeti products are made of aluminum and include no stainless steel.
Other Yeti products contain stainless steel but no aluminum. Some products contain both aluminum and stainless steel.
All Yeti Rambler tumblers, bottles and other insulated products are made with 18/8 stainless steel – NOT aluminum. The Yeti Hondo Base camp chair is the only Yeti product made primarily with aluminum.
Some Yeti Products That Are Made With Stainless Steel
Most of the Yeti catalogue is predominantly made from 18/8 kitchen-grade stainless steel. Here are some popular products from Yeti that fall in the stainless steel category.
Yeti Ramblers and Yeti Tumblers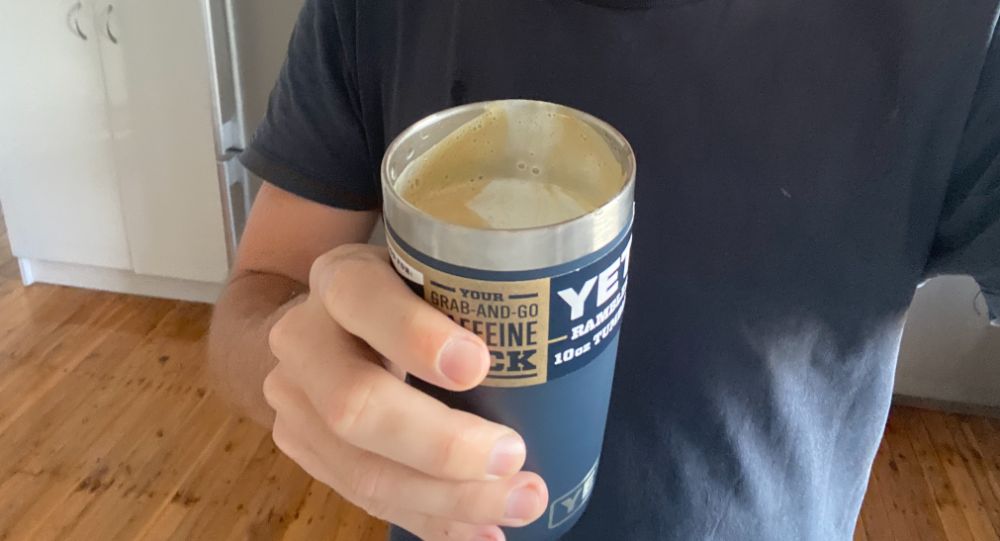 If you're asking whether or not your Yeti is stainless steel or aluminum chances are you've got a tumbler or a bottle.
While soda cans are usually made with aluminum this requires a plastic coating so the metal doesn't react with the drink. Yeti Rambler products are made with 18/8 stainless steel because not only is it extremely durable but it's also non-corrosive and so the metal will not react with your drinks.
The lineups of the Yeti Rambler and Yeti tumbler are both made from 18/8 kitchen-grade stainless steel. Both families of Yeti are composed of stainless steel, great insulation, and a no-sweat design.
I've done a full write up on whether or not you can put carbonated beverages in a Yeti for more details.
See the latest prices of Yeti Tumblers at Yeti.com
(or compare to prices of Yeti Tumblers at Amazon)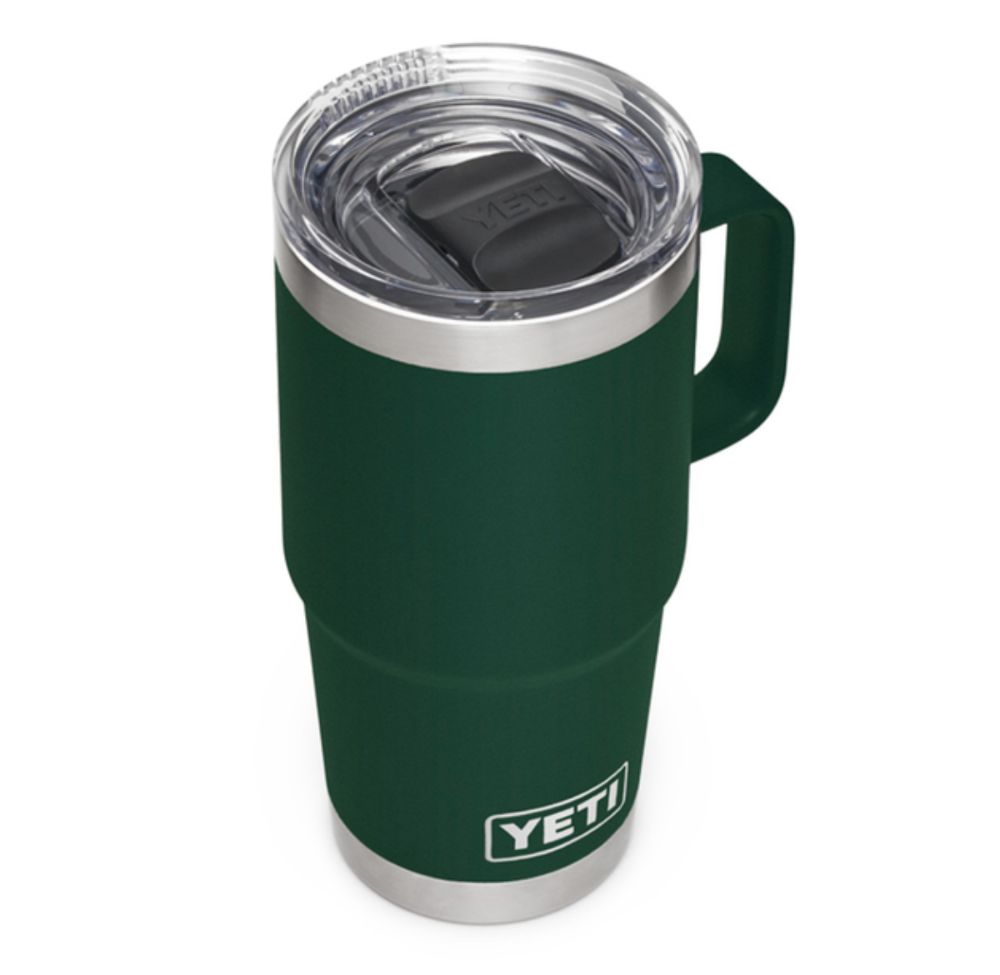 Yeti Rambler Can Insulators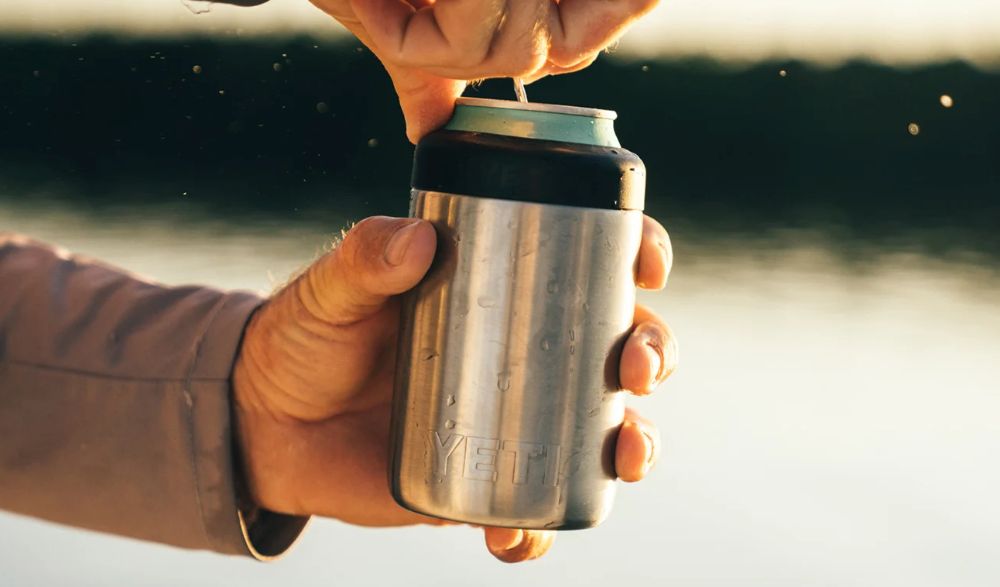 All three of the Yeti Rambler can insulators are fabricated from 18/8 kitchen-grade stainless steel.
Each one is just as awesome as the other!
The Yeti insulators are: Rambler Colster Can Insulator (12 ounces), Rambler Colster Slim Can Insulator (12 ounces), and the Rambler Colster Tall Can Insulator (16 ounces).
Yeti Boomer Dog Bowls

The Boomer dog bowls from Yeti are made from stainless steel. Both the Boomer 4 and the Boomer 8 are made from 18/8 kitchen-grade stainless steel.
However, while these are double layered for strength and some insulation these down bowls are NOT vacuum insulated like the Yeti tumblers and bottles.
Read my full Yeti Boomer Dog Bowl Review
Yeti V Series Hard Cooler

The Yeti V Series is the brand new cooler from Yeti that uses a combination of foam insulation and vacuum insulation (like used in the Rambler tumblers and bottles).
The Yeti Series Hard Cooler is made from the same kitchen-grade stainless steel that is used for the Ramblers, Tumblers, and Dog Bowls.
The Yeti V Series cooler is CRAZY expensive. But it's also super sexy and I absolutely love it.
See just how expensive the Yeti V Series cooler is at Yeti.com
(or compare to the price of Yeti V Series cooler at Amazon)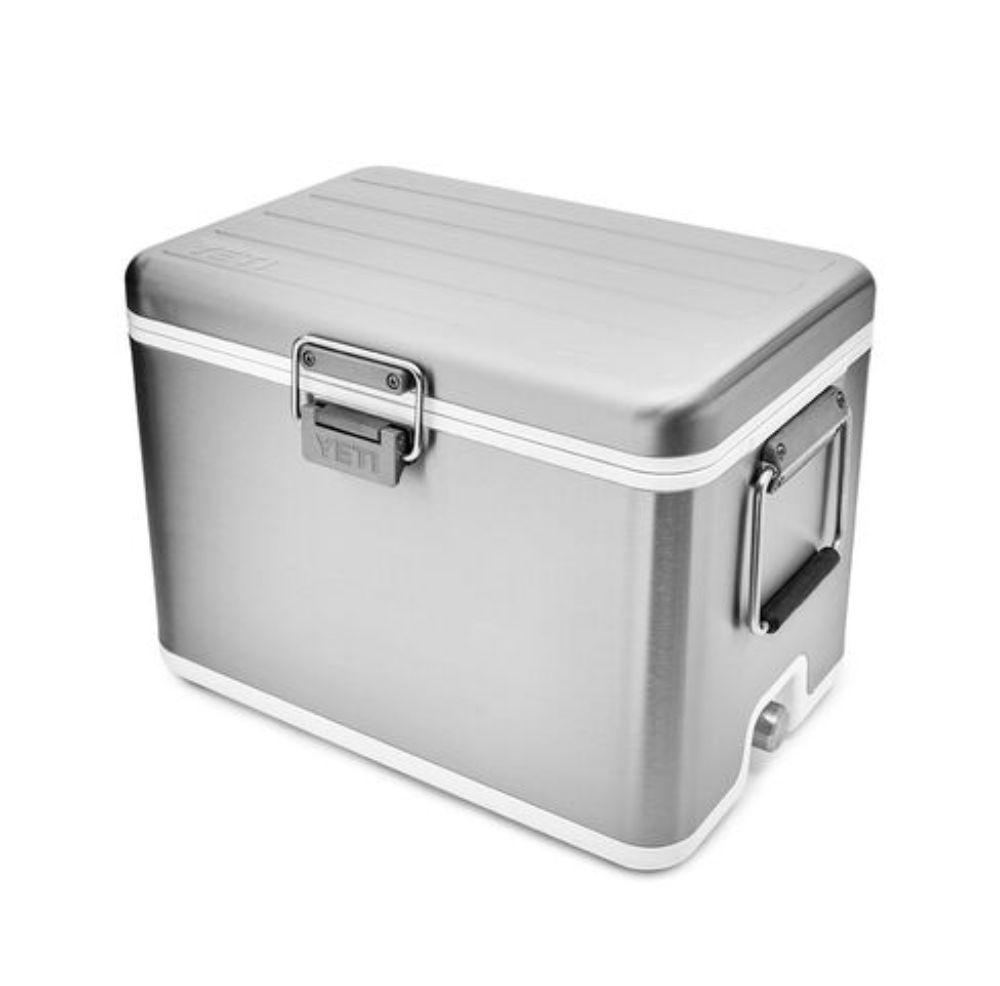 Yeti Locking Brackets

Yeti uses stainless steel to fabricate their locking brackets. These brackets can be used with the Tundra Anchorpoint Tie-Down Slots.
You can use many different kinds of locks with this as well. The locking bracket is ideal to keep your Yeti safe and secure in the back of your truck.
I've written a full article on the best locking brackets for Yeti coolers so check that out if you want to keep your Yeti cooler safe and sound.
T-Rex Lid Latches and Yeti Coolers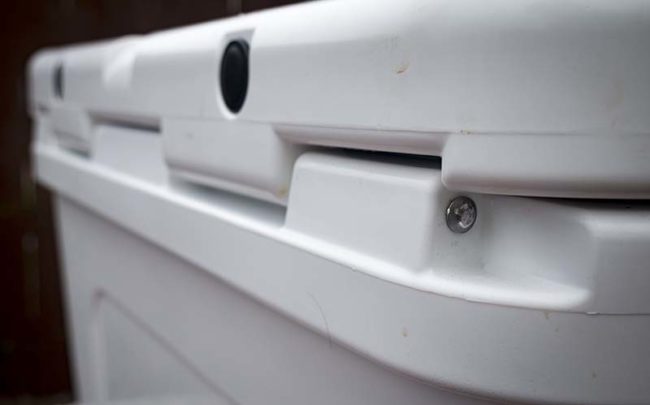 Some Yeti Coolers incorporate both aluminum and stainless steel. These are the same latches that are used to secure the hoods on ATVs.
They're also used on the Yeti Neverfail. The hinge design integrates rust-proof aluminum rods that are fabricated into the lid. You can't break these handles unless you are doing something with your cooler you shouldn't be doing.
Difference Between Stainless Steel and Aluminum
Stainless steel is stronger than aluminum and it is also more resistant to corrosion.
This is one reason why stainless steel is predominantly used to ensure durability and longevity in the products.
Yeti Products With Aluminum
While most Yeti products are stainless steel, some are made from aluminum.
Hondo Base Camp Chair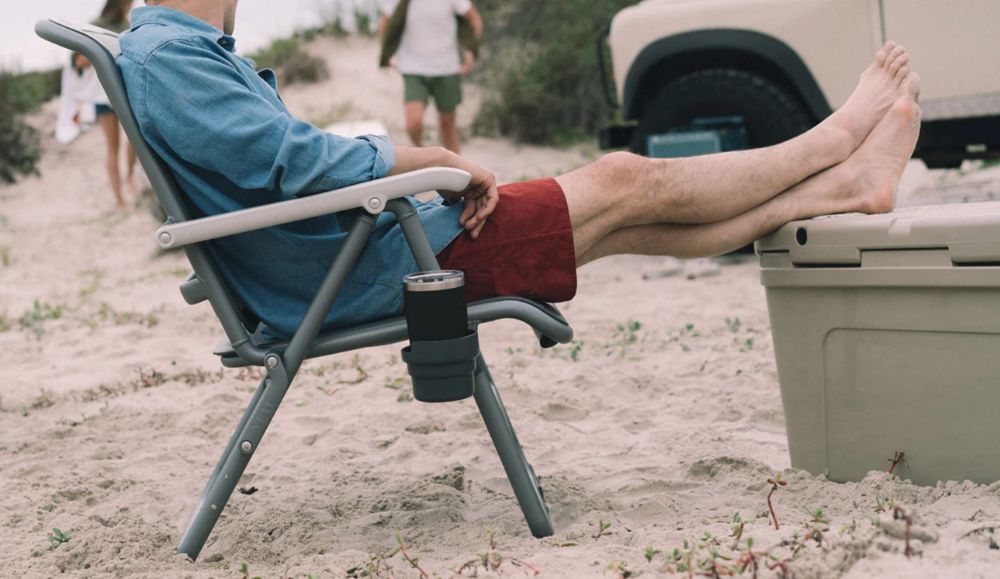 We have all sat on a flimsy chair while we were camping. It's quite annoying, isn't it? This is why the people at Yeti decided to make a sturdy outdoor chair that lasts for more than just one season.
The Hondo Base Camp Chair has a double-barrel frame. It has two layers of age-hardened aluminum alloy to give the chair its strength. The durability of the aluminum in this chair allows you to stay seated until any rain puts the fire out.