Hydro Flask make fun colored water bottles that can keep drinks cold for 24+ hours and hot for 12+ hours. They are the leader in stainless steel insulated water bottles. But are Hydro Flasks ethically made and what steps does the company take to ensure ethical labor practices?
Hydro Flasks are manufactured in China and the company works closely with their factories and do regular inspections to ensure ethical labor practices. They were also the first company to remove lead from their manufacturing process.
I am not a Hydro Flask insider and I don't know which particular Chinese company makes Hydro Flasks, but I wanted to do some research to see if Hydro Flasks are ethically made as we always need to be careful as consumers.
I've previously written an article on where Hydro Flasks are made and discovered they were made in China, but was unable to find the precise manufacturer. No Hydro Flasks are made in the USA, which would obviously give us some more assurance of quality and ethical labor practices.
How Does Hydro Flask Ensure Ethical Practices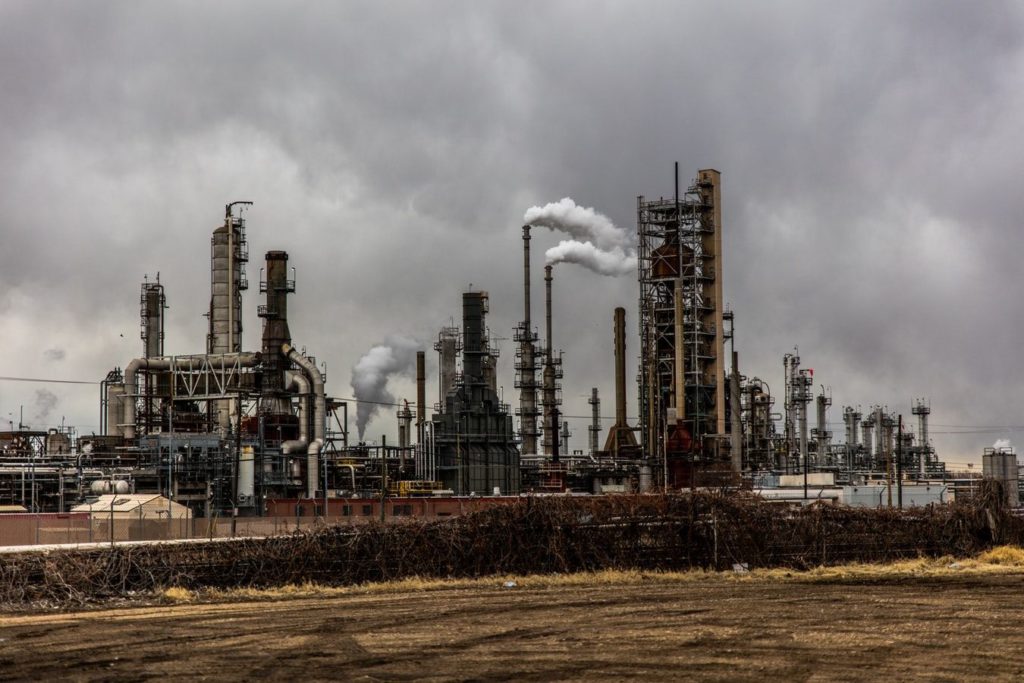 According to the research I was able to do and the responses I found from Hydro Flask they do the following things to ensure that their products are made ethically:
Require all their factories to work ethically, fairly and ensure workers are treated with respect
Work closely with their factories on China on a regular basis
Visit and inspect the factories multiple times per year
Have long term working relationships with companies they trust
Was the first company to remove lead from their manufacturing process, decreasing risks to workers
At the end of the day there is no underlying proof that Hydro Flask bottles are made ethically. No pictures of their factories, no first hand accounts from the workers in those factories.
They aren't made in the USA so customers can't do a walk through tour of their factory unless you want to go to China, and even then they are likely secretive of which manufacturers they use.
We have to trust what the company says and trust what the manufacturers say to them.
What Does Hydro Flask Say About Ethical Labor Practices In Their Factories?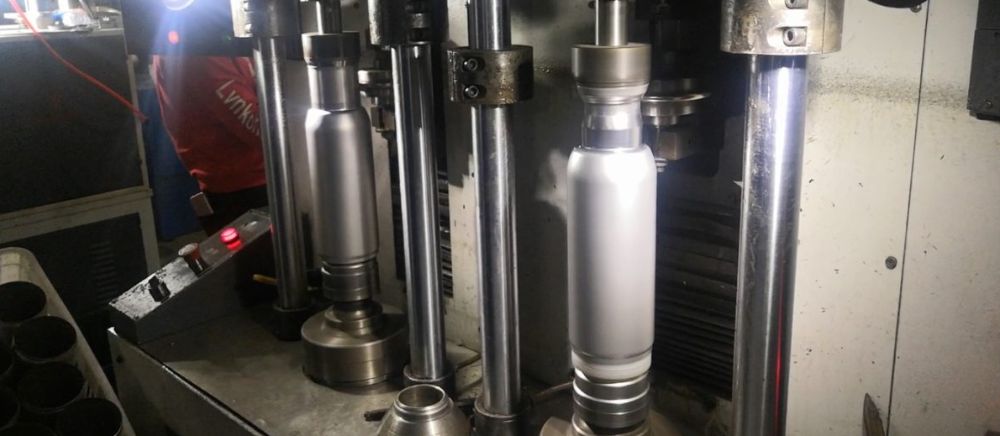 In May 2015 this question was asked to Hydro Flask about how they can guarantee ethical labor practices given China's government doesn't. They also mentioned how checking in with the factory a few times a year doesn't count because the factories could just make things look good for the inspection.
Hydro Flask responded with what I think was a very decent answer.
Hi, Cari – Thanks for your feedback. We work very closely with our factories in China are there much more frequently than a few times per year. Our engineers, designers and operations team are constantly going back and forth to work with our factories. Through these long-term working relationships, we know and trust our factories and approve of the labor conditions there. We understand China's reputation, and we would love to manufacture in the U.S., but there is simply not the manufacturing infrastructure here to make that possible.
There was also a question posted on Amazon where someone asked about where Hydro Flasks were made.
Someone from Tall Ridge (the company with exclusive rights to sell Hydro Flask products on Amazon) answered with this response:
The Hydro Flask company is located in Bend, Oregon, however, Hydro Flasks are made in China. Hydro Flask requires each of their factories to operate ethically, fairly, and to treat all of their employees with the utmost respect and dignity. To that end, their management team makes regular quality assurance visits to the factories in Asia to ensure that their high standards are achieved. In addition, they are constantly looking for opportunities to improve and grow their fair labor program to influence both change and knowledge. They work hard to make sure you receive only the highest quality stainless steel products that are built with the fairness, care, and dignity that can only come from someone proud to be a member of their extended family.
Does Hydro Flask Donate Profits To Charity?

Hydro Flask has a charitable arm called "Parks For All" where they donate money to charitable organization which focus on maintaining and restoring public parks so everyone can enjoy them.
On their Parks For All page they state:
Our goal is to support non-profit organizations focused on building, maintaining, restoring, and providing better access to parks. Since 2017, we have been doing just that.
What Percentage of Profits Do Hydro Flask Give To Charity?
Hydro Flask are a massive company with revenues likely in the hundreds of millions. But what percentage of their revenue or profits does Hydro Flask give to charity?
The answer is: not a lot
Unfortunately because they are owned by a huge public company (Helen of Troy) you can't directly see total Hydro Flask sales as they are mixed in with brands like OXO and other brands the company owns.
But given they are the leading insulated water bottle brand and seem to be growing every single year we can assume that their annual revenues are in the hundreds of millions.
Profit would be a different story as selling primarily through stores and wholesale channels their margins would be big, but not crazy huge.
According to their Parks for All page at the time of writing this article the company has donated $1.5 million to charities and 26,043 water bottles. Assuming an average retail price of $30-$40 per water bottle this equates to another $0.7-$1 million in retail value.
This means in the 3 years from 2017-2019 Hydro Flask donated around $2-2.5 million to charities.
Given their annual revenues are likely in the hundreds of millions this means the percentage of revenue they give to charity is likely less than 1%, though I obviously can't confirm this exactly.
Why Aren't Hydro Flasks Made Ethically In The USA?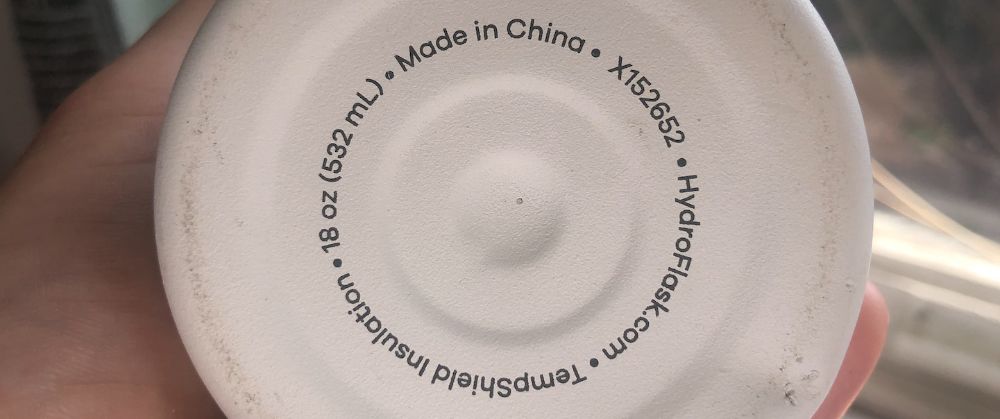 The easiest way Hydro Flask could ensure their products are made ethically is to own their own factories and machinery and hire their own workers to work in those factories.
They would then have direct control over the labor conditions as well as what materials and chemicals are used in the manufacturing process and how the carbon and chemical output is managed.
So why don't Hydro Flask made their products in the USA?
The truth is no vacuum insulated stainless steel bottles are made in the USA, almost all of them are manufactured in China.
There are no companies in the USA that have the machinery required to create the vacuum seal and to manufacture the bottles in bulk. There is also a high chance the more expensive labor in the USA would eat into company profits and push up the already high prices of these water bottles.
Even companies that pride themselves on their products being "made in the USA" get their bottles from China. ORCA who manufacture coolers in the USA import their bottles from China and then paint them in the USA.
So until a company sets themselves up to be able to manufacture vacuum insulated bottles locally in the USA it seems that Hydro Flask bottles will continue to be made overseas.
See the latest price of Hydro Flask bottles at Amazon