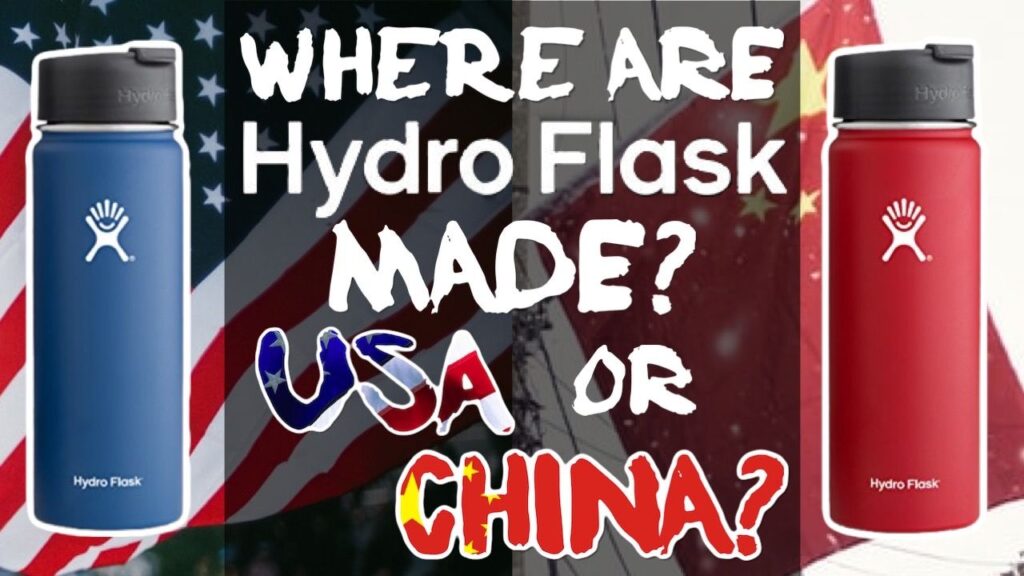 Are Hydro Flask bottles made in China, the USA or overseas on some other country? Also how does their manufacturing location affect their quality and where are other brands made?
Hydro Flask bottles are completely made in China. They work with the largest steel bottle manufacturer in the country and use a proprietary sealant called "TempShield" which removes the use of lead from the manufacturing process.
Hydro Flask have stated that around 2014 they moved on from their first manufacturer and approached the largest steel bottle manufacturer in China. This manufacturer was excited to work with Hydro Flask because of their innovation and what they were doing for the environment.
I assume that the company continues to work with this major manufacturer today, though I couldn't find any information on exactly what Chinese company manufactures the Hydro Flask bottles.
See the latest prices of Hydro Flask bottles at Amazon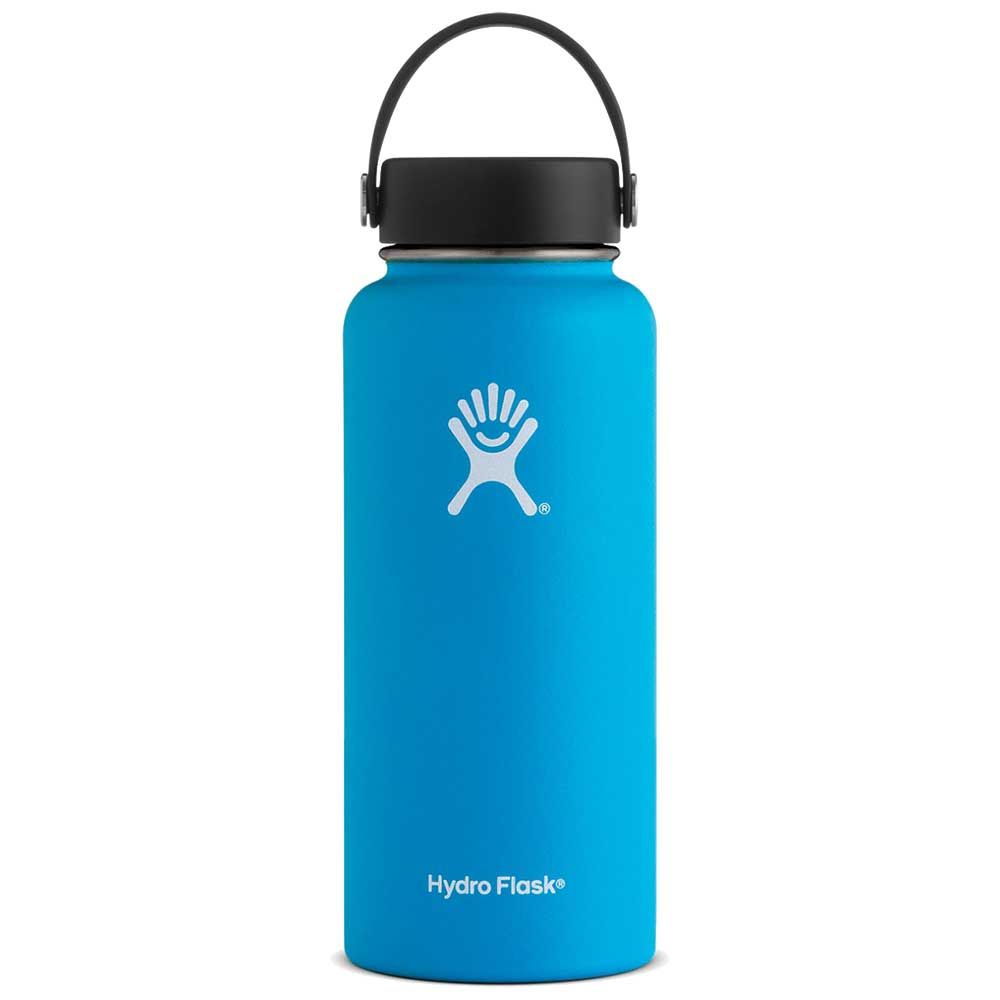 Are All Hydro Flasks Made In China?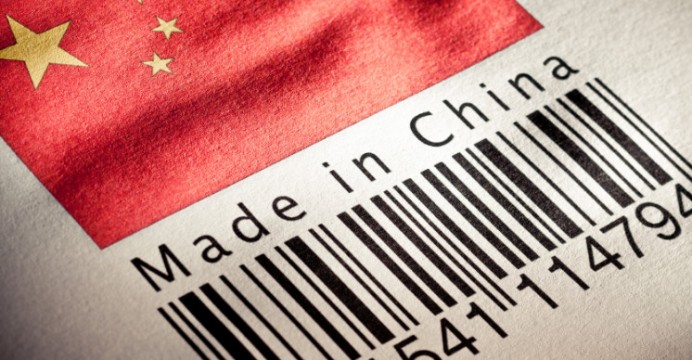 From all my research, all Hydro Flasks marketing materials as well as what is printed on the bottles it appears that 100% of Hydro Flask bottles are made in China.
This article the CEO talks about working with the largest steel bottle manufacturer in China.
What The Bottle Says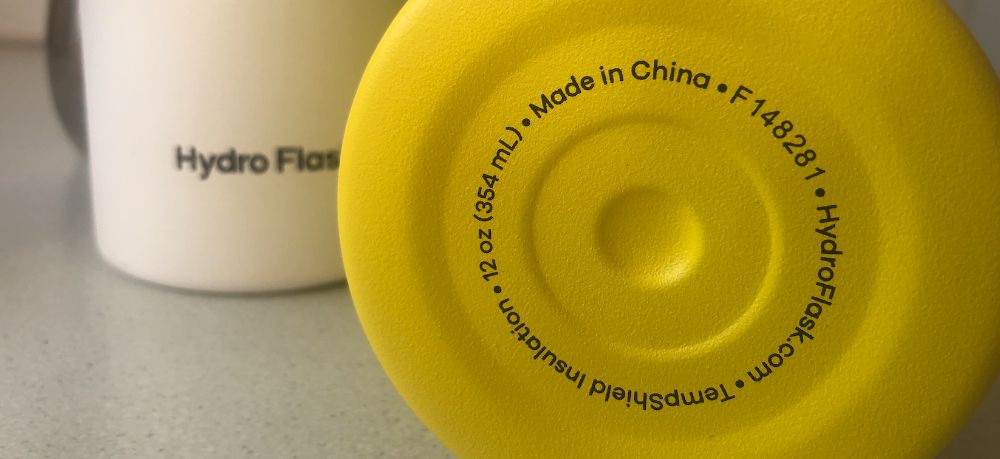 I own 2 Hydro Flask bottles that I bought in 2020 – I've got the 18 oz standard lid as well as the 12 oz kid's bottle.
On the bottom of both these bottles it says quite clearly "Made in China"
What Their Website Says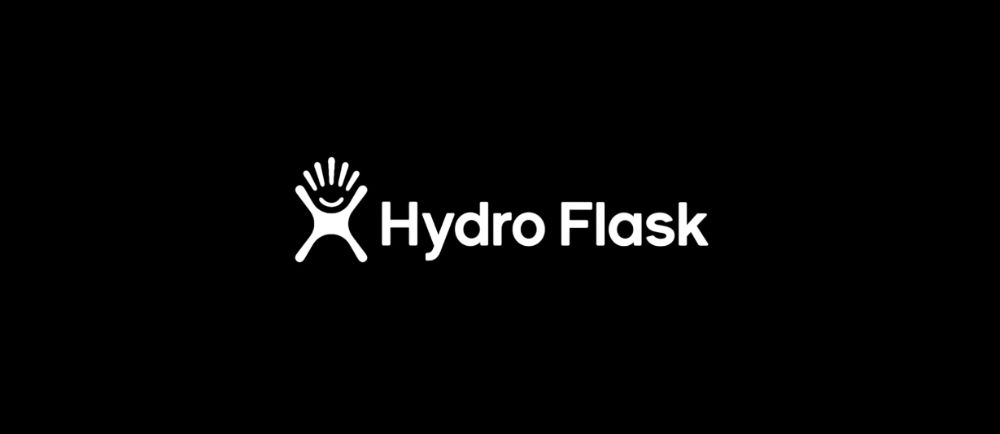 Hydro Flask don't actually state on their website where their bottles are made. The intentionally avoid answering this question.
Searching through their site as well as using Google to search the deeper pages of the Hydro Flask website made no reference to their bottles being made in China.
Most pages talk about the bottles and technology behind it but fail to talk about where they are made
Their innovation page says that "Hydro Flask has its own dedicated ovens to ensure stringent control over the entire production process" which lines up with the Inc article where they do mention that their bottles are made in China.
What They Say on Facebook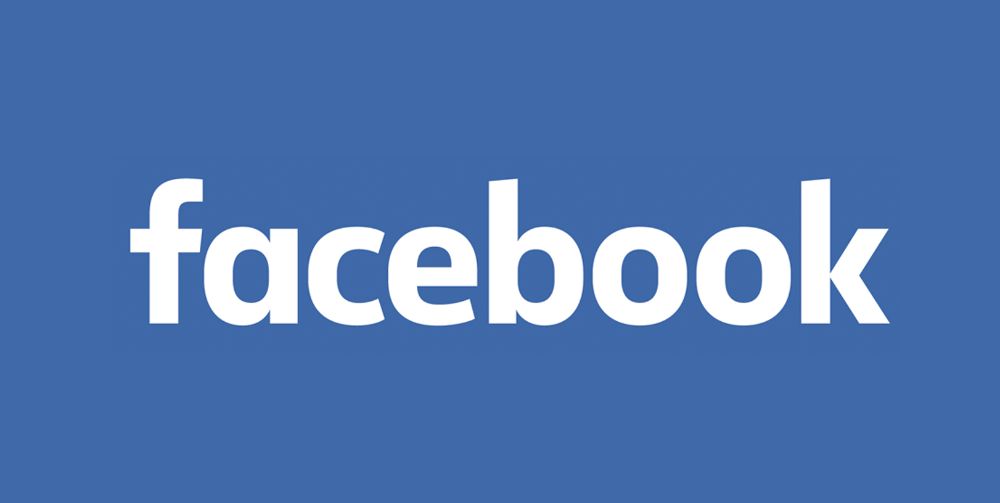 In March, 2013 a customer made a complaint to Hydro Flask about them not printing on their bottles that they are made in China.
Hydro Flask then replied and it says a lot about where their products are made. Hydro Flask are actually quite forthcoming about it:
They say in this post:
Hydro Flask: Like the large majority of stainless steel bottles, Hydro Flask bottles are made in China. We take GREAT care to ensure that the factories we work with are not only up to American standards, but exceed them. Multiple times per year, Hydro Flask management visits each factory in person to make sure that fair labor and ethical business standards are met by the manufacturer. Additionally, each factory receives third-party audits throughout the year to further ensure these standards and practices are met.

Along with ethical business standards, Hydro Flask takes a multitude of steps to ensure the quality of our products. Each and every Hydro Flask undergoes material and safety testing so that we deliver only the best possible products to our customers. We work diligently and closely with our suppliers each day and ensure that products are meeting all quality and facility standards.

If you have any questions over our relationship with our suppliers in China, our product quality testing or how we monitor any of the above, please contact us and we¹d be happy to talk. We have great relationships with our suppliers and strive to be not only a fair company, but also a transparent one.
What Their Printed Marketing Says

I've got some printed materials left over from when I bought my Hydro Flasks and I couldn't find anything at all on there about where the product was made.
Are Some Hydro Flasks Made in Colombia?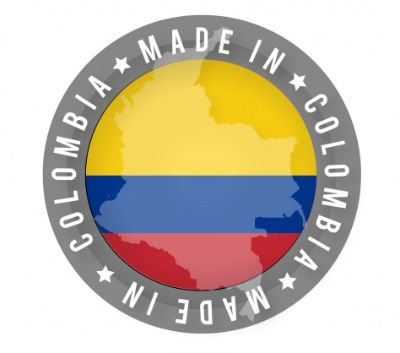 I have seen some people on Amazon asking if some Hydro Flasks are made in Colombia or other countries. The simple answer to this is no, because all Hydro Flasks are made in China.
If your Hydro Flask bottle states otherwise then it is likely a fake.
Can You Get Hydro Flasks Made In The USA?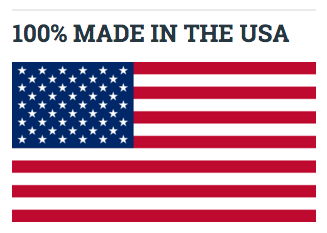 Unfortunately no, you cannot get and Hydro Flasks that are made locally in the USA.
As far as I am aware and as far as my research has taken me there are no double walled vacuum insulated stainless steel bottle manufacturers in the USA. Not a single one!
Why Are Hydro Flasks Made in China?
Hydro Flasks, along with basically every other stainless steel flask, are made in China mainly due to cost of production as well as the ability to scale.
China has all the resources to produce large quantities of stainless steel as well as the resources and labor to turn these into stainless steel bottles.
It seems there are no factories in the USA that have the ability to produce vacuum insulated stainless steel bottles.
KingStar (a Chinese water bottle manufacture) state on their about page that they have:
Over 500 employees
Over 30,000 square meters of factory space
38 experienced enginners on staff
That's a pretty big operation.
Which Chinese Company Manufactures Hydro Flasks
There are no resources out there to let us know which manufacturing company in particular make the Hydro Flask bottles.
The only reference point I could find was in the Inc article where the CEO at the time talks about working with China's largest steel bottle manufacturer. But they don't say who this is.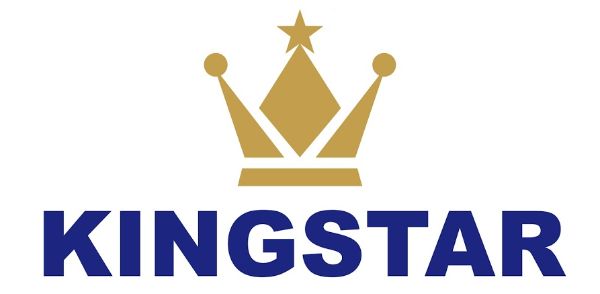 After doing some research KingStar came up as a potential candidate for manufacturing Hydro Flasks, at least in the early days.
They state on this page:
"With the support of KingStar, one of our clients in the US has shipped from a few hundred in a single month to more than 600,000 in a single month."
Could this be referring to Hydro Flask? This is definitely a possibility, but I'm not sure.
They do have a Hydro Flask category and a lot of their products look very similar to Hydro Flasks.
Have Hydro Flasks Always Been Made in China?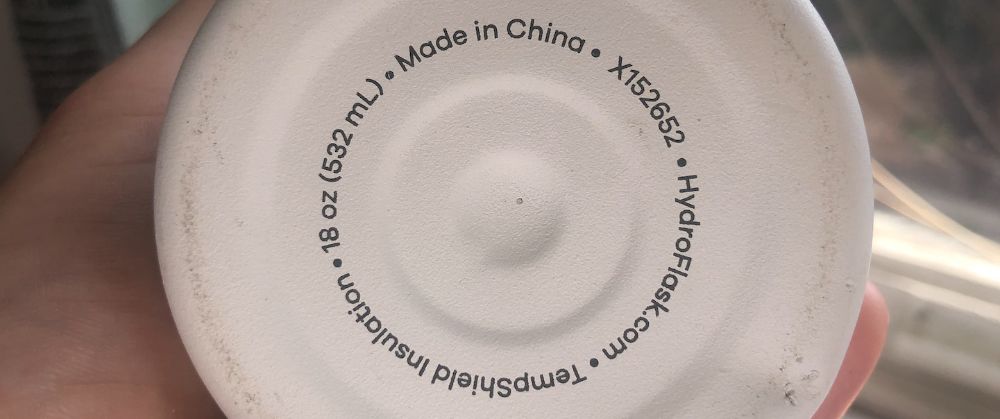 Ever since the company began back in 2009, Hydro Flask water bottles have been made in China and then imported into the US and now all over the world.
This article I wrote on the story of Hydro Flask highlights how the couple that started the company moved to Oregon and had their first shipment of 1,500 water bottles coming from China.
The couple specifically moved from Hawaii where they lived to mainland USA because the extra shipping costs to ship to Hawaii and then ship back to the US would have be prohibitive in making a profit and growing to company.
So yes it appears Hydro Flask bottles have always been made in China.
Beware Fake Hydro Flasks (Also Made in China)
There are a lot of different companies out there selling fake Hydro Flasks and pretending they are real.
These fake ones are not as good quality and don't use the same proprietary technology that Hydro Flask uses to seal their bottles. Fake bottles may contain trace amounts of lead.
Check out the below YouTube video on someone opening a fake Hydro Flask. The packaging is terrible, the color is off and the bottle smells bad. Click here to learn what to do if your bottle smells bad.
You can also see all these listings on sites like Alibaba and Made-In-China that show you can buy fake looking Hydro Flasks for as little as $5
What Brands of Stainless Steel Water Bottles ARE Made In The USA?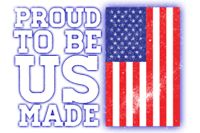 So I tried to search high and low for a brand that actually manufacturers their vacuum insulated stainless steel bottles in the USA and I COULDN'T FIND A SINGLE ONE!
This would be a huge selling point and I'm sure a lot of people would love to buy these but they just don't seem to exist.
Clear and Well talk in this article that they can't seem to find any made in the USA, and that it all leads back to China. Bulletin bottle states that they don't sell stainless steel bottles made in the USA because they just don't exist.
I previously thought I had seen a YouTube video where the company ORCA (which is a competitor to Yeti) made their insulated stainless steel tumblers and bottles in the USA but when I did my research I found that they import them from China and just powder coat them in the USA.
This product listing says "ORCA, Made In China Powder Coated in USA"
So it seems no vacuum sealed insulated stainless steel water bottles are made in the USA
See the latest prices of Hydro Flask Bottles at Amazon