32 oz water bottles are a great size to encourage you to drink lots of water. They are large enough that you don't have to worry about constant refills but small enough to carry with you throughout the day.
Unfortunately, most 32 oz water bottles have one major flaw – they don't fit in cup holders!
This means you can't put your water bottle in a cup holder in your car, at the movies or in the lecture hall at college. Instead you've got to let it roll around on the floor, put it in your bag or straddle it between your legs so it doesn't go flying when you slam on the brakes.
Luckily there are a few good 32+ oz water bottles that fit in a cup holder.
Insulated Stainless Steel Bottle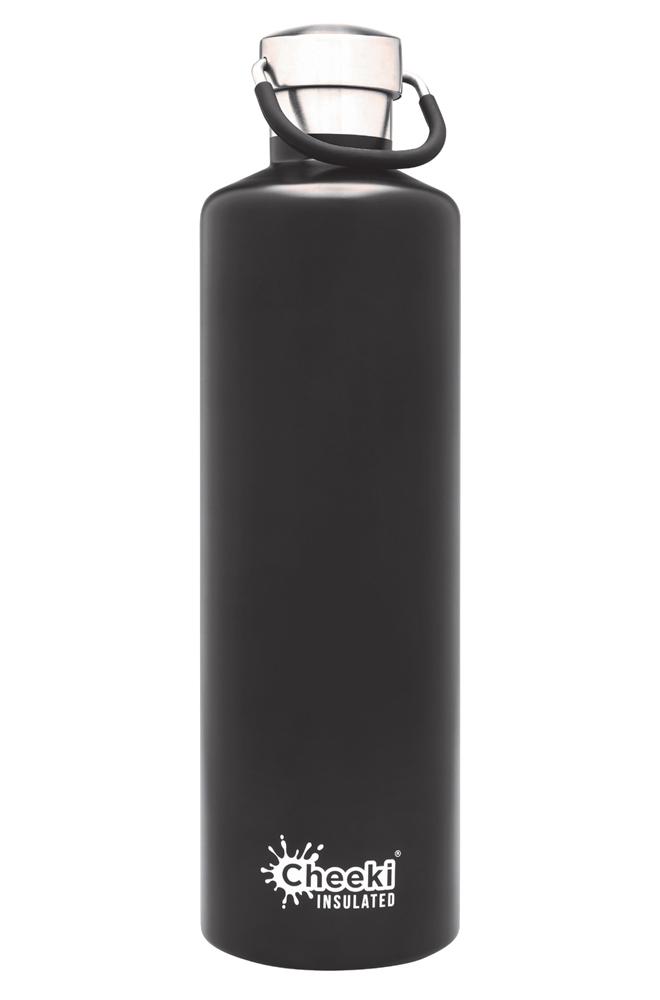 Cheeki 1L Single Wall Stainless Steel bottle
Capacity: 34 oz
Price: See at Amazon
Plastic Bottle

Gatorade Squeeze Water Bottle
Capacity: 32 oz
Price: See at Amazon
See Through Plastic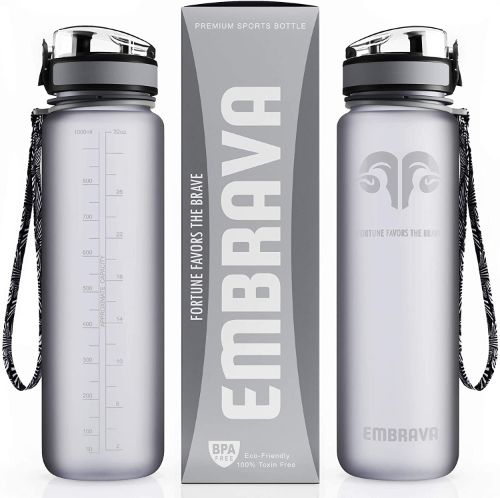 Embrava Sports Water Bottle
Capacity: 32 oz
Price: See at Amazon
I Spent Hours Finding 32 oz Bottles That Fit In Cup Holders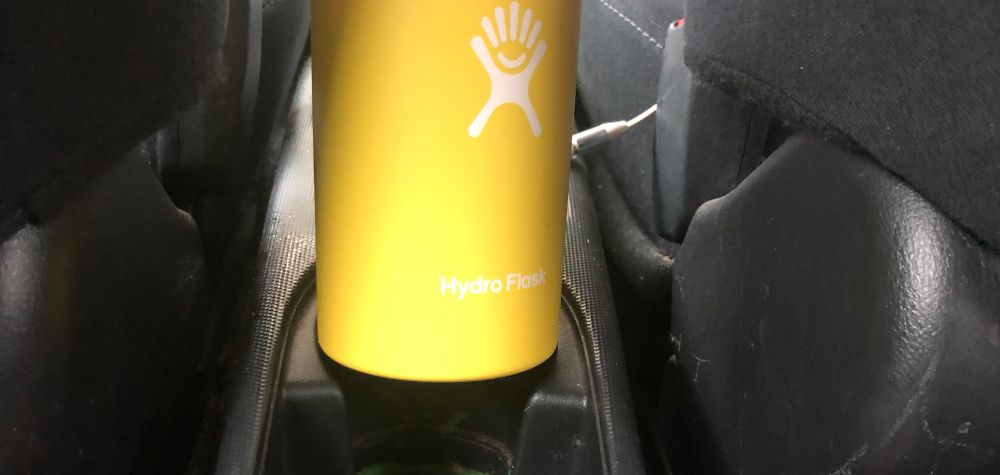 Honestly, I originally thought this would be an easy task and there would be lots of large thin water bottles out there, but unfortunately that just wasn't the case.
I had a few bottles I could test myself and I ran a detailed test on Hydro Flask bottles in cup holders but unfortunately I discovered that pretty much all insulated stainless steel water bottles over 32 oz are too wide to fit in a cup holder.
So I then searched the web and looked at reviews, forum posts, facebook pages, reddit comments and anywhere else I could find people talking about 32 oz bottles that can fit in a cup holder.
In the end I was only able to find 3 water bottles above 32 oz that fit into a cup holder. However, if you're willing to go down a size then check out my article on the largest water bottles that fit in cup holders which has a few more recommendations.
Recommended: Cheeki 1L (34oz) Single Wall Stainless Steel Bottle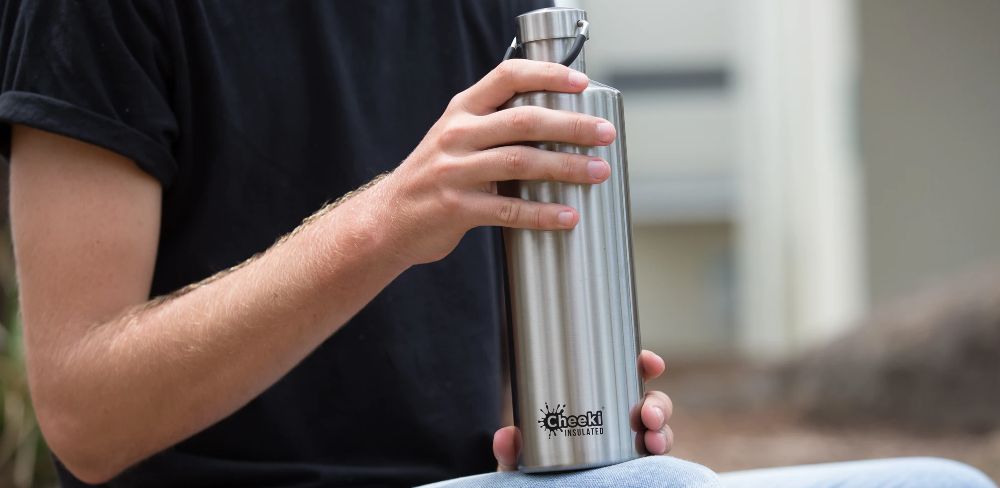 Personally I'm not the biggest fan of plastic and so stainless steel is a great option as it doesn't leach toxic chemicals into your drink.
This 1L (34oz) bottle from Cheeki is double walled and vacuum insulated so it'll keep your water cold for 24 hours or more.
But even though it's insulated it's still thin enough to fit in most cup holders.
The diameter of the bottle is 7.3cm (2.87 inches) which is only a tiny bit bigger than the standard mouth Hydro Flask bottles which I found to pretty much fit in all but the tiniest cup holders.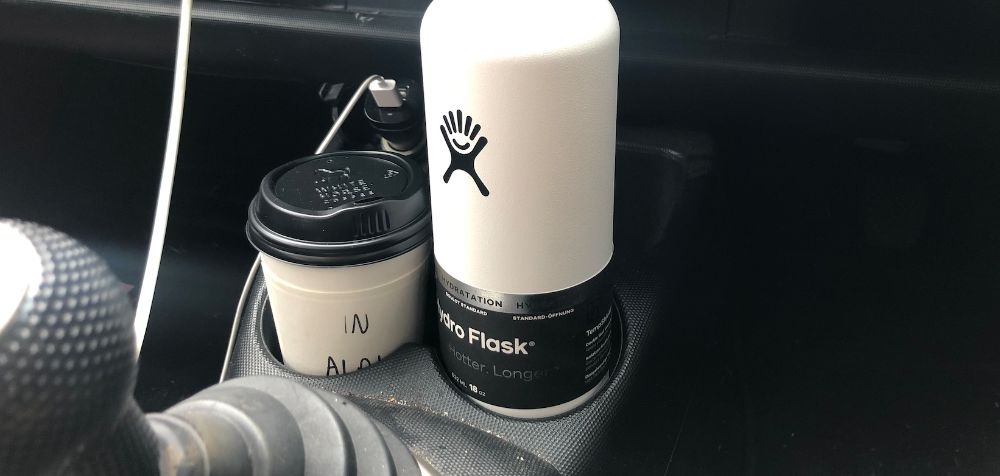 The tall slim design is really different to most other stainless steel water bottles of this size.
It gives you maximum capacity but also still fits in a regular cup holder which makes it so much more practical.
This is the perfect bottle if you're looking for something at least 32 oz in volume and fit's in a cup holder but you don't want to drink out of a plastic bottle.
See the latest price of the Cheeki 1L (34oz) Bottle at Amazon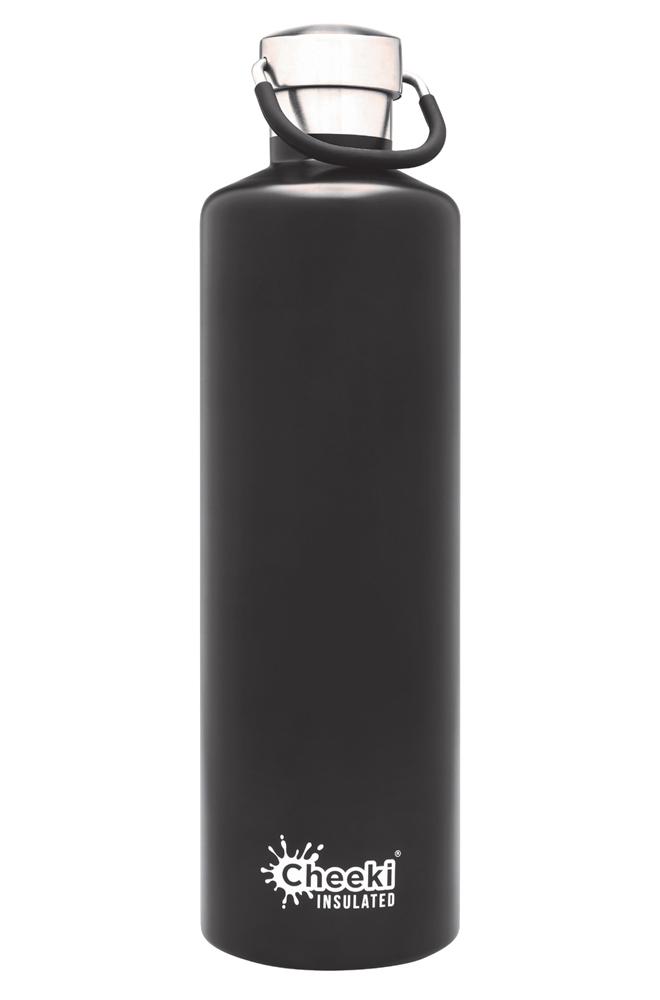 Simple Yet Great: Gatorade 32 oz Squeeze Water Bottle – Plastic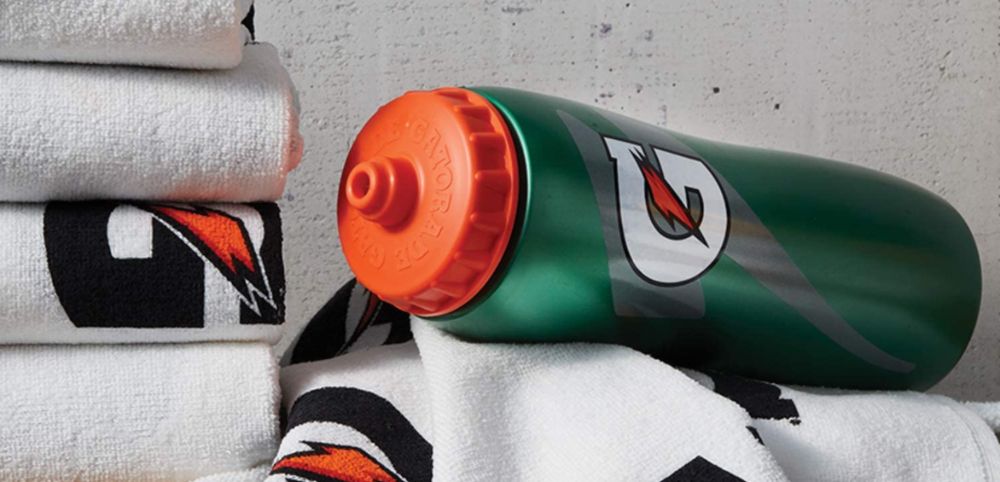 I found this Gatorade bottle through multiple people recommending it on Reddit who said it fit perfectly into their cup holders without any problems.
It's a big 32 oz size and it has a unique high-flow valve at the top which makes it really convenient to drink from.
It stops leaks and spills when you're not using it but allows the water to come out fast when you squeeze the bottle or suck the water out.
My 5 year old boy uses a similar lid and takes it to school and it doesn't spill in his school bag.
Chances are you've seen this Gatorade bottle being using by athletes on TV at football games or in other sports.
It's BPA free which is important and it has a clear strip on the side which allows you to see at a quick glance how full the bottle is and if you need to refill it.
It's also super affordable and won't break the bank and has thousands and thousands of positive reviews.
See the latest price of the Gatorade Squeeze Bottle at Amazon

Embrava 32 oz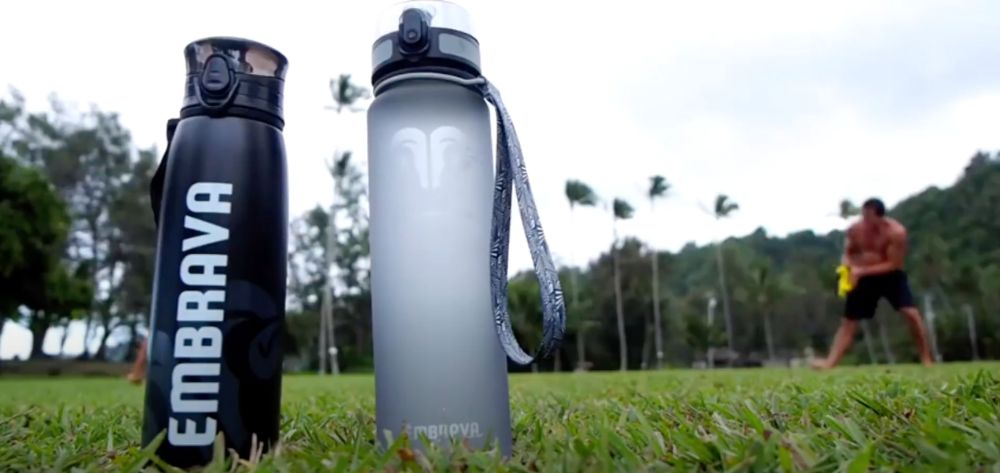 The Embrava is a 32 oz see-through water bottle that is BPA free and comes in 4 different sizes. Grey, bright blue, bright pink and white.
It's got a dust and leak proof lid that easily pops open with just one hand, so you can easily open it while driving.
It has a tall slim design which means it can fit into car cup holders easilly and it's also shatter resistant so if yo drop it it's unlikely to break.
It's got measurements on the side which goes up to 32 oz but you can also fill it a little bit more and get a full 1L (33.5 oz) of water in there.
I like the look of this bottle, the color options and the fact that they offer a full money back guarantee. If you don't like the product you can ask for your money back.
However with 6,000+ reviews (most of which are positive) I doubt you're going to want your money back.
This bottle is trendier than the Gatorade bottle (in my opinion) and it's priced between the Cheeki metal bottle and the cheaper Gatorade one, so it's a good middle ground choice.
See the latest price of the Embrava 32 oz Bottle at Amazon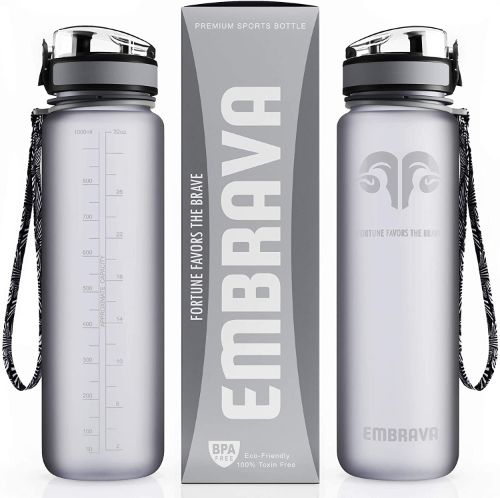 You Can Always Consider a Cup Holder Expander

Rather than having to choose from the small selection of 32 oz bottles that fits in a cup holder you might want to consider buying the bottle you want and then getting a cup holder extender/expander so you can take it in the car.
A cup holder expander fits into a small cup holder and then (as the name suggests) expands the cup holder so you can fit bigger cups and water bottles.
This will allow you to buy something like the 32 oz Hydro Flask (which seems to be the most popular size) and not have to worry about how wide it is.
I wrote a full article on the best extra large cup holder adapters if you want to check them all out otherwise I'll link up to the one I recommend the most below.
See the latest price of the PFCC Cup Holder at Amazon