Stanley Quencher H2.0 Flowstate Tumblers are dual-wall vacuum-insulated, meaning that, aside from occasional condensation build-up around the lid, they shouldn't really sweat.
So what exactly does it mean when a Stanley cup suddenly starts to sweat and what should you do about it?
If the walls of your Stanley cup are sweating, it's very likely that there's something wrong with your tumbler's vacuum-insulated seal. If so, there's unfortunately no reasonable way to fix it. You'll need to find out if your Stanley is still covered under warranty or buy a replacement if not.
If it's only the lid of your Stanley cup that's sweating, it's perfectly normal and nothing to be worried about.
If you keep your Stanley cup in the refrigerator, condensation may develop on the outside of your tumbler for the first twenty to thirty minutes as the exterior of your Stanley warms back up to ambient temperatures.
While a sweating Stanley cup often means that your cup is toast, it's not always the case.
Below I'll teach you what might be causing your Stanley cup to sweat, how to test if your cup is damaged, and what you can do about it if so.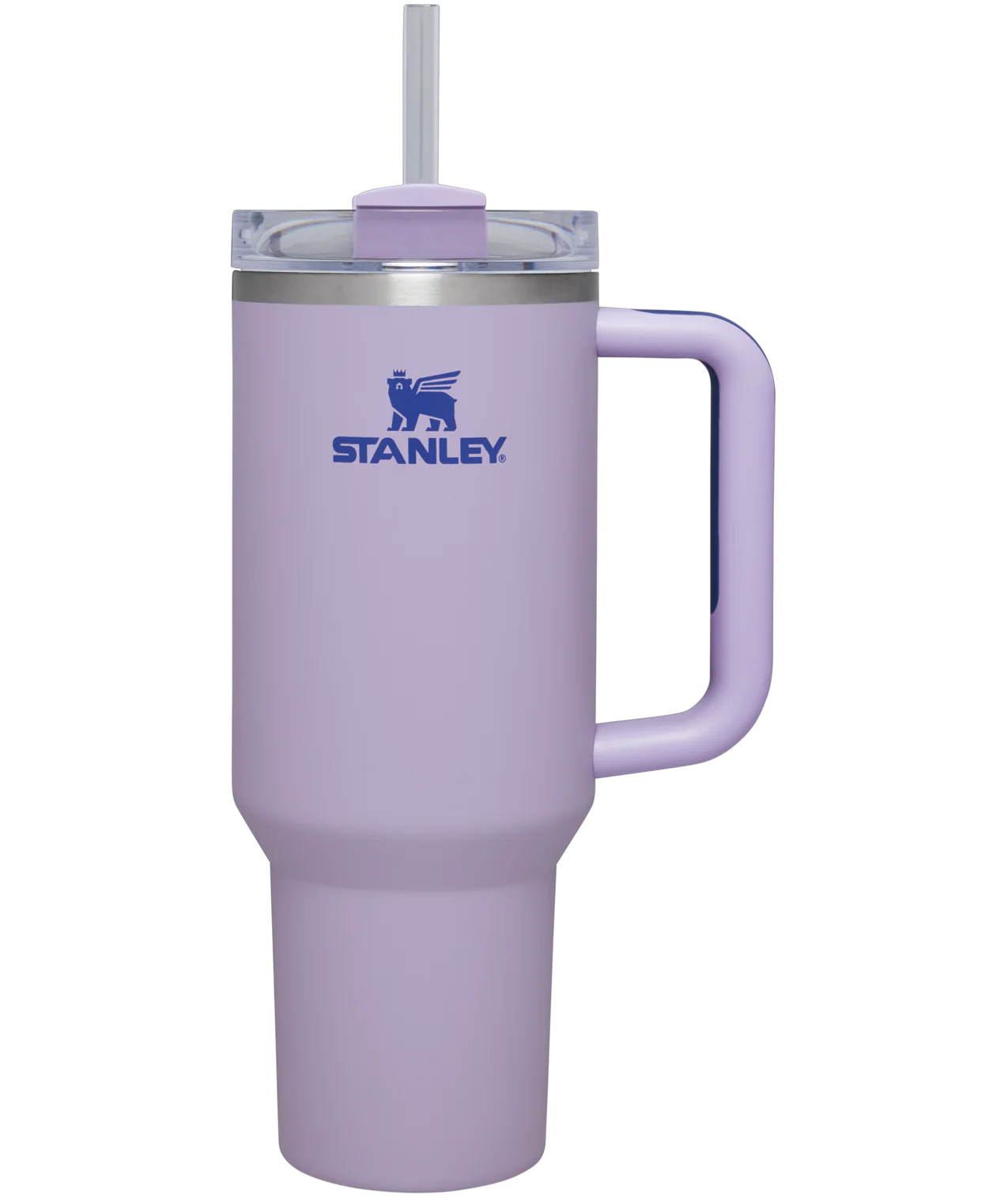 Stanley Quencher H2.0 Vacuum Insulated Travel Mug (40 oz)
Commuting, studio workouts, day trips or your front porch—you'll want this tumbler by your side. Thanks to Stanley's vacuum insulation, your water will stay ice-cold, hour after hour. The advanced FlowState™ lid features a rotating cover with three positions: a straw opening designed to resist splashes while holding the reusable straw in place, a drink opening, and a full-cover top. The ergonomic handle includes comfort-grip inserts for easy carrying, and the narrow base fits just about any car cup holder.
See Latest Price at Stanley.com
See Latest Price at Amazon
What Causes A Stanley Cup To Sweat?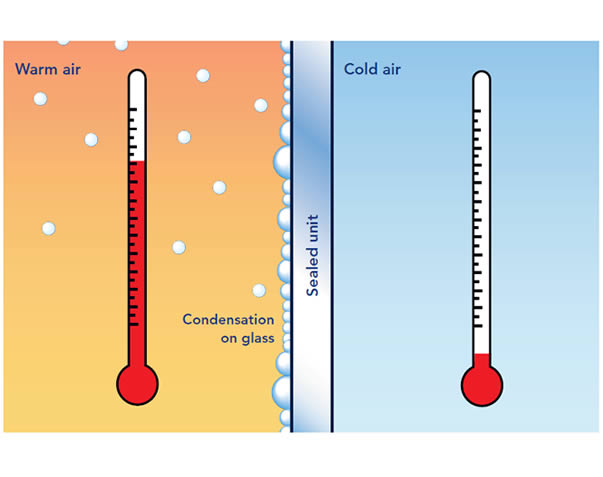 Sweating occurs when an object's surface is cold enough to drop water vapor in the surrounding air below its dew point, causing some of that vapor to convert back to liquid.
It's a common issue with non-insulated water bottles because their exterior surfaces tend to get so cold. Learn more about why bottles collect condensation.
Stanley cups however are vacuum-insulated, meaning there's an empty void between its dual walls to help prevent conductive heat transfer into and out of your cup.
As a result, no matter how cold the liquid inside your Stanley cup is, its exterior should stay right around room temperature and, aside from the lid (which isn't vacuum-insulated), shouldn't sweat.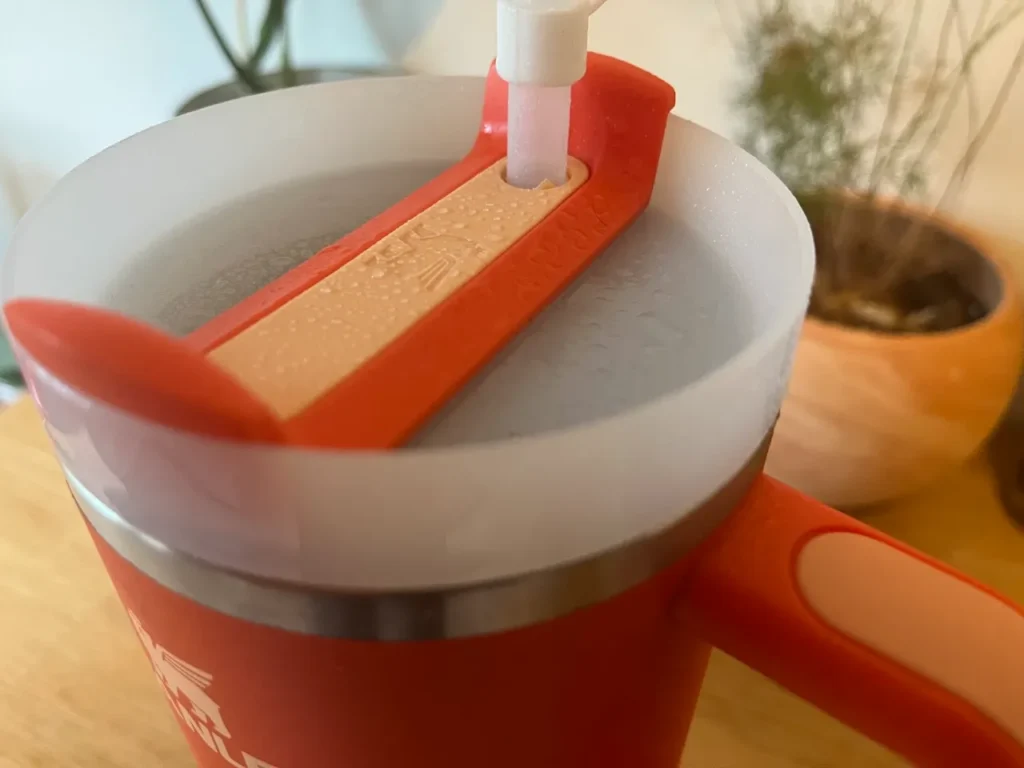 Which means that if you do have condensation forming on the walls of your tumbler, it's usually a sign that there's something wrong.
The only real exception is that the walls of your Stanley cup may sweat even with the vacuum seal intact if you store it in the freezer or refrigerator — because the cold exterior walls of your Stanley can cause humidity in the surrounding air to condensate as your tumbler returns to room temperature.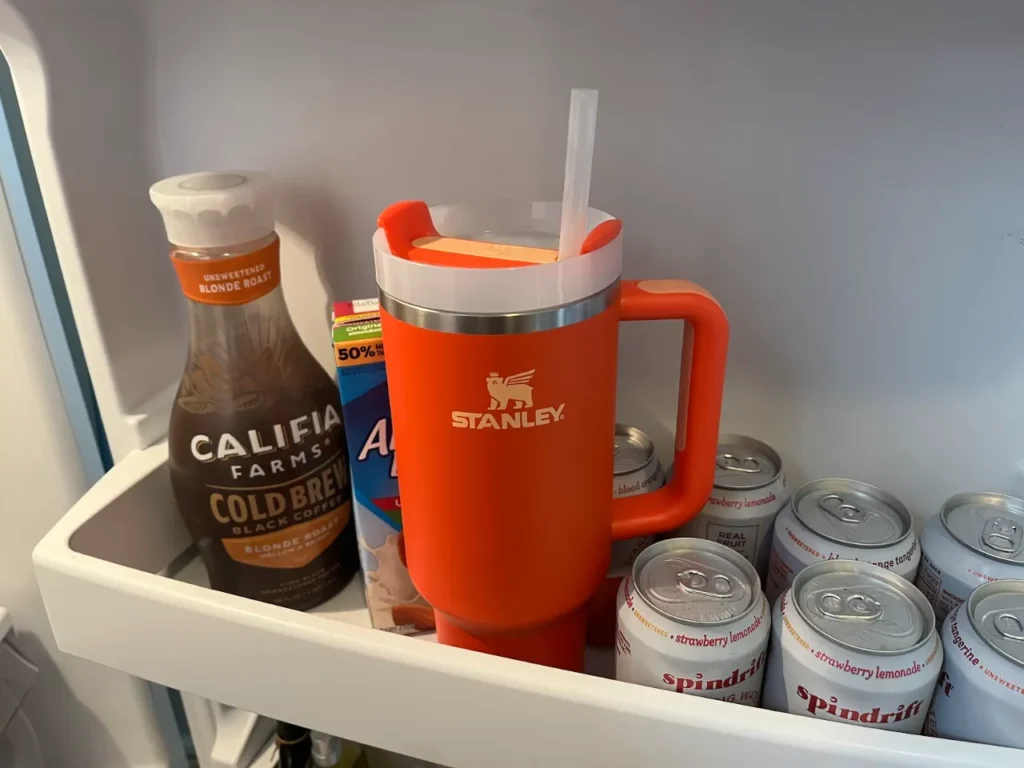 What To Do If Your Stanley Cup Is Sweating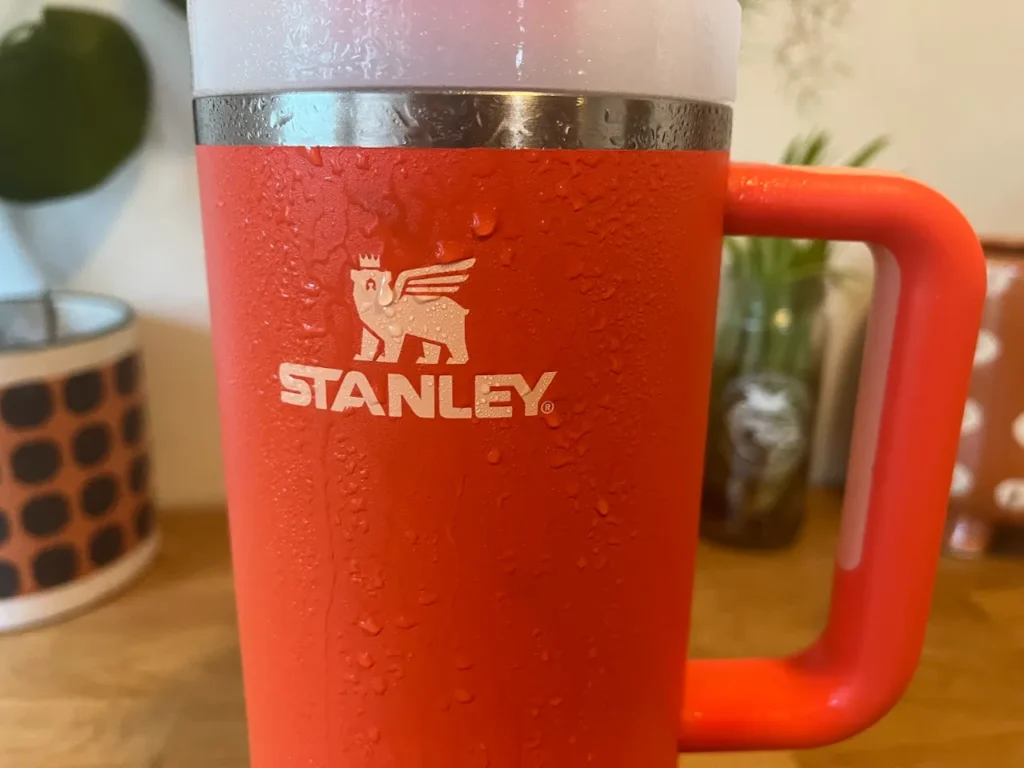 The first thing you should do if your Stanley cup starts sweating is to try to figure out if its vacuum seal is damaged.
The most reliable way to do so is to fill your Stanley with boiling water, wait a few minutes, and feel the exterior of your Stanley.
If it remains cool to the touch, you're likely good to go. If it starts to heat up, there's probably something wrong with the seal and the cup needs to be replaced.
Luckily, Stanley cups come with a pretty awesome limited lifetime warranty — meaning that as long as the damage wasn't caused by accidental damage or improper use, it should be covered.
You'll need to contact Stanley to find out for sure. 
If for whatever reason you're not covered, there's no reasonable way to repair a damaged vacuum seal. You'll either need to replace your Stanley cup or pick up one of these awesome Stanley cup alternatives instead.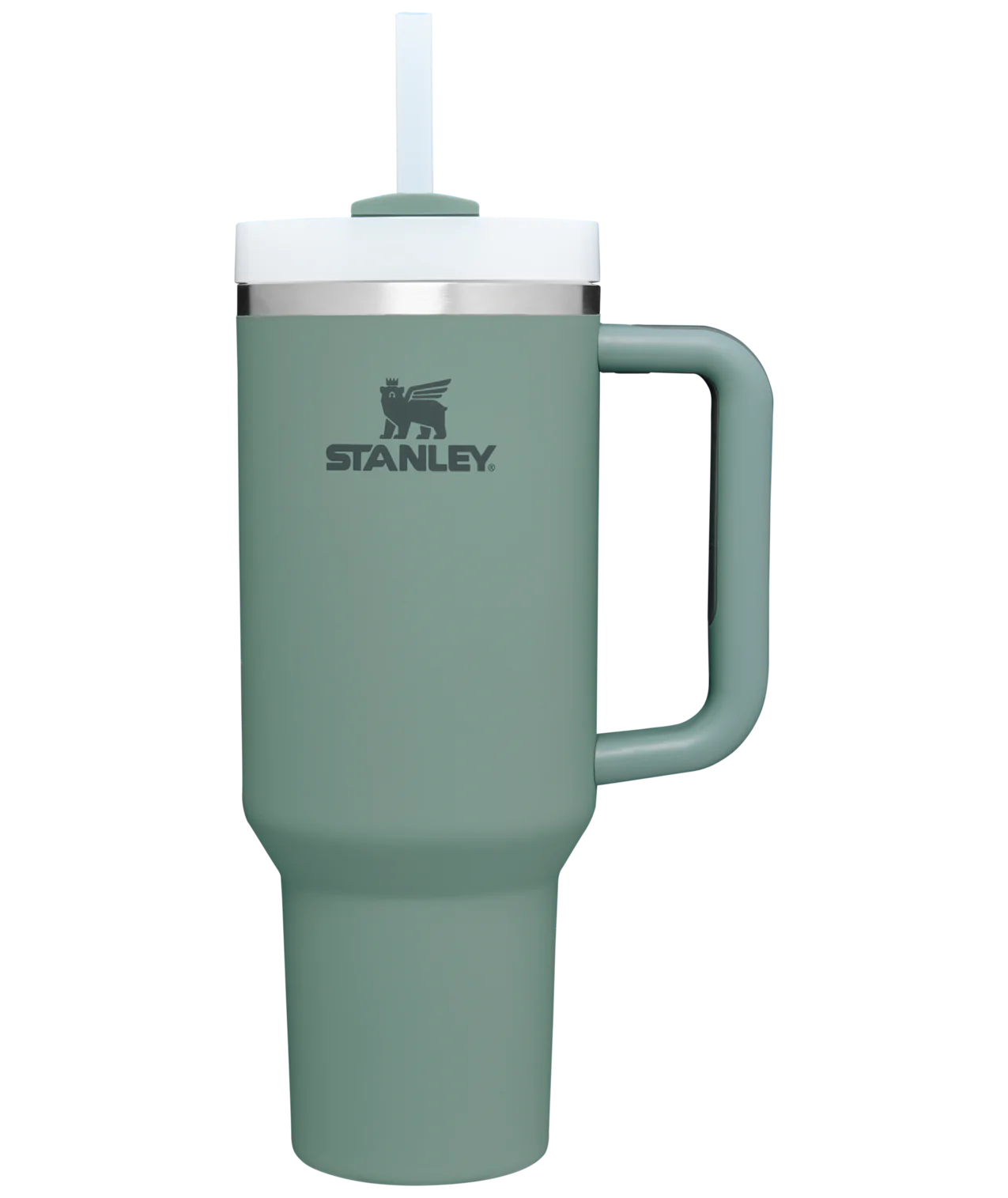 Stanley Quencher H2.0 Tumbler Cup (Soft Matte) 40 oz
The grippable silicone finish offers a stylish, sophisticated look and a warm, velvety feel. Yet it's dishwasher safe with all the durability you count on from Stanley. Beneath the unique Soft Matte finish is recycled stainless steel construction and double-wall vacuum insulation. And at the top is an advanced FlowState™ lid, featuring a rotating cover with three positions: a straw opening designed to resist splashes with a seal that holds the reusable straw in place, a drink opening, and a full-cover top for added leak resistance.
See Latest Price at Stanley
See Latest Price at Amazon