My kids and I love Camelbak bottles. Our collected assortment of cool and funky-designed Camelbak bottles is proof of this. My oldest son loves the Eddy+ with the bite valve and my youngest keeps stealing my CamelBak Podium jet valve to take to school.
With their mission to completely reinvent outdoor hydration, their range of BPA-free plastic water bottles and stainless-steel bottles is doing just that.
But where are Camelbak bottles made? Is Camelbak a local company, and do they make their bottles locally in the USA, or are Camelbak bottles made overseas?
Camelbak bottles are manufactured both in China and the USA, while the headquarters of Camelbak is based in California. Manufacturing happens in China and the USA, and the design process happens in California. 
While the Camelbak website does not say where the manufacturing process takes place, the Ohio State University completed a commodity chain project, and here are their findings: 
"Camelbak manufactures its products in its wholly-owned ISO-certified factories. Products are manufactured in both the United States and China."
An ISO-certified factory is one that uses a system of industry guidelines that is used to develop quality processes and procedures to improve products and reduce costs.
Unfortunately, I wasn't able to find out more information on where exactly the Camelbak factories are in China or the USA.
I personally checked the 3 different bottles I have and all of them state either "China" on the bottom or "Made in China"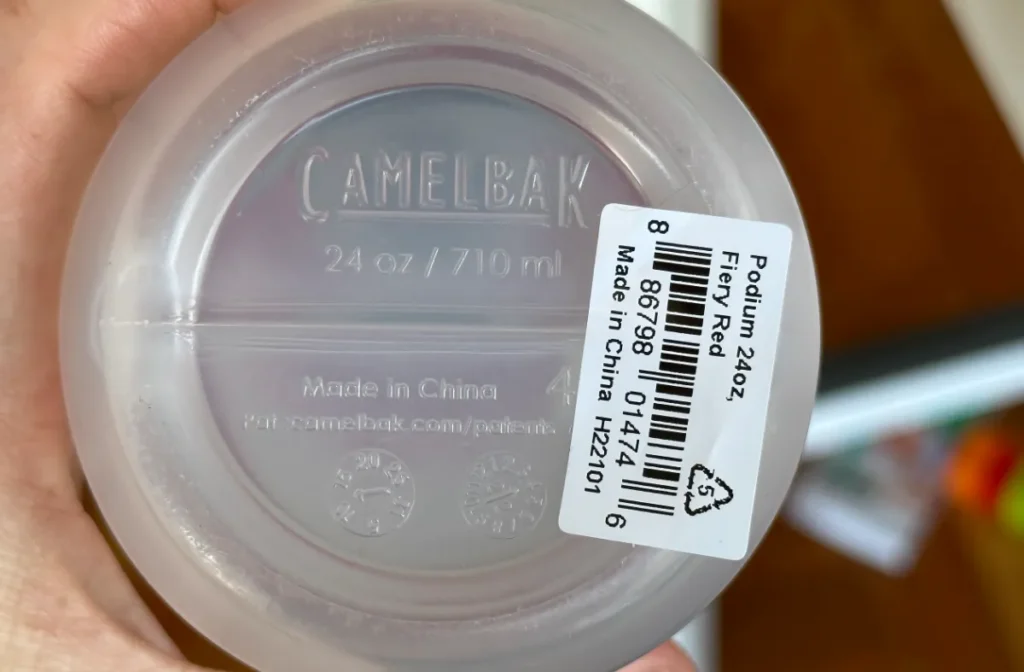 I am not aware of how to specifically get CamelBak bottles that are made in the USA, but if I could I would absolutely love to have one.
Camelbak's headquarters is based in Petaluma, California, and all the Camelbak designs are created and tested at the California headquarters.
Who Designed The Camelbak Bottles?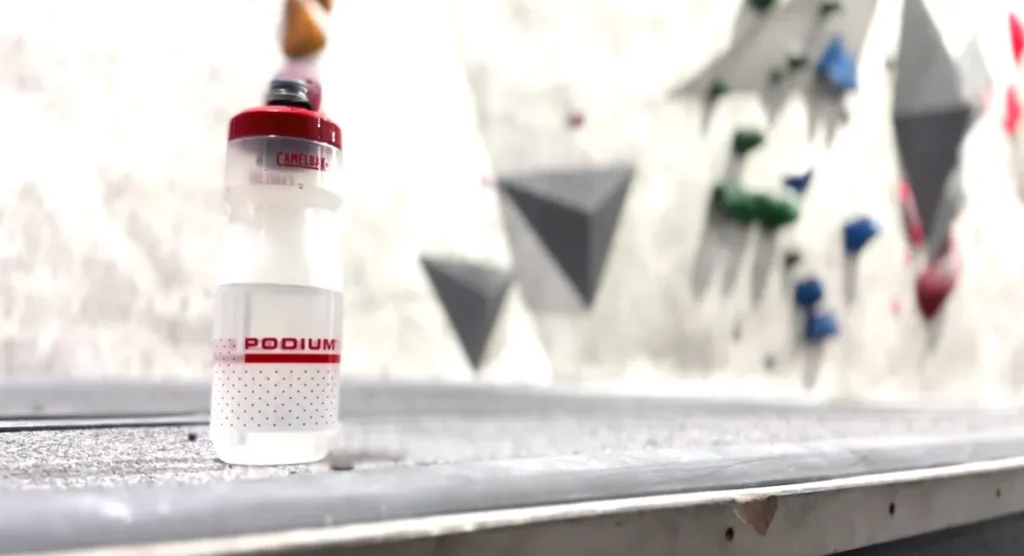 The history behind the design of the Camelbak is quite an interesting one!
The original design of the Camelbak bottle was created by Michael Eidson, who wanted a hands-free solution to drinking water on the go. 
Eidson came up with this idea while competing in the "Hotter'N Hell 100,". This was a four-day, 100-mile race through Wichita Falls in Texas.
During this race, he came up with the idea of hands-free hydration. Using an IV bag filled with water and placed the bag into a white tube sock.
He then connected the hose to the IV bag, which went into his backpack. The hose went over his shoulder and was clamped shut with a clothespin to prevent leaking so he could drink and cycle at the same time.
This was how the invention of Camelbak's infamous bite valve was created.
So the next time you're drinking from your Camelbak bottle, just be thankful it's no longer wrapped in a sock! Check out my article on the Camelbak bottles to learn how many bottles to drink per day. 
Is Camelbak a Public Company?
Founded in 1989, Camelbak is not a public company. They are a private company. This is according to CrunchBase.com. 
Starting small, founder Eidson and avid cyclist Jeff Wimmer worked together to increase sales, and in 1995 the company was bought by the Bowes family. Then, in 2008 Bear Stearns purchased the brand.
The final sale was in 2015 to Vista Outdoor for $412 million in a cash deal.