Hydro Flask has taken the world by storm and quickly become one of the most popular and well known water bottle brands. But what is Hydro Flask's mission statement and what does the company stand for?
I've done a lot of research into the brand behind the bottle to try and find a mission statement and what they stand for:
Hydro Flask don't have a mission statement but they have been stated to want to create a fun, active lifestyle brand that does the right thing. The phrase "saving the world from lukewarm" as well as "Let's Go" have become their tag lines but aren't a formal mission statement.
I searched high and low and couldn't find an actual mission statement from Hydro Flask on their website, social media pages or anywhere online.
From my research the company didn't start life with a bold mission statement or plans to change the world, but over time they have developed their branding and their mission.
They have also seemed to work out what the value, what they stand for and the impact they want to have on the world both through their products and their charitable arm – Parks For All.
See the latest prices of Hydro Flask bottles at HydroFlask.com
(or compare to prices at Amazon)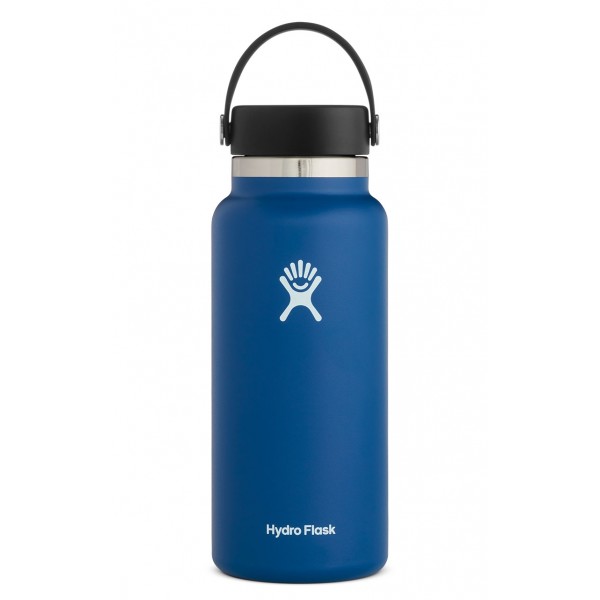 What Is Hydro Flask's Branding and Mission?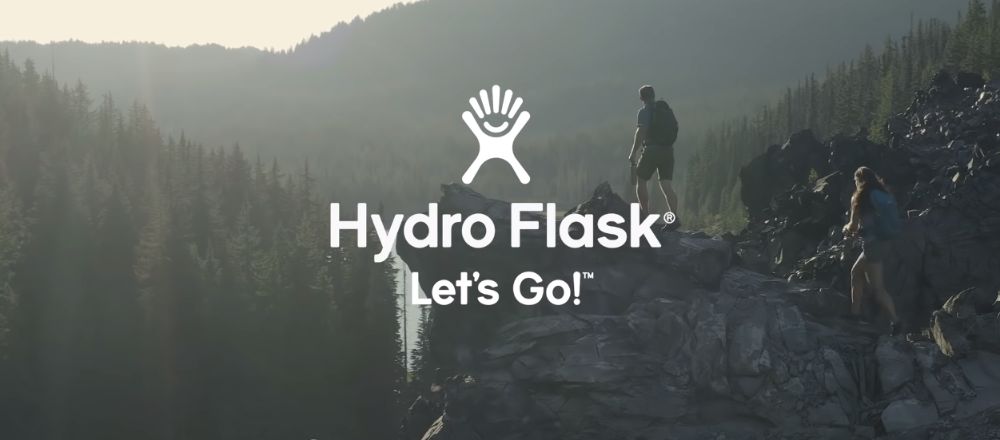 Hydro Flask was first started in 2008 when couple Travis Rosbach and Cindy Morse wanted to create a water bottle that would stop your water from getting lukewarm.
It didn't seem like the company was started with any profound vision to change the world or make a major impact but creating a product that was safe, reusable and free from BPA was definitely a concern.
But over time the idea of "saving the world from lukewarm" took hold and became a kind of slogan and mission for the company.
This marketing PDF from Hydro Flask talks about this idea of not being lukewarm or having anything in life that is lukewarm:
We don't accept lukewarm in our attitude toward life or in the temperature of whatever we happen to be drinking. We want to taste the fullness life has to offer and share it with the world. That's why we're committed to making tomorrow better – our lives, our products, our experiences. We believe nothing in life should be lukewarm.
It seemed that when the company was bought out around 2012 that the vision and mission for the company and the brand began to form really strongly.
Previous CEO of Hydro Flask Scott Allen stated in this Inc article:
By the end of 2012, we decided we wanted to create a fun, active lifestyle brand and to be a brand that does the right thing, not one that just sells a lot of water bottles.
More recently Hydro Flask have taken on the catch phrase "Let's Go" with the goal to inspire people to get out there and seek adventure and when they do, take a Hydro Flask with them.
They even commissioned a song "Let's Go" which they have used in some marketing campaigns.
I couldn't find any reference to a mission statement on Hydro Flask's website or honestly anywhere online.
If I had to summarize what I think Hydro Flask stands for:
Hydro Flask's mission is to empower people to live a life without lukewarm. A life without lukewarm drinks or lukewarm experiences. Hydro Flask want people experience and protect the outdoors and to live lives full of adventure.
That my take on them and their branding anyway. What's your take?
Hydro Flask's Owner: Helen of Troy's Mission Statement

Hydro Flask is actually owned by public company Helen of Troy. In 2016 they bought the brand for a whopping $210 million. It's likely worth a lot more today.
While the Hydro Flask brand doesn't have their own mission statement their parent company Helen of Troy does have a mission statement.
Unfortunately it's very wordy and doesn't have the fun vibrant nature you would expect from a youthful brand like Hydro Flask.
Here is Helen of Troy's mission statement:
At Helen of Troy, we seek out and build world-class brands, including: OXO®, Hydro Flask®, Vicks®, Braun®, Honeywell®, PUR®, Hot Tools®. Their meaningful positions and outstanding products elevate people's lives everywhere, every day. We work together as a close-knit family of brands to create and deliver leading consumer products marketed in approximately 75 countries.
SNORE!
Omg if you fell asleep reading that I don't blame you. Come on guys?
Hydro Flask is an inspiring brand and you would think an inspiring brand would have an inspiring missions statement.
See the latest prices of Hydro Flask bottles at HydroFlask.com
(or compare to prices at Amazon)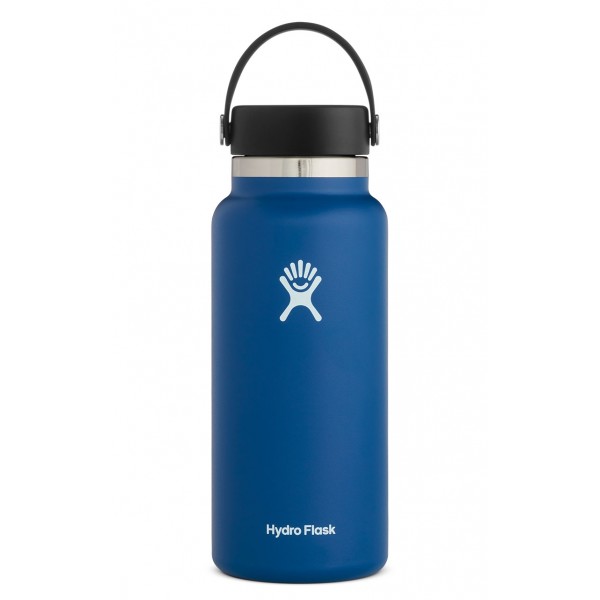 Hydro Flask's Charitable Arm: Parks For All

Hydro Flask has a charitable arm called "Parks For All" where they provide grants to not for profit organizations who help maintain and restore access to parks.
They state on their Parks For All page:
Our goal is to support non-profit organizations focused on building, maintaining, restoring, and providing better access to parks.
Hydro Flask as a brand are obviously extremely passionate about the outdoors and creating a world where people can experience the outdoors in all their glory.