If you take proper care of your Stanley Cup, it's not uncommon for them to last for years and years. But if something is going to eventually just wear down through normal use, it's the plastic lid.
The good news is, if you happen to find yourself with a working Stanley Cup and no lid, Stanley's replacements are actually quite inexpensive.
Or, if you'd rather try something new, there are a few alternatives that add functionality and arguably work better in some ways than Stanley's own authentic lids.
The best Stanley Cup lid replacement is the authentic Stanley Quencher H2.0 Flowstate Tumbler lid and straw. Its non-splash three-position design solved a lot of the common complaints with the original Adventure Quencher lids, making it one of the best all-around tumbler lids on the market. 
If you want to save a few bucks, Soview's Tumbler Lids are pretty much an exact copy, for about ⅔ the price.
Or if you want to try something a little different and you want your Stanley cup to be completely leak proof then, Jmoe USA's Leak Proof Stanley Lid is a great alternative — especially for 64 oz Quenchers and for drinking hot coffee or tea. 
Below are my five favorite Stanley Cup lid replacements and alternatives, to get your Quencher up and working and ready for your next adventure.
1. The Stanley Quencher H2.0 Flowstate Lid (Best Overall)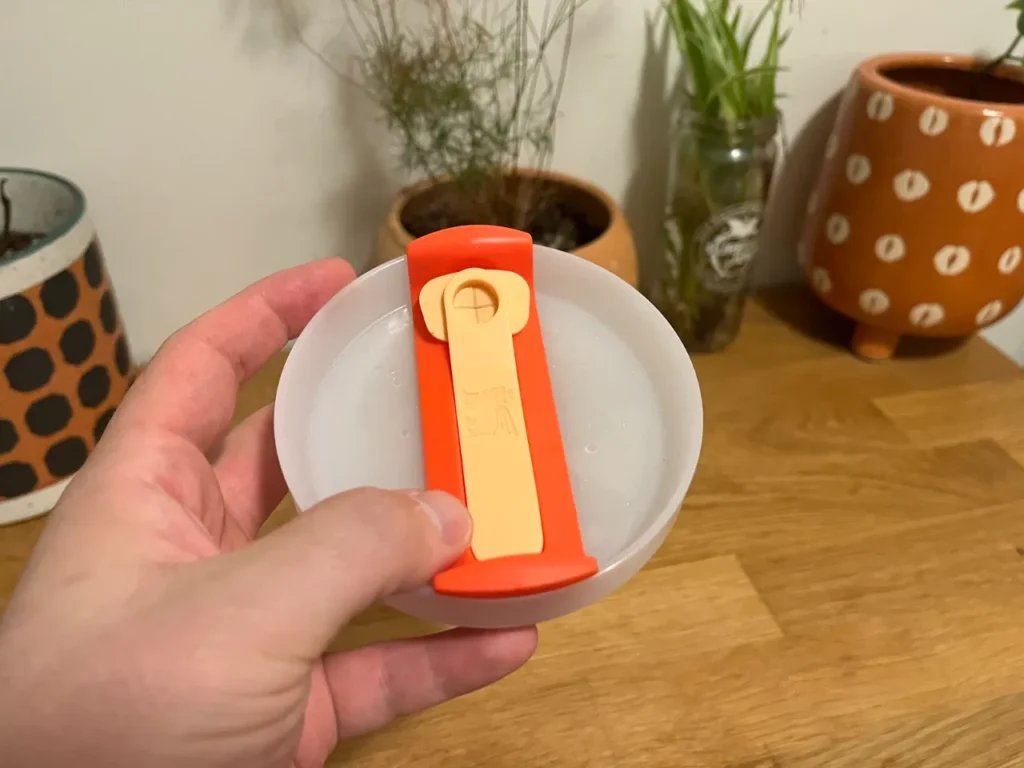 When Stanley's Adventure Quencher Tumblers went viral and sold out pretty much everywhere, they took it as an opportunity to address some common complaints and upgrade their classic tumbler.
The Stanley Quencher H2.0 Flowstate Tumbler was born.
In addition to a slimmer base to fit even more cup holders, a redesigned comfort grip handle, and making them from up to 90% recycled stainless steel — the biggest upgrades were actually with the lid.
A new three position design with an often-requested silicone splash guard around the straw suddenly took Stanley Cups to the next level.
If you're looking for a new lid for your Stanley, it's hard to go wrong with a H2.0 Flowstate lid. 
And the good news is, even if you're buying a replacement lid for an OG Adventure Quencher, the new H2.0 Flowstate lids are perfectly compatible.
2. Jmoe USA Leak Proof Stanley Lid (Best For 64 oz Quenchers and Hot Beverages)
Jmoe USA's leak proof Stanley Cup lid is a solid alternative to authentic Stanley lids. 
The snap-sealing sliding cover means your Stanley Cup will be completely leak proof and spill proof. So no more worries about your 64 oz tumbler leaking all over your passenger seat (since it certainly won't fit in your car's cup holder). 
Plus, I find the drinking slot to be a bit more comfortable for drinking hot beverages than the authentic Stanley lids, thanks to a raised, beveled edge that helps stop your drinks from running down the side of your face — one of my only complaints with the Flowstate lids.
It's one of my favorite Stanley lid alternatives, especially if I'm using my 64 oz Quencher or drinking hot coffee or tea. 
3. Mojoker Tumbler Lid (Best Budget Alternative)
Mojoker's Tumbler lid is "heavily inspired" by the Quencher H2.0 Flowstate lid (meaning they're complete copy pasted knock offs). 
But that doesn't mean they're not decent lids.
In fact, aside from the missing Stanley logo, I'd be hard pressed to notice any meaningful differences between them and the real deal.
Not to mention, they're available in multiple colors, so you can match your lid to your Stanley Cup perfectly, and they only cost around 9 bucks — making them my favorite budget-friendly Stanley replacement lid.
4. Mimore Spill Stopper
If you love everything about your Stanley's H2.0 Flowstate lid, except for the fact that it leaks when overturned, a Mimore Spill Stopper may be just what you need. 
Simply insert the silicone stopper into your Stanley's drink spout (NOT the straw slot), slide your straw through the opening, and place a cap on the end of your straw.
No more leaks. 
5. The Original Stanley Adventure Quencher Lid (Keeping It Old School)
While most consider the new Quencher H2.0 Flowstate Tumblers a big win, there are those that were a bit disappointed that the new lids were opaque — unlike the transparent lids of the original Adventure Quenchers.
While the splash guard is pretty convenient if you were having issues with water sloshing out of your Stanley (though they H2.0 lids still aren't completely leak-proof) and the three-position lid is a nice touch, it's not unreasonable to simply prefer being able to peek inside your cup to see how much iced coffee you're still working with.
The only problem is, Stanley no longer makes their original lids. They do offer a clear H2.0 Flowstate lid, but it seems to be out of stock much more often than it's in stock (my partner wants one so we've been checking every couple of days for the last few months).
If you're set on one, it's either wait for them to restock, track one down from a third party seller that still has some OG lids available (though they're starting to get pricey and a lot harder to find), or pick up a similar aftermarket alternative. 
Don't Forget The Straw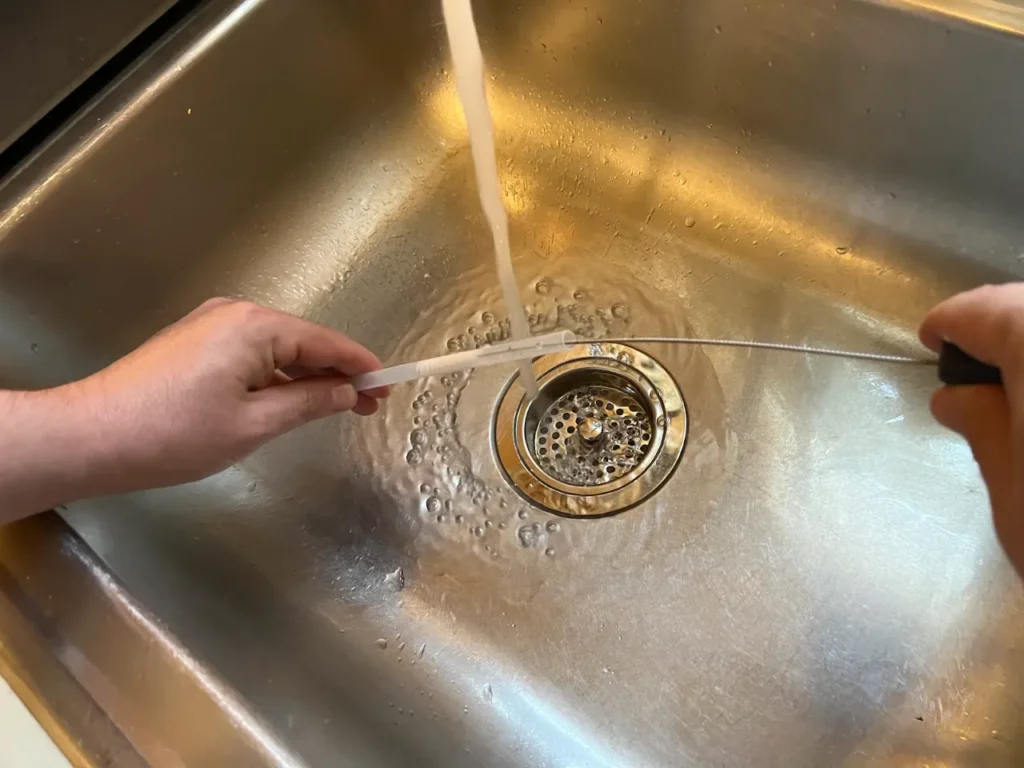 If you also happen to need a new straw, keep in mind they're sold separately from all of the lids listed above.
I always stick with authentic Stanley Quencher straws — because I know they're made of safe, quality, BPA-free materials and are the perfect size to work with whatever lid I decide on.
You can pick up a four pack and be set for life. 
Double Check Your Lid Gasket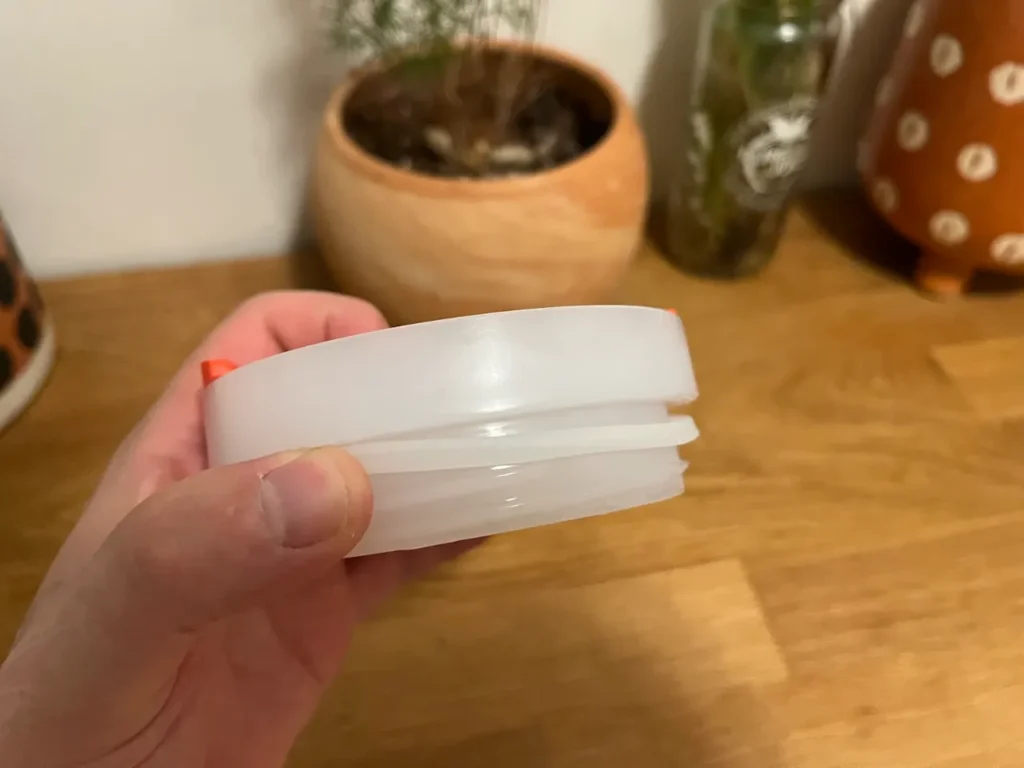 If you're looking for a replacement lid for your Stanley Cup because it started leaking between the lid and tumbler, it's often just a lid gasket issue to blame.
Take the cap off and make sure the rubber gasket is slid securely into place, doesn't have any gunk or  debris trapped underneath, and isn't starting to dry rot. 
This can be a major reason why your Stanley tumbler lid is leaking so it's worth checking.
If the gasket looks in rough shape, it's really quite easy to replace.