Ticks spring up out of nowhere in the warmer months, and there's nothing I hate more than the icky smell and feeling of common bug sprays. I also like to avoid chemicals on my skin if possible, but I also want to repel ticks so myself and my kids don't get tick bites when we are bush walking or hiking.
Because of that, I've done my share of experimenting with all-natural alternatives for tick repellency, and I've found that almost all natural tick sprays incorporate essential oils into their formulas. They also have some solid science behind them as effective tick repellents which I love.
Certain plant-derived essential oils work as natural tick deterrents due to their smell and chemical makeup.
But what are the best essential oils to look for in a natural tick repellent?
The best natural tick repellent essential oils include:
A combination of Thyme and Citronella
Lemon Eucalyptus (OLE)
Cedarwood Oil
Clove
Peppermint
Pennyroyal
Rosemary
Rose Geranium
You can find pre-mixed formulas that incorporate these oils in the form of tick-repellent spray, but if you want to experiment yourself, homemade solutions can be crafted from each of these ingredients.
Keep reading to learn the best products that include these essential oils, as well as possible homemade solutions to keep the ticks away.
1. Thyme and Citronella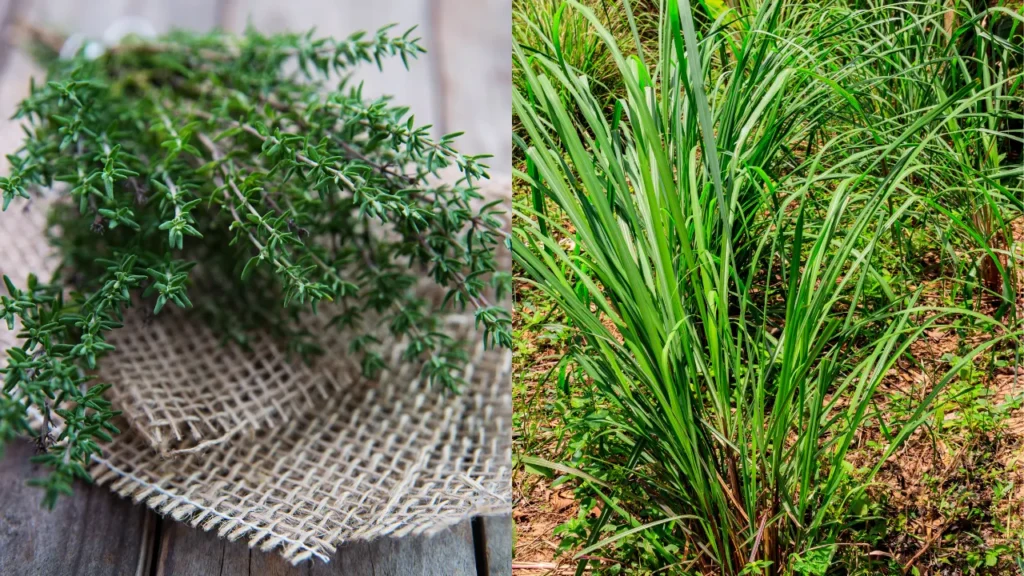 A 2017 study testing essential oils against ticks learned that the essential oil composition with the highest repellency is actually a mixture of thyme and citronella oil (91% repellency).

Citronella is already well known as a highly effective natural tick deterrent (it's registered with the EPA as an insect repellent), but when combined with thyme it appears that its potential as a bug spray expands even further.
Surprisingly, there aren't too many purchasable products that make use of this combination, but if you want to try this natural tick repellent out for yourself, I would recommend mixing 1 part thyme and citronella oil to 9 parts water (2oz in a 20oz spray bottle).
As with any oily mixture, I always recommend testing your solution on a smaller area of skin before fully layering to make sure you don't have any adverse reactions.
2. Lemon Eucalyptus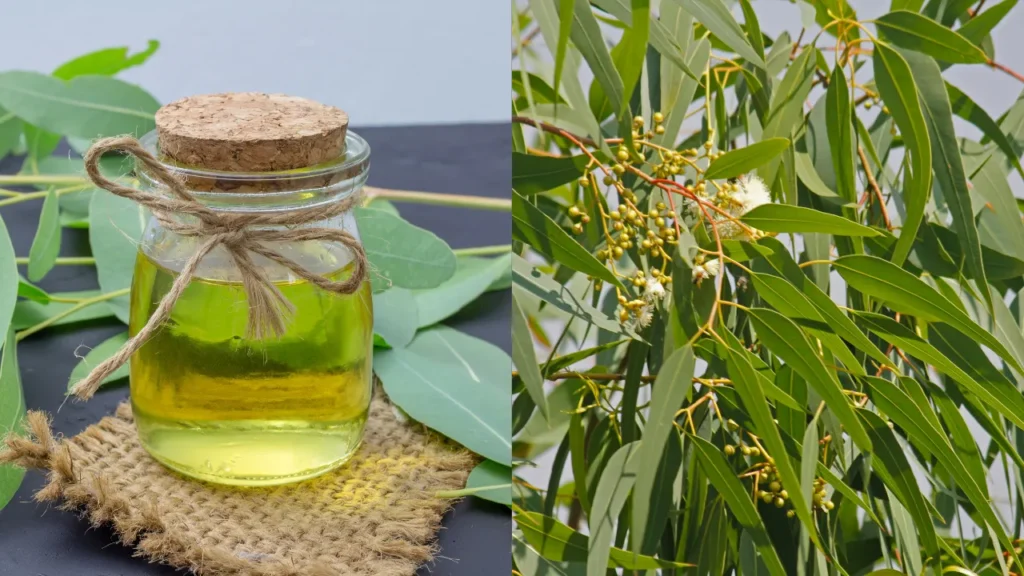 Oil of Lemon Eucalyptus (OLE) is another EPA-registered ingredient for insect repellents, and unlike citronella, there are a wide variety of products that incorporate it into their formula.
One of my favorite sprays that uses OLE as the main ingredient is Murphy's Naturals Lemon Eucalyptus Spray (available at Amazon), and it's actually one of the most effective solutions out of the best natural tick repellents.
OLE isn't very lethal to ticks, but the scent barrier that it creates masks the carbon dioxide smell that we humans emit (what ticks are attracted to), causing them to keep away.
And of course, since it's an all-natural formula, it's safe to spray on clothes, skin, and gear, which is a perk you'll enjoy when using any natural tick repellent.
3. Cedarwood
While lemon eucalyptus can be a shield against ticks, cedarwood oil is a sword.
Cedarwood oil disrupts pheromones within ticks and interrupts several body functions like breathing. It can even dissolve their exoskeleton in time, making it super effective compared to most natural solutions.
If you want to make your own cedarwood repellent, try diluting the oil with water in a spray bottle (no more than 10% cedarwood oil). This can make for a great repellent spray for clothing and skin, and I actually like the fresh scent that it leaves compared to some of the other oils.
If you're looking to grab a pre-mixed product, one of the best natural tick repellents for both dogs and cats, Cedarcide, is made from cedarwood oil.
I consistently recommend this Cedarcide bug spray from Amazon. It's amongst the best natural tick repellents due to its high strength in both killing and repelling ticks, but what I love most is that they have products that can take care of pets, humans, your yard, and around the house.
You can also use Cedarwood granules as a physical barrier to stop ticks getting into your house.
This isn't so much that the Cedarwood is a smell that ticks hate, but rather it's that the cedarwood granules damage the tick's body and they crawl through it and it kills them through the moisture loss they experience.
Cedarwood granules are a great way to keep ticks away from your cats because many of the essential oils and tick repellents can cause issues to cats but the granules stop the ticks from getting inside in the first place.
4. Cloves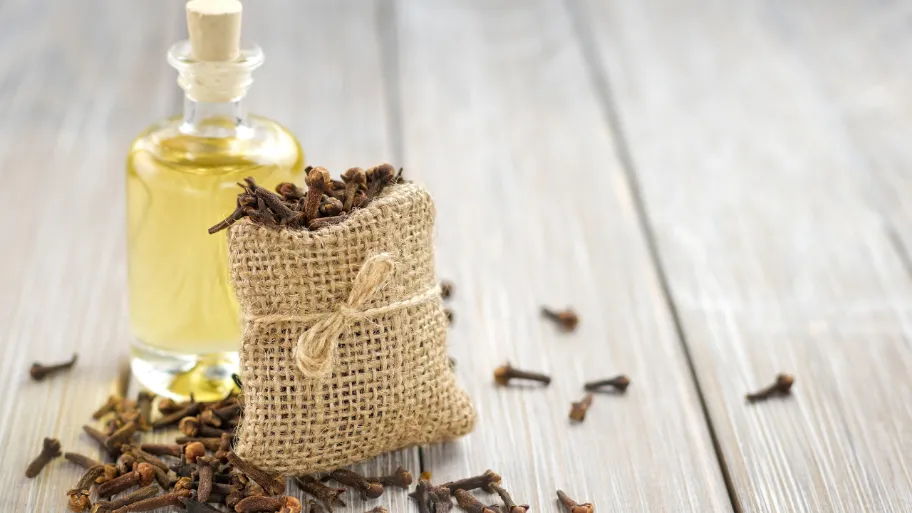 Cloves are an ingredient commonly included in natural tick repellent sprays and are one of the most effective essential oils for repelling ticks.
This 2017 study concluded that clove bud was the most effective essential oil when used by itself at a 3% dilution. It repelled ticks at a rate of 83%.
Compare this to creeping thyme at 82% or red thyme at 68% (also with a 3% dilution).
It's clear that cloves are an effective oil for repelling ticks. You can make your own tick repellent by using clove bud essential oil and water to create a dilution of 3-5%.
Combine 1.5 teaspoons of clove bud essential oil with 1 cup of water to get the correct dilution.
Richard's Organics Flea and Tick Shampoo for Dogs uses cloves as one of it's main ingredients and it's one of the best tick repellents for dogs.
5. Pennyroyal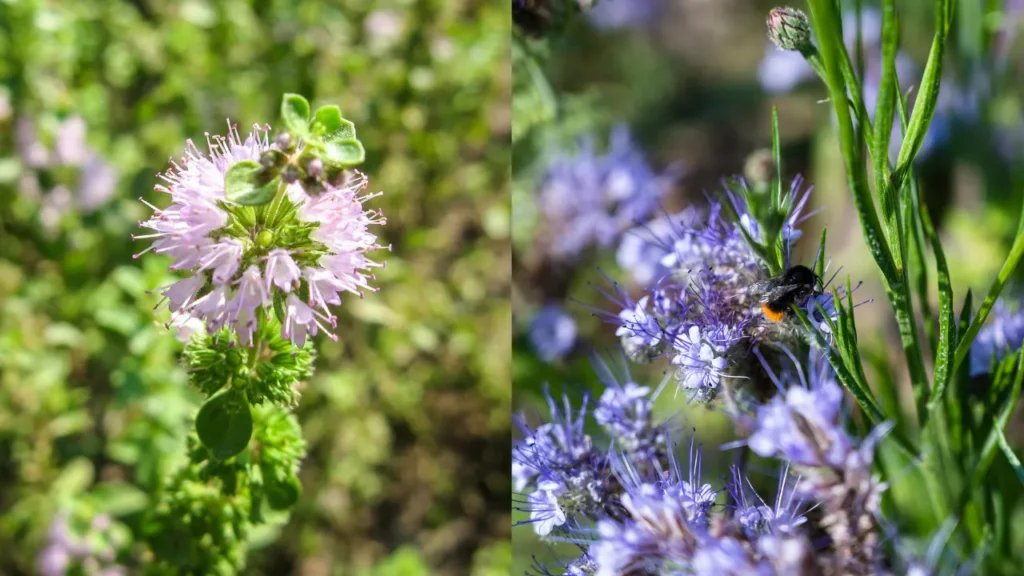 Pennyroyal, like other plants in the mint family, is very potent when it comes to scaring ticks away.
Unlike most other natural oils, pennyroyal should not be used on the skin or pets as it can be seen to cause irritation, especially in higher concentrations.
Instead, I'd recommend using pennyroyal on any fabrics around the house or any hiking gear (you can use it as a tick repellent for socks) that you take with you into the woods.
This can be done pretty easily by dabbing high-concentration pennyroyal oil under any fabric surfaces around the house like cushions or rugs. I'd recommend diluting the oil with some water for use on any bags or hiking gear that you wear outdoors.
6. Peppermint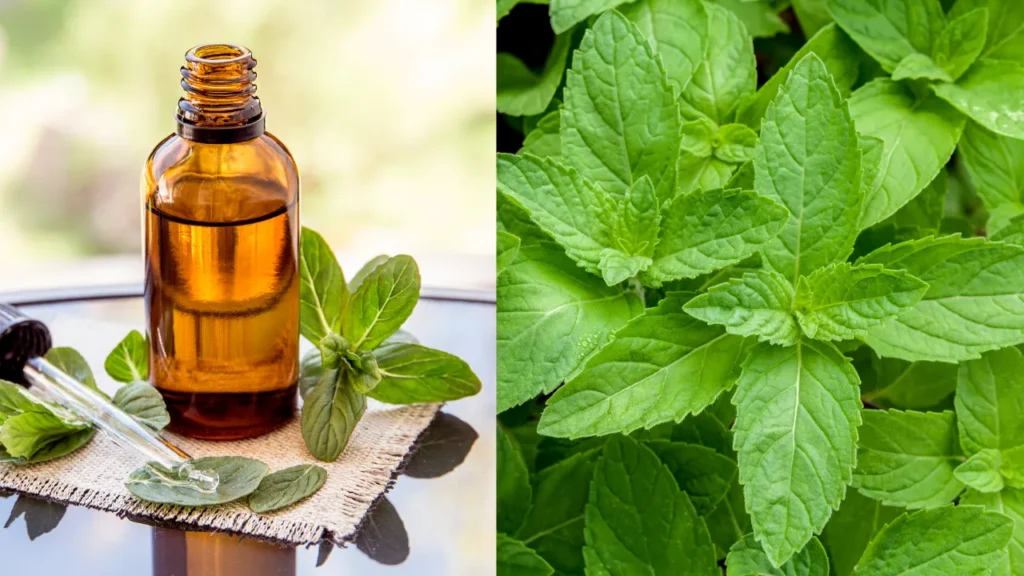 Similar to OLE, peppermint has a strong scent that is unpleasant for ticks.
If you want to try an at-home mixture using peppermint oil, mix 8 drops of peppermint with 1 cup of water. I prefer using a spray bottle just to make it easier to coat skin and fabrics, but it can also work really great if spread around the perimeter of your garden or yard.
One of my favorite natural tick repellents, Wondercide Flea, Tick and Mosquito Spray from Amazon, incorporates peppermint in its formula as well.
Wondercide uses a mix of a few essential oils including cedarwood and peppermint, and I find the smaller bottle useful for carrying around on a hike or walk.
You will need to reapply it every few hours as needed, but since it's easily carryable, it comes in handy for afternoon walks or weekend hikes.
7. Rosemary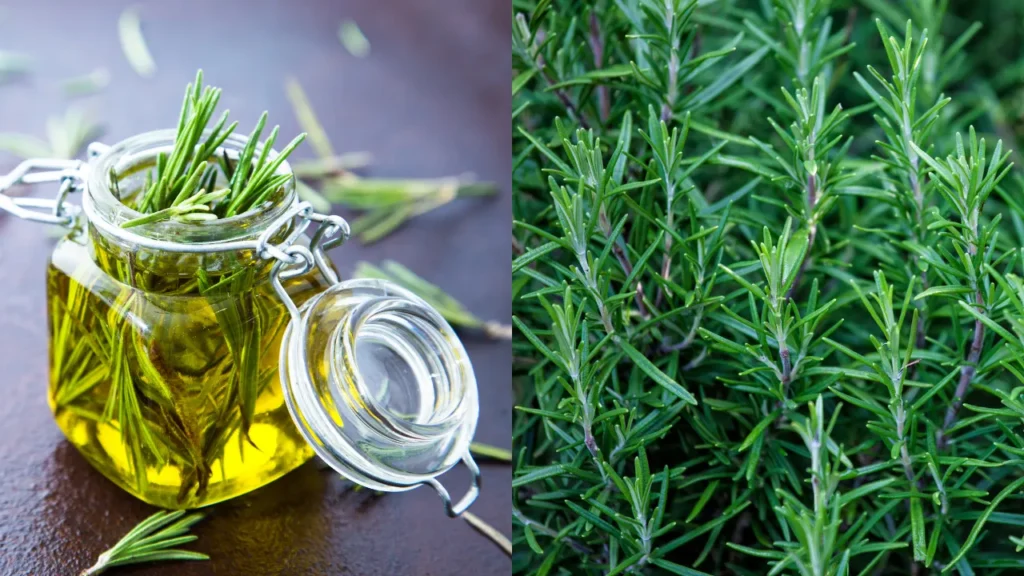 Rosemary is one of the most common ingredients you'll see in all-natural tick sprays, and one plus is that the smell is pretty pleasant compared to some other natural ingredients like turmeric or ACV (ew).
A 2021 study found evidence to suggest that rosemary oil could actually be stronger in repelling ticks than DEET (a major ingredient in most insect repellents).

Occasionally I'll add in some essential oils when mopping or tidying up around the house, and rosemary oil is great for adding a few drops in a mop bucket or spray bottle.
I'd recommend spraying a mixture of rosemary and water on window sills or doorways to keep any curious ticks out of the house.
If you want to grab a pre-mixed formula, Wondercide makes this rosemary-based formula you can buy from Amazon that can be used for pets, people, clothing, and around the house.
8. Rose Geranium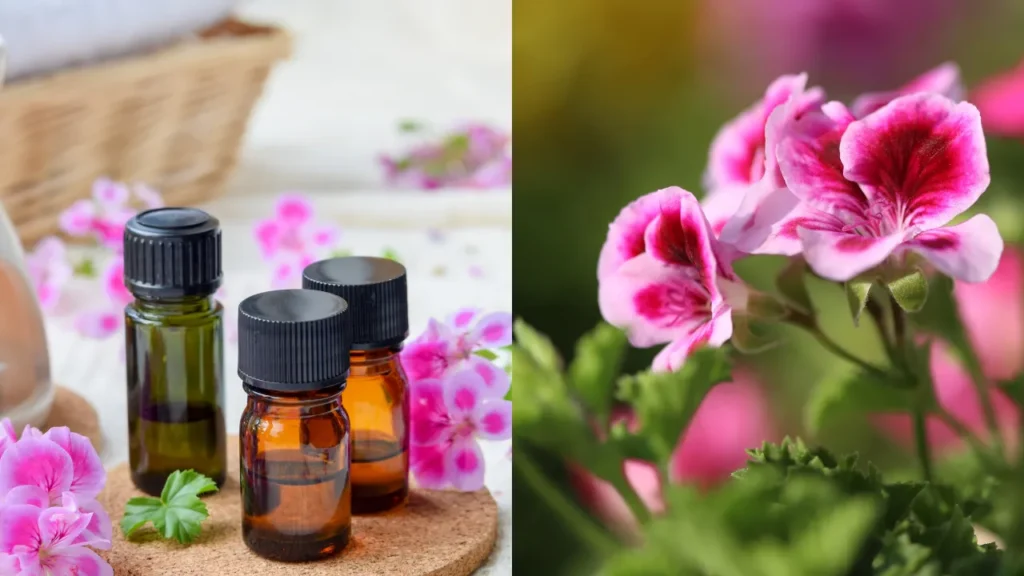 Similar to most deterring essential oils, the smell of geranium will help mask the scent of our CO2 emission and keep ticks away. But, studies have shown that a certain chemical found within geranium (10-epi-y-eudesmal) can be very effective in repelling ticks.
A big benefit to rose geranium is that the oil does not require dilution when applied, so I find it especially useful for protecting dogs and other pets from ticks.
Simply add a few drops to your pet's coat, or on harnesses or leashes, and they should have extra protection against the pesky little parasites.