The Ember Mug is an amazing battery powered mug that keeps your tea or coffee at the exact right temperature for hours. But once used it needs to be cleaned.
You may be wondering whether or not you can throw your Ember Mug or Ember Travel Mug in the dishwasher. Or could doing this actually break your expensive Ember Mug?
No the Ember Mug and Ember Travel Mug are NOT dishwasher safe. They are both IPX7 rated and waterproof however the company advises that the mugs be handwashed only. Founder Clay Alexander has said the mugs does survive the dishwasher but it's not recommended.
It's likely the company recommends this because the dishwasher can increase the chances of the ceramic lining delaminating or coming off, not because putting the mug in the dishwasher will ruin it. The mug is waterproof after all.
It's unclear if putting your Ember Mug is the dishwasher will completely ruin it or not. I for one am not willing to take the risk and put my super expensive mug in the dishwasher just to see whether or not it can handle it. So I'm sticking with handwashing mine only.
How Do You Know Ember Mugs Aren't Dishwasher Safe?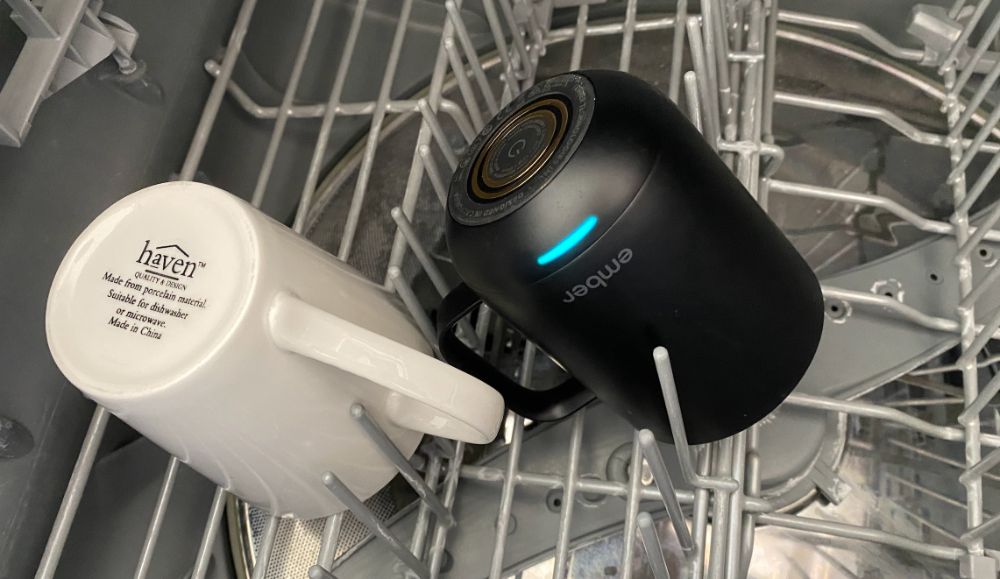 Ember explicitly states that their mug is not dishwasher safe. They don't give a reason why but they do state it in multiple places.
On this page they answer the question about the Ember Mug being dishwasher safe or not:
No. You should not clean your Ember Mug or Ember Mug² in the dishwasher. Using a soft sponge or bottle brush after every use is the best tool for keeping your Ember clean.
They basically say exactly the same thing for the Ember travel mug on this page:
The Travel Mug body is hand wash only but the lid is dishwasher safe! To hand wash, we recommend using a soft sponge or bottle brush as the best tool for keeping your Travel Mug body clean.
Also when you receive the care direction with your Ember Mug it'll say something along the lines of:
Hand wash your mug with warm, soapy water and a soft sponge. After washing, dry your mug off completely before placing on the charger.
So it's pretty clear that Ember don't want you putting the mug in the dishwasher.
Originally I thought this is because the mug wasn't waterproof and the dishwasher cou
The Ember Has Actually Been Tested In The Dishwasher And Survived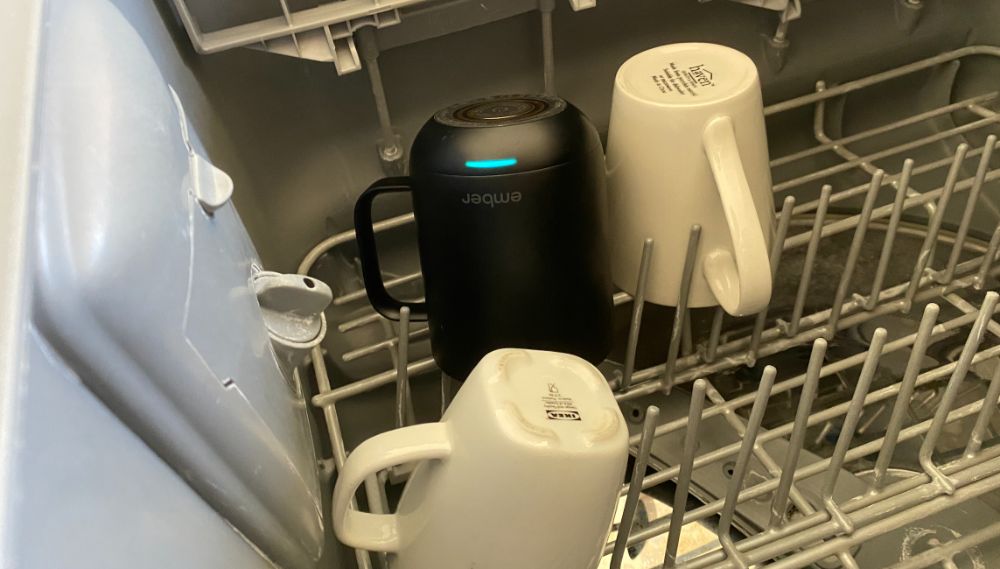 I was recently listening to this interview with Ember founder Clay Alexander and he actually stated that the company has tested the Ember Mug and it does survive in the dishwasher.
Here's what he said at around the 19m17s mark:
Yeah, so we've tested it, it does survive the dishwasher. But we do market it as hand wash only just to, you know, for the finish and such

Clay Alexander – Founder of the Ember Mug
If this is the case why do they market it as handwash only?
Well as Clay states "we do market it as hand wash only…for the finish and such"
While it is never clearly stated by Clay and while Ember don't clearly state it on their website I suspect that the Ember Mug is recommended to be hand washed only because of the ceramic coating on the mug.
This ceramic coating has the potential to delaminate or flake off and I can understand that the high temperatures and high pressure of the dishwasher could make this happen more quickly than it would with hand washing only.
Ember does come with a 1 year warranty that covers your Ember Mug chipping so it makes sense that the company wouldn't want people putting their mug in the dishwasher and having to replace a bunch of mugs where the ceramic comes off.
What Happens If You Put an Ember Mug In The Dishwasher?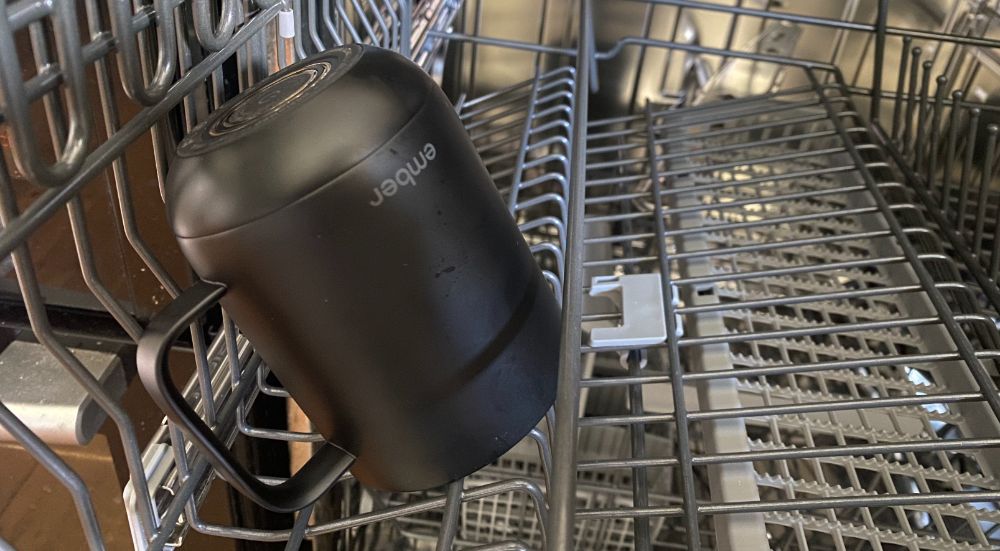 So what would actually happen if you were game enough to put your Ember Mug in the dishwasher and put it through a normal cycles.
Honestly, the most likely outcome is that your Ember Mug will come out completely clean with no damage done it it at all.
However, it is possible that putting your Ember Mug in the dishwasher could ruin the electrics and cause it to stop working. It could also potentially cause the ceramic layer to come away from the stainless steel and flake.
The combination of high temperatures, water pressure and long cleaning cycles put a lot more stress on the Ember Mug than a simple handwashing will do.
A dishwasher cycle can take anywhere from 30 minutes – 3 hours to complete. Hand washing my Ember Mug usually takes me 30-60 seconds at most.
Is Dishwasher Damage Covered Under Ember's Warranty?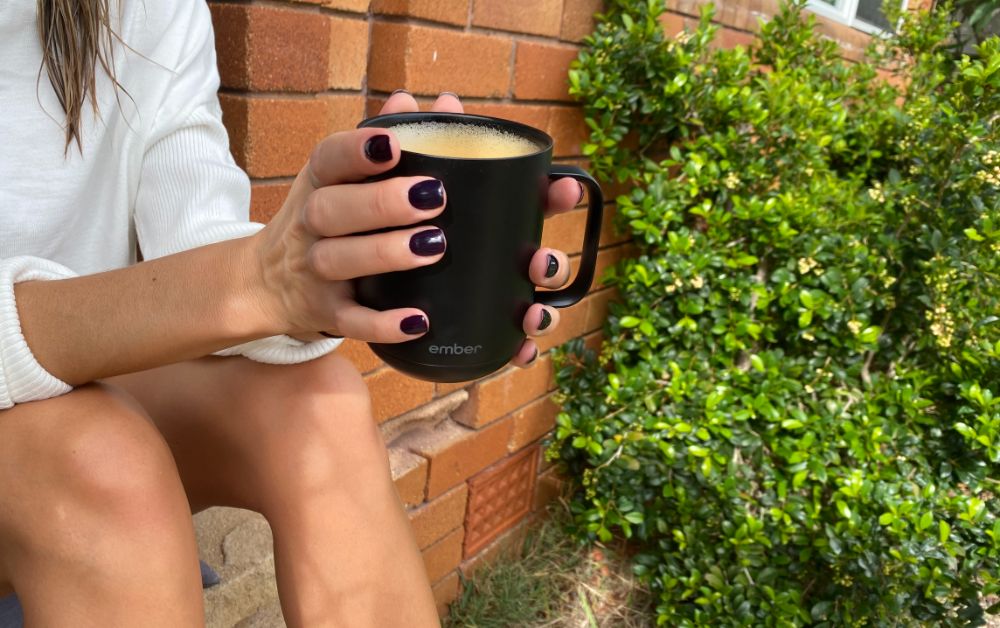 Ember Mugs come with a 1 year warranty that protects you for manufacturing defects.
However, this warranty is based on the fact that you use the Ember Mug as recommended. Because Ember clearly states that you should NOT put your Ember Mug in the dishwasher if you've done this and it's broken you mug there's a chance it might not be covered under warranty.
Ember state on their warranty page (emphasis added):
Ember warrants to the original purchaser that your Ember-branded product and Ember-branded product accessories (collectively, the "Product") shall be free from material defects in materials and workmanship under normal use for a period of one (1) year from the date of purchase.
Still, from what I have heard about Ember's customer service they are actually really good.
Some customers have even got replacements outside of their warranty period.
Can You Wash The Ember Travel Mug Lid In The Dishwasher?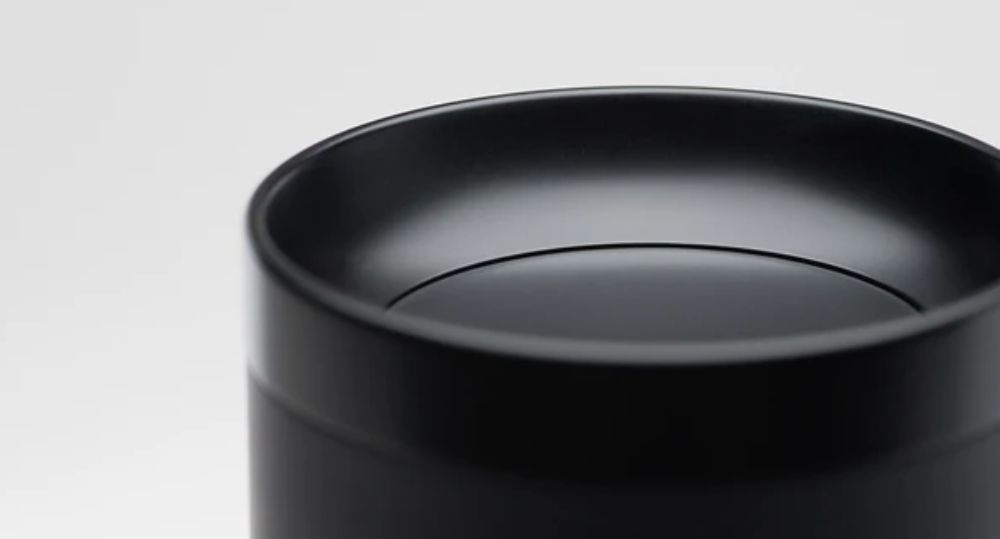 One thing that is dishwasher safe is the Ember Travel Mug Lid. This lid is made from BPA free plastic and is dishwasher safe.
However, the Ember Halo Mug has a ceramic coating and thus is NOT dishwasher safe. Ember recommends you only handwash the Ember Halo Lid.
How To Clean An Ember Mug If You Can't Use The Dishwasher
Given you can't put your Ember Mug in the dishwasher how are you meant to clean it?
The Ember is really easy to clean and I've had absolutely not problems handwashing mine. Below is a video showing you how to wash your Ember Mug or you can check out my article on how to wash an Ember Mug properly.
If you've got hard stains on your Ember Mug from tea or coffee (this happens a lot with the white ones) then you might need to do a deep clean.
If you have stains you want to remove then check out my detailed article on how to remove stains from your Ember Mug.
Should You Still Get An Ember?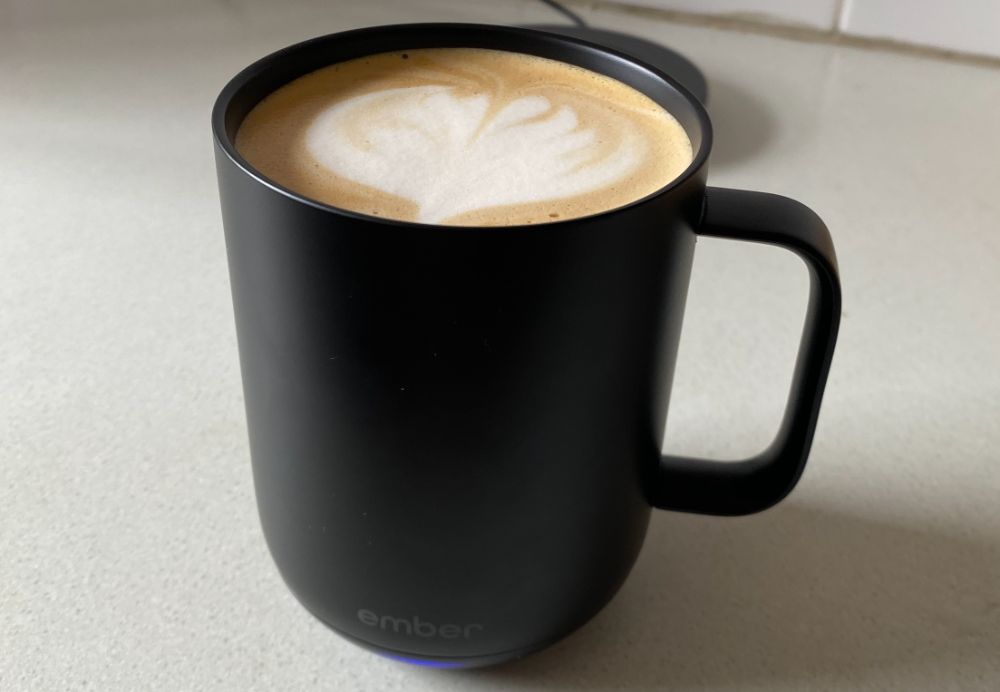 You might be wondering whether or not you should still get an Ember Mug given you can't clean it in the dishwasher.
Is handwashing it so annoying that I wouldn't recommend it? Absolutely not!
I personally own an Ember Mug 10 oz and absolutely love it. It's been super simple to hand clean and I haven't had any issues with it at all.
It's perfect for keeping my coffee hot for extended periods of time on those cold winter days. Sure I would love if it was dishwasher safe but I would never say this is a reason not to buy it.
I love my Ember Mug and would highly recommend it. You can click my affiliate links below if you want to see the latest pricing and grab a mug yourself.
See the latest price of the 10 oz Ember Mug at Amazon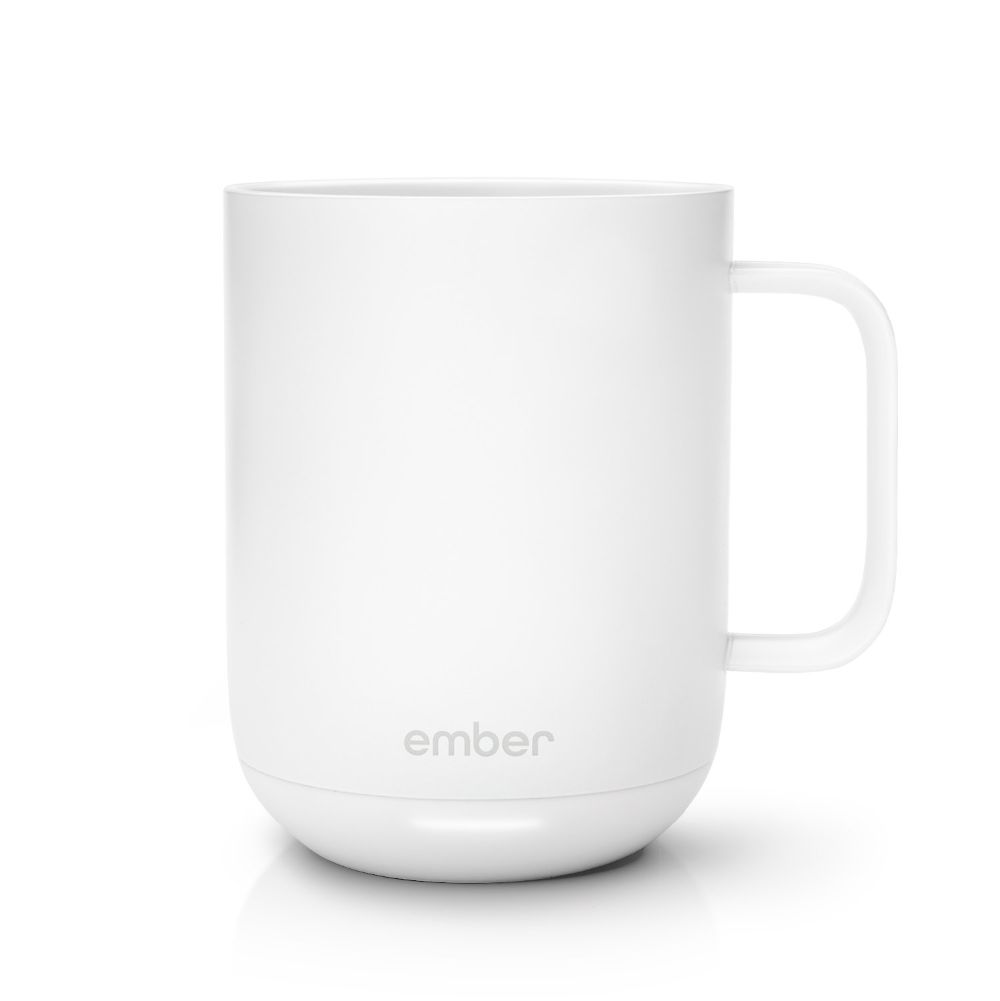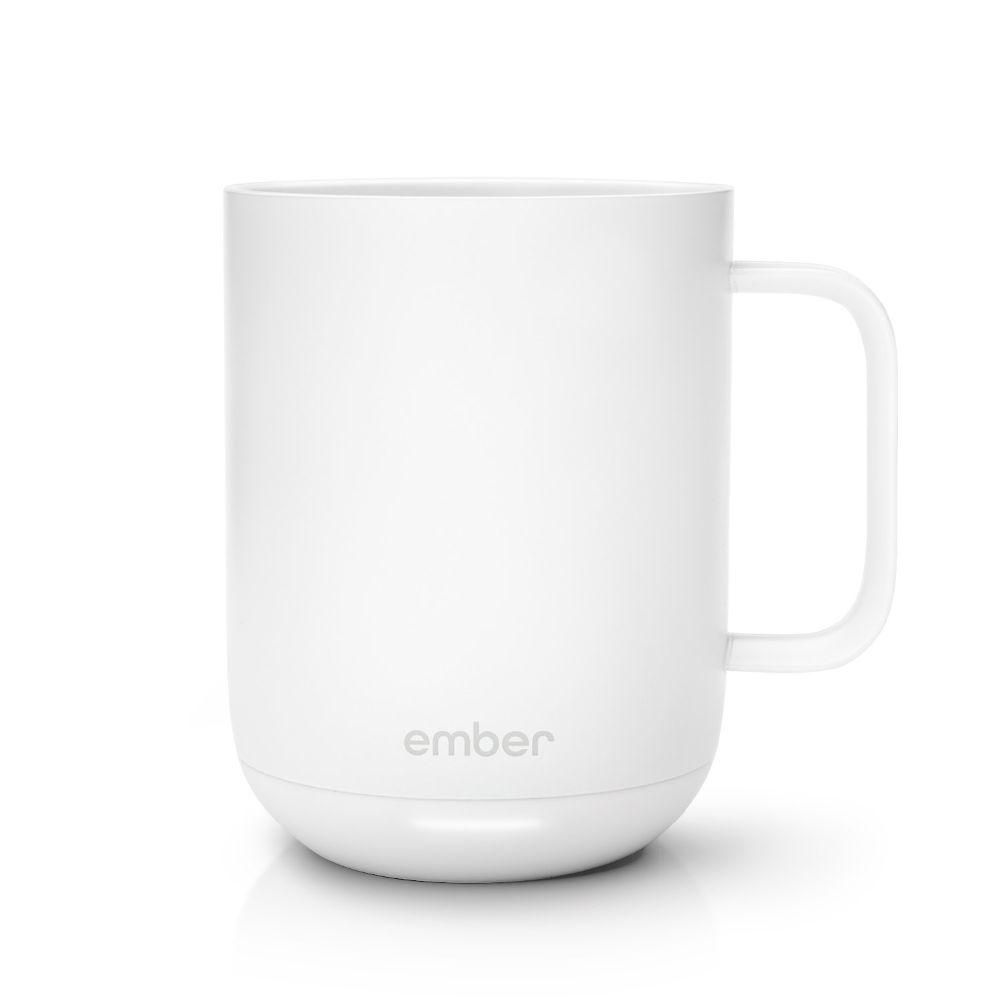 See the latest price of the Ember Travel Mug at Amazon