Hydro Flasks are great water bottles that can keep your drinks ice cold all day long. They have quickly become a status symbol in school, colleges and around the world with their bright colors and durable design.
But one of the downsides of Hydro Flask bottles is that they are quite expensive.
What if it was possible to get a Hydro Flask for free? Is that even possible and if it was how would you get a Hydro Flask for free?
To get a Hydro Flask for free you need to be an influencer and contact the company for products in exchange for reviews/exposure. You could also get a free Hydro Flask through lost and found or can get free fake ones off Ebay in some circumstances.
In this article I'll outline exactly how I was able to get free Hydro Flasks (both real and fake). But first, is it really possible?
Is It Possible To Get a Hydro Flask For Free?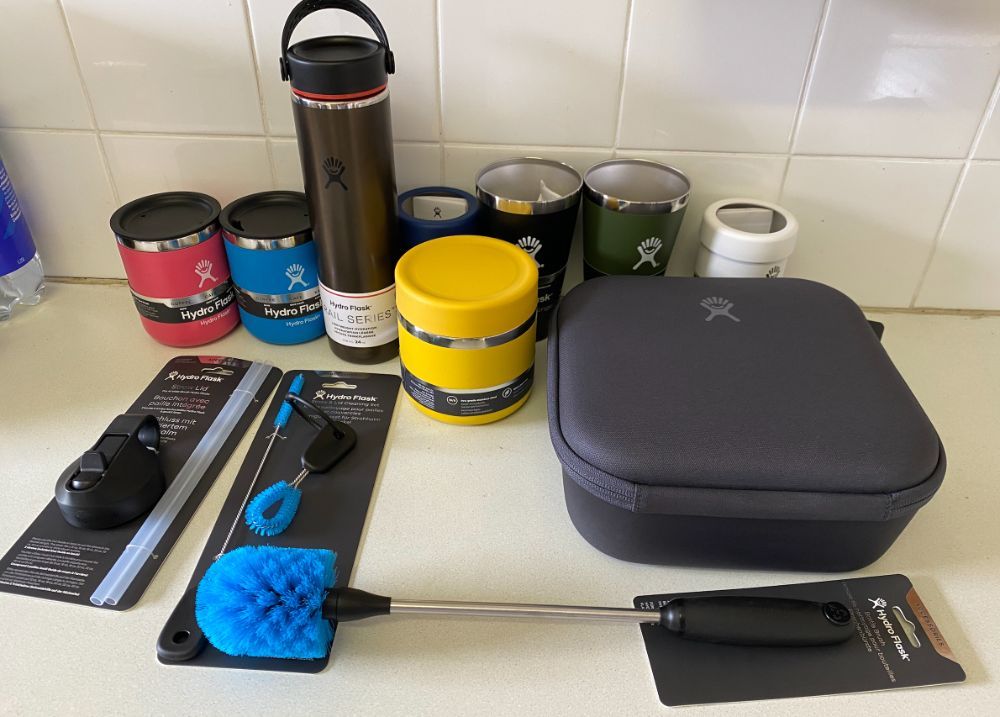 I can confirm that YES it's possible to get a Hydro Flask (or multiple) for free. I've personally been able to do it and have received the following for free from Hydro Flask:
I absolutely love all these products and have been so grateful to partner with Hydro Flask to provide written and video product reviews as well as product tests such as ice test and performance tests.
So while I didn't pay for these products with money I did provide value back to the company.
I was also able to get 2 x 32 oz FAKE Hydro Flask bottles in Ombre (2 tone) colors from random companies on Ebay. I'll explain exactly how I did this below but please note I paid for these upfront and did NOT expect them to be free. I feel I got quite lucky here.
How Can You Get A Free Hydro Flask Bottle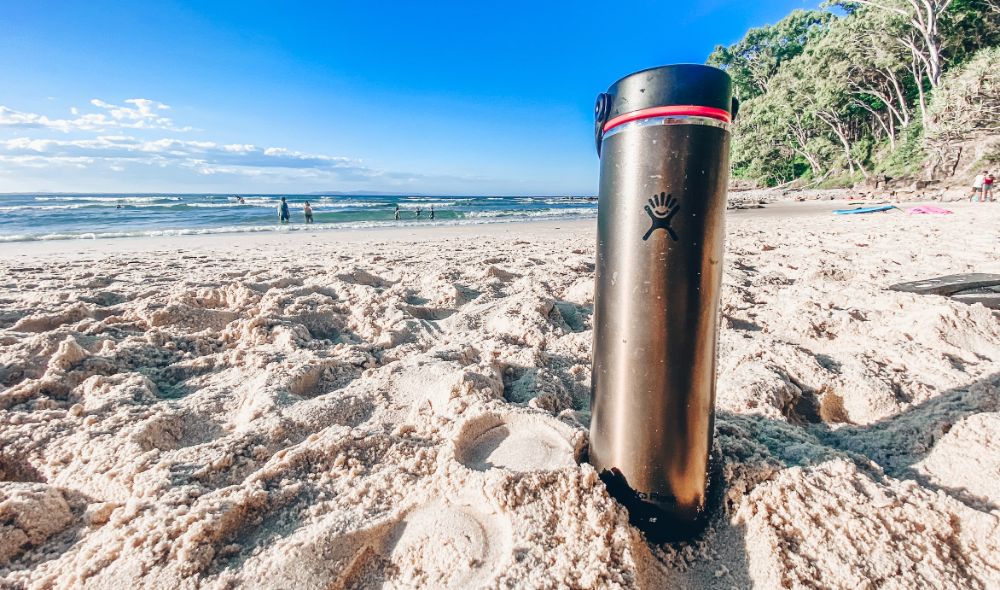 So how exactly can you get a Hydro Flask for free?
I'd love to say that there was some sneaky method where you can enter some competition and win one for free with little to no work but that really isn't the case. For the average person it's going to be very difficult to get any Hydro Flask products free of charge.
But if you are willing to put in the work how is it possible and how did I do it?
Become an Affiliate For Hydro Flask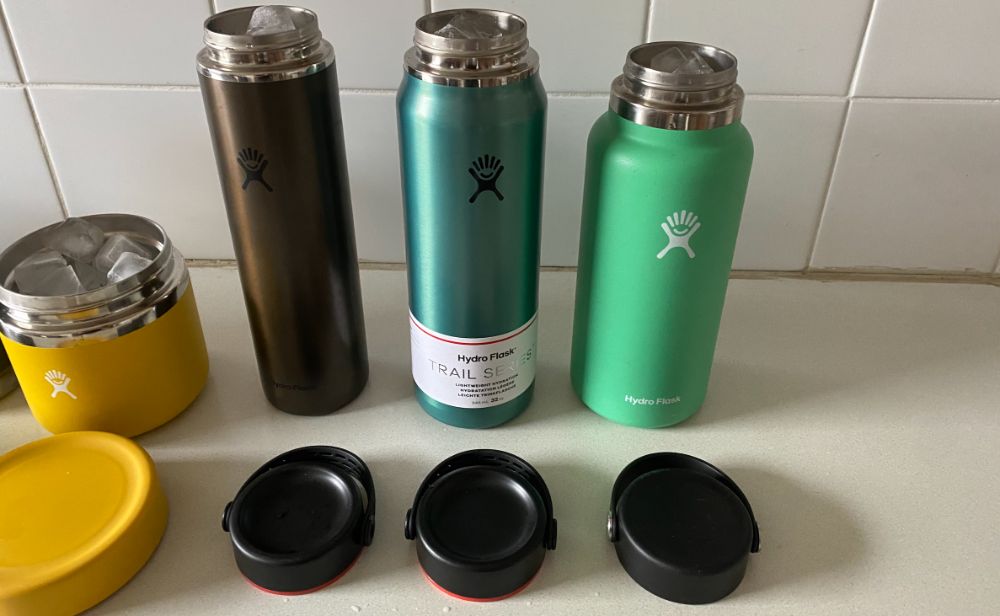 Before I ever received anything from Hydro Flask for free I was first an affiliate for them.
An affiliate is someone who recommends products using special links and if someone clicks your link and buy the product then you get a commission for it.
Throughout this website and even in this article links to Hydro Flask products for sale on both HydroFlask.com and at Amazon are affiliate links of mine.
If you purchase through the link it doesn't cost you any extra but I do get a small commission for it. And I do mean small.
But if you get enough sales then the commissions can more than pay for a Hydro Flask for you. It's not technically free but it's a good way to offset the costs of the Hydro Flasks you buy.
Personally I've sent Hydro Flask over $10,000 in sales in the past 12 months through articles I've written and videos I have made. The commissions more than paid for the Hydro Flasks I have personally purchased.
You can sign up as an affiliate of HydroFlask.com through a affiliate platform called Avantlink – Click here to learn more about Avantlink.
Be An Influencer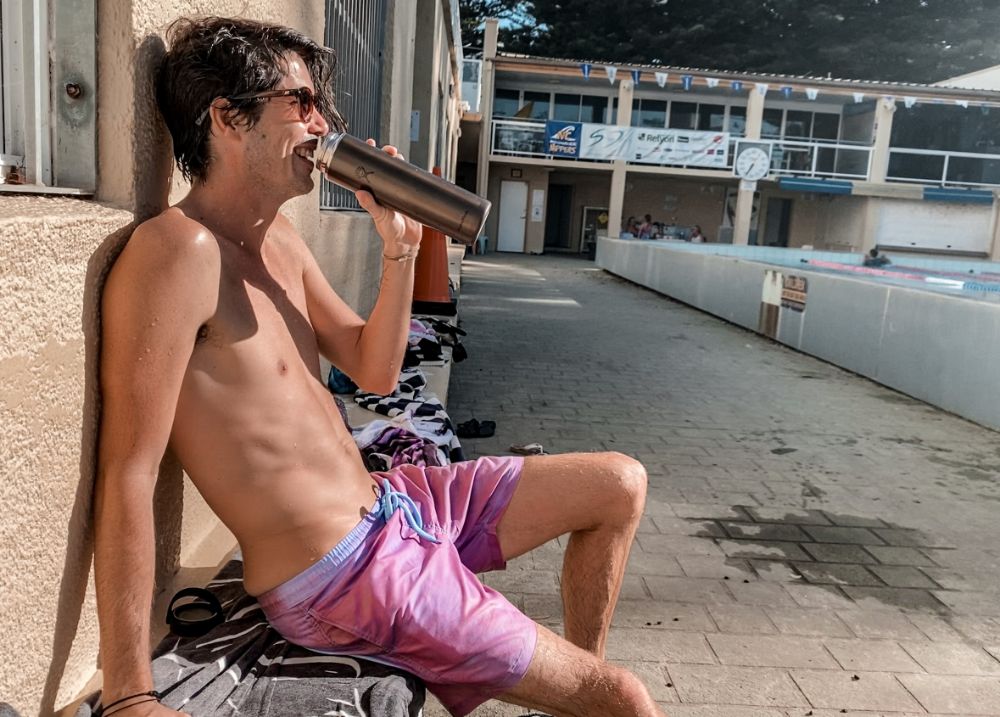 Being an influencer and having the ability to reach thousands of people is something companies like Hydro Flask want to have access to.
If you can recommend Hydro Flask to your audience on Instagram, Tik Tok, YouTube or any other social media platform chances are companies like Hydro Flask will want to work with you.
For me I am an "influencer" in the outdoor gear and reusable water bottle space. While I might not have a huge instagram following my website gets a lot of traffic and my YouTube videos about Hydro Flask products (which I made with products I personally bought) have racked up hundreds of thousands of views in total.
It was my YouTube videos that an employee at Hydro Flask saw and they reached out to me and asked to work with me by providing me with free products.
Contact Hydro Flask And Ask For Gear In Exchange For Reviews or Exposure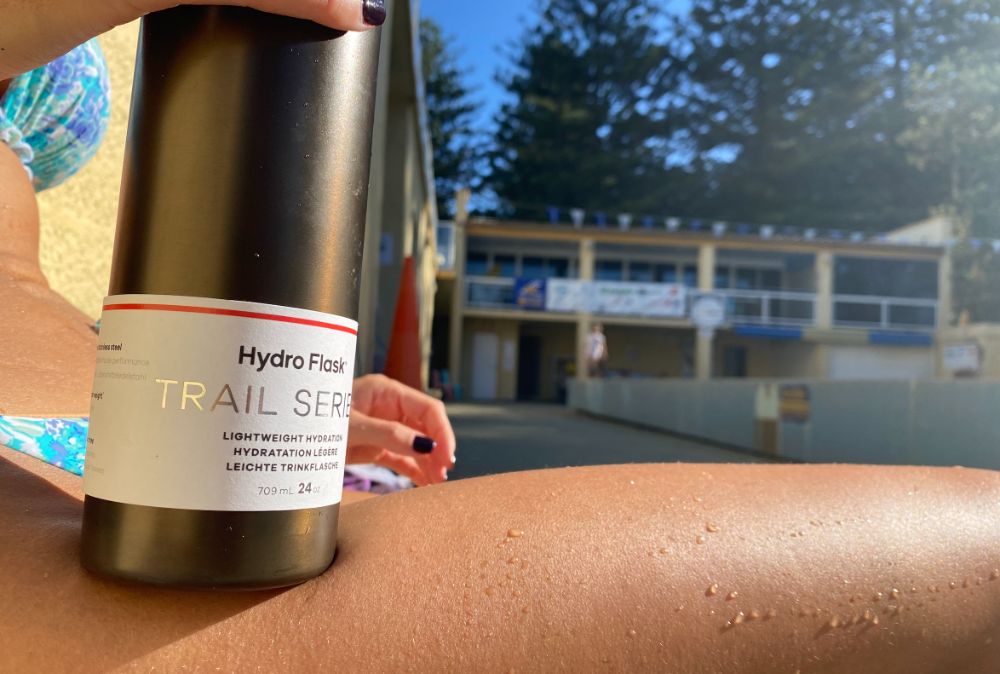 I got really lucky and Hydro Flask contacted me and wanted to work with me but if you're an influencer or have some sort of following reach out to their marketing department and see if you can work with them.
I've done this with numerous companies in my space and while many ignore my messages some companies are exciting to work with me and send me products.
Lost and Found (Don't Steal)
The other way to get a Hydro Flask for free is to find one that someone has lost or left behind.
There are a lot of lost and found areas at gyms, swimming pools, clubs etc where everything people have left behind gets put.
If someone hasn't come back to claim a Hydro Flask and it's been quite a while then maybe you'll be able to get one for free. I definitely suggest disinfecting it first before using it.
I would also definitely advise AGAINST stealing. Owning stolen goods is never worth it so always do the right thing.
Below is the story from a girl who was cleaning up after a tournament and she found a Hydro Flask that was left behind.
She reached out to everyone she could asking if anyone knew who's it was. No one claimed it and so she was able to use it herself.
A bunch of people in the comments section of this video are also saying this is exactly how they got their Hydro Flasks for free.
Here's an example:
I can totally relate to this i actually found a hydro flask today at my mom's job so she took it and obviously asked if it was any ones and no one claimed it so i took it and now its mines and i do have my personal stickers on it.
If it's sitting there for ages going unused then I don't see why you can't use it yourself. If the real owner does discover that it's theirs then just give it back to them.
Get a Free Hydro Flask Under Warranty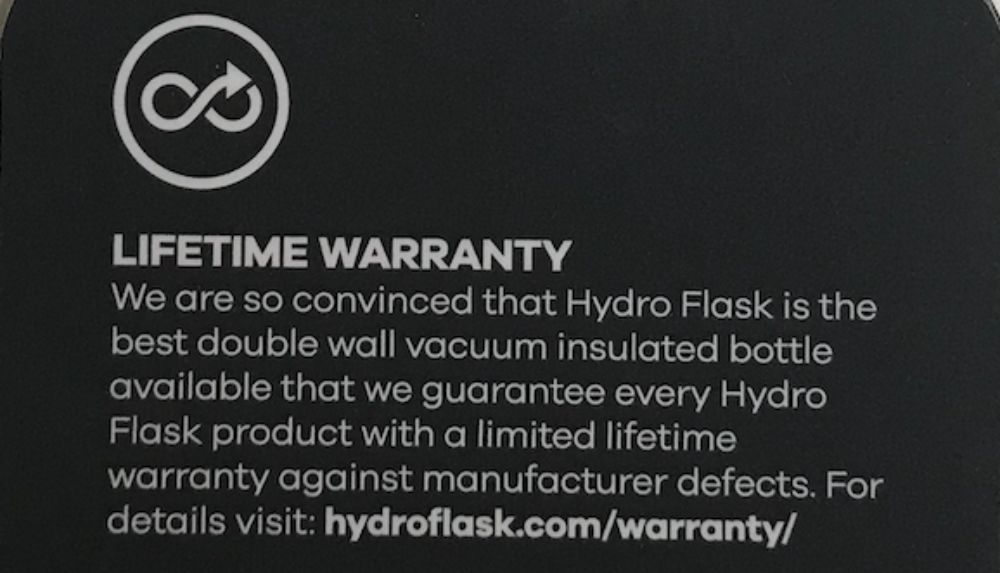 Hydro Flask bottles come with a lifetime warranty against manufacturers defects.
So if your Hydro Flask isn't working anymore or if you have issues with your Hydro Flask reach out to their customer support team and they might just replace your old Hydro Flask free of charge.
How I Got 2 Free (Fake) Hydro Flasks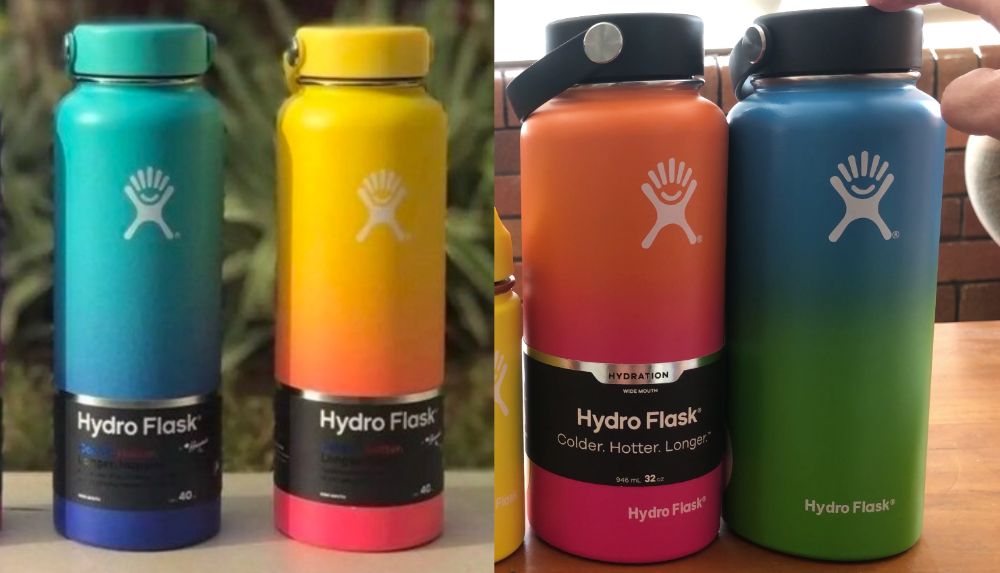 The above photo shows 2 real Hydro Flasks on the left (they are 40 oz) and the 2 FAKE Hydro Flasks on the right that I got off Ebay (they are 32 oz).
I actually wrote an article about if Hydro Flask made Ombre colors and it turns out that yes they did but these specific ombre colors were only ever released in 40 oz sizes. Not the 32 oz sizes I received.
You can also see that the lids are different and in my articles on the 12 ways to spot a fake Hydro Flask I outline the variety of ways you can tell whether a Hydro Flask is real or fake.
After receiving these bottles from Ebay I contacted the seller and advised them that I knew they were fake because Hydro Flask never made this color in this size, plus other ways I had identified it was fake.
I wasn't sure how they would respond but what happened surprised me. The seller refunded me completely and NEVER SAID ANYTHING TO ME.
No response to my email saying they were fake, nothing even about the refund. They just refunded me completely and never spoke to me again.
I actually bought these bottles from 2 different Ebay sellers and they both did the same thing. So I eventually ended up getting both for free.
I obviously got lucky here and the seller could do anything in this circumstance. They could ask me to post it back (which I would have done) or offer a partial refund or full refund or they might get angry who knows.
This is not a guaranteed strategy by any stretch of the imagination and do so at your own risk. But that is how it played out for me. Click here to learn how to spot a fake Hydro Flask even before you buy it.
How I Got Hydro Flask Bottles and Other Gear For Free
Yes I have been fortunate enough to receive a bunch of Hydro Flask bottles and gear for free but there was a reason Hydro Flask sent me these items.
So how did I manage to get Free Hydro Flask Bottles?
First, I Purchased Hydro Flask Bottles To Review Myself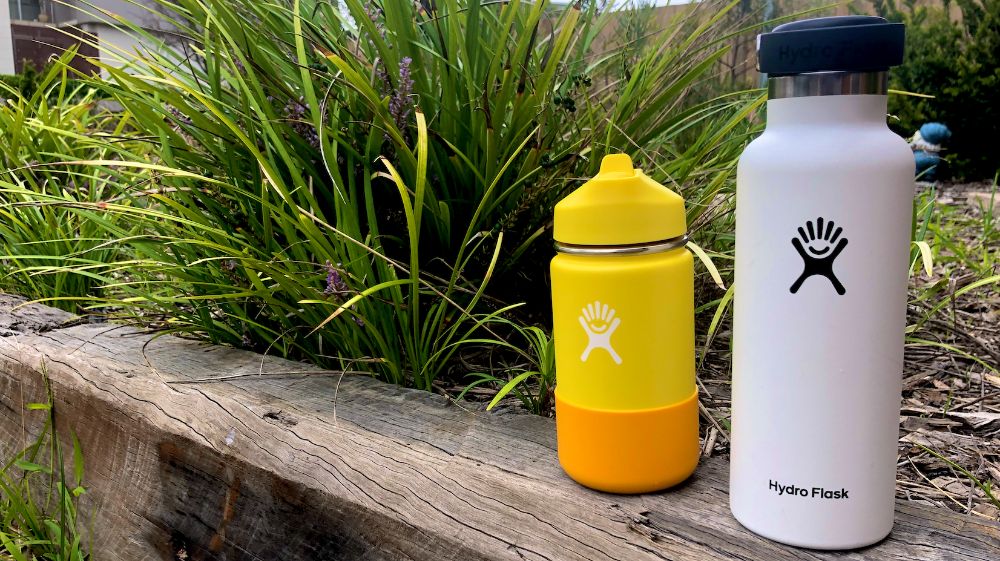 To begin with I purchased multiple Hydro Flask bottles myself. I personally paid for and bought a 12 oz, 18 oz and 32 oz Hydro Flask bottle for review purposes for this website you're on right now.
All up I spent over $100 on these bottles but I used my experience with the bottles to write reviews and answer people's questions about Hydro Flask bottles on my website and YouTube channel.
I even went as far to scratch a paint chip into my Hydro Flask in order to write an article about what to do if you have a Hydro Flask paint chip.
So I spent a fair bit of money and did a fair amount of work up front to become an "influencer" when it comes to Hydro Flasks.
I also created the below video on how to spot the difference between a fake Hydro Flask and a real Hydro Flask:
Hydro Flask Reached Out To Me
One of the team over at Hydro Flask Australia saw my videos and reached out to me saying they wanted to partner with Australian YouTubers to get exposure to some of their lesser known products.
I obviously said ABSOLUTELY and they then sent me out a bunch of different items.
Now it's important to note that I didn't choose what items they would send me, they made those decisions. But since the initial package I did organize to get a free 32 oz Hydro Flask Trail sent to me so I could do direct comparisons between the Hydro Flask Trail and regular Hydro Flask.
I Created Product Test and Product Review Videos and Articles
It's important to note I didn't just get these items for free and then just use them for my personal use.
I received them and then went to work creating product review videos and articles as well as product test articles that I published to my YouTube channel.
Below you can see a video where I did a comparison between Hydro Flask Cooler Cups and a regular foam cooler.
I've also done a variety of ice tests and other product related videos that combined got tens of thousands of views and created a lot of positive exposure for Hydro Flask.
So for them it's basically free advertising.
How To Get Hydro Flasks On Sale

A better solution to trying to get a Hydro Flask for free is to instead look for Hydro Flasks that are on sale.
You can easily save up to 25% on Hydro Flasks by purchasing during sale periods or by purchasing discontinued colors or discontinued stock.
I've done a full article on if Hydro Flask has sales and where to find them so be sure to check that out for more details.