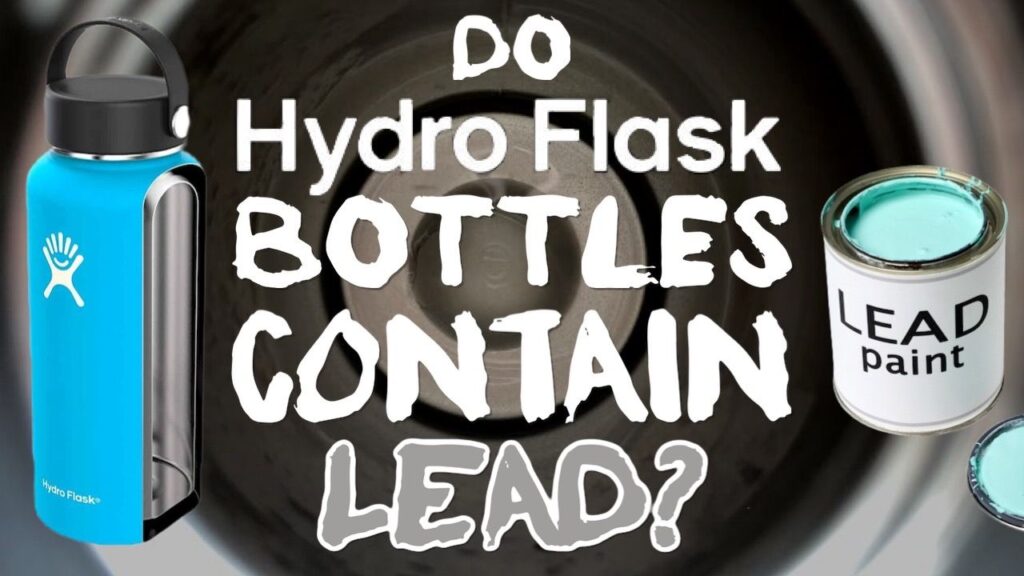 Many people have moved away from plastic bottles towards insulated bottles like Hydro Flask. But is it possible Hydro Flask bottles contain harmful chemicals and do Hydro Flask bottles contain lead?
You might not have thought that lead wouldn't still be used in manufacturing given it's history and how harmful it is to humans. Lead uses to be used in paints for kids toys, gas for cars as well as lead-acid batteries.
Lead is still used in the manufacturing of many double wall vacuum insulated bottles.
See the latest prices of Hydro Flask bottles at Amazon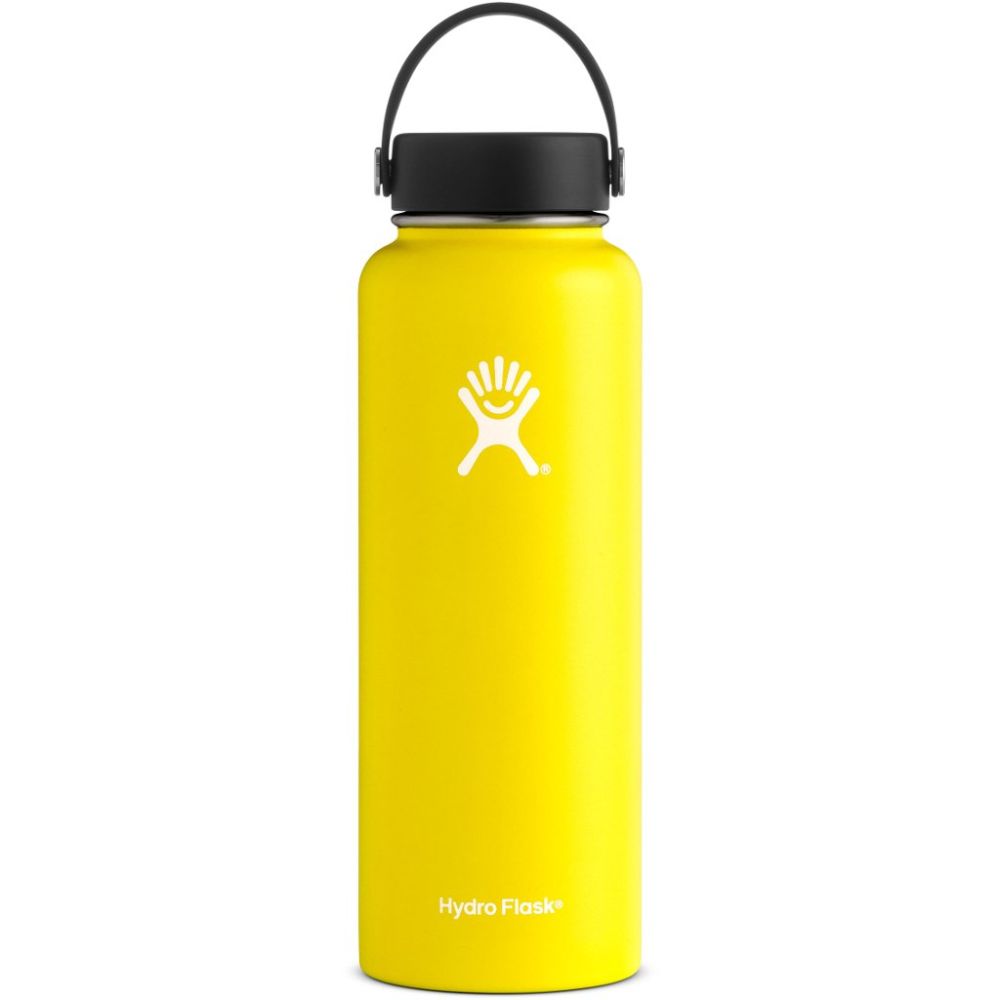 Do Hydro Flask Bottles Contain Lead?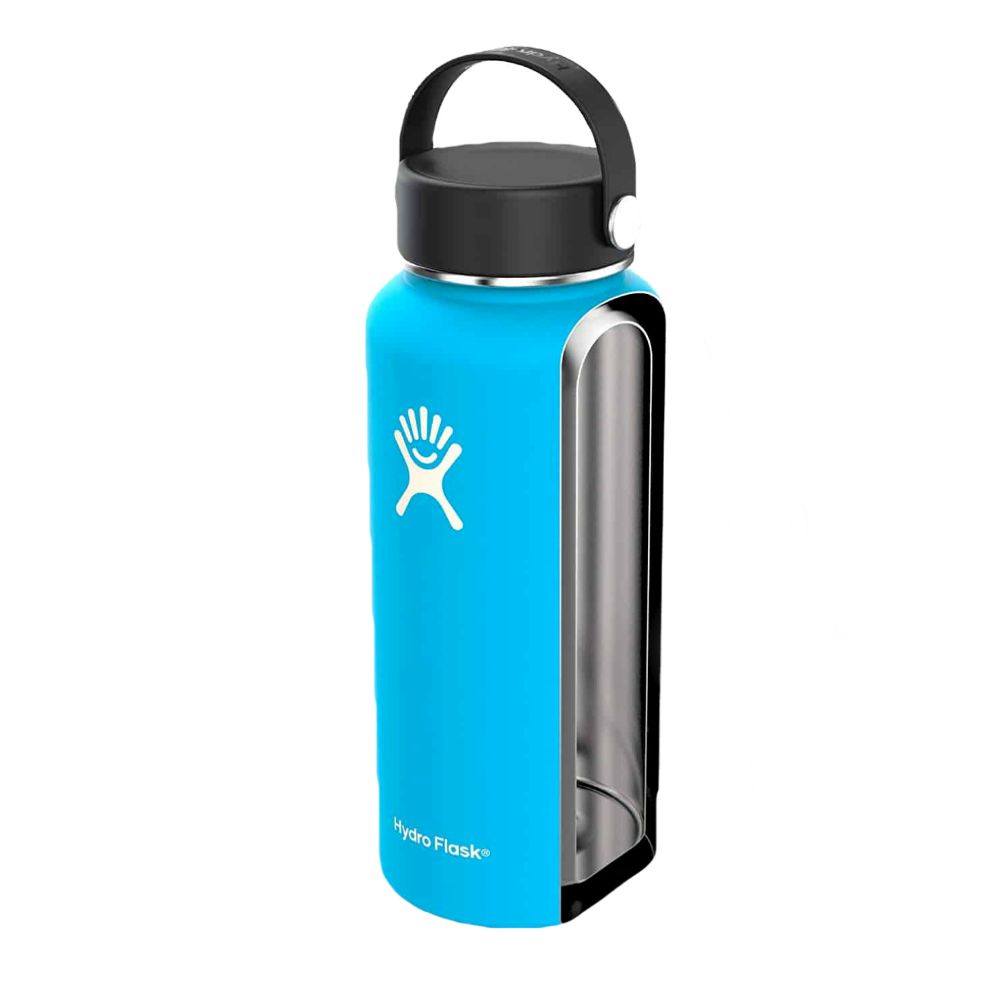 Hydro Flask bottles do NOT contain lead. Lead was used to create the vacuum seal in Hydro Flask bottles from 2008-2013/14 but has since been replaced with a lead-free "Temp Shield" seal which does not contain lead.
Originally Hydro Flask bottles were made using lead but when the company was bought out in 2012 and the CEO at the time, Scott Allan, decided to remove all lead from manufacturing so the bottles were completely in line with their values as a company.
This inc article goes into detail about their transition away from using lead in manufacturing, which cost the company a lot of time and money. But ultimately they did the right thing and removed all lead from manufacturing.
Scott Allan says in that article:
we stopped producing all affected products, namely the bottles where a powder coating didn't cover the lead, and decided to make some changes to the manufacturing process.
It didn't go smoothly:
In the first 12 months, we spent $1 million in extra costs to produce bottles, and we lost $2 million or $3 million in sales on top of that.
But ultimately the company was able to meet the demand with the new lead-free manufacturing process:
By early 2014, we could meet demand with the quality we wanted.
So any Hydro Flasks made prior to mid-2013 still likely contain trace amounts of lead. Hydro Flasks made between mid-2013 and early 2014 may contain lead or may not and Hydro Flasks made after mid-2014 are all lead-free.
Hydro Flask now use a proprietary sealant they call "Temp Shield" which doesn't contain lead but still holds the vacuum seal extremely well. So well that Hydro Flask are confident enough to offer customers a lifetime guarantee on the vacuum seal.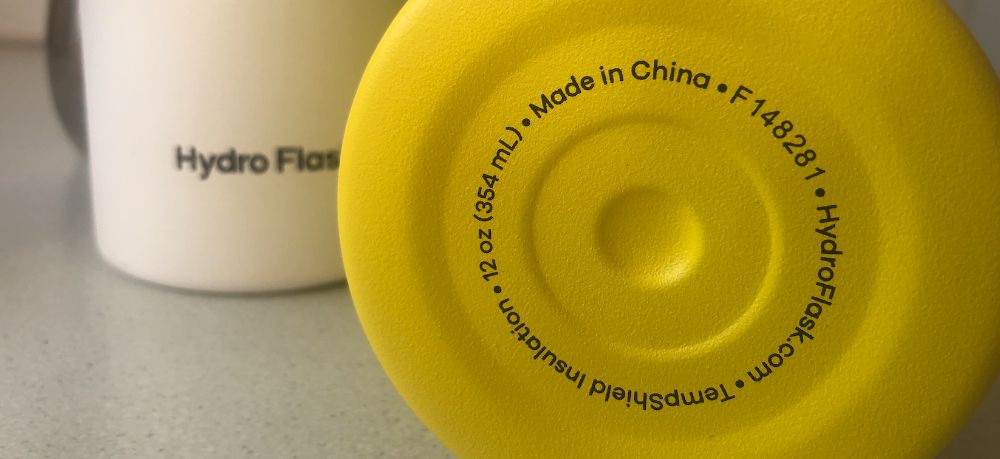 Do Hydro Flask Bottles or Lids Contain BPA?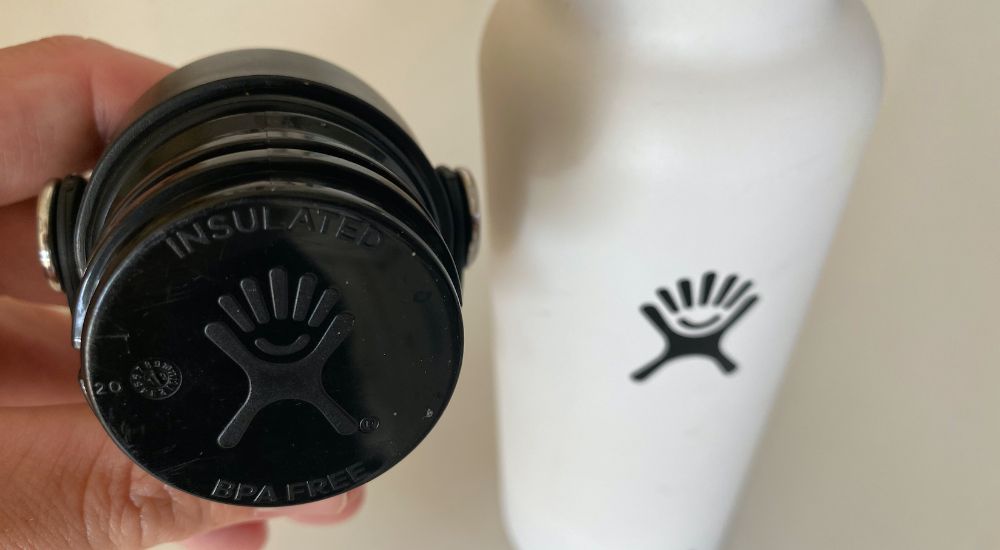 No, Hydro Flask lids are made with a BPA-free plastic and Hydro Flask bottles are made from 18/8 kitchen grade stainless steel which features no plastic lining or covering.
While I was unable to find out exactly what type of plastic their lids are made from (trust me I searched high and low to try and find this out and even contacted the company) all their marketing material and even the products themselves state BPA free. Learn more about what Hydro Flasks are made from.
In fact, creating a bottle that was BPA was part of the inspiration of the creation of Hydro Flasks in the first place.
In 2008, when the founders came up with the idea for Hydro Flasks, it was just becoming clear that BPA caused heath problems, so the founders wanted to create a bottle made from stainless steel, not plastic as to avoid those harmful chemicals.
You can also get this affordable stainless steel lid for your Hydro Flask if you want to avoid plastic completely.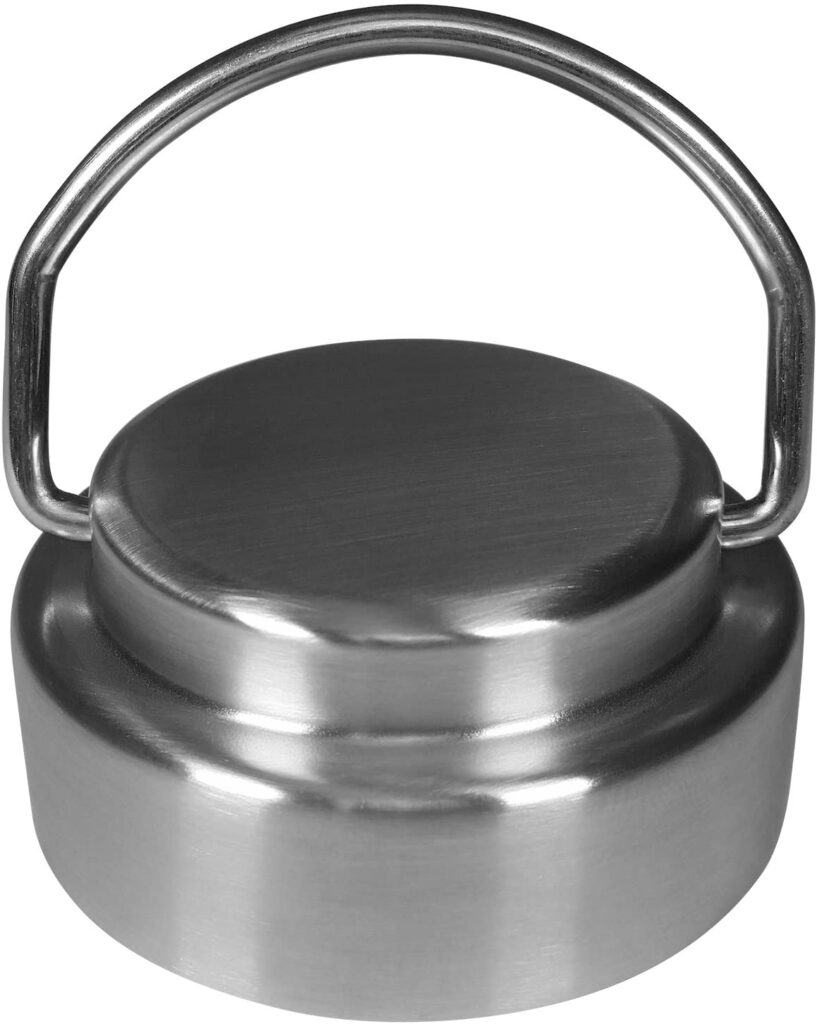 Most Other Brands Of Insulated Bottles DO Use Lead
In fact, most other insulated stainless steel bottles use lead to create the vacuum seal. This leaves trace amounts of lead on the outside of their bottles. To protect people from coming into contact with this they cover the lead with a metal covering on the bottom of the bottle.
You can see in the image below the Hydro Flask bottle vs the Yeti bottle. The Hydro Flask bottle doesn't need to have the protective covering on the bottom and this makes it a lighter bottle overall.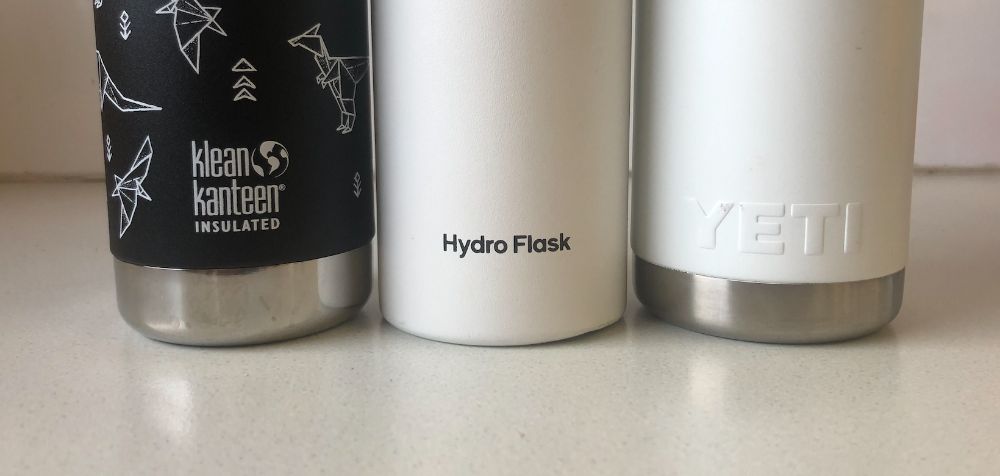 Why Is Lead Used In The Manufacturing of Vacuum Insulated Stainless Steel Bottles
Vacuum insulated bottles date back to the 1800's when they were first invented and sold.
Below you can see some marketing material from 1907 marketing the thermos vacuum insulated bottle.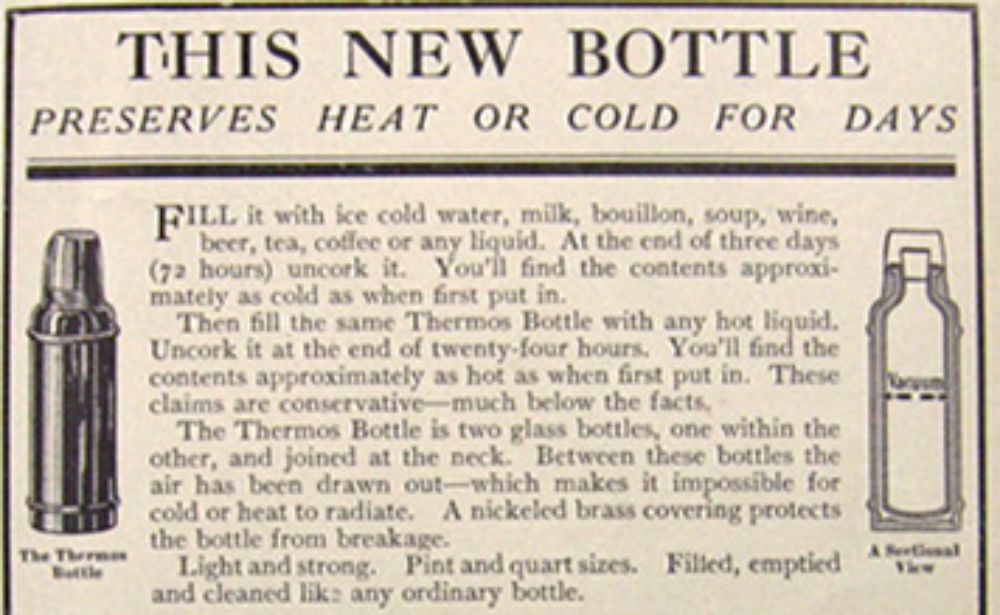 The technology in Hydro Flasks is not new and neither is the way they are manufactured.
There were likely patents on the idea of vacuum insulation and the manufacturing processes to create these bottles, but that would have expired years ago given they were first created over 100+ years ago.
Over the years the process would have been refined so factories in China can make vacuum insulated bottles in large volumes extremely cheaply.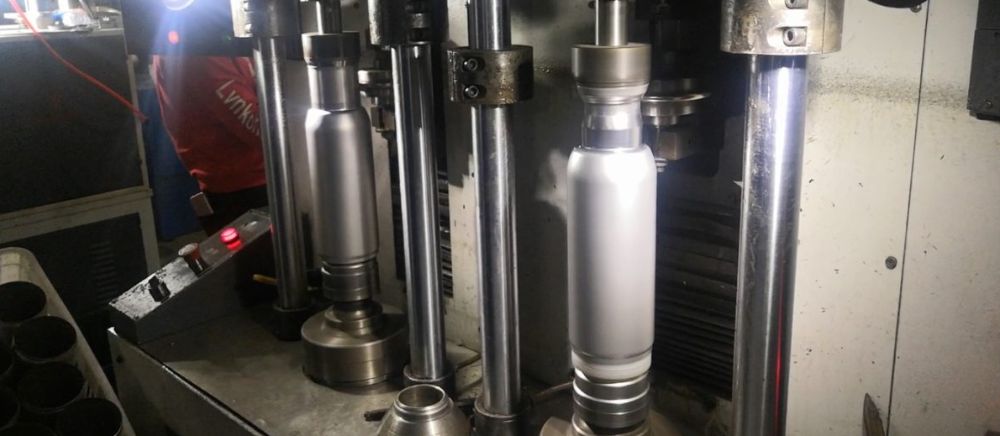 It's not exactly spoken about widely that lead is used in water bottles as this would obviously have a negative impact on marketing. I'm unsure why no other companies have tried to remove it from their manufacturing process as who wants trace amounts of lead on their water bottle?
I guess most companies are happy that they can get their bottles made cheaply and they feel that it's safe enough because they added a metal ring on the bottom so you can't touch the lead.
Are Hydro Flask Bottles Safe To Drink Out Of?
It's important to note that the lead in other bottles (as well as the early Hydro Flask bottles) were located on the outside of the bottle at the bottom where the vacuum seal is.
They are not located on the inside of the bottle and thus don't come in contact with the water in your bottle.
Hydro Flask bottles are made out of 18/8 kitchen grade stainless steel. This is considered safe to drink out of and Hydro Flask bottles don't seem to cause cancer.
However some people do believe the stainless steel can change the flavor of the drink.
This is unlikely to happen with something like water, but with an acidic drink like lemon juice or something like soda it is more likely to happen. Are you able to put lemon juice in a Hydro Flask?