There are lots of options when it comes to insulated tumblers on the market and they all promise to keep ice for hours. But what are the best cups that keep ice 24 hours or more?
Does the big brand Yeti cup beat every other brand or do cheaper brands like Ozark Trail and RTIC also keep ice for 24+ hours but save you some money?
I did a bunch of research into the best tumblers for ice retention and discovered some interesting results:
There are multiple cups that keep ice for 24 hours or longer. Choosing the right one comes down to features and pricing. The Hydro Flask cup keeps ice the longest, the Simple Modern cup is leak proof and the Ozark Trail tumbler is a good budget option.
Biggest Brand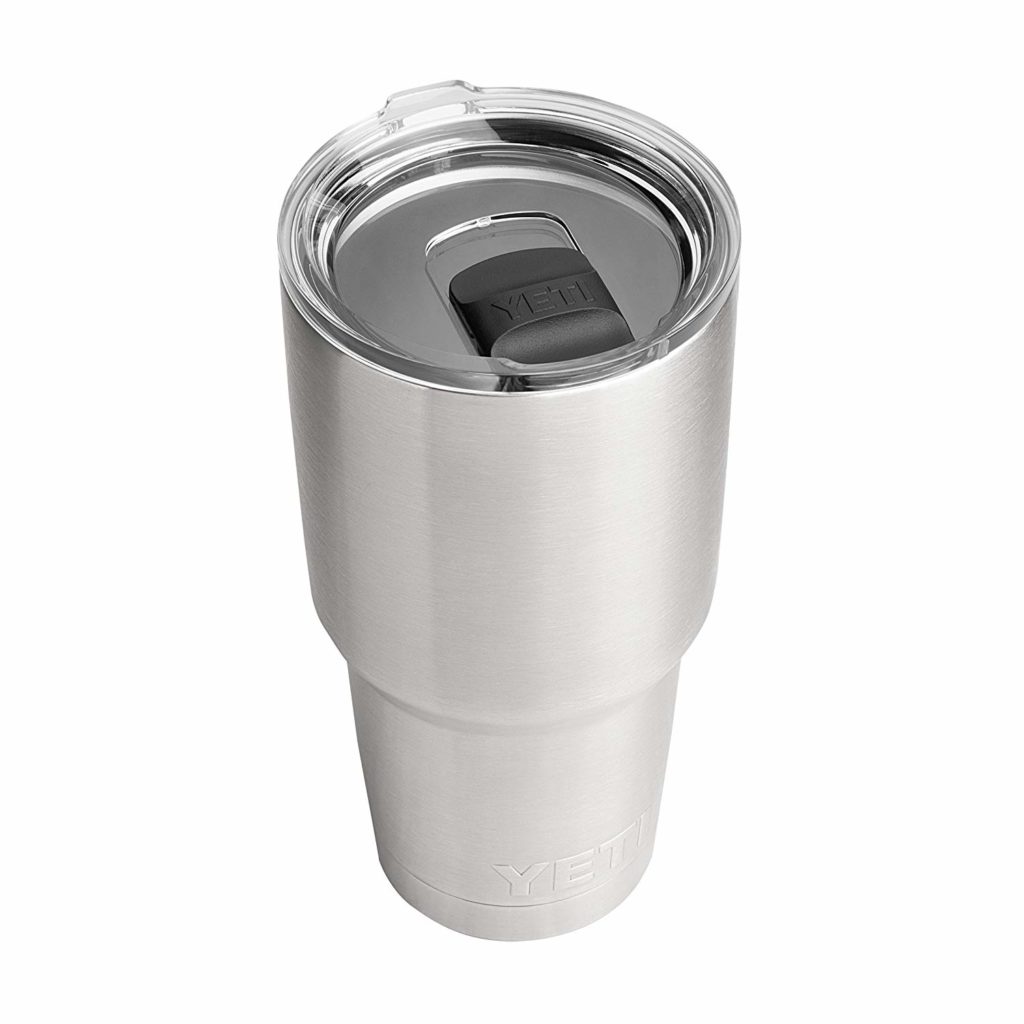 Yeti Rambler Tumblers
Sizes: 10, 16, 20, 26, 30 oz
~$19-$40
Price: See at Yeti.com
(or compare to Amazon)
BEST ICE RETENTION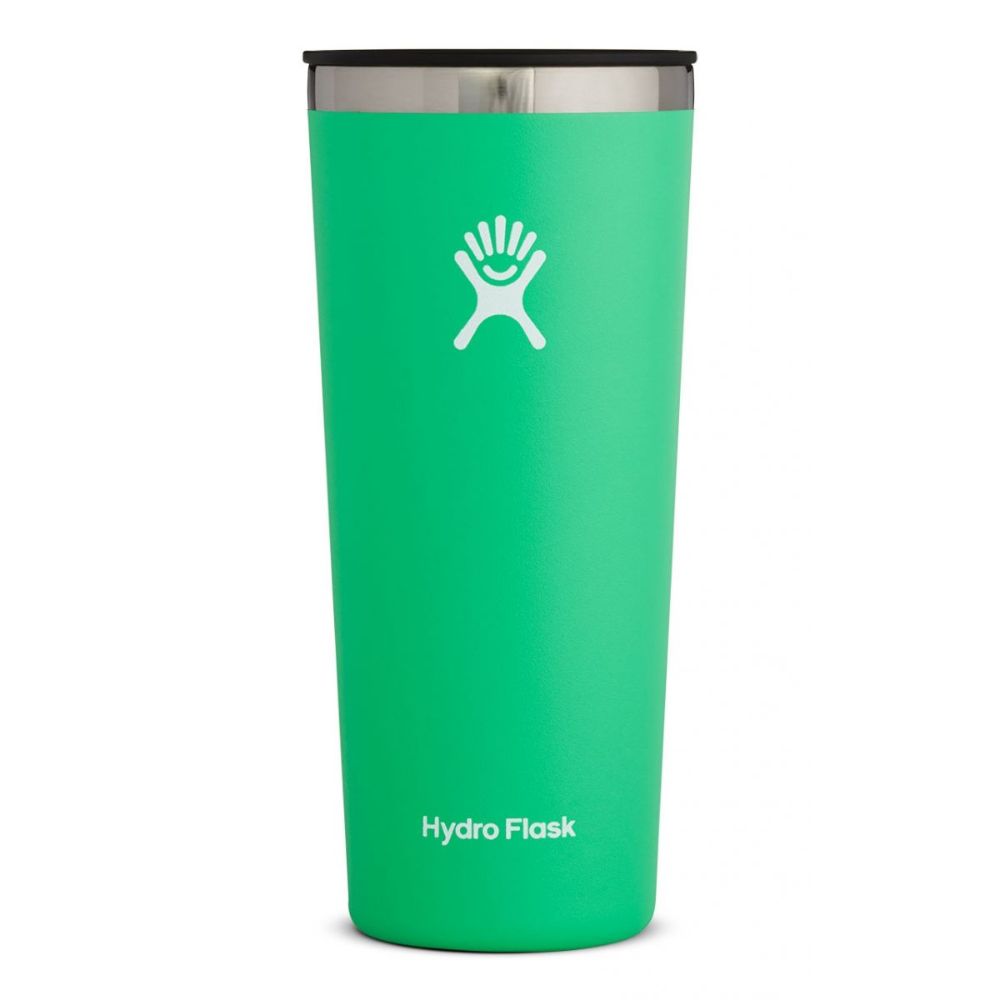 Hydro Flask Tumbler
Sizes: 16, 22, 32 oz
~$28-$40
Price: See at HydroFlask.com
(or compare to Amazon)
Value For Money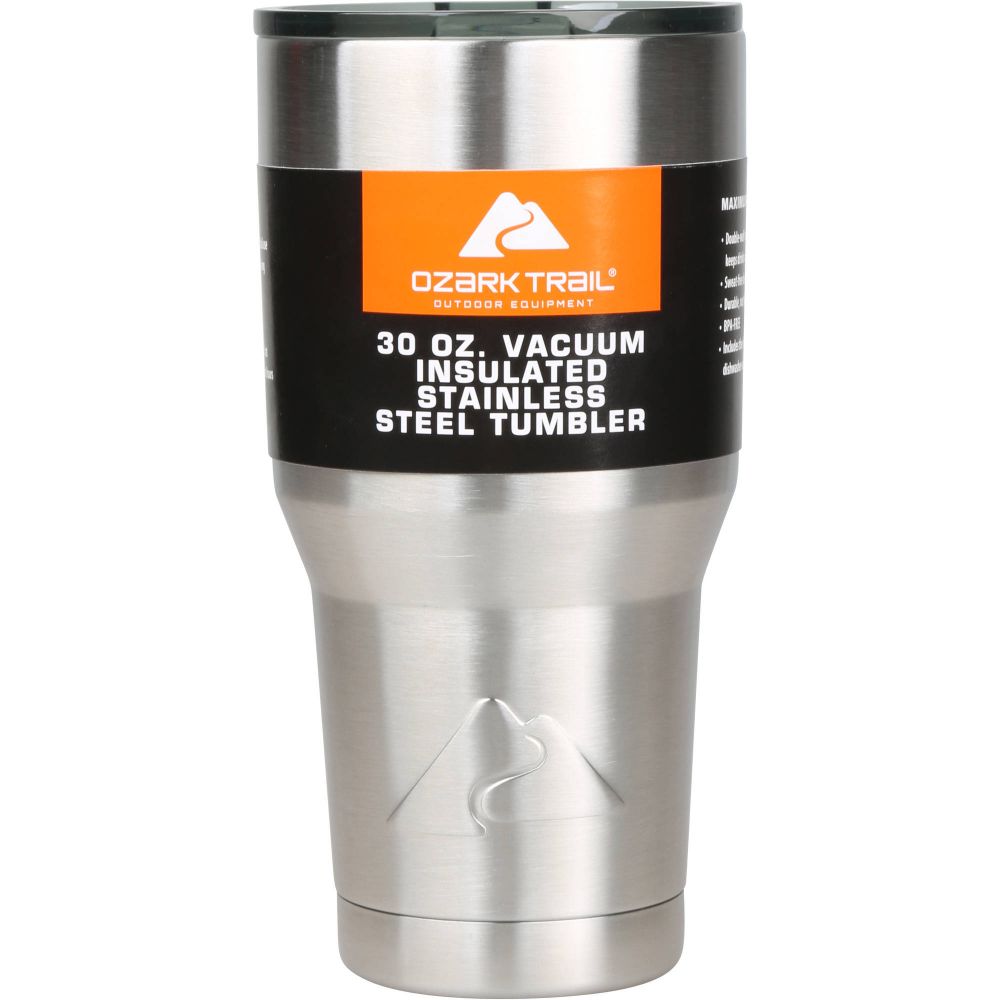 Ozark Trail Tumblers
Sizes: 10, 12, 20, 30 oz
~$6-$12
Price: See at Walmart.com
(or compare to Amazon)
Best Performer: Hydro Flask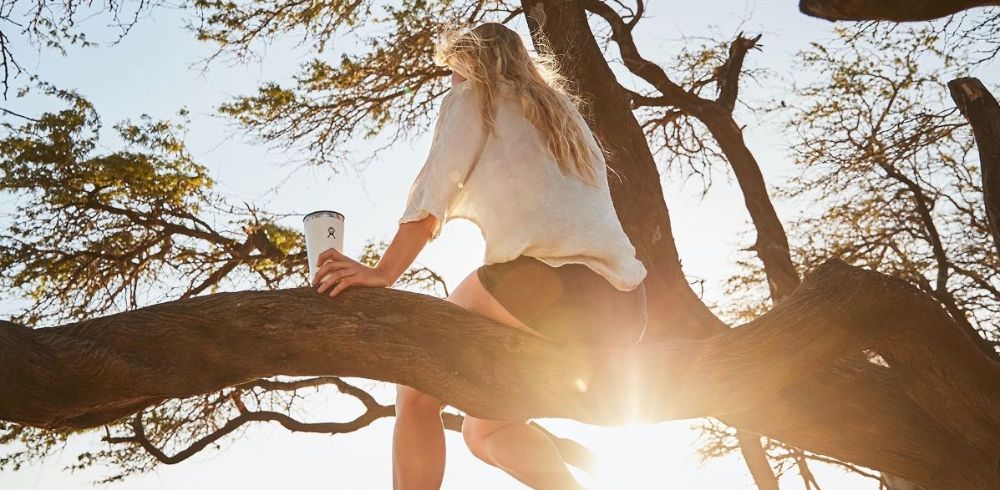 I actually found it really interesting to discover that Hydro Flask tumblers actually kept ice longer than any other tumblers on the market.
It outperforming Yeti as well as other brands like RTIC and Ozark Trail in a couple of different tests.
I will note that the difference is rather small, these cups all perform fairly similar, but the Hydro Flask still performed better.
I can't prove it but I think it comes down to the lid and the fact that the lid is insulated with Hydro Flask's Honeycomb insulation.
It has a very unique tapered design but this makes it great for fitting in almost all car cup holders. It also comes in a variety of cool bright colors.
It is one of the more expensive tumblers on the market but Hydro Flask are known for their high quality products and it's backed by a lifetime guarantee.
See the latest prices of Hydro Flask tumblers at HydroFlask.com
(or compare to the prices at Amazon)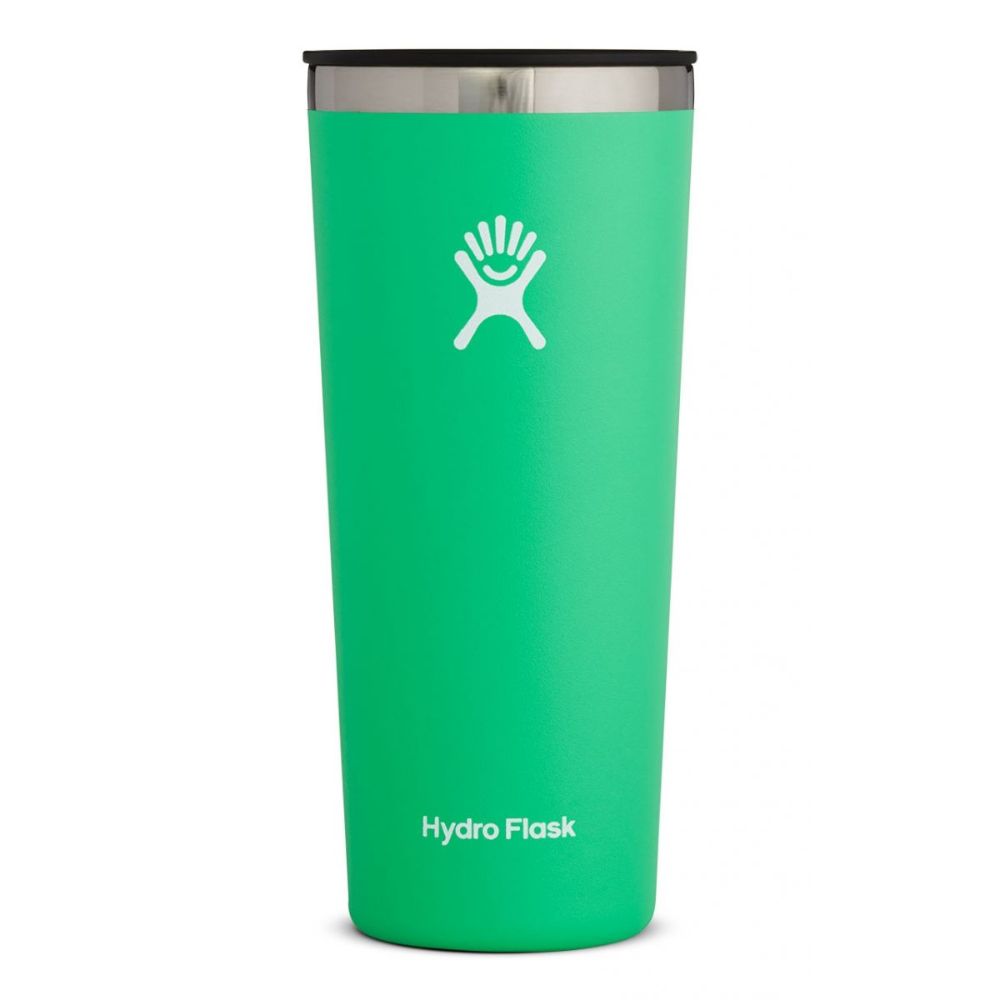 How I Worked Out Which Tumblers Perform Best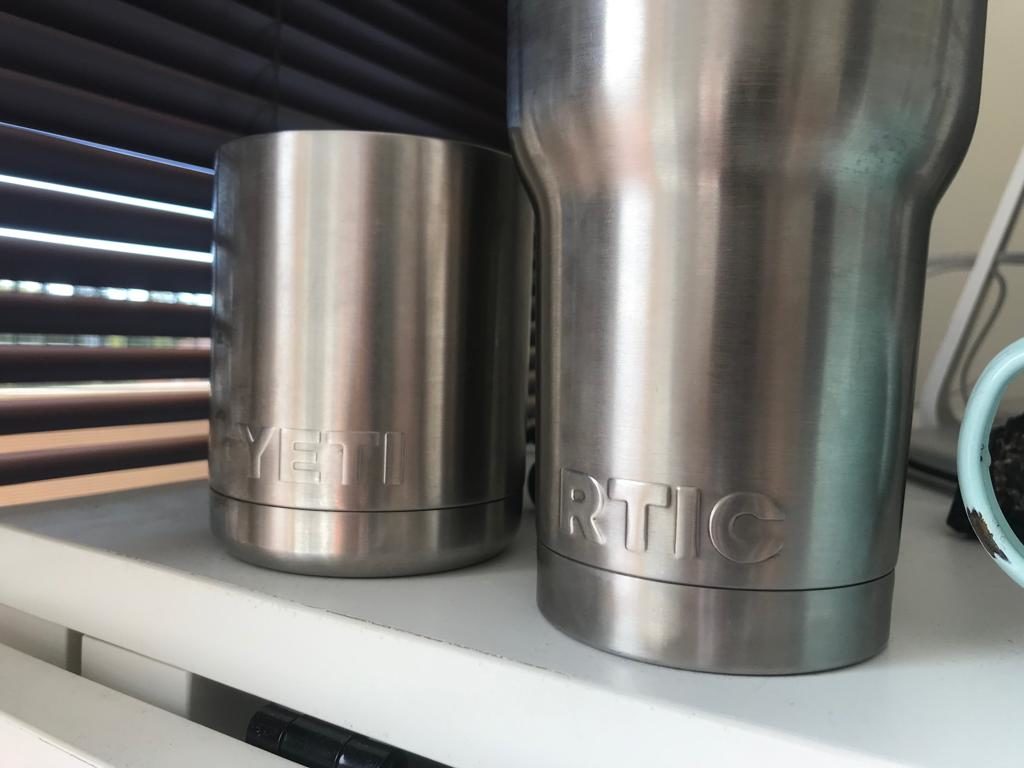 I own multiple brands of tumblers. In fact you can see a comparison I did a while back on
I own lots of different tumblers. You can see a comparison article I wrote a while back looking at Yeti vs Orca vs Pelican tumblers.
However, I don't own every brand of tumbler as that would be excessive. But other people have done tests on each of these tumblers and shared their results on YouTube.
So I treated this like a research project and collected data to work out which tumblers could keep ice for 24 hours or longer. You can see my full research at the bottom of my article on the best tumblers for ice retention.
Insulated Tumbler Cups All Perform About The Same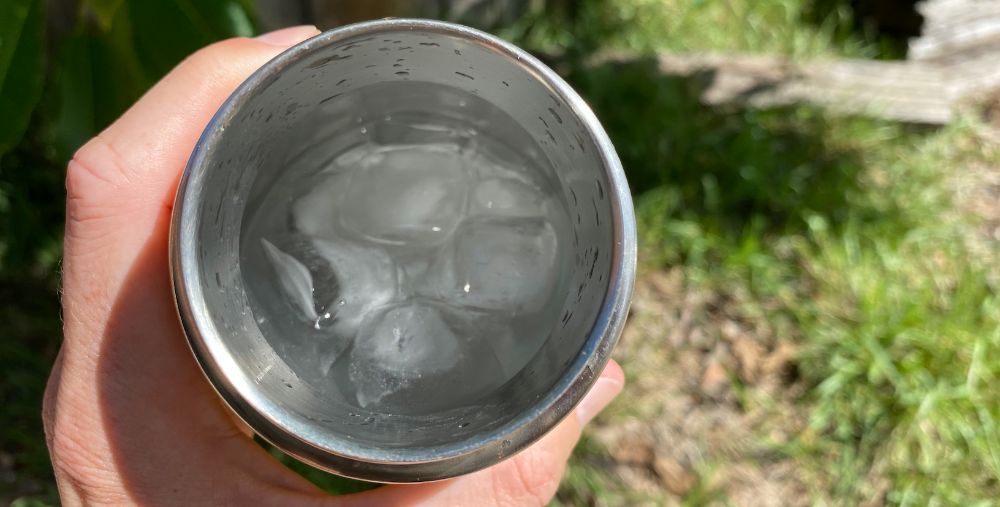 Having looked at most of the major brands and how they perform I've come to the conclusion that most insulated tumblers work almost identically with only minor performance differences.
The expense brands like Yeti and Hydro Flask don't perform significantly better than cheaper brands like Ozark Trail. They all perform similar.
Lots of brands can keep ice for 24+ hours, so pick the one you like best based on features, design and price.
Having An Open Hole Doesn't Affect Ice Retention As Much As You Would Think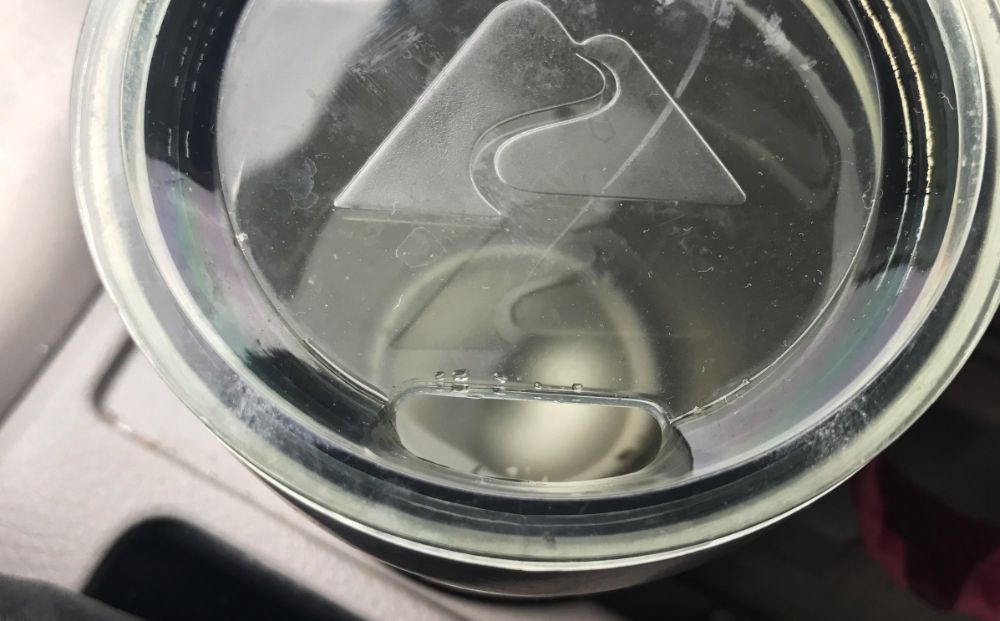 Some tumblers, like the Ozark Trail, have lids that have a permanent open hole.
I thought this would negatively affect ice retention by a big amount as hot air can get into the cup. However, it has little to no effect on ice retention.
It does make you more likely to spill your drink once it melts though.
The Better The Lid The Better The Tumbler Works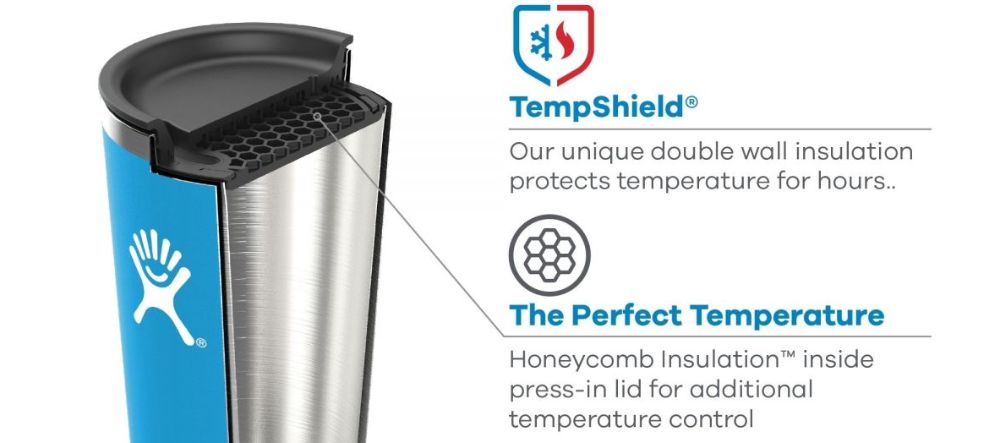 This is honestly one of the only reasons I can see why the Hydro Flask and the Thermos outperformed other tumblers in the test.
My guess us that if you switched lids then you would get a different result. Whichever cup has the best lid would be the winner.
What Makes The Tumblers Keep Ice For So Long?
Given all the tumblers were extremely close in performance what is it that makes each of the tumblers work so well at keeping ice for 24+ hours?
The secret lies in the vacuum insulation technology that stops heat transfer.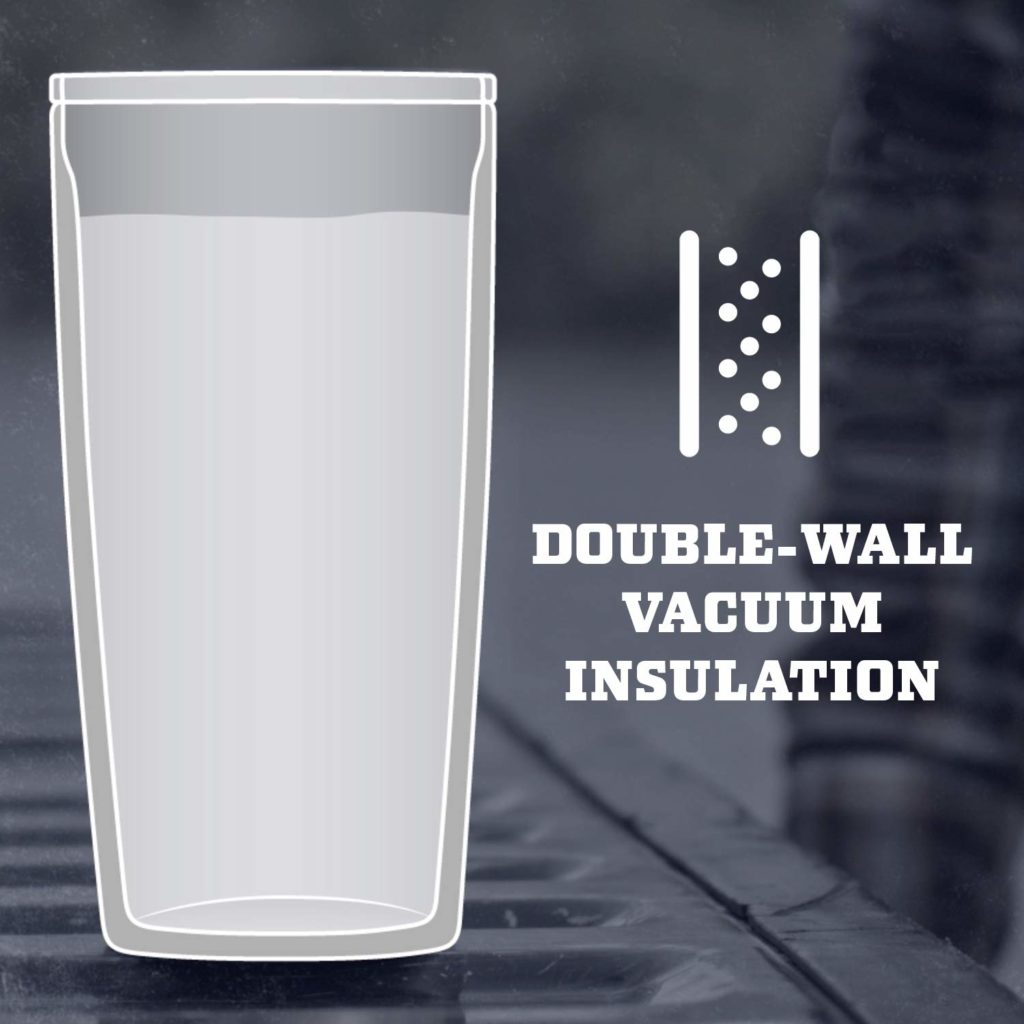 Each tumbler has 2 walls of stainless steel and in between the two walls they create a vacuum by sucking out all the air. This stops heat from moving through the cup and means outside heat struggles to warm up your drink and melt your ice.
What Are The Best Tumblers For Keeping Ice 1+ Days
Below is my list of the 8 best tumblers that are able to keep ice for days at a time:
1. Hydro Flask Tumblers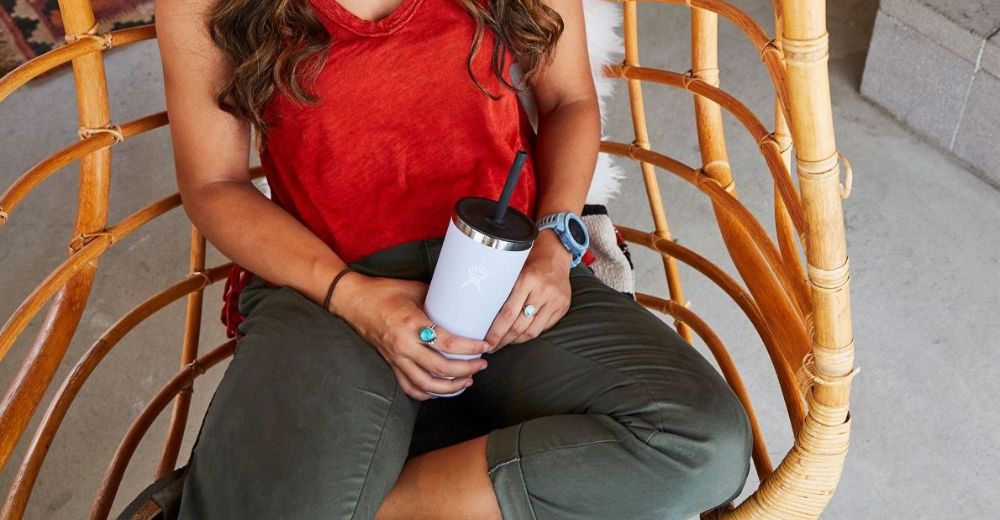 As mentioned above Hydro Flask were a surprise winner when it came to how long they could hold ice. They outperformed every other tumbler, holding ice the longest, easily over 24 hours.
However, the difference between first and last place on this list is really small. All these tumblers hold ice 24 hours and sometimes even longer.
The black plastic lid of the Hydro Flask keeps any sunlight from getting into your drink and the thick honeycomb insulation also stops heat getting in and melting your ice.
They come in lots of fun colors and their tapered design means they are small enough at the base to fit into car cup holders.
The downsides of this tumbler are that it's one of the most expensive tumblers out there and the lid has a permanent open hole so it's not leak proof.
Still, it's high quality and backed by a lifetime warranty and if you want the best tumbler for holding ice this one is for you.
See the latest prices of Hydro Flask tumblers at HydroFlask.com
(or compare to the prices at Amazon)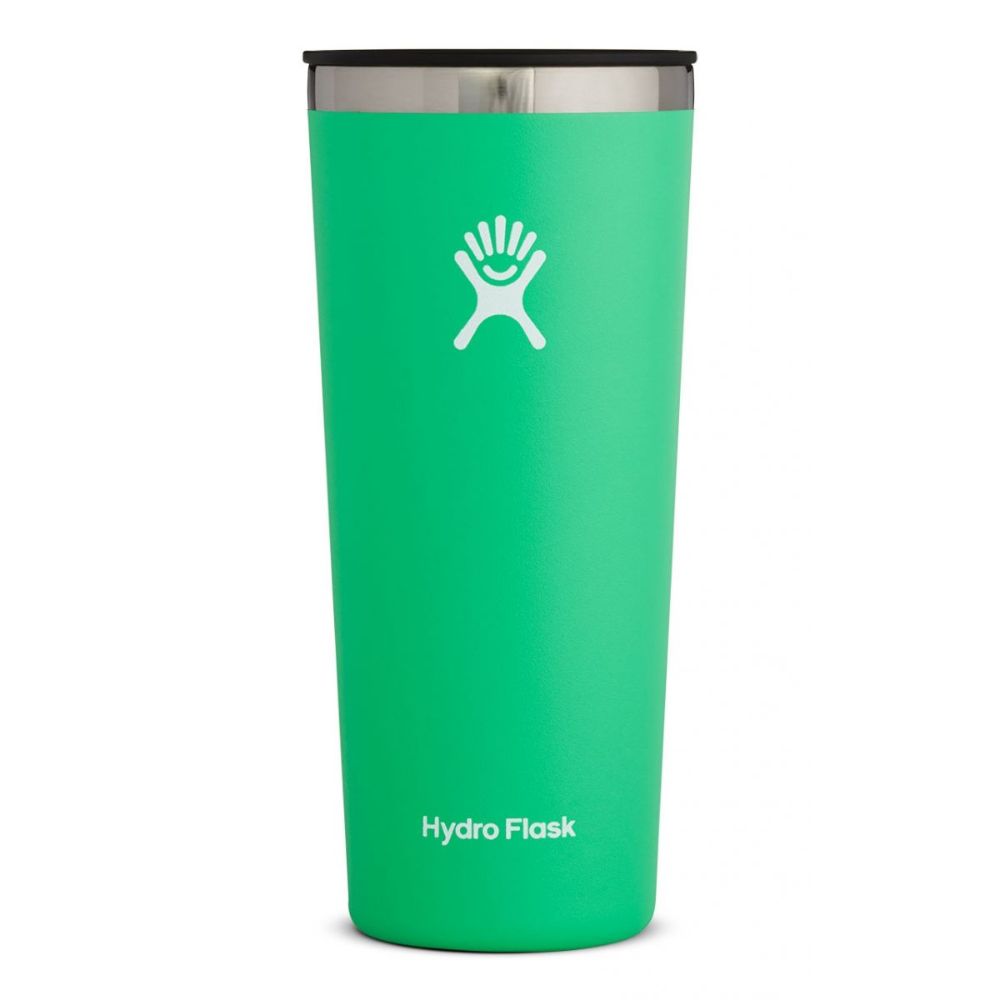 PROS:
Best ice retention out of any tumbler cup
Lifetime warranty
Fun colors
Lightweight
Tapered design means they fit in cup holders well
CONS:
One of the most expensive tumblers
Lid has an open spout so isn't leak proof
2. Thermos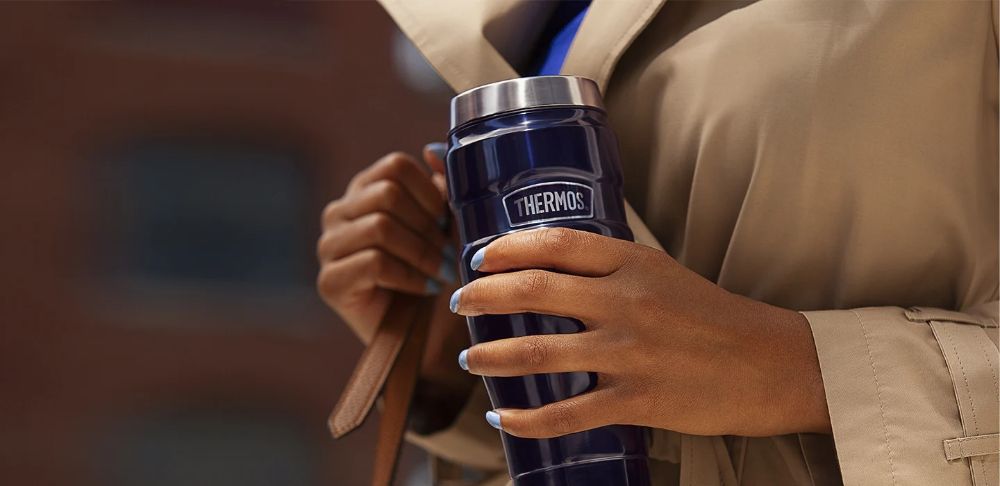 Thermos is THE original brand when it comes to vacuum insulated bottles and tumblers. They literally invented the idea over 100 years ago.
The Thermos insulated tumbler cups are the runner up when it comes to ice retention and despite their generally small size are able to hold ice for 24 hours in the right conditions.
The leak-proof insulated lid helps to keep your ice frozen and your drink securely in your tumbler. You don't have to worry about it spilling in your bag.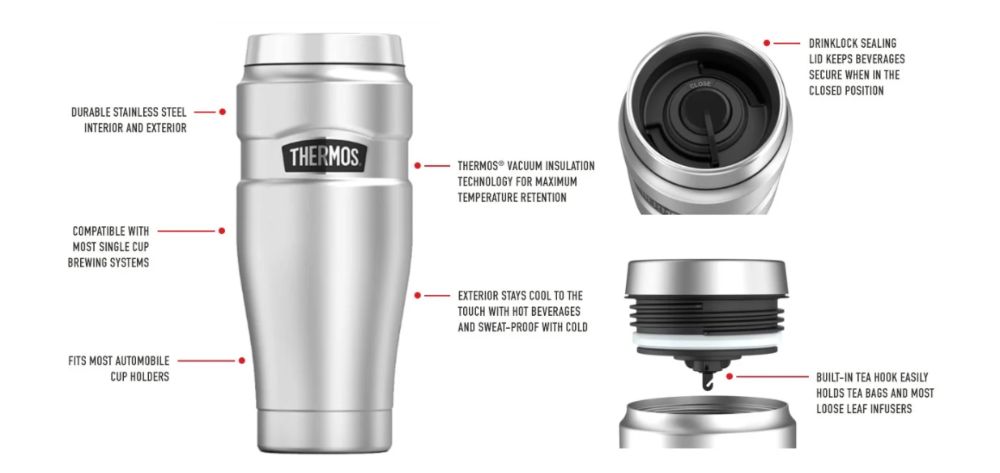 The lid also has a tea hook which is perfect for making hot tea in your tumbler.
The downside of the Thermos is it only comes in smaller sizes. The larger your tumbler and the more ice you have the longer the ice will last as a whole.
They are well priced and are in the middle of the range. They aren't the cheapest but they also aren't the most expensive.
See the latest price of Thermos tumblers at Amazon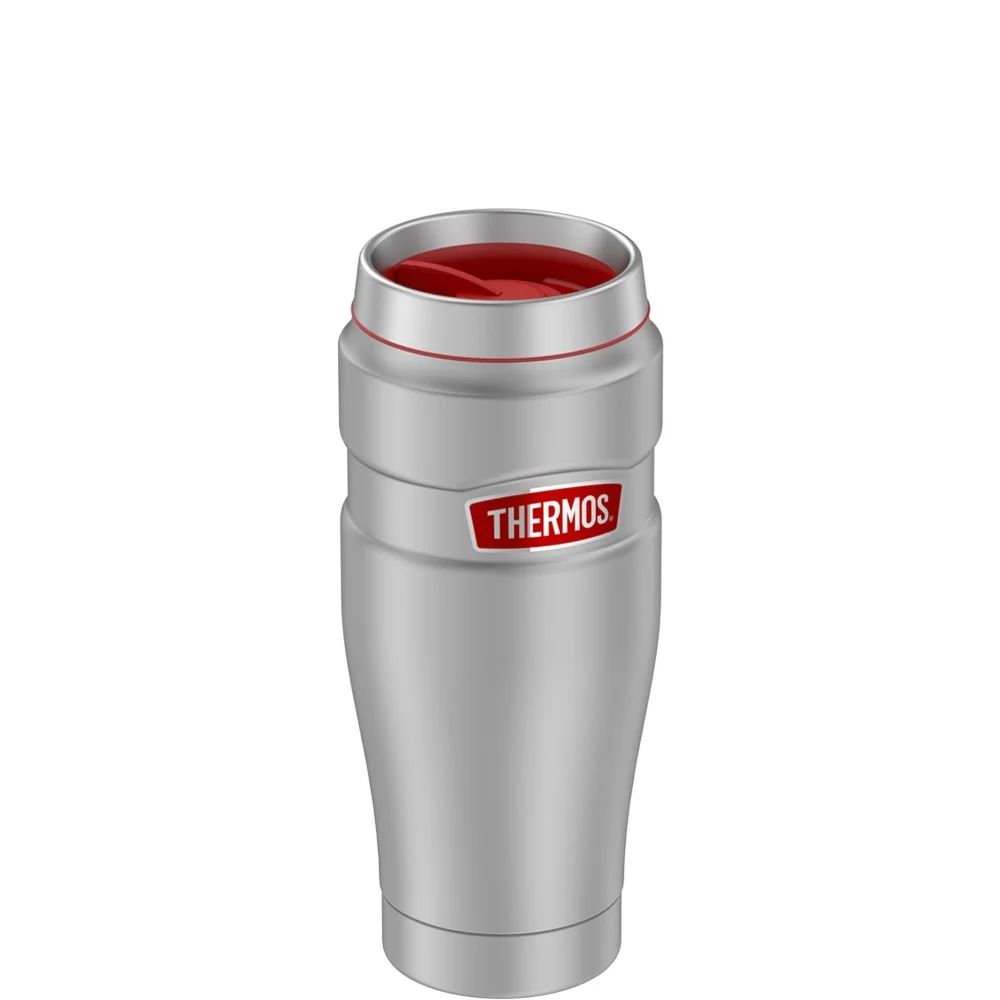 PROS:
Great ice retention
Leak proof lid
Tea bag hook
Long lasting brand
CONS:
Only comes in smaller sizes
Not the most elegant design
3. Simple Modern Classic Tumblers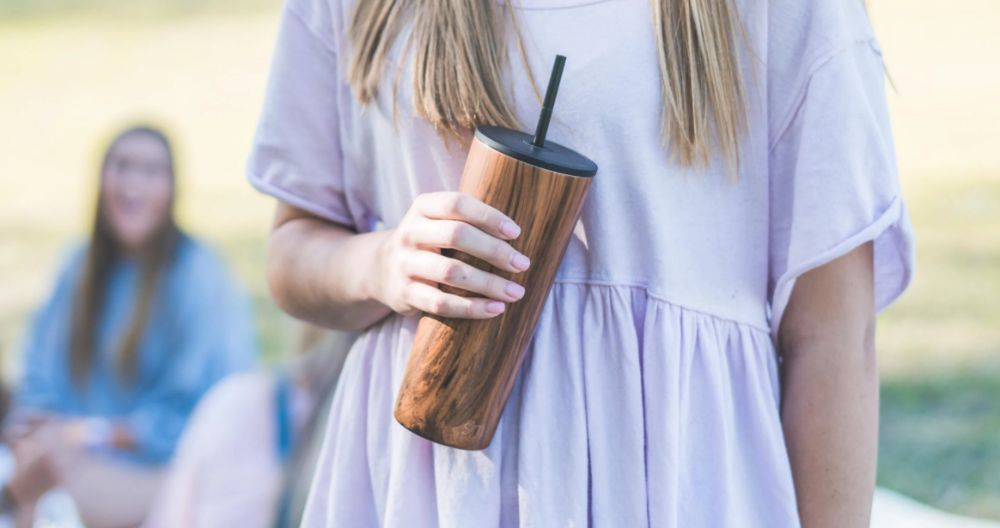 I was surprised how well Simple Modern tumblers performed in ice retention tests. They are a relatively unknown brand sold mainly through Amazon.
However, they managed to perform really well. They outlasted bigger brands like Yeti and RTIC and held ice a little bit longer, easily over 24 hours when inside.
They come in multiple sizes ranging from 16 oz up to 28 oz and each tumbler comes with 2 screw on lids. A straw lid and a leak proof flip lid.
But what really makes Simple Modern stand out is their huge range of cool designs. They have so many different color options.
Single colors, two tone ombre colors, metallic colors and even designs that look like wood or marble. These tumblers look amazing.
They are similar in price to the Thermos. They aren't too cheap but aren't too expensive either.
See the latest price of Simple Modern Classic Tumblers at Amazon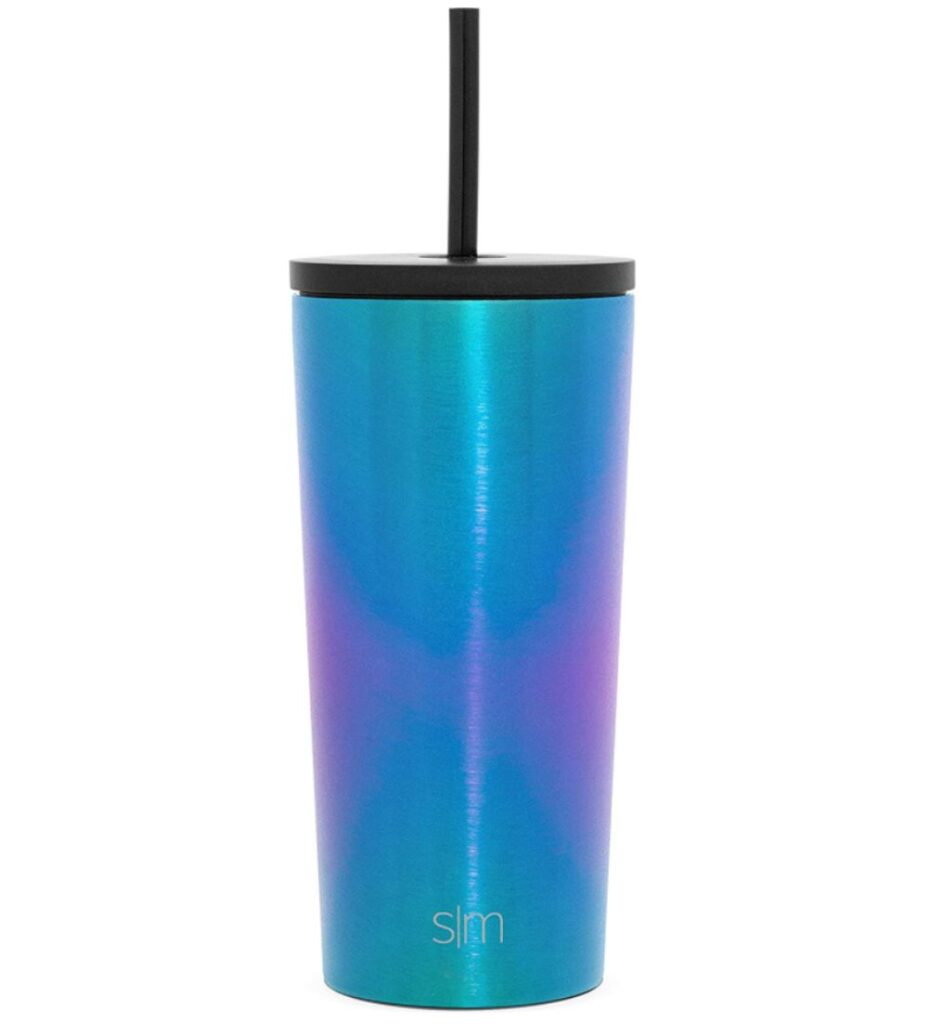 PROS:
Amazing selection of colors and designs
Can be completely leak proof
Comes with 2 lids
Fits into most cup holders
Company donates 10% of profits to helping others
CONS:
Only a 90-Day warranty
Brand relatively unknown
4. RTIC Tumblers – VALUE FOR MONEY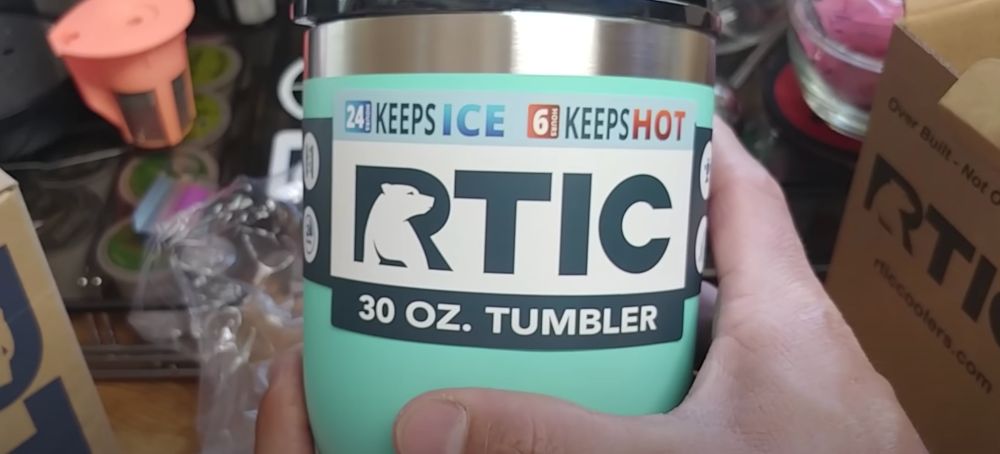 RTIC made a name for themselves by making products that look a lot like Yeti's product but are sold for a reduced price. The RTIC tumblers continue this trend.
They comes in 20 oz and 30 oz sizes and are similar in shape and designed to the Yeti, but they sell for much cheaper.
At the time of writing you could effectively buy 2.5 RTIC Tumblers for the price of a single Yeti Tumbler.
The newer versions come with a flip-top leak proof lid but one of the downsides of the RTIC is the base is a bit wider than other tumbler, which can make it hard to fit in car cup holders.
But they are very affordable and ice retention tests showed they performed similar to big brands like Yeti, easily holding ice for a full day and even longer.
See the latest price of RTIC tumbler cups at RTICProducts.com
(or compare to the price of RTIC tumblers at Amazon)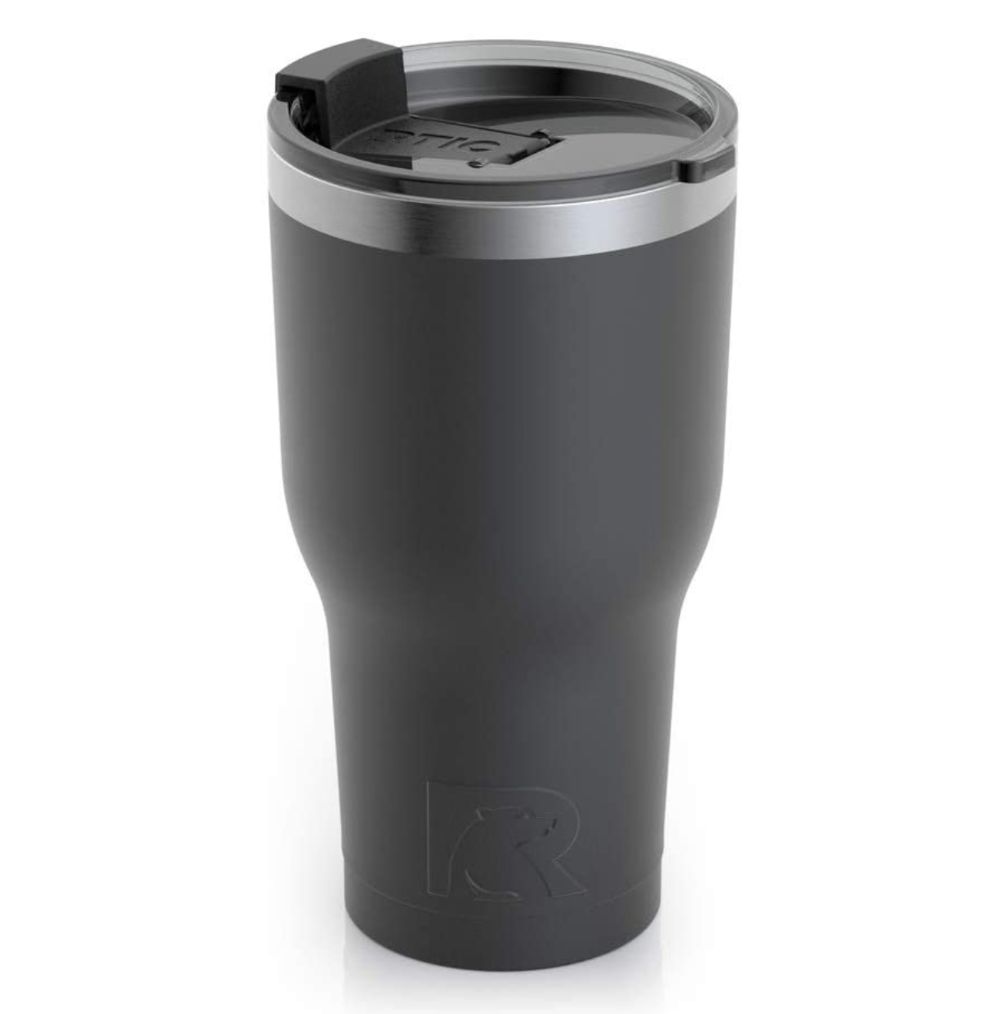 PROS:
Super affordable
Great value for money
Lots of different color options
Leak resistant lid
CONS:
Only 90-Day warranty
No smaller sizes
Flip cap can mess up makeup
Base is wider and may not fit in cup holders
5. Yeti Rambler Tumbers

Yeti are the biggest and most well known brand in the insulated tumbler space and for good reason.
They make extremely high quality products that are designed to last a lifetime and their branding is extremely good. They are a desirable lifestyle brand.
Their ice retention performance is really good and they aren't far behind the #1 spot on this list. Their tumblers can easily hold ice for 24 hours and can sometimes even last 2 days or more.
The MagSlider lid is easy to use and easy to clean. However, it's only splash proof and the MagSlider lid can leak if you put it in your bag or lie the tumbler cup down.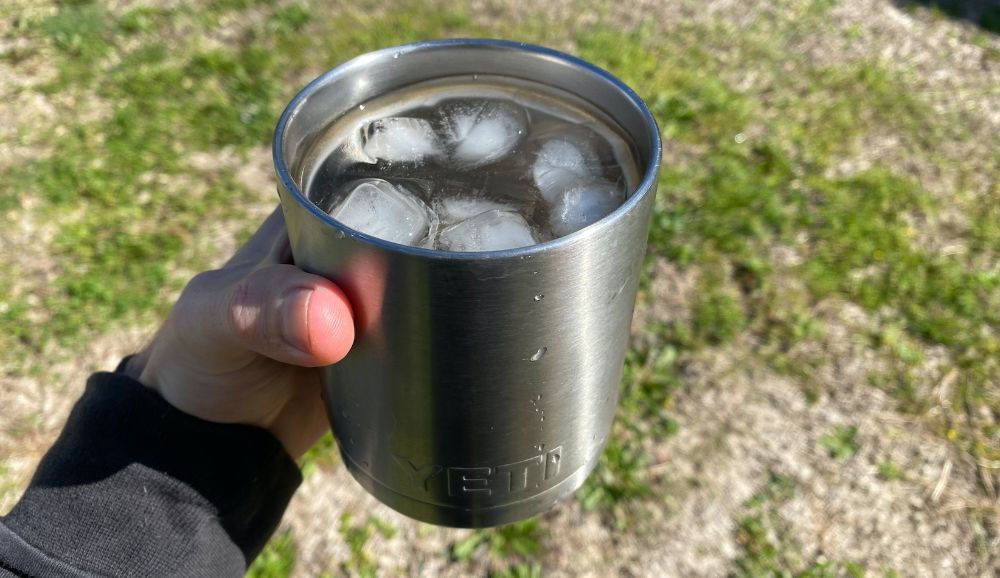 Yeti have a variety of different sizes ranging from 10 oz up to 30 oz and some of their sizes are even stackable. They also have a variety of cool colors and they are often releasing limited edition colors too.
This is a premium brand with a premium build quality. It feels more durable than the other brands and it is one of the few dishwasher safe tumblers on the market. This makes it super easy to clean as you don't have to hand wash like other brands.
It's back by a 5-year warranty. If you want the biggest brand and want to know you're buying quality then you can't go wrong with Yeti.
See the latest price of Yeti Rambler tumblers at Yeti.com
(or compare to the prices of Yeti tumblers at Amazon)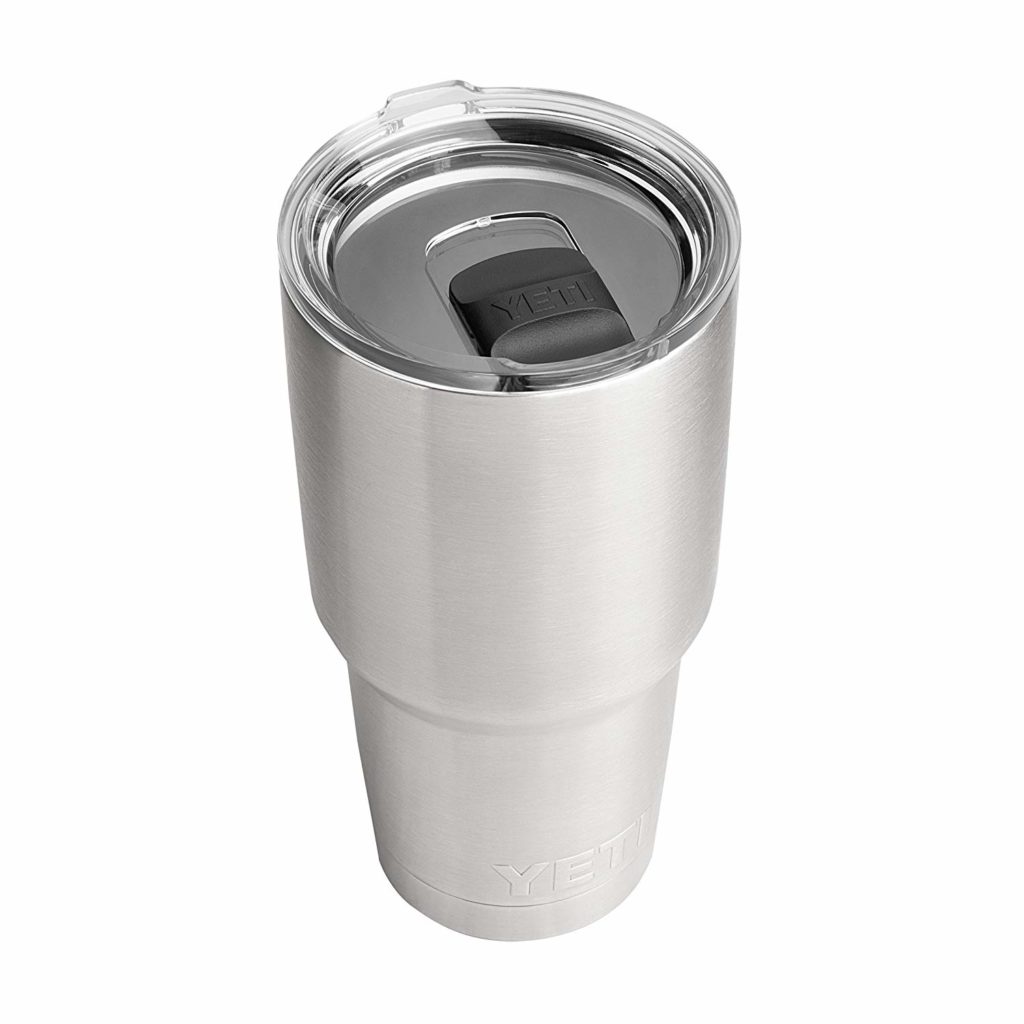 PROS:
Best build quality
Only dishwasher safe tumbler
Biggest and most well recognised brand
5-Year warranty
6. Pelican Dayventure Tumblers

Pelican recently updated their tumbler range and the improvements on their old design are great.
The new design looks much better, the lid is more functional and they comes in a variety of different colors.
These tumblers can keep ice for a full day and range in size from the small 10 oz size up to 22 oz in capacity for larger drinks. However, there is no 30 oz option like Yeti, RTIC and Ozark Trail.
They comes with a cool leak proof lid and the drinking spout is easy to drink from.
See the latest price of Pelican tumblers at Pelican.com
(or compare to the prices of Pelican tumblers at Amazon)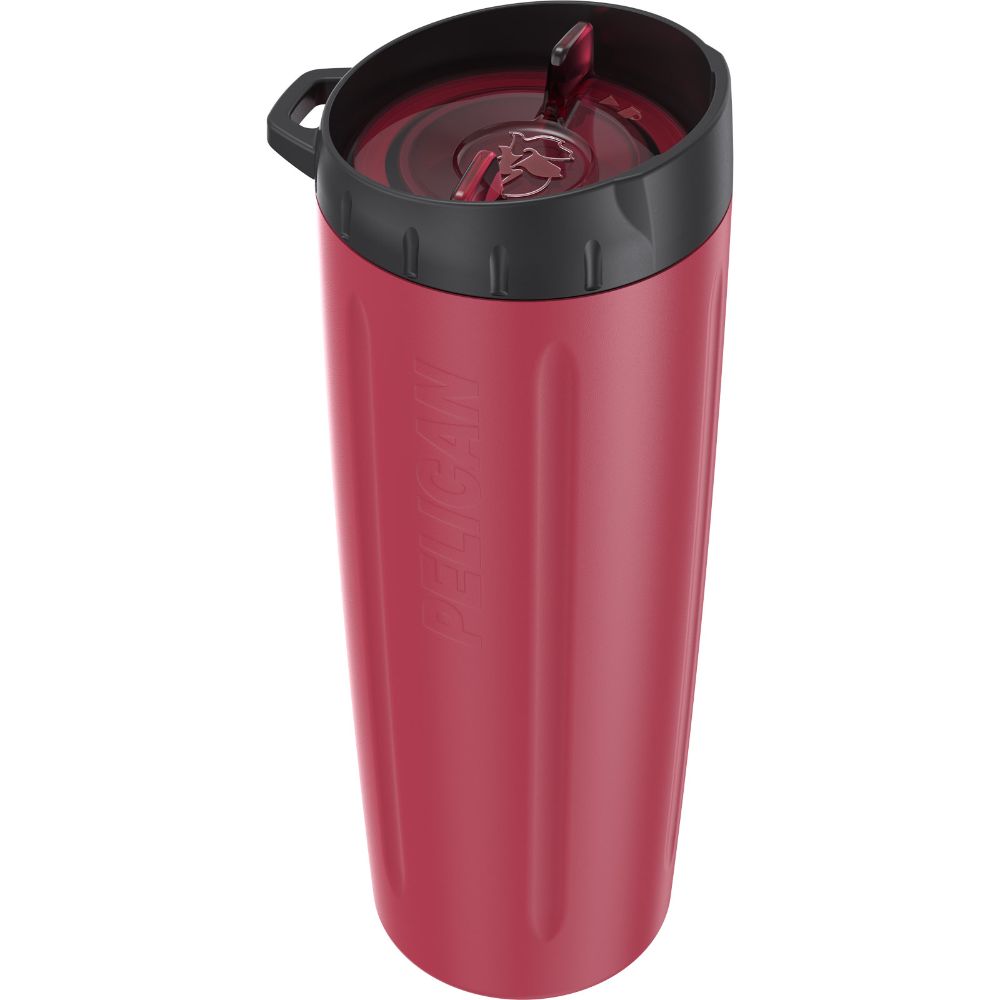 PROS:
Leak proof lid
Cool new design
7. BUDGET PICK: Ozark Trail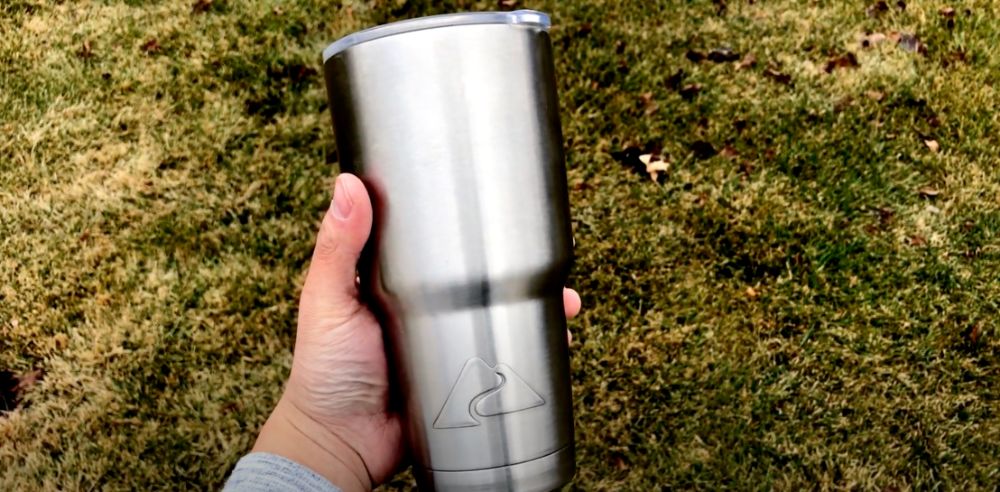 If you're looking for a budget tumbler that'll hold ice for 24 hours or more then the Ozark Trail is one of the cheapest tumblers on the market and it work great.
They have a similar design to Yeti and RTIC tumblers but sell for even cheaper.
Even though they are cheap they work great and are backed by a lifetime warranty.
At the time of writing this you could find them at Walmart for less than $10 for a lot of the sizes. And sometimes they even go on sale selling for cheaper.
See just how affordable Ozark Trail tumblers are at Walmart.com
(or compare to the price of Ozark Trail tumblers at Amazon)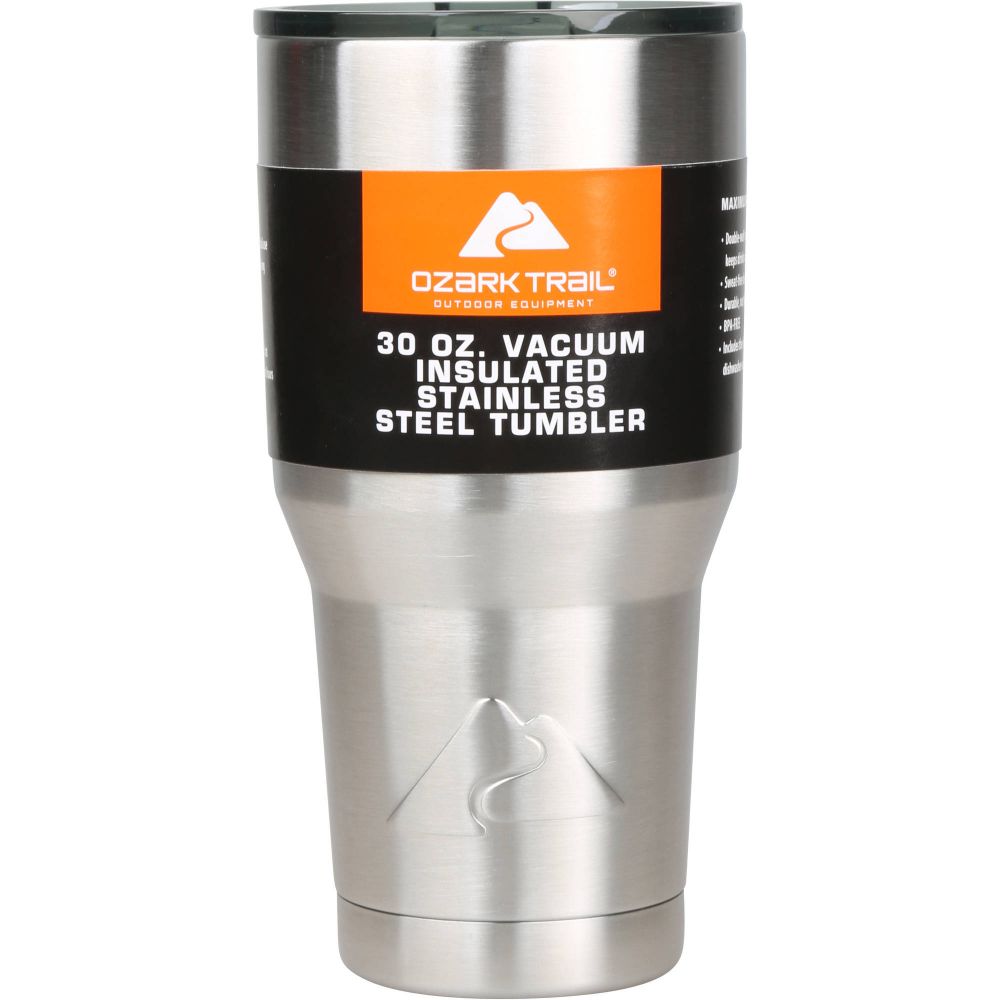 PROS:
Cheapest tumbler on the market
Lifetime warranty
Works really well
Sometimes go on sale and sell for even cheaper
CONS:
Open spout lid isn't leak proof
Some quality issues (but covered under warranty)
8. BEAST Tumblers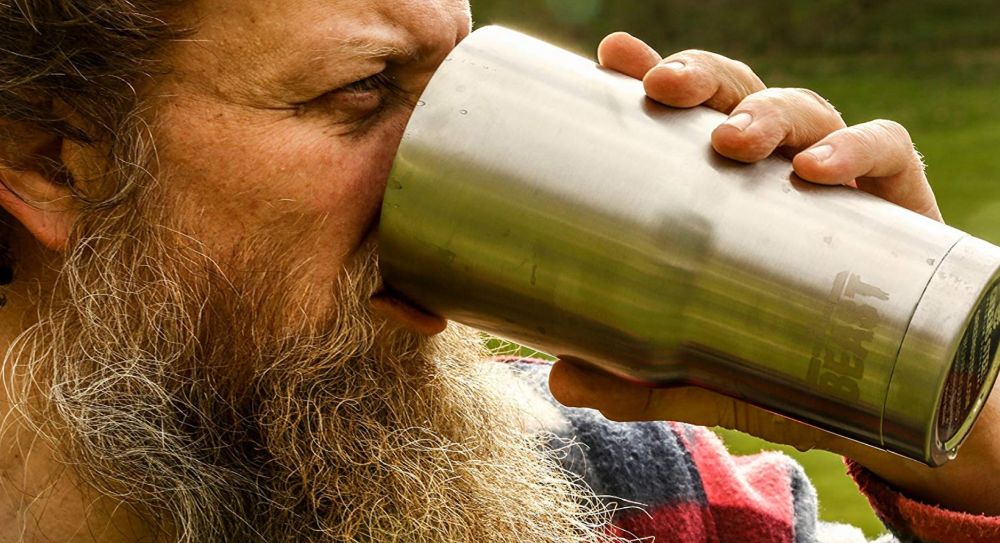 Beast Tumblers have made a name for themselves recently on Amazon.
The tumblers are price well and come with 2 free metal straws and a straw cleaner. Other brands don't offer this.
They have lots of different colors to choose from and are back by a lifetime guarantee.
Like the RTIC the base of the Beast is a little larger which can make it harder to fit into car cup holders.
But it's still a great tumbler with great ice retention and worth checking out.
See the latest price of Beast tumbler cups at Amazon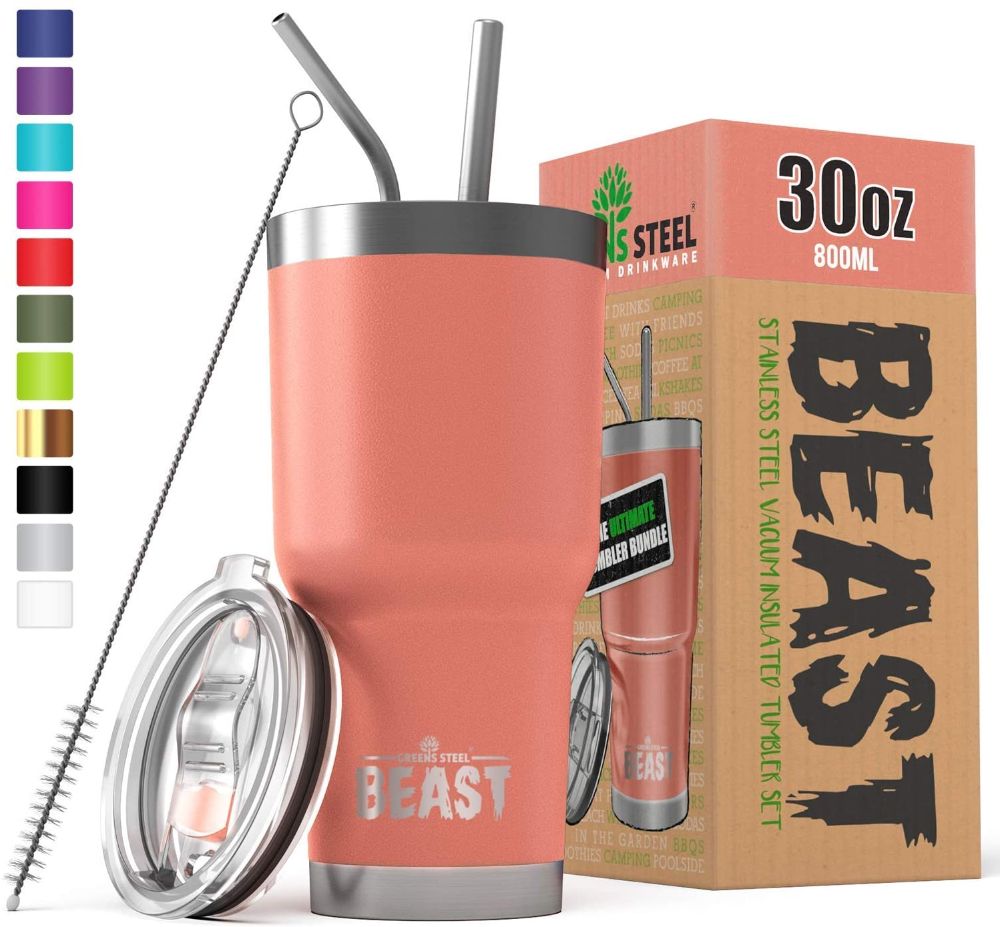 PROS:
Best ice retention out of any cooler
Exceptional build quality
Made in the USA
Lifetime warranty
CONS:
Expensive
Limited color options
Handles protrude out the side taking up extra space
Honorable Mentions
There are honestly so many brands of tumblers that can hold ice for 24 hours or longer. To include detailed write ups of all of them in this list would make this article insanely long.
Below are some other brands you can consider if you don't like the brands listed above.
Orca
Patriot
Twin Peaks
Tahoe
Juro
Bubba
Coleman
Contigo
Tervis
Ello
Which Tumbler Should You Buy?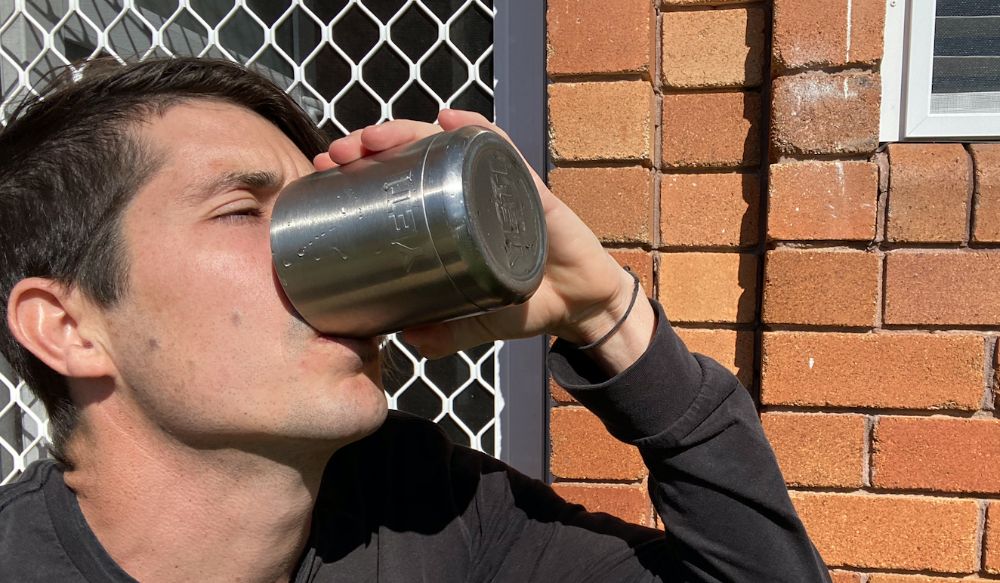 All of the tumblers mentioned in this list are very similar in performance and can all hold ice for a very long period of time.
Ultimately what you choose comes down to personal preference and budget.
If money isn't a big issue for you then I would personal go with the Hydro Flask tumblers as they kept ice the longer or the Yeti Rambler Tumblers as they seem to have the best build quality and are the biggest brand.
If you're budget conscious and want to save some money then the Ozark Trail tumblers are really good tumblers and are extremely affordable. Or you can go with the RTIC tumblers which are also very well priced. Both of these options keep ice for a long period of time and have been reviewed by thousands of people.
If your tumbler being 100% leak proof is the most important quality for you then you'll want to get yourself a Simple Modern tumbler or the Thermos tumbler as these are both 100% leak proof.
At the end of the day the choice is yours and all the brands listed here are great. Choose the one you love the best that'll best suit your needs.
Best of luck and until next time,
Stay cool!