We've all probably heard by now that Stanley cups are great at keeping drinks ice cold for many hours or even a couple of days. But what I don't hear nearly as often is how efficient they are at keeping drinks hot for hours as well.
But does that mean you can just add boiling water directly to your Stanley cup? Or do you need to wait for it to cool down to a more drinkable temperature first?
You can put boiling water in your Stanley cup without having to worry about causing any damage. And thanks to a dual-wall vacuum-insulated design, your water, coffee, or tea will stay hot for up to 6 hours.
My Stanley Quencher H2.0 Flowstate Tumbler has made it super easy for me to throw together a quick cup of tea and hit the road every morning — and it's still nice and hot by the time I finish it at lunchtime.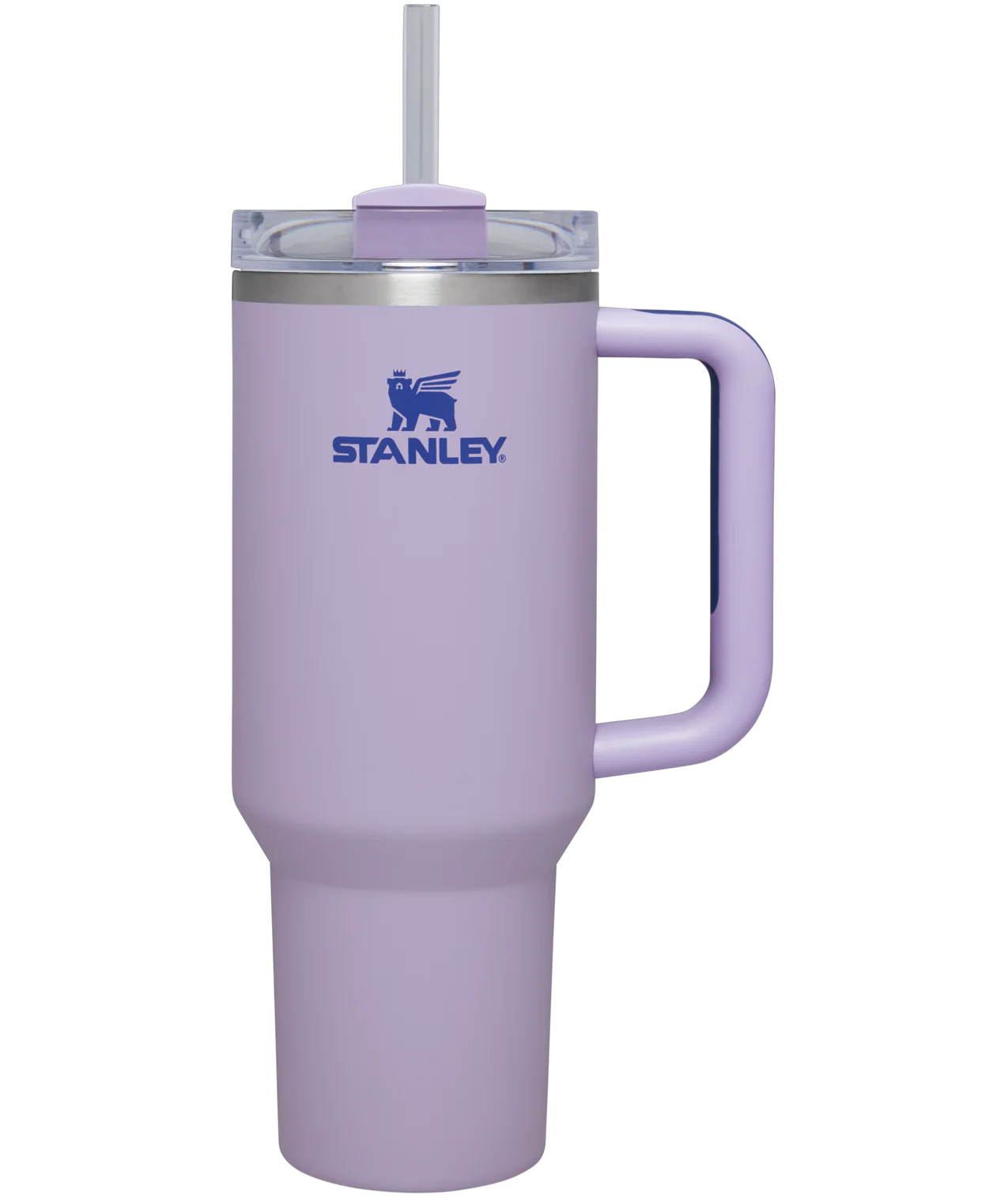 Stanley Quencher H2.0 Vacuum Insulated Travel Mug (40 oz)
Commuting, studio workouts, day trips or your front porch—you'll want this tumbler by your side. Thanks to Stanley's vacuum insulation, your water will stay ice-cold, hour after hour. The advanced FlowState™ lid features a rotating cover with three positions: a straw opening designed to resist splashes while holding the reusable straw in place, a drink opening, and a full-cover top. The ergonomic handle includes comfort-grip inserts for easy carrying, and the narrow base fits just about any car cup holder.
See Latest Price at Stanley.com
See Latest Price at Amazon
Will Putting Boiling Water In A Stanley Cup Damage It?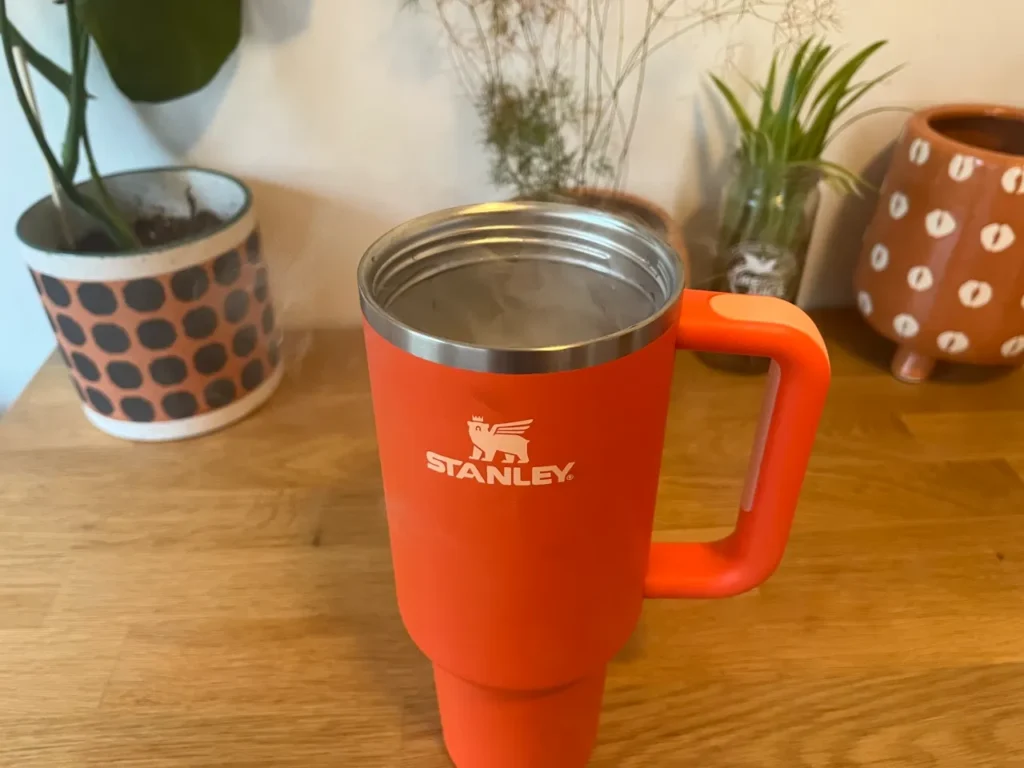 Putting boiling water in your Stanley cup won't cause any damage.
The interior of Stanley cups can safely handle temperatures several times hotter than the 212°F (or 100°C) needed for water to come to boiling.
But just be sure you're only exposing your Stanley cup's interior to that extreme heat. If you submerge your tumbler in boiling water or bring it too near an open flame or other high heat source, you may damage your Stanley's paint, the soft matte outside or compromise its vacuum seal.
How Long Does Boiling Water Stay Hot In A Stanley Cup?
While boiling water will drop below boiling temperatures within a few minutes of being added to your Stanley, if kept sealed, 40 oz Stanley cups can keep hot for up to 7 hours and 30 oz Stanleys for up to 5.
Pretty solid for a straw tumbler, right in line with most other premium straw tumblers on the market. 
Can You Boil Water IN A Stanley Cup?
While your Stanley cup can hold boiling water with no problem, boiling water in your Stanley cup is a different story entirely.
For starters, you're extremely likely to damage your tumbler.
The paint on the exterior of your Stanley cup will likely begin to flake and peel away under the immense heat needed to boil water. The plastic handle and lid may begin to melt or warp, depending on how concentrated your heat source is. And eventually, the exterior walls of your tumbler will expand and may compromise your Stanley's vacuum seal.
And even if you're not too worried about potentially damaging your Stanley cup, it simply wouldn't be a very efficient way to boil water anyway.
Stanley cups are specifically designed to prevent heat from traveling through their insulated walls, meaning that your water will take forever to come to a boil — at least until the vacuum seal breaks and your tumbler is effectively ruined.
If you're set on boiling water directly in a tumbler or bottle, a non-insulated single-walled stainless steel container, like a stainless steel Nalgene, is your best bet. 
Plastic Free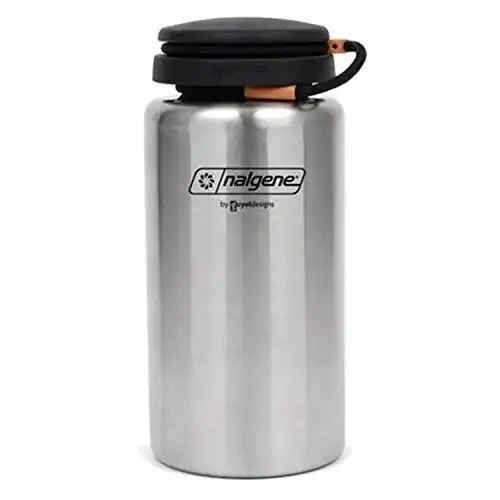 Nalgene Stainless Steel Water Bottle (38 oz)
Made from single wall surgical grade 316 (18/10) stainless steel and featuring the same size threads as the regular Nalgene widemouth this is the perfect bottle for those wanting the lifetime warranty and durability of a Nalgene without the plastic.
Comes with a rope pack loop lid attachment.
Buy Now at Amazon