Yeti tumbler cups are powder coated and while this is a durable and strong layer of paint over time you're likely to see some paint chipping, scratches or see the paint chipping off.
This is generally due to dropping, bumping or scratching your Yeti cup but sometimes it can also just happen over time from lots of use.
So what can you do if your Yeti tumbler cup has paint chipping or a paint scratch?
If your Yeti tumbler has paint chipping don't stress – there are a lot of different things you can do. You can see if it's covered under warranty and get a replacement. Or you can cover it up by painting your cup, putting stickers on it, using a skin or maybe even buying a new one.
Will Paint Chipping, Scratches or Dents Affect The Performance of My Yeti Cup?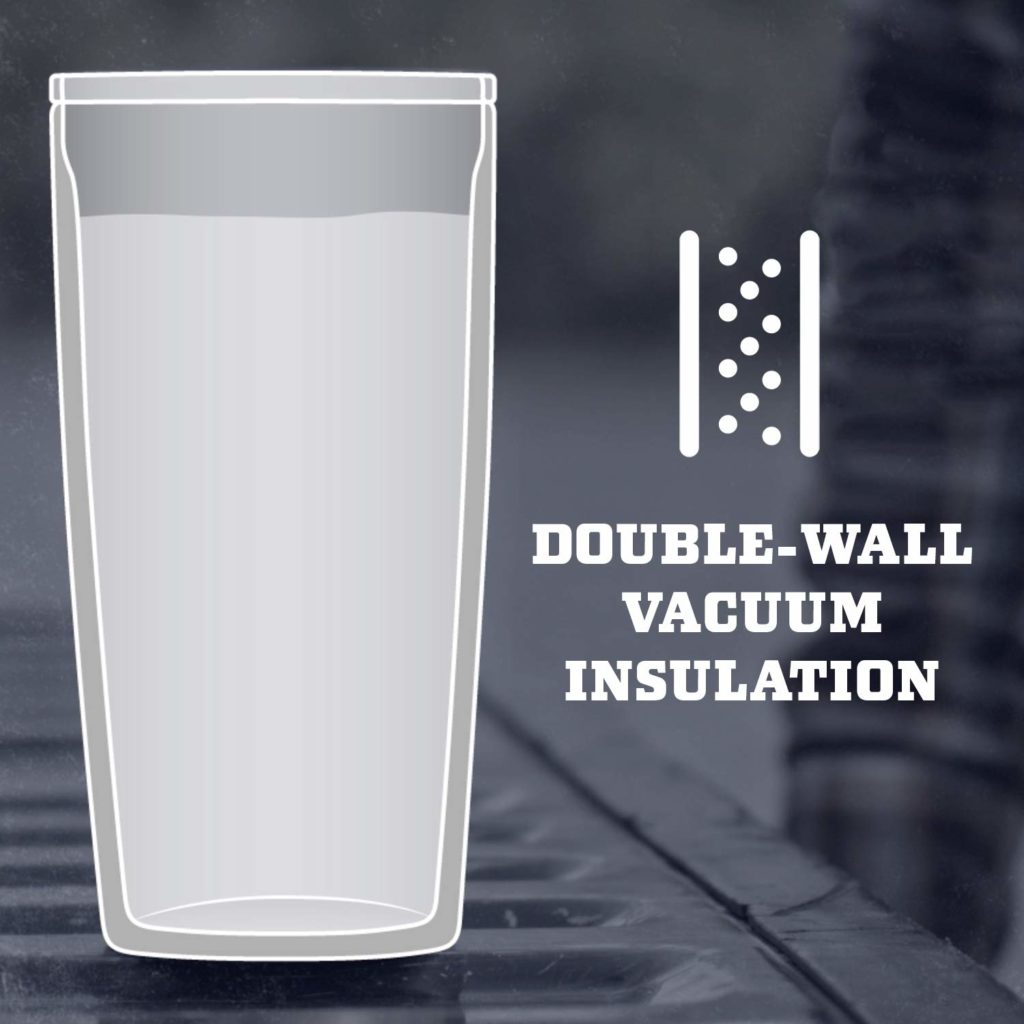 Yeti cups are made from strong double walled stainless steel that is then powder coated on the outside to give them their cool colors and awesome finish.
However, the paint is not really related to the insulating ability of the cup at all.
See in between the inner and outer wall of the cup they suck out all the air and create a vacuum. This vacuum is what stops heat transfer and keeps your ice frozen for 24+ hours or keeps you coffee hot for 6-12 hours.
When you have paint chipping or you get a scratch or a dent on the outside of your cup, you cup might not look as nice but it will still work just as well.
That is assuming that you didn't break the vacuum seal of the cup in some way.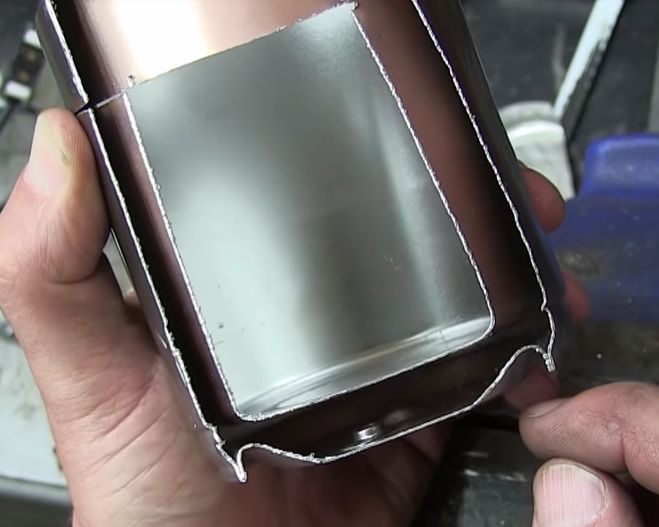 The weakest point is the vacuum seal which is located on the bottom of your tumbler and hidden under a protective metal plate. So it's unlikely that any surface scratches will affect the performance in any way.
If you are having performance issues click here to learn why your Yeti cup isn't holding ice anymore.
How To Remove Minor Scratches From Your Yeti Cup
It's actually possible to remove minor scratches from your Yeti cup by using super fine sand paper and soaking it in water.
I did a full instructional guide on how to remove scratches from a Hydro Flask.
Because they use the same powder coated paint this method should also work for Yetis.
Is Paint Chipping and Scratches Covered Under Yeti's Warranty?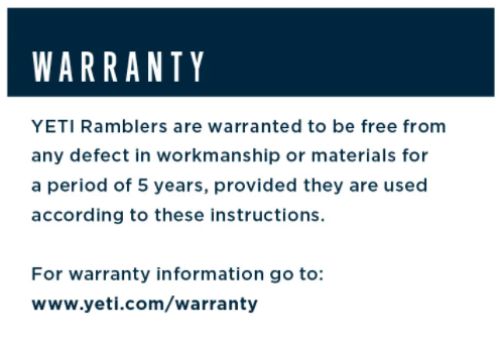 Yeti offers a 5 year warranty on their tumblers which you can read about on their warranty page.
However, the warranty only covers defects in workmanship. Basically it covers you for problems with the product due to poor manufacturing. It does not cover you for normal wear and tear like paint chipping or scratches.
In fact they state:
Punctures, scratches, normal wear and tear, and the natural breakdown of colors and materials over extended time and use are not warranted.

Yeti warranty page
If you Yeti tumbler paint is chipping through no fault of your own (perhaps it's peeling from the edges) then you may be eligible for a replacement under warranty.
However, if the paint chip is cause by you dropping, bumping or mistreating your Yeti in some way, or it comes through normal wear and tear then it won't be covered by warranty.
What Should You Do If You Have A Paint Chip On Your Yeti?
So let's assume your paint chip isn't covered under warranty because it's through your own use, not a product default, that the paint has chipped or scratched.
What can you do to bring your tumbler back to life and make it look as close to new as possible again?
Buy a New Yeti Tumbler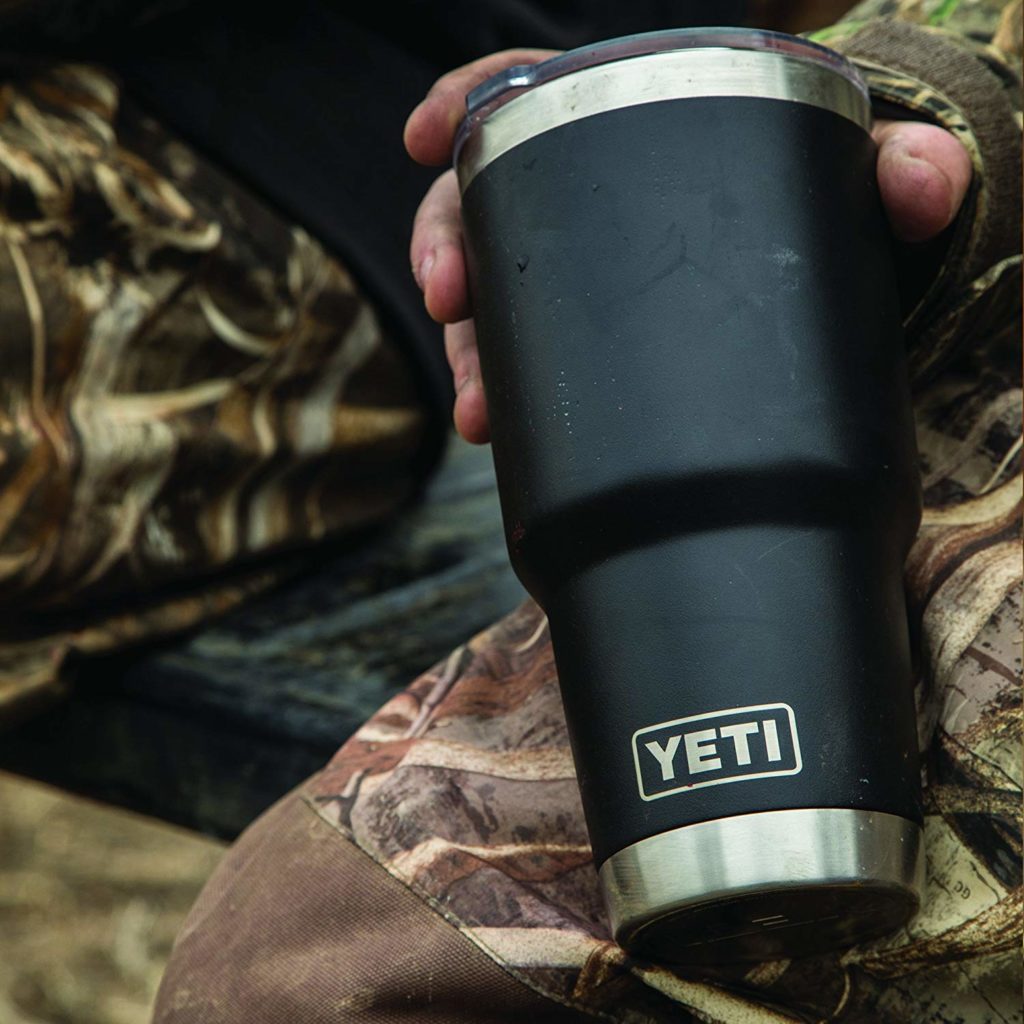 This is probably a bit of an extreme reaction but if you paint chip is super severe and you hate the look of your Yeti tumbler with a big scratch in it and don't want to do any of the below steps to fix it, then maybe it's just the excuse you need to buy a new one.
It could be the perfect reason to upgrade your Yeti tumbler and get that new color you wanted or to get a different size or maybe get one of the mugs with a handle. If you've got the money why not?
See the full range of Yeti tumblers at Yeti.com
(or compare to prices of Yeti tumblers at Amazon)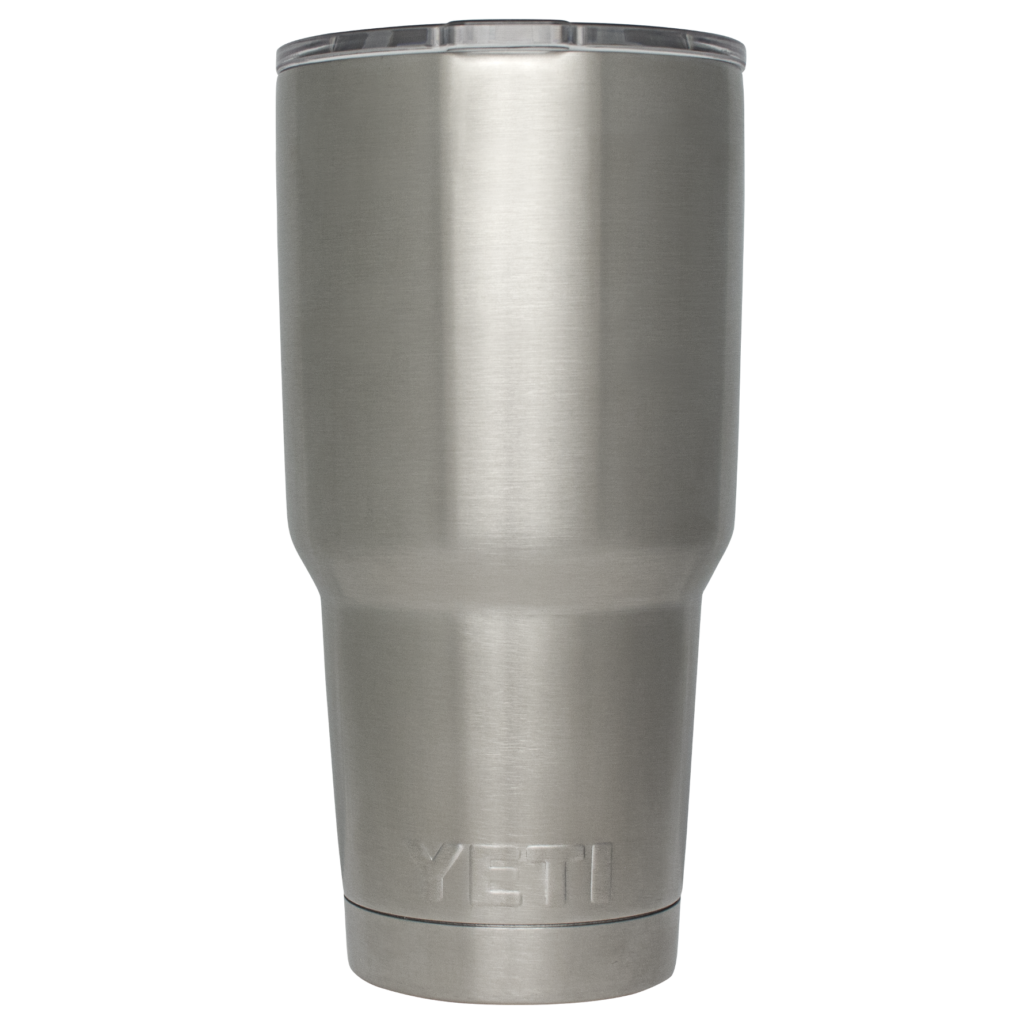 Check out the range of Yeti mugs (with handles) at Yeti.com
(or compare to prices of Yeti mugs at Amazon)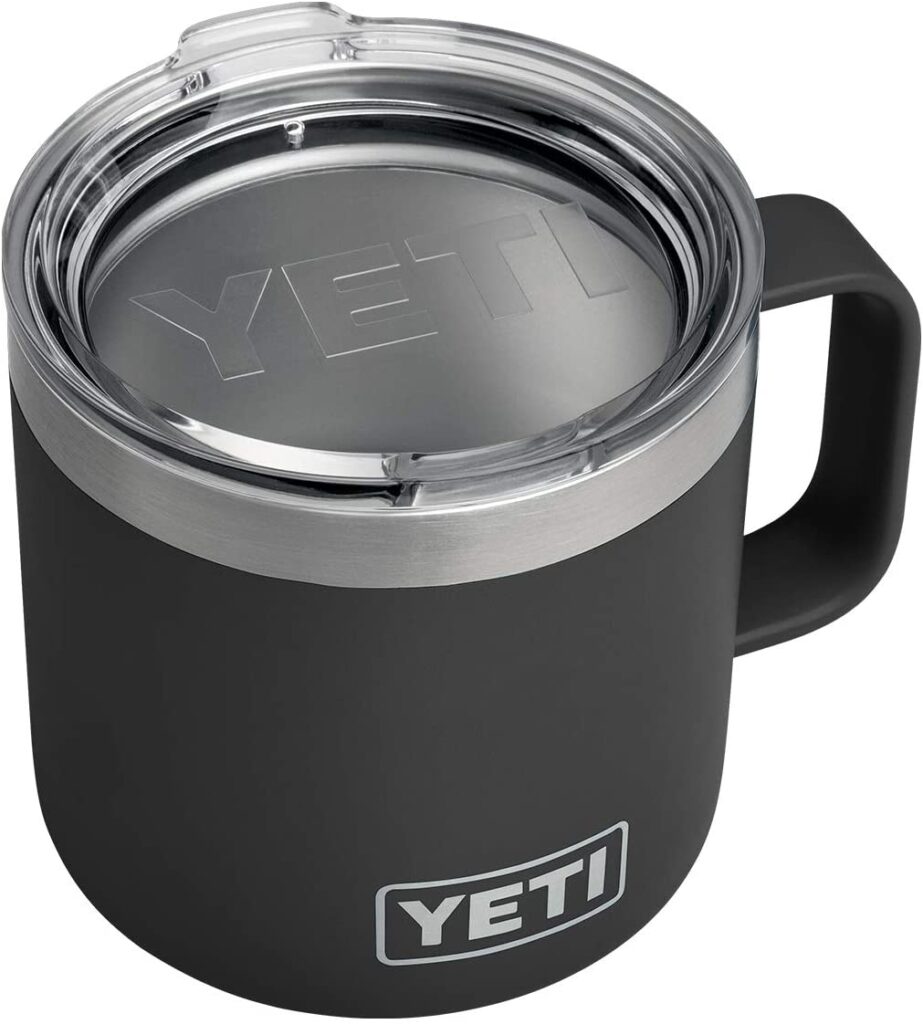 Put a Sticker Over It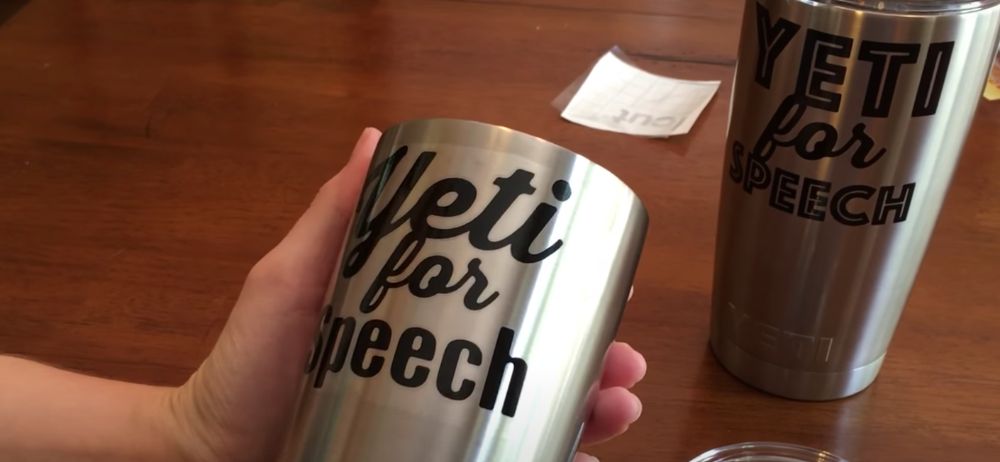 Sometimes covering up your paint chip can be as simple as putting a sticker over it.
In fact, putting stickers on things like Hydro Flasks and Yeti's has become really popular and it's a great way to make your tumbler stand out and completely uniquely yours.
If you bought your Yeti tumbler recently you might still have a Yeti sticker lying around which you can use. But I personally prefer to use vinyl stickers like these which you can get on Amazon.
There are so many different types of choose from, they handle hand washing really well and they are also really easy to remove when you want to change things up.
See the full range of vinyl stickers at Amazon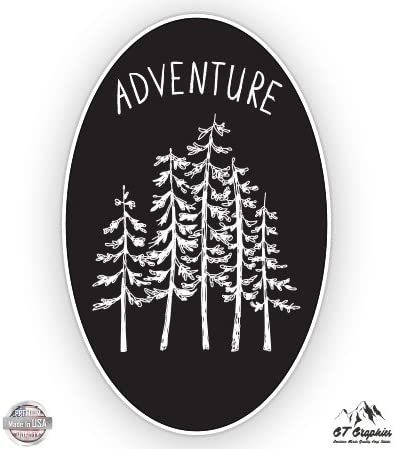 Paint Over The Chip (Or Paint The Whole Cup)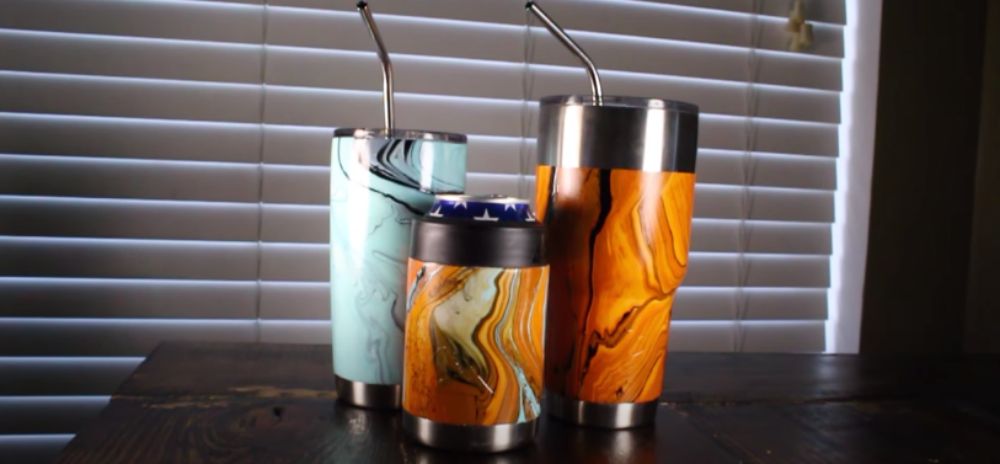 Yeti tumblers are actually quite easy to paint on. Any acrylic paint should do the job.
You can try to match the current color like-for-like so that it hides your paint chip and just makes it look brand new. Or you can get creative and completely cover your Yeti tumbler with a unique design.
You can even consider hydro dipping your Yeti tumbler which is a really cool way to get a swirling mix of colors that will be completely unique to you.
Acrylic Paint is super affordable – click here to it on Amazon.
You can also use Posca Pens which are perfect for just touching up little spots – click here to see Posca Pens at Amazon
And make sure when you're done you cover your paint job with a varnish otherwise the paint will easily scratch off again – click here to get the professional gloss varnish at Amazon.
Add a Yeti Tumbler Skin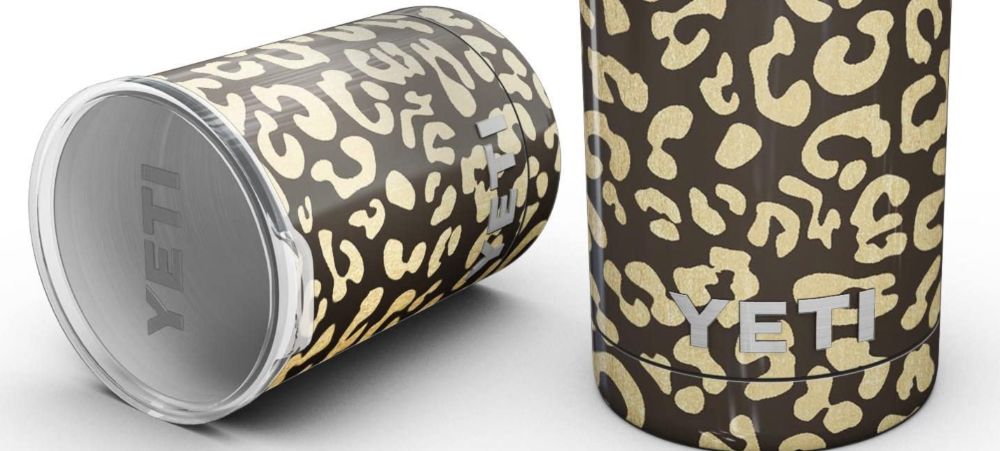 You can now buy what are known as "skins" which is basically a giant sticker you put over your entire Yeti cup to give it an amazing look and feel.
There are a lot of different skins to choose from and they are easy to apply to your tumbler.
It's definitely something people will notice and comment on so a bad paint scratch could be a good reason to make your Yeti look AWESOME!
See the range of Yeti tumbler skins at Amazon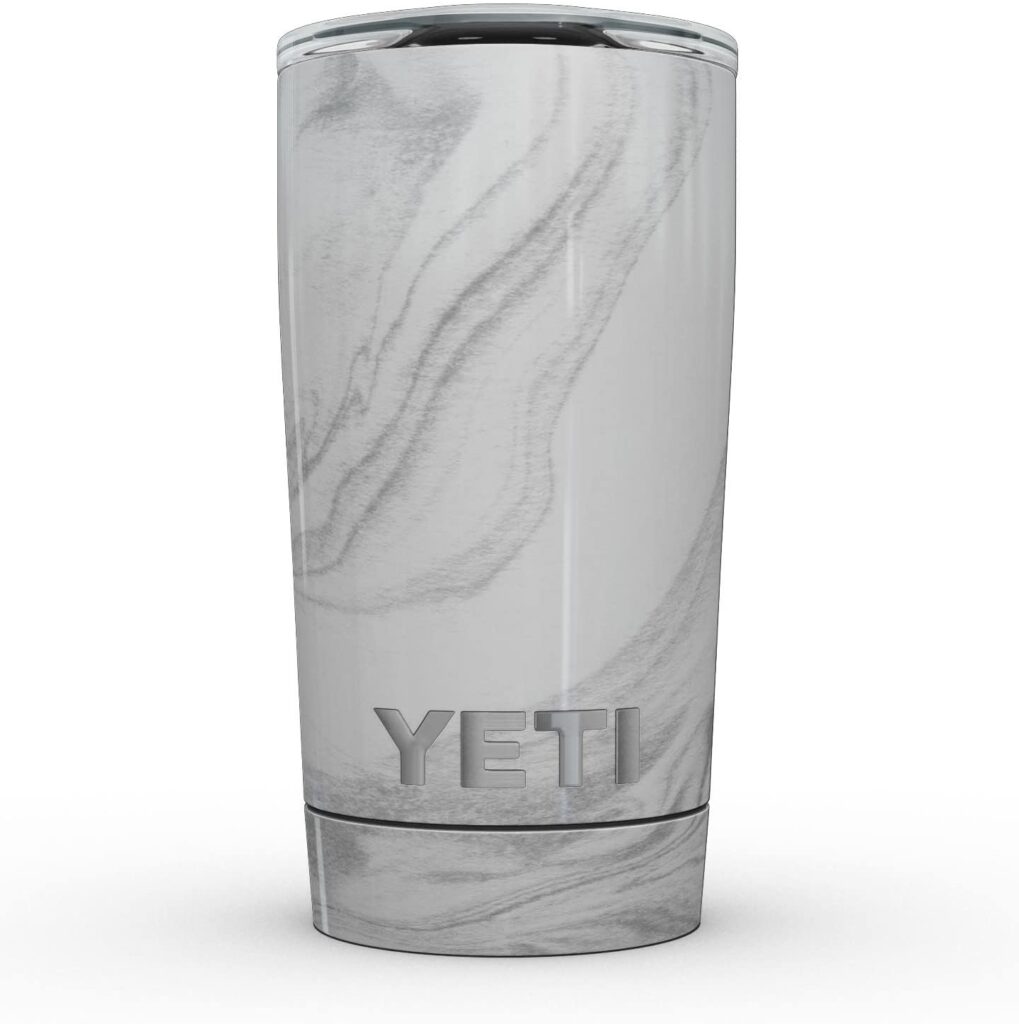 Write Your Name or Initials To Hide The Chip
This is a super simple idea for hiding the paint chip on your Yeti tumbler. Simply using a permanent marker and write your name or initial over the scratch.
You could also get a bit more creative and write one of your favorite quotes or something that inspires you.
It'll cover up the paint chip and you'll be able to know which Hydro Flask is yours.
Live With It: Yeti Cups Are Made To Be Used and Abused

Remember, Yeti cups are designed to be used!
They are built tough and over-engineered to handle some pretty tough conditions.
Scratches, bumps, paint chips and dents mean you are using your Yeti a lot and having a great time with it.
I personally like to embrace the blemishes that my Yeti cup and bottles have and I feel that is adds character to my tumbler.
If on the other hand you have a giant dent in your Yeti tumbler cup then click here to learn how to get dents out of stainless steel cups/bottles.
The Best Yeti Tumbler Sizes
If you are looking to get a new Yeti tumbler then below are some recommendations that I have.
Most Popular: Yeti Tumbler 30 oz
The 30 oz tumbler is by far the most popular size and the most versatile size.
It can fit a large cup of coffee or tea, a healthy smoothie or you can fill it up with water to encourage you to drink more water throughout the day.
I personally own this size and the 10 oz low ball and I find the low ball is good for my coffee (I have small coffees) but I use the 30 oz for everything else.
See the latest price of 30 oz Yeti Tumblers at Yeti.com
(or compare to the price on Amazon)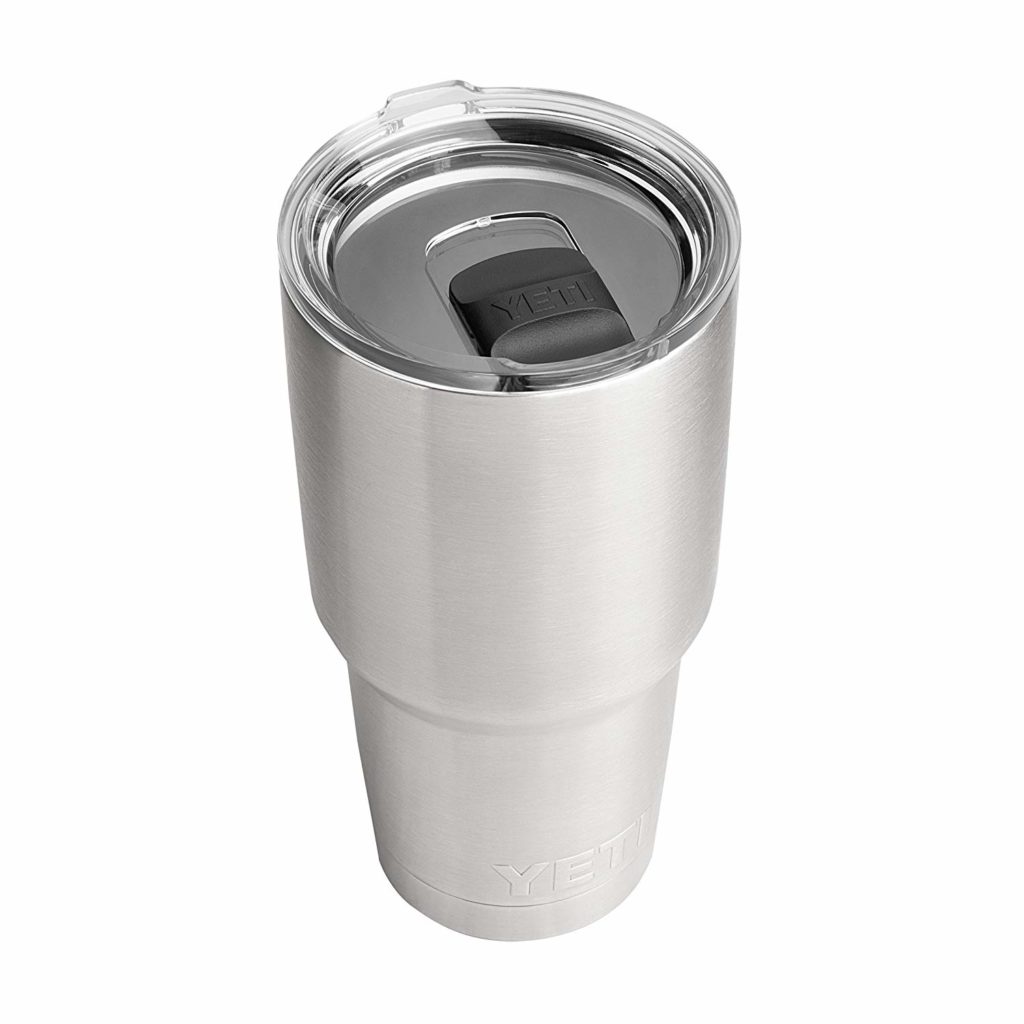 Runner Up: Yeti Tumbler 20 oz
The next most popular size is the 20 oz. This is a bit of a smaller profile and doesn't get as wide up at the top.
For me I honestly rarely need the full size of the Yeti 30 oz tumbler so the 20 would have been fine for me. But I already own the 30 so it's a bit too late.
Still a great size and still big enough to fit basically any drink in there.
See the latest price of the Yeti 20 oz tumbler at Yeti.com
(or compare to the price on Amazon)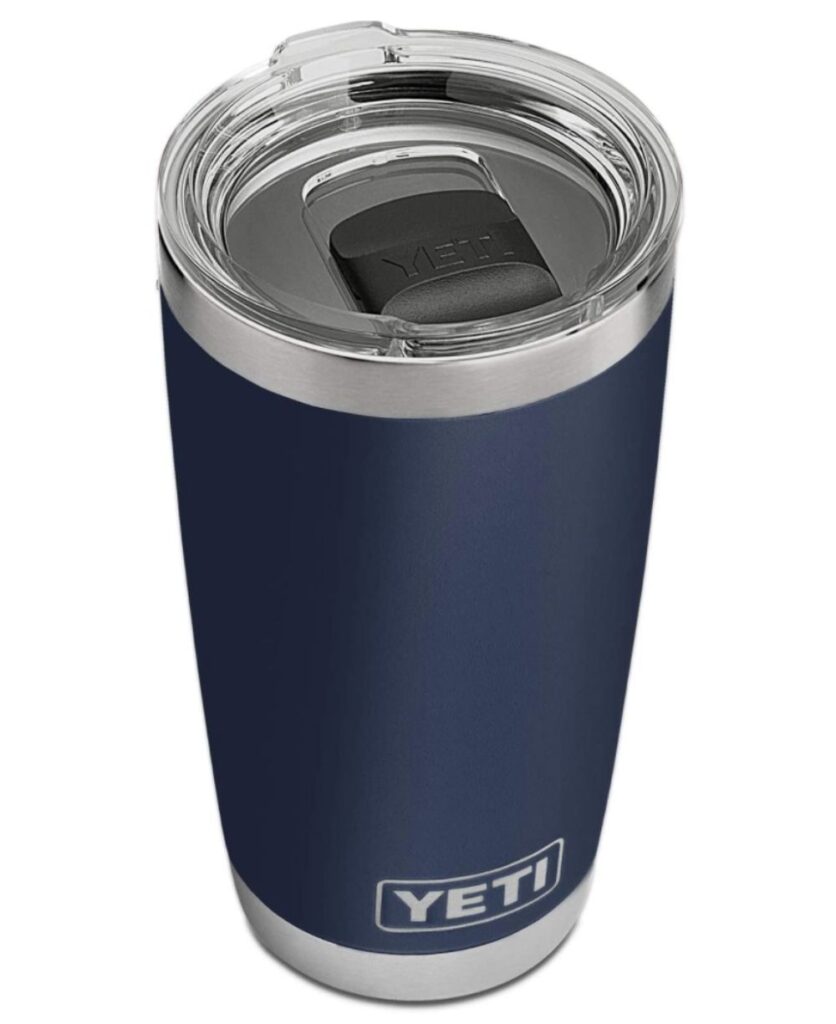 Popular With Women: Yeti Wine Tumbler 10 oz

While great for both men and women the Yeti 10 oz wine tumbler does seem to be more popular with females.
It is elegant looking, easy to grip and comes in a variety of amazing sizes.
I really like the look of this cup and can imagine myself drinking my red wine out of it around a campfire with my friends and family.
See the latest prices and colors of Yeti 10 oz wine tumblers at Yeti.com
(or compare the prices to Amazon)