I love my Nalgene bottles and use them a lot and with pretty much everything these days coming out of China (or somewhere else overseas) I was interested to see the "Made in USA" print on the outside of my Nalgene bottle.
I wanted to know for sure, are Nalgene bottles really made and manufactured completely in the USA? Or perhaps just partially?
Nalgene 32 oz and 40 oz bottles are made in the USA with plastic sourced from Kingsport, TN which is manufactured into bottles in Rochester, NY. Nalgene OTF bottles are made in both the USA and China and all Nalgene stainless steel bottles are manufactured in China and some Nalgene products are manufactured in Mexico.
To ensure you get a Nalgene bottle made in the USA only buy bottles with the "Made in USA" text under the Nalgene logo. Also look at the barcode sticker to identify where it was made.
If you care about where your bottles are made and want to get a bottle made in the USA – not overseas then it's important to know exactly which bottles are made locally and which are outsourced.
Where Are Plastic Nalgene Bottles Made?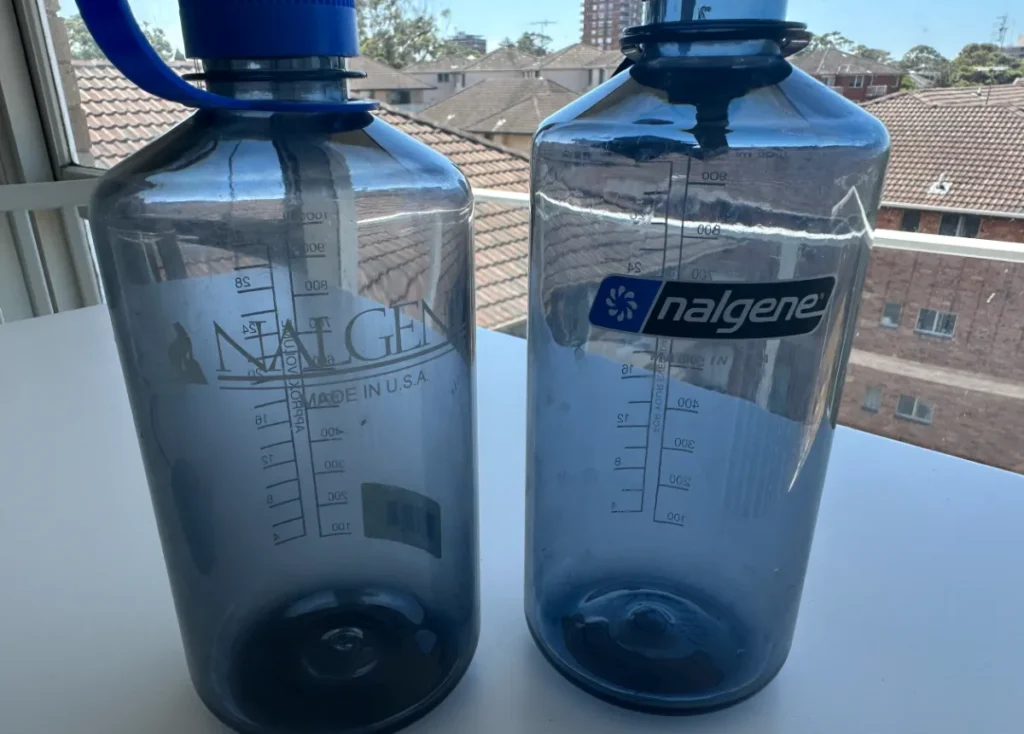 The majority of Nalgene plastic bottles are made in the USA.
Their most popular range of bottles (32 oz and 48 oz) made from Tritan plastic are all manufactured locally in the USA and so are the Ultralite versions.
Nalgene raw materials are sourced in Kingsport, TN where the patented Titan plastic is produced.
In fact, Tritan plastic is actually exclusively made in the USA – according to Nalgene.
This means that any products made from Tritan plastic that is manufactured in China or overseas first has the plastic made in the USA and then shipped overseas for the remainder of the manufacturing process.
The plastic resin is shipped to Nalgene's manufacturing plant in Rochester, NY where the final product rolls off the assembly line and gets shipped to your favorite retailer. 
Having Nalgene bottles made in the USA is ecologically beneficial and makes Nalgene bottles quite eco-friendly for Americans but also it ensures a high-quality product made in good working conditions.
"our products are manufactured in FDA/GMP certified facilities, which are held to stringent specifications, and our products are held to the highest scientific standards"
Not all Nalgene plastic bottles are manufactured in the USA with some of them being made in either China or Mexico.
Below you can see a list of Nalgene bottles and their manufacturing locations:
| Nalgene Product | Manufacturing Location |
| --- | --- |
| Nalgene 32 oz Bottle (Narrow + Wide Mouth) | USA |
| Nalgene 48 oz Bottle | USA |
| Nalgene Ultralite Bottles | USA |
| Nalgene Stainless Steel Bottles | China |
| Nalgene OTF Bottles | China, USA |
| Nalgene Fitness Draft | Unstated (probably USA) |
| Nalgene Grip-N-Gulp Kids Water Bottle | USA |
| Nalgene Storage Jars | Mexico |
| Nalgene Canteens | USA |
| Nalgene Storage Bottles | USA |
Below you can see a video tour of Nalgene's manufacturing facility in the USA and see first hand how their bottles are made.
In 2020, Nalgene launched the first ever reusable, refillable water bottle made with 50% recycled plastic. I am unsure if this plastic is sourced from the USA or elsewhere.
Each Sustain water bottle contains recycled plastic equivalent to eight single use plastic water bottles, called Tritan Renew. Nalgene recently announced it will use Tritan Renew in all its bottles.
This change marks a huge improvement over what Nalgene bottles used to be made from.
What Nalgene Products Are Made In China?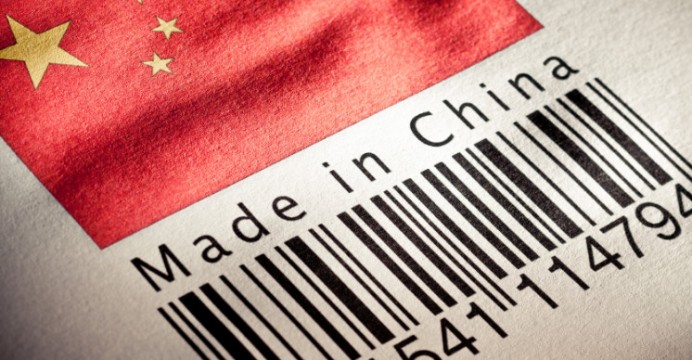 Despite their commitment to being locally made some Nalgene products are made in China. Specifically:
The Nalgene Stainless Steel bottles and some Nalgene On-The-Fly (OTF) bottles are made in China. The most popular Nalgene plastic bottles (32 oz wide and narrow mouth) are all made locally in the USA.
What Nalgene Products Are Made In Mexico?
Nalgene does manufacture some products in Mexico, but not many.
Nalgene storage jars are manufactured in Mexico but Nalgene storage bottles are manufactured in the USA.
Nalgene mades stackable, leak proof storage containers which have a wide opening. They are made from a clear plastic with a white lid.
These jars and manufactured in Mexico (source). But the Nalgene storage bottles and scientific storage bottles are manufactured in the USA.
Where Are Stainless Steel Nalgene Bottles Made?
I personally love to use stainless steel bottles over plastic bottles wherever possible and the stainless steel Nalgene is a strong durable product which can be great for hiking and camping and can even be used to boil water or cook noodles in.
Are the stainless steel Nalgenes also made in the USA? Unfortunately they aren't.
Nalgene stainless steel bottles are made and manufactured in China. Despite Nalgene's commitment to "Made in USA" for their range of plastic bottles it seems the same ideals don't extend to their stainless steel bottles.
You'll notice that while the plastic Nalgene bottles feature a "Made in USA" print on the front, this is absent from the stainless steel bottles. You'll also see a "Made in China" statement on the barcode sticker.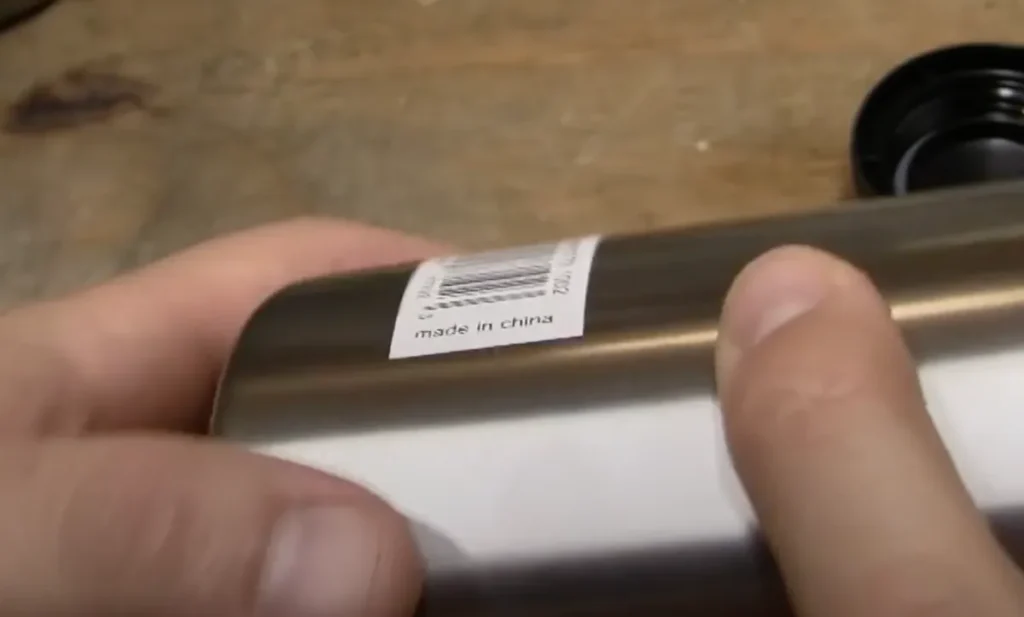 Nalgene also states that the Country of Origin is China in the listing on their website: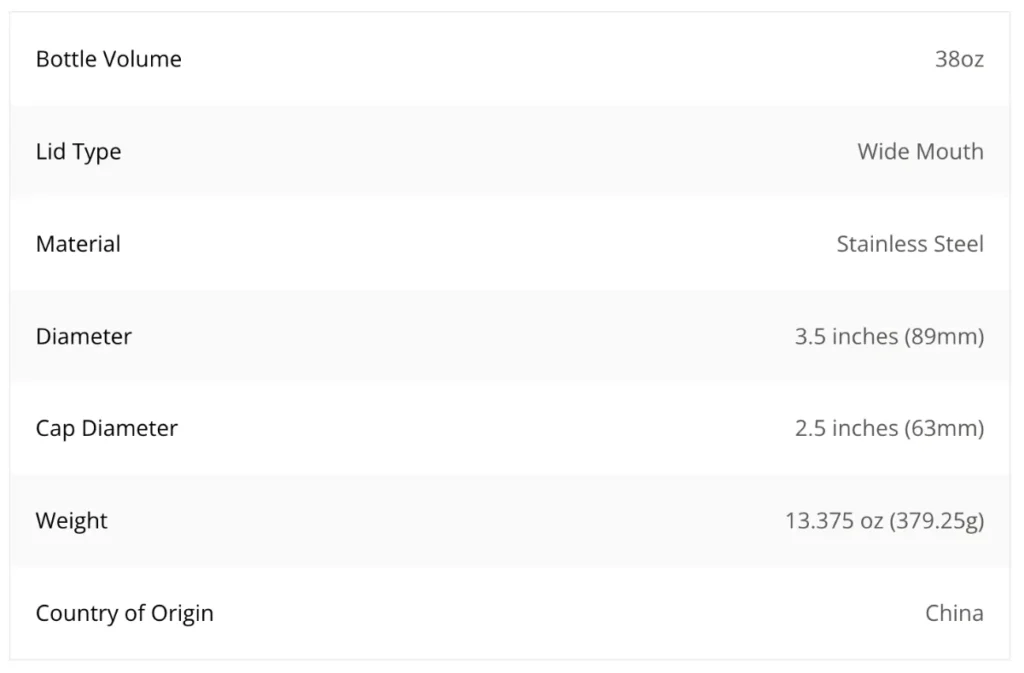 This seems strange to me as Nalgene talks in length about the environmental costs of making products overseas as well as the ethical dilemmas of international labor.
They even state on their website:
International labor, often responsible for "cheap" or inexpensive products, can carry a huge ethical human toll, and we know that oftentimes, this labor is even carried out under forced conditions, in labor camps and detention facilities.

Source – Nalgene.com
According to this video from GunsKnivesTools (explicit language warning for that video) the forming and welding of the bottle cannot be done in the USA for the price that Nalgene sell these bottles for the price they are selling it.
He also states that the inside weld of the stainless steel bottles is "rough as hell" and you can feel it by sticking your finger inside.
Despite this Nalgene stainless steel bottles are one of the best stainless steel bottles on the market due to their thickness and durability. Nalgene stainless steel water bottles are even more durable than their plastic ones and many hikers and preppers swear by these bottles as a great way to steralize water or cook items while out in nature.
Plastic Free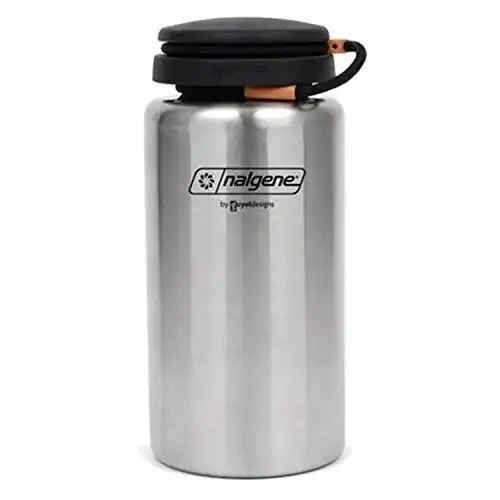 Nalgene Stainless Steel Water Bottle (38 oz)
Made from single wall surgical grade 316 (18/10) stainless steel and featuring the same size threads as the regular Nalgene widemouth this is the perfect bottle for those wanting the lifetime warranty and durability of a Nalgene without the plastic.
Comes with a rope pack loop lid attachment.
Buy Now at Amazon