When I decided I wanted to start drinking more water, I'd originally just buy a couple 24 packs of water bottles every week.
Being a single dude at the time (and missing recycling day more than once), the bottles quickly started piling up in my kitchen's recycling bin. It was crazy how many empty bottles I had after just a few weeks. 
I decided to get my first reusable bottle and settled on a Nalgene because it was cheap and I recognized the brand name.
But it did make me wonder, how eco-friendly are Nalgenes actually? After all, they're still plastic bottles.
Nalgene Bottles are significantly better for the environment than single-use bottles. Especially since 2020, when Nalgene started making their bottles of up to 50% certified recycled materials. Stainless steel Nalgenes are even more eco-friendly because stainless steel is more efficient to recycle and less harmful to produce. 
Overall due to their durability and long lasting nature I would say that yes, Nalgene bottles are a good eco-friendly option. However, if eco-friendliness is your #1 priority then Klean Kanteen is currently the most eco-friendly water bottle brand I know of – making their bottles from 90% recycled stainless steel.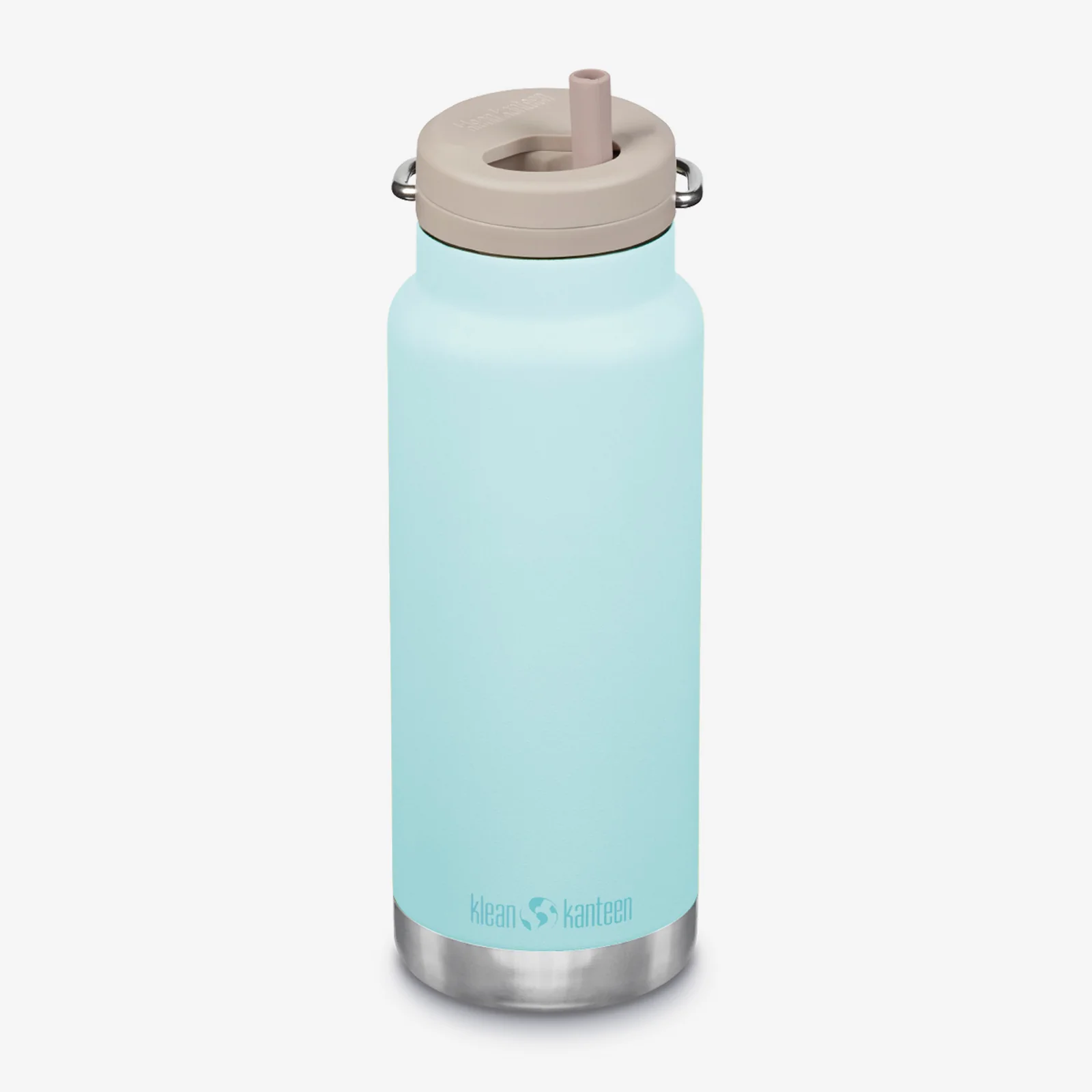 Now I'll admit, I'm not the most eco-conscious person you'll meet (I do try, but not as hard as I should.) But that doesn't mean I don't care about the environment. And being able to see exactly how much plastic I was going through was pretty eye opening. 
Ultimately, any reusable bottle is significantly better for the environment than single-use bottles, regardless of what it's made of.
Nalgene bottles have been making reusable bottles for decades and have saved countless single use bottles going to landfill. Their bottles are also now made from 50% recycled plastic so this reduces their overall footprint significantly.
Reusable Water Bottles Make A Big Difference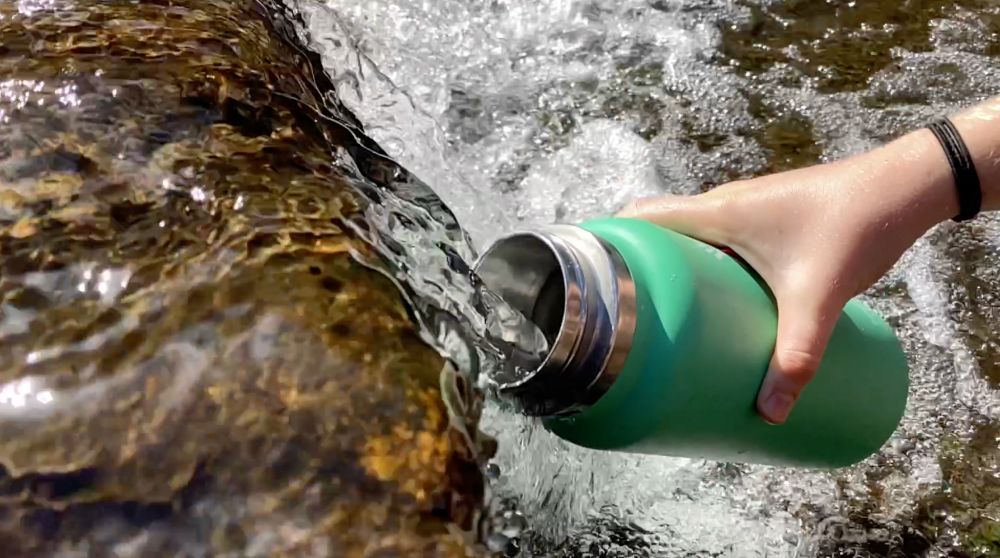 We've all heard by now that single-use plastic bottles are a huge problem for our planet.
Plastic is clogging our landfills, polluting our oceans, and breaking down into harmful microplastics.
And with Americans using about 136 million single-use bottles on average every day, the problem is only going to get worse.
Think about it this way.
If you drink around 64 oz of water daily, that's about four disposable bottles you go through each day, or about 1,460 per year. Are you actually kidding me?!!! 1,460 bottles PER YEAR.
And that's just for a single person!
If your family of four each drinks 64 oz of water daily, that's 16 bottles per day and 5,840 per year that you could be saving. 
Now obviously you drink a lot of water at home so this number is going to be a lot smaller. But even just eating out a few times a week and buying water bottles for me and/or my kids can quickly rack up to 50-100+ water bottles discarded per year.
It feels like such a waste, especially when you can bring water with you.
Simply choosing to use a reusable bottle over disposable bottles is one of the easiest and most impactful decisions any one person can make for our planet — whether it's a Nalgene or any other reusable water bottle. 
In fact, one of the founding principles of Nalgene was that by increasing the availability of reusable bottles, they could greatly reduce the number of single-use bottles clogging our landfills.
And with all the Nalgenes sold over the last 70 years, I'd say they've made a big impact.
I am now a lot more conscious of taking water bottles with me wherever I go, whether that be to climbing, the beach or even to the local shops.
While my track record isn't perfect I would say me and my kids would buy less than 20 single use water bottles per year. It's always when I forgot to pack a water bottle of my own.
Most New Nalgenes Are Made Of Recycled Materials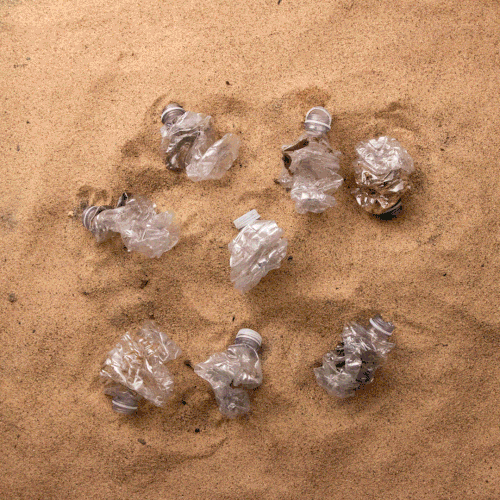 Even with all of their success, Nalgene hasn't sat back and rested on their laurels either — they're continuing to take strides to make their bottles as eco-friendly as possible.
Since 2020, Nalgene's main line of bottles, Nalgene Sustain, have been made of Tritan Renew, a plastic made of up to 50% certified recycled materials.
Each new Sustain Bottle reuses the equivalent of 8 single-use bottles that would have otherwise ended up in a landfill.
Sustain Bottles greatly increase the environmental benefits of Nalgenes, without compromising the quality or functionality you'd expect.
If You Want To Make An Even Bigger Impact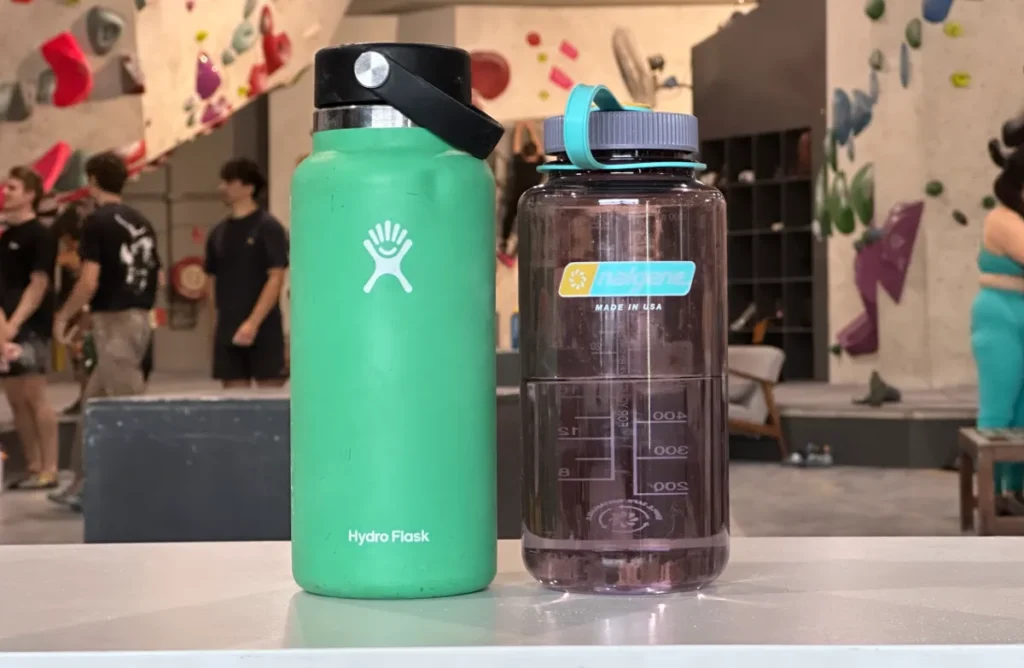 While plastic Nalgene Bottles are much better for the environment than single-use bottles, they're far from the perfect solution.
Despite Nalgene doing all they can to make their products sustainable, there are still problems with plastic that can't be avoided:
The production of plastic creates toxic byproducts.
Even Sustain Bottles are still made of half new plastic, adding to the total amount of plastic on our planet.
If they're not recycled they end up in landfills and break down into harmful microplastics. Click here for tips on what to do with old Nalgene bottles so they don't end up in landfill.
Plastic as a whole is inefficient and difficult to recycle.
Stainless steel bottles, on the other hand, create no harmful byproducts during production, are almost always made of recycled stainless steel, and are fully and infinitely recyclable.
If you want to minimize your carbon footprint, stainless steel is one of the most sustainable materials available. 
Plastic Free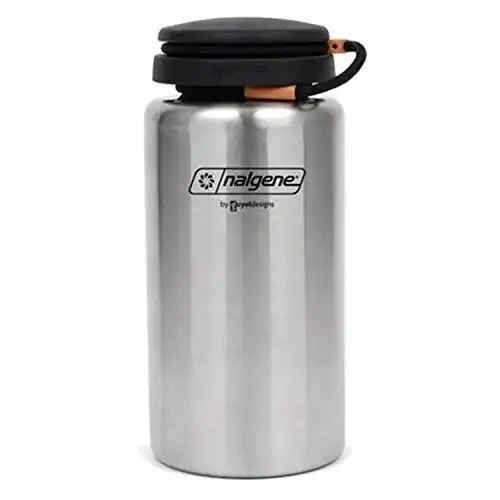 Nalgene Stainless Steel Water Bottle (38 oz)
Made from single wall surgical grade 316 (18/10) stainless steel and featuring the same size threads as the regular Nalgene widemouth this is the perfect bottle for those wanting the lifetime warranty and durability of a Nalgene without the plastic.
Comes with a rope pack loop lid attachment.
Buy Now at Amazon