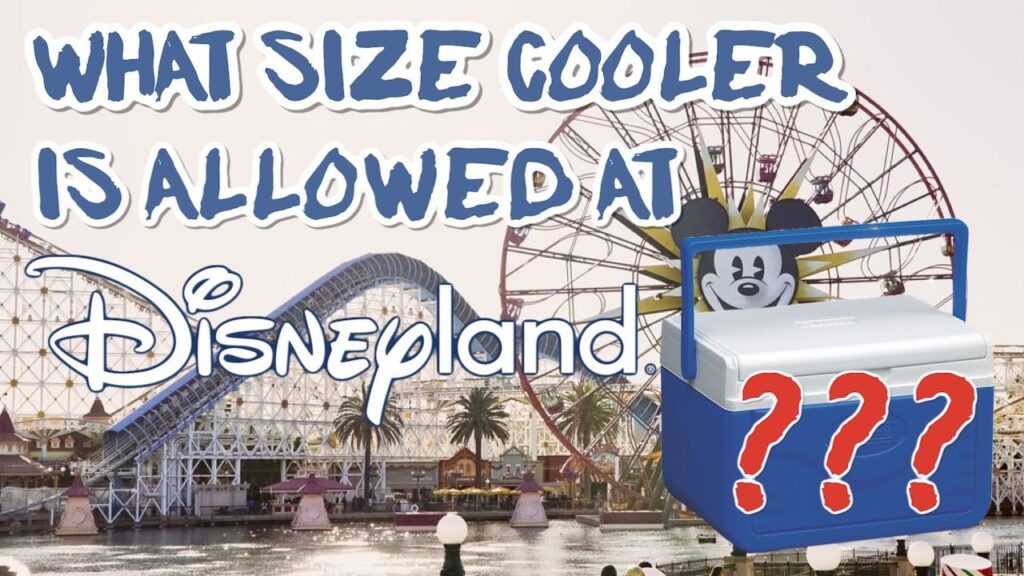 Disneyland and Disney World place restrictions on what size cooler you are allowed to bring into the park as well as what size cooler you are allowed to store in the lockers outside the park.
Coolers larger than a 6-pack size (approximately 5-Quart) are not permitted in Disneyland or Disney world. Coolers up to 19" (w) x 24" (h) x 31" (d) are allowed to be stored in rentable jumbo sized lockers outside the park at an extra cost. You are also not allowed to bring loose ice or dry ice into the park.
Backpacks are allowed into the park, so backpack coolers are a viable option. But these must be no larger than 24" (l) x 15" (w) x 18" (h). The Yeti Hopper BackFlip 24 is only 12.6" x 6.5" x 15" so this, as well as many other backpack coolers, are generally accepted to be fine to take into the park. Just remember that you cannot take loose ice into the park so you'll need to use reusable ice packs instead.
If you must take a hard sided cooler than the Coleman Flip Lid 5-Quart is one of the smallest sized coolers that is allowed into the park.
What Size Coolers Are Allowed On Rides At Disneyland?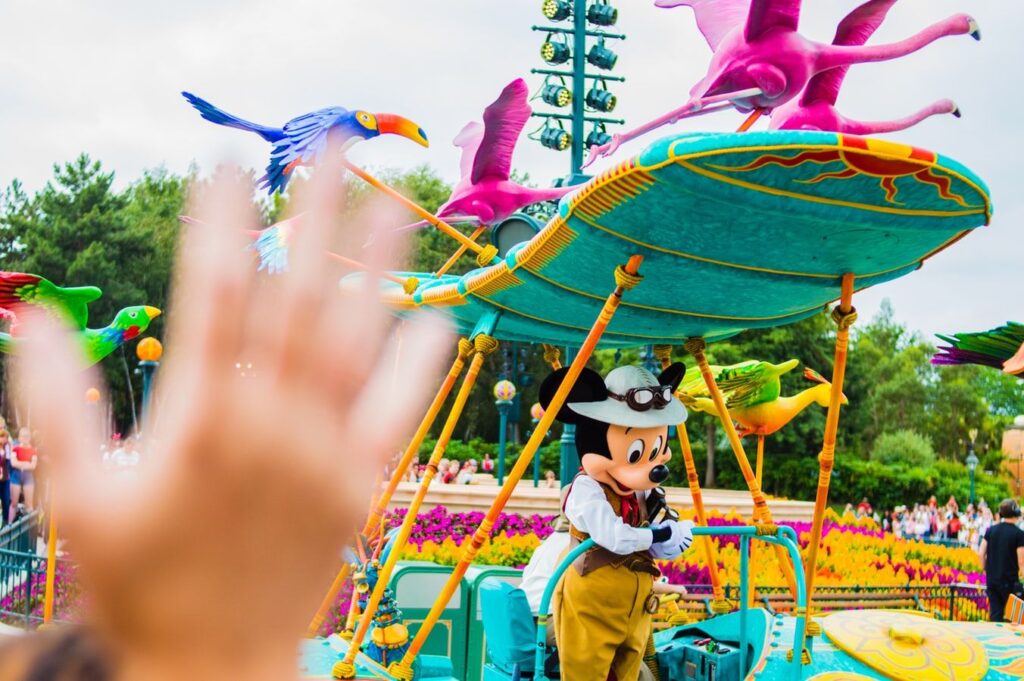 It's important to know that your bag (whether a cooler backpack or regular bag) will need to be about to fit into the seat back pouches on some rides, which aren't always generous.
The smallest bag storage is the Indiana Jones ride which can fit a medium sized sling bag half full, so is highly unlikely to be able to fit any sort of cooler backpack.
This means if you're hoping to take a cooler with you you'll either need to leave it with someone when you go on the rides or you'll need to rent a locker for the day.
What Size Cooler Fits Into a Locker At Disneyland?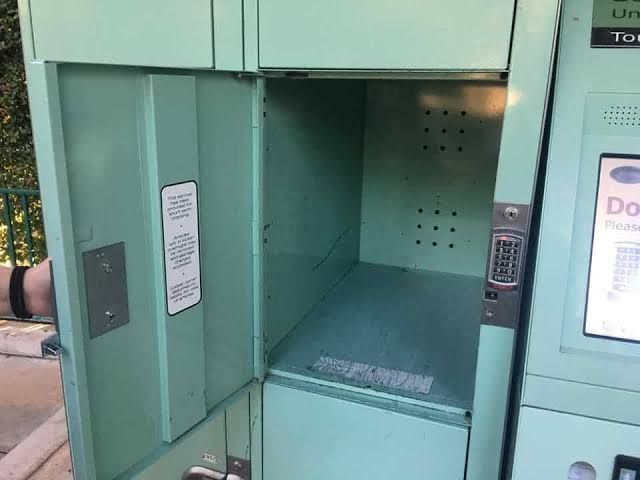 You can hire a locker for the day at Disneyland and locker rentals costs between $7-$15/day giving you full access to open and close the locker throughout the day.
Inside the park, the standard size lockers ($7/day) are large enough to fit a standard sized backpack and larger lockers ($10/day) can fit approximately 2 backpacks.
So if you're hoping to bring a backpack cooler to Disneyland you'll want to make sure it's about the size of a regular backpack. Most backpack coolers should be fine it's just extremely large ones like the Icemule Boss or strange shaped cooler backpacks like the Otterbox Trooper where you may have trouble storing them.
Alternatively you can store items in Jumbo sized lockers ($15/day) which are located outside the park in the picnic area.
What Are You Allowed To Bring In Your Cooler At Disneyland?
Disney also has restrictions on what is allowed in your cooler and if you fail to abide by these rules you may not be able to take your cooler into the park.
The most obvious restriction is that you are not allowed to bring loose ice into the park.
So that means no filling up your backpack cooler with drinks and putting loose ice over the top of it. Instead you'll need to use reusable ice bricks like the Yeti Brick or a generic ice brick.
The below items are also not allowed into the park so make sure you don't have any of these in your cooler:
Dry ice
Glass containers or bottles (with the exception of baby food containers, medicine or small perfume bottles 4oz)
Alcohol of any kind
What Is The Best Cooler For Disneyland/Disney World?
Given Disney's restrictions on cooler sizes taking a hard sized cooler isn't really a viable option.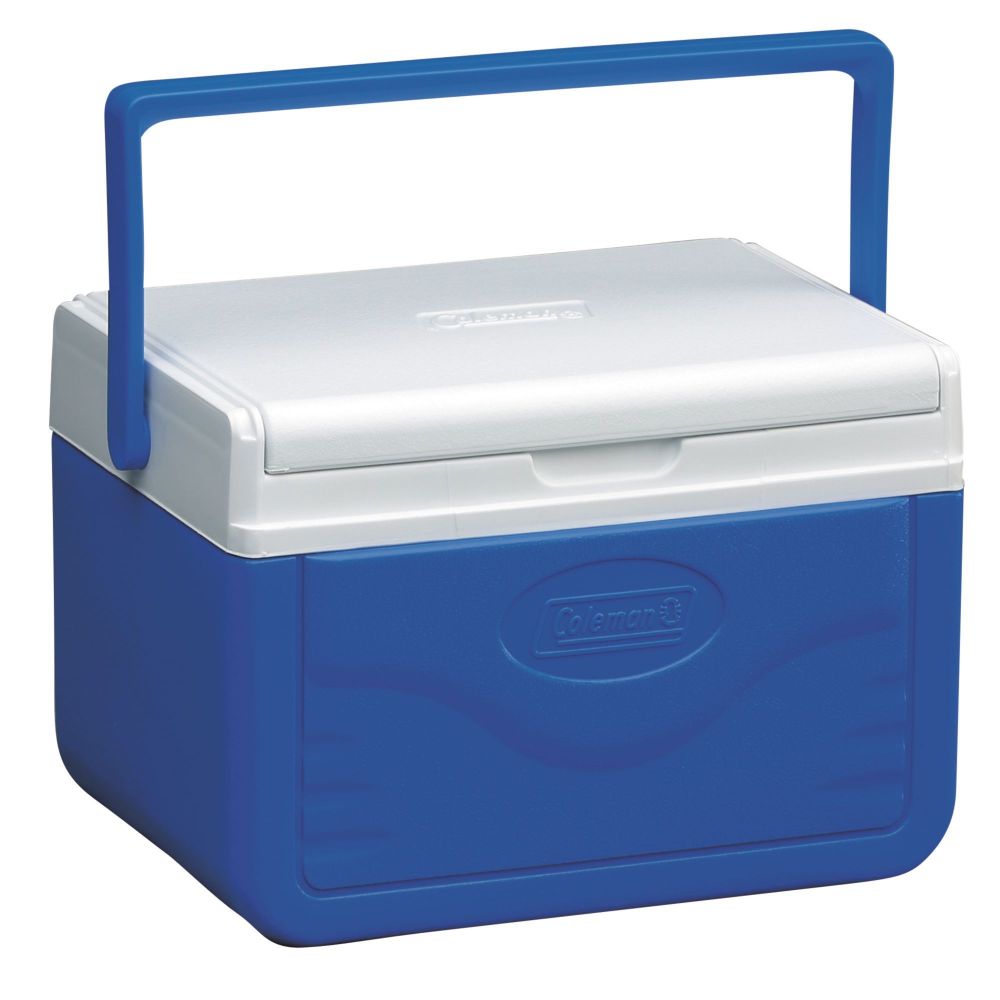 If you're desperate to take a hard sized cooler then something like the Coleman Flip Lid is the only cooler small enough to be permitted into the park. Even the Yeti Flip 8 may be slightly too large and not accepted.
Disney can also be quite strict on sizes and will do a bag search so it's important to work within their guidelines to ensure you're stuff is allowed into the park and you're able to have a great day.
Backpack Coolers Are The Most Viable Option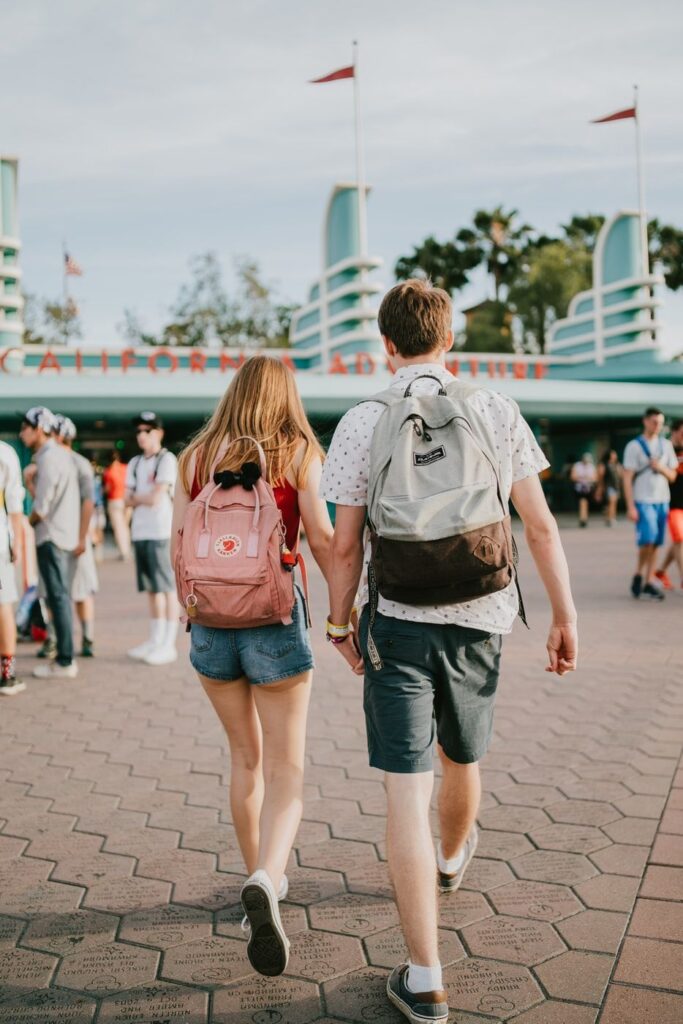 If you really want to bring a cooler into the park then a backpack cooler is going to be your best option.
You don't want it too be so big that you can't fit it into a locker but it needs to be big enough to carry what you need. Also you want it to have some pockets to store items you don't want getting wet or cold.
Also you don't want it to be too heavy as you'll likely be walking about a mile every hour you're at the park and a big bulky backpack can weigh you down. In the case of Disneyland sometimes less really is more.
There are a lot of different backpack coolers out there that differ in price, features and ice retention. Below I'll highlight 3 different backpack coolers that are good quality, have good solid reviews and would be practical for a day at the most magical place on earth.
Keeping Items Cold At Disneyland
Obviously the more money you spend the better quality the backpack is going to be. But also the more money you spend the better ice retention you are likely to get with your backpack cooler.
Given you can't take loose ice into Disneyland or Disney World you'll need to take ice bricks or frozen bottles of water which don't always last as long.
Frozen water bottles can be a great option because as they melt you can drink them and your pack gets lighter as the day progresses.
On a hot day cheaper backpack coolers will struggle to keep anything other than the items touching your frozen bricks/bottles cooler and most of your ice will be gone shortly after lunchtime.
The more premium coolers have more insulation and do a better job at keeping everything in the cooler cold and keeping it cold for longer.
So if you have things like meats, cheeses or milks that you don't want getting warm you need to consider that before you decide which cooler to buy.
Best Premium Coolers For Disneyland – Yeti BackFlip 24 + Sidekick Dry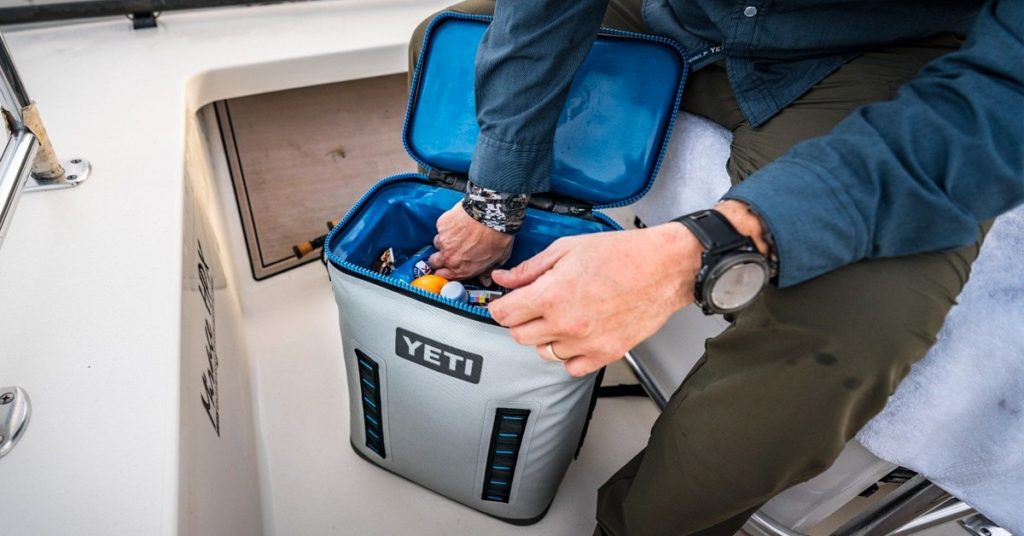 The Yeti BackFlip 24 is a step up from other backpack coolers on the market due to the amount of insulation it has as well as the quality of it's construction.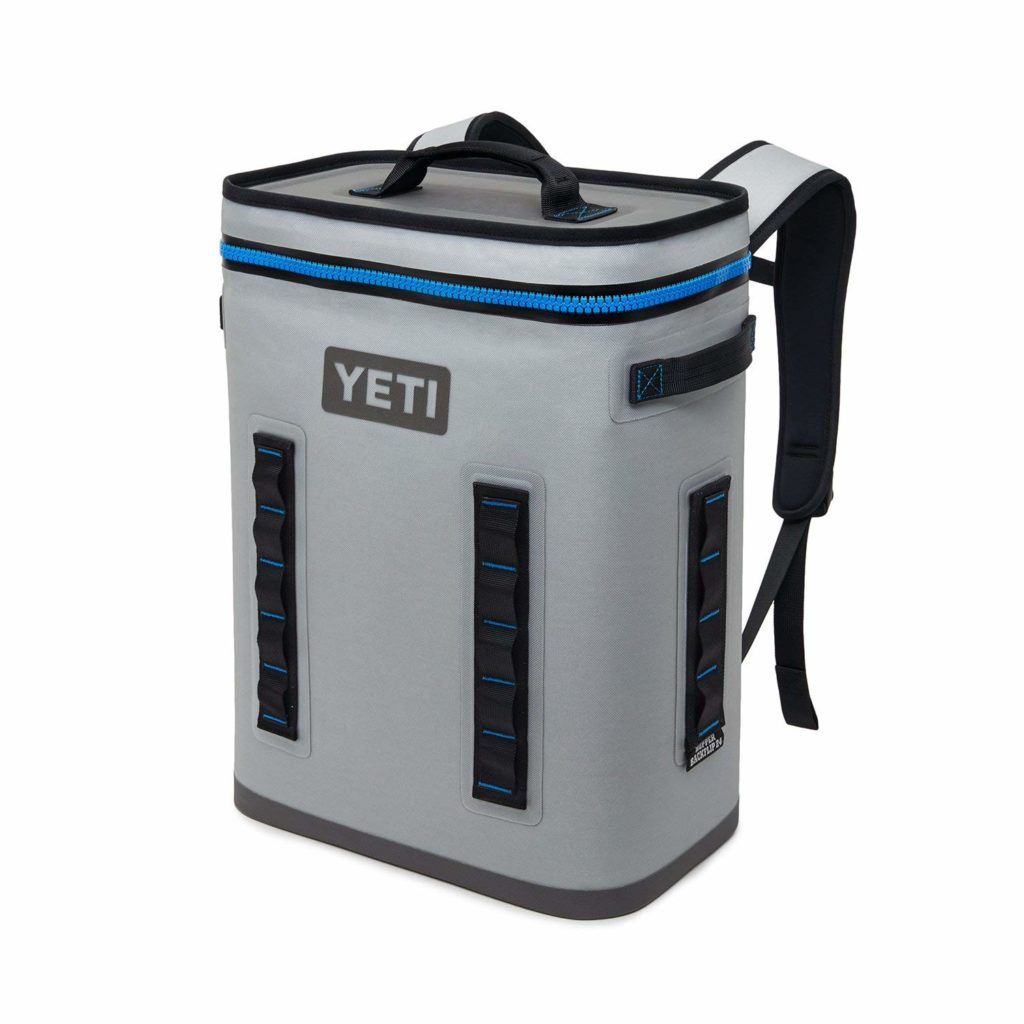 I've done a full BackFlip 24 review if you want to read that but in short this this is built tough and built well.
It's made from 840-Denier Nylon which is TPU laminated to make it waterproof, abrasion resistant and to give it durability that other backpacks just don't have.
The amount of insulation compared to budget backpack coolers is also extreme and this backpack cooler can keep ice for 2-3 days. More than enough insulation to keep your ice packs and drinks cool for a day at Disneyland.
It's got thick straps and a comfortable back as well as sternum and hip straps to help you carry the weight and not get sore shoulders.
Not only will this be great for the day but this backpack cooler will last you years.
It is quite expensive though and it is obviously an investment, but out of all the backpack coolers out there this one is the best.
Yeti BackFlip 24:
The downside of this cooler is that it doesn't have any external pockets. You can however add the SideKick Dry which straps onto the outside of the cooler and provides you with a waterproof pocket for storing items you don't want to keep cold or get wet.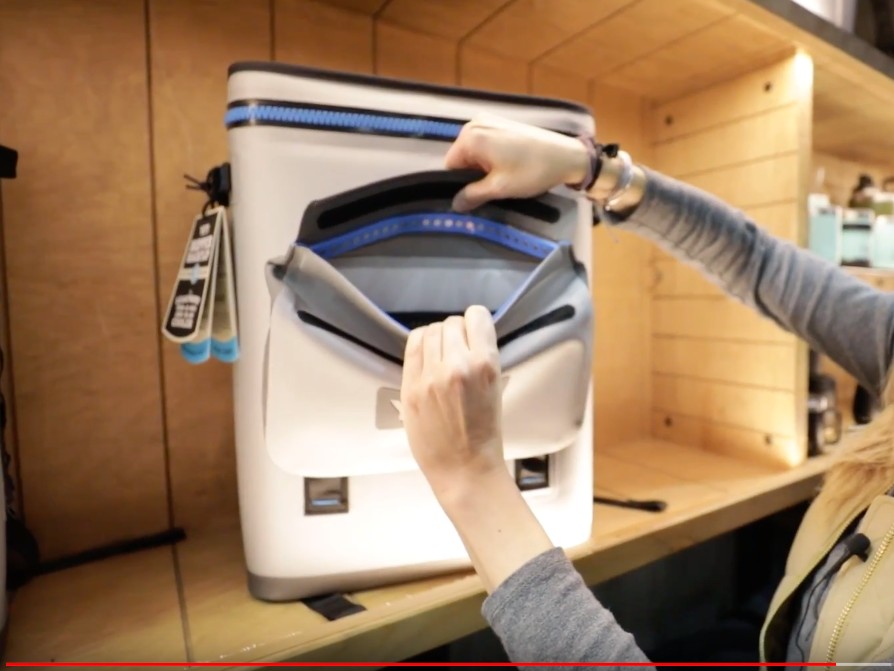 Yeti SideKick Dry:
Best Middle Range Coolers For Disneyland – RTIC Back Pack Cooler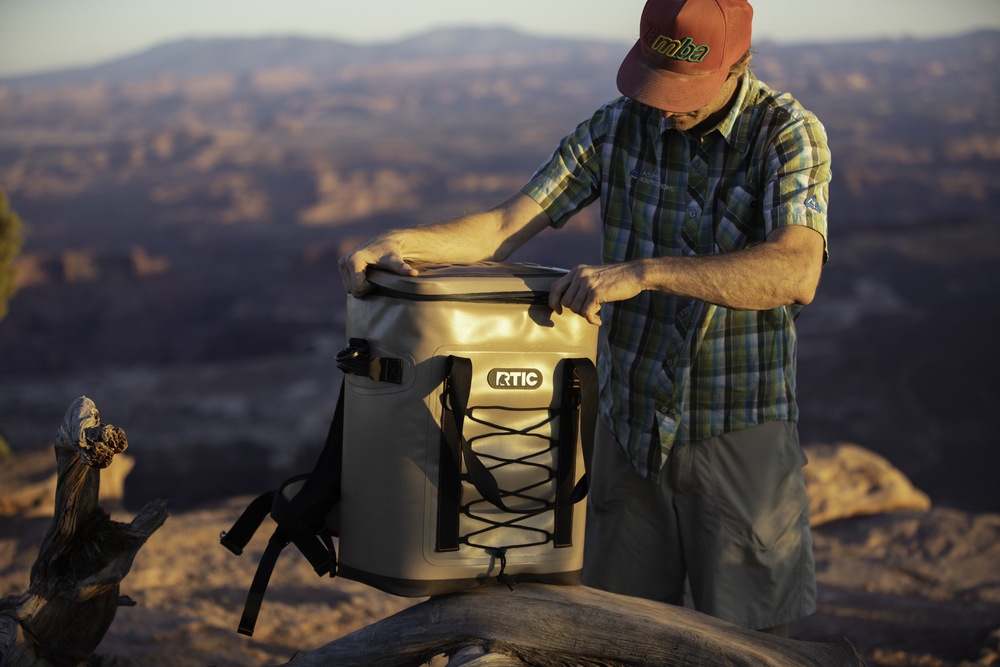 The RTIC Back Pack Cooler is very similar to the Yeti BackFlip, but it's approximately half the price.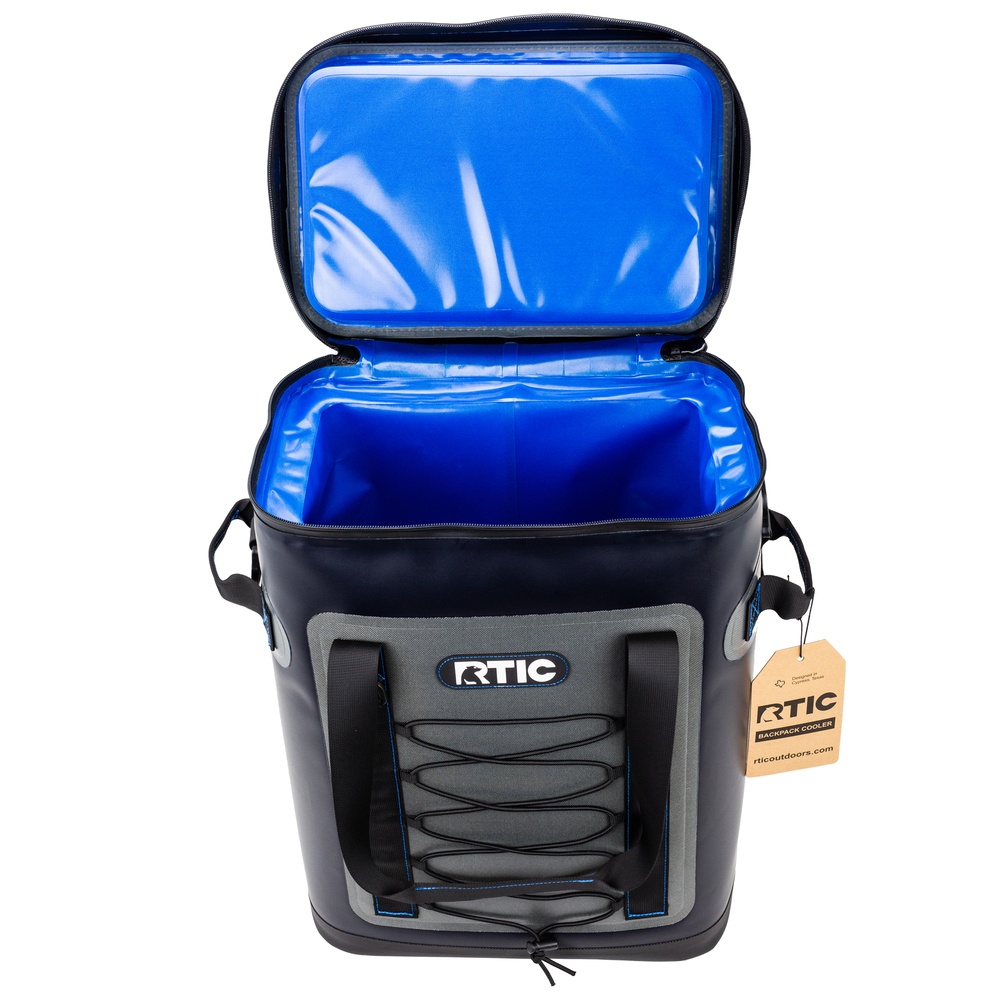 Like the Yeti it has a waterproof zipper and thick enough insulation to keep your food and beverages cold for the entire day and night.
The shoulder straps are thick and comfortable and it has a padded hip clip to help take some of the weight off your back and a sternum strap for more support.
The back of the cooler is firm so your drinks or items inside the bag won't dig into you but it has external padding to ensure it's a comfortable fit.
This comes really close to the Yeti in terms of durability and build construction and overall RTIC is a well trusted brand when it comes to quality construction.
It's also backed by a 3-year warranty just like the Yeti.
See the latest price of the RTIC Back Pack Cooler at Amazon
Best Budget Coolers For Disneyland: Ozark Trail Backpack Cooler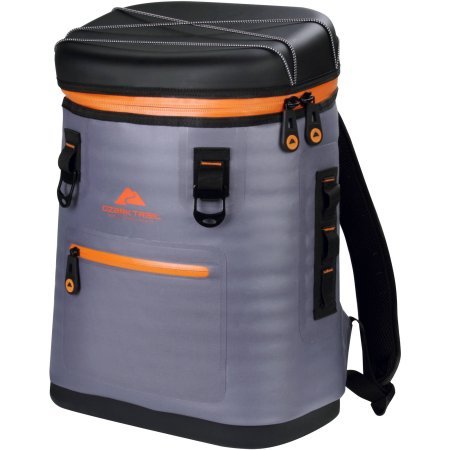 Coming in at around $50 this cooler is very similar to the Yeti BackFlip 24, only it is a tiny fraction of the price.
It has similar features and the insulation is thick enough to keep your items cooler for an entire day, even extremely hot days.
It has a small front pocket, two attached bottle openers and some molle straps on the side for attaching extra pockets or other items.
The straps are very comfortable as well as breathable and the back is padded making it great for wearing around all day if you need to.
The downside of this cooler is that the quality isn't as good and it is more likely to break, especially the zipper. So be more careful with using this product and realise it won't last you as long as something like the Yeti.
Ozark Trail Backpack Cooler:
Alternative Budget Backpack Cooler For Disneyland: MIER Insulated Backpack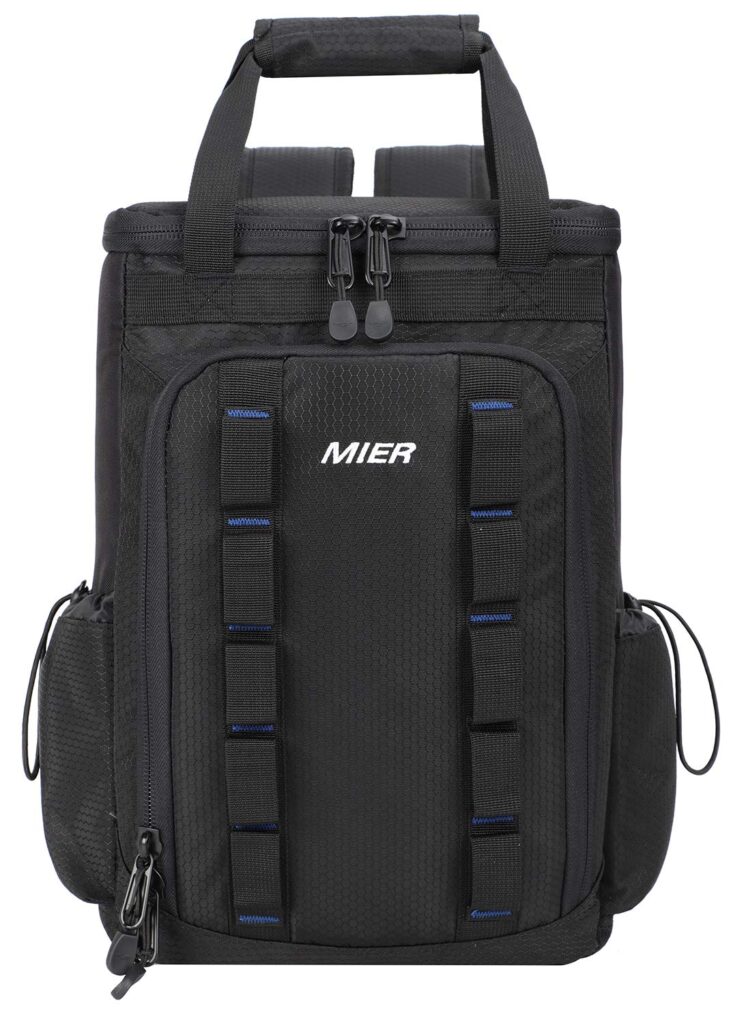 The MIER Insulated backpack is another backpack cooler option that is more focused on being a backpack than a cooler.
It has a large front zipper pocket with a divider, it's got an inner mesh zip pocket so you can keep items cold but not have them touching your ice packs.
It's also got two bungee side pockets for water bottles or other items.
The insulation isn't great but it'll keep your items cool for most of the day
MIER Insulated Backpack: