If you have a fireplace, you may have considered using DuraFlame logs instead of firewood. No more splitting logs- just run to the supermarket, light up a single log and have heating for the entire night.
If you're like me, you may be worried about using something artificial like DuraFlame logs in your fireplace, especially if you're not sure what it's made from.
But it turns out DuraFlame logs have very few ingredients and are quite safe to use in your fireplace. In fact, it seems they are even safer to use than regular firewood.
DuraFlame logs are made from a combination of sawdust, bio-wax derived from plant sources, fibers (such as coffee grinds and nut husks), and oil. They don't specify exactly what kind of fibers make up each log, likely because it's a patented blend.
Some DuraFlame logs contain seeds to make them crackle like natural wood as it burns.
What Are Duraflame Logs Made Of?
Duraflame logs are made of sawdust, wax, and a special blend of fibers and oils.
Sawdust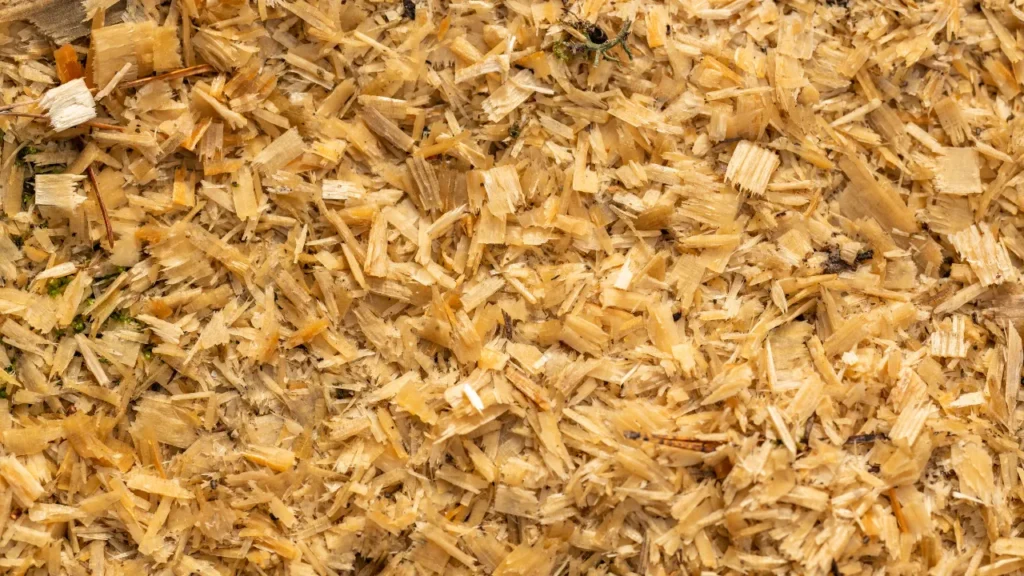 The main ingredient in Duraflame logs is sawdust. The logs were created in the 70s to recycle the leftover sawdust from pencil manufacturing.
Being the innovative company that they are, in the early 2000s, Duraflame began moving from using only recycled sawdust and wood chips to using agricultural biomass, like straw and ground nut shells, in their products.
Fibers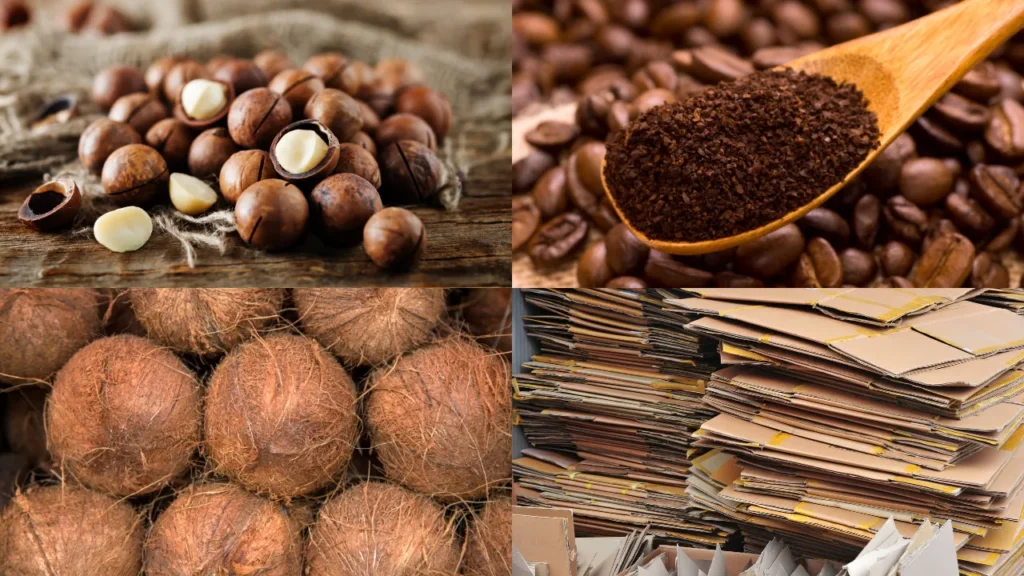 DuraFlame logs are also made using a fiber blend. Some of these fibers are agricultural bio-mass, but their products also include other renewable fibers.
Although they don't specify exactly what they use in their blend, some tests run at the Duraflame manufacturing facility show that it includes:
Nut shells
Distillery grains
Recycled cardboard
Seeds
Fruit pits
These fibers act as another fuel source alongside the sawdust and allow Duraflame logs to burn predictably and to give out a certain flame as well as a certain amount of heat.
Waxes
DuraFlame logs utilize wax to act as a binding agent to keep the sawdust and fibers together and helps the logs burn consistently and predictably.
The wax they use is all-natural too. In the early 2000s, they removed petroleum-based paraffin wax and began using plant-based wax instead.
Although the new wax still produces some carbon dioxide, the products have become carbon neutral because the wax comes from renewable resources.
A recent study from OMNI showed a significant decrease in carbon emissions due to these new waxes used. GlobeNewsWire states:
Enviro-Log firelogs produce up to 33 percent less greenhouse gases than typical cordwood (oak or fir)
Oils
DuraFlame logs use various tree oils and vegetable oils to help them ignite quickly and some oils are also used to create a certain flame brightness and color.
Though they don't specify which oils they use, we can assume they use the same sustainable types of oils as other companies, including palm oil and oil from certain species of pine trees.
This article from Wired suggests that other ingredients are used in order to give the firelogs the best possible brightness and color. Some of the potential ingredients used are:
Lithium carbonate – To create a red color
Potassium chloride – To create a blue violet flame
Copper chloride/copper carbonate – To create a bright blue color
What's The Difference Between Each Of The Duraflame Logs?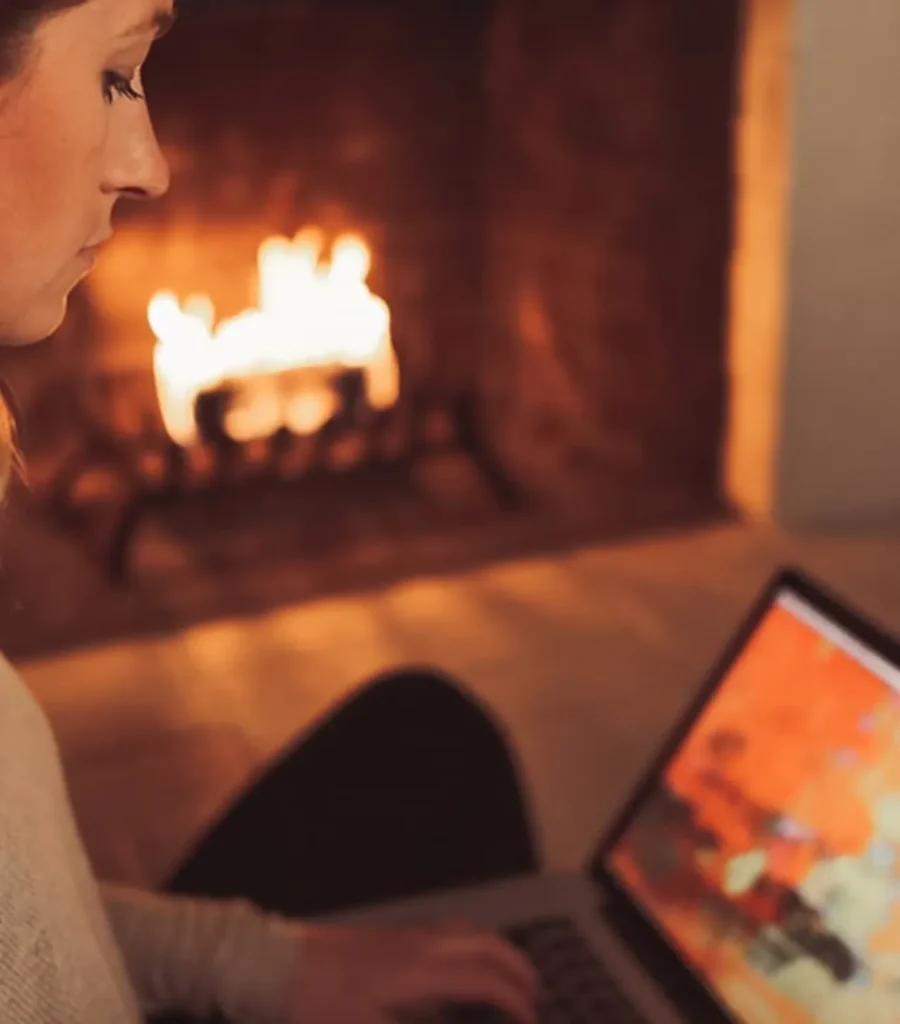 Although the company started with just one type of firelog, Duraflame now has a variety of logs to choose from, including one made specifically for outdoor use.
Each type has special features and creates a different atmosphere, so it's important to know what you want to do with your fire before choosing a product.
Duraflame Indoor/Outdoor Firelogs
Duraflame's Indoor/Outdoor Firelogs are the company's original product, but they have undergone a few tweaks since the early days to make them more environmentally friendly.
They light quickly and give off full flames in under 5 minutes, and once you light them, you don't need to worry about them again.
These logs also come in various sizes, so you can choose to have a fire that goes all night, one that lasts for a little over an hour, or something in between.
As the name implies, this product is safe for your fireplace or campfire.
Duraflame Every Night Firelogs
Duraflame Every Night logs are made with a slightly different formula from the original product, allowing them to burn bigger and brighter than the average firelog.
They're easy to light inside the wrapper, are fully lit in just 3 minutes, and last for a little over 2 hours.
Duraflame Gold Firelogs
Duraflame Gold logs are specially formulated to produce the biggest and brightest flames of any Duraflame product. They come in two sizes, so you can choose from a fire that lasts for over 3 hours or one that only lasts for a little over an hour.
No matter which size you choose, you can light Duraflame Gold logs with a single match and have a blazing fire in your fireplace or on the campfire in less than 5 minutes.
Duraflame Crackleflame Logs
Duraflame Crackleflame logs don't just look like natural wood but sound like it, too.
In addition to the proprietary blend that makes up all Duraflame logs, they've added seeds to give you the crackling sound of real wood without the dangerous pops.
Duraflame Outdoor Firelogs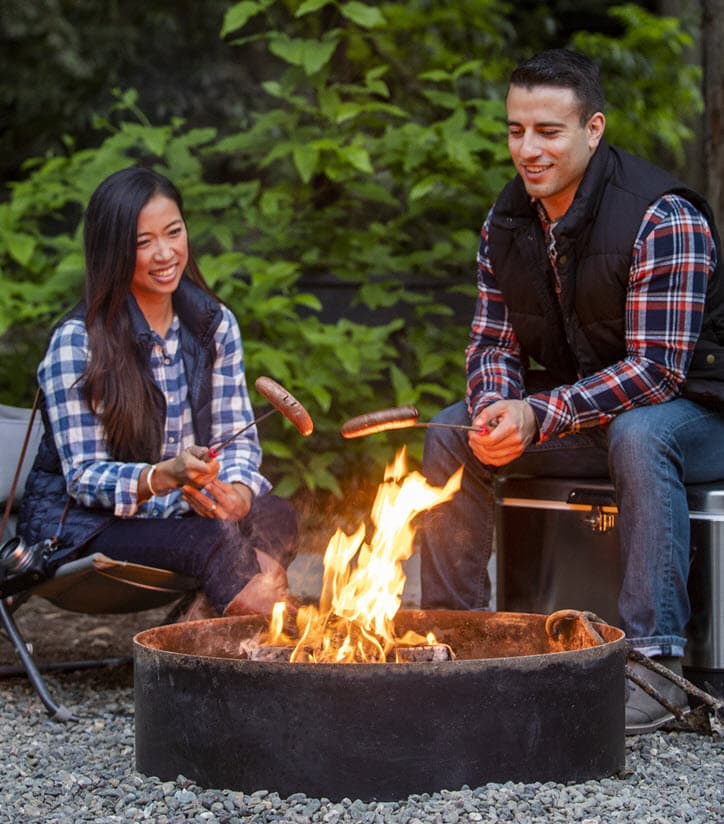 Duraflame Outdoor logs are created from 100% renewable resources and are specially formulated to be safe to cook over.
They're perfect for roasting hot dogs and marshmallows, and they even produce less smoke than regular wood, which will keep your fire-roasted food tasting its best.
You can get the Outdoor firelogs in a 3-pack for one fire that lasts about 3 hours or a 6-pack to use on separate occasions or keep the party going.
One of the things I find most convenient about the Outdoor firelogs is that they don't have movement restrictions like real wood, so if you buy a 6-pack, you can transport them from one park to another with no worries.
Are There Chemicals in Duraflame Logs?
One of the biggest concerns I had when I was considering using Duraflame logs was whether or not they had chemicals in them that could potentially be toxic when burned.
I try to live as green as possible and had no interest in breathing in chemicals just to avoid chopping firewood.
Unfortunately, DuraFlame logs do emit some polycyclic aromatic hydrocarbons (PAHs).
In her study "Indoor Air Pollution Exposure from Use of Indoor Stoves and Fireplaces in Association with Breast Cancer: A Case-Control Study," epidemiology doctoral student from the Gillings School of Global Public Health, Alexandra White, said:
"Certainly the burning of real or synthetic logs releases toxic pollutants into the air, but we found that burning synthetic logs significantly increased the risk of developing breast cancer, whereas burning the wood logs did not."
White cautions that the results are not definitive and that further study is needed.
The study goes on to state that one study showed that firelogs produced more PAHs compared to regular wood while other studies concluded the opposite.
It also notes that the usage data collected was in the 1990's before the Environmental Protection Agency started endorsing certified indoor/putdoor fireplaces with lower emissions as well as before synthetic logs moved away from using petroleum wax in favor of cleaner burning vegetable waxes.
In the early 2000s, Duraflame removed petroleum-based paraffin wax and began using plant-based wax instead and a recent study from OMNI showed a significant decrease in carbon emissions due to these new waxes used.
Are Duraflame Logs Environmentally Friendly?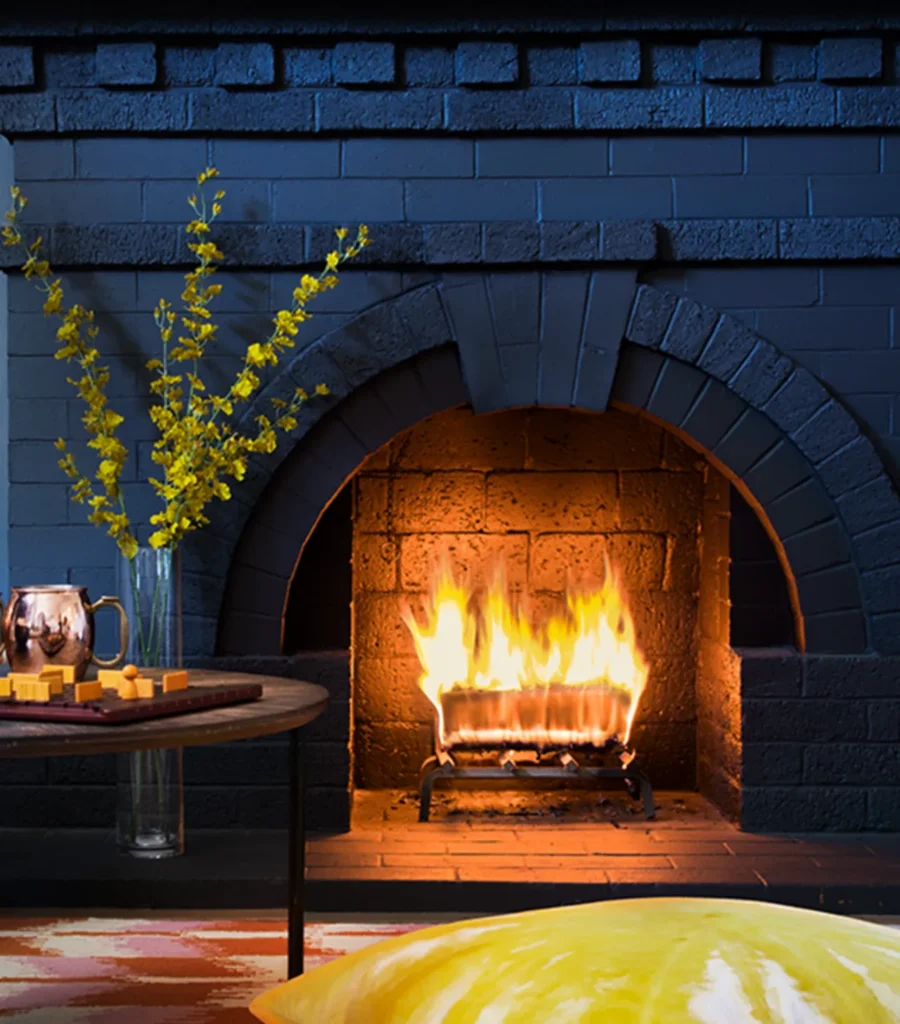 As someone who loves spending time outdoors, it's crucial to me that the products I use are environmentally friendly.
Fortunately, DuraFlame feels the same way. They are one of the only companies in their industry that regularly tests emissions in their products and works to reduce them.
Using artificial logs may actually be better for the environment than real wood because they consume about 80% less material, which saves loads of trees.
All Duraflame products are made with recycled wood and fiber, and some of them include renewable wax and oil.
Are Duraflame Logs Safer Than Wood?
Duraflame logs might be safer than wood.
Although they emit some PAHs, they emit 70% less carbon dioxide than wood.
In fact, their use of recycled sawdust and wood chips, along with renewable fibers, waxes, and oils, means they consume about 80% less material than wood fires.
Are Duraflame Logs Toxic if Your Pet Eats Part of Them?
The manufacturers of Duraflame know that we love our pets and that the little scamps can get into everything, so they made sure to address toxicity on their FAQ page:
"Our firelogs are made of sawdust, agricultural fibers, waxes, and oils; we are not aware of any ingredients that would cause a chemically toxic reaction should your pet consume a small amount of these products. However, the wood fibers in the product are not digestible. Depending on how much of the firelog or firestarter is eaten, your pet may become constipated or have an upset stomach. If you have a small pet or the pet has eaten a large amount of the product, you should consult a veterinarian as the pet may experience complications with its digestive system."