Yeti water bottles are double walled vacuum sealed bottles that can keep drinks ice cold for over 24 hours or keep your drinks warm for up to 6 hours.
They are a great product, but as with every product they aren't without their flaws.
Before investing your hard earned money into a Yeti bottle I think it's important to know some of the flaws with them.
Click here to see the latest prices of Yeti Water Bottles at Amazon
None Of These Issues Are Big Deal Breakers

I want to make clear that I don't think any of these flaws are major "you should avoid this product" flaws.
Yeti bottles are well designed and well built products that do what they say they are going to do.
They rarely if ever have manufacturing defects and when they do Yeti have a generous 5-Year warranty and their customer support is fairly good.
If your product has a manufacturing defect you can simply send it back to Yeti and they'll either fix it or send out a replacement.
There are no major flaws in this product that I am aware of, but here are the few problems with Yeti bottles that you should know about before you buy one.
1. They Are Expensive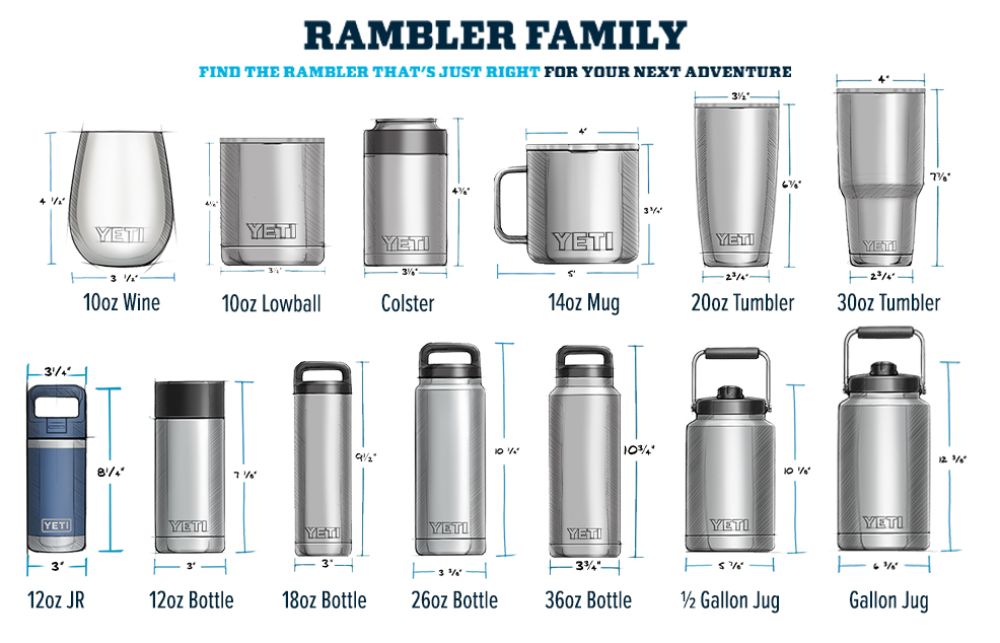 Yeti bottles are super expensive compared to other bottles on the market. Part of this comes down to branding and the fact that Yeti is a premium brand allows them to charge more.
But part of it also comes down to quality as Yeti are known for making high-quality products and over-engineering their products to be more durable and tough than anything on the market.
Yeti bottles are double-walled and vacuum insulated which means they can keep ice for over 24 hours. They are also made from kitchen grade 18/8 stainless steel which is strong and rust resistant.
Something interesting about Yeti bottles over competitor bottles is that Yeti bottles are dishwasher safe, whereas other competitors (like the HydroFlask bottles) aren't.
Below you can see the price of Yeti bottles compared to some similar competitors on the market.
YETI BOTTLES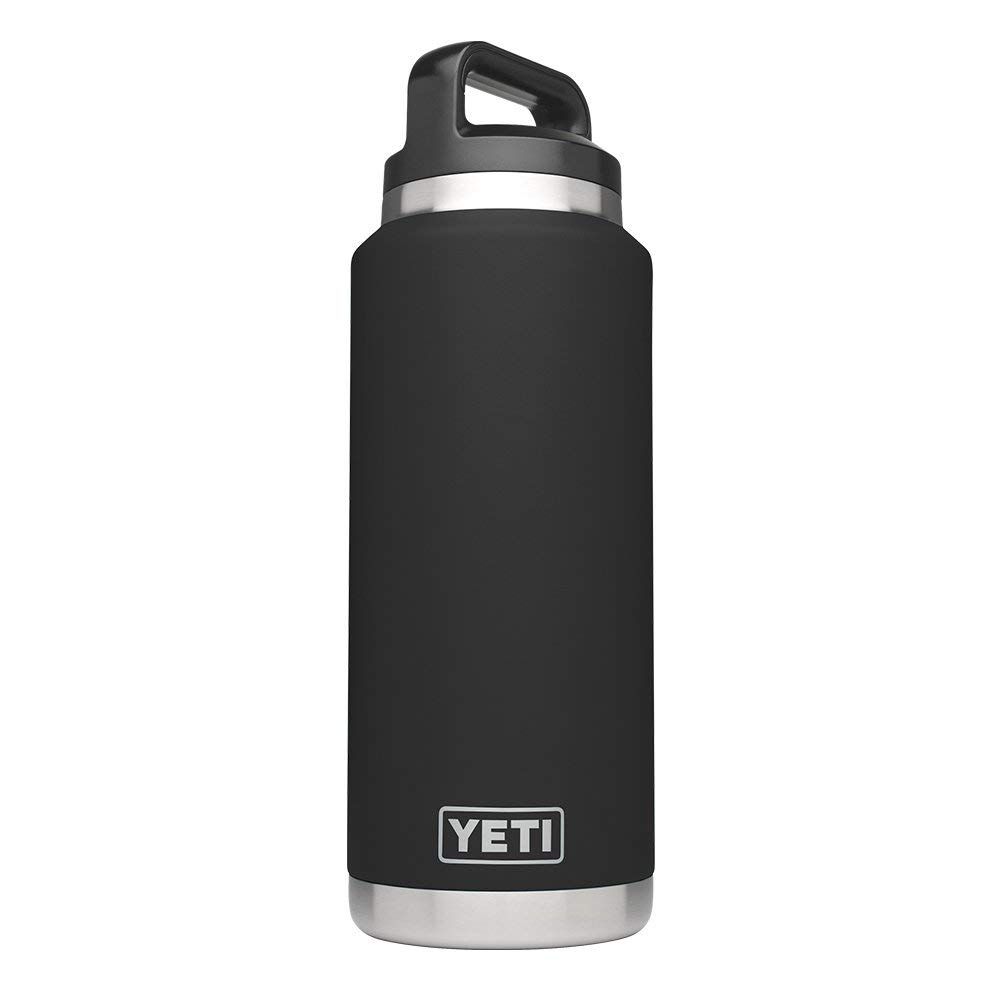 Yeti Rambler Jnr 12oz:
---
Yeti Rambler 12oz:
---
Yeti Rambler 18oz:
---
Yeti Rambler 26oz:
---
Yeti Rambler 36oz:
---
Yeti Rambler Half Gallon:
---
Yeti Rambler Gallon:
OTHER BOTTLES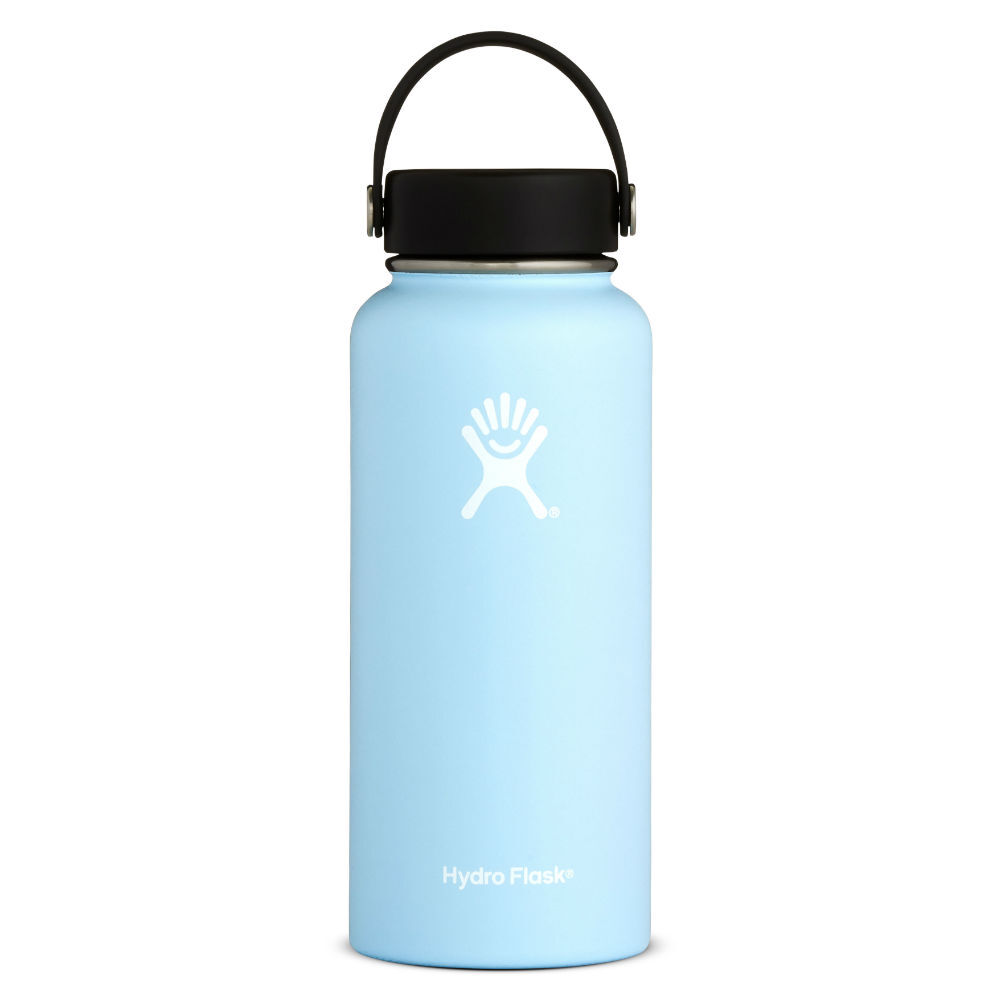 HydroFlask Kids 12oz:
---
Corkcicle 16oz:
---
HydroFlask 18oz:
---
Klean Kanteen 27oz:
---
Klean Kanteen 32oz:
---
S'well Half Gallon:
---
RTIC Bottle Gallon:
As you can see Yeti make the most expensive bottles on the market.
For some people their budget might not stretch this far and they would be better off with a cheaper alternative. But for other people they can afford it and the bottles are worth the investment.
See all Yeti bottle sizes and options at Amazon
2. Drinks Won't Cool Down In The Fridge/Freezer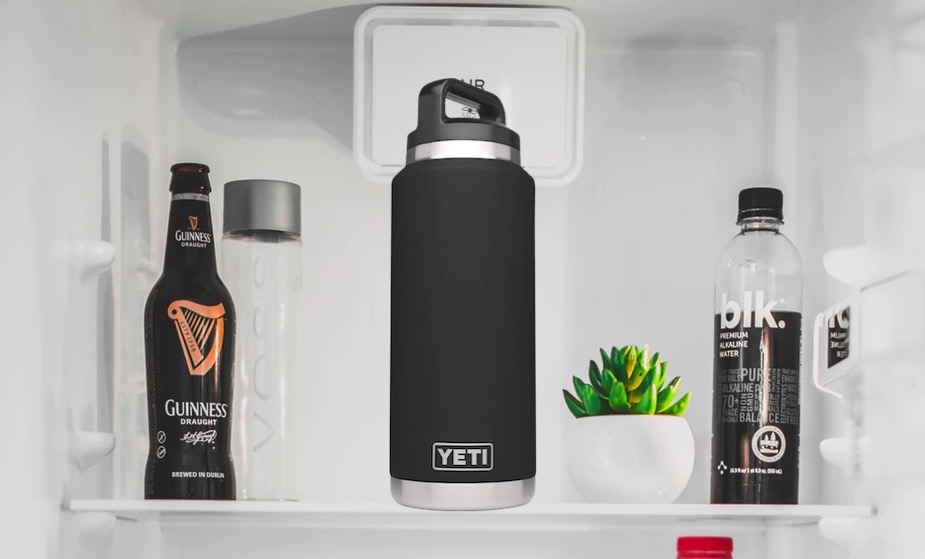 This is something that myself and work colleagues of mine who have Yeti bottles find frustrating.
A normal bottle you can fill up with water and then put it in the fridge to cool down so you can cold water when you need it.
However, the same technology that helps water stay cold in the Yeti bottle also stops a fridge or freezer from cooling down room temperature water that is put in a Yeti bottle.
The vacuum insulation means the cold from the fridge can't reach the water inside your bottle.
When you have a smaller size bottle and you're drinking multiple bottles of water per day this can get frustrating.
It's not a "flaw" in the design of the bottles it's just something annoying you need to deal with.
The solution is that you need to either have a separate bottle that you cool down your water in before transferring it to the Yeti or you need to simply put ice in your Yeti bottle along with room temperate water so the ice cools down the water.
3. They Use The Same Technology As Cheaper Alternatives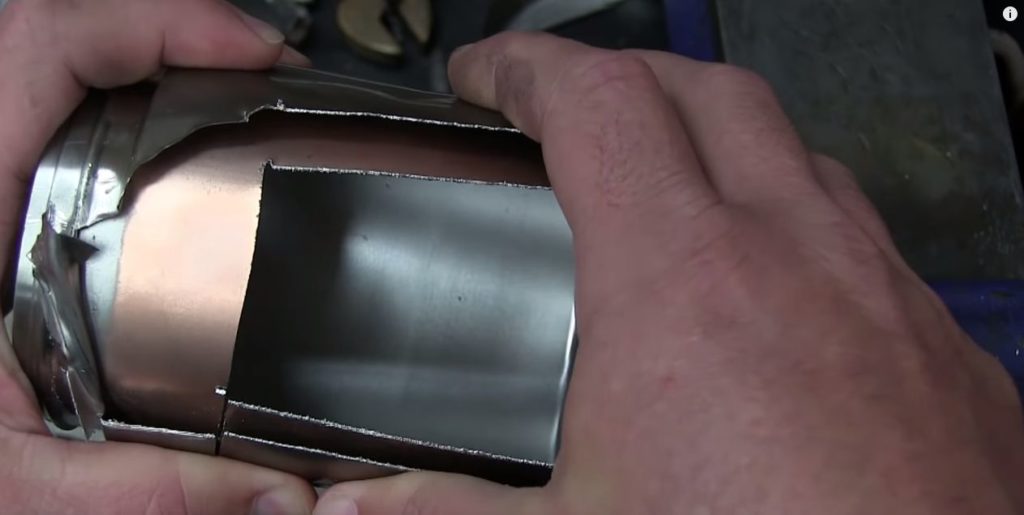 Double-wall stainless steel bottles with a vacuum between the walls is not new technology. It has been around since the 1950's and there are many different companies and water bottles using this technology.
So there is nothing super special about the way Yeti bottles work or the way they do their insulation.
In fact, I was talking to parents at my child's daycare and they run a company that sells bottles similar to Yeti bottles and they simply import them from China, label them with their branding and then sell them.
The same technology used in Yeti bottles is used in HydroFlask bottles and is also used in cheaper bottles like Ozark Trail and non-name brands.
4. They Can Lose Their Vacuum Seal and Effectiveness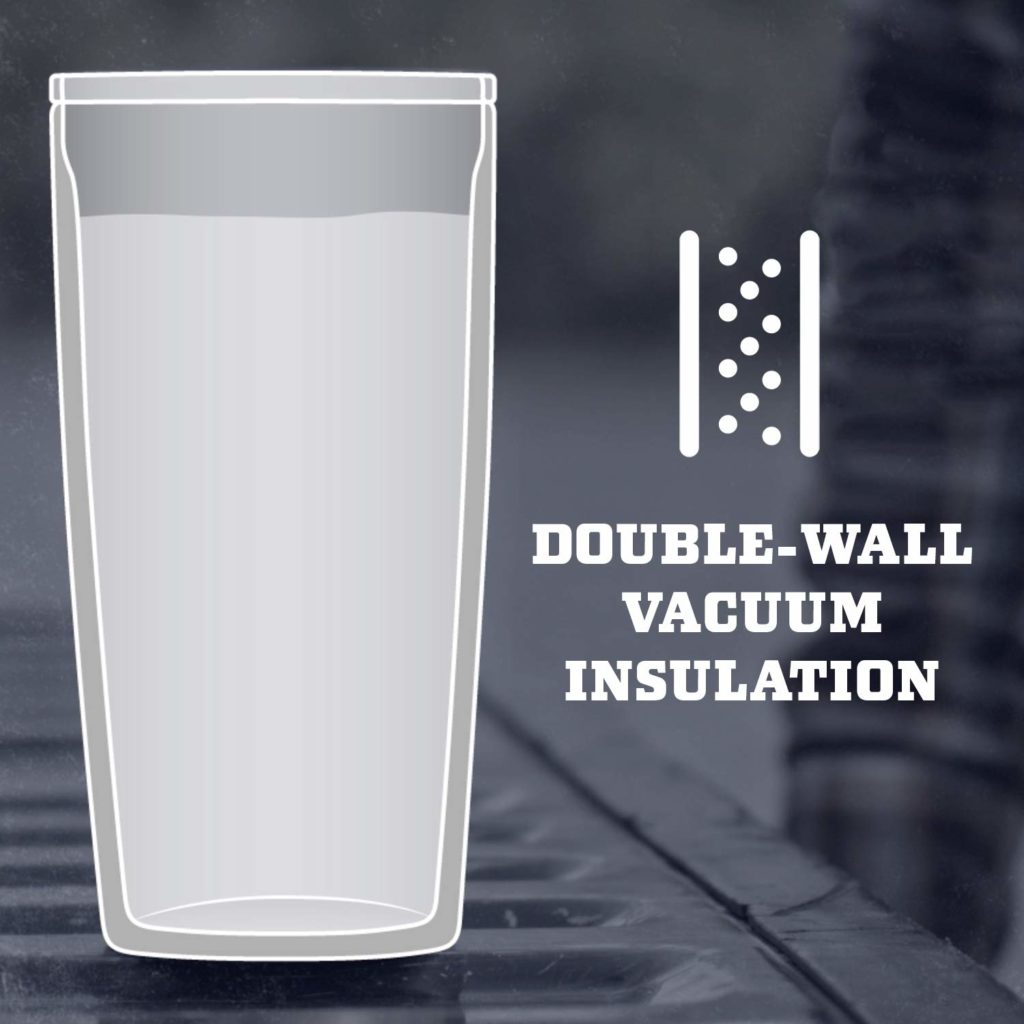 While this is rare and is covered under the 5-year warranty it is possible for Yeti bottles to lose their vacuum seal and thus lose their effectiveness.
The reason the vacuum seal works so well is that it's really hard for heat to move through a vacuum because there are no particles to transfer the heat from one area to another.
If your Yeti bottle loses it's vacuum then the space between the two walls fills up with air and heat can more easily pass through it.
If this happens you'll notice that your bottle won't keep drinks cold for more than a couple of hours and warm drinks won't stay warm for long either.
5. You May Need To Spend Extra To Get The Lid You Want
Yeti bottles come with a lid however there are multiple different types of lids available depending on what size bottle you get.
If you want a lid different to the default lid option then you will need to spend even more money to get that.
Click here to see all the Yeti bottle lid options at Amazon
6. They Only Have a 5-Year Warranty

Yeti bottles come with a 5-year warranty, which in all honesty is pretty good.
Most stainless steel bottles I see at the supermarket I have no idea what the warranty is on them (if there is a warranty at all).
However, some other bottle manufactures (like HydroFlask) actually offer a lifetime warranty on their bottles.
That means if the bottle breaks or has a defect or loses it's insulation through no fault of your own you can get your bottle fixed or replaced even decades down the line.
With Yeti you can get it fixed or replaced within that 5 year window but outside of that time you'll need to buy a new bottle.
7. Some Colors Are More Expensive Than Others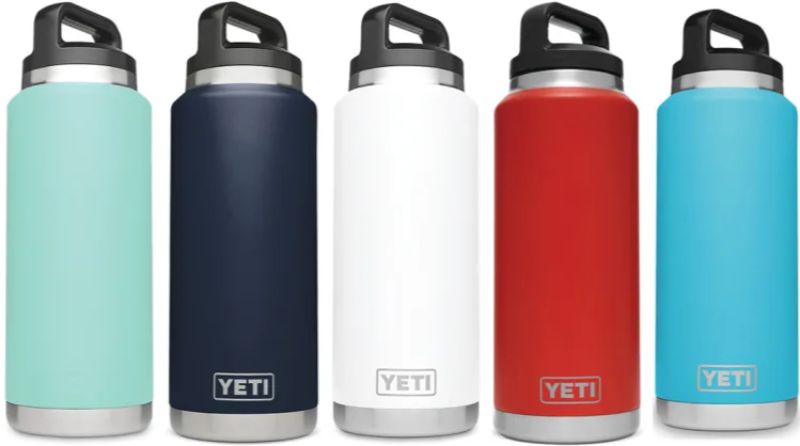 Yeti have a lot of different colors for their water bottles. But often they will do seasonal colors, which means the color is only available for a limited period of time then they stop making them.
Amazon has more color options than Yeti's website for this very reason. While Yeti may have stopped selling a color other companies stock up on the limited versions and then sell them for a premium.
While most colors sell for the same price if you are interested in a seasonal color that is no longer being produced you can often expect to pay a premium for it.
See all Yeti Bottle color options at Amazon
8. There Are Issues With Counterfeits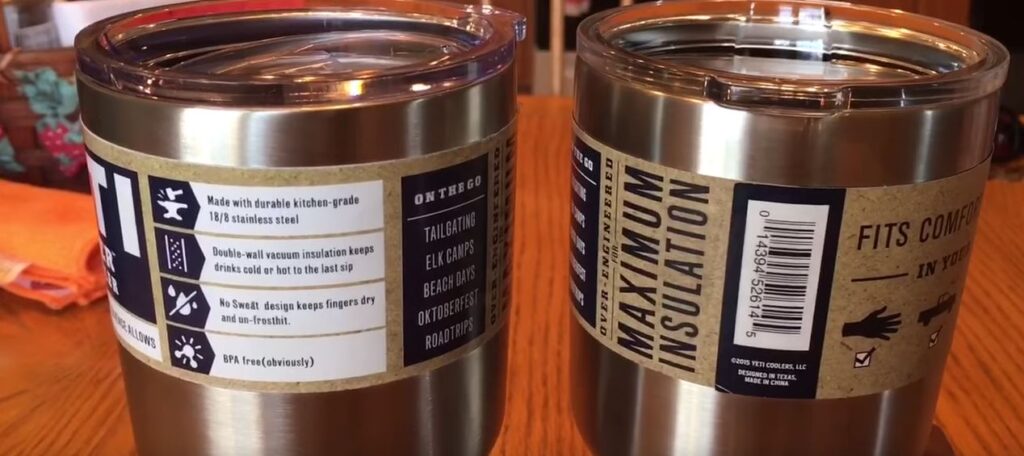 There have been issues with counterfeit Yeti bottles where people have purchased bottles they thought were legitimate Yeti only to find out later that they weren't.
This used to be common on Amazon. However now Yeti sells directly through Amazon using their "YETI Authorized" Amazon account. So counterfeits are less likely and it's very easy to check if you're getting it from Yeti or from a third party dealer. Learn how to avoid buying counterfeit Yeti products.
Buying from markets or other discount online stores where a significant discount is offered on yeti bottles still poses a risk so you do need to be careful.
Click here to see Yeti's legitimate bottles at Amazon
Will You Still Buy a Yeti Bottle?

Yeti bottles are owned and loved by many and there are literally thousands of positive reviews of these bottles on Amazon.
I love all my Yeti products and I'm more than happy to recommend Yeti to other people if they are interested in buying one.
What do you think about Yeti bottles after reading about some of the problems with them?
Do you still want to buy yourself a Yeti bottle or would you maybe consider something cheaper instead?
See latest prices of Yeti bottles at Amazon