There are so many things I love about my Solo Stove fire pit – from its sleek design, almost smokeless operation and fantastic quality.
Though I believe a Solo Stove fire pit is well worth the investment, there are certain potential problems you should be aware of if you want to invest in one.
Problems with Solo Stove fire pits include them not being 100% smokeless, the need for a stand for most surfaces and the price of the Solo Stove itself and accessories.
They need to be protected when not in use, don't produce as much outward heat as regular fires and only fit smaller logs. They burn wood fast and you can't use water or liquid firestarters on them.
Solo Stoves are also prone to discoloration unless you opt for the darker shades. Also, the 1.0 version fire pits don't have removable ash pans.
There's a lot to love about a Solo Stove fire pit but if you want to invest in one, I recommend checking out the potential drawbacks. Then go ahead and buy one anyway, but be completely confident in what you're getting.
1. It's Not 100% Smokeless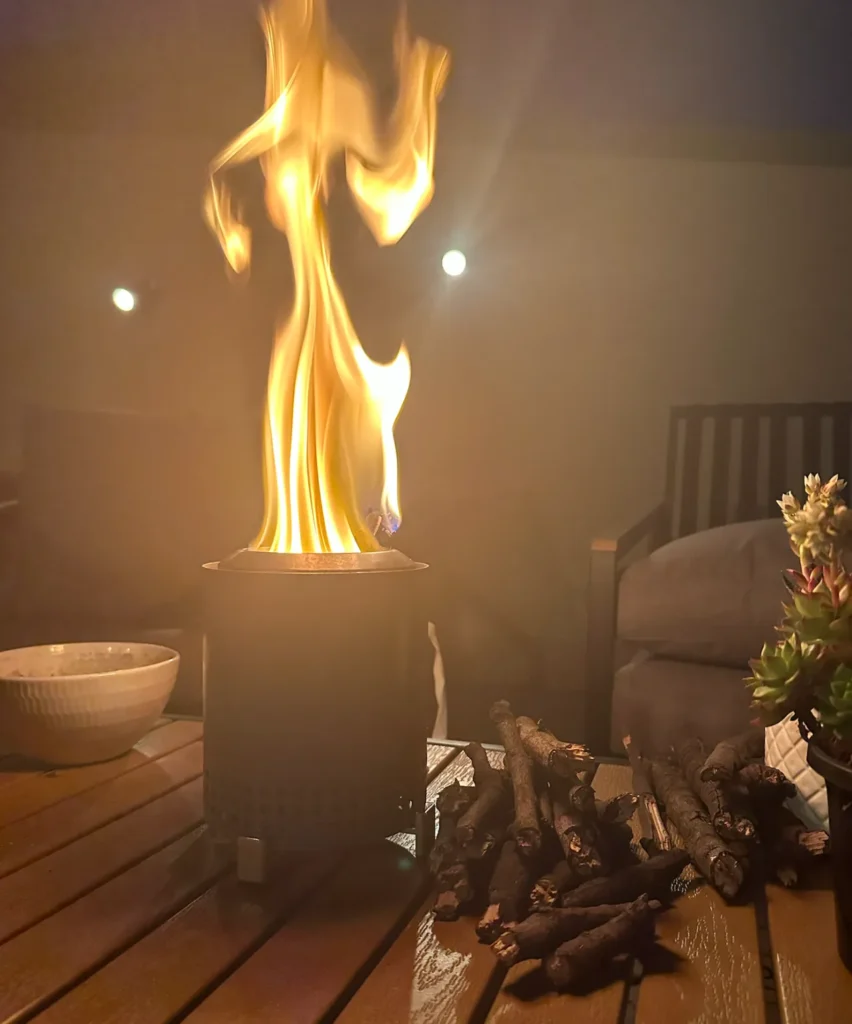 The best aspect of my Solo Stove fire pit is that it burns pretty much smokeless so that there's no smoke smell on my clothes and hair after an evening around the fire pit. 
Solo Stove achieves this through their innovative and signature 360° Airflow technology which heats the air in the fire pit to such a degree that it doesn't create smoke when the hot air leaves the fire pit.
Despite this, it's not 100% smokeless and will create some smoke if:
You haven't emptied out the ash (this can restrict the airflow and cause smoldering)
You're using damp firewood (if you don't have access to dry firewood, consider using Duraflame logs)
You use too much wood when lighting the fire pit
You're using unseasoned and poor-quality firewood (hard and kiln-dried wood is great)
Your wood extends over the secondary burn holes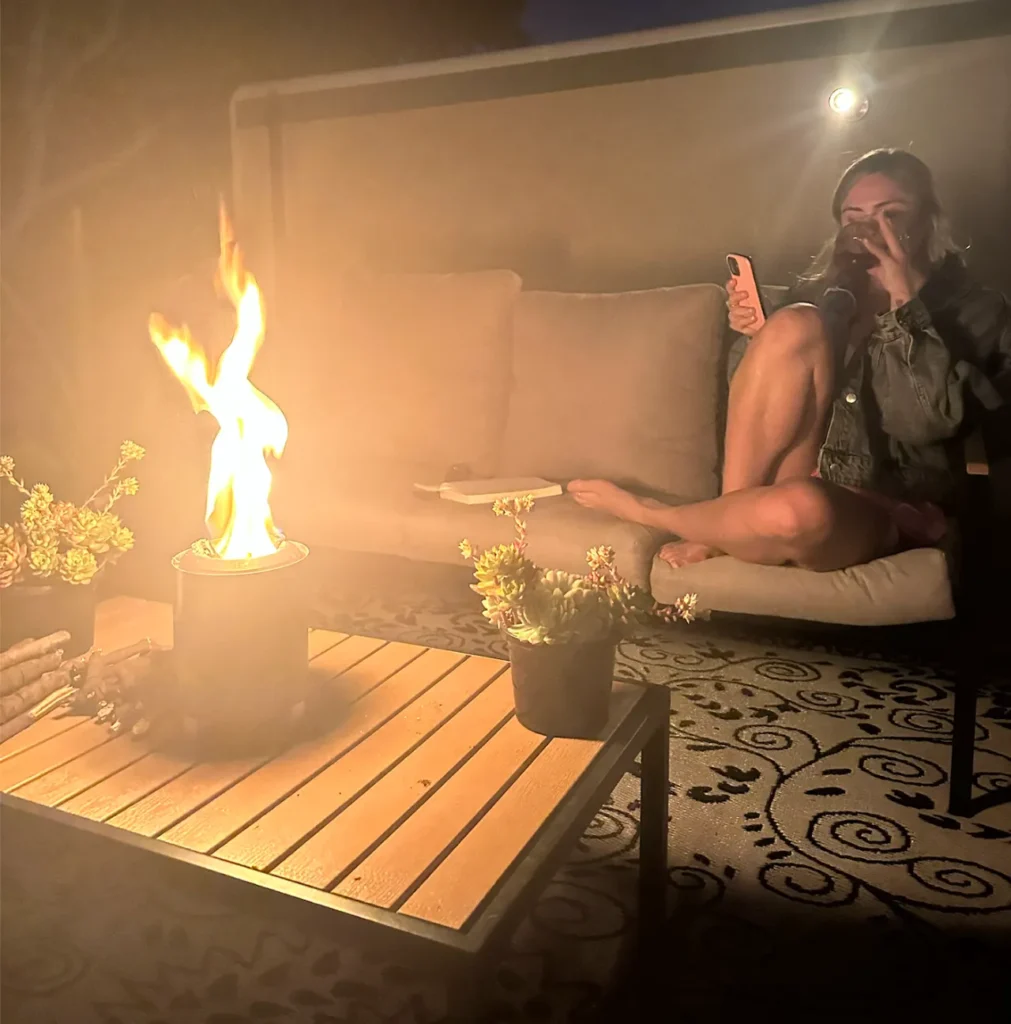 I personally own a Solo Stove Mesa which I absolutely love. But one of the downside of this small tabletop fire place is that it's so small it's almost impossible to get decent sized sticks small enough to fit inside the firepit whilst still getting a good fire going for a while.
This means the wood is regularly sticking out above the secondary burn holes and the fire produces smoke much like a normal fire would.
With the larger fire pits it's easier to avoid this issue but with the smaller ones it's harder. Maybe I should have gotten a Mesa XL instead of a Mesa.
This video from Solo Stove explains how to achieve an almost smokeless fire pit experience:
2. You Probably Need a Stand (Extra Cost)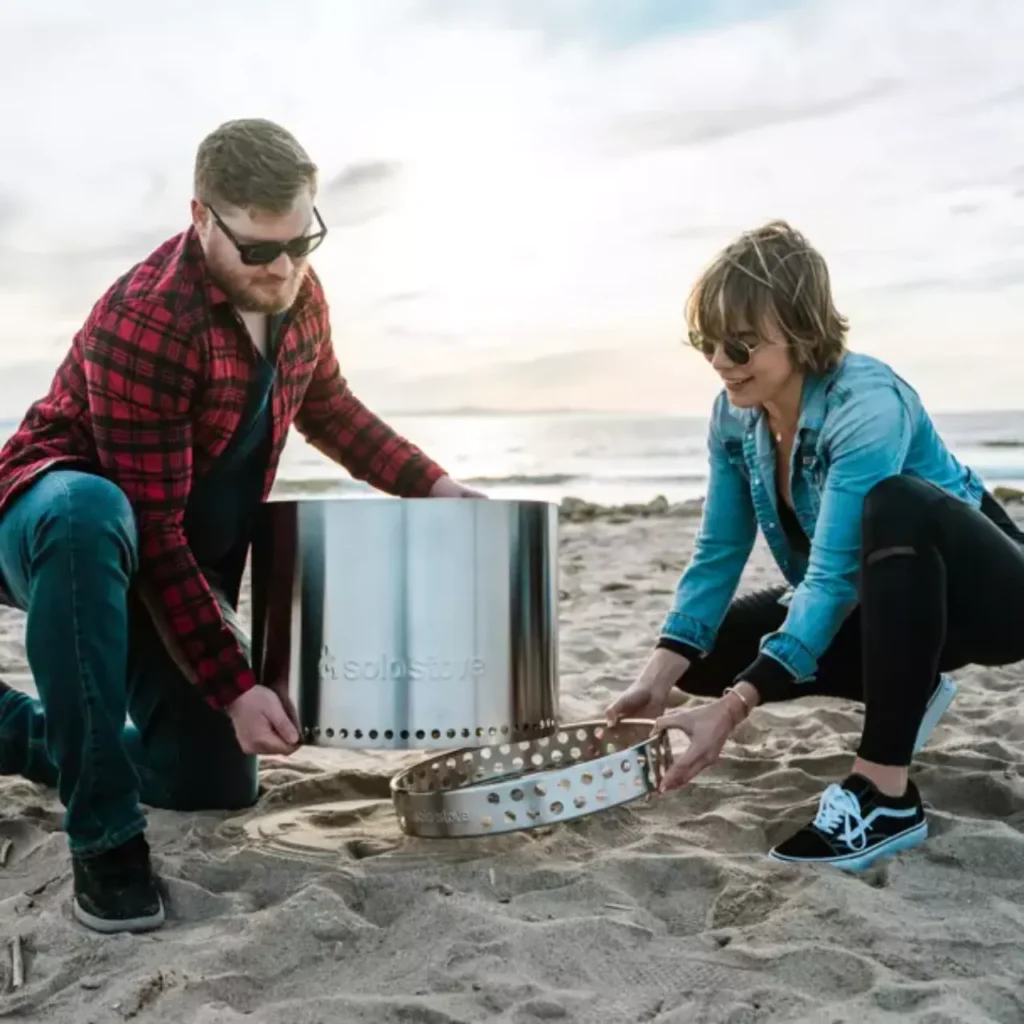 If you've considered buying a Solo Stove you've probably noticed the high price tag which isn't made better by the fact that the cheapest models don't come with a fire pit stand.
Here's how the prices compare if you buy your fire pit with and without the stand and if you buy the stand separately (as of September 2023):
| | | | |
| --- | --- | --- | --- |
| | Ranger 2.0 | Bonfire 2.0 | Yukon 2.0 |
| Price without stand | $199.00 | $259.99 | $439.99 |
| Price with stand | $264.99 | $344.99 | $489.99 |
| Price of stand (if bought separately) | $39.99 | $49.99 | $79.99 |
Strangely you seem to be much better buying the fire pit and stand separately. I don't know if Solo Stove have worked out they can get extra money from people by selling the package but it's seems a bit devious to me to do it this way.
Solo Stove Fire Pit Stand
Elevate your Solo Stove with a stand and allow your Bonfire to be used on more heat sensitive surfaces such as your wooden outdoor patio.
Brushed 304 stainless steel matches the look and design elements of the Solo Stove and is designed to fit into the grooves under your Solo Stove, allowing your fireplace to be less movable.
See Latest Price at Amazon
See Latest Price at Solo Stove
If you plan on using your fire pit for various things like camping, tailgating parties, in your backyard, etc. you'll probably need a stand as you'll be using it on different surfaces. 
According to Solo Stove you need a stand when using your fire pit on:
Wood
PVC
Composite
Grass
Sand
However, if you have a pavement, paver, dirt or concrete surface for your firepit and you don't plan on ever using it anywhere else, you won't need a stand.
3. It's Expensive (Cheaper Alternatives Are Available)
As mentioned, Solo Stove fire pits don't come cheap and if you're on a strict budget you might find them simply too expensive. That said, Solo Stoves are made to last, they're an excellent investment and you can expect yours to last for years.
Below you can see a price breakdown of the various fire pit models and if these prices are above your budget you could always wait for them to go on special on Black Friday and other flash sales. 
Alternatively, you could buy a used one or opt for a similar lesser-known brand fire pit that is cheaper such as: 
| Product Image | Product Name / Price | Primary Button / Secondary Button |
| --- | --- | --- |
| | | |
| | | |
| | | |
| | | |
12/01/2023 05:52 am GMT
4. Solo Stove Fire Pits Can Easily Become Discolored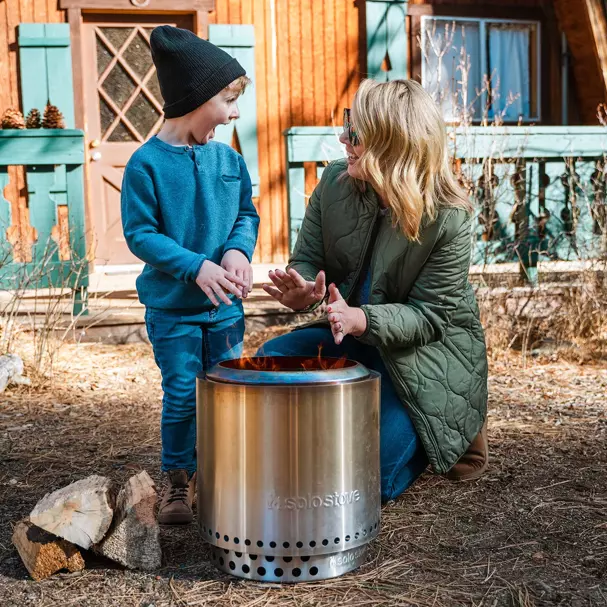 When I first got my Solo Stove fire pit I absolutely loved the shiny stainless steel design that gave it a sleek and smart look.
Unfortunately, after a bit of use and exposure to the elements the stainless steel outer wall can show signs of discoloration such as burn marks. The stainless steel will also lose its initial shine after a while.
You can get rid of marks by using a suitable cleaner (like Bar Keeper's Friend) but you'll need to polish your fire pit very often to maintain its shiny appearance.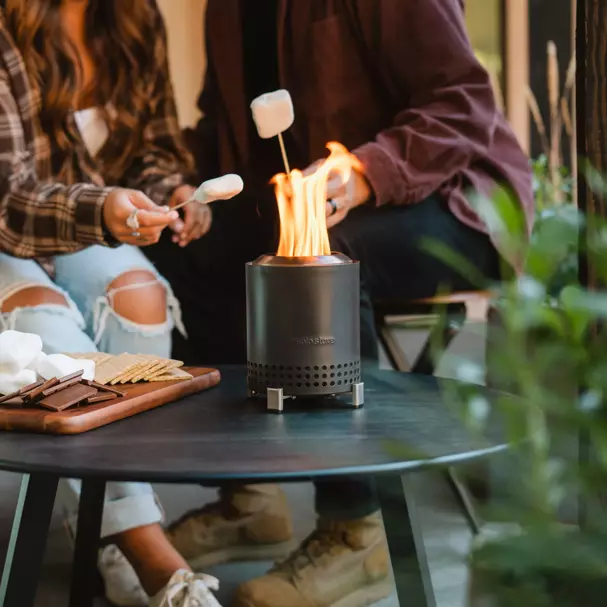 If this sounds like too much work (understandable) I would opt for a Solo Stove fire pit in a dark color like the attractive Water Color Model or Ash Color Model. These don't show up marks and dirt as much.   
5. It Needs To Be Protected When Not in Use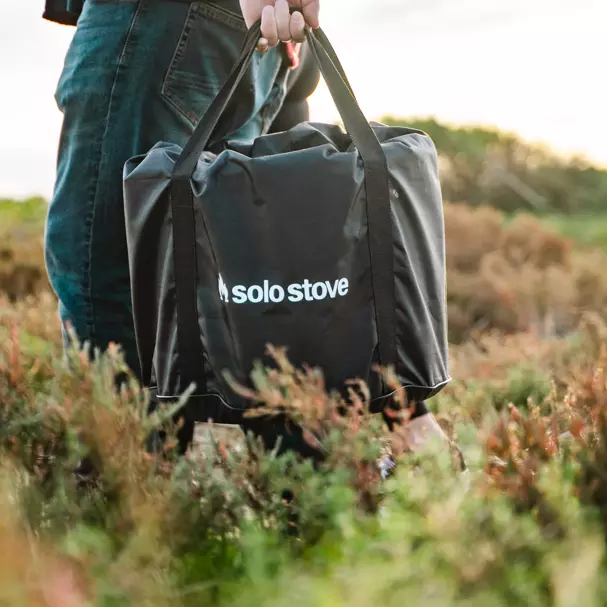 Solo Stove fire pits are made from durable 304 stainless steel which is quite rust-resistant. Still, if you leave your fire pit outside and unprotected permanently it will eventually develop small rust and water marks.
The Ranger 2.0 and Bonfire 2.0 are portable and can easily be carried into your garage or garden shed when you're finished using it.
However, the Yukon 2.0 weighs almost 42 lbs making it more difficult to move to a sheltered place.
Thankfully you can buy a protective cover for your fire pit if you have to leave it on your patio or balcony.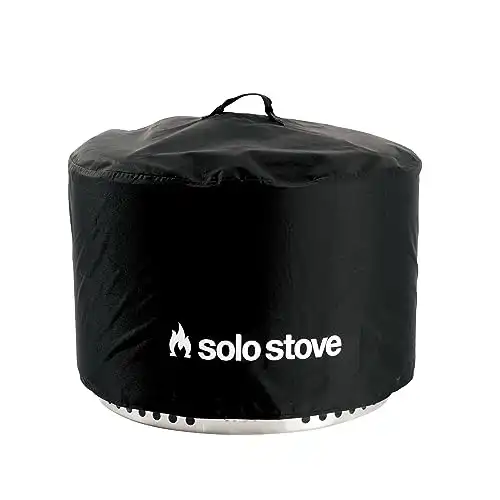 6. Solo Stove 1.0 Fire Pits Don't Have Removable Ash Pans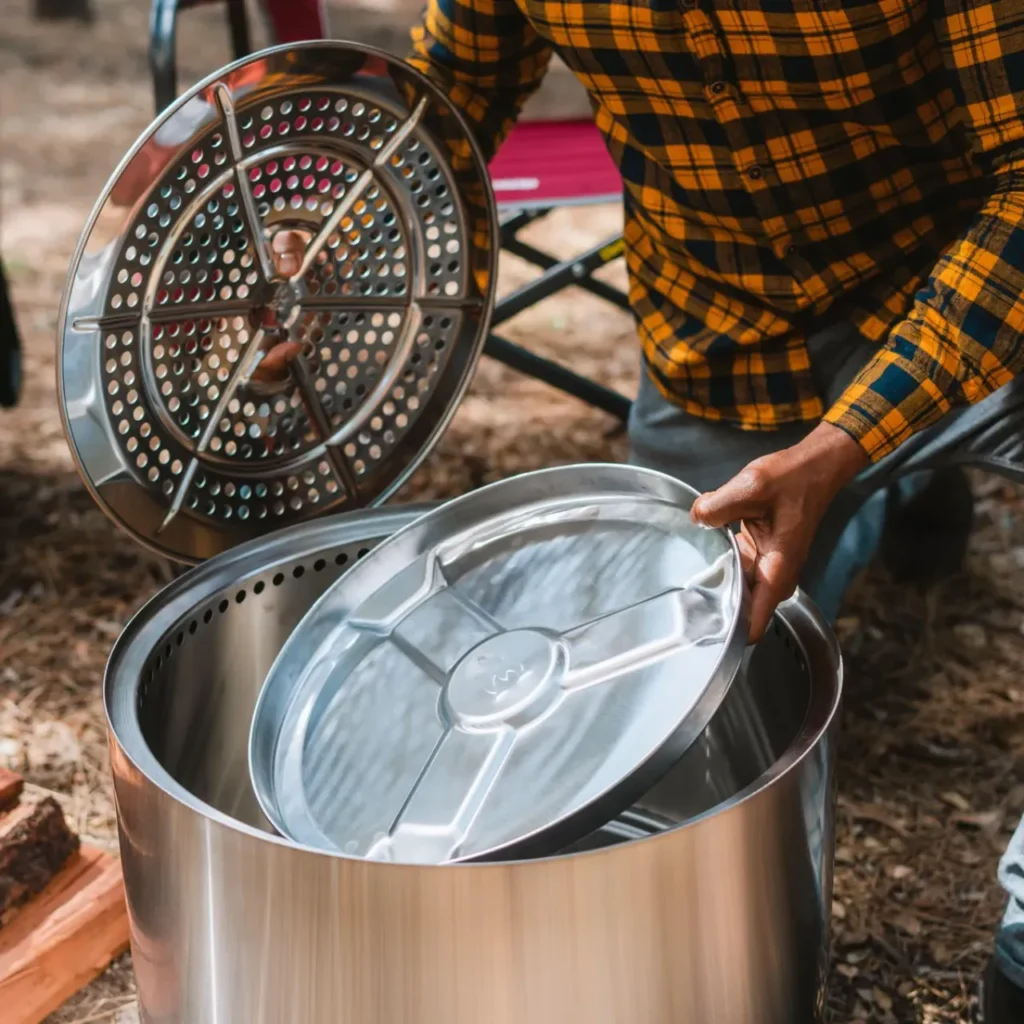 Solo Stove launched its 2.0 version of fire pits back in August 2022 and they differ from the 1.0 versions in that they all now have removable ash pans which make cleaning up much easier. 
With the 1.0 version you need to tip the whole fire pit over to clean out the ash, something I always hated doing. 
This is only a problem with the older versions which are no longer sold. But if you're buying a Mesa or Mesa XL these still don't have removable ash pans but they are small enough tipping them upside down to empty them is pretty easy.
7. Doesn't Produce As Much Outward Heat As Regular Fires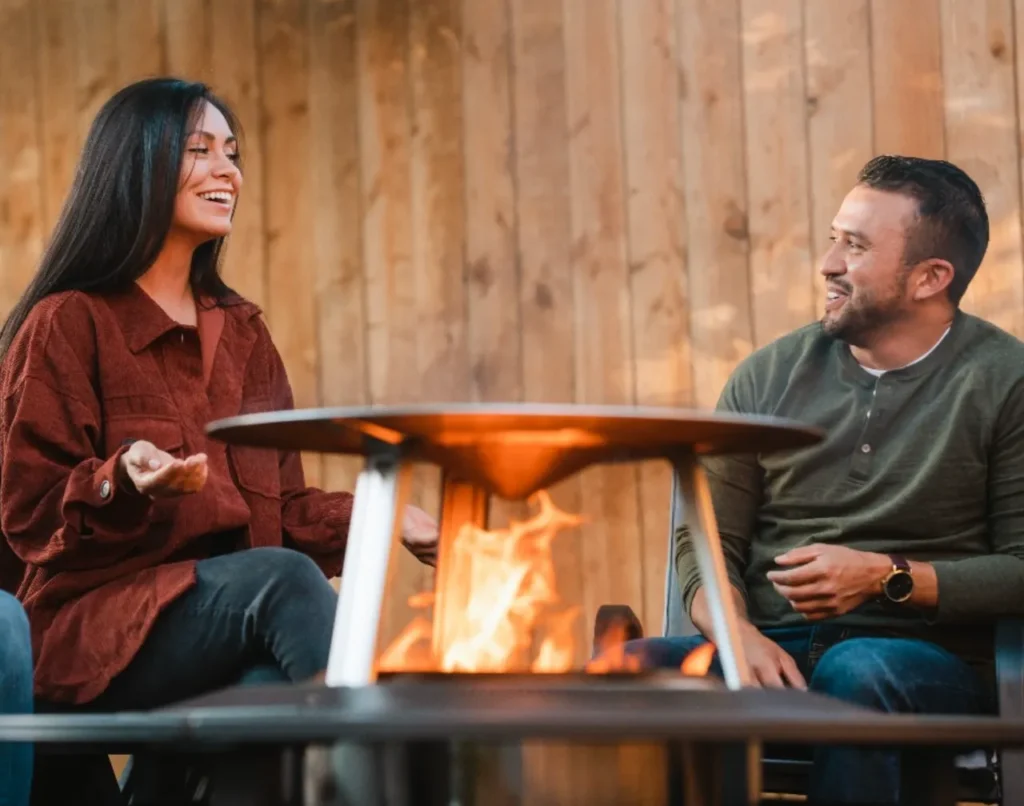 I find Solo Stoves are very effective on evenings when my family and I huddle closely around the fire pit. However, if there are more of you and you sit a little further away from the Solo Stove, you'll find that it doesn't produce as much heat as a regular campfire. 
Most of the heat from Solo Stoves goes upwards and so they don't keep you nearly as warm as a normal fire.
This can be annoying on cold evenings but you could always invest in a heat deflector which magnifies and spreads the heat very well.
On the flip side, these heat deflectors are quite expensive and just another accessory you need to carry around when camping.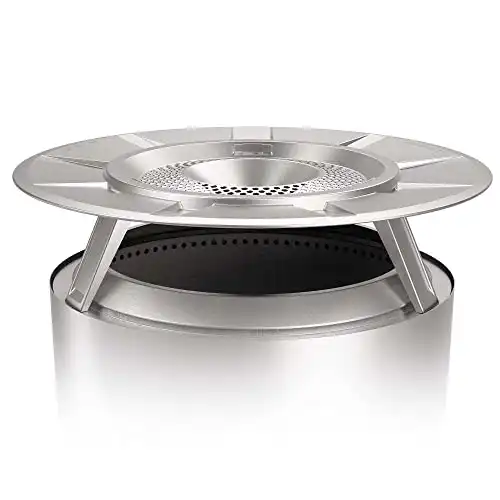 Solo Stove Heat Deflector with 3 Detachable Legs
This Heat Deflector magnifies your Solo Stove's heat radius to make room for extra company or outdoor comfort in every season. It captures and redirects the warmth to where you need it most.
Detachable legs latch and lock into place without extra tools or accessories so setting up is as simple as lighting the fire and it packs away thin for easy storage when traveling.
Buy Now at Amazon
8. Only Fits Smaller Sized Logs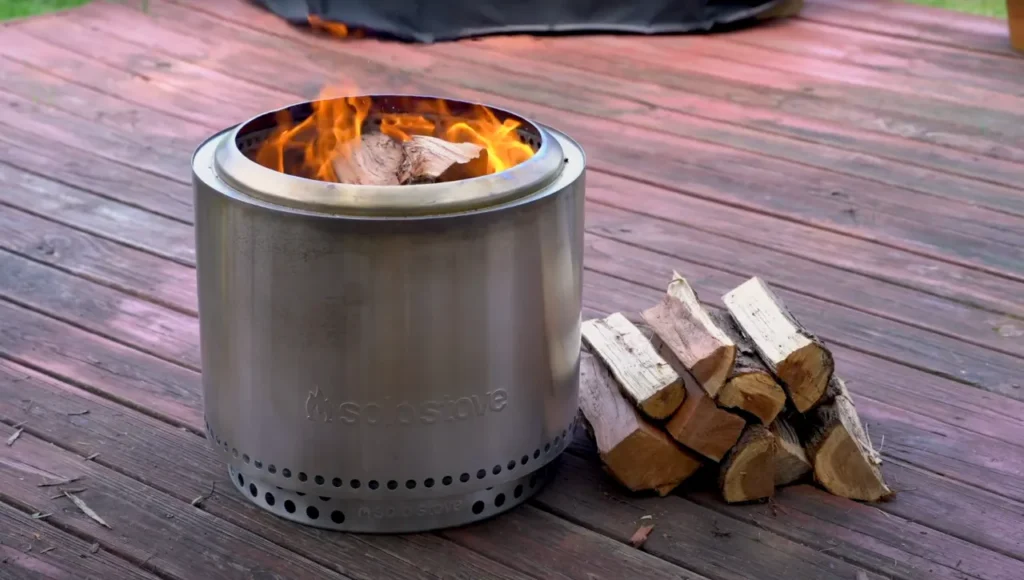 The smaller Solo Stoves (like the Ranger and Bonfire and especially the Mesa and Mesa XL) are incredibly convenient as they're lightweight and smallish. 
However, they only use smaller sized logs (the Ranger for example has a diameter of only 15 inches) which forces you to buy the smaller and scarcer logs or forces you to chop up regular size firewood.
Not something I like spend my time doing when camping. 
9. Burns Wood A Fair Bit Faster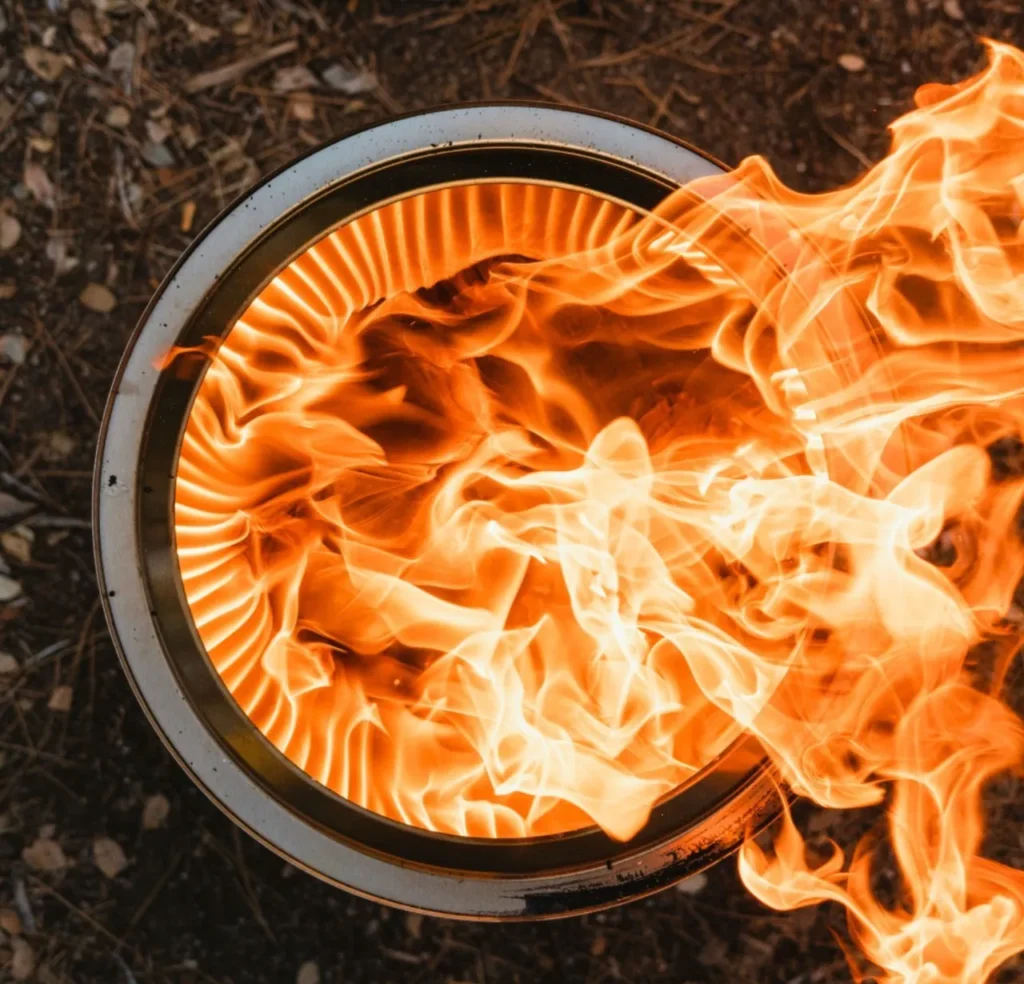 Solo Stoves use 360° Airflow Technology to produce smokeless fire pits and it's this same technology that results in secondary burn which makes the flames burn even larger, faster and hotter. 
The only real drawback I can see to this technology is that it burns through firewood a fair bit faster and will cost you more in the long run especially if you use your Solo Stove every weekend like me.
10. You Can't Put The Fire Out With Water
With all the basic fire pits I've owned, I've always been able to put out the flames with water when I'm done with it, making it pretty convenient.
However, Solo Stove recommends against pouring water in their fire pits to douse the flames as it can block the airflow holes and create a thick and sticky mess. 
Instead they recommend keeping a bucket of sand nearby if you need to put out the flames. Convenient if you're on the beach but not so much if you're in your backyard or at a tailgating party.
11. You Have To Let The Fire Burn Down
I find that my Solo Stove is great for long and relaxing evenings around the fire pit because I can just let the flames peter out and eventually die.
However, if you only want to use your fire pit for a few hours you'll need to pace how much wood you use and try to coincide the flames going out with when you're finished which is quite difficult to do.
Alternatively, you will need some sand to put the fire pit out.
12. You Can't Use Liquid Firestarters
The Solo Stove Ranger and Bonfire are great for camping and I find that they're easy to light – except when it's very windy or stormy. This is when I'd usually reach for my liquid firestarter as it gets the fire going nicely. 
Unfortunately, Solo Stove advises against using liquid firestarters because the flammable fumes it produces can accumulate in the burn chamber (between the outer and inner walls) and could cause a flame surge or explosion.
Thankfully, you can use firestarter logs in Solo Stoves but it's still not as convenient as using liquid firestarters. 
13. Accessories Are Great, But Expensive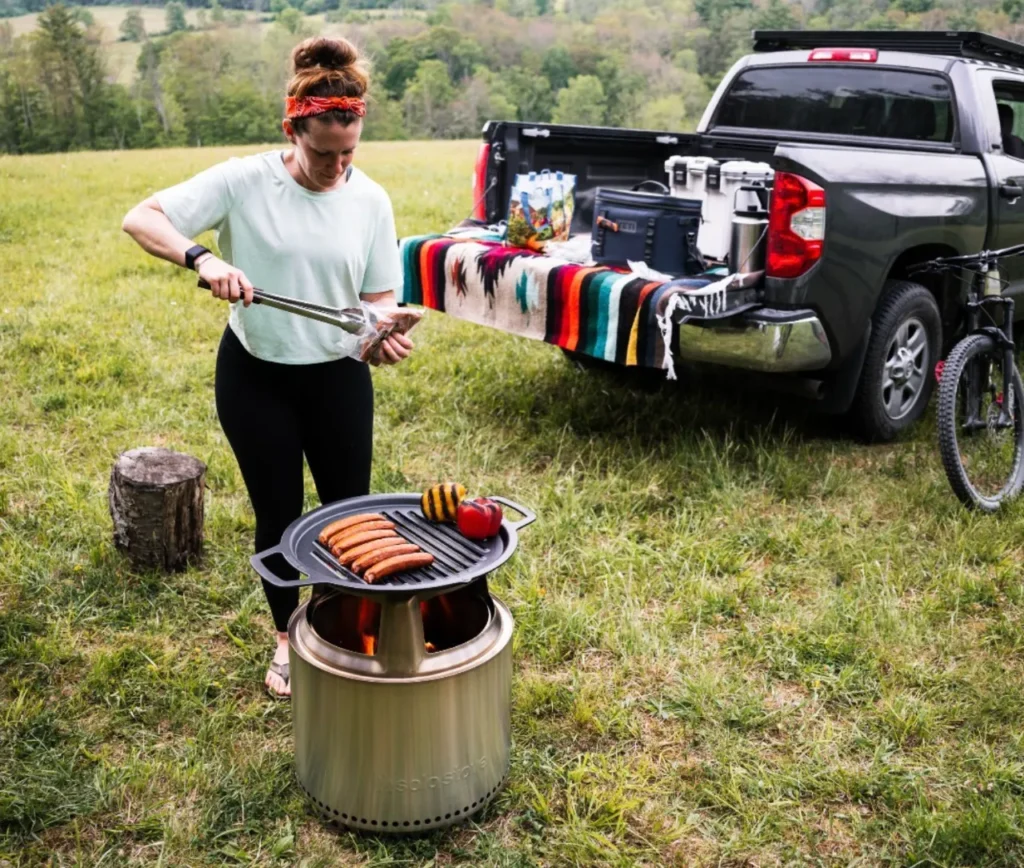 Just like Solo Stoves themselves are fantastic quality and last for ages, their accessories are great too.
You can buy a wide range of amazing accessories for your Solo Stove, including:
These don't come standard with your Solo Stove and while I find them really useful, they're quite expensive and the costs add up if you want lots of accessories.