For years Yeti has only had 1 wheeled cooler (the Yeti Tundra Haul) and only 1 version of the Yeti Roadie. Today that all changes with the introduction of 2 new wheeled coolers – the Yeti Roadie 48 and Yeti Roadie 60 wheeled coolers.
The Best Wheeled Yeti Cooler Ever
While Yeti coolers can hold ice for 3-5+ days one of the downsides has always been their weight. Heavy to carry when empty and extremely heavy to carry when full – even just moving the cooler from your car to campsite, picnic blanket or down to the beach has been extremely difficult.
The smaller Yeti Roadie was always a more portable cooler due to it's small size and shoulder strap.
These new Yeti Roadie coolers are too big to throw over your shoulder but with their wheels and periscope handle they are even easier to transport wherever you're going.
See the latest price of the Yeti Roadie 48 at Yeti.com
See the latest price of the Yeti Roadie 60 at Yeti.com
These new coolers feature some of the latest tech from Yeti:
Neverflat Wheels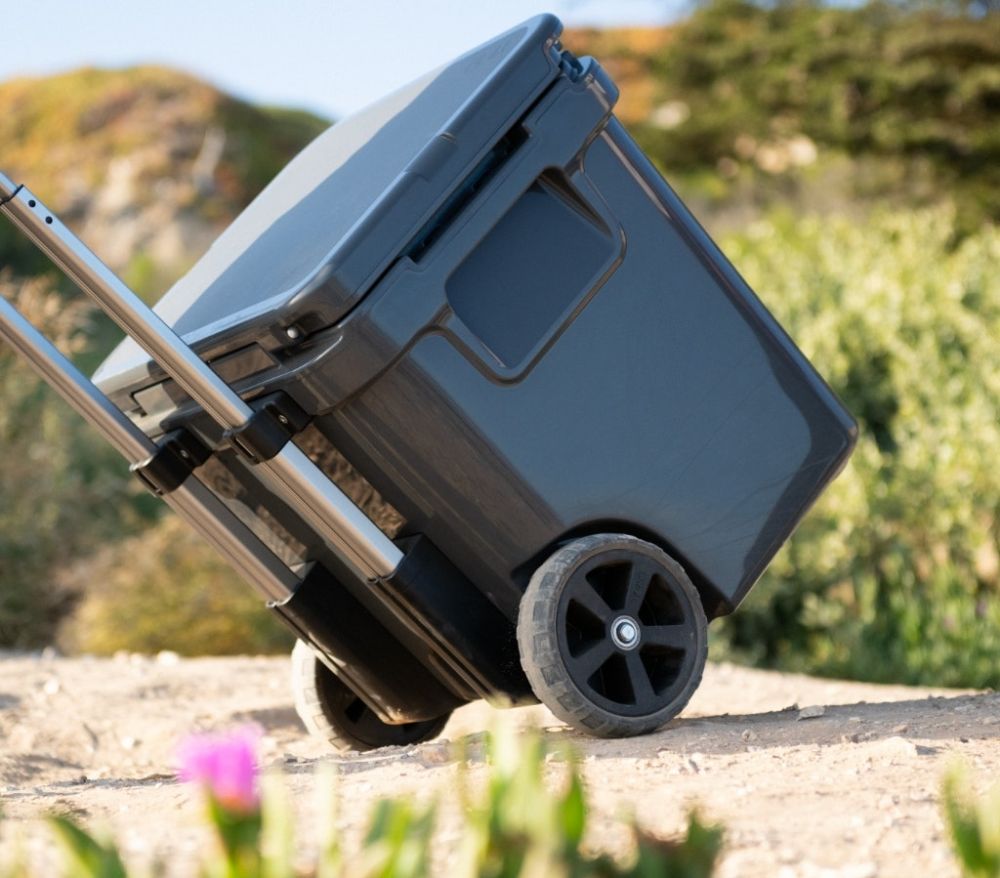 The wheels on the new Yeti Roadie coolers are made from a solid, single-piece tire which is both impact and puncture resistant.
You shouldn't have to worry about flat tires with these coolers and the wheels are big enough to roll over most terrain – however, they may struggle on soft sand.
Periscope Handle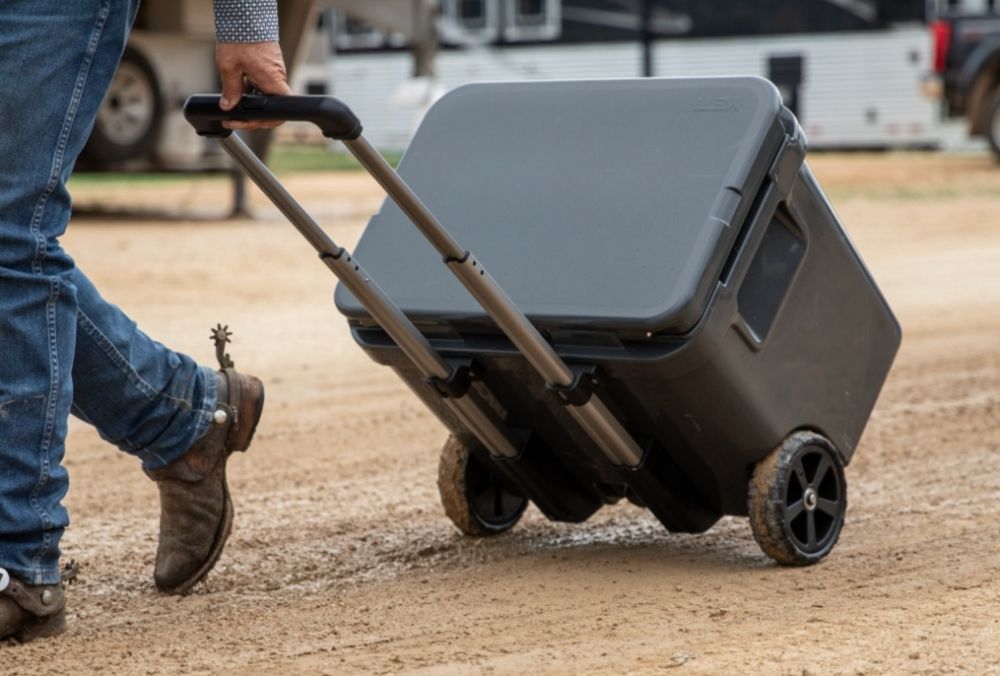 This is the first Yeti cooler to feature the periscope handle.
This handle is similar to what you'd find on a suitcase, only much MUCH more durable.
It pops up when you need it making for easy pulling and then slides away when you're not using it which is perfect for storing in the trunk of your car.
Wine Friendly Packing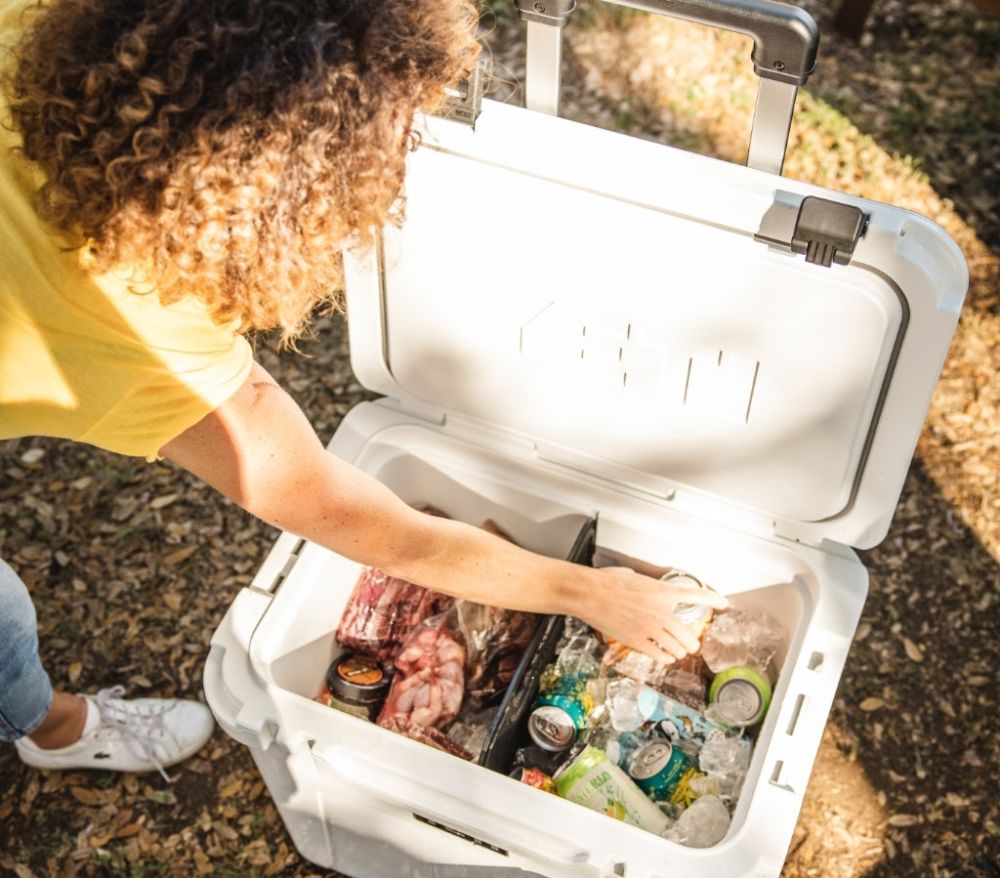 The new Roadie coolers are designed to be wine friendly. Being tall enough to fit a full sized wine bottle in it standing up and still being able to close the lid.
Accessories Available
The new Yeti Roadie wheeled coolers come with a clear Tritan basket that helps to keep dry food up and away from the moisture in the cooler.
It's one of the best ways to keep food dry in your cooler and I personally find these baskets better than the metal baskets in the Tundra lineup.
Say goodbye to soggy sandwiches.
You can also purchase dividers that double as a cutting board as well as cupholders to make your Yeti Roadie even more practical.
One Of The Priciest Coolers Yeti Offers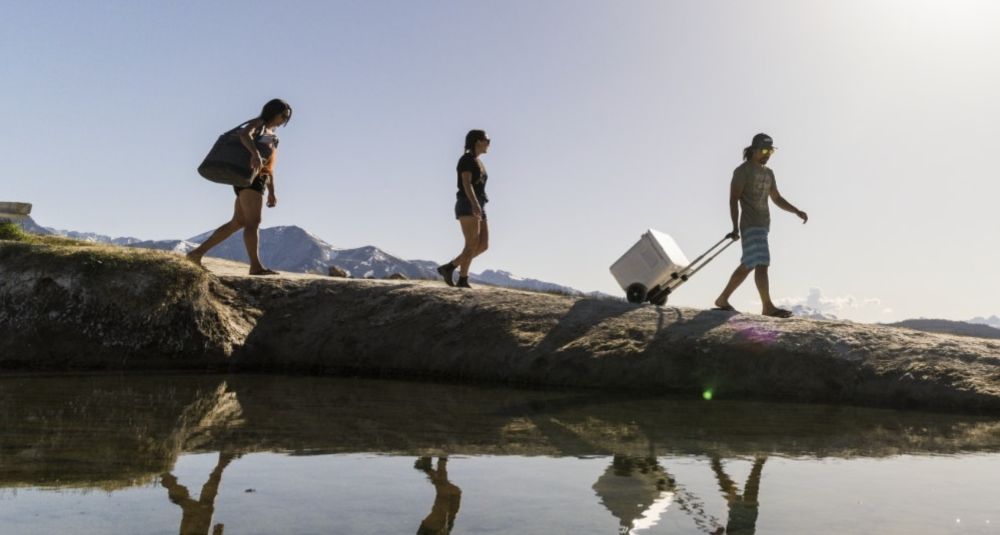 At launch the Roadie 48 retails at $450 on Yeti's website and the Roadie 60 retails at $500.
Compare this to the Tundra Haul which is currently selling for just $400 or the regular Yeti Tundra 45 which is selling for $325.
This makes the Roadie one of the priciest hard coolers based on cost per quart. However, for the convenience of portability I'm sure a lot of people are going to find this to be a worthy investment.
See the latest price of the Yeti Roadie 48 at Yeti.com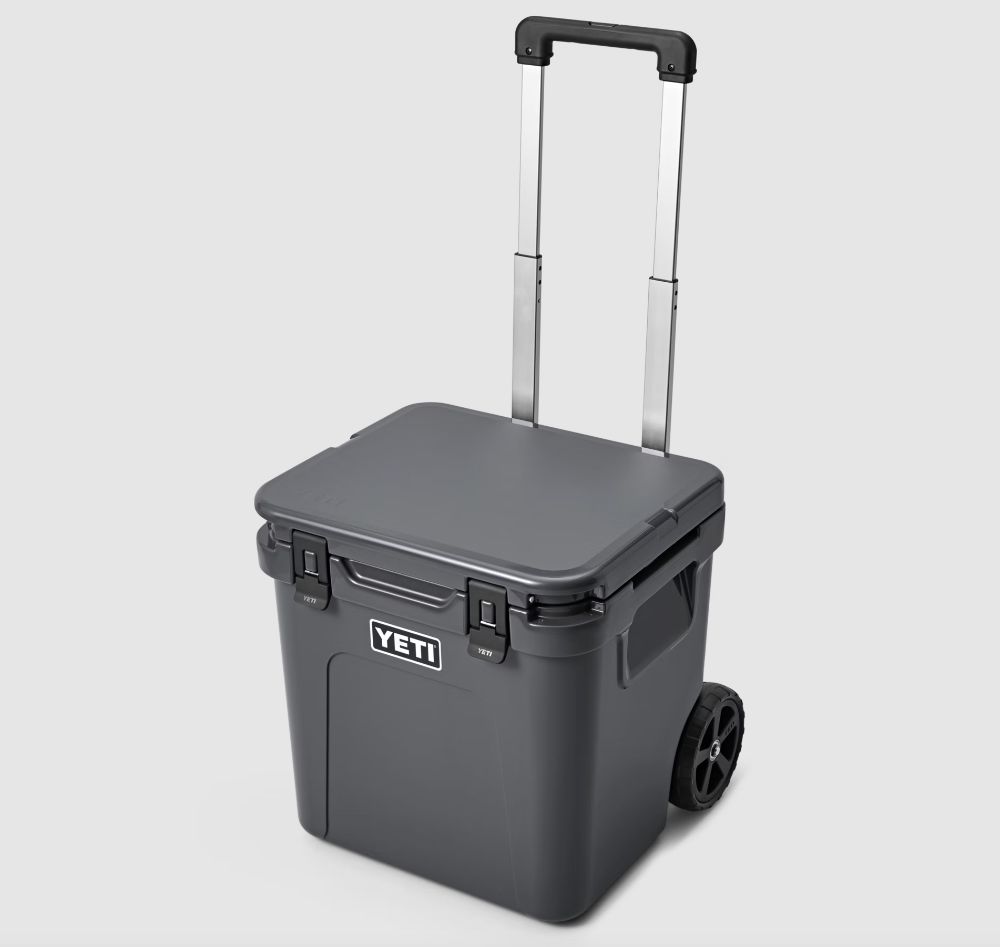 See the latest price of the Yeti Roadie 60 at Yeti.com