As an avid tea and coffee drinker, I'm pretty used to having to clean out my bottles regularly.
Having a self-cleaning bottle like the LARQ is great, but the "self-cleaning" aspect does not apply to the residues left behind by sticky drinks like coffee, tea, or juices.
Even if you only stick to water, it's generally a good idea to clean your bottle every couple weeks to make sure that it stays in good shape and doesn't smell.
If you're like me and can be lazy about cleaning out bottles, you may be tempted to just throw your LARQ bottle in the dishwasher for a no-hassle wash.
But is the LARQ bottle dishwasher safe? Will the dishwasher ruin your LARQ bottle?
The LARQ Bottle PureVis IS dishwasher safe, but the LARQ Cap is NOT dishwasher safe and should instead be hand-washed. While the bottle itself is designed to be able to withstand a dishwasher cycle, the electronic components of the cap cannot be put in the wash.
LARQ does not recommend putting anything other than water in their bottle, but if you do use it for sticky or sugary drinks you'll want to make sure to wash it soon afterward.
How Do You Know The LARQ Bottle Is Dishwasher Safe?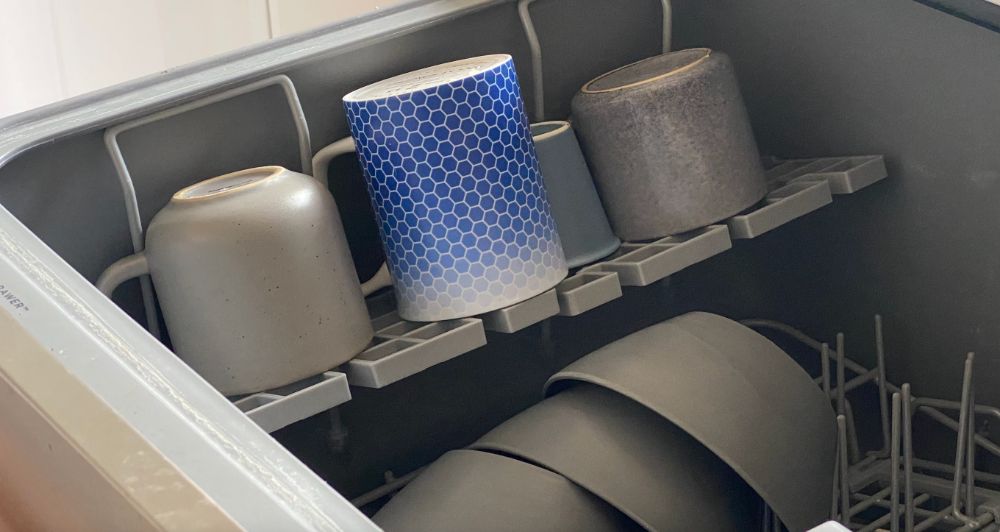 LARQ states on their FAQ:
The LARQ Bottle PureVis is dishwasher safe but the LARQ Cap is NOT dishwasher safe and should be hand-washed. Do not put any of our LARQ Bottles in the freezer or microwave.
They make it pretty clear that the cap should definitely not be put through a dishwasher cycle, but when it comes to the bottle, it can survive the rinse and high temperature.
I wouldn't necessarily take this as a suggestion though, and by reading other areas of the FAQ in regards to proper cleaning and care, it's clear that LARQ suggests hand-washing the bottle over running it in the dishwasher.
This is because sometimes the insulation in the bottle can be compromised due to the high heat experienced in dishwashers (unlikely but possible) but also because the exterior paint can fade or get ruined by the dishwasher. This is true for other bottles not just the LARQ (eg the S'Well bottle is not dishwasher safe).
The cap is not dishwasher safe due to the electronic components that are inside. Putting it in the dishwasher will put it at high risk of water ingress or other damages to the UV light which can cause your LARQ bottle to stop working.
What Happens If You Put The LARQ Cap In The Dishwasher?
LARQ clearly states that you should not put the cap in the dishwasher, and instead should hand wash it with soap and warm water.
There's really no telling how bad the damage could be after just one dishwasher cycle. It could actually get through the cycle just fine without issues, but it also could experience some damage.
The UV light could come out completely broken, or if you're lucky it could come out fine.
The reason it's so risky to throw the cap in the wash is due to it's electronic nature. The high temperature and extreme climate of a dishwasher could damage the rubber lining around the electronics or break the UV light. Water ingress in the electric components is also a possibility.
Water damage is a recurring issue for faulty LARQ bottles, so it's very important to keep the lid out of the wash and instead opt for a gentler cleaning. 
If you washed your cap by accident and now see a purple or red light, read here to learn what it means.
How Should I Clean My LARQ Bottle and Cap?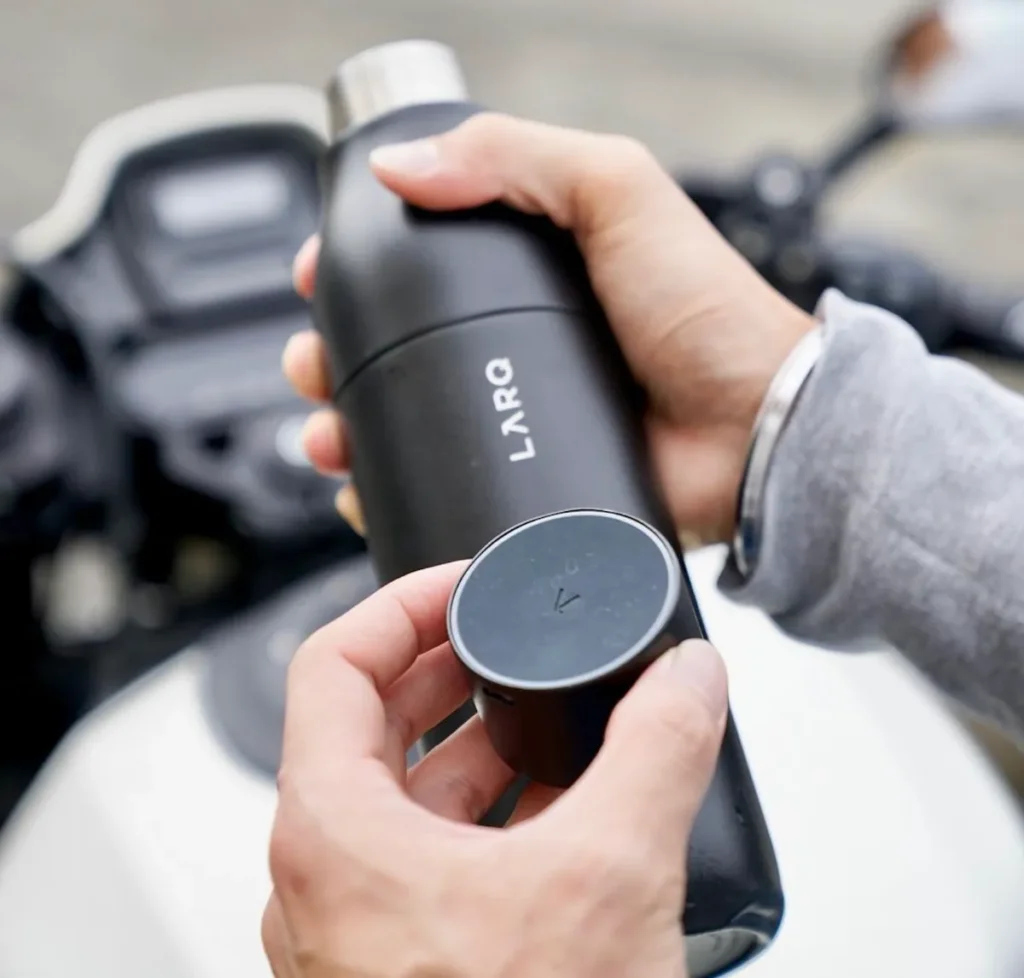 The LARQ bottle itself can be put in the dishwasher. It's material is BPA-free and durable enough to withstand the conditions.
The cap however should be hand washed. Here are LARQ's official instructions from their FAQ:
Give your bottle and the cap a warm soapy rinse once in a while to get rid of any build-up around the mouth area (primarily from lip balms, lipstick, oils, and food residue).
But honestly regular cleaning is needed if you want to stop your bottle from smelling over time. Check out my article on how to effectively clean narrow mouth bottles.
As far as the frequency of washes, LARQ explains:
Yes, your LARQ Bottle PureVis is self-cleaning so it doesn't require daily cleanings which are recommended for ordinary water bottles. As long as you're using your LARQ Bottle PureVis for water, you don't have to give your LARQ Bottle PureVis and Cap (don't worry–it's waterproof!) a proper washing for at least 3-4 weeks. Just hand wash with warm soapy water every so often.
Having anything other than water in the LARQ bottle could lead to long term staining or odors, so it's important to clean the bottle right after. Here's what LARQ has to say:
We don't recommend using the LARQ Bottle PureVis for coffee, tea, milk, and sugary drinks, which are known to stain, and can reduce the efficacy of the PureVis™ UV-C LED technology by preventing the light from bouncing off the electropolished walls of the bottle. If you do choose to use coffee, tea, or sugary drinks with your LARQ Bottle PureVis, use a bottle brush to scrub with warm soapy water to remove staining promptly after each use. This will ensure that your bottle is working at optimum efficiency to keep your bottle and water fresh.
Personally, given 3-4 week battery life of the LARQ I think it'd probably be easiest to just give the bottle a good clean every time the cap needs to charge.
But as long as you're cleaning it every couple weeks or after drinking any sticky beverages, your bottle should be fine.
Read here if you want to learn more about how to properly use and take care of your LARQ bottle.