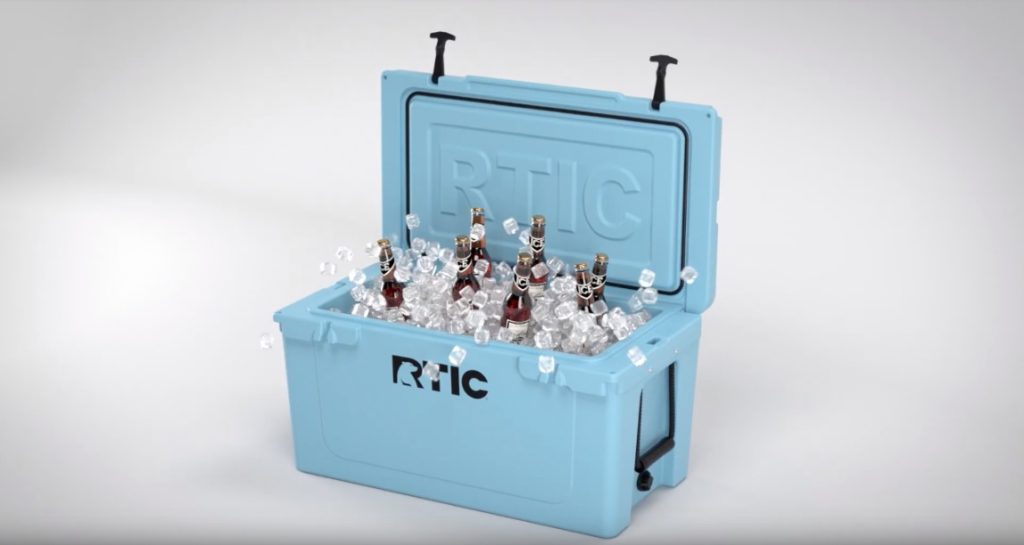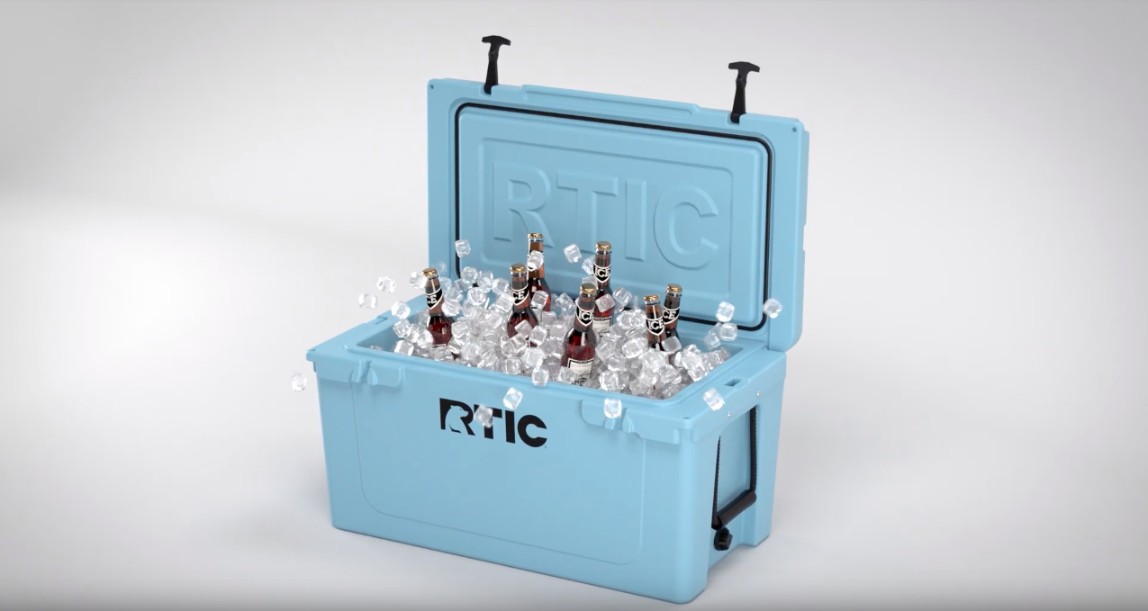 YETI and RTIC Coolers are extremely similar, but are they made by the same company?
YETI and RTIC Coolers are not made by the same company, nor are they made in the same factories. YETI Tundra Hard-Sided Coolers are made in the Philippines as well as the US, with their soft sided coolers being made in China and RTIC Coolers are made in China. They have slightly different designs and YETI successfully sued RTIC Coolers in 2017 for patent and trademark infringement.
The coolers have slightly different designs, the most notable of which is that RTIC coolers are larger than Yeti for the same model number. An RTIC 45 has a capacity of 45-Quart while a Yeti 45 has a capacity of just 37.6-Quart.
Yeti launched in 2006 by Ryan and Roy Seiders in Austin, Texas and then sold a majority ownership stake to Cortec Group in 2012. RTIC Coolers wasn't started until 2015 by John and Jim Jacobsen in Cypress, Texas.
Before starting RTIC John and Jim sold moving boxes as well as a mattress in a box. They then started RTIC coolers in order to offer a product similar to Yeti but for a fraction of the price to consumers.
They organised manufacturing themselves in China (whereas Yeti coolers are made primarily in the Philippines) and then started selling their coolers direct to customers through their website or through amazon.
RTIC 20-Quart Cooler:
RTIC 45-Quart Cooler:
RTIC 65-Quart Cooler:
Yeti Roadie 20:
Yeti Tundra 45:
Yeti Tundra 65:
Why do people think YETI and RTIC are the same company?
It is common practice in a lot of industries to offer the exact same product under 2 different brand names. A company will have a "premium brand" where they sell their product for a higher price and then a "cheap brand" where they sell to customers who can't afford or don't want to buy the higher priced item.
This allows companies to take advantage of the economies of scale and lower the cost of production per item thus making more money. It also allows them to sell to two different types of consumers, both the consumer who wants a premium brand as well as the more money-conscious consumer, thus increasing revenues.
However, RTIC directly competes and takes sales from the more expensive Yeti. This doesn't make sense for a company to do as margins and profits are greater on higher priced items. Taking sales away from high priced items means a company would make less money.
So no, YETI and RTIC are not made by the same company and they are not exactly the same. They are made by 2 different companies and manufactured in different warehouses in different countries and sold through different distribution channels and owned by different owners.
They just look and perform extremely similar.
Who is the owner of RTIC?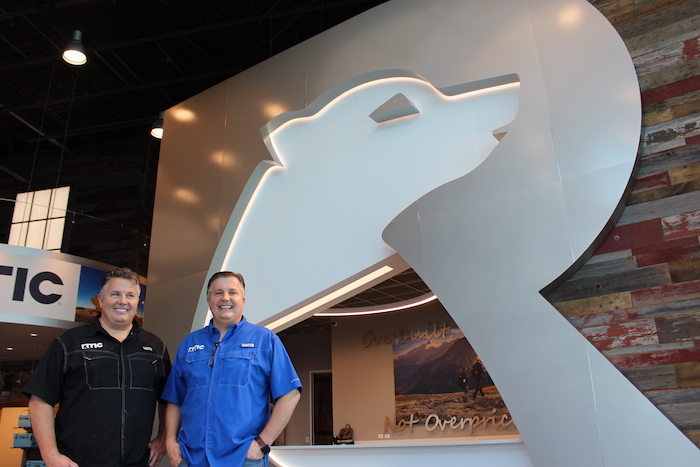 RTIC is owned and operated by twin brothers John and Jim Jacobsen. They started the company in 2015 in Cypress, Texas and continue to operate it to this day.
Where is RTIC located?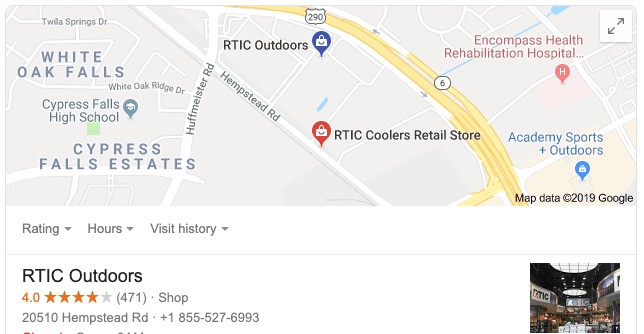 RTIC coolers is located in Cypress, Texas – 20510 Hempstead Highway to be exact. This is where their "RTIC Outdoors" retail store is located as well as where their head office is. Their phone number is 1 (855) 527-6993.
They have 5 different fulfilment warehouse locations around the US.
Fresno, California
Houston, Texas
Chicago, Illinois
Atlanta, Georgia
Harrisburg, Pennsylvania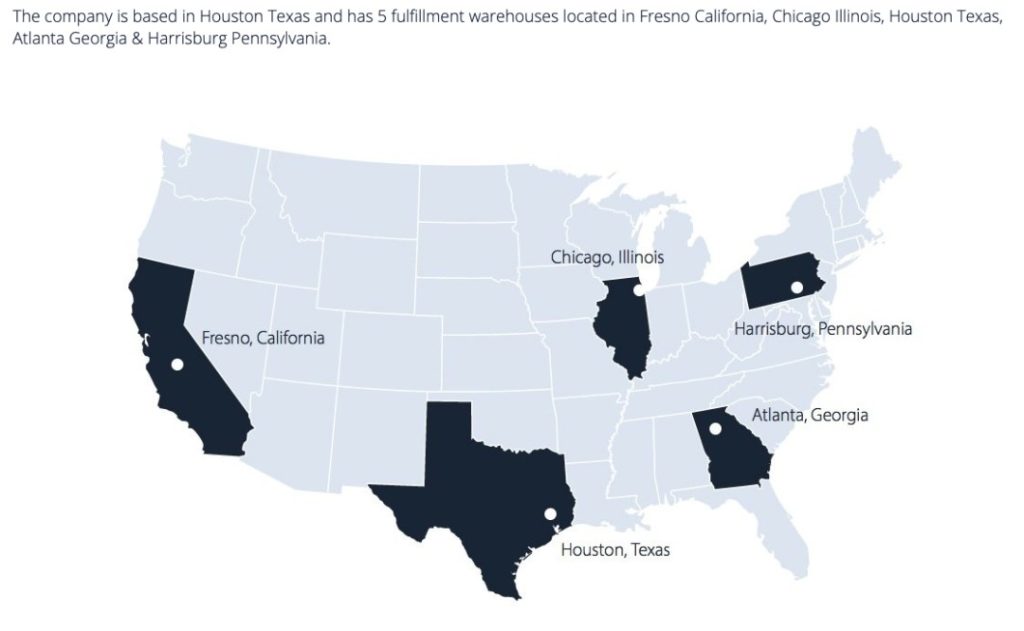 They are a direct to consumer retailer so their products are not sold in any stores other than their own store in Texas. You can however by their coolers through their website or through Amazon.
Is RTIC publicly traded?
RTIC Outdoors (previously called RTIC Coolers) is a private owned company and is not publicly traded, nor does it appear they have any immediate plans to list their company on the US stock exchange.
It is owned by 2 brothers John and Jim who started the company in 2015. Their current plans involve expanding the brand outside of coolers and tumblers into a wider array of outdoor equipment, including barbecue grills, tents and lanterns.
According to this interview they are also planning on opening a whopping 20 RTIC Outdoor stores around the country in the near future. They said they are likely to focus on the big cities like Orlando, Atlanta, LA, Chicago etc and that from thought to completion and opening of a new store can take as little as 6 months.
So in the near future RTIC Outdoors and RTIC coolers may be located all over the country.
Their goal is to be a billion dollar (yup…billion with a B) direct-to-consumer brand potentially within the next 5 years. It's going to be an exciting thing to watch.
Yeti Coolers on the other hand do have plans to go public in the near future.
Where can you buy RTIC Coolers?
RTIC Coolers are a direct-to-consumer brand, which means they are sold through retail stores. You can buy RTIC coolers online through their website or through Amazon, or you can buy them in one of the RTIC Outdoors retail stores.
You can buy RTIC Coolers directly through their main website. You can occasionally get the coolers on sale and shipping for the coolers is completely free.
Amazon is arguably the easiest way to buy your RTIC Coolers. Amazon can sometimes have cheaper prices than RTIC's website so it's worth having a look and shipping is also free.
Amazon also offers a slightly wider range of colors and the shopping experience is just simple, especially if you are subscribed to Amazon Prime.
RTIC Outdoors Retail Store
RTIC are starting to roll out retail stores across the nation. As I write this there is one store open in Cypress, Texas – 20510 Hempstead Highway to be precise.
But RTIC have plans to open at least 20 stores in the near future in the major cities across the US. So look for stores popping up in places like Atlanta, Orlando, Chicago etc in the near future.