I use my Yeti cooler almost every weekend and during camping trips and I've had my Yeti cooler going on 7 years now.
Since I store food and drinks in it, and given my kids love to eat the ice directly out of it, I think it's only natural to worry about whether or not the plastic is safe. 
As a reputable brand, Yeti is transparent about the plastic composition of its coolers, giving the consumer peace of mind.
The plastics in Yeti coolers are safe because they consist of polyethylene and polyurethane, which are all BPA free. Plastics with BPA (bisphenol-A) can leach potentially harmful substances into your food, drink and skin and cause numerous health issues, but the plastics in Yeti coolers are proven to be safe for food storage.
If you want to invest in a Yeti cooler, it's a good idea to do your homework to check if the plastics it's made of are safe for you and your family.
Why Are the Plastics in Yeti Coolers Safe?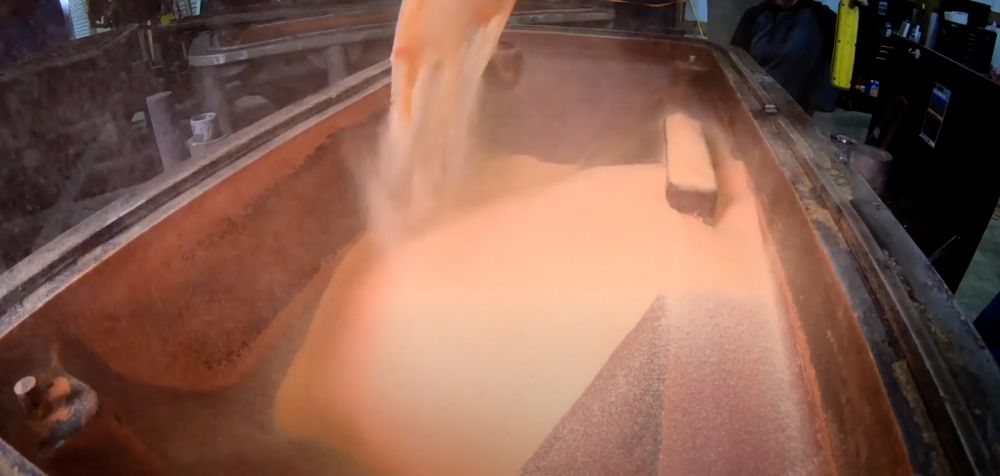 The plastic used in Yeti coolers (polyethylene/polyurethane) is safe and is commonly used in a variety of products. It doesn't contain BPA or BPA which can leach into your food/drink and polyurethane is resistant to aromatic hydrocarbons. The polyethylene composition is food grade and the polyurethane they contain complies with FDA and NSA food storage standards. 
Yeti coolers are made of roto-molded polyethylene plastic exteriors and polyurethane foam on the inner surface. The roto-molding gives it a uniform thickness throughout and incredible durability so you won't get tiny pieces of plastic breaking off and landing in or on your food.   
All Yeti's coolers are BPA-free because polyethylene doesn't contain BPA, which can potentially cause neurological and hormonal issues, type 2 diabetes, heart problems and more if they leach into your food, drinks or skin.  
According to Yeti's official website, their coolers are made of food-grade polyethylene, which also happens to be UV resistant. I can attest to this as I've left my Yeti cooler outside in the sun for years and it hasn't seem to degrade at all like my other coolers have.
Polyurethane is also resistant to aromatic hydrocarbons, meaning it won't absorb food flavors and cause stains or odors in your cooler. In fact Yeti coolers are quite difficult to stain and even my white Yeti cooler is resistant to stains.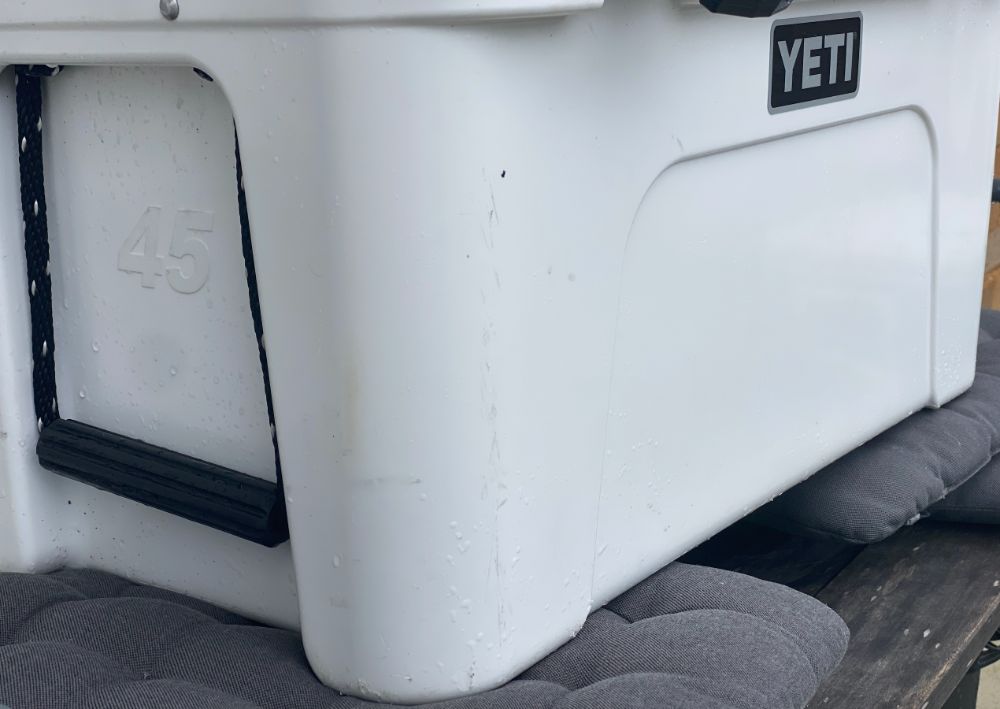 It also complies with NSF and FDA food storage and processing standards. 
Yeti coolers also have a freezer quality gasket around the edge where it comes into contact with the lid. This ensures that no cold air escapes.
Because Yeti coolers have a whopping 3 inches of foam insulation, a freezer-quality gasket and highly durable inner and outer walls, they keep food and drinks cold for much longer, making the plastic safer from a food storage perspective.
This means that if you're camping in a hot area for a few days, there's a much lower chance of your food going off and making you sick.
For more info on how durable and great quality Yeti coolers are, check out this video:
If Yeti Cooler Plastic Is Safe, Why Were They Recalled?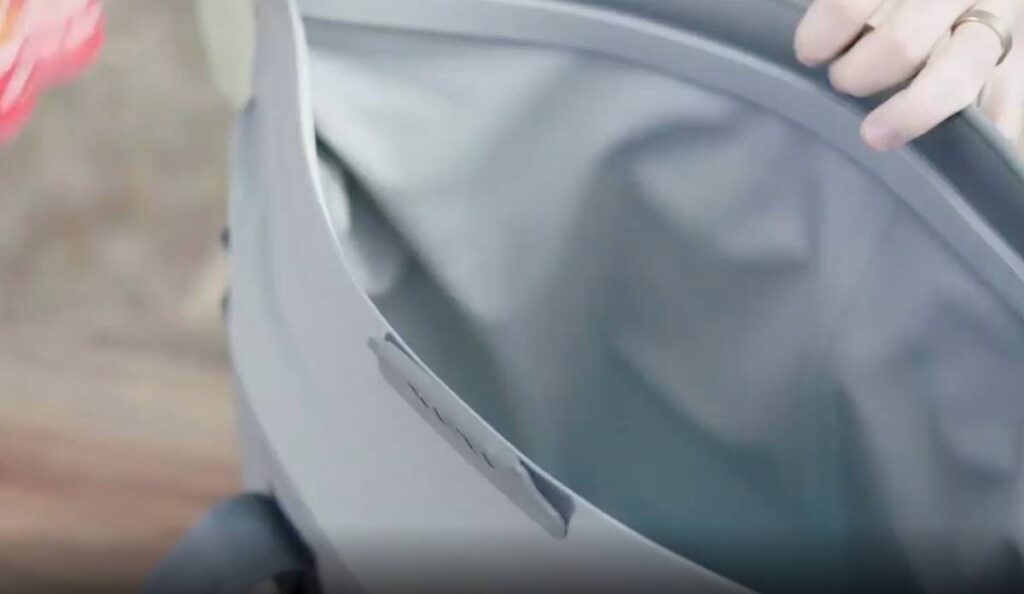 Yeti coolers were recalled by the US Consumer Product Safety Commision in March 2023 due to a magnetic closure failure in 1.9 million coolers. This had nothing to do with the plastic itself and the recall was because a loose magnetic latch can potentially cause injury if the magnets were to be digested.
This recall was only related to their soft coolers and not their hard coolers.
The fact that Yeti detected this problem early on and quickly offered a full refund for the affected coolers speaks to the brand's reputation for quality, and makes this expensive cooler worth the cost.