Established in 2010, S'Well water bottles have become extremely popular because their bottles are not only keep water cold for hours but they are also a sleek fashion accessory that women (and men) seem to really love.
Their range of BPA-free stainless-steel fashionable bottles come in a wide variety of stunning colors and patterns and a wide variety of sizes and shapes.  
But where are S'Well bottles made? Is S'Well a local company and do they make their bottles locally in the USA, or are S'well bottles made overseas? 
S'Well bottles are made in China, while the S'Well headquarters are based in Manhattan, New York City. The design process happens in Manhattan, and the manufacturing happens in China.
On their website, under the general help section, S'Well states: 
"Our bottles and beverage containers are thoughtfully designed in New York City and responsibly made in China."
During an interview with The Industry, a fashion news company, the founder of S'Well, Sarah Kauss, said during an interview "S'well products are designed at our HQ in New York City and responsibly made in China." 
On the internet, customers have posted photos of the Made in China labels that come with the bottles.
So while S'Well has been very vocal about where their products are made, finding out where exactly in China their factory is based has been an impossible task to date.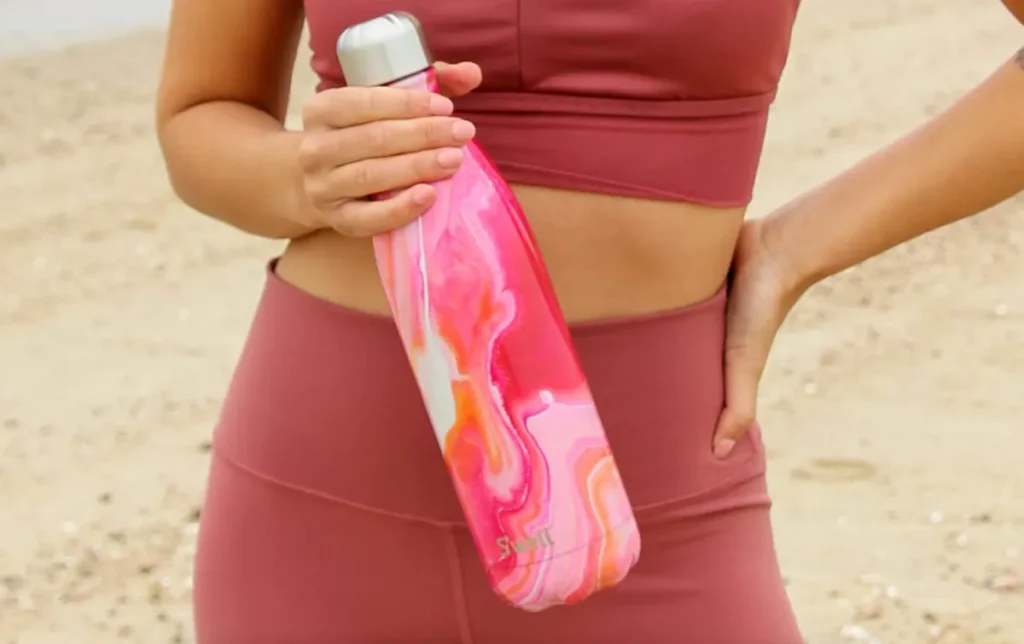 In March 2022, Kuas sold S'Well to Lifetime Brands, a global provider of homeware, but before they partnered with Anvyl, a production management company. 
Their partnership with Anyvl was to improve quality and supply chain within their impressive 70-step manufacturing process.
In January 2021, S'Well announced a partnership with Zing Manufacturing (in Tempe, AZ) to be the exclusive supplier of S'well drinkware in the promotional products industry. I not sure if this just applies to companies getting their bottles engraved or printed with their own logos or if this also applies to the consumer sector.
This still provides no insight into exactly what company manufacturers S'Well bottles in China.
However, on supplier sites like Made-In-China I found a variety of companies offering S'Well branded bottles at wholesale prices. Whether or not these are legitimate S'Well bottles I cannot be sure.
Who Designed The S'Well Bottles?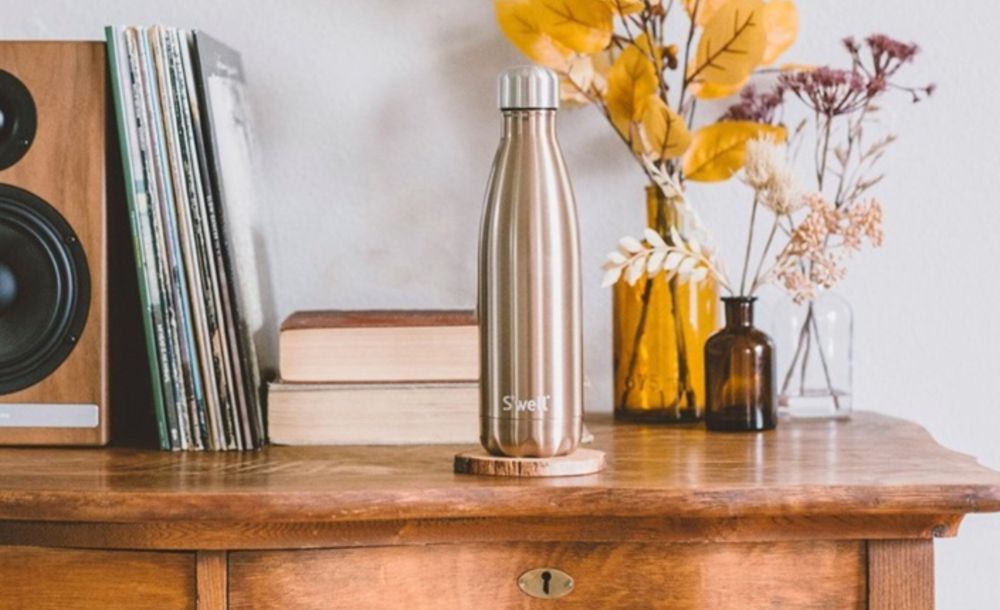 The design of these swanky stainless-steel water bottles was the brain-child of founder Sarah Kauss. 
The idea and design were thought up when Kauss had taken a sip of warm water from the reusable bottle that she always carried around.
Kauss wanted a bottle that looked beautiful and kept the water cold, which would, in turn, encourage people to drink more water. See my guide on how many S'Well bottles you should drink a day.  
The first S'Well bottle that she had designed, all by herself, was a simple 17-ounce water bottle made from triple-layer insulation and coated in a glossy blue.
Her design was clearly a hit as the company grew extensively thanks to the modern, sleek water bottle that doubles up as a fashion accessory.
The original designs were done by Kauss and a Pantone book. S'Well has also collaborated a lot with other brands for unique and interesting prints. Like Liberty London Prints, Starbucks, and Target.
But the original S'Well bottle was designed by Kauss.
Check out this article to learn if S'well bottles are worth it compared to other big brands like Yeti. 
Is S'Well a Public Company?
S'Well is a private company that was founded and funded 100% by the founder Sarah Kauss. In 2010 Kauss invested $30,000 of her own savings into starting the business.
S'Well did not receive any public funding, according to Inc.com. 
However, it was only in 2011 that the company became a massive success. S'Well bottles were featured in O, The Opera Magazine, and that exposure had them partnering with larger brands.
I'm sure with the recent sale to Lifetime Brands, S'Well will continue to grow in size and value.