I love my Hydro Flask bottles and the standard lid has a 2-3 finger carry strap that makes it easy to carry the bottle around. However, other Hydro Flasks lids lose this handle making it harder to carry.
Having a side handle on your Hydro Flask makes it easier to carry, more convenient to drink from (especially with the bigger sizes) and means you're less likely to drop your Hydro Flask.
This is perfect if you're going running with your Hydro Flask, are wearing gloves where grip is difficult or you just want more security holding your water bottle.
Also some of the Hydro Flask side handles double as covers and protectors for your bottle so it won't get damaged even if you drop it.
So what about the best Hydro Flask side handles and where do you get them from?
Hydro Flask themselves don't sell any side handles for their bottles so you'll need to purchase one from a different supplier. Luckily there are a few who make them specifically to fit the different sizes of Hydro Flask water bottles.
1. REUZBL Bottle Cover With Side Handle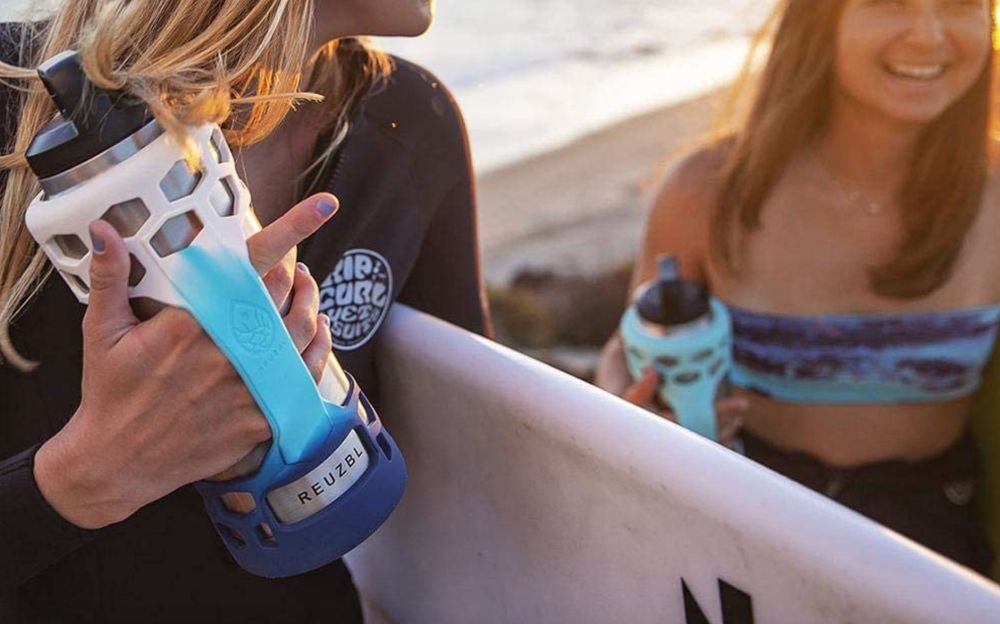 REUZBL make a variety of bottle bumpers, cover and boots to protect your Hydro Flask bottles but this bottle bumper also comes with a side handle which makes it one of my favorite options out there.
I actually listed this as one of the best Hydro Flask accessories you can buy.
It easily goes on both the top and bottom of your Hydro Flask and stays in place. It's made from silicone which protects your Hydro Flask from dents and scratches if you were to drop it.
Being silicone the side handle can stretch to your hand giving you a snug fit and when not it use it stretches back giving it a more slimline profile.
They aren't too expensive and they come in a variety of color options so you can pick the one that best suits your style.
See the latest price of the Bottle Bumper at Amazon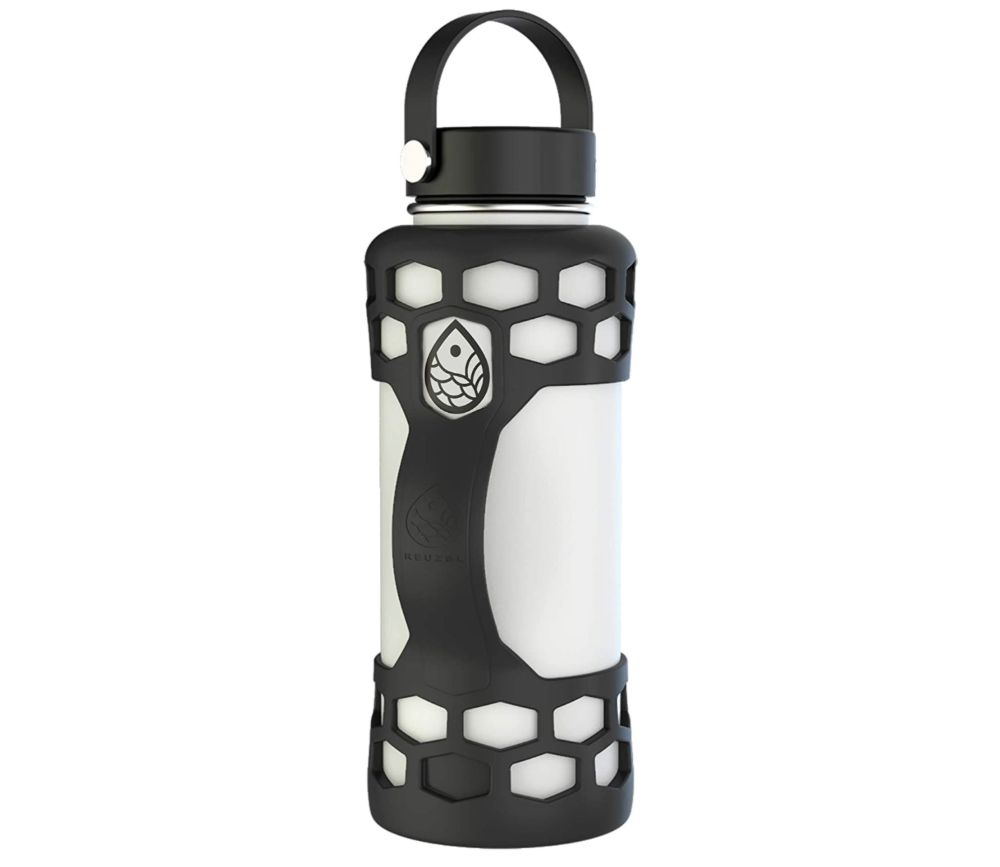 2. Magedon Water Bottle Carrier Grip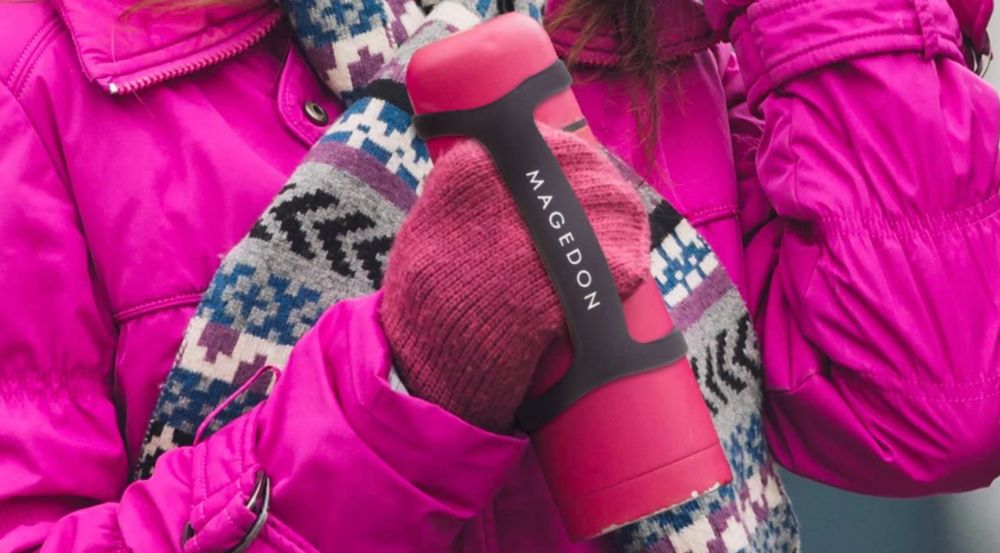 The Magedon water bottle carrier grip is a side handle that'll fit almost any water bottle not just the Hydro Flask.
It's soft and lightweight and stretches over any water bottle and is held into place with friction. So whatever size Hydro Flask you have this can work (except making the SUPER thick Oasis flasks).
What I also love about this product is that you can adjust the handle to be either really loose (by moving the 2 ends closer together) or make a really tight fit by spreading the ends apart.
Given other brands don't make Hydro Flask side handles to fit the Hydro Flask Trail Series (which is currently my favorite Hydro Flasks) this product is my go to as it stretches to fit both my 24 oz Trail and my 32 oz Trail series bottles.
It also just happens to be super affordable and comes in a 2 pack so you can use on multiple bottles.
See the latest prices of the Magedon Bottle Carrier Grip at Amazon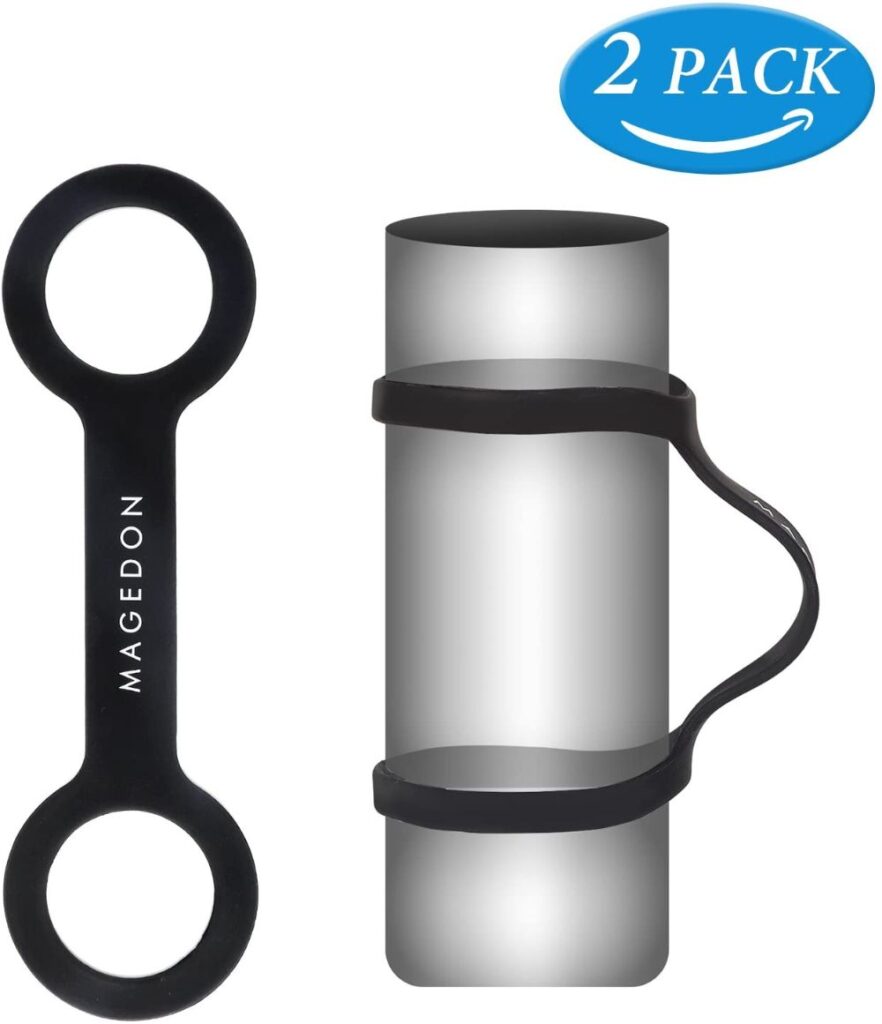 3. FlaskGear Grab & Go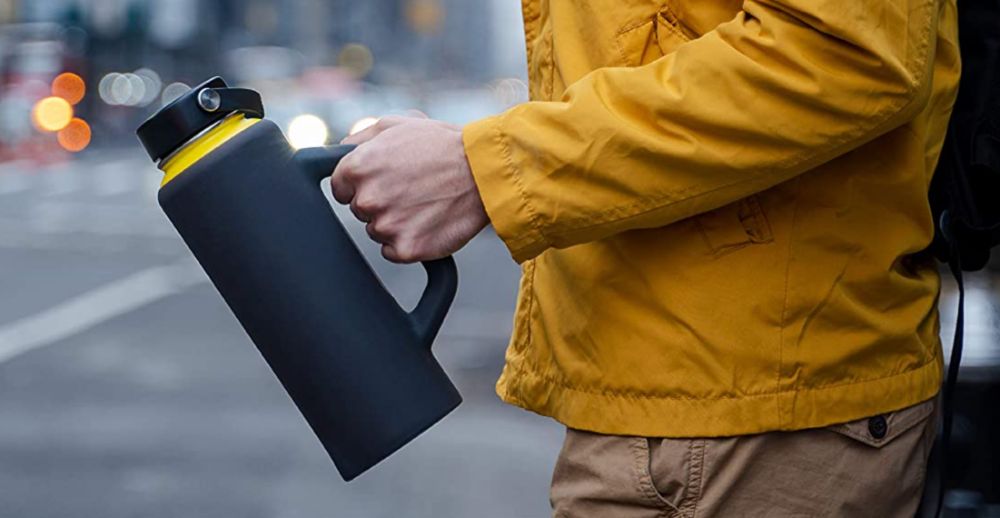 The Flaskgear Grab & Go is made from silicone and wraps around your entire Hydro Flask and has a big side handle making it easy to carry and drink from your Hydro Flask bottle.
It only fits the 40 oz Hydro Flask and they currently don't have any other sizes. I wish they made one for the 32 oz as this is one of the most popular Hydro Flask sizes and it would mean I could get one.
But for now it's limited to 40 oz only and it comes in just one color (the dark grey).
If you've got this larger size bottle this this is a great Hydro Flask side handle.
See the latest price of the FlaskGear Grab&Go Handle at Amazon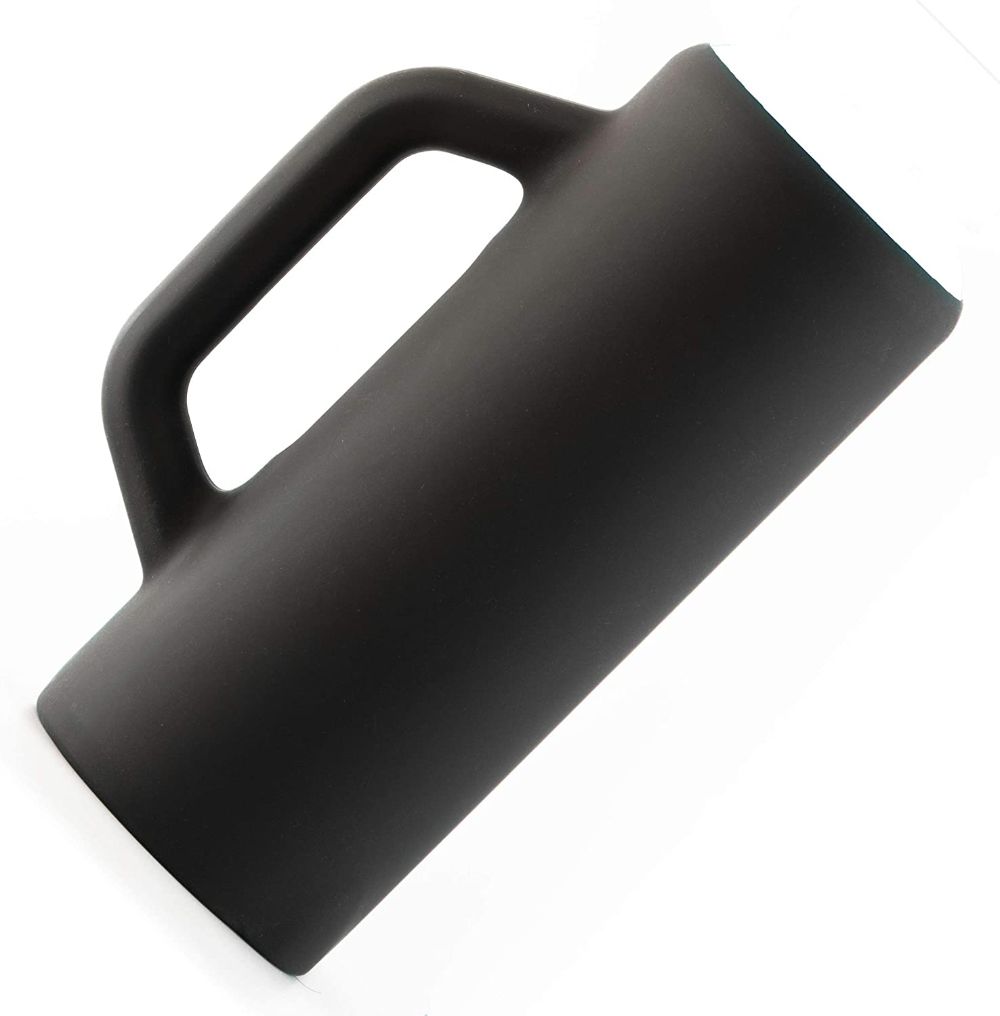 4. OYT Water Bottle Shoulder Strap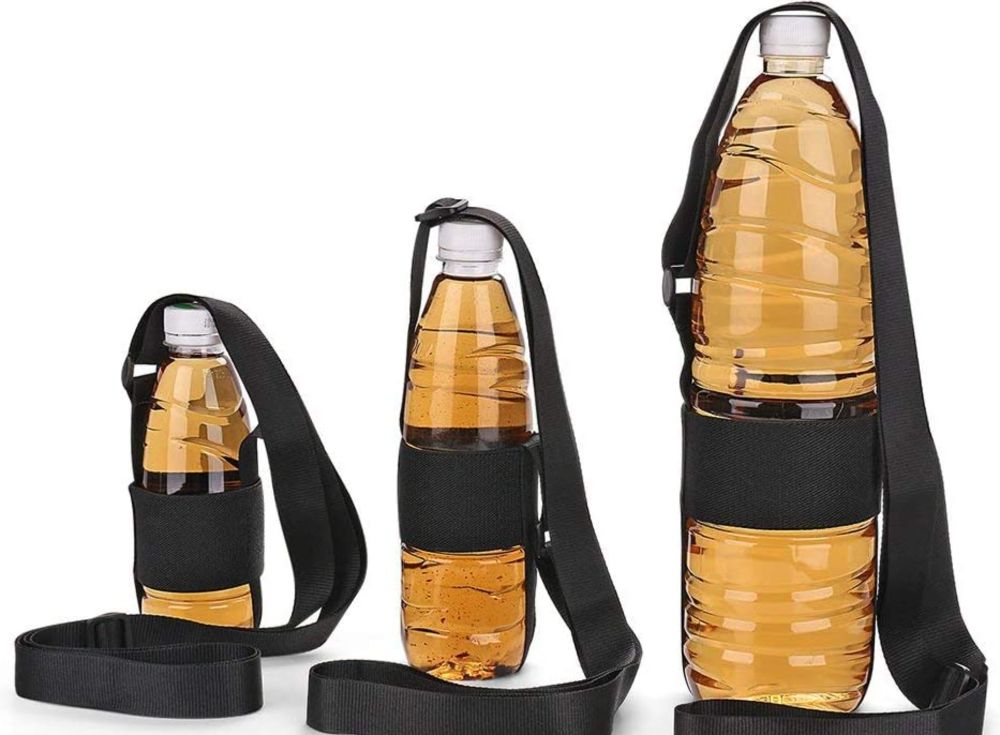 Instead of a side handle if you want to add a shoulder strap to your Hydro Flask then you can get the OYT Water Bottle Shoulder Strap.
It fits almost all sized Hydro Flasks as it has an adjustable elastic band that fits on nice and snug as well as a strap that runs around the base of the bottle so it won't fall out.
There's also an extra wide elastic band that you can add to the larger Hydro Flasks and stop them from tipping over whilst carrying them over your shoulder.
This is a really affordable option and works on a variety of bottles not just the Hydro Flask.
See the latest price of the OYT Water Bottle Shoulder Strap at Amazon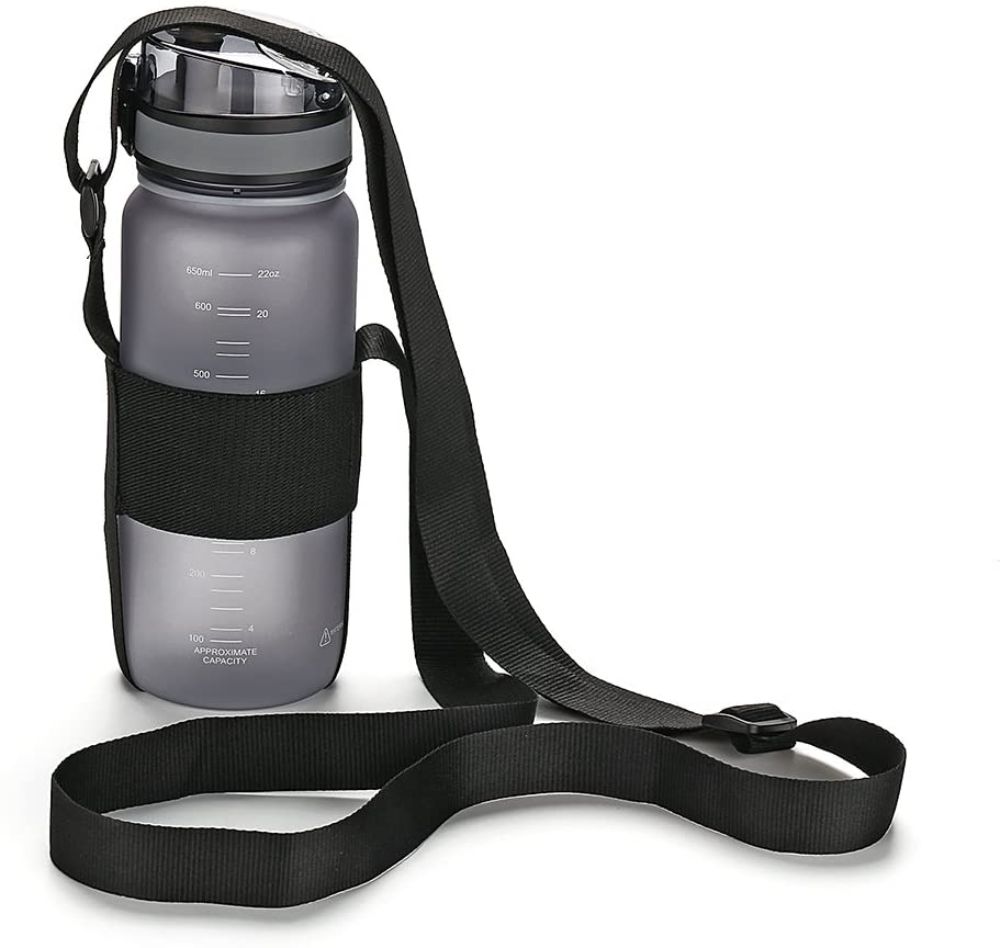 Hydro Flask also sell slings for their bottles which come in a variety of cool colors and are insulated so you can keep drinks cold even longer in your Hydro Flask.
See the latest price and colors of Hydro Flask slings at HydroFlask.com
(or compare to the latest price of the Hydro Flask Slings at Amazon)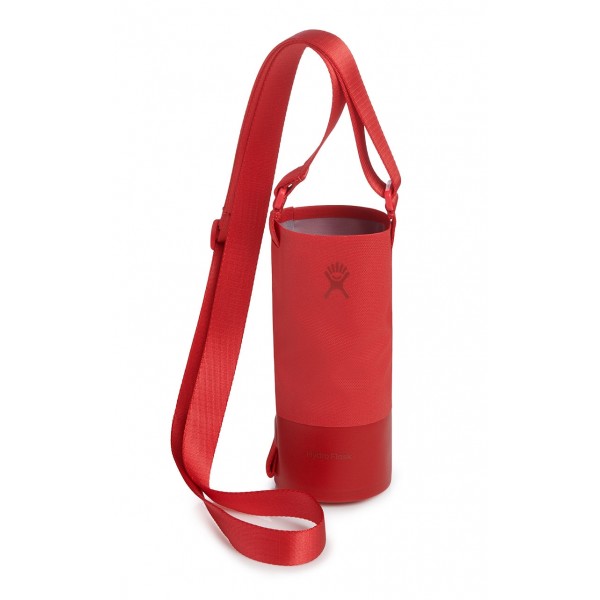 5. Paracord Handles
While not technically a Hydro Flask side handle paracord handles do make it easier and more practical to carry your Hydro Flask water bottles around.
It goes around the neck of your Hydro Flask and many of them come with a carabiner so you can clip it on and off your bag or anything else you're carrying.
They comes in a variety of colors and different lengths.
Do be careful though as most are designed to fit the old Hydro Flask with the rolled neck design. However there is this QeeCord paracord handle for the newer Hydro Flasks and they have versions that fit all the major sizes of Hydro Flask.
Alternatively, have a look at the full range of paracord handles using the links below:
See the full range of Hydro Flask Paracord Handles at Amazon