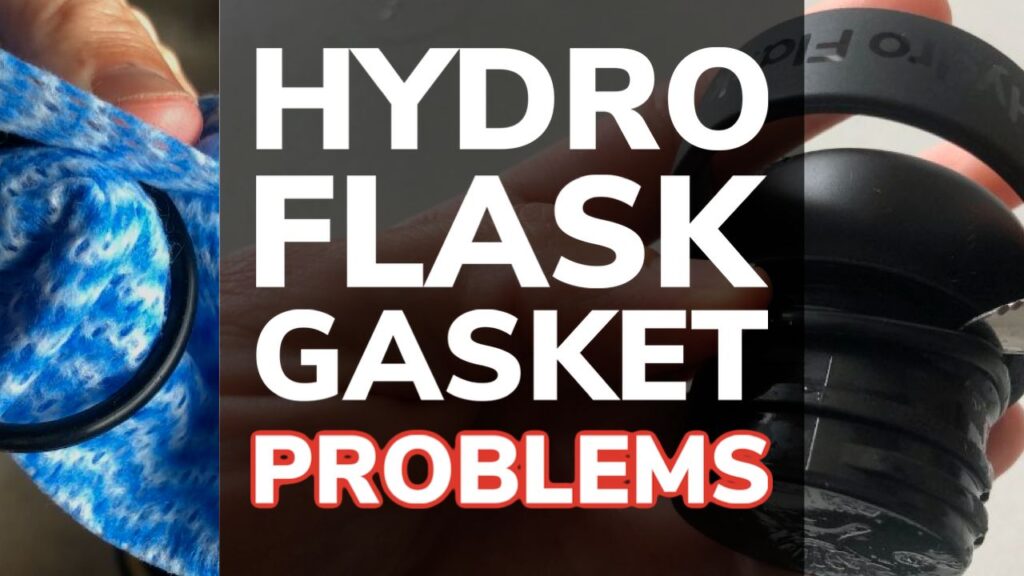 Hydro Flask bottles use rubber gaskets in the lid to help them create an airtight and watertight seal so they don't leak. But there are some common Hydro Flask gasket problems that can come up. Luckily, these problems are pretty easy to fix.
If you've recently purchased a Hydro Flask and there is a problem with the gasket that you didn't cause yourself it's likely some sort of manufacturing defect. Hydro Flask bottles come with a lifetime warranty so it's likely going to be covered under this warranty.
You can check out Hydro Flask's warranty page as they may send you a replacement lid or gasket free of charge. They often don't require you to send the bottle back, but they may ask for photo evidence of this problem.
They say:
If your cap breaks or you notice a leak, do not send your flask to us. Instead, simply follow the link below to sign in and enter your warranty details. Please note you may be required to send us a photo of your cap to validate the claim.
If you've lost your receipt or your issue isn't covered under warranty, luckily you can buy replacement lids or replacement gaskets for a fairly extremely affordable price.
See just how cheap Hydro Flask Wide Mouth replacement gaskets are at Amazon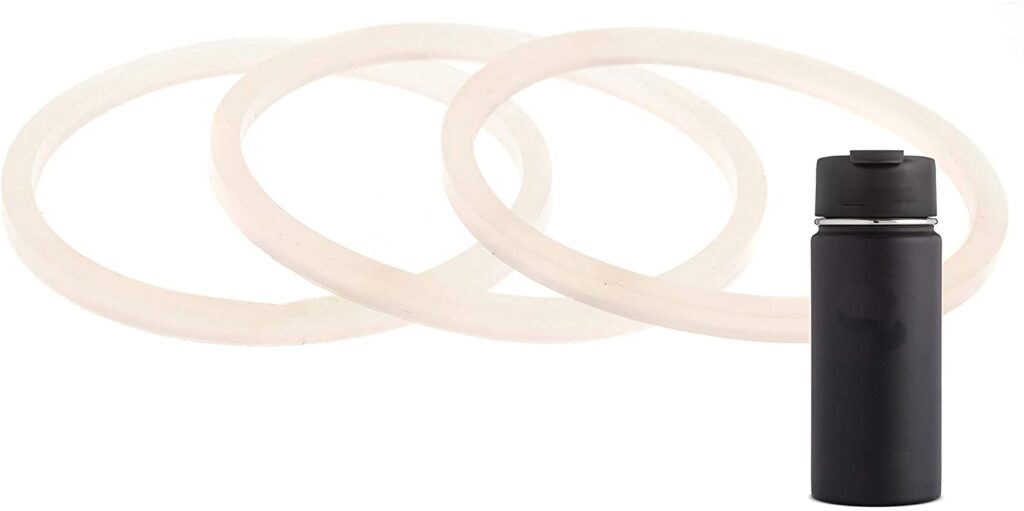 See the latest price of Hydro Flask Standard Mouth replacement gaskets at Amazon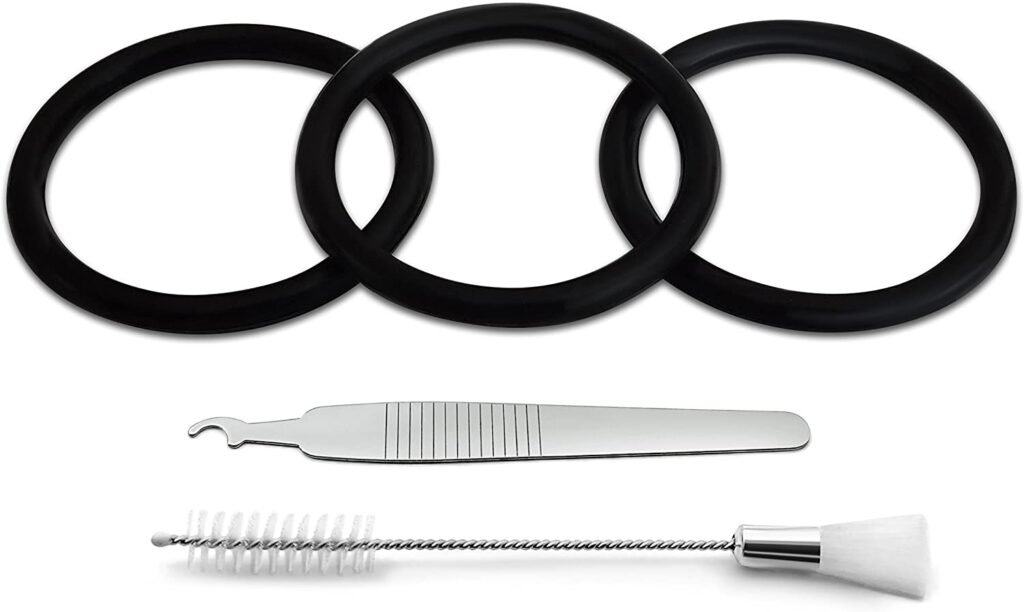 1. Mold Under Gasket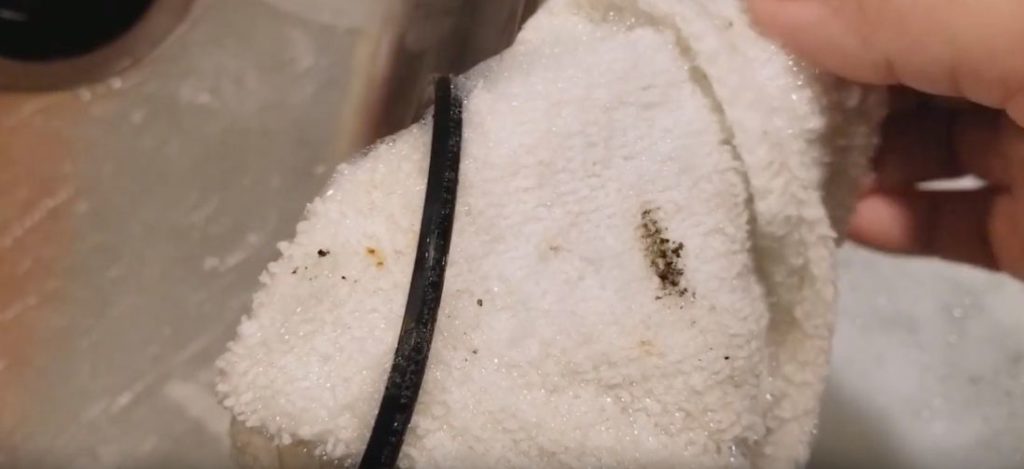 One of the biggest problems with the rubber gaskets used in Hydro Flask bottles is that they can hold moisture and collect mold over time without you ever knowing.
A lot of people don't know that you need to actually remove the rubber gasket from the lid and clean it separately and let it try and then put it back on the lid. I covered this in how to clean a Hydro Flask but it's something that a lot of people leave out because let's face it….it's not the easiest or funnest thing in the world.
If you don't wash this then you might find yourself getting mold in your drink or around the rim of your bottle. It's just not healthy.
Check out the doctor below talking about one patient who got really sick and a mold Yeti gasket problem was likely the cause:
Cleaning mold from your Hydro Flask isn't that difficult and you don't have to do it that often. I suggest cleaning your Hydro Flask gasket about once per month or so if you're just using your bottle for water. Just to make sure there is no build up.
To do this simply remove the gasket with you hands or a dull knife (be careful not to break it) and then give both it and the lid a good clean before letting them dry separately.
Once dry you can put them back together and you're good to go.
2. Gasket Breaking Down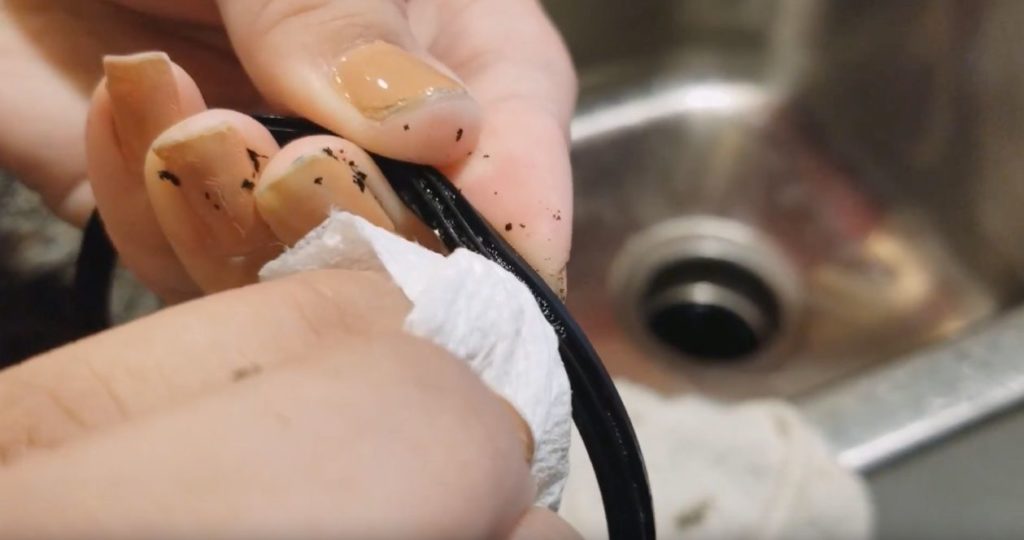 Sometimes the rubber gaskets can start to break down over time. This is especially true when they are often exposed to high heats.
So if you're using your Hydro Flask for tea or coffee on a regular basis this can sometimes cause your rubber gasket to break apart leaving little bits of rubber on your hands or in your drink.
It's not super common but it can happen. Rubber isn't as long lasting as the stainless steel the bottle is made from.
If this starts to happen the only real fix is to get a new gasket. You can't really restore the old rubber gasket and honestly even if you could it's hardly worth the effort when you can get really affordable rubber gasket replacements.
See the full list of Hydro Flask gasket replacements at Amazon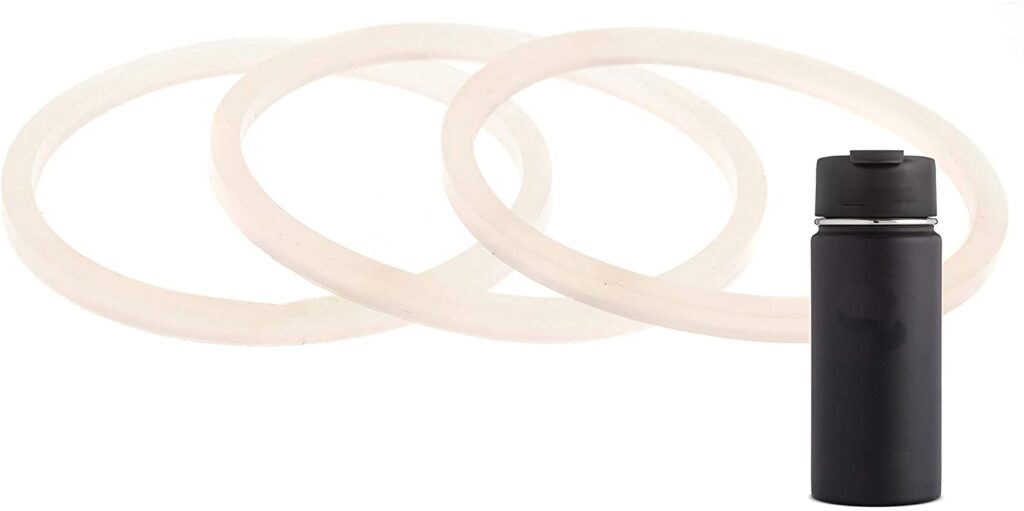 I couldn't find and replacement rubber gaskets sold by Hydro Flask. There doesn't seem to be official replacement gaskets which is a bummer.
However, given you need to spend a little bit of money on the gasket anyway you may just want to use this opportunity to upgrade your lid altogether.
Maybe you've got an original lid and you want a straw lid or a lid specifically designed for coffee. Or maybe you want to get one of the third party lids because there are more and better options. Some of these lids cost just the same as a replacement gasket so it's worth having a look.
See the full list of the best Hydro Flask lid options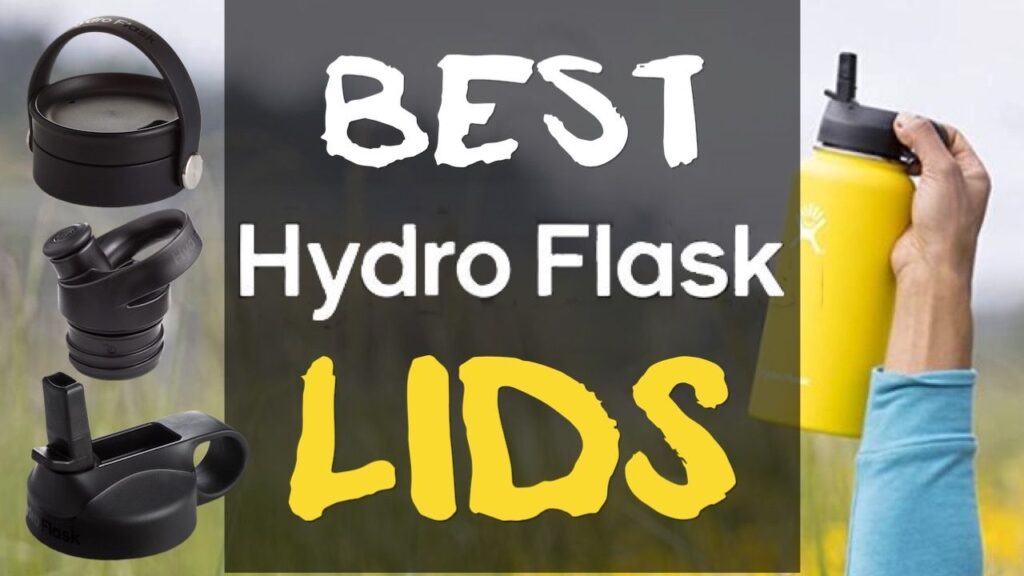 Alternatively you can contact Hydro Flask and see if this issue is covered under warranty. Click here to go to Hydro Flask's warranty page.
3. Gasket Falls Off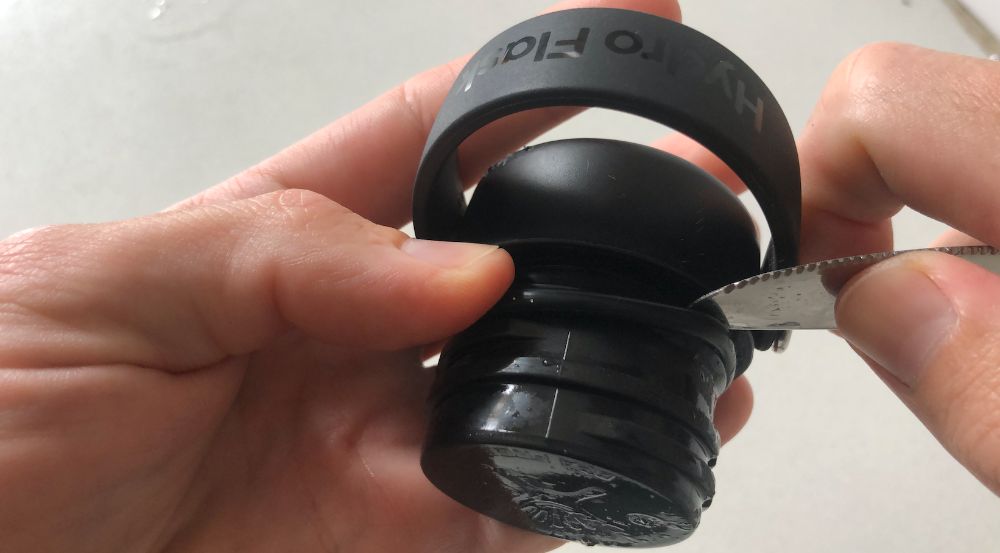 I've seen this gasket problem happen on cheaper brands of water bottles but it's pretty unlikely to happen with a Hydro Flask. Their gaskets seem to fit really tight that I have to use a knife to remove them for cleaning.
However, it is possible that the gasket can stretch and be slightly too large and move around on the lid too much and fall out.
This is something I would definitely presume would be covered under warranty as a manufacturing defect. So if this was happening to me then I would get in contact with Hydro Flask and sort out a replacement. They should replace it free of charge.
Alternative you can buy a cheap replacement gasket at Amazon.
4. Leaking Gasket
If you're finding that water is leaking out of your Hydro Flask even when the lid is screwed shut then this should NOT be happening. Hydro Flask bottles should be 100% leak proof.
It's possible that the gasket has a cut or break in it that is allowing water to get through.
Like above if this is happen then there is likely some defect in your gasket.
If you're having this issue there is likely defect in your gasket and you should contact Hydro Flask for a replacement gasket or lid or get yourself a new lid.
5. Leaking Lid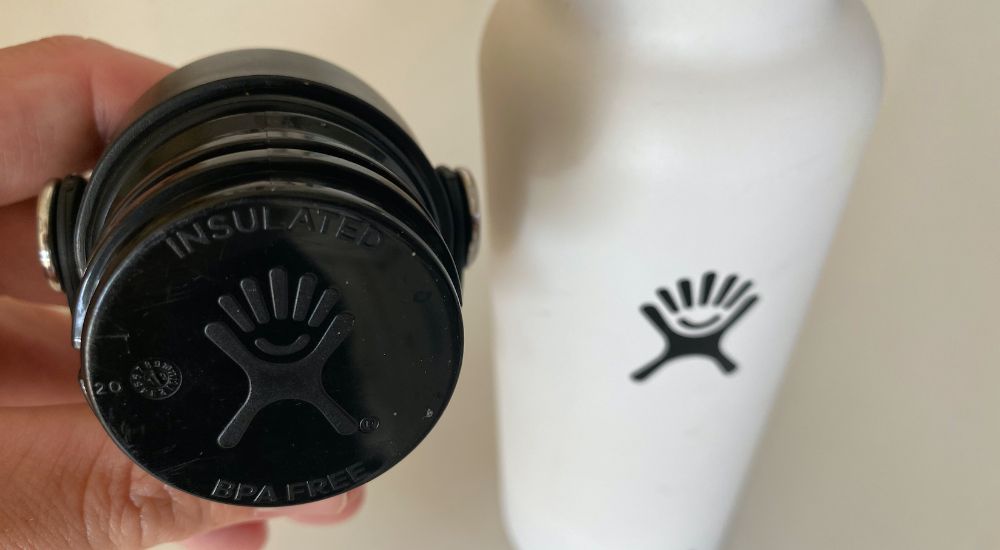 While not technically a gasket problem a bunch of people have complained about their Hydro Flask lids leaking.
This is more common with the straw lids, which have a gasket and another rubber seal, or with the older style flip-top coffee lids which you would assume would be leak proof but aren't.
This issue can also happen with the other types of lids. It's not extremely common but it's not rare either.
A leaking lid often makes your water bottle completely useless as you can't carry it in your bag for fear of it wetting everything.
If your lid is leaking you'll want to get in contact with Hydro Flask and they should be able to assess the situation and maybe send you out a replacement.
See the latest prices of Hydro Flask bottles at HydroFlask.com
(or compare to prices of Hydro Flask bottles at Amazon)