I love coffee, and I love my coffee hot – not lukewarm. Hydro Flasks are a great way to keep your coffee hot and ensure it doesn't spill on your morning walk or commute. But what are the best Hydro Flasks for coffee?
There are so many different sizes and options out there how do you know which one to choose for your morning brew?
I've personally worked as a barista in a popular espresso bar, I love making coffee at home and drink multiple cups a day. I know a thing or two about coffee and I also own multiple Hydro Flasks.
In this article I want to share the best Hydro Flasks for coffee. The options range from large bottles for big coffee drinkers to smaller cups for people who like their coffee short and strong.
Learn more about if you can put coffee in a Hydro Flask
Best Hydro Flask Bottle For Coffee: 12oz or 16oz Coffee Bottle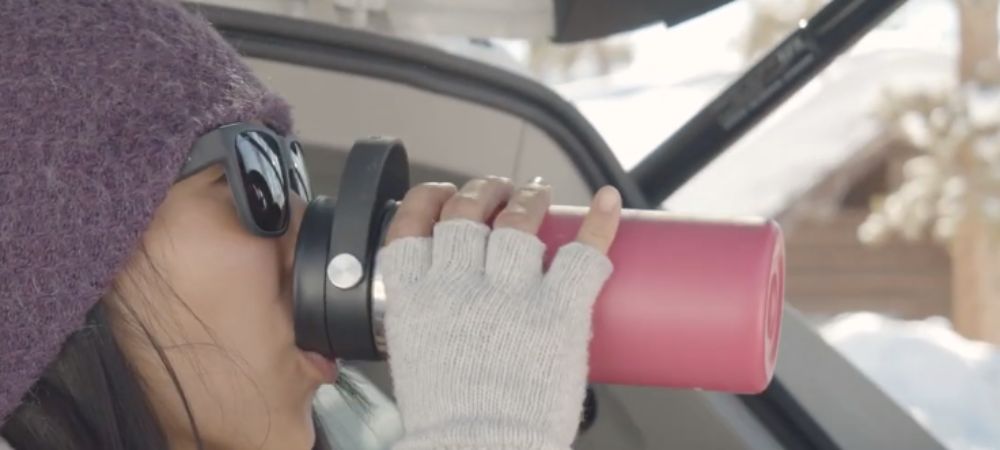 Hydro Flask sell a range of bottle specifically designed for coffee. Their coffee flasks come in a variety of sizes that are a little bit different from their regular bottles and more tailored specifically to coffee.
The sizes are:
The coffee flasks also come with the Flex Sip Lid which is designed to be completely leak proof when closed by can be easily twisted open giving you a little coffee spout to drink from.
I personally prefer the 12 oz size as where I live a 12oz is a large coffee with 2 shots of coffee and milk. It's rare to find a place here that does 16oz or 20oz coffees.
See the latest price of the 12oz Coffee Hydro Flask at Amazon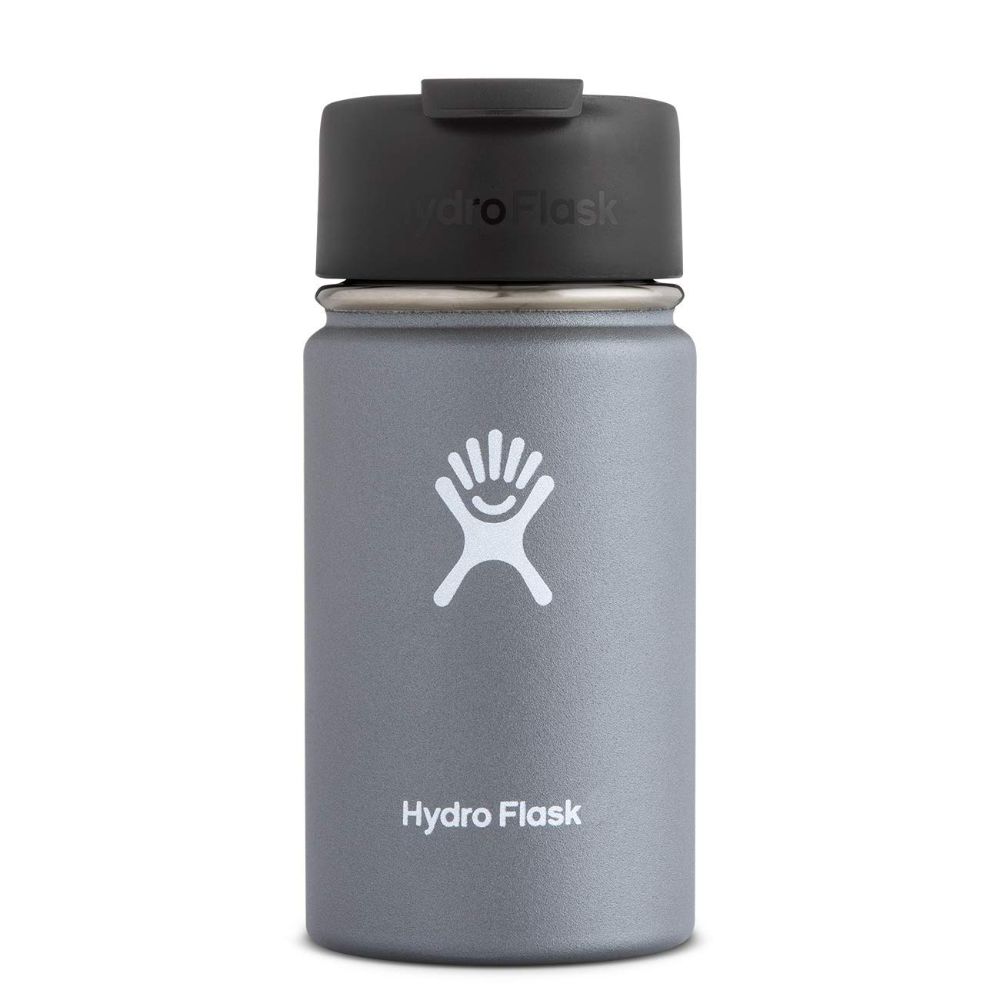 However, I know there are a lot of people out there who make their coffee at home or who go to shops where you can buy much larger cups of coffee.
For that Hydro Flask have the larger 16 oz and and 20 oz sizes which are basically the exact same as the 12 oz only taller.
Same diameter, same color options, same insulation, same lid – only taller and can hold more liquid.
See the latest price of the 16 oz Coffee Hydro Flask at Amazon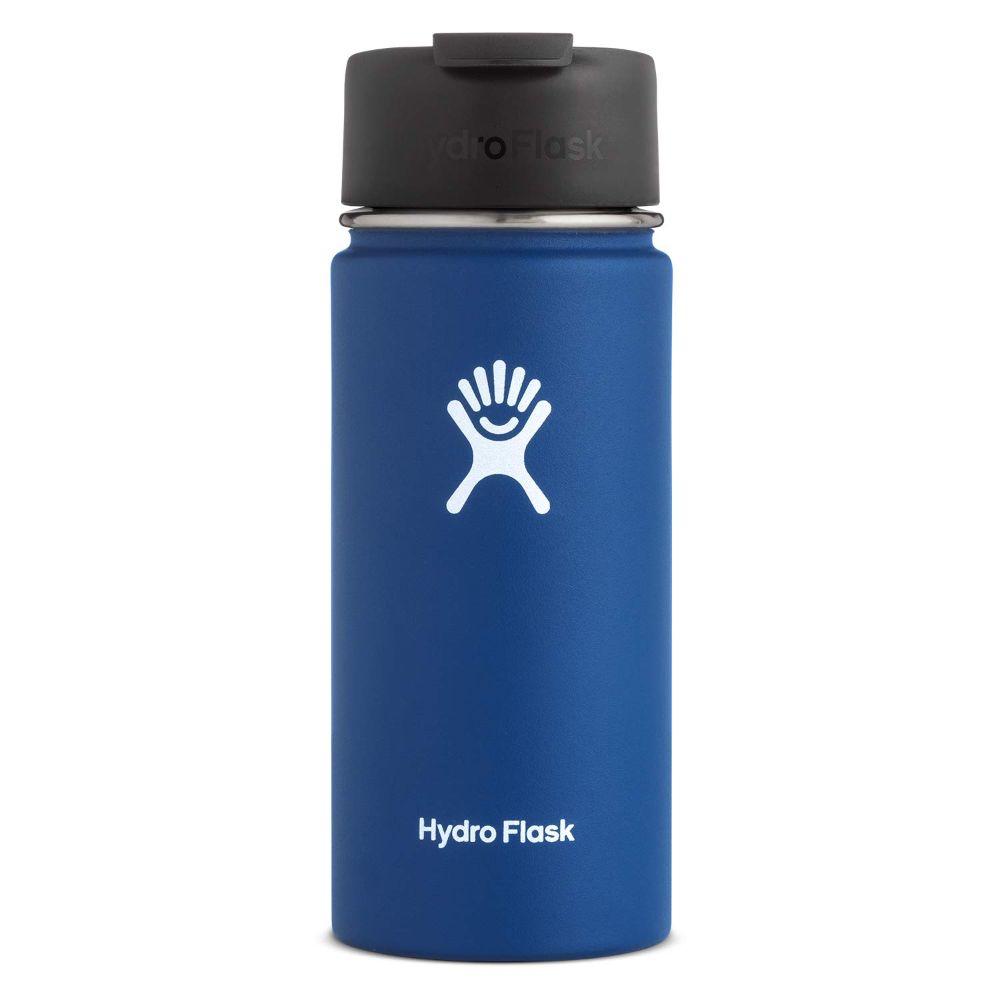 See the latest price of the 20 oz Coffee Hydro Flask at Amazon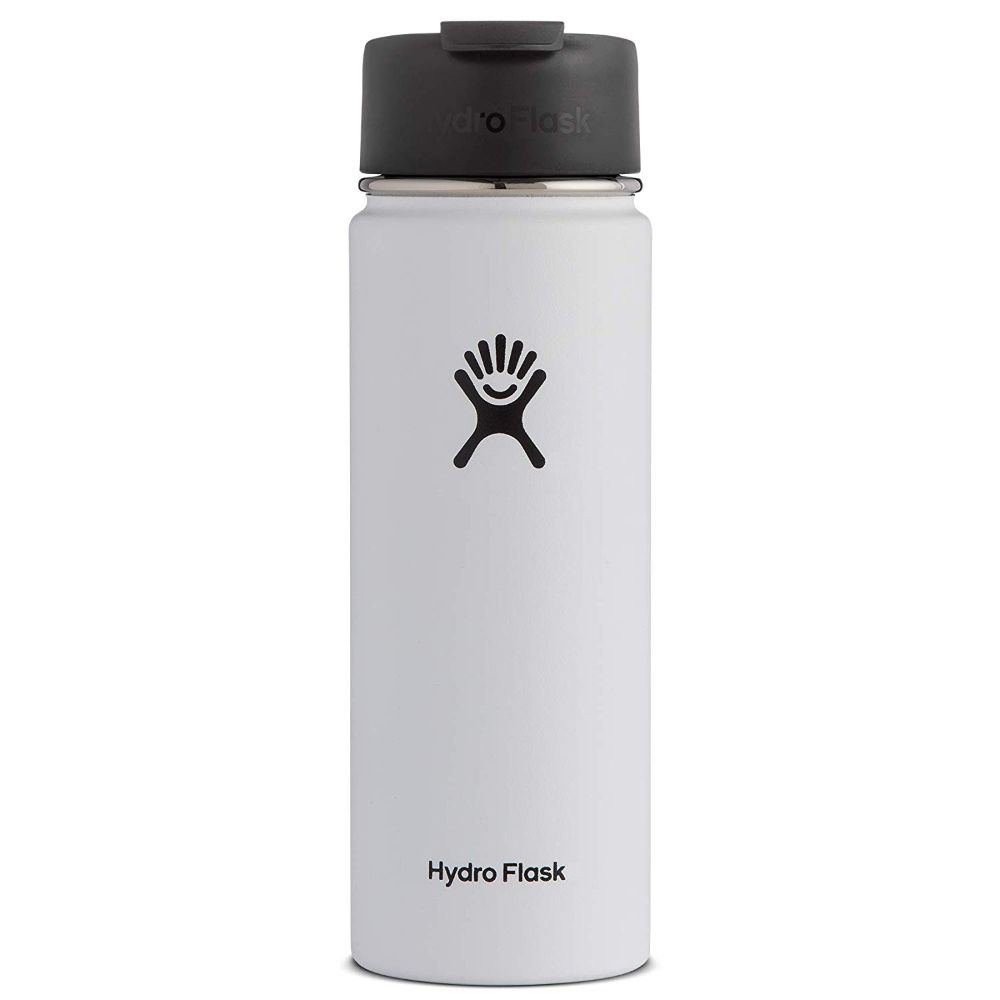 Best Hydro Flask Mug For Coffee: 12 oz Coffee Mug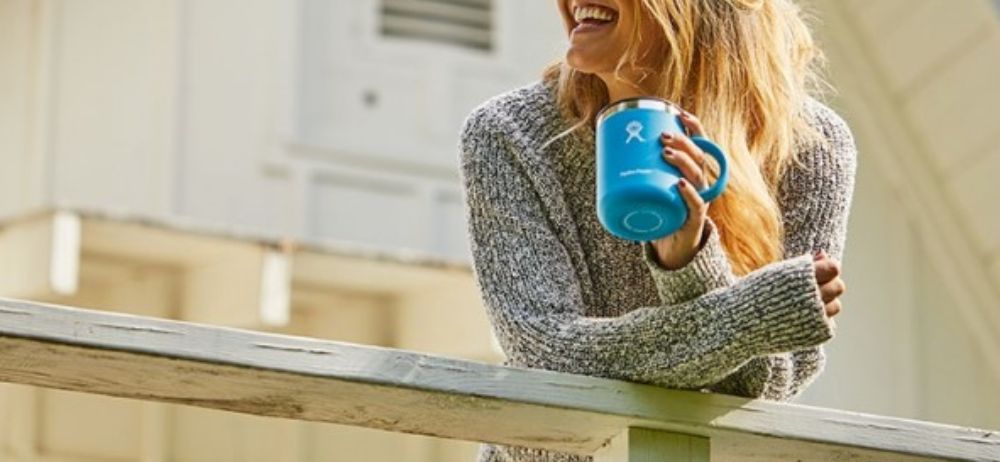 If you're specifically after a mug with a handle rather than a tall bottle style flask then Hydro Flask do make a 12 oz Coffee Mug which, as you guessed, is designed for your coffee.
The mug is much shorter and wider than the flasks mentioned above. This makes them better for latte art and better for use at home or in the office giving you that more snug coffee vibe.
However the wider base makes them less likely to fit in your cup holder (unless you get an extra large cup holder expander).
It also comes with a pop on/pop off tumbler lid. This has an open spout so it isn't leak proof and it also isn't screwed on so there is the potential for it to fall off if you drop your mug.
So very much like a normal mug this is not completely leak proof, so don't drop it.
But it's vacuum insulated to keep your coffee hot for hours and it comes in a variety of cool colors.
See the latest price of the Hydro Flask 12 oz Mug at Amazon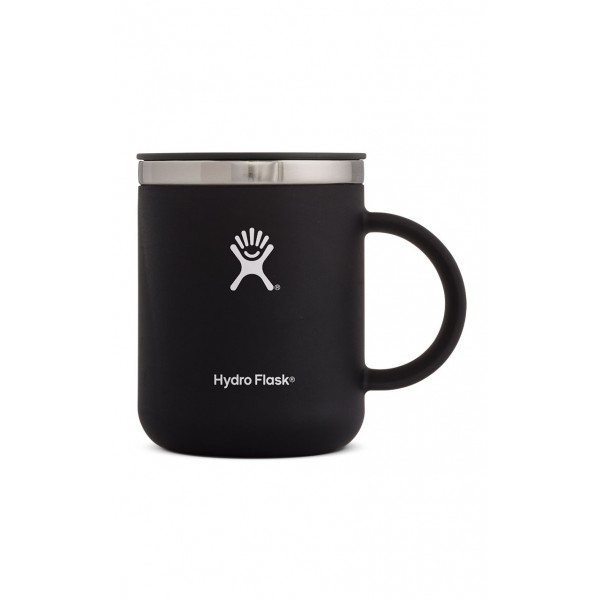 Best Hydro Flask For Short Strong Coffee: 10oz Rocks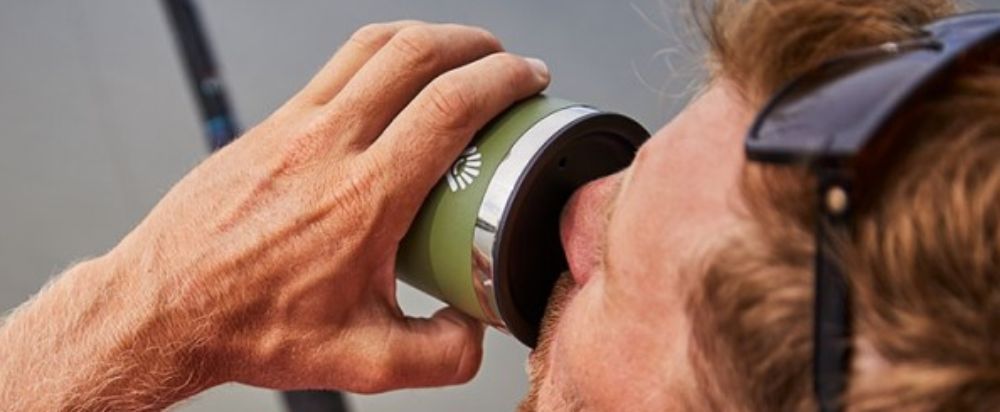 If you're like me and prefer your coffee with less milk and stronger then you're going to want something smaller than an 12 oz.
Ideally I would want an 8 oz Hydro Flask for a small coffee and either a 4 oz or 6 oz coffee for a piccolo latte when I'm feeling that.
Unfortunately Hydro Flasks don't come in sizes that small.
The smallest size they have is the 10 oz size in both the Rocks and Wine tumblers.
The Rocks is designed for spirits but what makes it better for coffee compared to the wine tumbler is that it has a wider opening at the top which makes latte art much easier.
Plus I think it feel more natural as it's shaped more like a coffee cup, being thinner at the bottom and wider at the rim.
Like the coffee mug it has a press on lid with open spout so it's not leak proof. The base is also too wide to fit in most cup holders. But it's great for at home or at the office.
See the latest price of Hydro Flask 10 oz Rocks at Amazon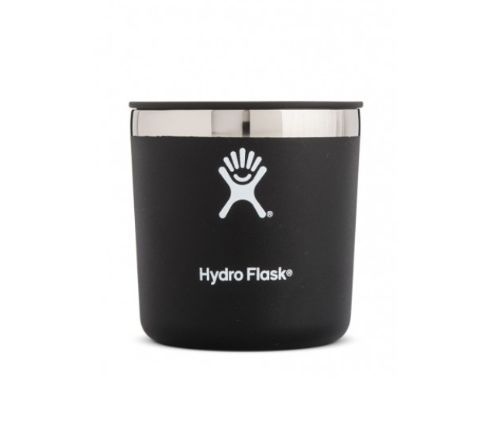 See the latest price of Hydro Flask 10 oz Wine tumbler at Amazon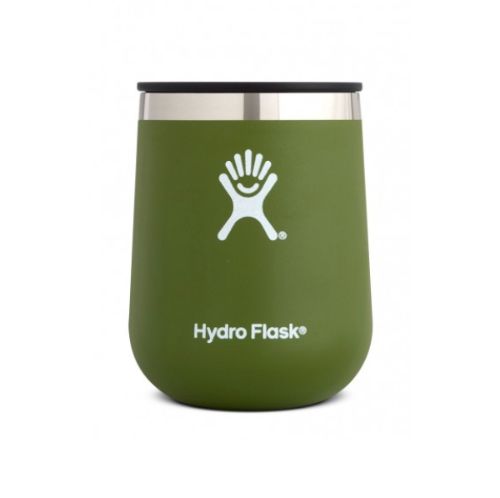 Best 8 oz Insulated Coffee Cup – Klean Kanteen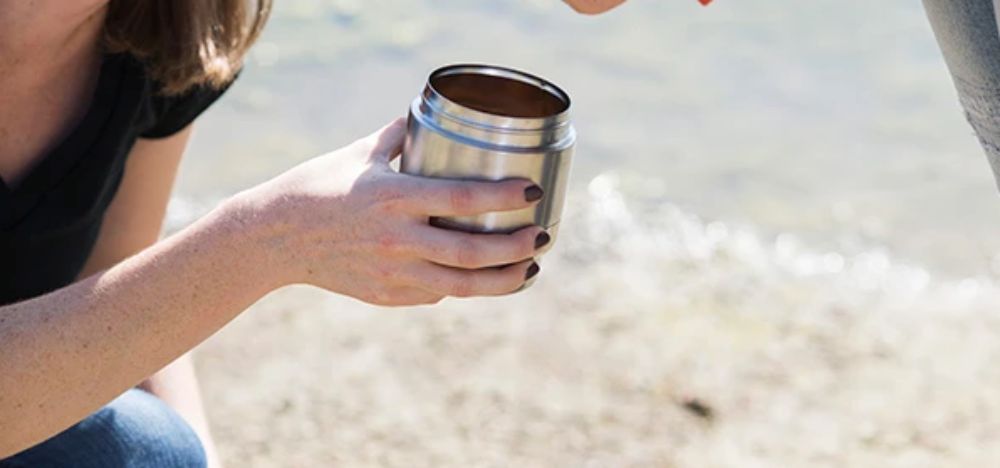 8 oz is my perfect sized cup of coffee, so naturally I want an 8 oz mug.
Strangely the best and only 8 oz vacuum insulated coffee cup I could find isn't designed for coffee at all, it's designed for food.
The Klean Kanteen 8 oz food canister is actually (in my humble opinion) the best insulated cup for a small coffee.
It is low set and has a wide opening at the top, which is important for latte art, and it is double walled and vacuum insulated and can keep your coffee hot enough to drink for 3-6 hours.
It's leak proof with a screw on lid and it made from the same kitchen grade 18/8 stainless steel of other Hydro Flask and Klean Kanteen bottles.
See the latest price of the 8oz Klean Kanteen Canister at Amazon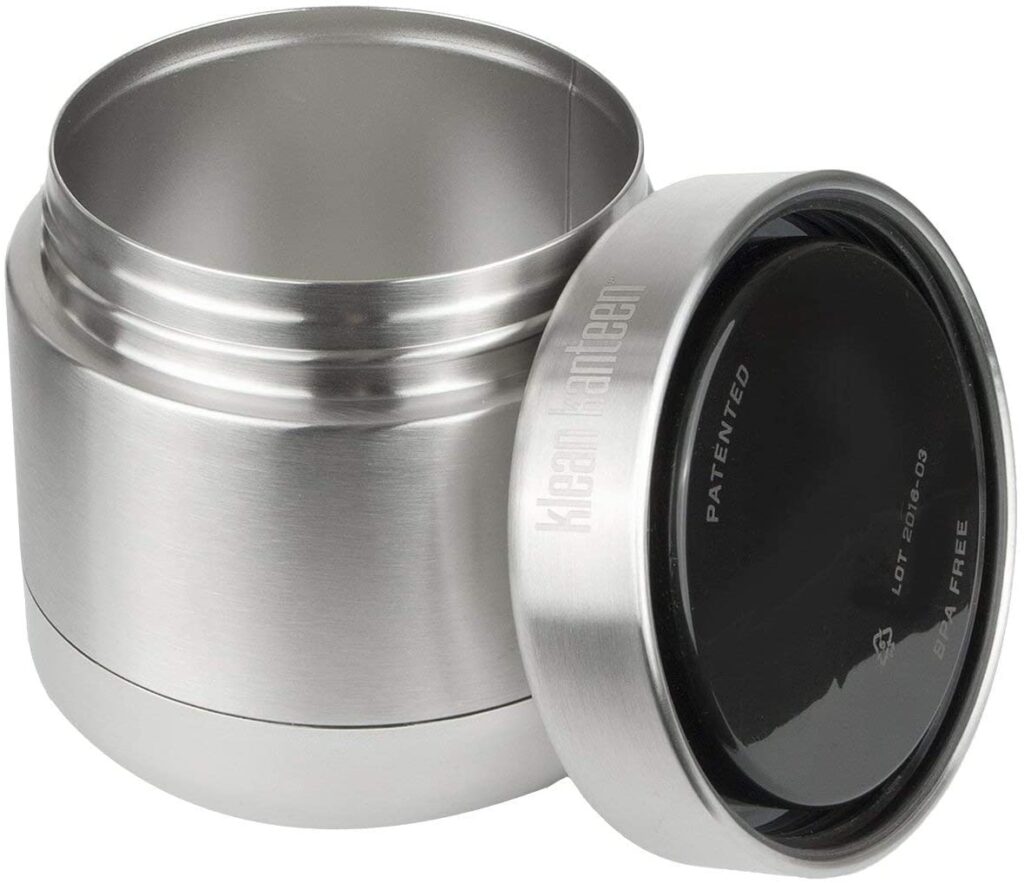 Are There Any Hydro Flasks For Piccolos or Espressos?
A piccolo latte contains a shot of coffee (usually a ristretto or restricted shot) with a shot of milk. This usual comes out to about 4 oz of total liquid.
An espresso or a double espresso (dopio) has even less liquid than this.
Unfortunately there are no Hydro Flasks small enough for these types of coffee.
The 10 oz rocks is the best option available but it's not recommended because the size of the cup compared to the liquid will strip all the heat from the coffee and ruin the flavor.
If you're looking for a 4 oz cup that will keep your coffee insulated then check out these vacuum insulated 4 oz espresso cups at Amazon.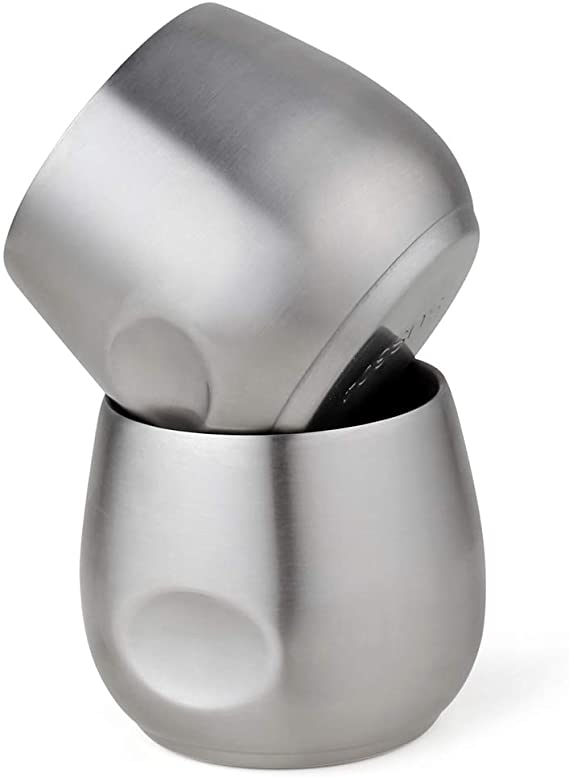 Insulated Coffee Mug With Ceramic Interior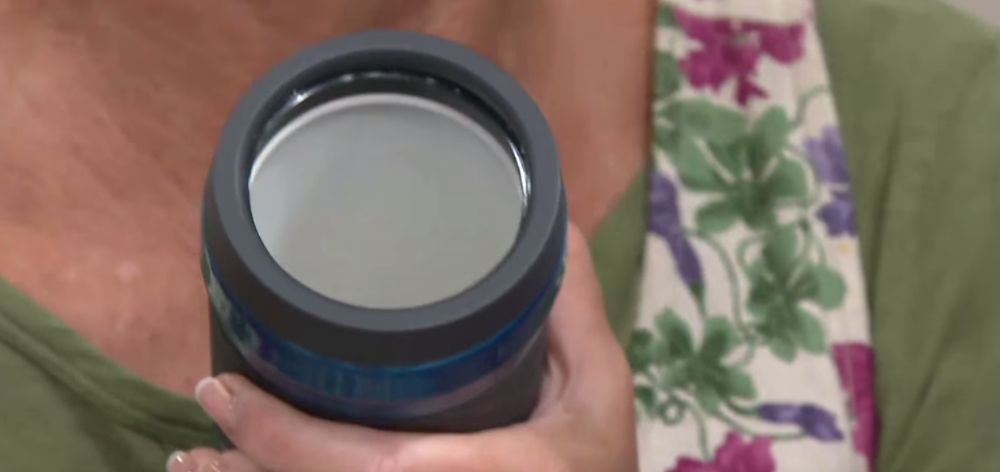 Some people claim that stainless steel makes coffee taste different and that the stainless steel inside Hydro Flask bottles or mugs makes their coffee taste worse.
I personally can't taste the difference but my girlfriend can. I also realise that coffee machines and coffee milk jugs are all made from stainless steel so shouldn't that alter the flavor in the first place?
Anyway, there are some people who want the insulation of a Hydro Flask but don't want to drink out of a stainless steel bottle. I get it, my girlfriend is one of those people.
If that's you there the Bubba Mug with ceramic TasteGuard is going to be the best option for you.
It comes in both a 12 oz and 16 oz size and it is vacuum insulated just like a Hydro Flask but on the inside they have added a thin layer of ceramic so your coffee doesn't touch the stainless steel.
Some people swear by these bottles and the 1,000+ positive ratings are a testament to that.
See the latest price of the Bubba Coffee Mug with TasteGuard at Amazon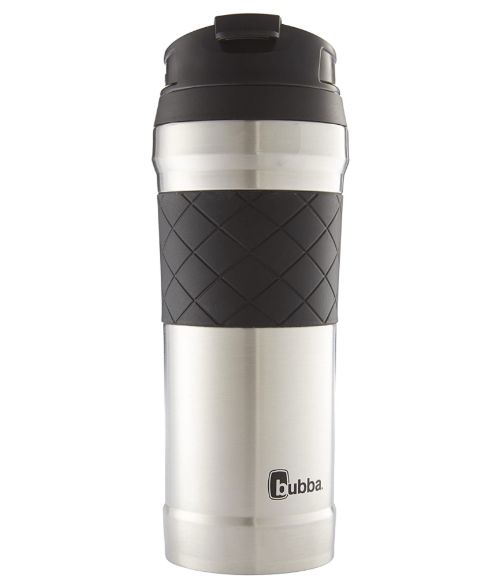 Hydro Flask Tumblers Are Also Good For Coffee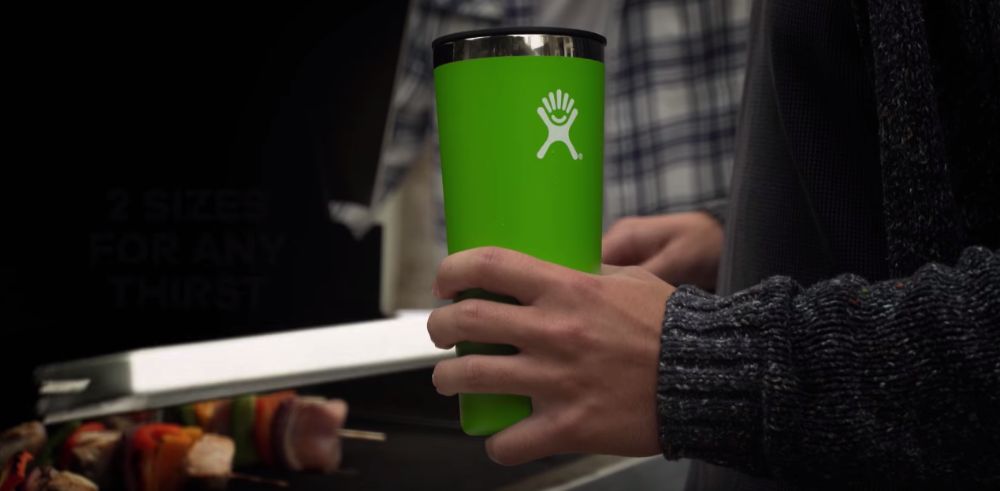 Hydro Flask also sell a range o tumbler that come in 16 oz, 22 oz and 32 oz sizes which you can easily use for coffee.
The massive benefit of these tumblers over the Hydro Flask coffee mug is that the base of these cups is much smaller and thus they are much more likely to fit into the cup holder of your car.
It comes with the push in tumbler lid just like the coffee mug or the rocks/wine tumbler but there is also the option to add a straw lid if you're someone who likes to drink iced coffees or iced lattes.
See the latest price of Hydro Flask tumblers at Amazon