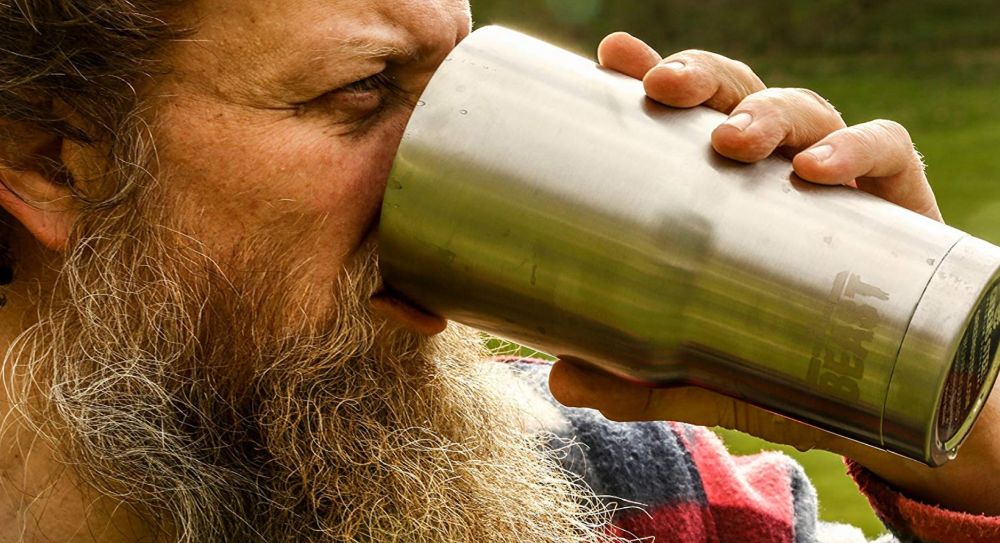 Everybody needs a good tumbler, whether you're using it at the office, while you're camping, or just sitting at home with a good book. Beast and Yeti tumblers are both very durable and reliable choices that will likely last you for a good number of years. So the question remains: which one is better?
The Beast and Yeti tumblers are both sturdy tumblers with similar price ranges, builds, and sizes. Some of the basic differences lie in the lids. The Yeti lid has a slab that slides shut and can come off, making it easy to wash. The Beast lid has a snap-shut lid that is slightly harder to remove.
Naturally, you probably want to know all the important details about both tumblers so you can decide which one fits your needs and preferences. Read on to learn what these tumblers have in common, their pros and cons, and much more!
The Yeti: Pros, Cons, and the Origins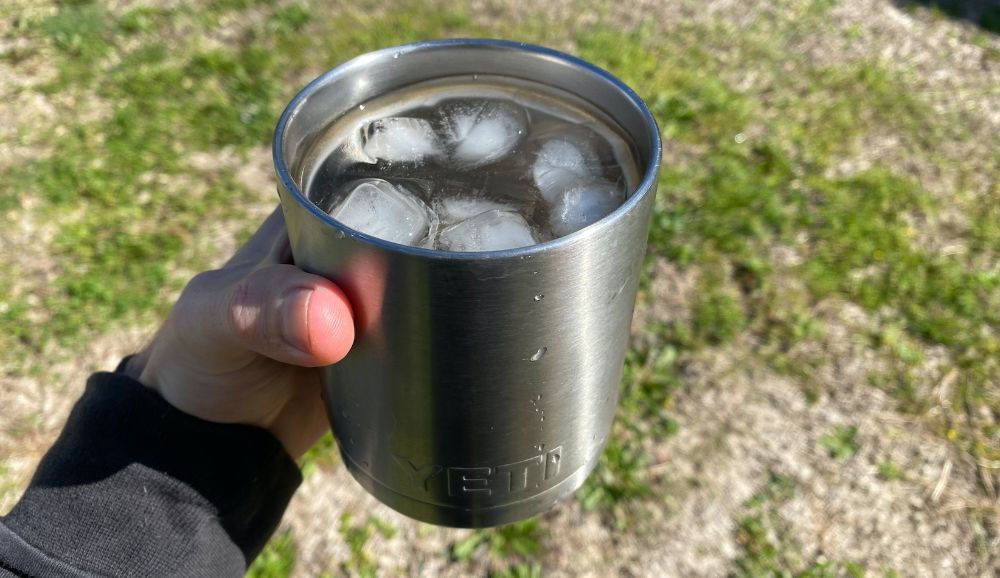 Yeti Coolers was founded back in 2006 by brothers Roy and Ryan Seiders, whose only ambition was to create the dream cooler that they would use daily if it existed. Yeti coolers were designed with serious outdoor enthusiasts in mind, which meant they had to be sturdy, efficient, and virtually invincible. Hence the stainless steel and heavily insulated coolers, drinkware, and other products they are famous for were created.
With help from their teacher and role model, Flip Pallot, the Seiders brothers worked hard to develop a product that even the most experienced and avid outdoorsman could not ignore. Since 2006, they have been providing the world with durable, eye-catching drinkware that can withstand pretty much any knocks and bangs you can throw at it.
Yes, it's true, Yeti has been great from the beginning, and now that you know where it comes from (so to speak), let's talk a little bit about the pros and cons of owning one. Most of the time you can't go wrong, but it's nice to know the perks and the downsides just the same.
Pros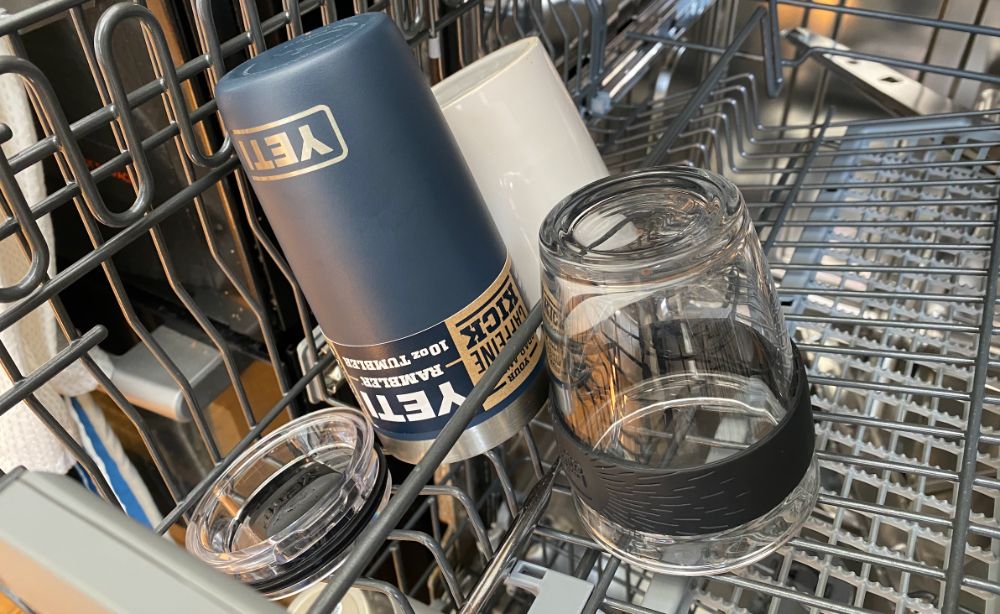 For quite a while, the Yeti tumbler was the only vacuum-insulated tumbler on the market that was dishwasher safe. It paved several paths in the tumbler industry as far as durability and versatility were concerned. Obviously, there are many durable and dishwasher-safe tumblers on the market now, but Yeti's leadership in the industry does say something about how innovative its design is and was.
The Yeti's design is another upside of owning one of these tumblers. The walls are double-vacuum insulated and the tumbler has a mag-slider lid, which is extremely easy to remove and wash. With its 18/8 kitchen-grade stainless steel construction and no sweat design, it is not only a durable tumbler to use, but a convenient and comfortable option as well. It is also incredibly easy to wash, thanks to its easily removable mag-slider lid.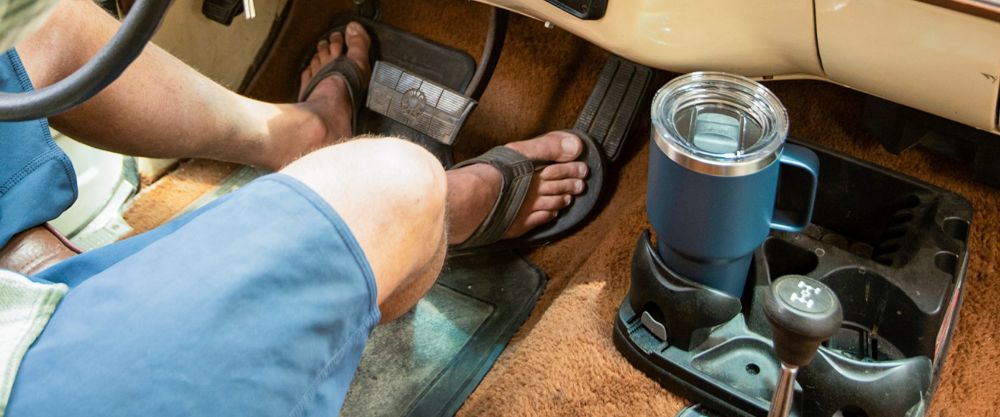 For ease of use, the tumbler has a tapered end, meaning it fits into pretty much any regular cupholder. That also means that you can take it anywhere you go and always have somewhere to put it. Plus, as mentioned above, the cup doesn't sweat, so you won't get your hands or anything else wet in the process. It will not leave water stains on surfaces, and better yet, it won't water stain itself either. Any watermarks that accumulate can usually be scrubbed away with no problem.
When they say double insulated, they aren't kidding. You will find that any ice you put in your Yeti tumbler will last for an entire day, if not longer. Conversely, any hot drinks that you choose to put in your tumbler will remain hot until the last drop is gone. This says a lot about Yeti's reliability.
Yeti tumblers come in an entire rainbow of colors and styles. They have designed tumblers for wine, water, coffee, milkshakes, and literally anything else you want to put into it. Best of all, Yeti tumblers do not rust, crack, or fade. This means you can choose the style and color you want and it will not fade or break on you. Plus, tumblers are rust-free, so you can expose it to however much moisture you want, and it will stay in good condition.
See the latest prices of Yeti tumblers at Yeti.com
(or compare to prices of Yeti tumblers at Amazon)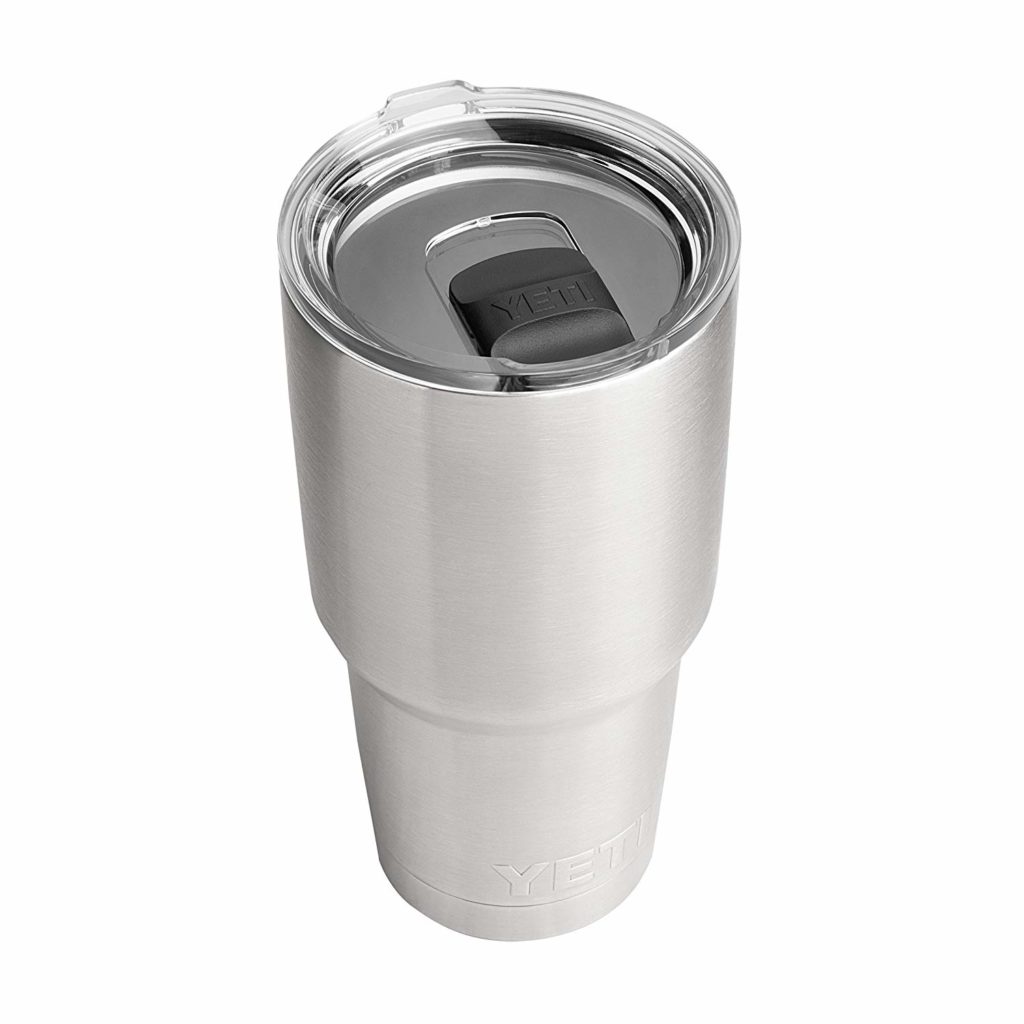 Cons
It's hard to imagine any downsides to getting a Yeti tumbler at all. However, there are at least one or two things that you may want to be aware of before investing.
This can't necessarily be attributed directly to Yeti, but there are a lot of fake products out there which can make shopping for a Yeti frustrating. Many of the remakes/ripoffs look and feel fairly similar to the original, but the fact is that they just aren't built the same way. Since this is the case, a knockoff will not last you nearly as long as the original Yeti tumbler will.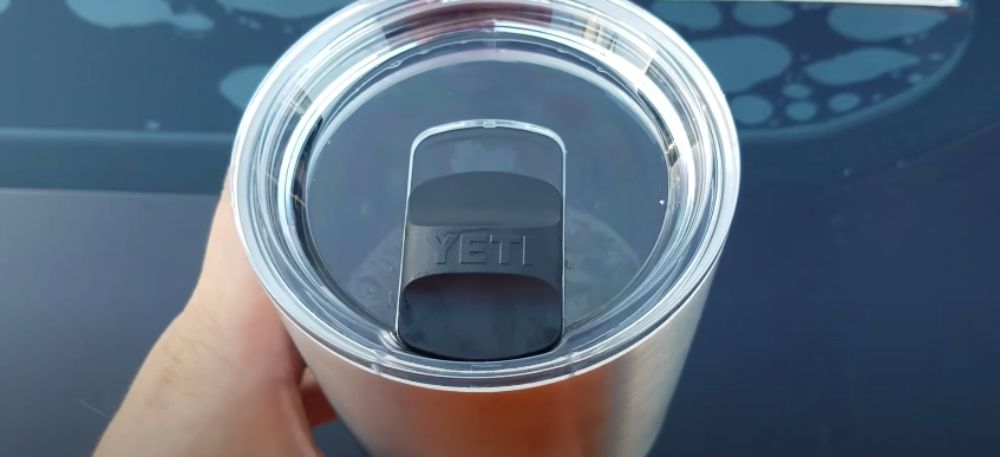 The Yeti's plastic lid will sometimes form condensation on it depending on the type of drink you put in it. While this isn't necessarily a bad thing at first, it can prove damaging to the plastic lid, and the rubber rings, in the long run. If moisture is allowed to rest on it, mold and mildew could start to grow.
The cup will be immune to this kind of thing for the most part, of course, but the lid will be ruined and it could leave a pretty foul odor lingering on the cup itself. Lids can be bought separately, but you'd undoubtedly prefer not to have to spend money on a new one. Of course, if you are thorough in cleaning the lid off, this may never be a problem for you.
Additionally, while the lid is easy to clean and stays on the cup pretty well, it is not spillproof. An owner of both a Yeti and Beast tumbler tried tipping the cups upside down while full of water with the lids shut. The Beast did not leak at all, while the Yeti did let a few drizzles of water go. This doesn't take away from its credibility, but it is just a little bit of a downer.
The Yeti tumbler lid comes with plastic o-rings that secure the lid to the tumbler itself. Unfortunately, sometimes these rings can slide off or be pulled off of the lid over time with excessive use.
The Beast: Pros, Cons, and the Origins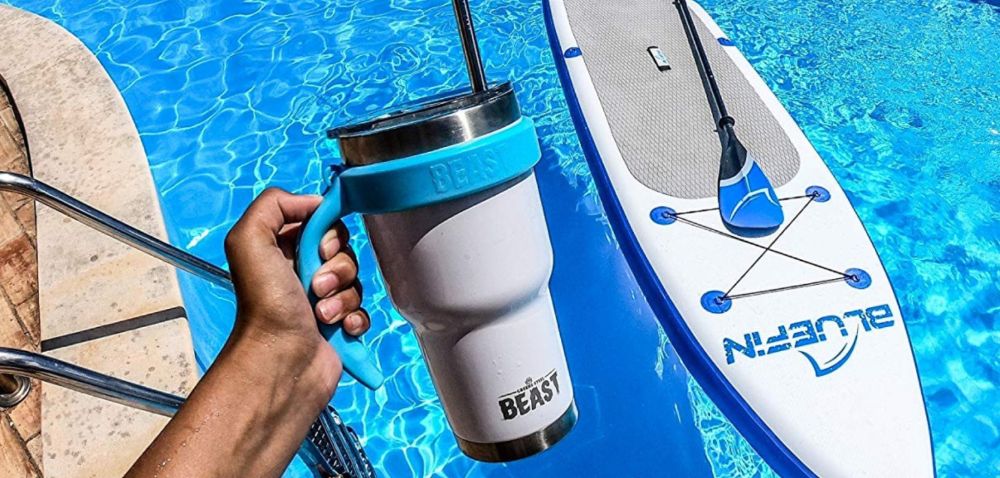 Beast tumblers come from the company known as Greens Steel. Greens Steel is a bit newer than Yeti Coolers, having been officially started in 2015. Greens Steel was created out of awareness for the damage that single-use plastic has done to the earth. This goal is reflected in their name, Greens Steel, and the company focuses on making tumblers and other drinkware that is completely eco-friendly.
The company is totally family-based and family-run. The two parents run the store for the most part, but they mentioned that they bring their children into the feedback and manufacturing process as well. The mission statement on the Greens Steel website states that their goal is to produce toxin-free drinkware that will not leach unhealthy chemicals into or change the flavor of any drink.
It's nice to be aware of companies that are willing to give their best effort to be creative while still keeping the environment in mind. The Yeti is a great company, but don't disregard everything that Greens Steel Beast tumblers have to offer. Now that you know a bit more about them, let's explore a few pros and cons of The Beast.
Pros
One of the nicest things about Greens Steel is their aforementioned dedication to creating eco-friendly products. As listed on their website, Greens Steel makes a point of doing its best to make all of its products economical and non-toxic. They work hard to make certain that their products are the best, not only for the environment, but for their customers as well.
Unlike most of Yeti's tumblers, Greens Steel Beast tumblers come with quite a package. Not only do you get the tumbler itself, but with it comes two different metal straws and a straw cleaner as well. The straws are said to be pretty durable and high-quality, just like the tumbler. Plus, the straw cleaner enables you to keep those straws clean and in good shape. This multi-product package is a very popular choice among buyers.
In addition to its full package, the Beast tumbler is, like the Yeti tumbler, constructed with stainless steel and double vacuum insulated walls. This style of construction makes for a very durable cup that will last through most scrapes and knocks. Beast tumblers come in seventeen or more different colors and offer a variety of different styles and sizes as well. There are even children's tumblers in addition to adult-sized ones. This wide variety of options is another contributing factor to the Beast's popularity.
Beast tumblers, while they do have a fairly close price range to that of Yeti tumblers, are often several dollars cheaper than the alternative. During good sales especially, you might be able to get a good-sized tumbler for as little as $15. For such a durable product, this is a pretty good deal. If you are crafty and careful about when you shop, you should have no problem buying a Beast tumbler for that price, depending on what kind you are looking for.
For the most part, Beast tumblers are spill and leak-proof. As mentioned before, Yeti tumblers have a mag-slide latch on the lid, which is effective at staying closed (and easy to take off for a wash) but less effective at keeping all the water inside the tumbler. Beast tumblers have foldback snap-shut lids that will stay in place fairly securely. This makes the Beast tumbler a much better option if you have a problem with spills. This is especially nice for people with small children!
See the latest price of Beast tumbler cups at Amazon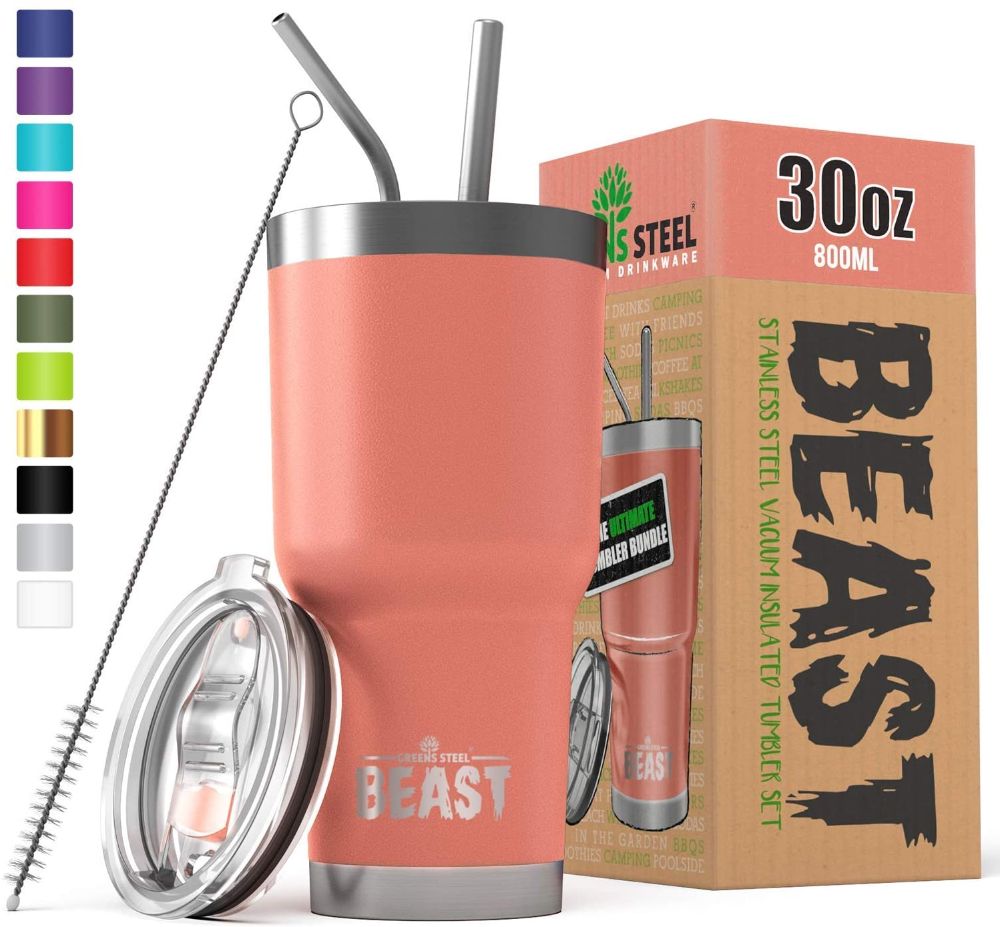 Cons
Thankfully, the pros to having a Beast tumbler do outweigh the cons for the most part, but you may want to know just what you're getting into.
For one thing, the Beast is sometimes cheaper than the Yeti. While this is not necessarily a bad thing, you might find that a Beast tumbler won't last as long because the quality is just not the same.
Additionally, because the quality is not as high, any liquids you put into your tumbler may not be able to maintain the desired temperature for the same period of time. You might find that your hot drinks become lukewarm sooner than they might in a Yeti. Plus, ice will melt a lot faster in a Beast. While some people may be willing to put up with this, others may find that they are willing to pay those extra few dollars to get better quality.
What Do Beasts and Yetis Have in Common?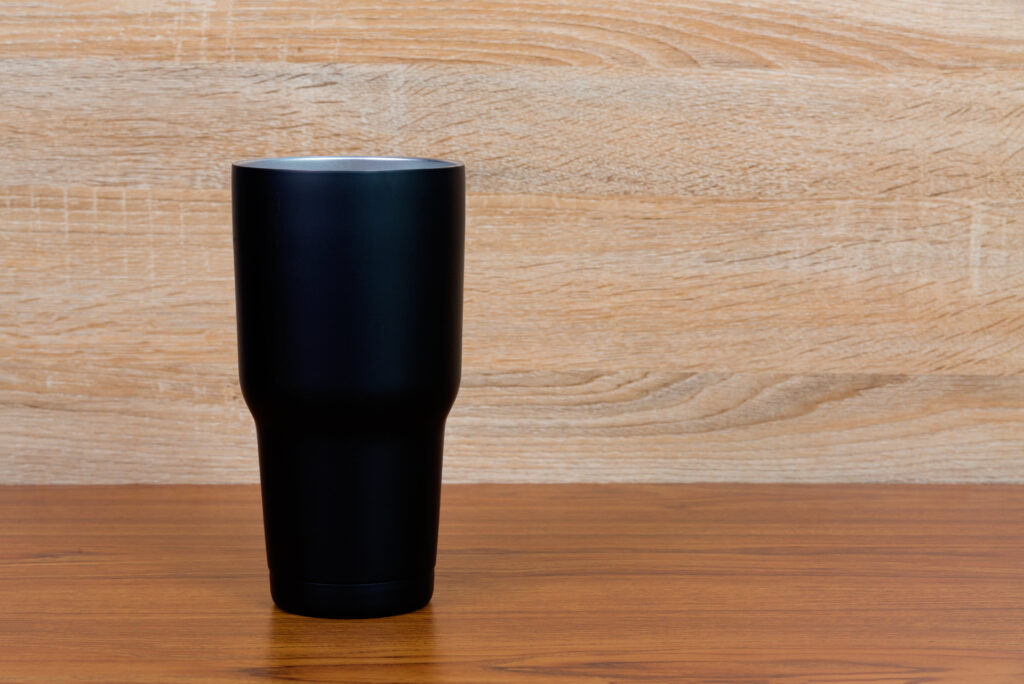 Now that you know some pros and cons, let's talk about what Beast and Yeti tumblers have in common. For starters, the pricing is typically the same; Yeti and Beast tumblers have a variety of sizes ranging up to 32 ounces.
These tumblers can cost anywhere from $20 (sometimes less depending on where you buy them from) to $40. As mentioned before, there are a few variances in price (with Beast tumblers being the cheaper option) but for the most part, they are generally the same.
Additionally, Yetis and Beasts have similar designs and build. Both are made with stainless steel and have insulated insides. An additional perk is that both brands of tumblers are BPA-free, as well as dishwasher safe. Quite possibly the most defining feature of both tumblers is their durability. Both were built to resist breaking, cracking, and even chipping.
Whether you buy a Yeti or a Beast tumbler is really dependent upon your personal needs and wants. They are both durable choices, and they will likely last you for several years at the least. The color and style are really where it's down to personal preference, but as was said, you will have a hard time going wrong with either of them. Shop wisely and you should be happy with whatever you decide to buy.