I recently purchased a couple of Klean Kanteen bottles for me and my kids and sometimes we use them for tea and they get dirty. I wanted to know to know if Klean Kanteen bottles are dishwasher safe or not.
So I did some research and I looked at both the printed material as well as Klean Kenteen's website to get the answer. I also looked at other popular brands like Hydro Flask and Yeti to compare them to Klean Kanteen.
Klean Kanteen vacuum insulated bottles are NOT dishwasher safe, however the single wall (non-insulated ) bottles ARE dishwasher safe. All Klean Kanteen caps and lids, except the bamboo cap, ARE dishwasher safe.
Klean Kanteen clearly state on their FAQ page:
Single-wall (non-insulated), brushed stainless Klean Kanteens and food canisters are dishwasher safe. We recommend handwashing of insulated and color coated products. All Klean Kanteen caps and lids, except for the bamboo cap, are also dishwasher safe.
See the latest price of Klean Kanteen bottles at Amazon

Their Printed Material Confirms This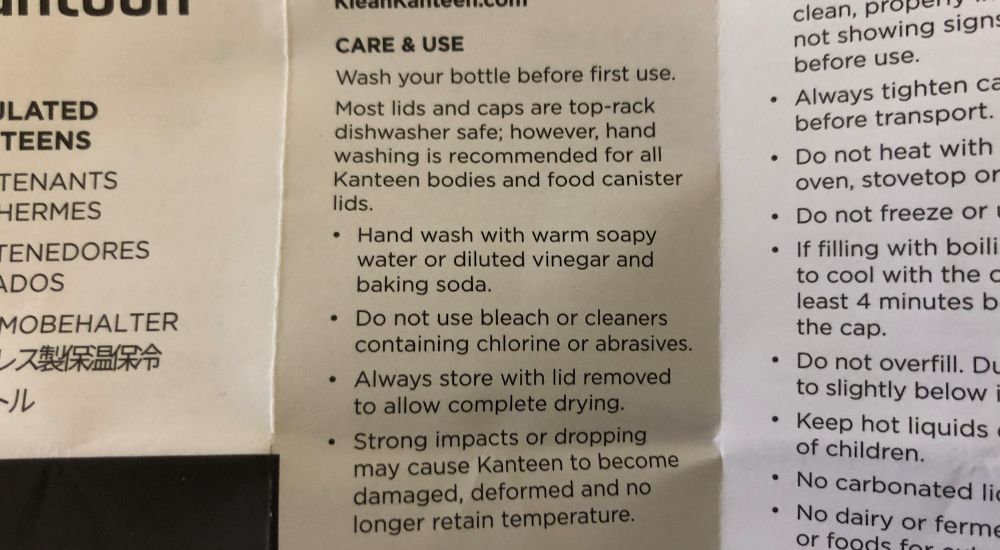 I recently bought a 20 oz Klean Kanteen bottle as well as a 12 oz Kid's bottle so I had a chance to look through the printed material to see what it said and to see if this confirmed what the company said on their website.
The printed material clearly states that the vacuum sealed bottles are not dishwasher safe and should be hand washed only.
The Bottom Of The Insulated Bottles Also Say They Aren't Dishwasher Safe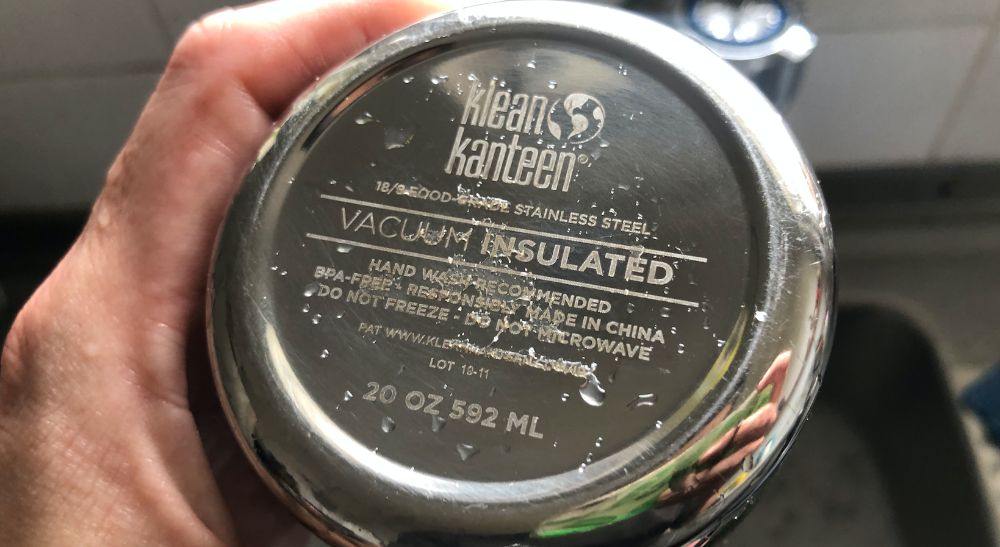 As you can see in the image above of the bottom of a Klean Kanteen insulated bottle it says "hand wash recommended"
It doesn't technically say that it's not dishwasher safe, but it doesn't say that it is and it doesn't recommend it.
It also advised you not to freeze or microwave.
Why Aren't Insulated Klean Kanteen Bottles Dishwasher Safe?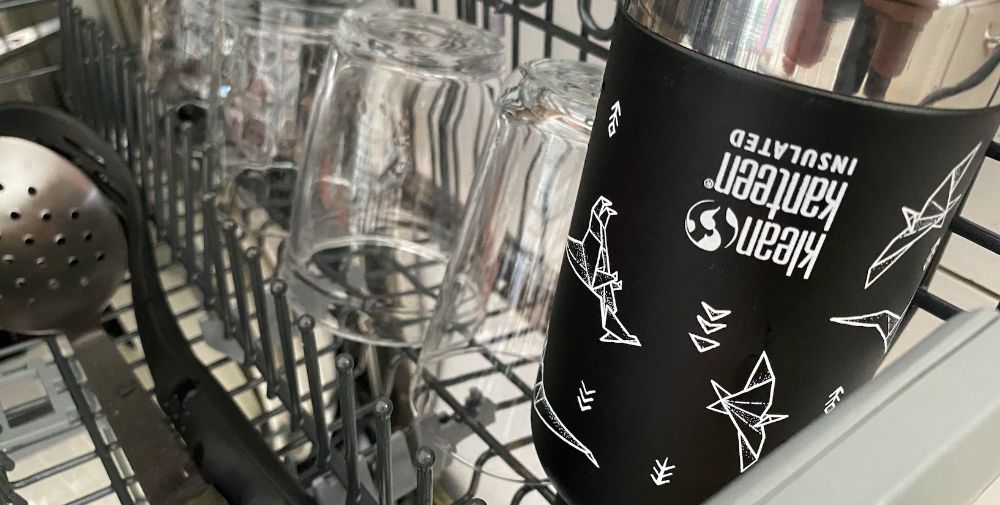 The reason Klean Kanteen bottles are so effective at keeping drinks hot and cold is because they are double walled and have a vacuum inbetween the inner and outer wall.
The vacuum stops most heat passing through it and this insulated the bottle really well.
The problem with putting your Klean Kanteen bottle in the dishwasher is the extreme heat of the dishwasher as well as the hard water pressure has the potential to break and compromise the vacuum seal of your water bottle.
If this happens then the entire vacuum between the inner and outer wall will fill up with air and the bottle will lose it's insulating properties. There is no way to fix this once it occurs.
On this Amazon page one customer stated that they have put their Klean Kanteen bottle through the dishwasher a number of times with no effect to the insulating performance of the bottle. However, they did notice the dishwasher caused some of the paint to come off their bottle.
The heat and high water pressure in the dishwasher also has the potential to either discolor or remove parts of the powder coated paint on your bottle. So it has the potential to make your bottle look worse, which I don't think you would want.
Why Are Single Wall Bottles Dishwasher Safe?
On their bottle care page Klean Kanteen state that:
Our single-wall Kanteens in brushed stainless are dishwasher safe, as are our pint cups, baby bottles and single wall food canisters.
The reason the single wall bottles are dishwasher safe is that there is no vacuum seal insulation that needs to be worried about.
The bottle is just made from a single wall of stainless steel which can easily handle the heat and pressure of the dishwasher.
There is still the potential that the dishwasher may remove or discolor the outside paint of your single walled Klean Kanteen bottle, so that is something to be considerate of.
Are Klean Kanteen Lid's Dishwasher Safe?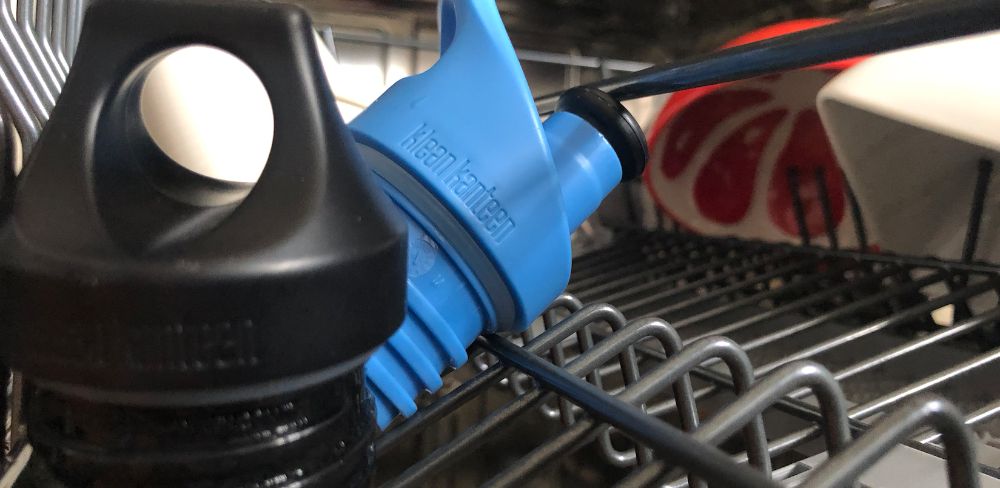 The majority of Klean Kanteen's lids are dishwasher safe. The only lid that isn't dishwasher safe is the bamboo lid as well as the original Stainless Loop and Flat caps.
On this blog post Klean Kanteen states:
All Kid Kanteen and Classic caps (except the Stainless Unibody Bamboo Caps) and all Wide caps are dishwasher safe. The Café Cap is dishwasher safe and the rotating piece on the top also pops out for thorough cleaning.
The original Stainless Loop and Flat Caps must be handwashed because they were constructed with two materials: stainless steel (threads) and polypropylene (top), because of such they must be handwashed to ensure that water doesn't work itself into the stainless cavity.
What Happens If You Put Your Klean Kanteen In The Dishwasher?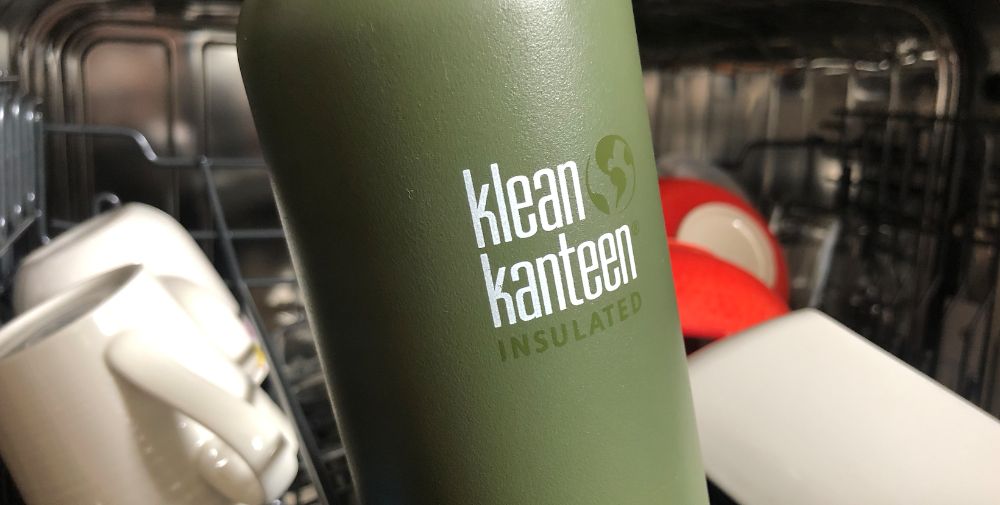 If you put your Klean Kanteen bottle in the dishwasher it's actually unclear what might happen.
The bottle may be completely fine and go through the cycle and just come out clean. Depending on your dishwasher it may not have any bad effect on your bottle at all.
Some customers have reported on Amazon that they have put their bottle through the dishwasher without any issue.
However, there is a chance that putting your Klean Kanteen in the dishwasher may result in the vacuum seal breaking and your bottle no longer insulating properly.
There is also a chance that the dishwash may cause the paint on the outside of your bottle to either get discolored or for it to actually chip off from the high water pressure.
How Should You Clean Your Klean Kanteen?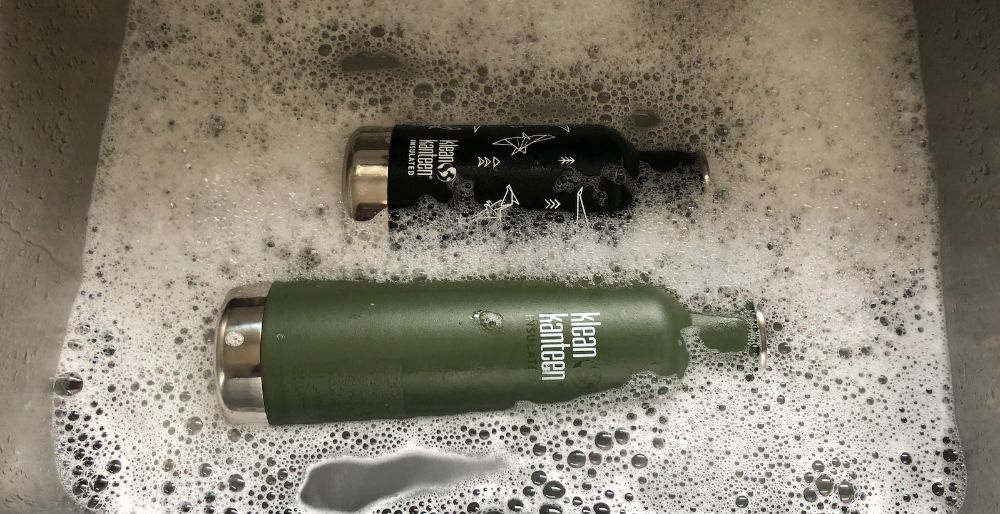 To clean your Klean Kanteen bottle it is advised that you hand wash it in warm and soapy water.
Use a long handle brush with hard bristles (see the best bottle brushes here) and use a soft sponge or cloth to clean the outside.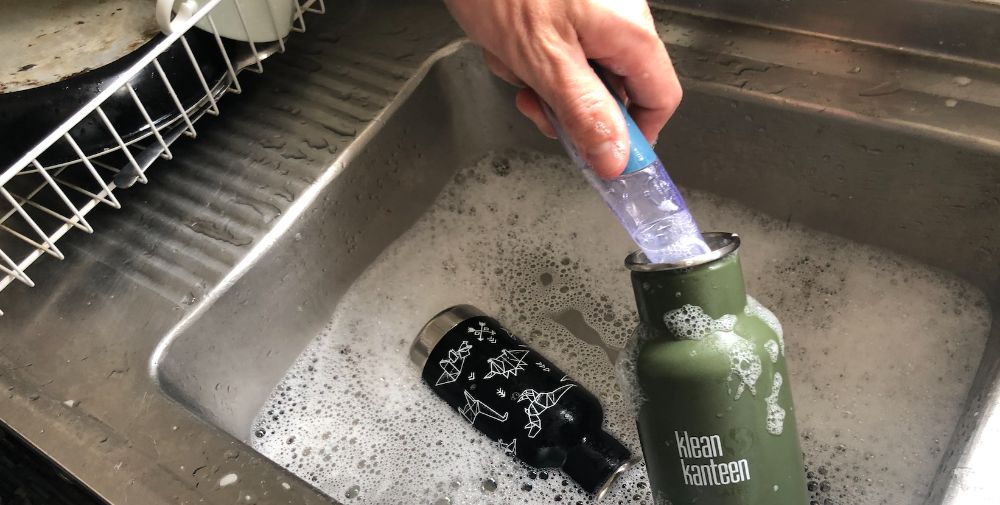 Avoid using coarse or abrasive cleaners especially on the outside of the Hydro Flask as they can scratch the bottle and remove the powder coated paint.
What Insulated Bottles Are Dishwasher Safe?
While Klean Kanteen bottles aren't dishwasher safe and can't be put in the dishwasher they aren't the only vacuum sealed bottle on the market.
So are there any other insulated bottles that are actually dishwasher safe?
Yeti Bottles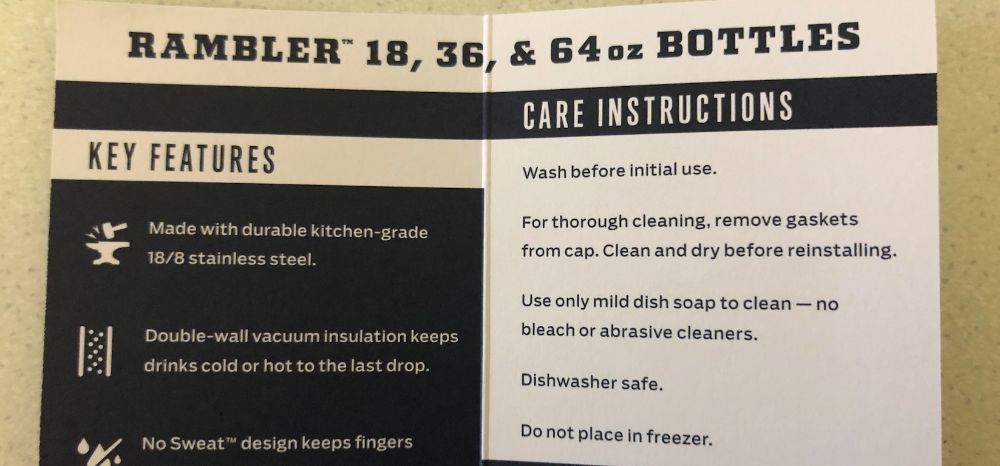 As far as I can find Yeti Bottles are the only vacuum insulated botles that are dishwasher safe.
I own a couple of these bottles and they are noticeably heavier than Klean Kanteen bottles as well as other brands of vacuum sealed bottles.
I'm not sure if Yeti have a different manufacturing process that makes their bottles stronger or if they have just tested them enough to know there is actually minimal risk of damage if put in the dishwasher.
Maybe other manufacturers are just being careful and don't want to deal with returns and customers claiming warranty on broken bottles.
In my article on whether or not Yeti cups are dishwasher safe I talk about how the company originally said they weren't dishwasher safe when the cups first came out. But they amended this back in 2015 when, after some serious testing, determined that YES the bottles and the cups were strong enough to handle both the wild and the inside of a dishwasher.
See the full range of Yeti Bottles at Amazon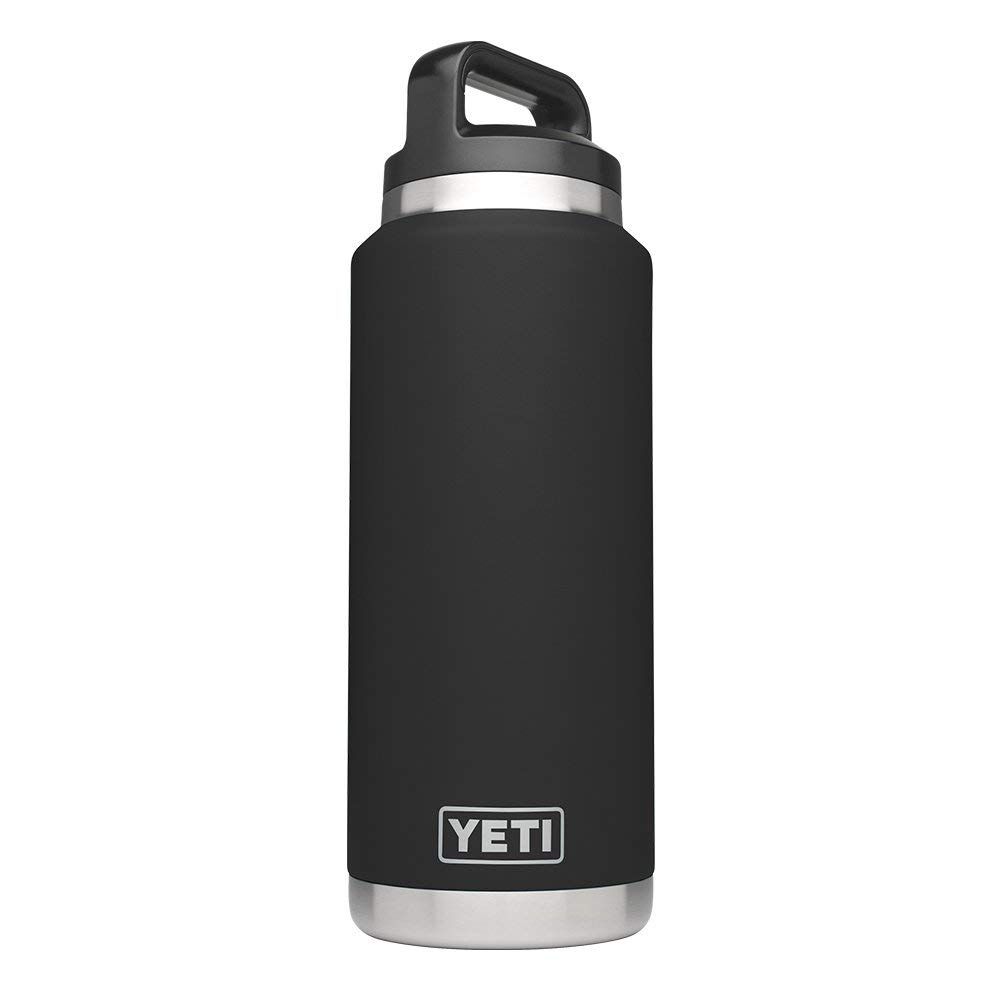 Hydro Flask Bottles

Hydro Flask bottles are the same in Klean Kanteen in that they are NOT dishwasher safe.
They state on their website that you shouldn't:
Put your flask through the dishwasher or soak the exterior in hot water: The dishwasher can get hot enough to affect the insulation property of the flask as well as discolor the powder coat. Similarly, soaking your entire flask in hot water can discolor the powder coat.
Some of the caps are dishwasher proof but none of the bottles are. Click here for full details on if Hydro Flask bottles are dishwasher safe.
See the full range of Hydro Flask bottles at Amazon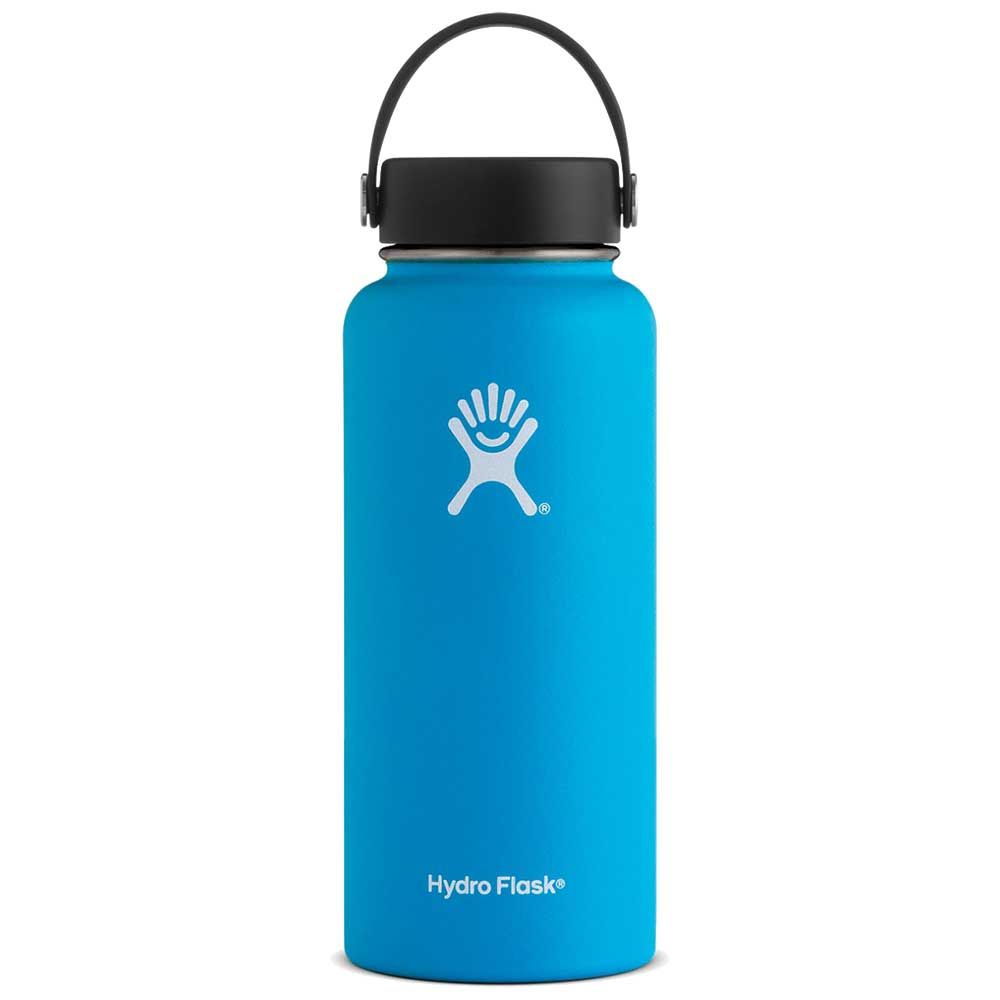 Should You Still Buy a Klean Kanteen Even Though They Aren't Dishwasher Safe?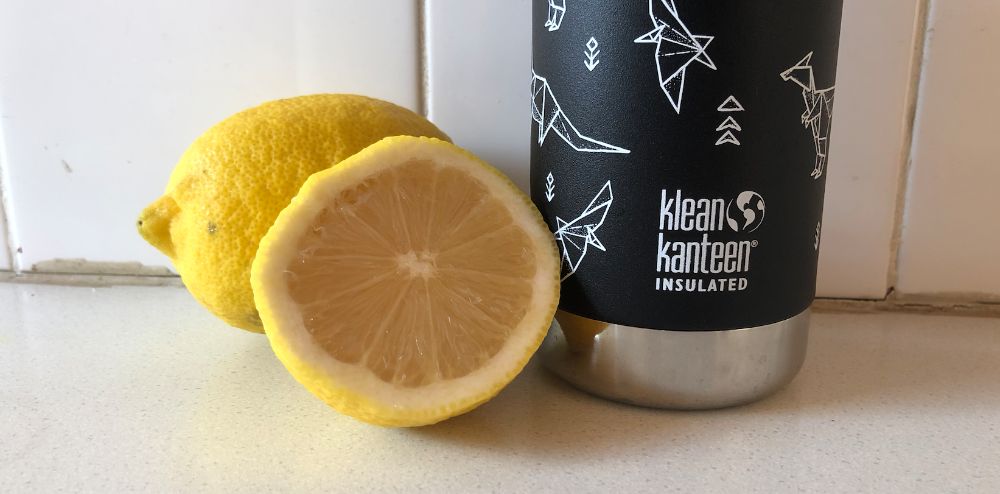 Yes definitely. Personally for me I really like the Klean Kanteen insulated water bottles.
Through my own testing as well as the tests I have seen online Klean Kanteen have some of the best insulating performance of any water bottle out there and can keep ice longer than popular competitor Hydro Flask.
They are great bottles that perform really well and they come in a variety of colors and sizes.
See the full range of Klean Kanteen bottles at Amazon