I love a long and scenic hike but I know that wearing the correct clothing and shoes and having the right equipment is vital for my comfort.
I started off just hiking in converse or nike joggers and while this worked fine for some tracks a lot of tracks get muddy and wet, especially if it's been raining recently (which is when the waterfalls are flowing at their best).
Over the years, and after many soggy shoes, I've learned some essential tips for hiking in water and how to keep your feet dry and comfortable in less than ideal conditions.
Tips for hiking in water include investing in good quality waterproof boots or water shoes, neoprene or waterproof socks and having a spare pair of shoes if you know it's going to be really wet or you'll be doing river crossings.
It's also a good idea to wear fast-drying pants or shorts if you plan on going swimming, wading through water or if it's going to be raining.
Using a trekking pole is great for stability when hiking through streams and rivers and can make crossings easier.
If you're planning a hike and think you'll need to trek through streams and water, following the tips in this article can help protect your feet, prevent blisters and make the hike comfortable and enjoyable.
Invest in Waterproof Hiking Boots or Fast-Drying Hiking Shoes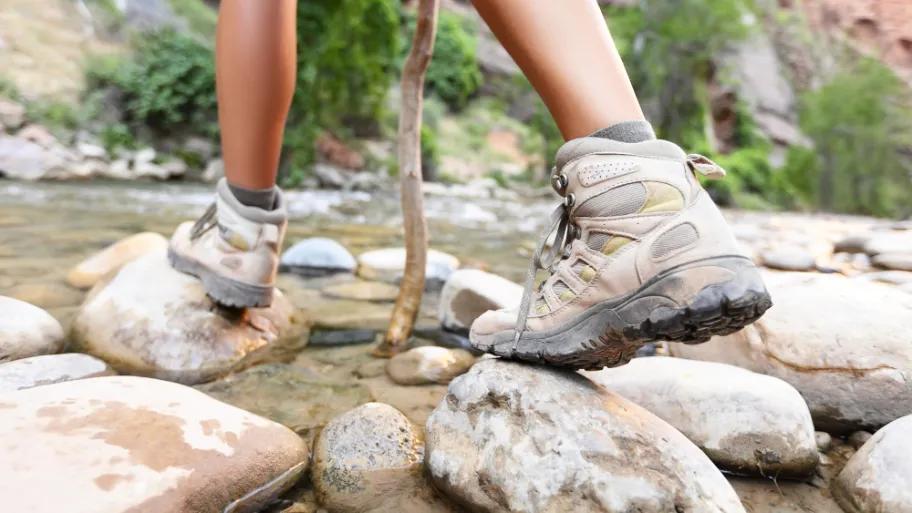 For years I hiked in converse or runners and while they are ok on warmer dryer days they would often get muddy and wet.
I remember falling into river once whilst trying to help my kids cross the river on the way to South West Arm Pool (one of my favorite spots) and had to walk back for an hour or more in soggy boots.
Investing in a pair of good quality waterproof hiking boots or fast-drying shoes is the most important tip when hiking through water. Anything less than this can mean spending the rest of your hike with cold and wet feet (not something I want to repeat).
Bear in mind that no boot is 100% waterproof and the ones that claim to be waterproof typically only keep your feet dry under the following circumstances:
Non-heavy rain or snow
Hiking through wet grass and vegetation
Walking through shallow streams and puddles
As long as the water isn't higher than the entrance to the boots then your feet should stay dry. Hiking boots also offer ankle support which can help you to avoid rolled or sore ankles as the hike goes on.
However, if you step into deeper rivers or streams then water will get in through the top and down into your shoe.
If you want a boot that's 100% waterproof, you'll need rubber boots which are notorious for blisters and aren't very comfortable for hiking.
A pair of good quality waterproof hiking boots doesn't come cheap but it's worth the investment because they can last you for years. Good brands to consider include:
When shopping for waterproof hiking boots, check that the specs specifically state that they're waterproof and have the following features:
eVent, Gore-Tex or HydroWall membranes
Rubber sole and toe guard
Closed seams
For instance, the Salomon Men's X Ultra Pioneer Hiking Boot has Salomon's trademark waterproofing technology (ClimaSalomon Waterproof) around the entire boot to help keep your feet dry.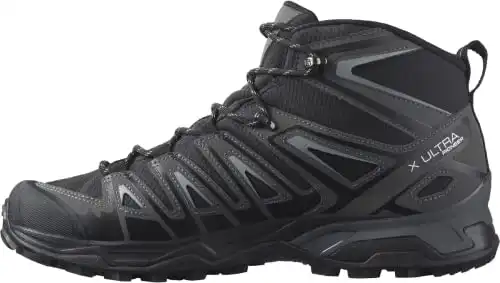 Treating your hiking boots with a Gore-Tex or leather wax beforehand can enhance the waterproofing properties and help keep them drier.
Remember that waterproof hiking boots are less breathable than non-waterproof ones and on warm days they can trap sweat around your feet, making them feel hot and then wet – the opposite result you want.
That's why I tend to only wear my waterproof hiking boots in cool weather. In warmer weather, I wear fast-drying and breathable trail or amphibious water shoes or a hiking sandal with a good grip sole.
Although my feet will get wet when I hike through streams, my feet will feel cooler, my shoes will dry very quickly and they'll also protect my feet from the river bed and sharp hiking terrain.
These 2 shoes are great examples:
Merrell Men's Water Shoe (this has a durable rubber sole for decent traction on slippery surfaces and a fast-drying, lightweight and breathable upper).
KEEN Water Sandal (these are breathable like regular sandals but have a protective rubber toe guard and aquagrip on the soles for excellent traction in water and slippery surfaces).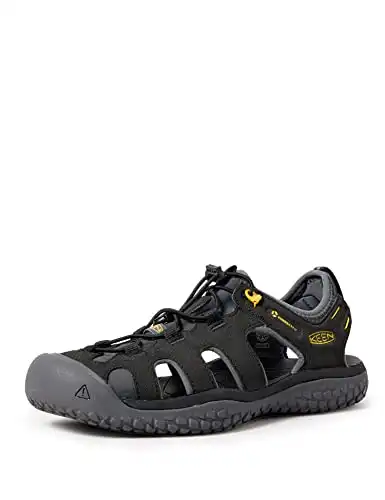 I don't recommend taking your shoes off to hike through a stream or river because they usually have sharp stones that can injure your feet.
Invest in Waterproof or Neoprene Socks
If you've opted to wear waterproof boots for your hike, wear a pair of waterproof or neoprene socks for best results.
I like wearing Merino wool ones with a hydrophilic membrane because they wick moisture away from my feet but also do a great job of not letting moisture in.
Hiking socks aren't cheap compared to regular socks but honestly they can be worth their weight in gold and for long wet hikes they make everything so much more pleasant.
I've had hikes where the soles of my feet were super sore just because I was wearing the wrong socks.
SEALSKINZ all weather socks have 3 layers of fabric and the Hydrostop technology ensures that they fit snugly against your leg and help prevent moisture from entering.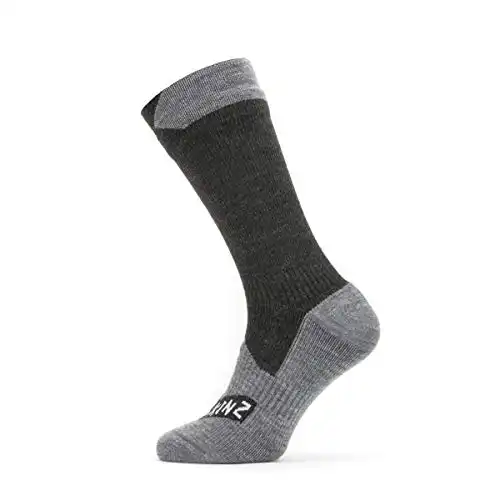 These socks are costly and if you don't want to go to the expense you could always cover your socks with plastic bags when you trek through streams.
I only recommend this for short water crossings because the plastic reduces the airflow around your feet and could also restrict blood flow if left on too long.
Have a Spare Pair of Shoes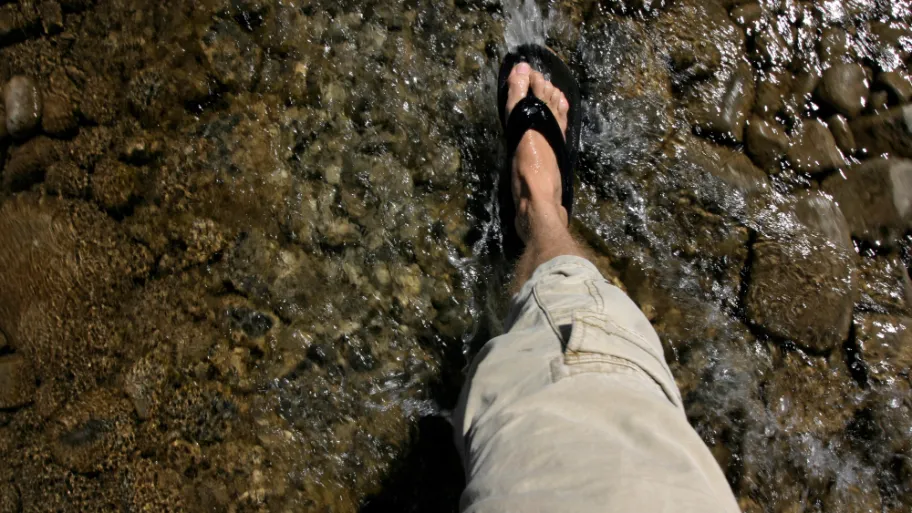 If you know your hike will involve trekking through a lot of water, consider bringing a spare pair of lightweight and fast-drying hiking shoes or sandals in your backpack.
A typical fast-drying hiking sandal or amphibious shoe doesn't take long to dry but I like to avoid wearing wet shoes (even for half an hour) because it can cause serious blisters.
Lightweight sandals can easily clip onto your backpack and you can just swap them out when doing river crossings. Alternatively, you can get lightweight shoes
These lightweight water shoes from Amazon are great to have as a back-up pair and their fast-drying properties mean that you'll always have dry shoes while your others are wet.
If you don't want to carry a spare pair of shoes but also don't want wet shoes, consider carrying a spare pair of thick hiking socks to cross streams and other water bodies.
These will help protect your feet and you can wring them out afterwards and tie them to the outside of your backpack to dry them out.
Wear Fast-Drying Pants, Leggings or Shorts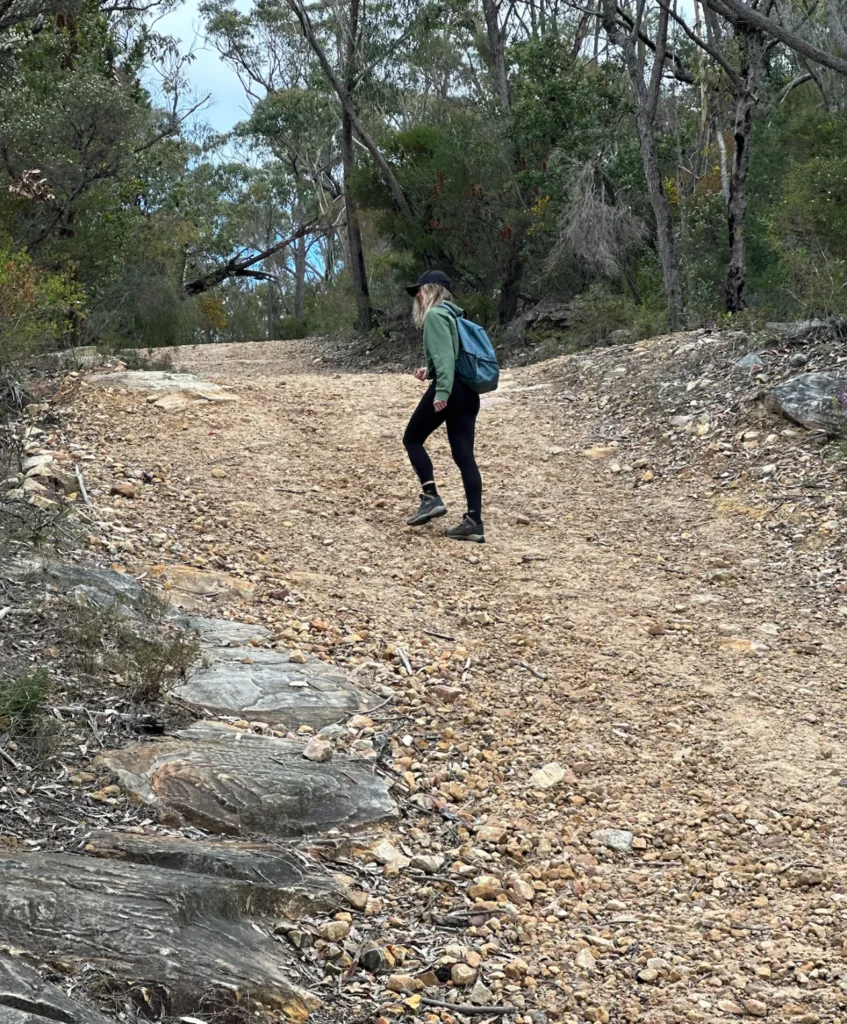 When hiking through a fast-moving river or stream your pants can easily get wet, making the rest of your hike pretty uncomfortable.
However, wearing lightweight, breathable and fast-drying pants can help prevent this. These convertible pants from Amazon are a great example because there's a zipper to convert them into shorts and they're also UV resistant.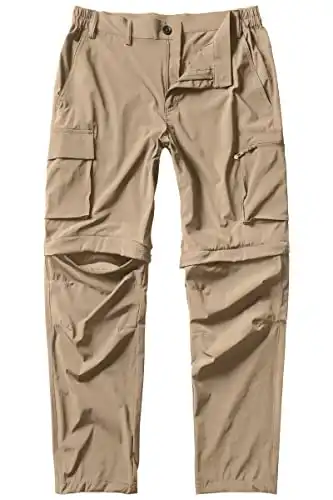 You can also treat them with a tick repellent to protect yourself from ticks while hiking.
That said, when hiking through water in cold weather you risk hypothermia if you get wet and the temperatures are low enough. In this case, wearing wading pants over your regular ones can help keep you dry.
For instance, these cuffed wading pants from Amazon are double taped and have 3 layers to insulate you from the cold water.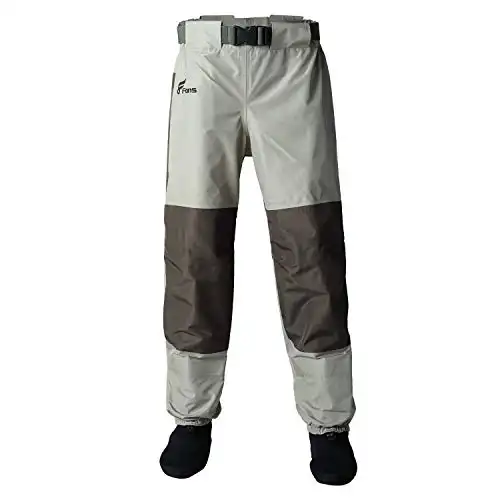 Use Trekking Poles for Stability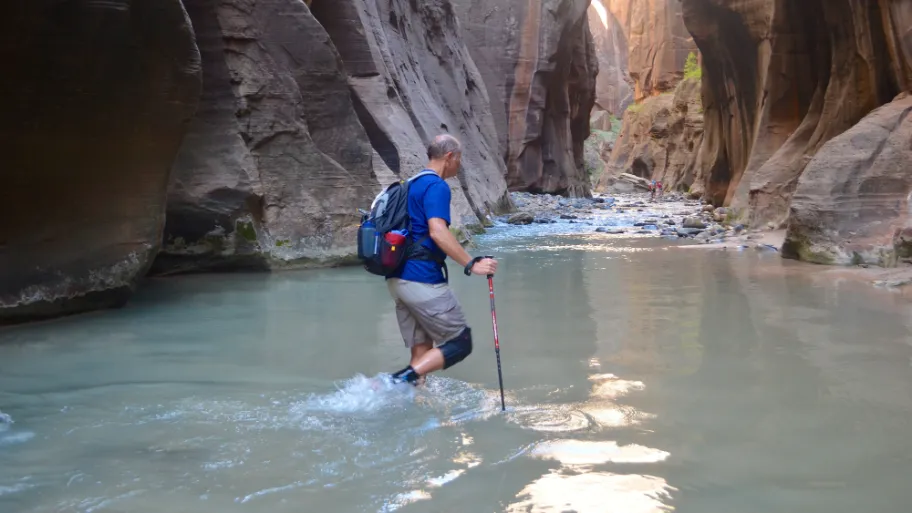 Good quality hiking shoes or boots almost always have soles with good traction which can help keep you from slipping and falling when hiking through water.
If you're still worried or you're unstable on your feet, using trekking poles can give you added stability and take pressure off your joints.
These collapsible trekking poles from Amazon are lightweight and have cork-like handles to help wick away sweat from your hands.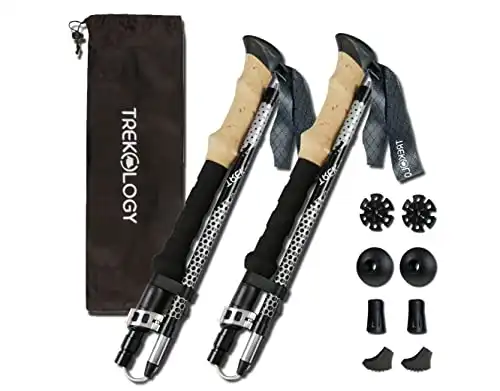 Trekology Trek-Z Collapsible Hiking & Trekking Poles
Help Prevent knee injury, support extra weight, and walk comfortably with these hiking poles. Cork-texture grip wicks away sweat from hands keeping them drier. Made with aircraft grade aluminum-crucial for hiking or backpacking in rough terrains and supporting heavier weights.
Trek-Z trekking poles collapse down to a portable 15 inches (38 cm), thanks to its retractable tri-fold design. Fitting into backpack, luggage cases, or duffel bags for compact travel!
Buy Now at Amazon