Hydro Flask water bottles seem to be everywhere and so many people seem to be buying them. But why do people buy Hydro Flasks?
What is it about these bottles, and this brand in particular, that makes them so special? What is all the hype about and why are people buying these bottles in droves?
People buy Hydro Flasks because the brand is popular and seen as cool, plus the bottles are durable and come in amazing colors and the performance is great too. They can keep ice for 24+ hours and keep drinks hot for 12+ hours.
Branding and Cool/Fun Factor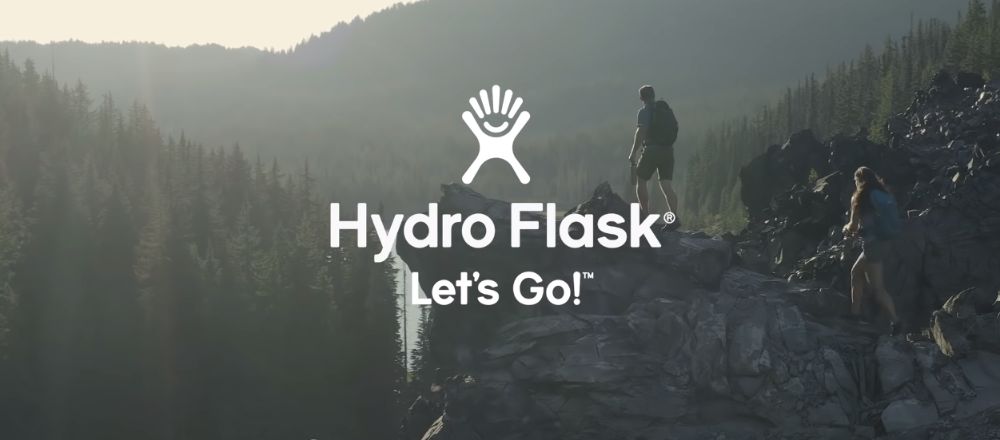 People decide to buy an insulated water bottle because they work great. But there are no so many options and brands out there what is it that makes people choose Hydro Flask?
While the performance of Hydro Flask is good ultimately it is their branding that causes a lot of people to buy Hydro Flask bottles instead of other brand of stainless steel insulated bottles.
Hydro Flask have done an absolutely amazing job of creating a high-quality brand that people love and want to be affiliated with.
Of all the water bottle brands out there which brand to you screams "fun" the most.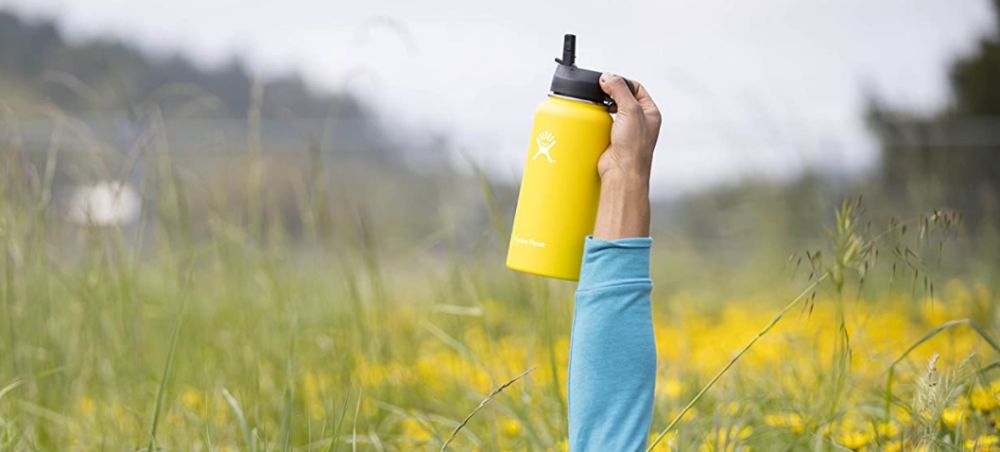 Hydro Flask have set themselves up as the most fun and lighthearted water bottle brand on the market. This is perfect for school kids as well as university students who love to show some personality in the things they own.
Hydro Flask started in 2008/2009 in Bend, Oregon by a couple who were sick of drinking lukewarm water.
The water bottles were quickly picked up by the outdoors community as well as yoga and pilates instructors and quickly they started to catch on.
In my article on why are Hydro Flasks so popular I talk about how when the company was sold in 2012 the new CEO and management team sat down and really defined the brand.
By the end of 2012 they were clear that they wanted to be "a fun, active lifestyle brand and to be a brand that does the right thing" – Alix Stuart writes in this Inc.com article.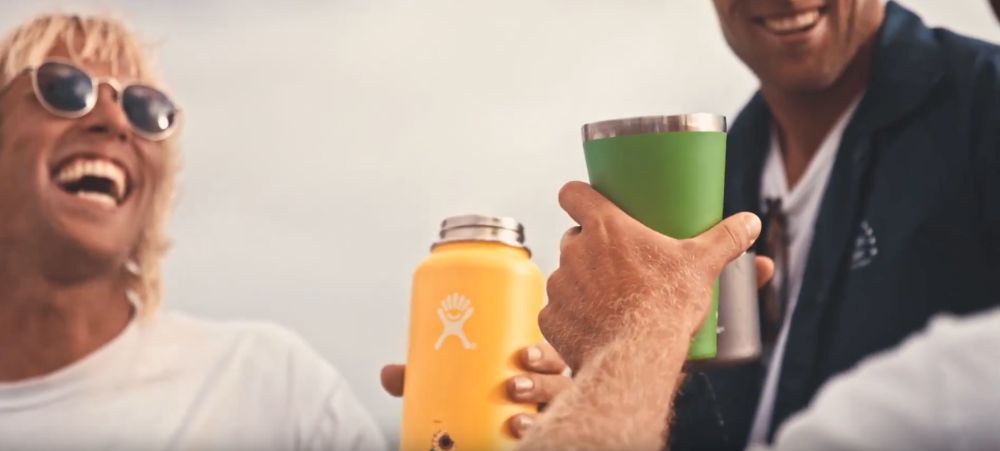 Their bright fun colors which are regularly updated, quirky jumping person logo and the marketing of the company focusing on people outdoors and having fun gives the brand those good vibes people so desperately want.
Over time more and more people have purchase brightly colored Hydro Flasks, making the brand more desirable to people who don't have one yet.
See the latest prices of Hydro Flask bottles at Amazon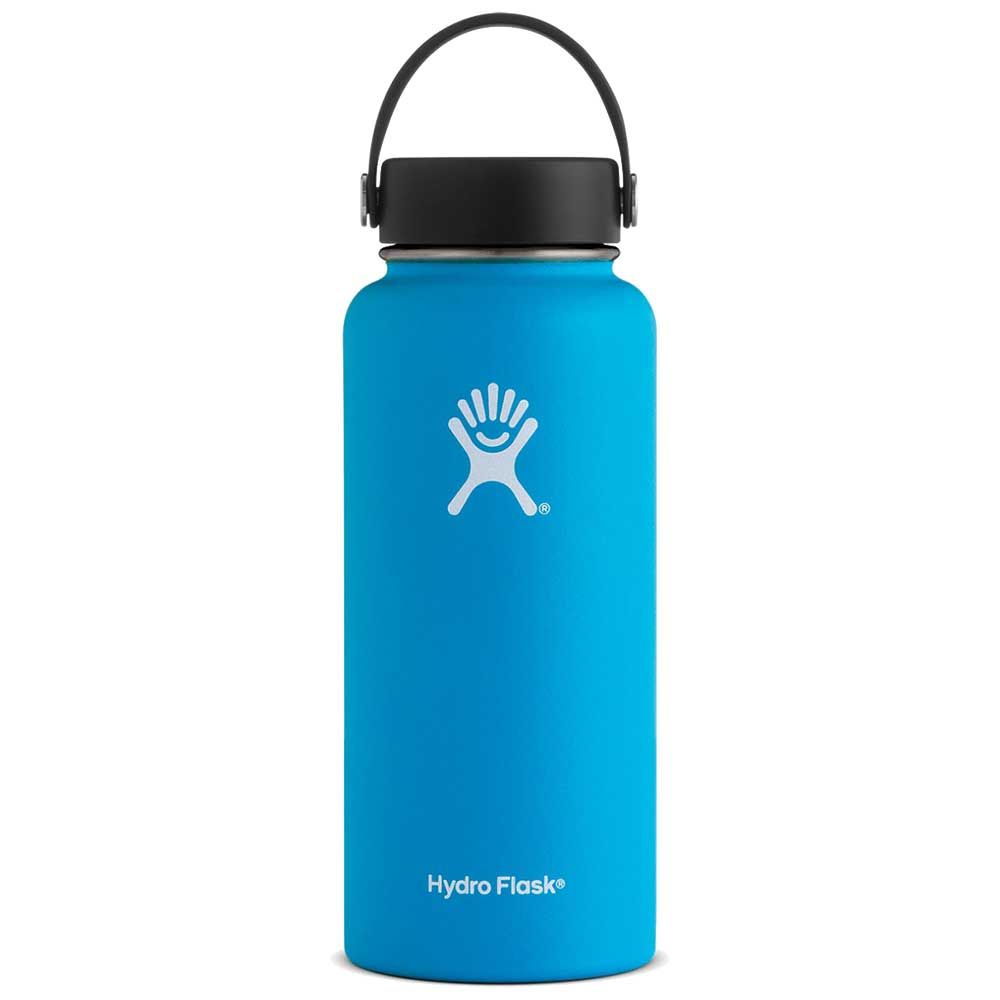 Performance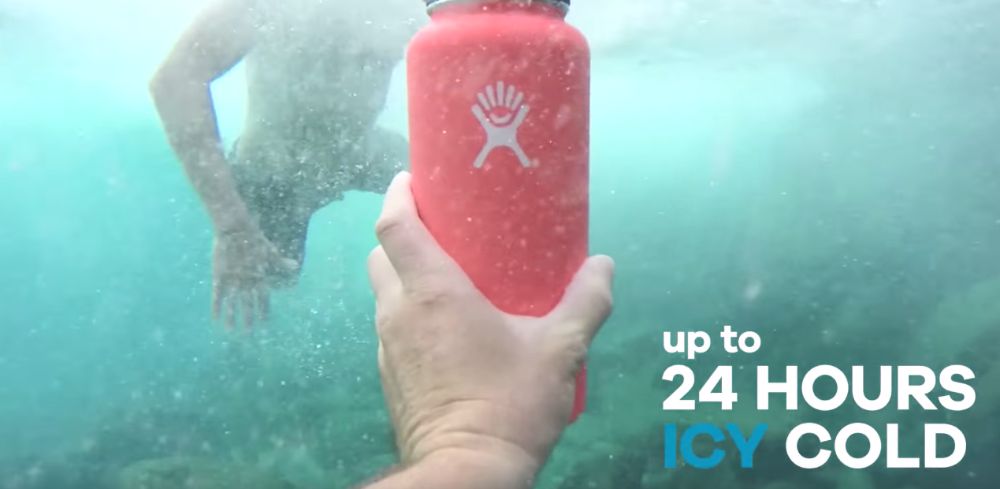 It's clear that people don't just buy Hydro Flasks because of the brand, they buy Hydro Flasks because the water bottles are great products.
They are made from 18/8 pro-grade stainless steel and it features double walled vacuum insulation that can keep ice frozen for up to 24 hours (and sometimes even longer) and it can keep drinks hot for 12+ hours.
This performance is impressive and speaking from my own personal experience water tastes so much better cold and it's so great to be able to take cold water with you and drink it cold throughout the day.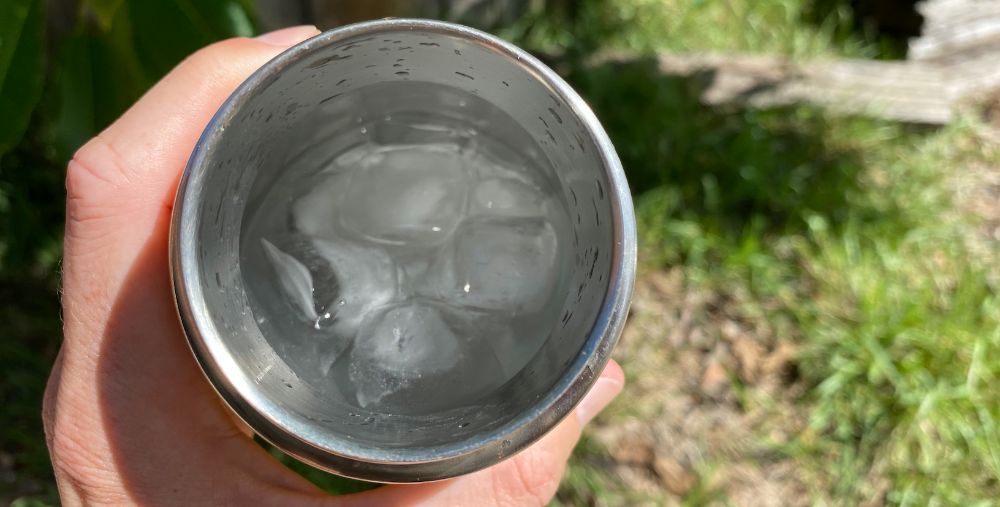 This amazing performance then becomes a talking point among friends and people you meet and it makes it really easy to recommend Hydro Flasks to other people who don't already own an insulated water bottle.
This allows the natural discussion and spread of the the brand and if you buy a Hydro Flask and love it are you going to bother recommending another brand to a friend because it might work a little better? Probably not.
Amazing Colors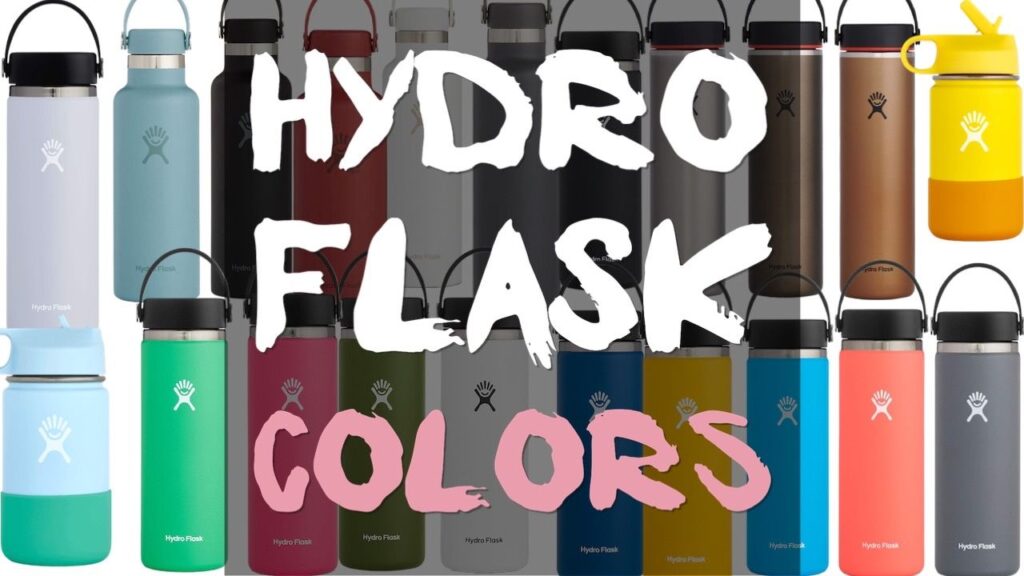 One of the big reasons people buy Hydro Flask bottles is because of their amazing colors.
They really get it right with their color design and create some of the brightest and best colors on the market.
If you want a bright fun water bottle you don't get a Yeti or a S'well or a Klean Kanteen, you get a Hydro Flask.
Plus they also have a bunch of great more subdued and laid back colors like white, black, stone, fog etc for people who don't want to go all out and get a super bright one.
So their colors appeal to a broad range of people and make the bottles more appealing and make people more likely to buy them.
Great Design + Lightweight
People also buy Hydro Flasks because the design of the bottle is a lot nicer than some other brands out there.
It's clean and minimalistic which I really love and the logo and text on the bottle is also really well done.
Because Hydro Flask removed lead from their manufacturing process they are also able to make their bottles lighter weight than other brands on the market.
A 32 oz Hydro Flask (which is the most popular sized Hydro Flask) weighs in at 15.2 oz when empty. Competing brands like Klean Kanteen weigh 20 oz in comparison and Yeti 36 oz bottles weigh 24.5 oz.
The Hydro Flask Trail series are even lighter than their regular bottles so people who want the insulating power of a Hydro Flask without the weight that goes with it can pay a bit more and get one of them.
The Move Away From Plastic and Towards Healthier and Most Sustainable Living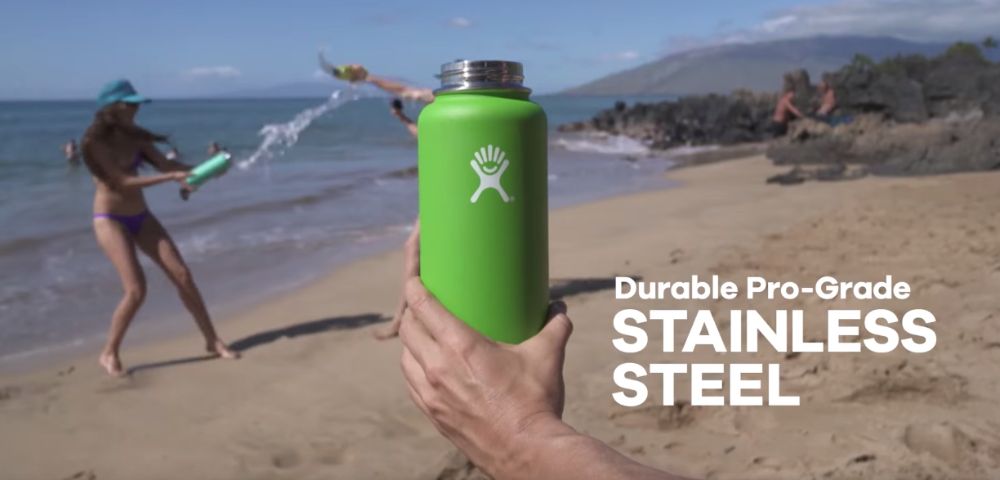 Hydro Flask came out right when two trends were converging.
The first trend was a move away from plastic bottles. After the discovery that BPA in plastic can cause big issues a lot of people wanted to stop drinking out of plastic bottles.
Glass and ceramic are great for drinking out of but they aren't durable enough and can easily break. Stainless steel bottles were the perfect alternative and Hydro Flask bottles are made out of stainless steel.
The other trend was a trend towards drinking more water and towards healthier living.
People wanted to consume more water each day and what better way to do that than to bring your own fancy water bottle that keeps your water cold all day? Read about how many Hydro Flasks should you drink per day
These two trends aligned perfectly with the launch of Hydro Flask and combined with great branding, marketing, product design and distribution Hydro Flask has been able to ride these trends.
All these reasons add up and explain why people buy Hydro Flasks and why people love their Hydro Flask bottles so much. Maybe it's time for you to get a Hydro Flask of your own.
See the latest prices of Hydro Flask bottles at Amazon