nICE Coolers are an affordable alternative to Yeti coolers with many of the same features as well as interchangeable wheels, making it easy to transport. But it also doesn't perform as well as Yeti in some areas.
So when it comes to nICE coolers vs Yeti coolers which cooler offers the best value for money and which cooler would I buy?
nICE Coolers are cheaper than Yeti, have wheels that are interchangeable and have a release valve. Yeti coolers are more expensive but have better ice retention and overall feel like a higher quality cooler.
Price – About Half The Price of a Yeti
One of the big reasons to consider a nICe cooler over a Yeti cooler is the price. nICE offers one of the most affordable roto-moulded coolers on the market and their coolers sells for approximately half the cost of Yeti's.
You can see the price differences between the nICE coolers and a similar sized Yeti cooler in the table below.
nICE COOLERS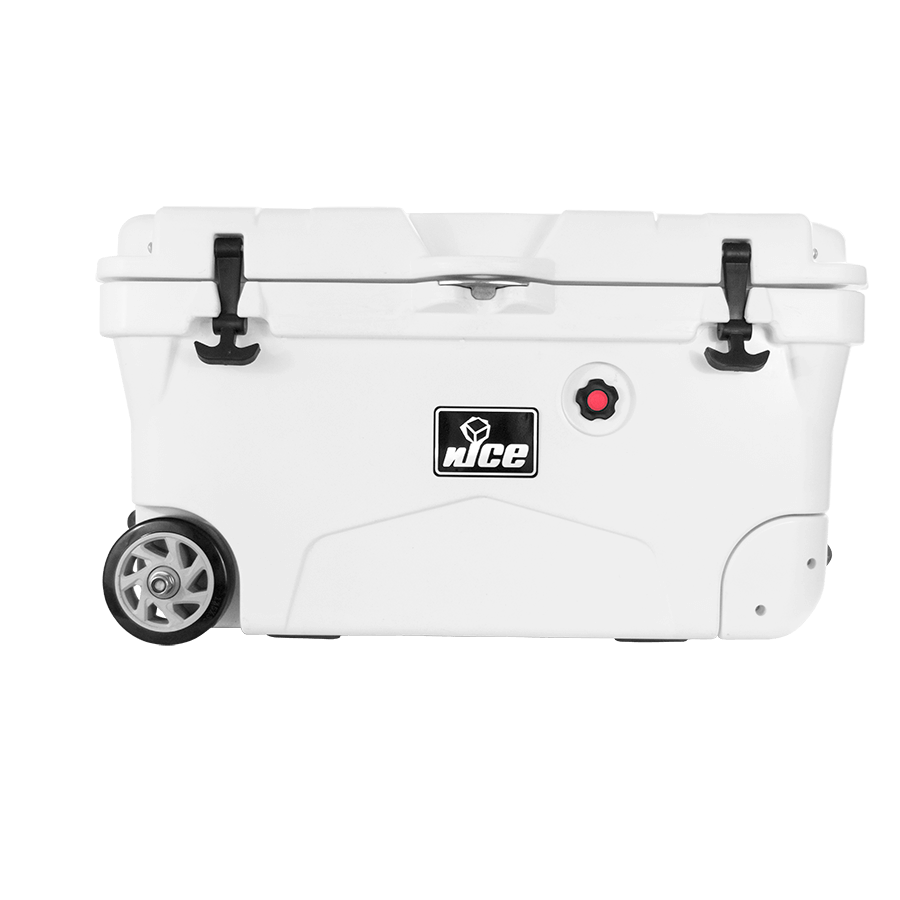 nICE 26-Quart:
---
nICE 50-Quart: $199.99 RRP (see more details)
---
nICE 75-Quart: $249.99 RRP (see more details)
---
nICE 110-Quart: $299.99 (see more details)
YETI COOLERS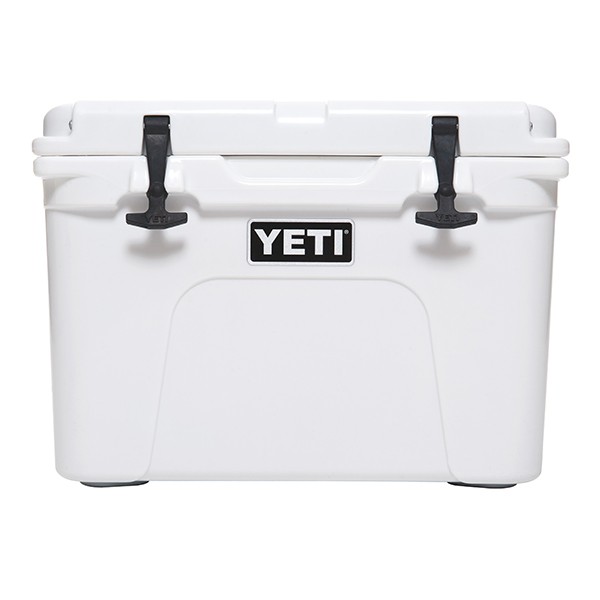 Yeti 35 (28.8-Quart):
---
Yeti 65 (57.2-Quart):
---
Yeti 75 (74.8-Quart):
---
Yeti 110 (96.4-Quart):
As you can see you can save HUNDREDS of dollars buying a nICE cooler instead of a Yeti cooler.
You'll still get a pretty great cooler, plus you'll get a cooler with wheels, which makes moving your cooler around so much easier.
But the question remains, does the build quality and the performance of the nICE cooler stack up to the Yeti and does it actually offer better value for money?
It's also important to note that nICE coolers aren't the cheapest roto-molded coolers. At the time of writing this Ozark Trail (Walmart's brand) are slightly cheaper (see my Ozark Trail vs Yeti comparison) and so are Lifetime coolers (see my Lifetime cooler vs Yeti comparison), but neither of those coolers come with wheels.
Wheels – Interchangable Wheels For No Extra Cost
To me having wheels on a roto-moulded cooler is what really makes the nICE Cooler stick out from the Yeti cooler or any other cooler on the market.
Not many roto-moulded coolers have wheels (see the full list of the best wheeled coolers here) and nICE coolers are the only coolers that come with interchangeable wheels.
By default the cooler comes with smaller hard wheels that have a low profile and don't protrude out from the sides of the cooler. They are great for rolling your cooler on hard ground or concrete or for shorter distances on rougher ground.
The best thing is they come with your cooler at absolutely no extra cost. It's important to note that these only come on the G3 coolers (Generation 3) and there are still G2 coolers out there that are being sold without wheels, so make sure you double check before buying.
These wheels are also standard across all the larger sizes of nICE coolers. Compare that to the Yeti Tundra Haul which only comes in one size (even though Yeti sell a wide variety of cooler sizes) and the Tundra Haul is approximately $50 more compared to a Yeti of a similar size without wheels.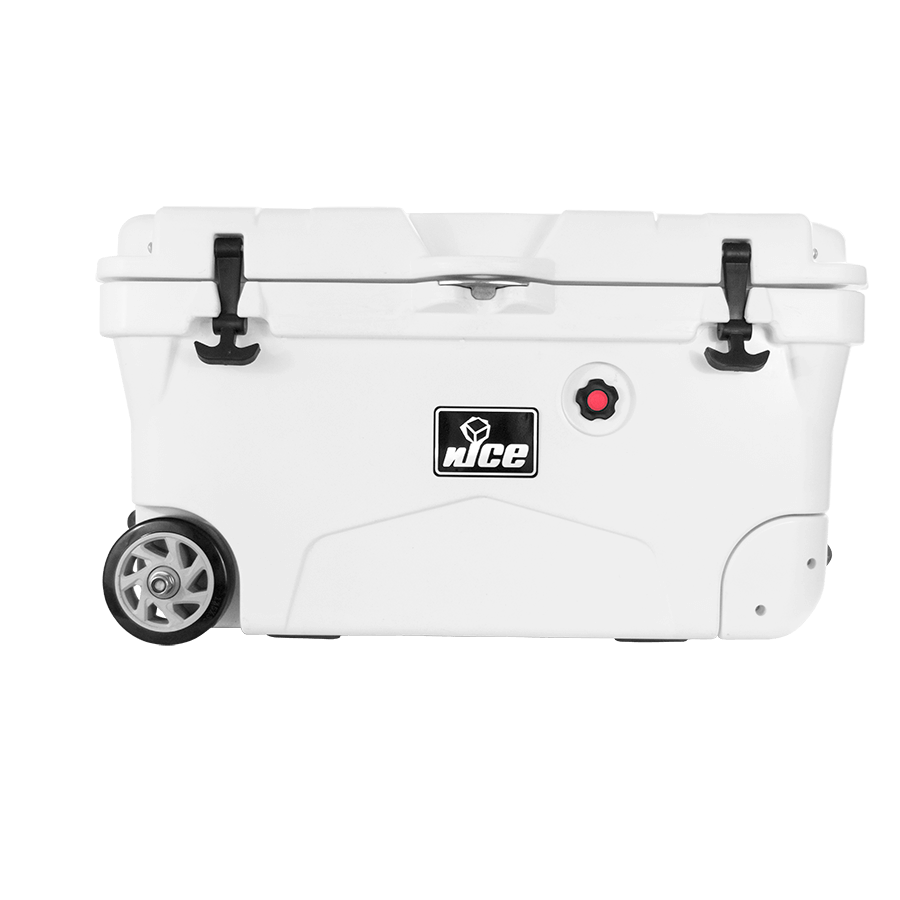 With the nICE coolers you also have the option to purchase larger interchangeable wheels. You can get either multi-terrain wheels, which are larger and stick out the side of the cooler are are great for all sorts of terrain.
Or you can get inflatable beach wheels which are huge wheels that make pulling your cooler along the beach really easy. No other coolers that I know of have an option like this, so this is one of a kind.
So if you're looking for a cooler with multiple wheel options then a nICE cooler would definitely suit you.
Ice Retention – Not As Good as Yeti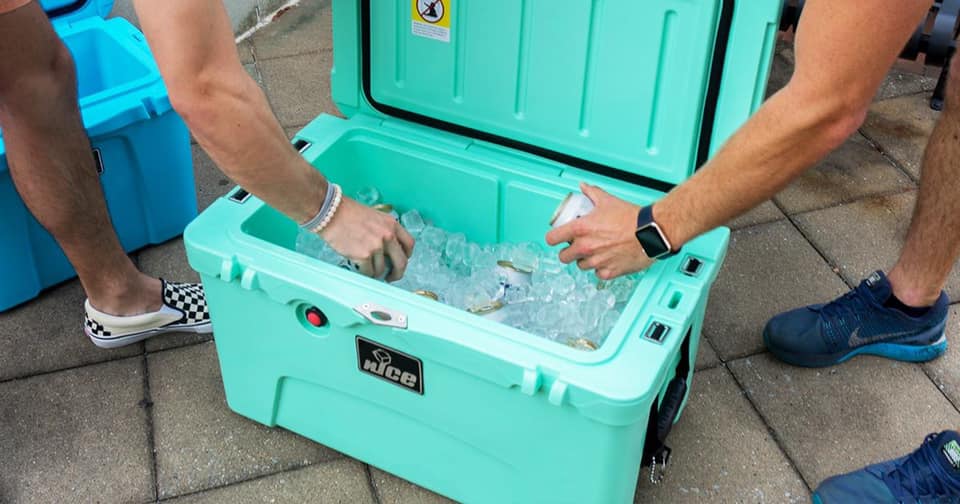 There haven't been many ice retention tests done on the nICE cooler, and there were not direct head to head comparisons that I could find.
However, in this ice test the nICE cooler was the first cooler to run out of ice when compared to coolers like Orca and Techniice which held ice much longer.
So from the small sample size of tests we have it appears that Yeti coolers are likely to outperform nICE coolers in terms of ice retention.
nICE coolers are roto-molded though and they do contain more insulation that a standard cooler like the Coleman Xtreme so they should outperform a standard cooler by a substantial amount.
I would expect 3-4 days of ice retention with regular use in warmer weather and maybe 5-6 days of ice retention in cooler weather.
Who is nICE?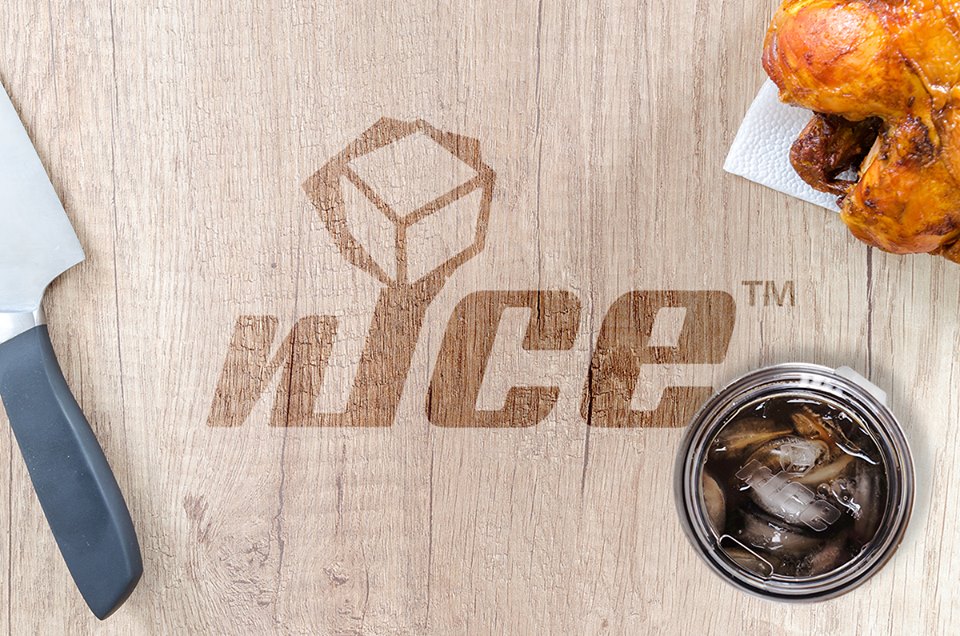 Yeh…if you don't know much about the brand nICE I don't blame you. Even taking the time to do research for this review I couldn't find out much about them.
It seems they started life at "Meadowcraft coolers" in 2017 and were quickly sued by Yeti for patent infringements for their tumblers. They have since rebranded to nICE and while their coolers seem to take inspiration from Yeti they don't just copy them outright like some companies have done.
Their website or social channels mentions nothing about when they started, where their head office is located or really anything about the company at all.
They are on their third generation of coolers, which gives me confidence in the brand, but they have none of the history of Yeti nor do they have the brand recognition that Yeti has.
Yeti does an amazing job of branding, it's up there with Nike and Apple in my opinion. nICE on the other hand has a very basic website containing very little information and you can't even purchase coolers through their website. To me this is all a bit bizarre.
Build Construction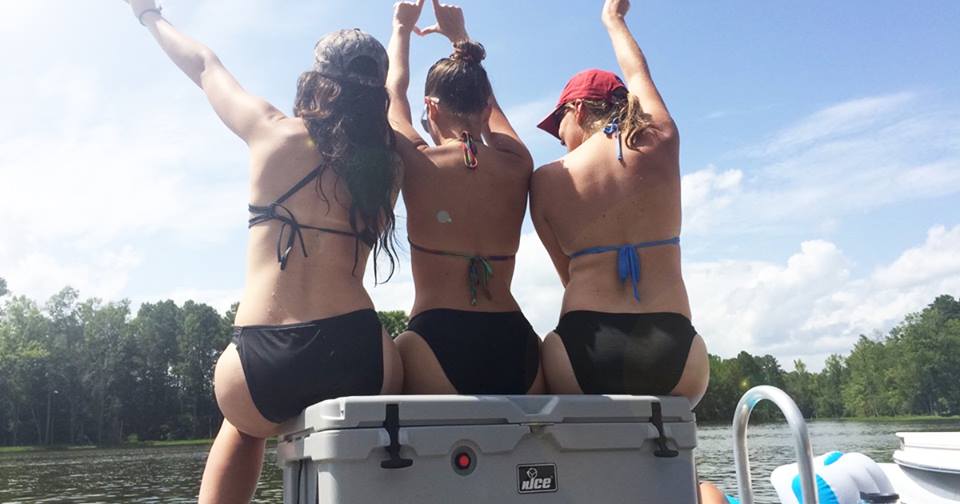 At Amazon this cooler has mixed reviews in terms of its ice retention and build quality with some customers comparing it to a basic foam cooler. That is not really something you want to hear about a roto-molded cooler.
The 26-Quart cooler seems to have less insulation than something like the Yeti Roadie which is why it has a similar exterior footprint.
While some customers do rave about how good it is there are a bunch of customers talking about warping, missing parts on brand new coolers and things like the rubber latches breaking and customer support promising to send out a replacement but never delivering.
See the customer reviews on this page and you can start to see that the quality control and build quality of the nICE cooler just isn't up to par with the Yeti cooler.
I hate to say this but I could honestly stop the review here. Given I couldn't find out any information about the company and given the poor customer reviews I personally wouldn't feel super confident purchasing this cooler.
Most of these reviews come from the 1st and 2nd generation of coolers, so maybe they have fixed these issues with their newer coolers, but currently there is no way to tell.
I'll take the time to compare the two features of these coolers but it seems clear that the build quality of the Yeti is going to be far superior than the nICE cooler.
Other Coolers To Consider
If you're looking for the cheapest roto-molded coolers out there so you can get something like Yeti that doesn't break the bank then there are a couple of other brands to consider that are similar in price to nICE and even a little cheaper.
Ozark Trail (Walmart's Brand)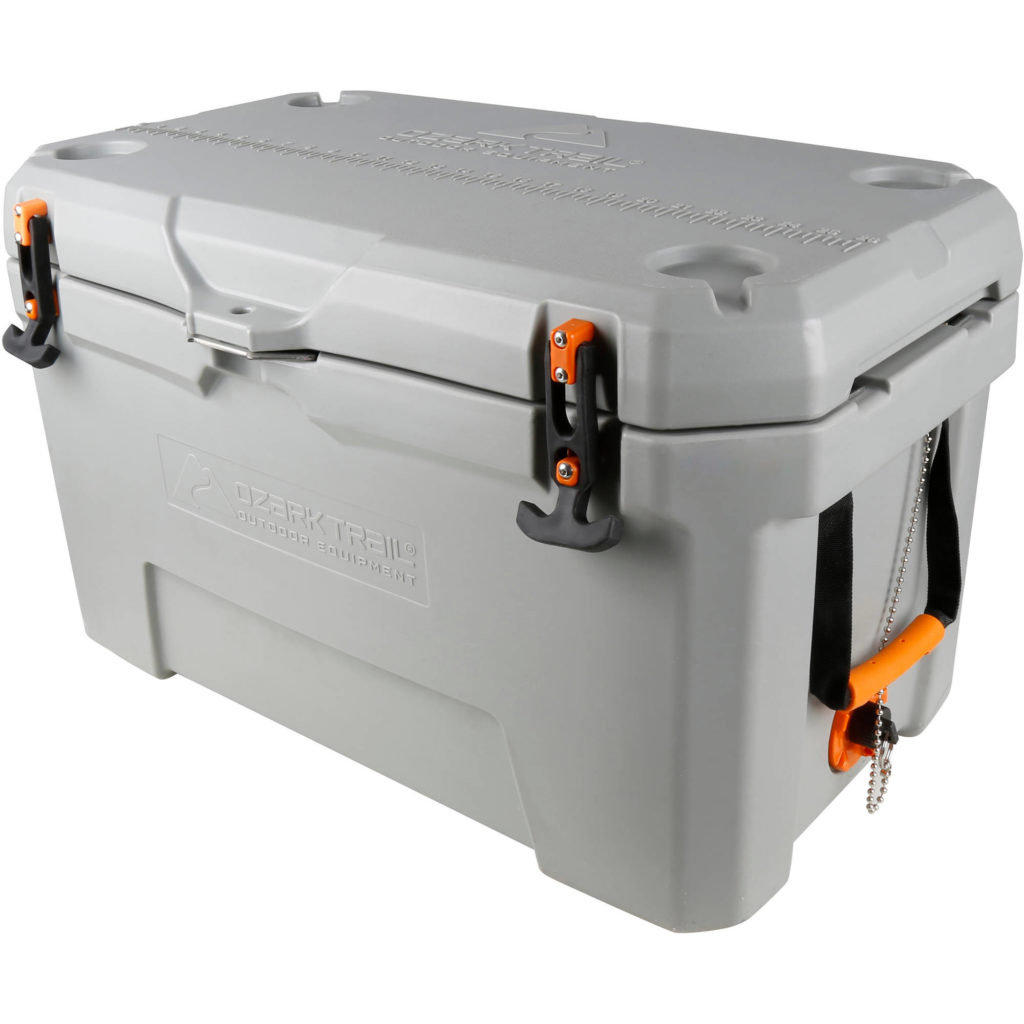 Ozark Trail are some of the cheapest roto-molded coolers on the market and have very similar features to both the nICE coolers and the Yeti coolers.
They don't come with wheels (well this size does) but you can purchase a wheel kit for the larger sizes for around $40, which won't break the bank.
Ozark Trail coolers aren't as good as Yeti coolers in build quality or ice retention. They aren't the best roto-molded coolers on the market but they aren't trying to be.
They are a good enough alternative and one to consider if you want a roto-molded cooler but can't afford the steep price of the Yeti coolers and the other brands.
See my Ozark Trail vs Yeti comparison
See Ozark Trail coolers for sale at Walmart.com
Lifetime Coolers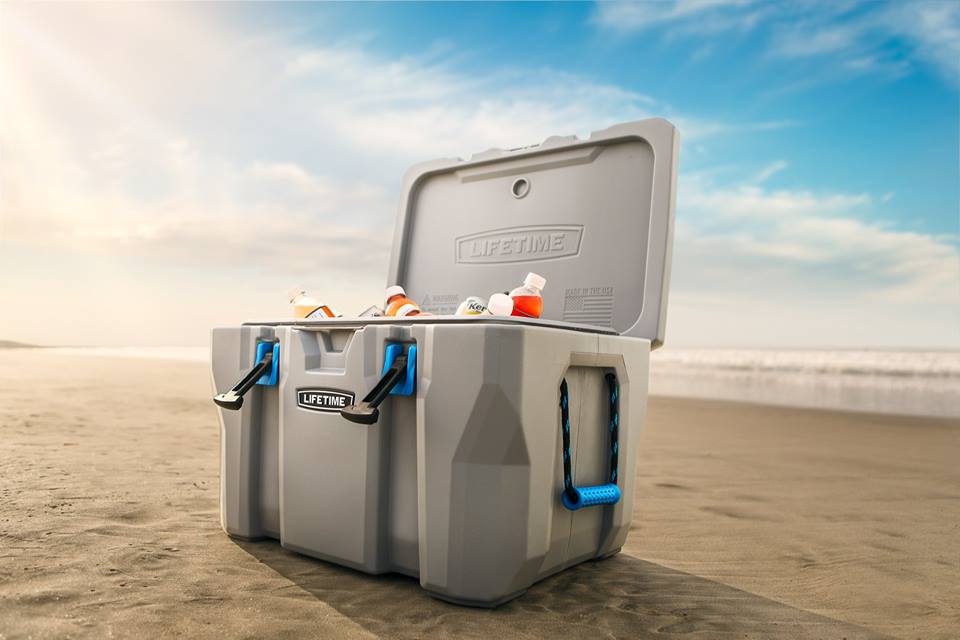 Lifetime coolers aren't roto-molded (they are blow molded) which means the plastic isn't as thick. However, they still have all the same features as a Yeti cooler, similar ice retention and are completely bear proof and super strong.
They are also made in the USA and have a 5-year warranty just like Yeti. They aren't perfect and there are some problems with Lifetime coolers but all the issues are minor and these coolers are definitely worth considering.
They are one of my favorite brands of affordable coolers at the moment and with a 55-Quart cooler that sells for under $100…just wow.
See my Lifetime vs Yeti cooler comparison
See Lifetime Coolers for sale at Walmart.com
Other Features
Apart from the wheels (which we have already talked about) nICE coolers do have some quality features that you don't find in a regular cooler.
In this section we'll look at some of the key features of nICE coolers are how they compare to Yeti coolers.
Pressure Release Valve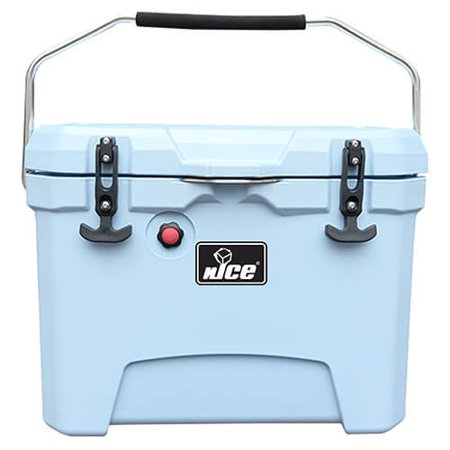 This is one of the features that makes the nICE cooler stand out from the Yeti cooler.
Because these coolers have rubber gaskets and pull down rubber latches it can create an airtight seal. The change in air pressure from the inside of the cooler compared to the warmer outside air can make it difficult to get the coolers open.
nICE have solved this problem with a pressure release valve. Simply press the valve at the front of the cooler to equalize the air pressure and make opening the cooler easier.
Threaded and Attached Drain Plug
One of the annoying things about the Yeti is that the drain plug isn't attached to the cooler and can get lost.
This actually happened to me a while ago. I was cleaning my Yeti and I misplaced the drain plug, it made the cooler useless until I found it again.
The nICE cooler has a dual drain plug for slow or fast emptying and the plug is attached to the side of the cooler with a chain meaning you'll never lose it.
Inbuilt Cup Holders and Fishing Ruler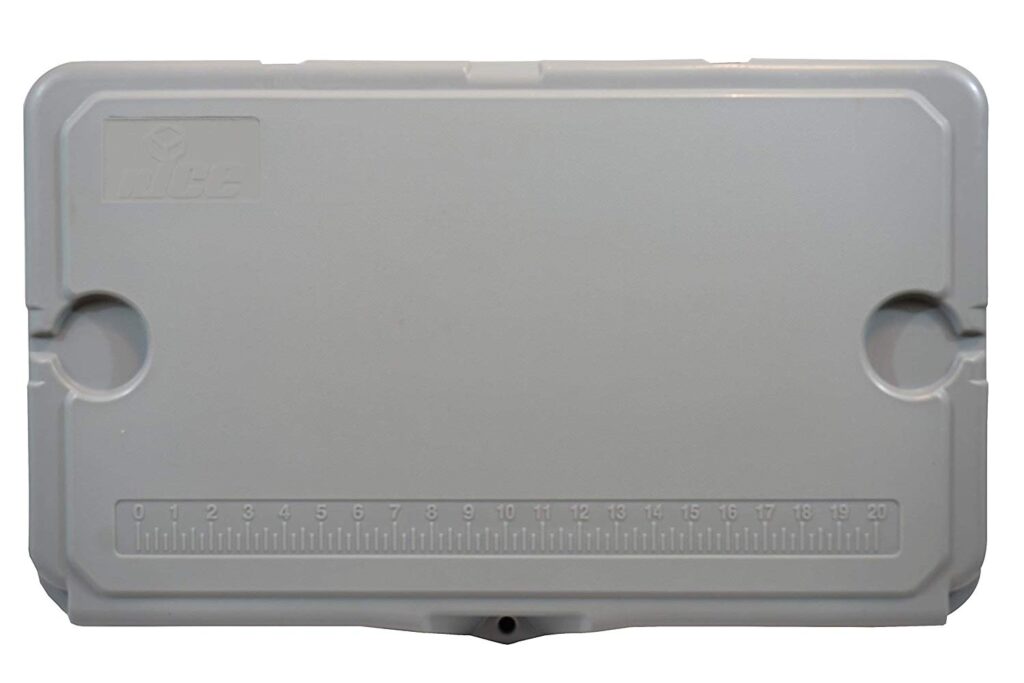 I love this about the nICE cooler. The lid of the cooler has 2 moulded in cup holders. This is something I feel the Yeti is really missing.
It also has a built in fishing ruler for those who want to quickly and easily measure their catch.
Non-Slip Rubber Feet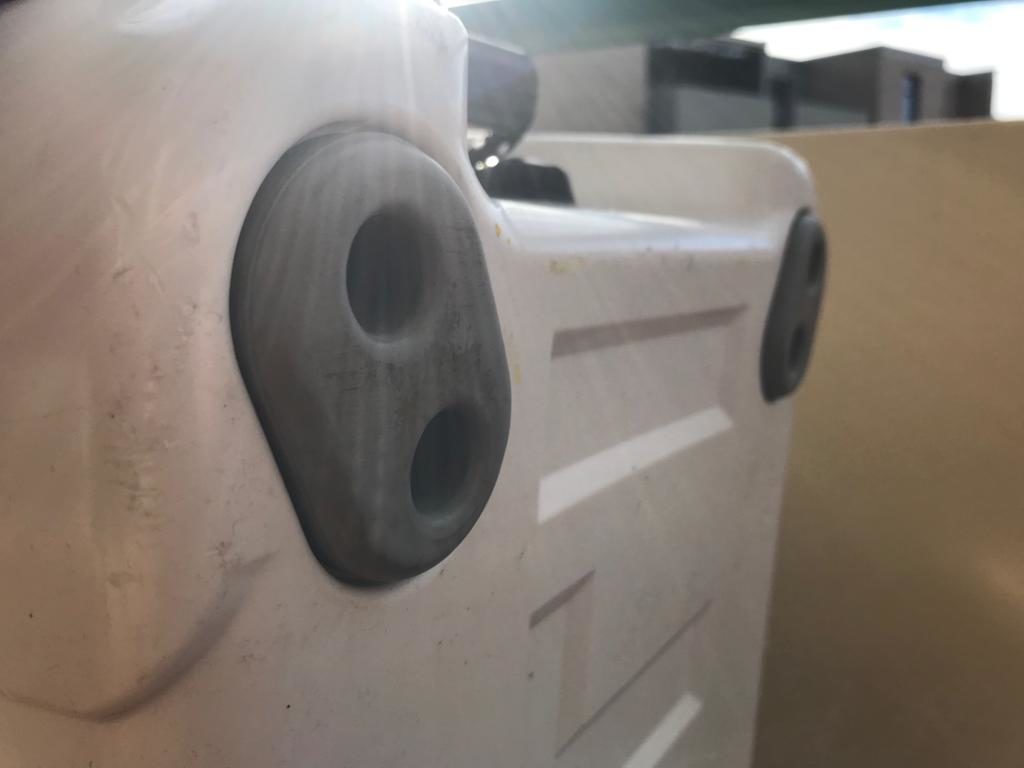 Both coolers have non-slip rubber feet which means your cooler won't slide around in your car/truck or on your boat.
It's also great for when my kids are climbing on the cooler and jumping off it. I can be confident knowing the cooler won't slip out from underneath them.
Bear Proof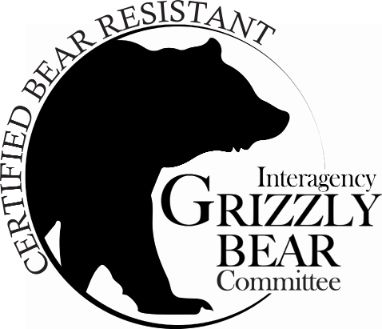 Both coolers are certified bear proof when locked with a padlock. The Yeti requires 2 padlocks in the front corners of the cooler while the nICE only needs one padlock at the front of the cooler.
Certified bear proof means the coolers have been tested with lives bears for at least 60 minutes without the bears being able to get into the cooler. Learn more about becoming certified bear proof here.
Built in Bottle Opener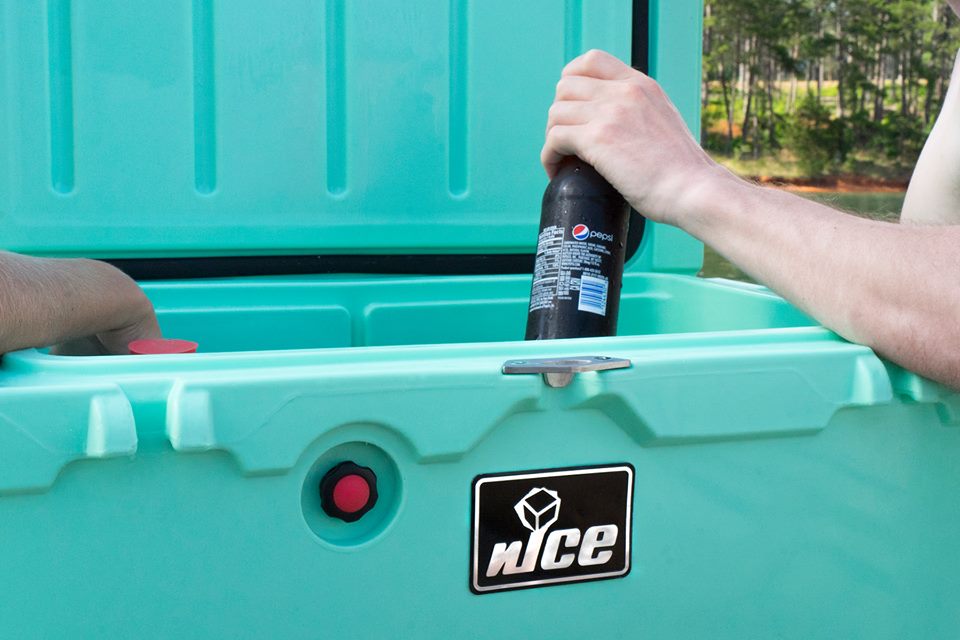 The nICE Coolers have a built in bottle opener on the stainless steel lock. This means you never have to carry a bottle opener with you or worry about having one as it'll always be handy.
This is a small feature but one that Yeti doesn't have and I wish they did.
Rubber Gasket
Both coolers have a commercial grade rubber gasket on the inside of the lid. This gasket helps create a tight seal when the lid is closed keeping the cold air in and the warm air out.
Rubber Latches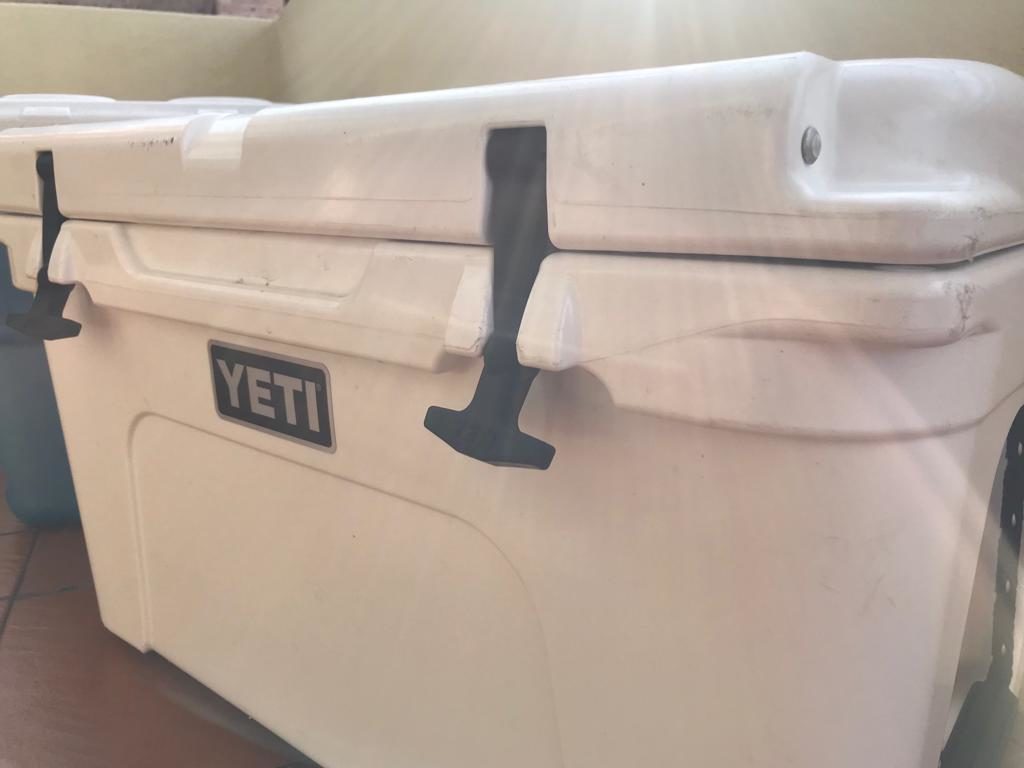 Both coolers have similar pull down rubber latches that keep the lid held tightly to the body of the cooler.
Yeti's rubber latches have little balls on the that catch on the moulding of the cooler. nICE's rubber latches have a hole in them that goes over a bolt sticking out of the body of the cooler to keep it fixed in place.
Both work in a similar way but I find the Yeti's latches slightly nicer and easier to use.
Stainless Steel Hinge
Yeti coolers have a single pin stainless steel hinge where a thick bolt runs through connecting the lid and body of the cooler. This is a seriously strong hinge and unlikely to break.
nICE coolers have a single pin stainless steel hinge for the smaller size cooler and a dual pin hinge for the large coolers that would be similar in strength.
Tie Down Points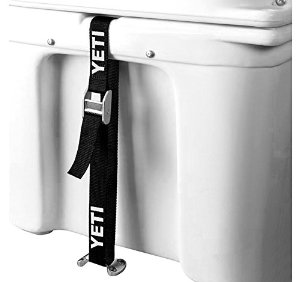 Both coolers have tie down points on the side that allow you to strap down the cooler to your car/truck/boat so it won't move around.
Both coolers allow you to tie down the main body of the cooler but still allowing you to open the lid and access the cooler while it is strapped in place.
You will need to purchase a tie down kit if you want to do this though.
Problems with nICE Coolers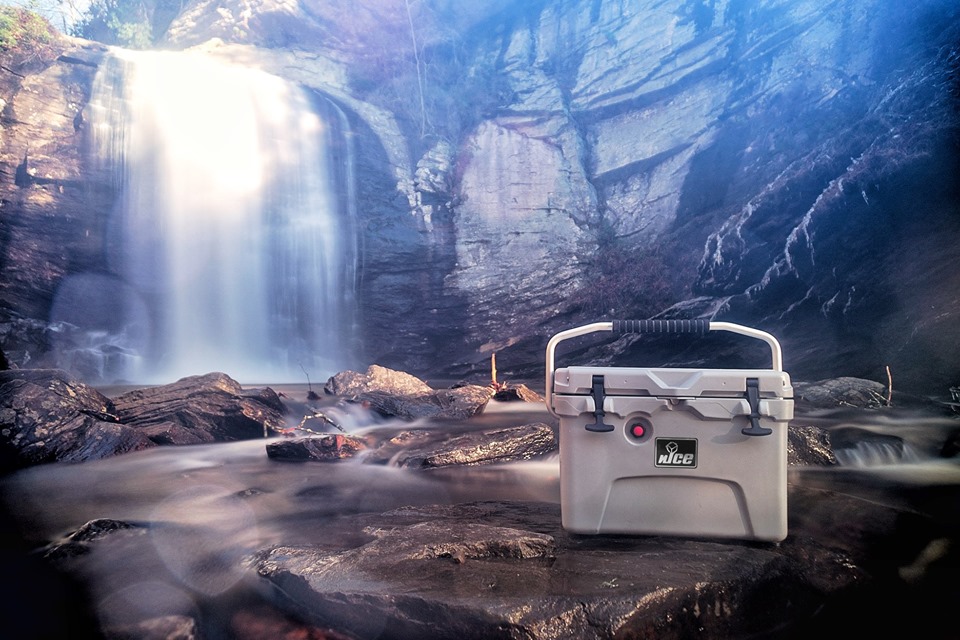 There are a couple of problems/concerns I have with nICE coolers that I want to make you aware of before you buy them.
Multiple Generations of Coolers on The Market
At the time of writing nICE coolers have multiple models of coolers selling – particularly the G3 and G2 coolers.
The G3 are the newer model with wheels, while the G2 is the older model without wheels. Both coolers are the same price however.
Not As Much Insulation
The nICE 26-Quart Cooler seems to have less insulation that the other models and to a comparable Yeti cooler like the Yeti Road or Yeti 35.
This negatively affects price performance.
Complaints About Build Quality and Customer Service
Looking at customer reviews there are quite a few complaints about the build quality of the coolers with issues like warping, missing pieces and other problems with the cooler.
There are also complaints about poor customer service when these problems did arise which is concerning.
Hard To Find
nICE Coolers can be particularly hard to find. They don't sell their coolers through their website and neither Amazon nor Walmart stocks the full range of coolers.
Where Can You Buy nICE Coolers?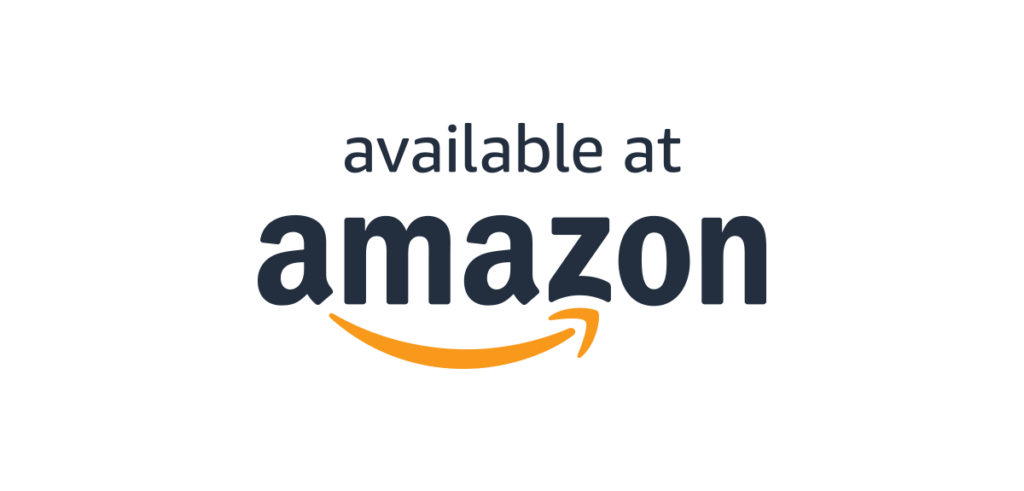 As mentioned above nICE coolers can be hard to find. The homepage of their website does have some logos of where the coolers are sold but there is no guarantee they will be in stock at your particular store.
It's also quite difficult to find the latest model of nICE coolers online. Neither Amazon nor Walmart stock the full range and at the time of writing Amazon had the newer smaller models which Walmart had the larger models.
I'll provide links below to nICE Coolers on either Amazon or Walmart so if you're interesting in purchasing one hopefully that will help you find them.
nICE 26-Quart:
nICE 50-Quart: $199.99 RRP (see more details)
nICE 75-Quart: $249.99 RRP (see more details)
nICE 110-Quart: $299.99 (see more details)
My Recommendation: Yeti Coolers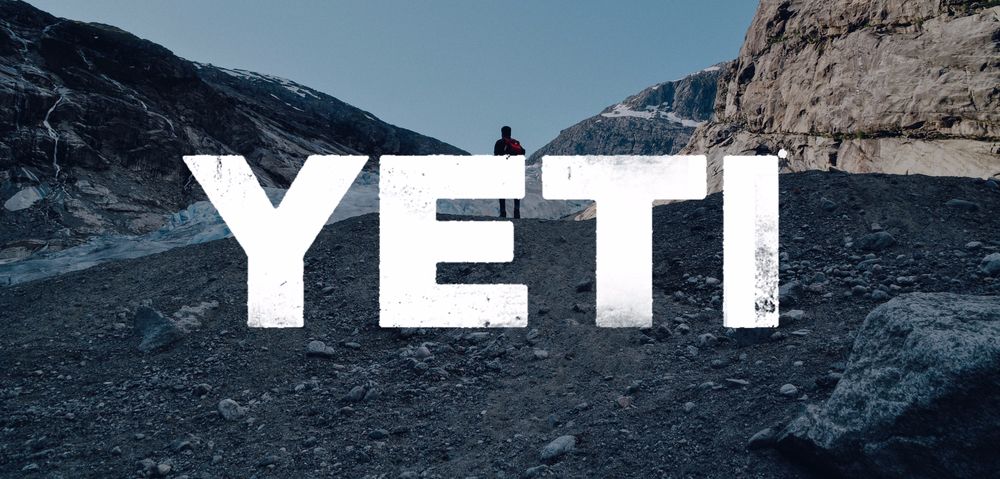 If I had to choose between nICE Coolers and Yeti Coolers I would personally have to go with Yeti coolers.
While Yeti coolers are more expensive their built quality is better, they are a well known lifestyle brand and they have been tried and tested by thousands and thousands of customers and continue to get positive reviews.
I personally already own a Yeti and I still absolutely love it.
While I love the features of the nICE cooler (particularly the wheels and the inbuilt cup holders) they don't provide enough value for me when compared to Yeti coolers.
If I was looking for a cheaper cooler to Yeti then I would consider Ozark Trail, RTIC Coolers or Lifetime coolers.
If you're interesting in purchasing either a nICE cooler or a YETI cooler I'll leave some affiliate links to the coolers on Amazon/Walmart below.
Thanks so much for reading this comparison of nICE Coolers vs Yeti and I wish you the absolute best in your purchasing decision.
nICE COOLERS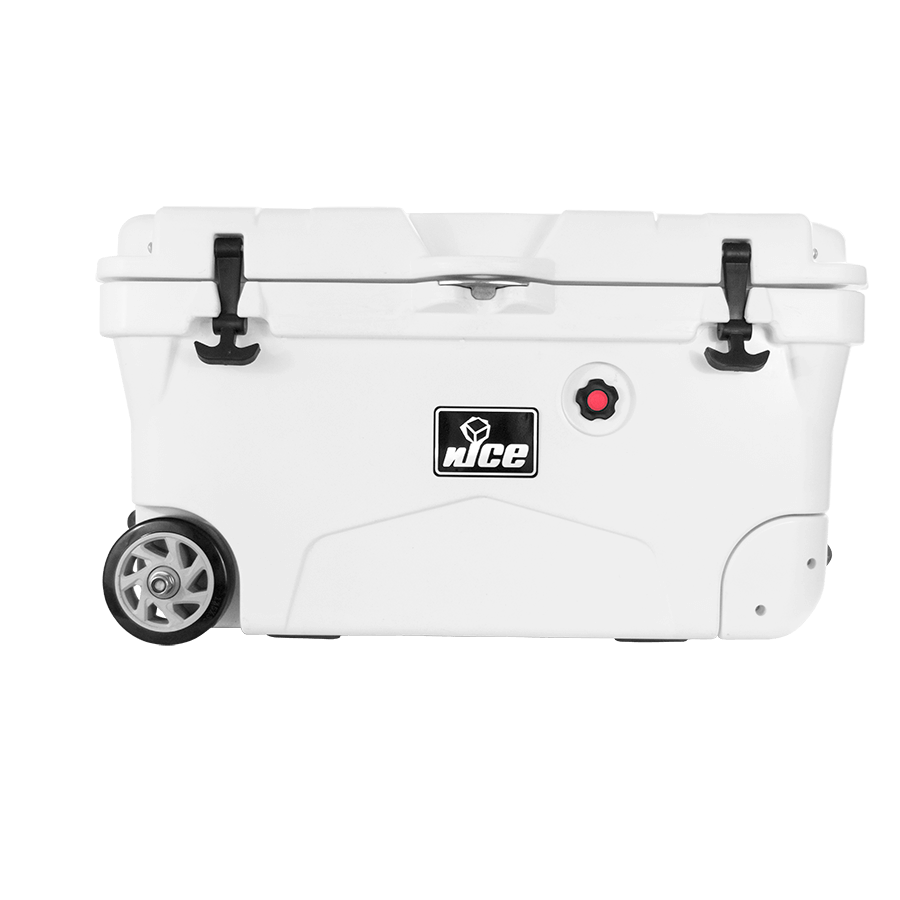 nICE 26-Quart:
---
nICE 50-Quart: $199.99 RRP (see more details)
---
nICE 75-Quart: $249.99 RRP (see more details)
---
nICE 110-Quart: $299.99 (see more details)
YETI COOLERS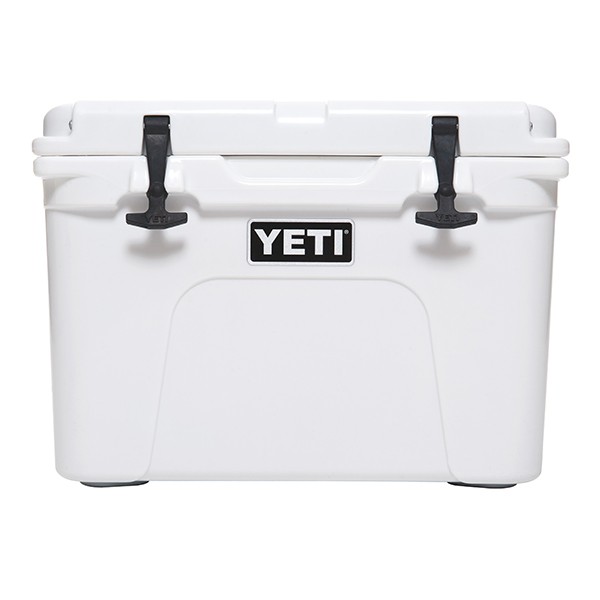 Yeti 35 (28.8-Quart):
---
Yeti 65 (57.2-Quart):
---
Yeti 75 (74.8-Quart):
---
Yeti 110 (96.4-Quart):