A Yeti cooler is a pretty big investment. So if you're going to shell out that kind of cash for a cooler, you want to make sure it's worth it. 
Performance and quality-wise, they're near top of the line. So no worries there.
But how long do they last?
Depending how well you treat and maintain your Yeti Cooler, it should last for 10+ years for a hard cooler and 5-7+ years for a soft cooler. A Yeti hard cooler can easily last for 20-40 years or more, as long as you don't beat it up too badly and replace parts as needed. 
Yeti soft coolers won't last nearly as long, which makes sense because they're made of less durable, but lighter and more malleable materials. Somewhere around 5 years is a reasonable estimate with 10+ years being possible. The zippers are the most common point of failure and mold can be a problem if you don't clean and dry them properly.
I've personally had my Yeti 45 cooler going on 7 years now. 2 of those years it spent in direct sunlight which didn't seem to damage it at all. I've also had my soft Yeti coolers for 3-4+ years now and Yeti tumblers for 7+ years and all of them are still working great and look like they have years left in them.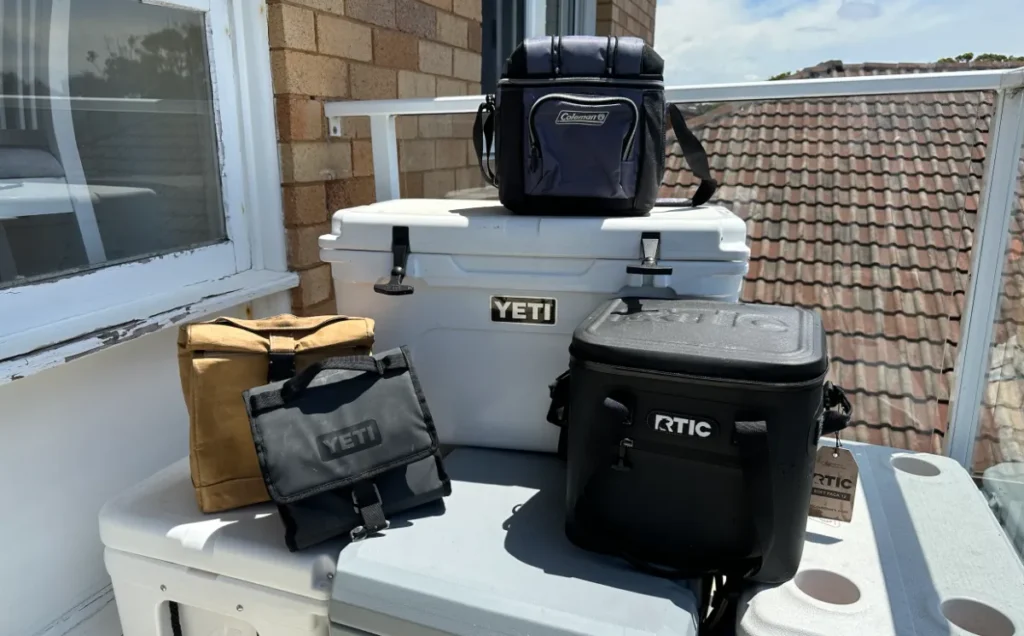 The oldest Yeti coolers are nearly 20 years old now and there are quite a few of them still going strong. Click here to see images readers have sent me of some of the oldest original Yeti coolers.
Yeti Coolers are pricey, but because they're so well-constructed and durable, I still think it's money well spent. I don't mind paying a premium for something that'll probably outlast my car. 
How Long Do Yeti Hard Coolers Last?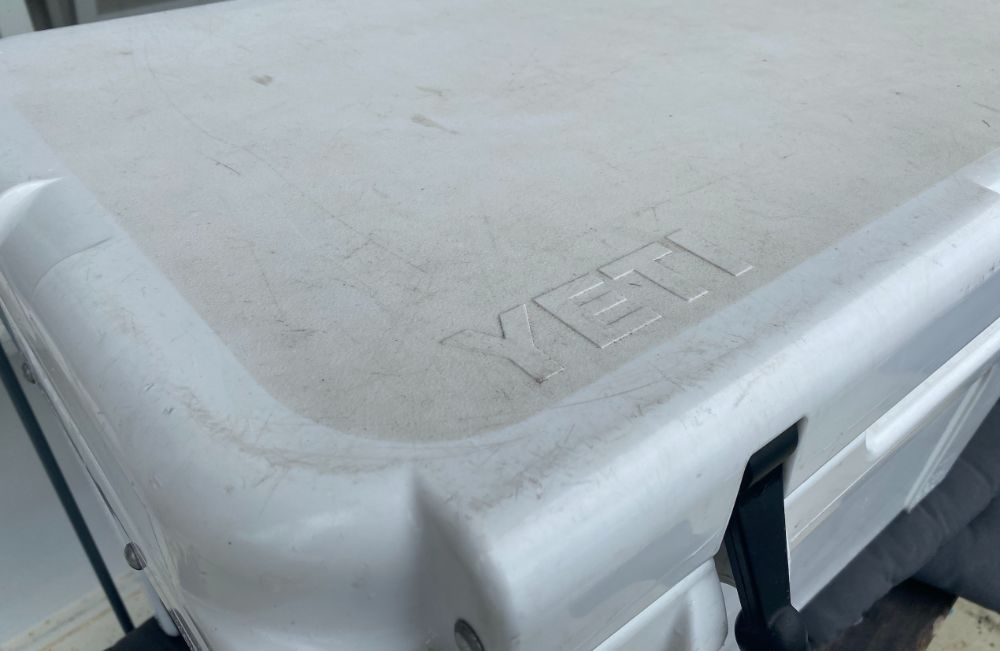 Yeti hard coolers are roto-molded, which means the entire exterior shell is a thick, one-piece layer of polyethylene plastic.
This makes Yeti hard coolers incredibly resilient and hard Yeti cooler don't scratch easily.
This is because both because polyethylene is a highly durable material and because there are no seams that can split or crack. 
My cooler (pictured above) has been through many camping and vanlife trips and was involved in a high speed crash where I rolled my van (everyone was ok).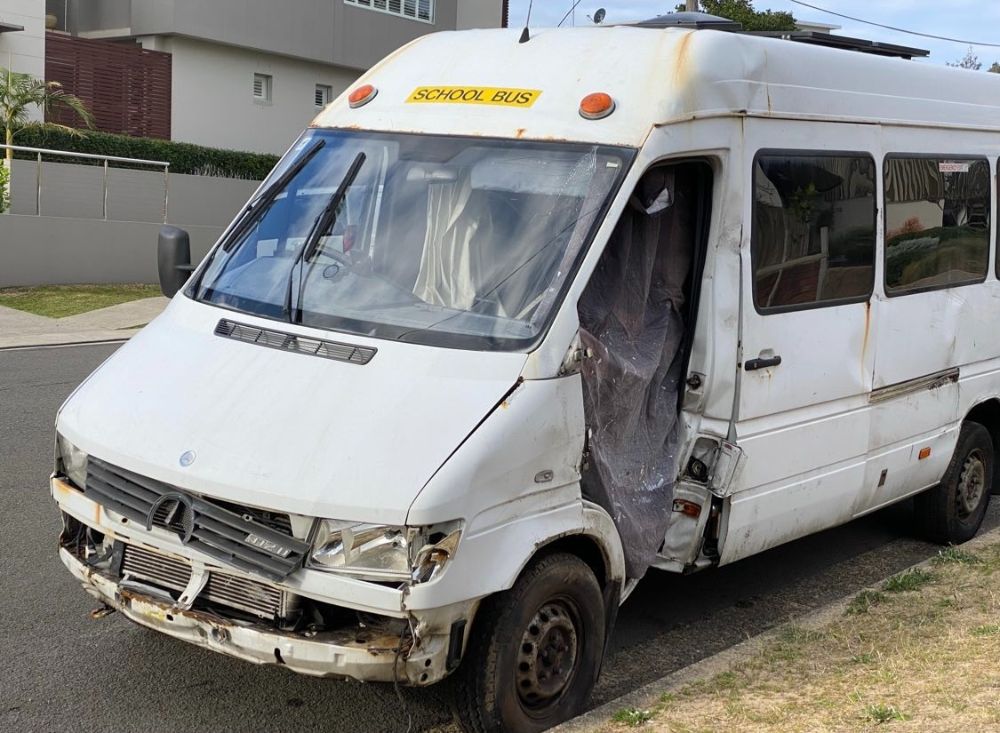 The cooler is still going strong years on and I have full faith it'll easily make it another 7 years and honestly I wouldn't be surprised that in 30-40 years time I'm still using my Yeti cooler.
Combined with Yeti's amazing build quality and attention to detail, you can expect your Yeti hard cooler to last for at least ten years, and oftentimes much longer — at least as long as you don't beat it up too badly and replace parts as needed.
Treat Your Yeti With Care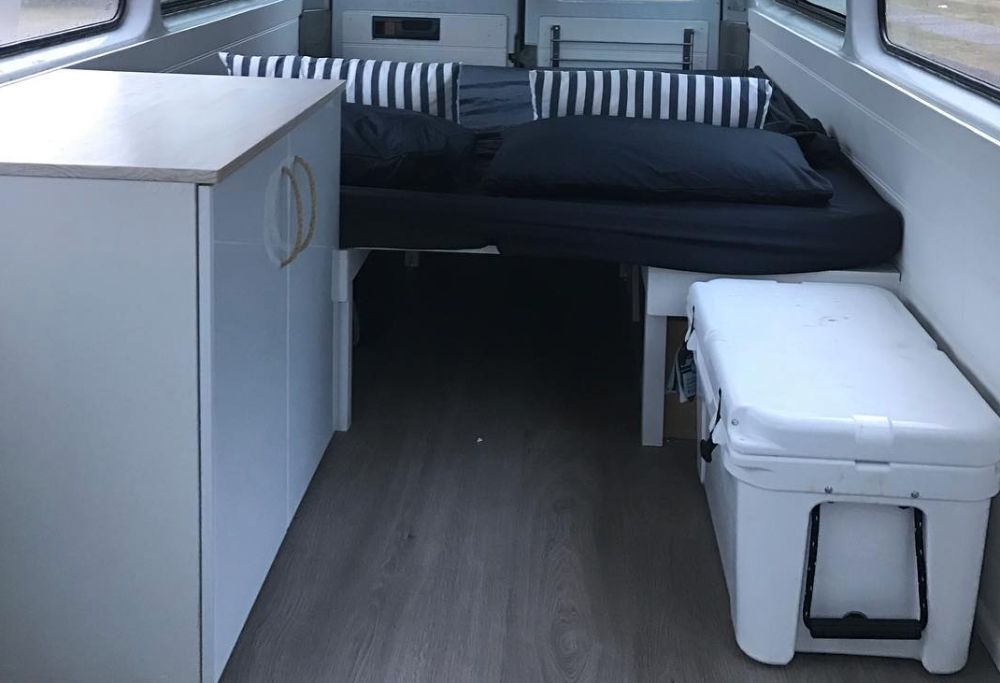 How you treat your Yeti hard cooler can have a pretty big impact on how long it lasts.
Sure they're tough, but they're not indestructible.
Dragging your Yeti across the ground (please just get a wheel kit) or dropping it out of the bed of your pickup to unload it aren't great ways to maximize the lifespan of your cooler.
If you get minor scratches in your Yeti there are ways you can fix these scratches to keep your cooler looking as close to brand new as possible. But even if your Yeti is a bit scratched up it still shouldn't affect performance.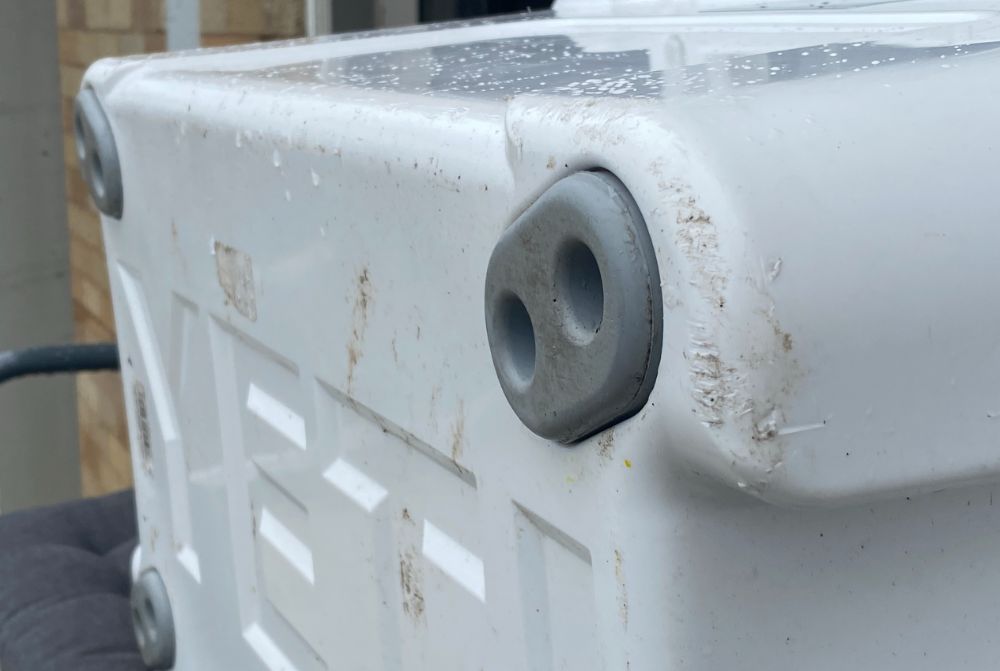 The most common killer of Yeti hard coolers is wear on the bottom corners that eventually leads to cracking — which can largely be avoided if you're careful.
You May Need To Replace Parts Every Few Years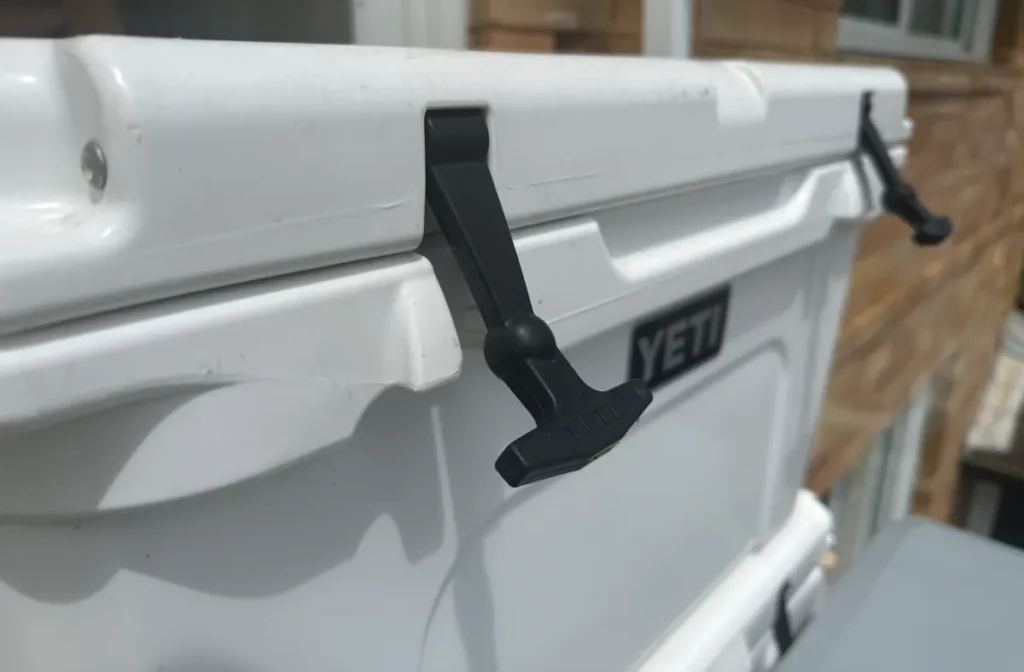 While the body of a Yeti hard cooler will likely last for years and years, there are a few parts that tend to wear out quite a bit sooner.
The gasket under the lid, the drain plug, the rubber latches, and the hinges are the most common. But the good news is, all three are pretty simple and inexpensive to replace.
And honestly, it's unlikely you'll need to replace them often. I still haven't had to replace any parts on my Yeti cooler yet.
Just pick up the replacement parts and check out my guides for replacing the rubber latches and the hinges on the lid. 
How Long Do Yeti Soft Coolers Last?

Yeti Hoppers are surprisingly tough for a soft cooler.
That being said, you still shouldn't expect them to last for nearly as long as a hard cooler.
After all, instead of being made from a solid sheet of polyethylene, they're made from softer, lighter, more malleable materials — which are naturally less durable.
On average, a Yeti Hopper should last for somewhere around 5 years with normal use — though if you treat it well or use it infrequently, it's very possible that it could last a lot longer.
It's really important that you correctly lubricate the zippers on your Yeti cooler as the zipper tends to me the main point of failure on the cooler.