There's nothing worse than going to put on your wetsuit on a cold winters day only to find it still wet from the night before. Wetsuit hangers help to dry your wetsuit faster but they are also great for storing your wetsuit in a way that won't damage it.
A wet wetsuit can be extremely heavy so a good wetsuit hanger will have wide shoulders so the wetsuit does not stretch or break in these areas. This also opens up the inside of the wetsuit which allows airflow, speeding up drying.
Powered wetsuit hangers use motorized fans and sometimes heating elements and can dry your wetsuits in as quickly as 20-60 minutes. This means you can use it in the morning and have it dry for an afternoon session.
The best wetsuit hanger for you will depend on your budget and exactly what you are looking for in a hanger. Powered wetsuit hangers are more expensive than simple plastic ones with no moving parts.
Let's dive into the details of what makes these hangers the best in the market so that you can make an informed decision regarding your wetsuit hanger needs.
1. Blawesome Wetsuit Drier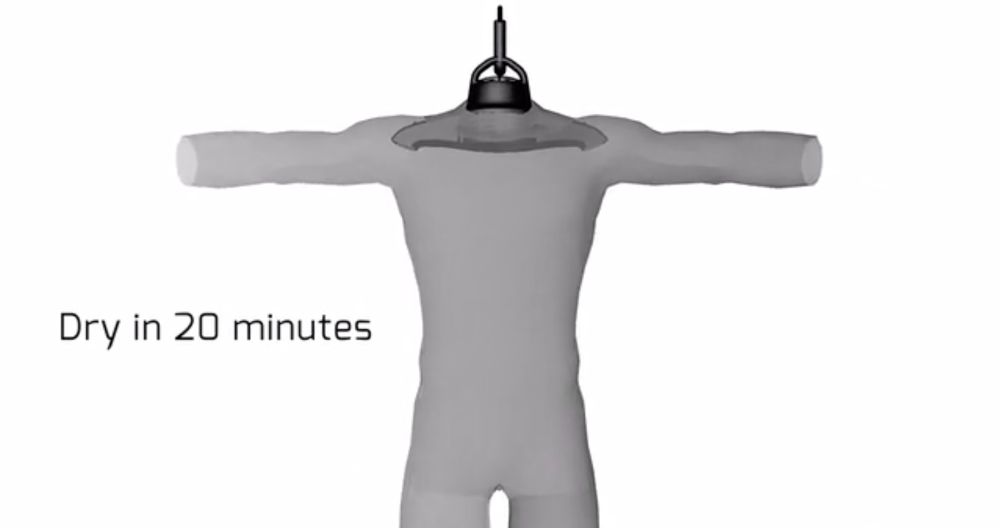 Imagine if you could dry your wetsuit in 20 minutes instead of it taking hours for it to dry. If you're someone who uses your wetsuit multiple times per day then getting a powered wetsuit dryer and hanger would be a worthy investment for you.
The Blawesome wetsuit dryer is one of the best wetsuit driers out there.
It is waterproof and can run of mains power from your electrical outlet at home or you can even purchase a 12 volt car adapter so you can run the device from your car.
Hang your wetsuit on the Blawesome just like you would any other hanger. Once turned on the Blawesome fan will draw in air through the neck of your wetsuit, warm it up slightly to speed up drying (but not so much to ruin the neoprene) and then push air through your wetsuit drying it.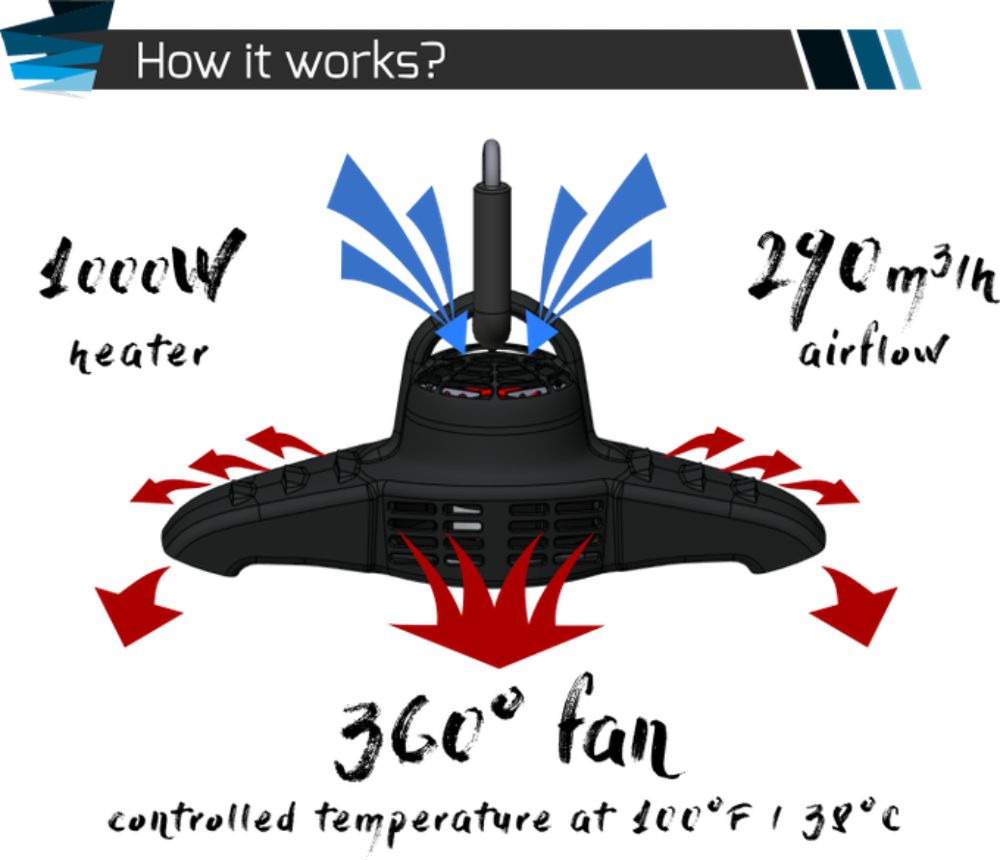 The Blawesome increases the ambient temperature of the air by 15ºC/27ºF and this draws 1,000 Watts of power. It's the fastest way to dry your wetsuit and will dry it in 20-100 minutes depending on the thickness of your wetsuit and the outside temperature.
It can also operate in fan only mode which uses a lot less power (only 50 Watts). This is ideal for sunny days and with the car power adapter (sold separately) it can power the Blawesome and dry your wetsuit before you even get home. It's a good idea to also get the Northcore Magnetic Hanger so you can hang your wetsuit up from your car or van.
The only major downside to the Blawesome is the cost. At around $150 this product doesn't come cheap. But if you're someone who uses your wetsuit regularly it's a worthy investment.
A secret tip from James in his Blawesome review is that you can quickly turn on the Blawesome fan heater a couple of minutes before getting into your wetsuit to make your wetsuit warm and toasty and nice to get into on a winters morning. Sounds like it's worth the money to me.
See the latest price of the Blawesome Wetsuit Drier at TheWetsuitDryer.com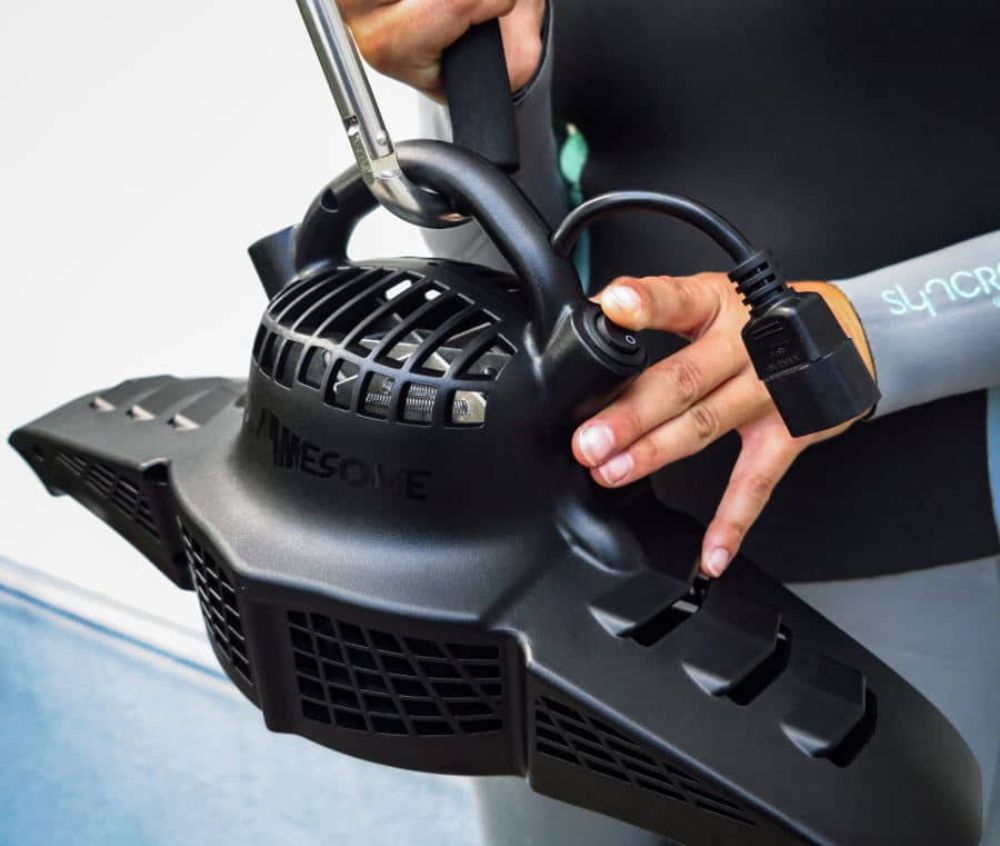 2. Ho Stevie! Wetsuit Hanger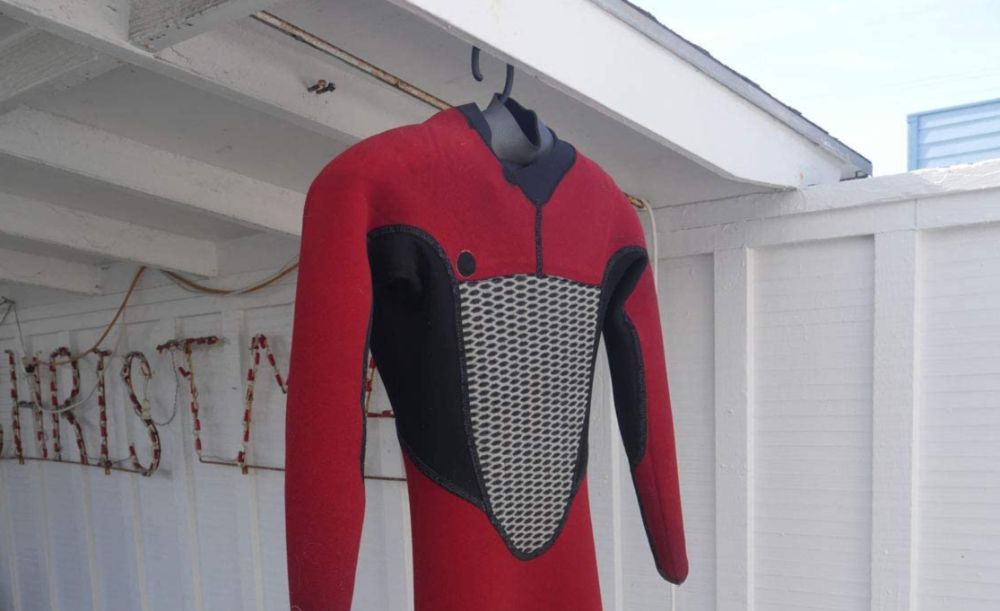 Whereas the Blawesome has all the bells and whistles of a powered wetsuit hanger the Ho Stevie Hanger is a more economical option, coming in at just $20-$30 for a hanger.
It's a non-powered option and is great for anyone wanting to hang their wetsuit and get it to draw faster than on a normal hanger as well as protect the shoulders from stretching under the weight of all that water.
The Ho Stevie features wide shoulders with air vents to allow for air circulation all through the inside of the wetsuit. The wide shoulders also help to minimize any stretching that can happen when hanging your wetsuit up.
The top hook swivels a full 360º so you can hang it in any direction and it also folds up with the press of a button making it easy to pack for surf trips or to store away when not in use without it taking up a lot of space.
The unique design allows air to flow easily through the suit, speeding up the drying process and preventing mildew growth.
The Ho Stevie! Wetsuit Hanger is an excellent tool for drying your wetsuit after a day of diving or surfing.
See the latest price of the Ho Stevie Wetsuit Hanger at Amazon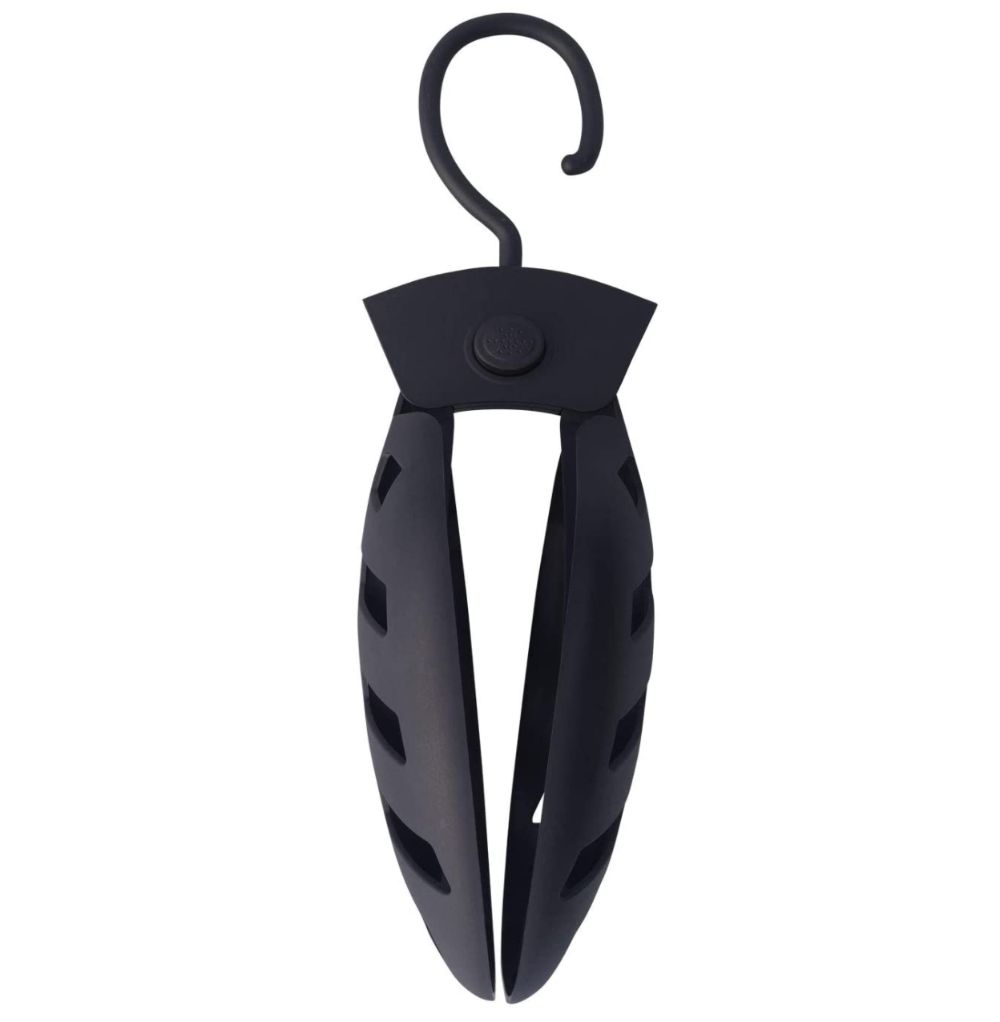 3. The Underwater Kinetics HangAir Hanger With Built-In Fan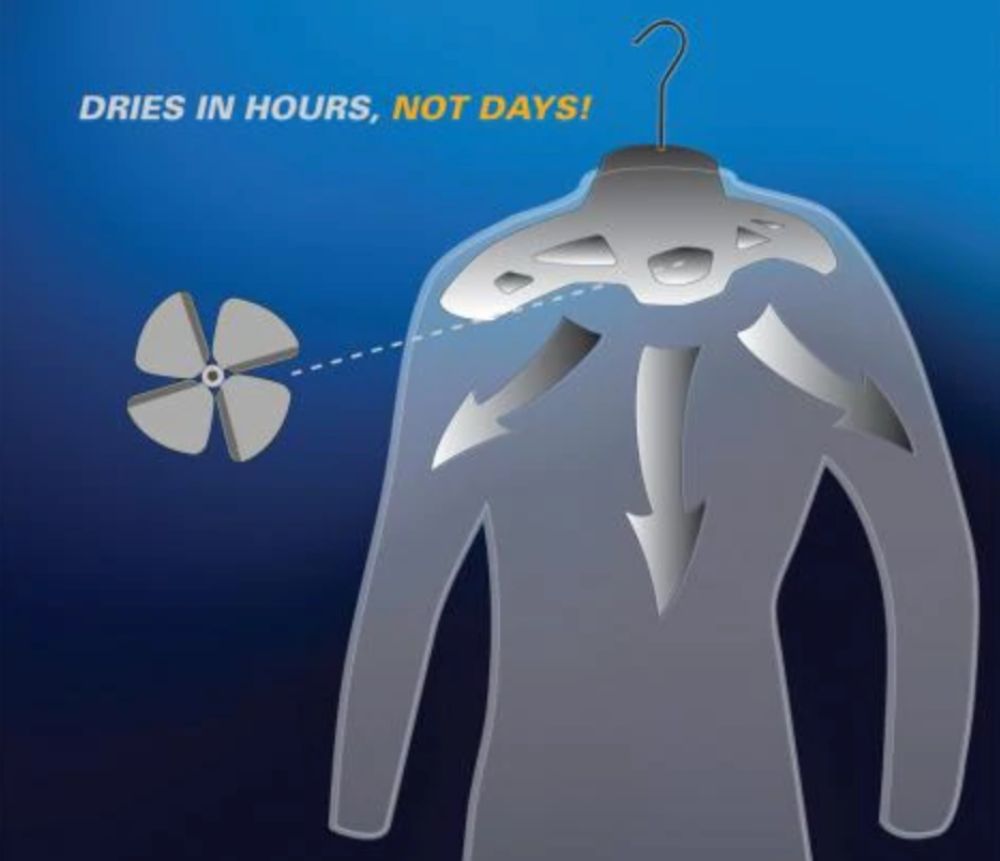 The Underwater Kinetics (UK) wetsuit hanger comes with a built in fan that circulates air through your wetsuit drying it in a matter of hours, not days.
It doesn't come with a heating element like the Blawesome does, which means it won't dry quite as fast. However, it's also about half the price of that product and you can purchase it directly from Amazon (which means Prime customers don't have to pay shipping).
The Underwater Kinetics HangAir Hanger with Built-in Fan comes with an integrated fan that gently dries your wetsuit by circulating heated air, preventing mildew, and preparing it for the next session. The integrated fan also protects against mold and odor caused by drying in the sun.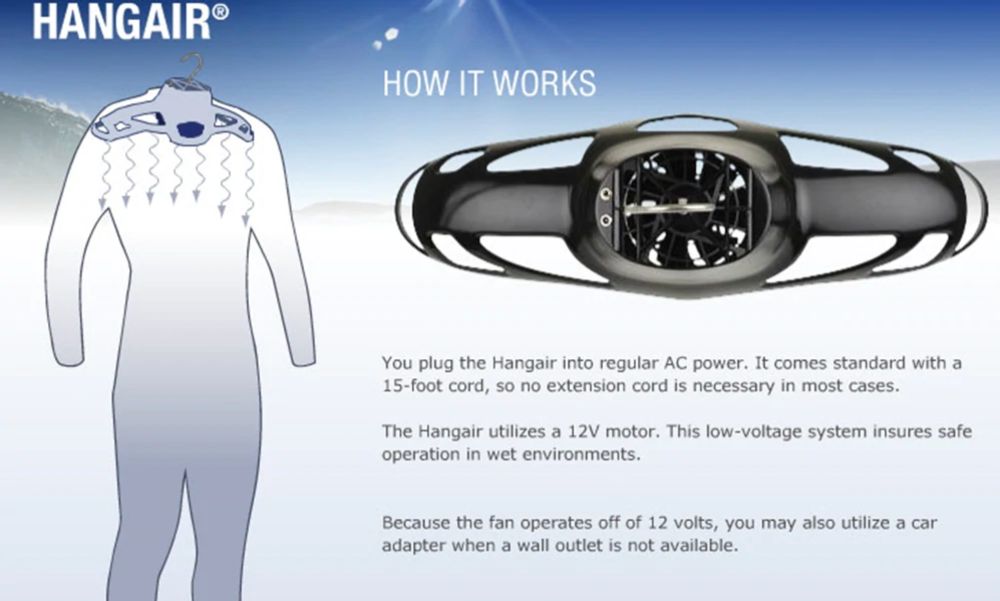 The hanger comes with a water-resistant casing that shields the electronics from moisture, making it convenient to use without worrying about damaging the electronics.
Below you can see a video of the UK HangAir wetsuit dryer and hanger in action.
It is easy to assemble and comes with a hanging cord to hang it anywhere you like. The size of this hanger is suitable for any wetsuit, while the two fan speeds allow you to get just the right amount of wind.
See the latest price of the UK HangAir Hanger at Amazon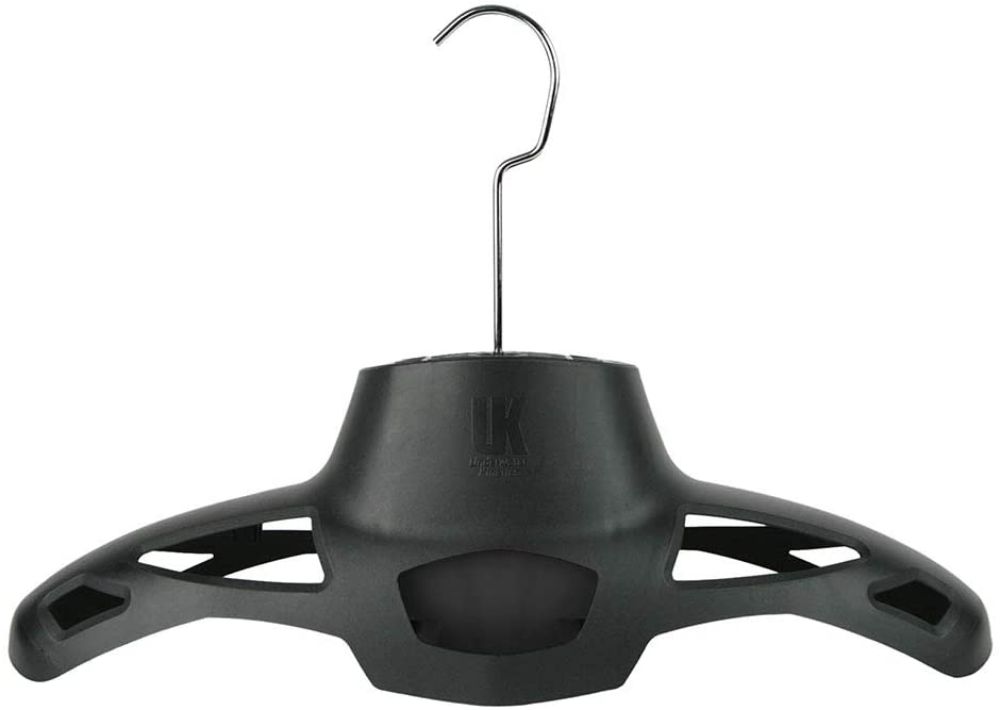 4. The Bully Wetsuit Washer and Dry Hanger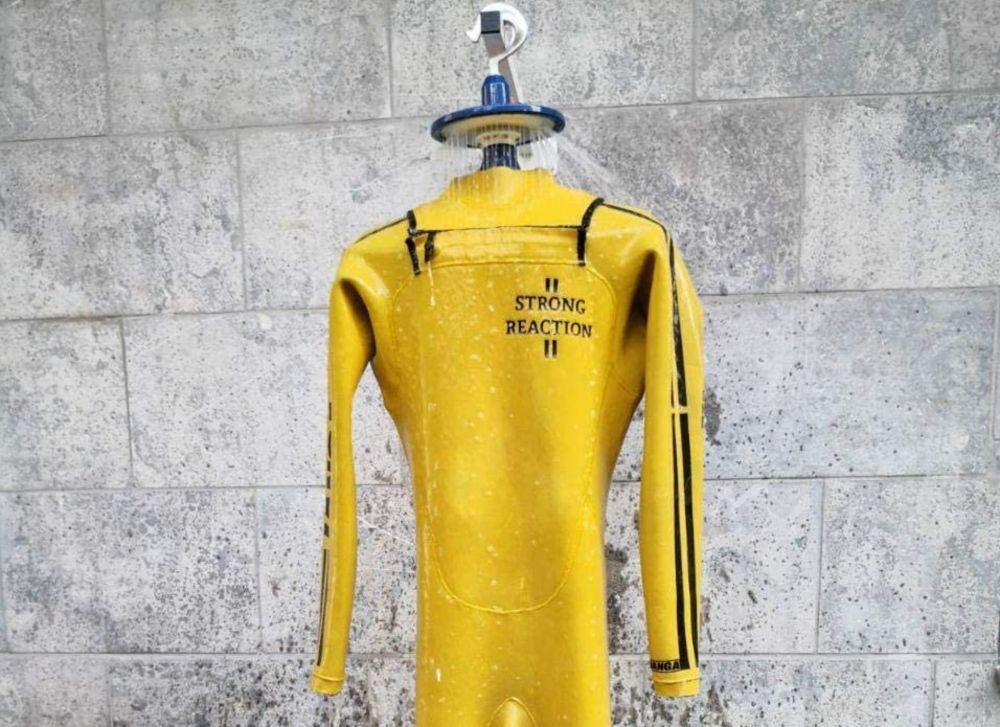 The Bully Wetsuit Washer and Dry Hanger is a very unique product in that it is specifically designed to make washing your wetsuit extremely easy.
The hanger connects directly onto your garden hose and rinses your wetsuit on both the inside and the outside, giving in a thorough wash. It's actually one of the best ways to wash your wetsuit quickly and easily.
Once washed the Bully Wetsuit Washer also serves as a great wetsuit hanger to help dry your wetsuit quickly.
It has wide supportive shoulders that open up the inside of your wetsuit and help it dry and supports the shoulders so they won't stretch during the drying process.
This is a really cool product and for someone like me who is too lazy to wash my wetsuit in a bucket after each session this is a quick and easy way to wash and dry my wetsuit in a way that extends it's lifespan.
See the latest price of the Bully Wetsuit Washer and Drier at Amazon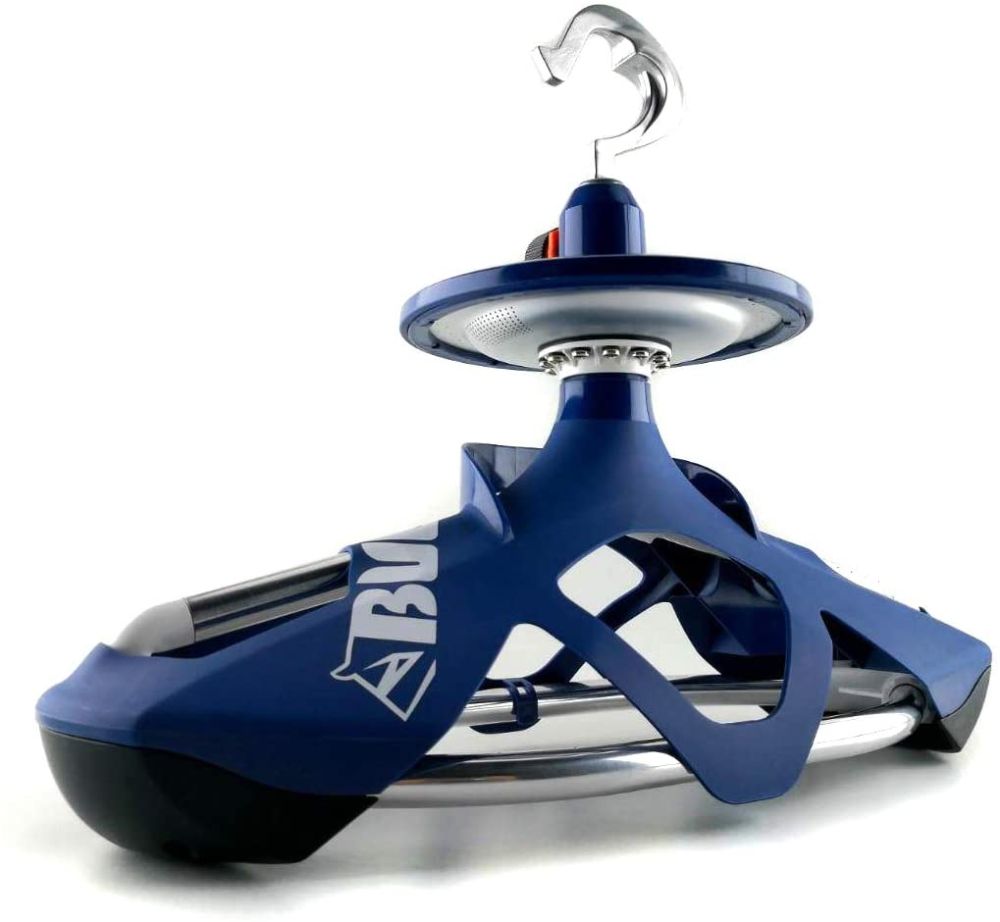 5. Niiwi Foldable Wetsuit Hanger (Cheapest Option)

A foldable wetsuit hanger is the best option for traveling, or if you have limited space. It's also the cheapest wetsuit hanger I could find
The unique design of the Niiwi Foldable Wetsuit Hanger allows you to hang any suit you have, whether it's a spring suit, full suit, or even one with boots attached.
The Niiwi Foldable Wetsuit Hanger is made out of high-quality, durable plastic.
The hanger also has a broad base, making it very stable when storing your wetsuit. It's sturdy enough to hold even the heaviest wetsuit, but it also folds up for easy storage when you're not using it.
See the latest price of the Niiwi Foldable Wetsuit Hanger at Amazon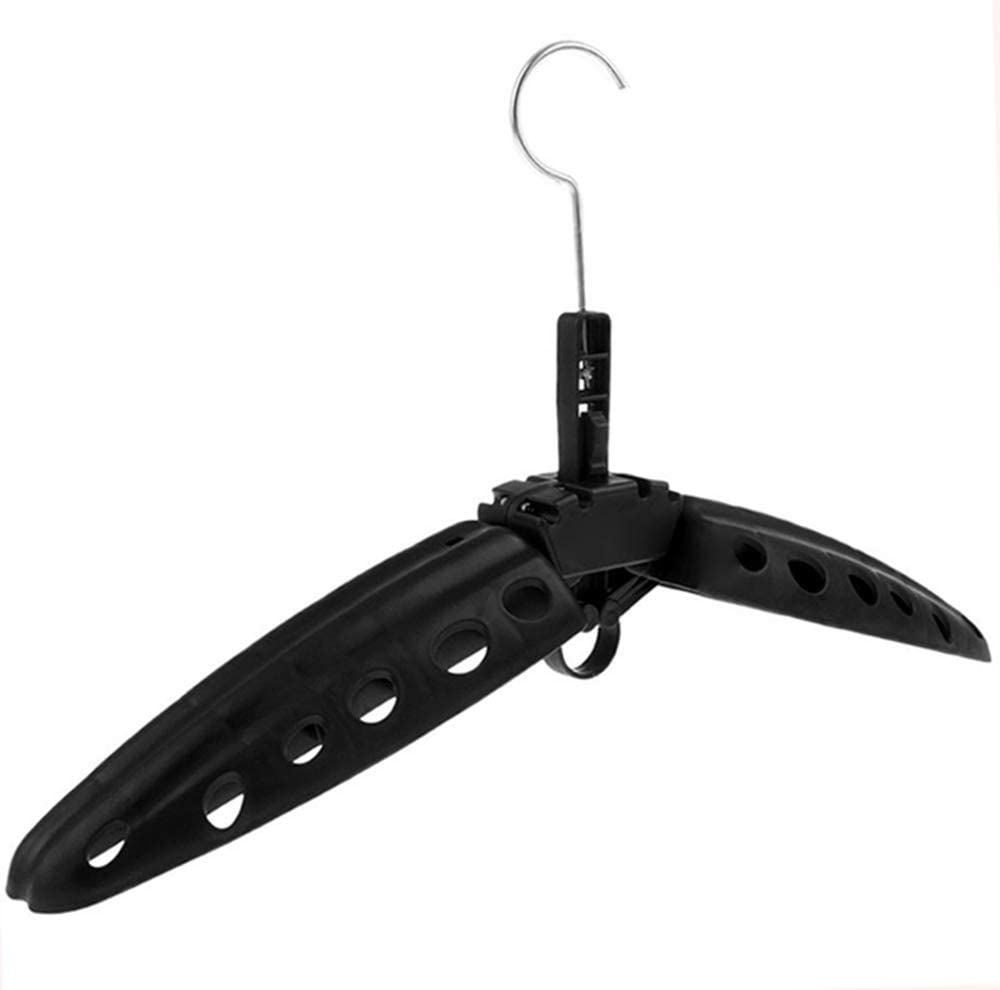 6. GoDry Hanger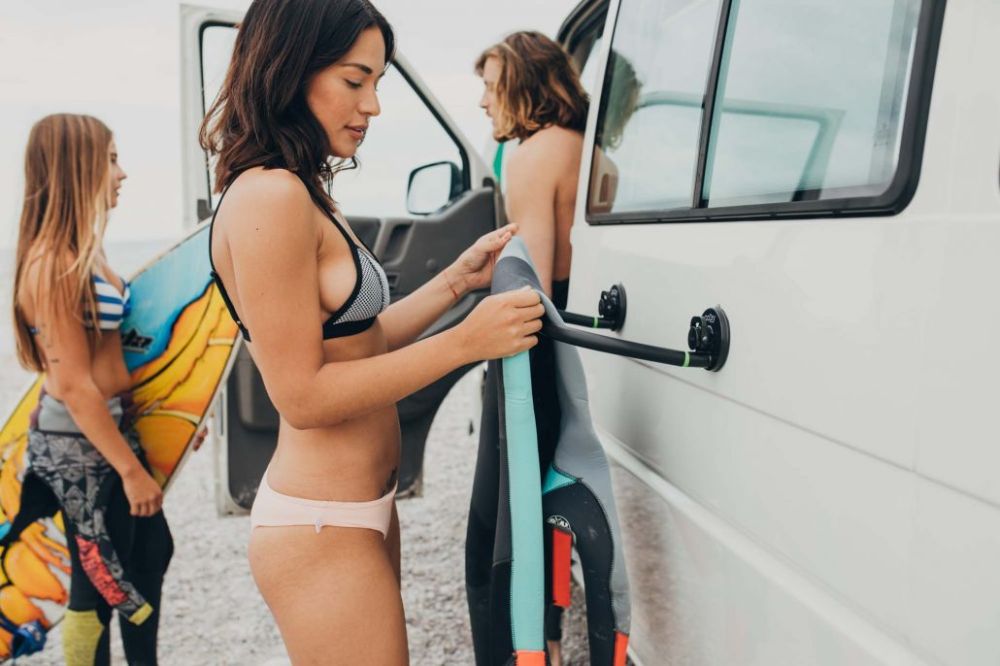 The GoDryHanger is a really cool wetsuit hanging option when you're out and about.
When I'm traveling in my van I don't really want to hang my wetsuit up on the inside of the van as the water will drip everywhere.
The GoDryHanger uses suction to attach the the side of any car or van and provides you with a sturdy hanger for you to hang your wetsuit (or anything else you want to dry) on them.
It packs away small so is easy to take with you in your car or van and it's also not too expensive.
This is a great option for people looking to dry their wetsuits on the road.
See the latest price of at GoDryHanger.com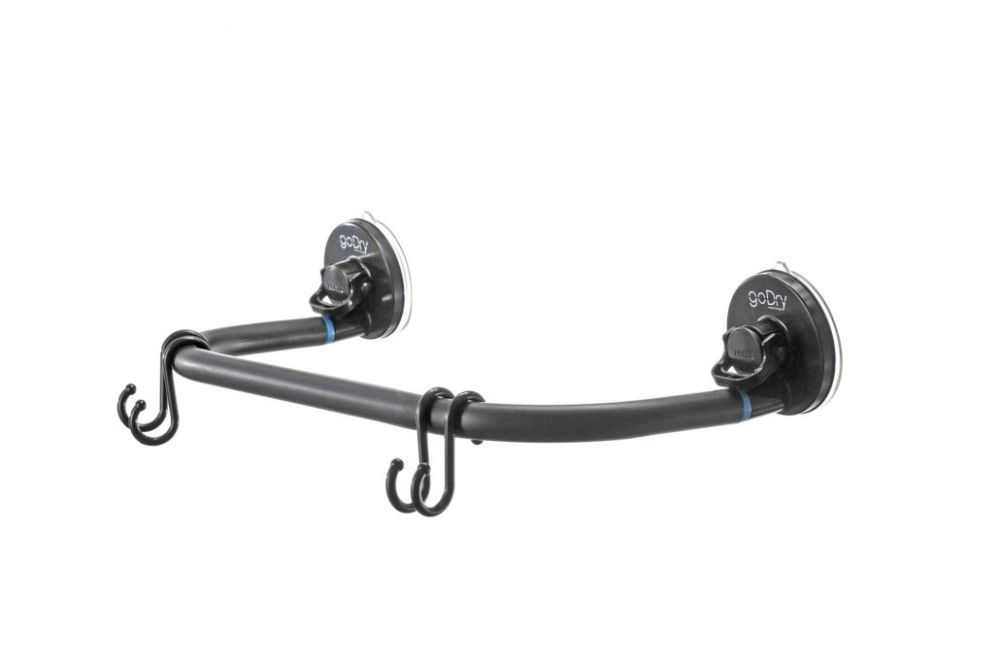 7. Northcore Hook-Up Magnetic Wetsuit Hanger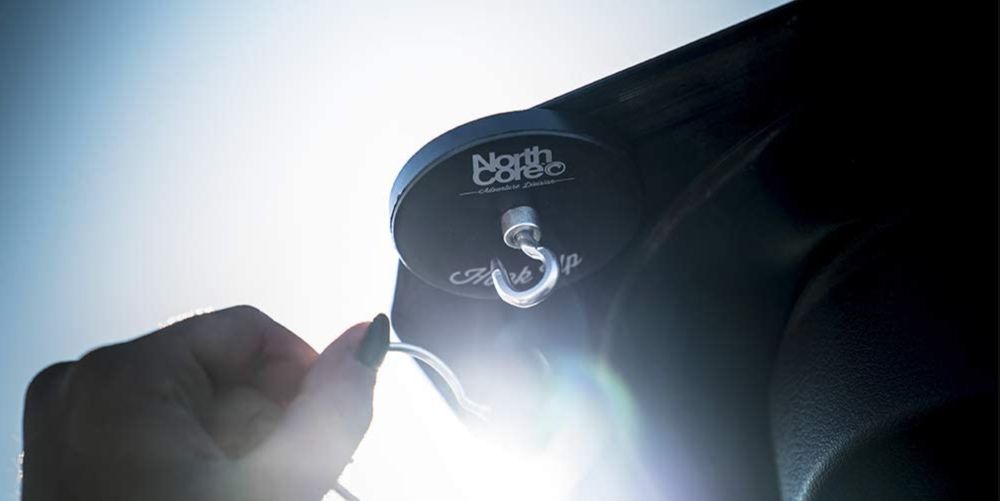 The Northcore Hook-Up Magnetic Wetsuit Hanger is an excellent option for drying your wetsuit on your car or van after a surfing session. The magnetic design lets you hook the hanger on your car door or roof, which you can then hang a wetsuit hanger from.
It has a soft silicone exterior to protect your car paint from any scratches and the strong magnetic can hold up to 20kg, enough for any wetsuit.
You can't hang the wetsuit on this hook directly, you'll need a proper wetsuit hanger like the Ho Stevie, but it'll allow you to easily hang your wetsuit whilst on the road.
See the latest price of the Northcore Magnetic Hanger at Amazon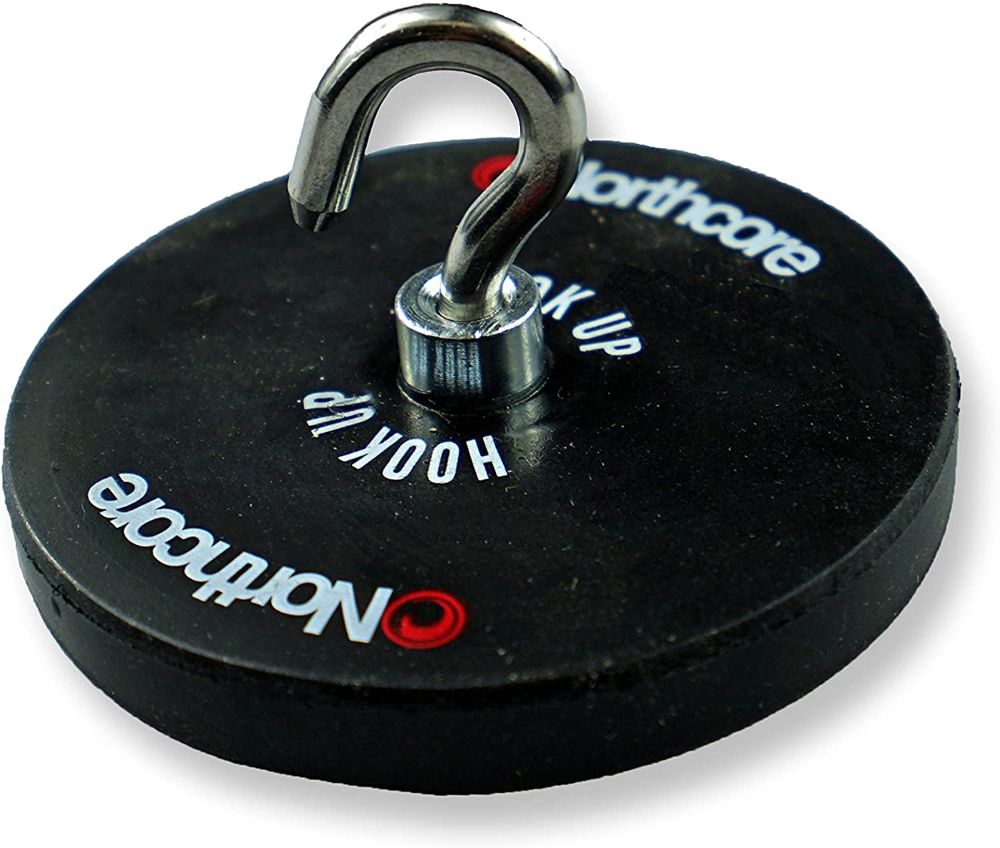 8. Ocean & Earth Quick Dry Wetsuit Hanger
The Quick Dry Wetsuit hanger is ideal for drying and storing your wetsuit.
With its lightweight design, you can take it anywhere with you; on holiday, surfing trips, or the local beach.
The Quick Dry wetsuit hanger is designed to promote airflow, which dries your wetsuit faster than a standard hanger. This means your wetsuit will last longer, and you will be more comfortable getting into your suit after it has dried from the previous session.
The Quick Dry Wetsuit hanger is sturdy and made from 100% recycled material. The design allows airflow to pass through the suit evenly, drying the entire suit quickly while preventing kinks in the shoulders of the suit.
See the latest price of the O&E Quick Dry Wetsuit Hanger at Amazon

9. XS Scuba Travel Wetsuit Hanger
The XS Scuba Travel Wetsuit Hanger is a simple and effective way to hang your wetsuit up to dry. The hanger has folding arms to keep your wetsuit from slipping off, yet it will not harm the material.
It has a standard hanger hole in the center for hanging on a fence or rod, and the sides fold together for compact storage. The XS Scuba Travel Wetsuit Hanger is a must for any diver who wants to take care of their wetsuits.
See the latest price of the XS Scuba Travel Wetsuit Hanger at Amazon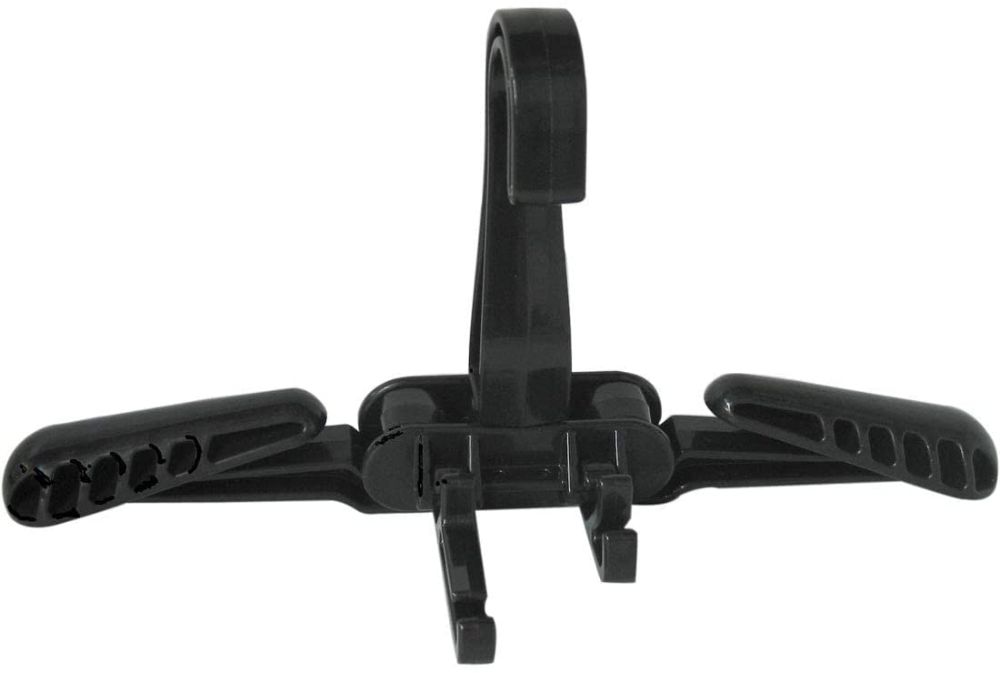 10. BAKER HANGER Shoulder Saver: Coat & Wetsuit Hanger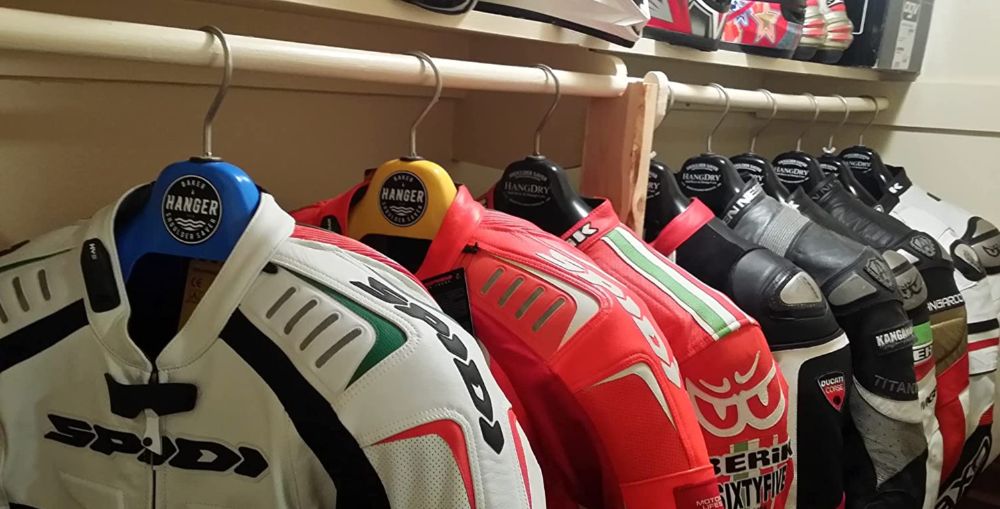 The Baker Shoulder Saver is a high quality hanger that is great for drying and storing wetsuits and other items like motorcross suits.
The wide shoulders open up your suit to help it dry faster and also spread the weight over the shoulder stopping it from stretching in the process.
These are more expensive than other options and they don't have the air holes for optimal drying but they are great for storing your wetsuits and they come in multiple colors.
See the latest price of at the Baker Hanger Amazon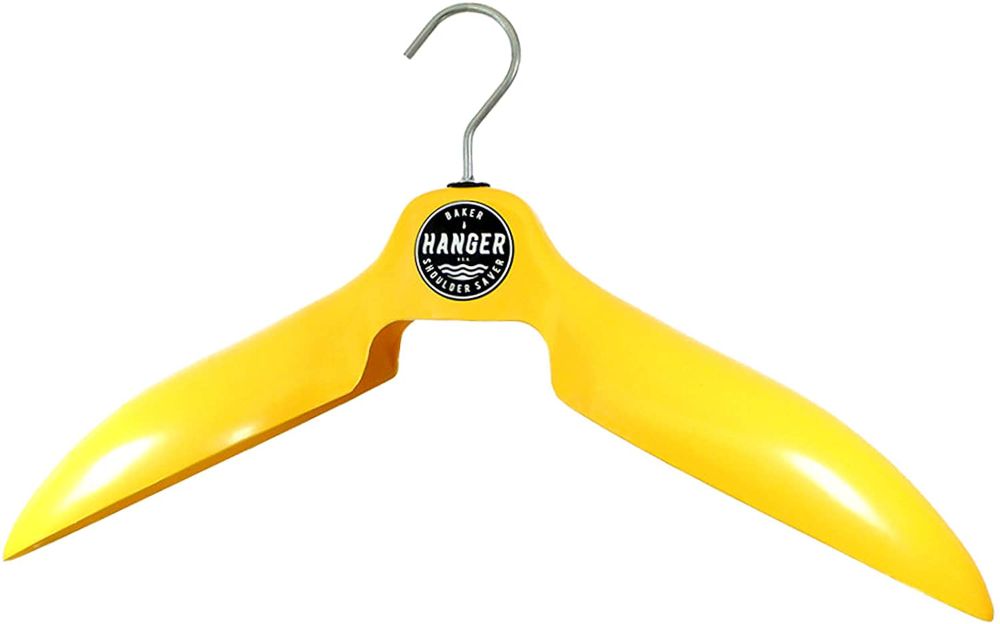 11. SurfLogic Powered Wetsuit Dryer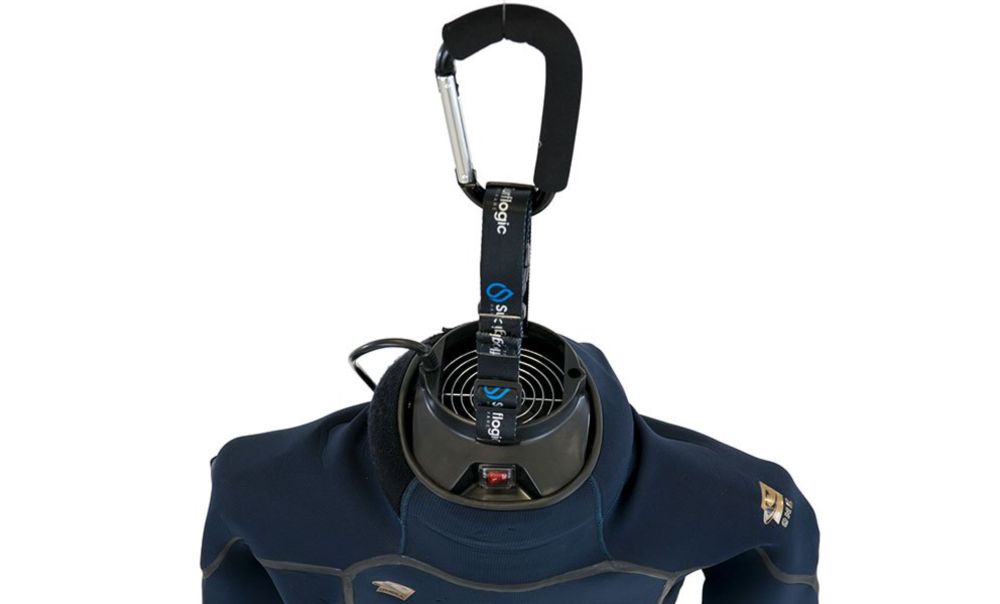 The SurfLogic Wetsuit Hanger and Dryer is very similar to the Blawesome Dryer mentioned in the #1 spot in this article.
In fact it's basically just as good as the Blawesome however it's more expensive.
It too heats the air as it blows it through your wetsuit, drying your wetsuit in as little as 20-100 minutes depending on the ambient air temperature and the thickness of your wetsuit.
It also has a safety feature where it turns off after 1 hour. Unfortunately this wetsuit dryer doesn't have a fan only mode and it isn't able to be run off car power, only mains power.
It's a decent option and worth exploring if you're not a fan of any of the other wetsuit hangers on this list.
See the latest price of the SurfLogic Wetsuit Drier at SurfLogic.com