Vacuum sealed flasks can keep drinks hot or cold for ages but when camping, you likely want the same technology, only on a bigger scale.
The only Yeti cooler that is partially vacuum sealed is the V Series Stainless Steel Cooler. This cooler contains polyurethane foam (like normal Yeti coolers) but also has a dual-wall vacuum insulated layer to help keep ice frozen for longer.
In fact, this is currently the only medium-large sized cooler that features a vacuum seal. This is a large cooler that can fit 50 beer cans or 23 bottles of wine. However, it comes with a high price tag and is a heavy cooler. 
Yeti's tumblers, lowballs, mugs and water bottles are also vacuum sealed. Although not coolers, they can keep ice in tact for 2-3 days and can function as mini coolers. 
If you want to enjoy the exceptional insulating benefits of a vacuum sealed cooler (which eliminates all oxygen and therefore bacteria), check out Yeti's vacuum sealed products and their impressive features.
Yeti Coolers Are Not Airtight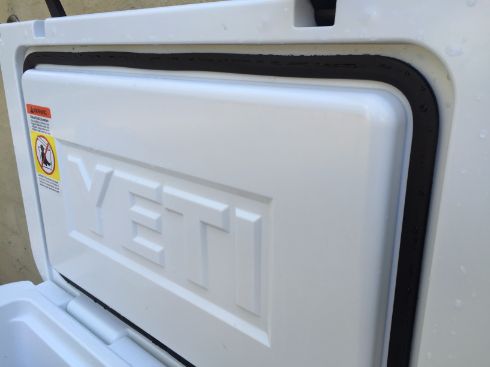 No Yeti coolers are airtight, meaning you cannot vacuum seal the contents on the inside of a Yeti cooler.
It would be possible to fill up a Yeti cooler with items and try to vacuum seal the inside by drawing out air through a special device fitted onto the drainage spout. However, this would NOT create a vacuum inside the Yeti cooler.
The rubber gasket on a Yeti cooler is not airtight and often has a small opening where the gasket meets. It allows air into the cooler through this small opening as well as where the gasket presses against the cooler. It is not strong enough to be completely airtight.
This means you can't create a vacuum chamber inside a Yeti cooler (without serious modifications) but this also means a Yeti cooler will not explode from items like dry ice that can build up pressure in other devices.
Which Yeti Coolers Are Vacuum Sealed?
The only Yeti cooler that is vacuum sealed is the V Series Stainless Steel Coolers. No other Yeti coolers feature vacuum insulation.
Alternatively, you can use Yeti tumblers or water bottles as mini vacuum sealed coolers.
Yeti V Series Stainless Steel Cooler

The Yeti V Series Stainless Steel Cooler is a sleek looking cooler with sturdy latches that uses the same vacuum seal technology as Yeti Rambler tumblers. 
Unlike Yeti Tundra coolers which use roto molding technology, the V Series coolers have an injection molded plastic shell and vacuum panels. However, they both have a layer of Yeti's high quality polyurethane foam. 
A Yeti V Series cooler can hold 30 pounds of ice, 50 beer cans or 23 bottles of wine. 
If you want to keep food or drinks hot, you can also do so with this cooler. 
The only downsides to this cooler are the price and weight – at a heavy 35 pounds when empty, it's not the easiest cooler to maneuver. However, since vacuum sealing is the best insulating technology, it could be worth it for you if you camp a lot, like I do.
Yeti Tumblers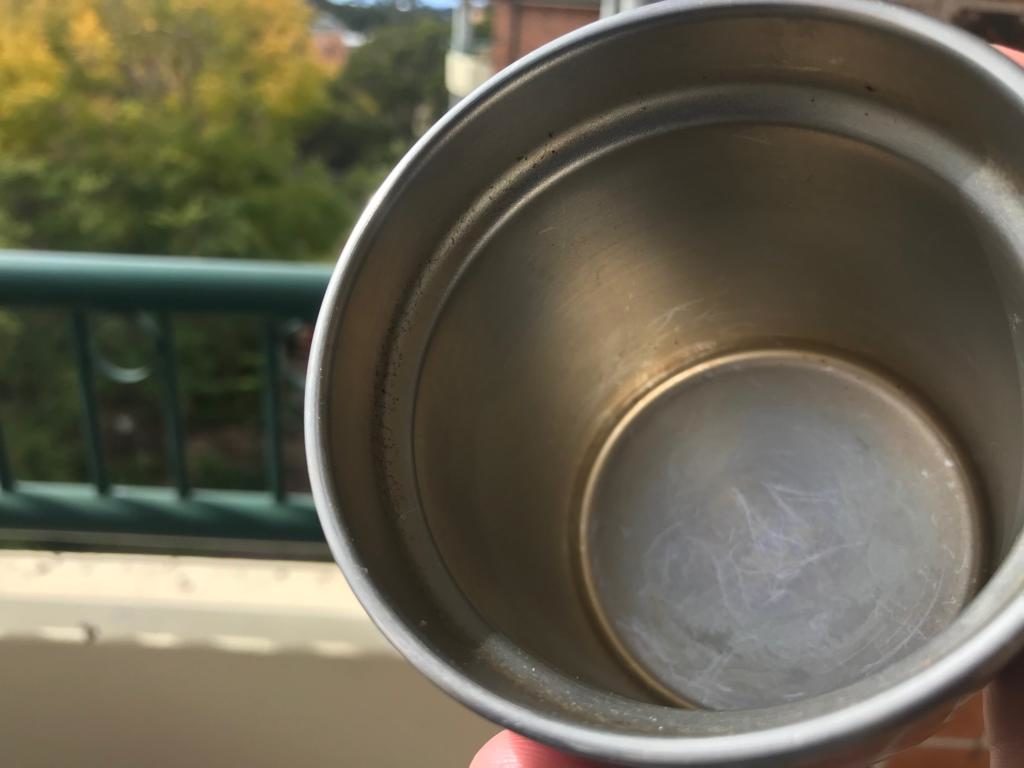 Yeti tumblers (like the Yeti Rambler 30oz) use double wall vacuum insulation technology to keep their contents hot or cold for ages. That said, they're not completely leak proof as they have magnetic slider closures that are not airtight. 
Although Yeti doesn't sell food containers, you can definitely use a Tumbler to store hot food and eat from it (you'll just need to keep it upright to ensure that nothing leaks out of the lid). 
Yeti Water Bottles, Mugs and Lowballs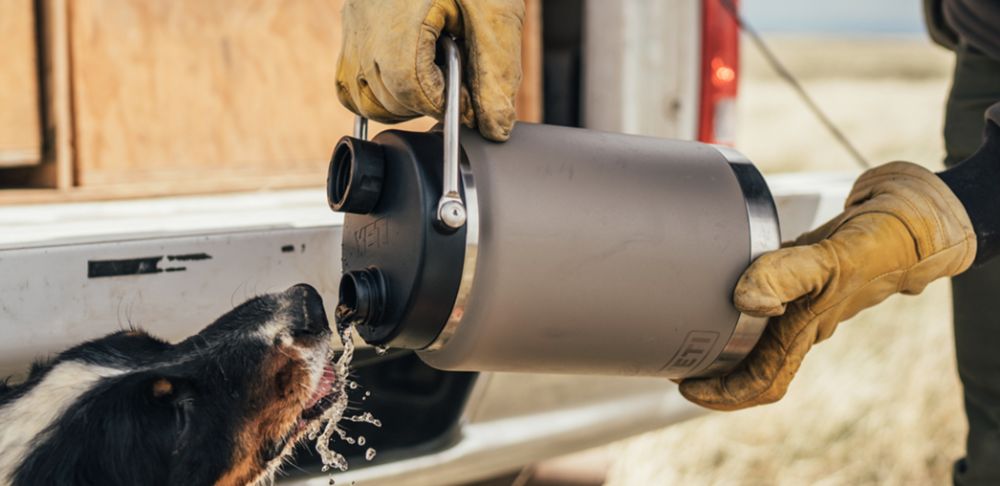 Some Yeti water bottles (excluding the plastic ones) use vacuum sealing technology and have excellent insulating properties to keep their contents hot or cold.
These include bottles and lowballs from Yeti's Rambler range, which come in a wide range of sizes and colors:
10 oz
18 oz
20 oz
26 oz
30 oz
64 oz
Yeti Rambler Colsters for cans also use vacuum insulation in their walls but they're open at the top and you can only use them for standard sized cans. 
Note that you shouldn't use the Rambler Jugs to store food, perishable items or carbonated beverages due to their lids.